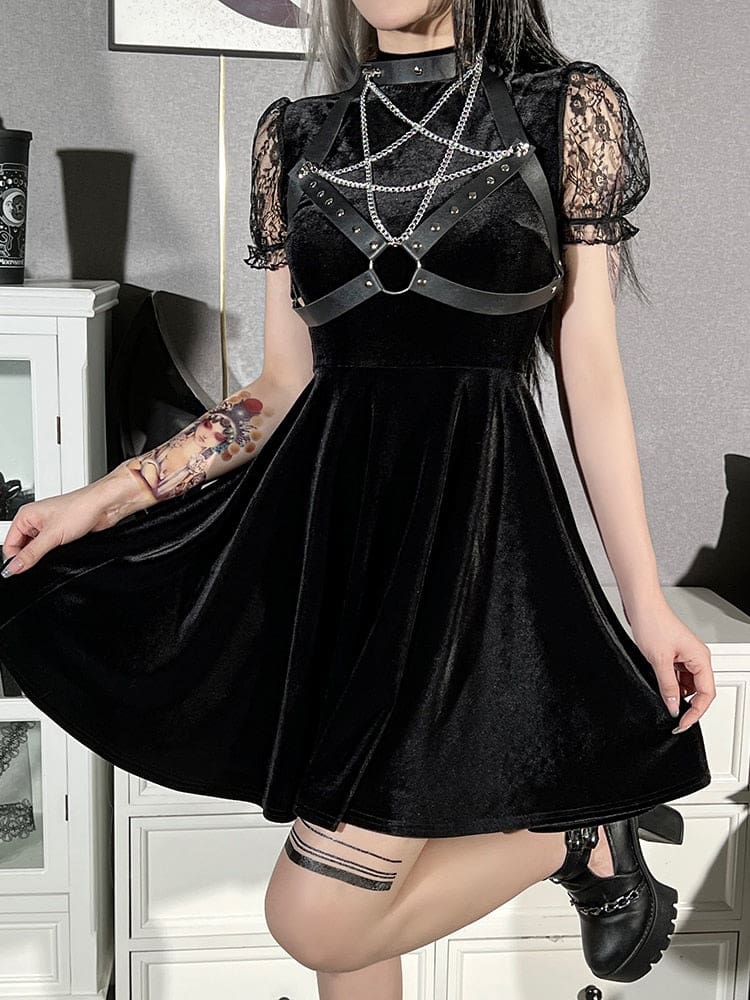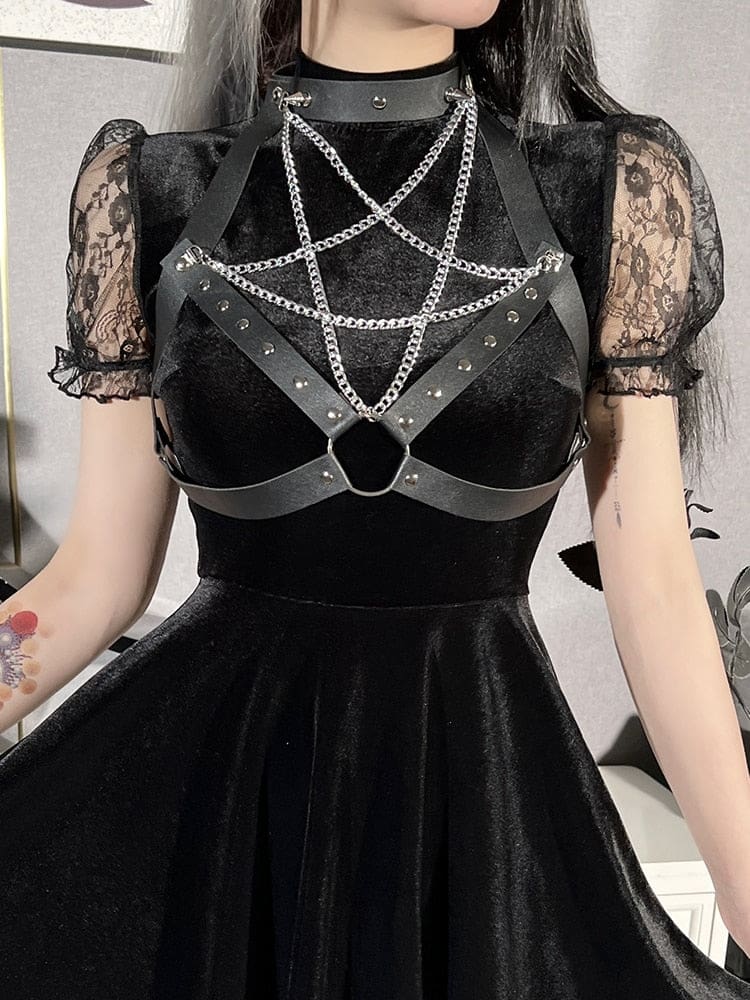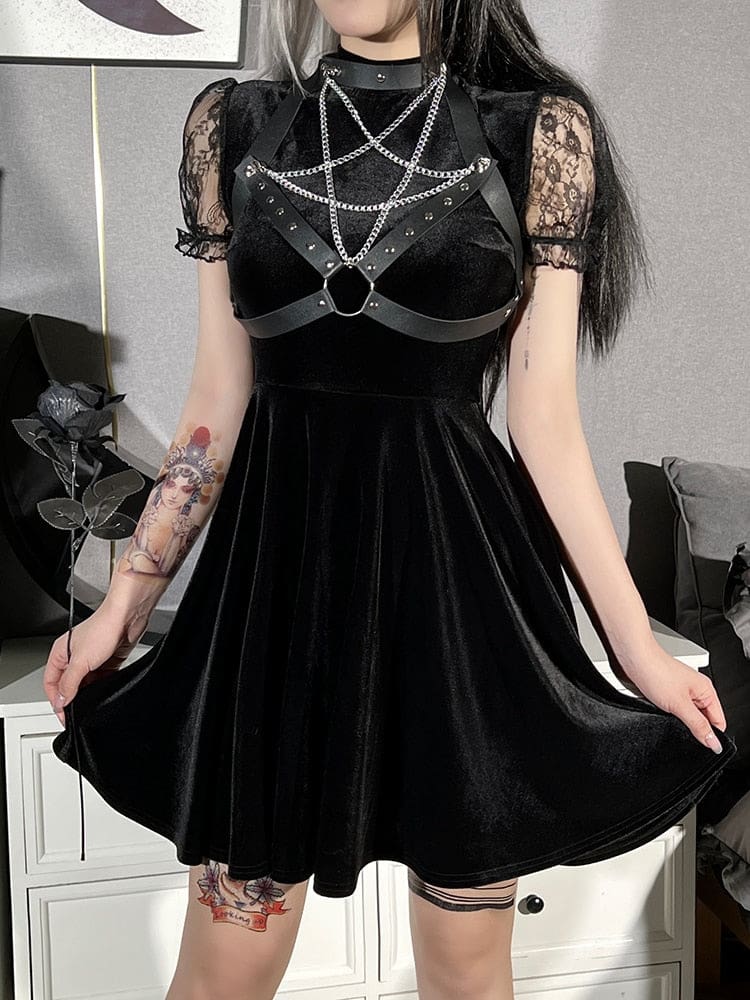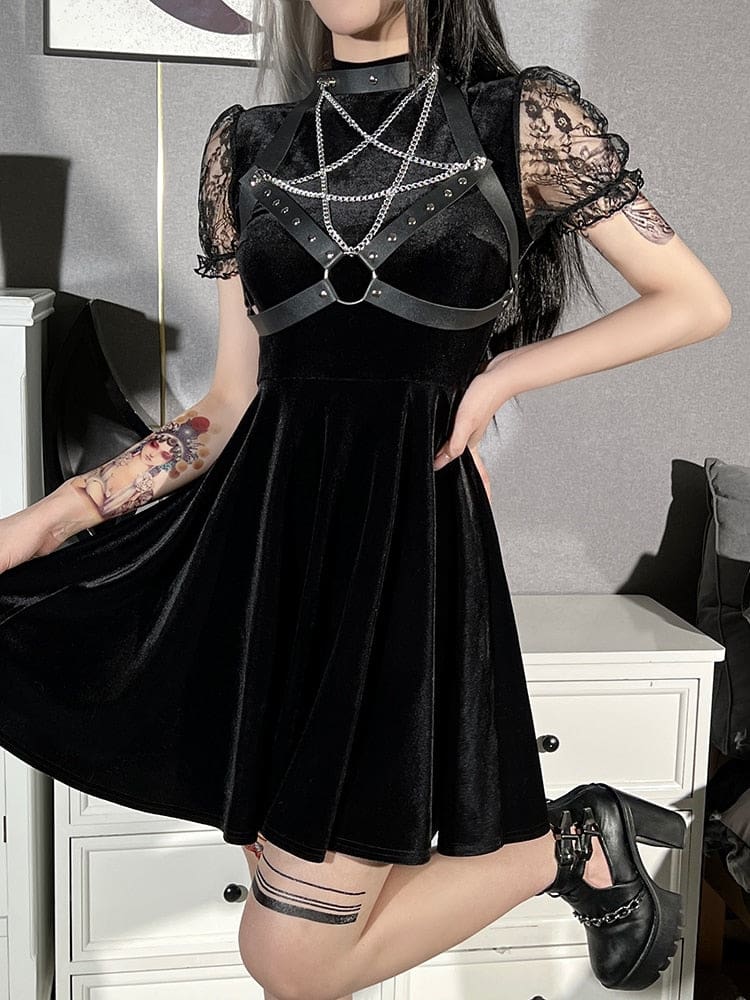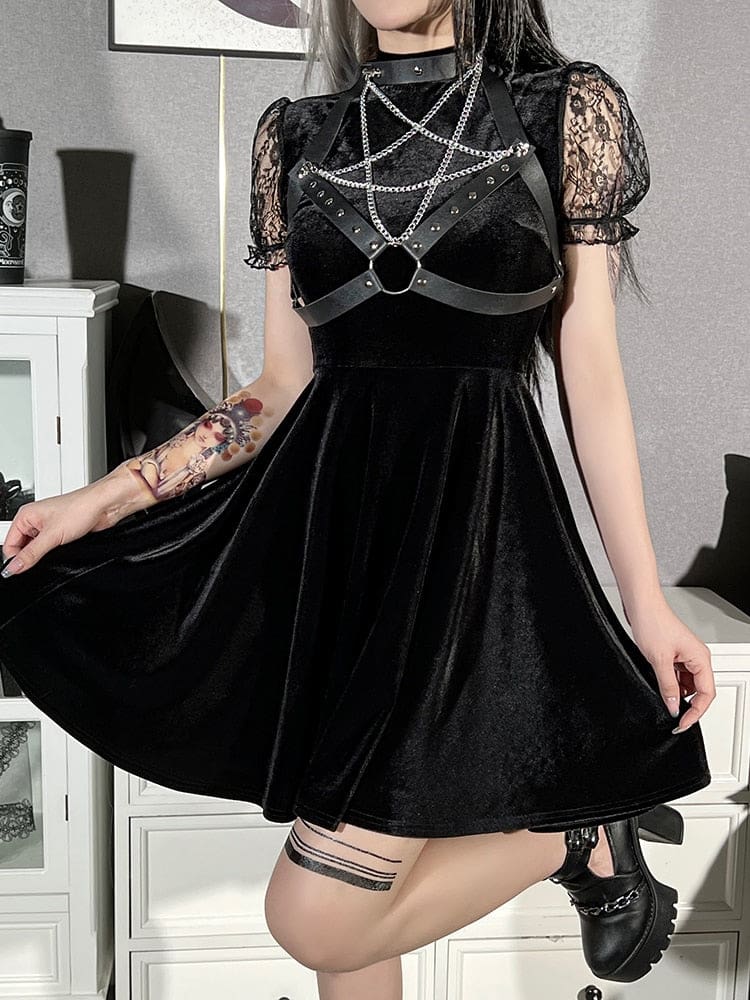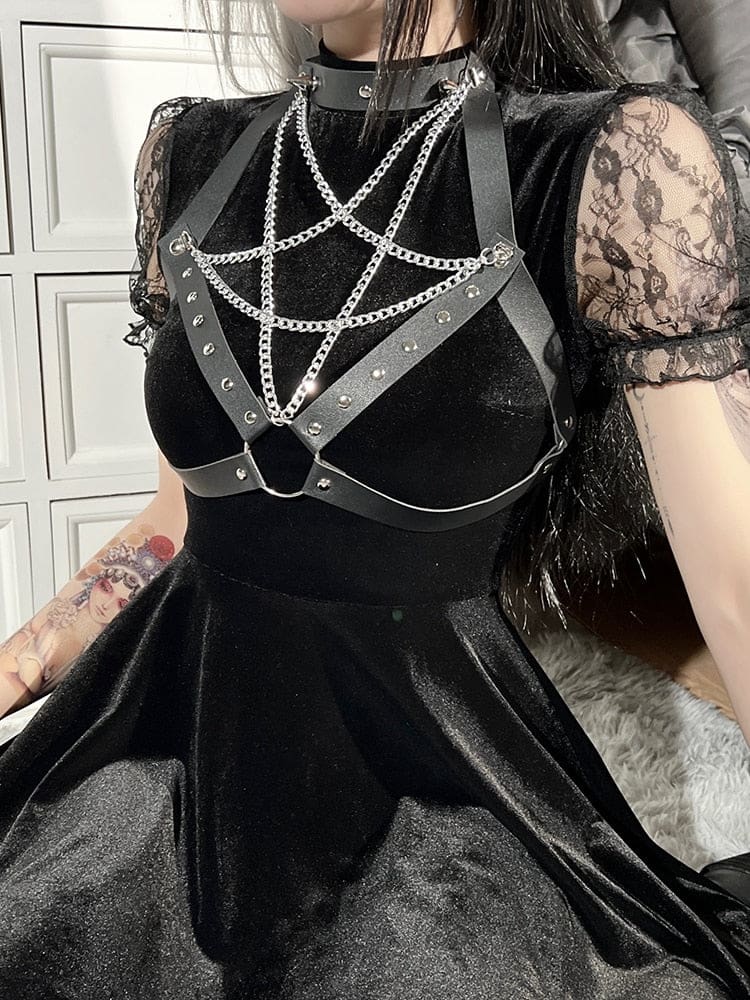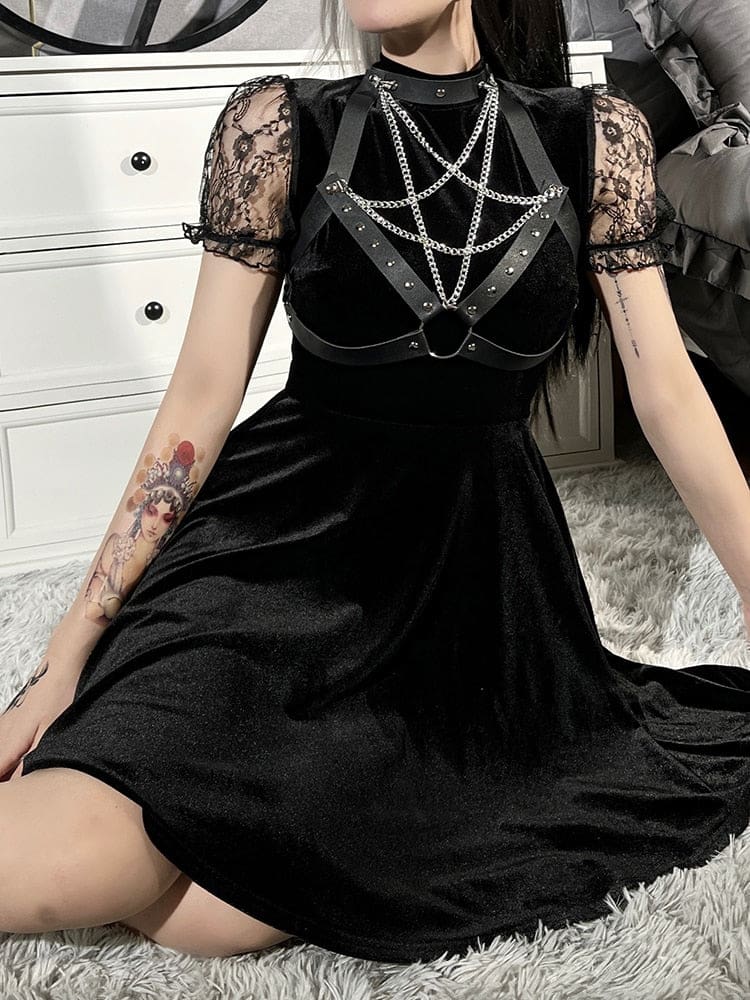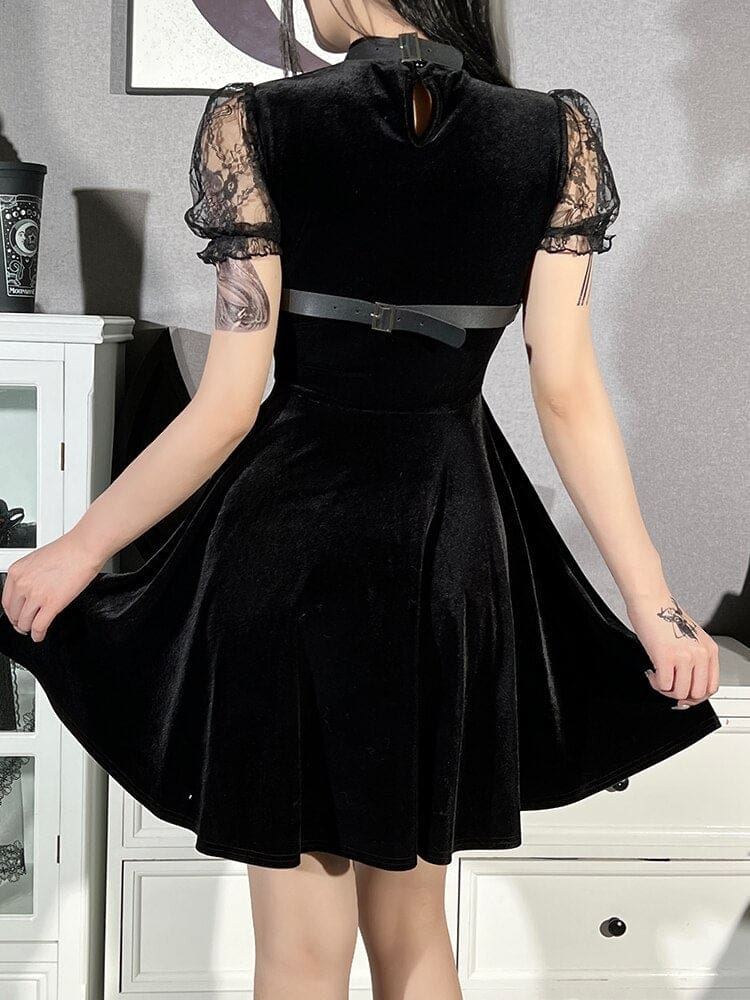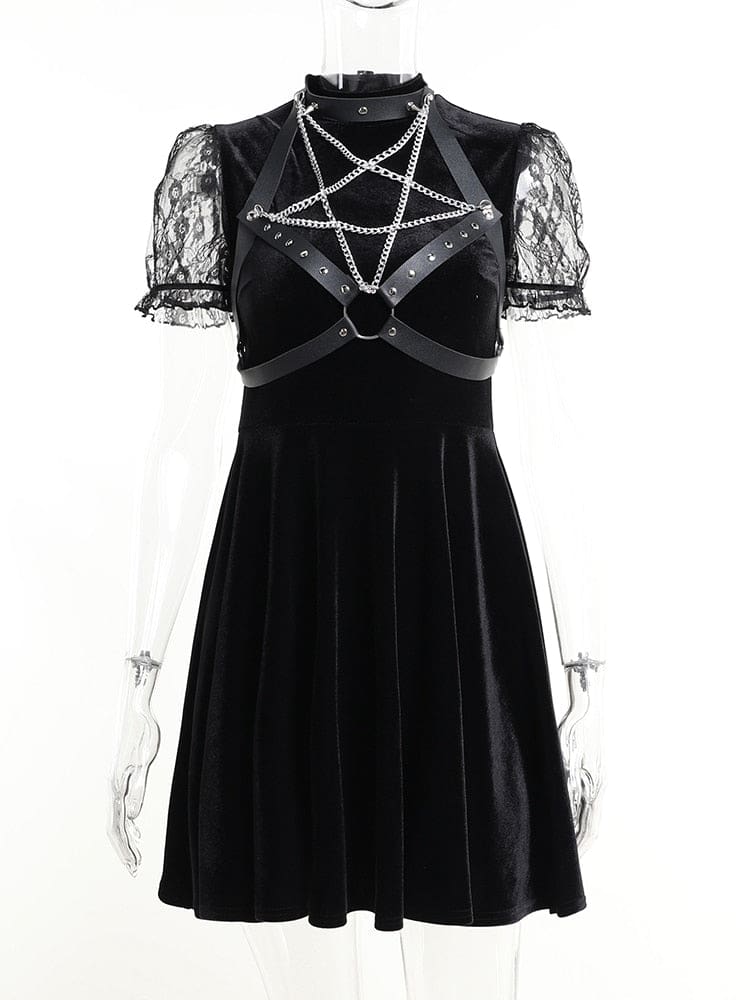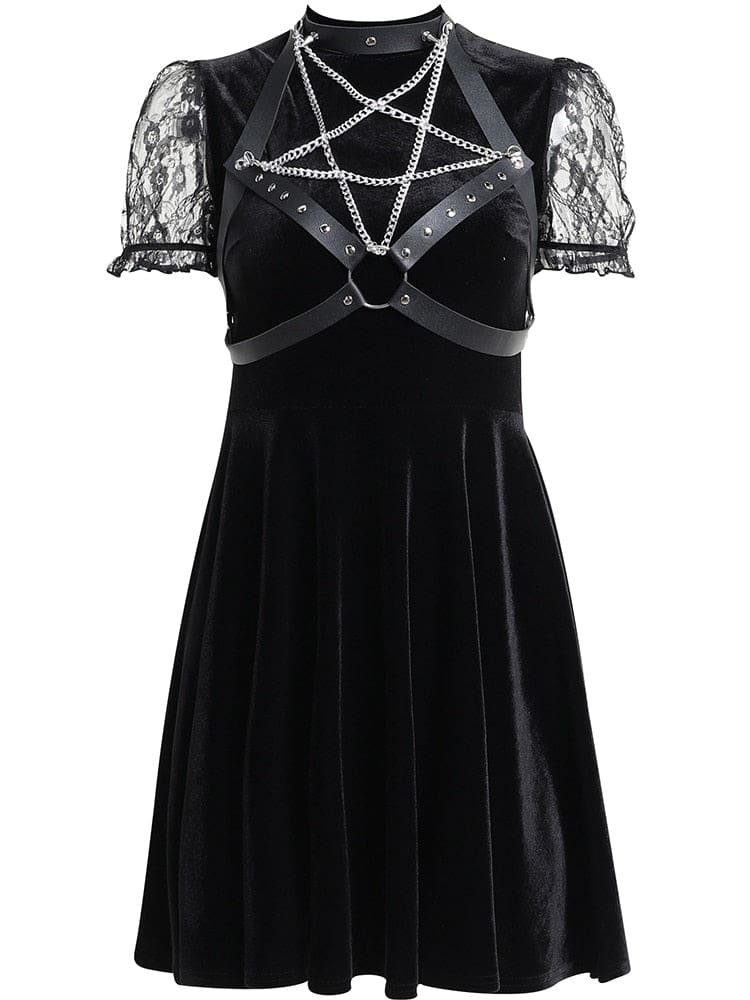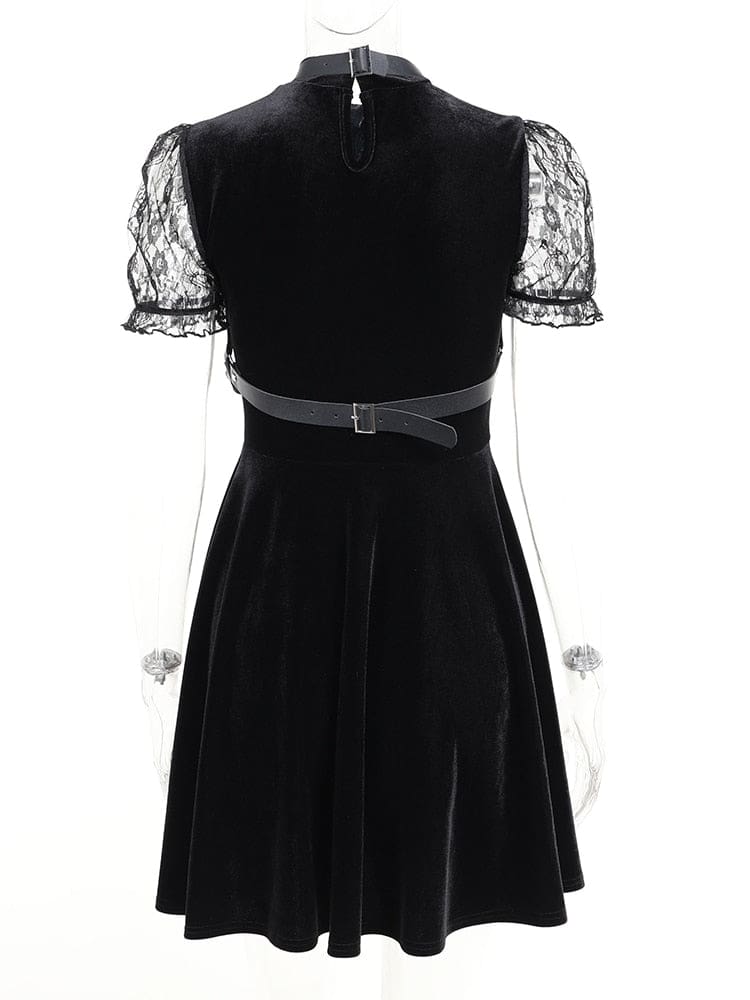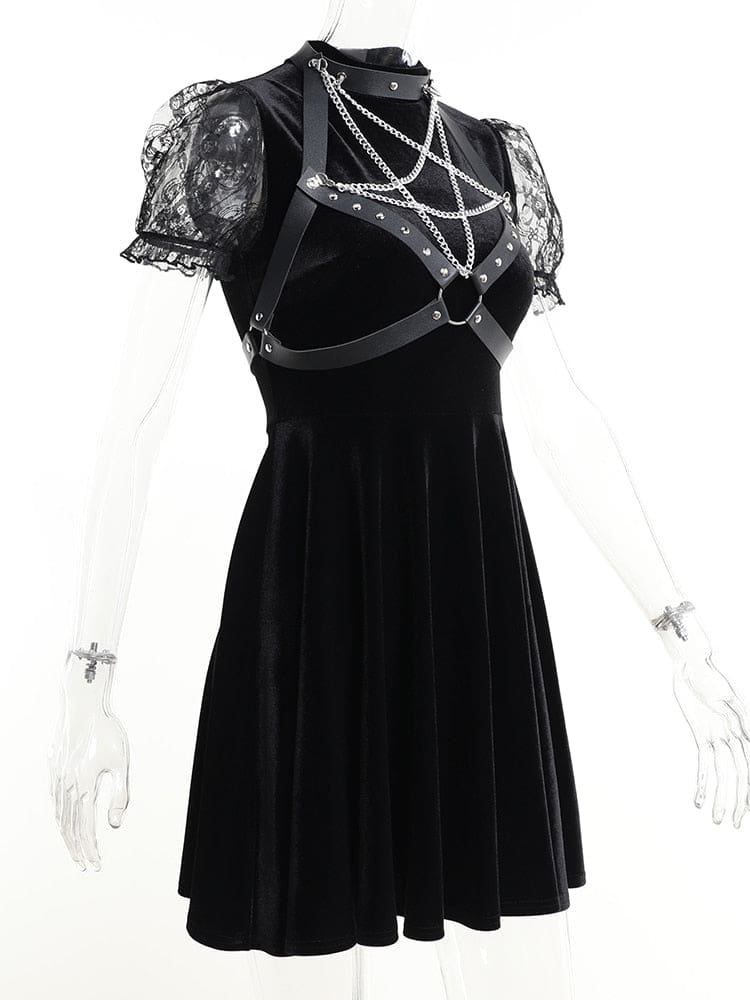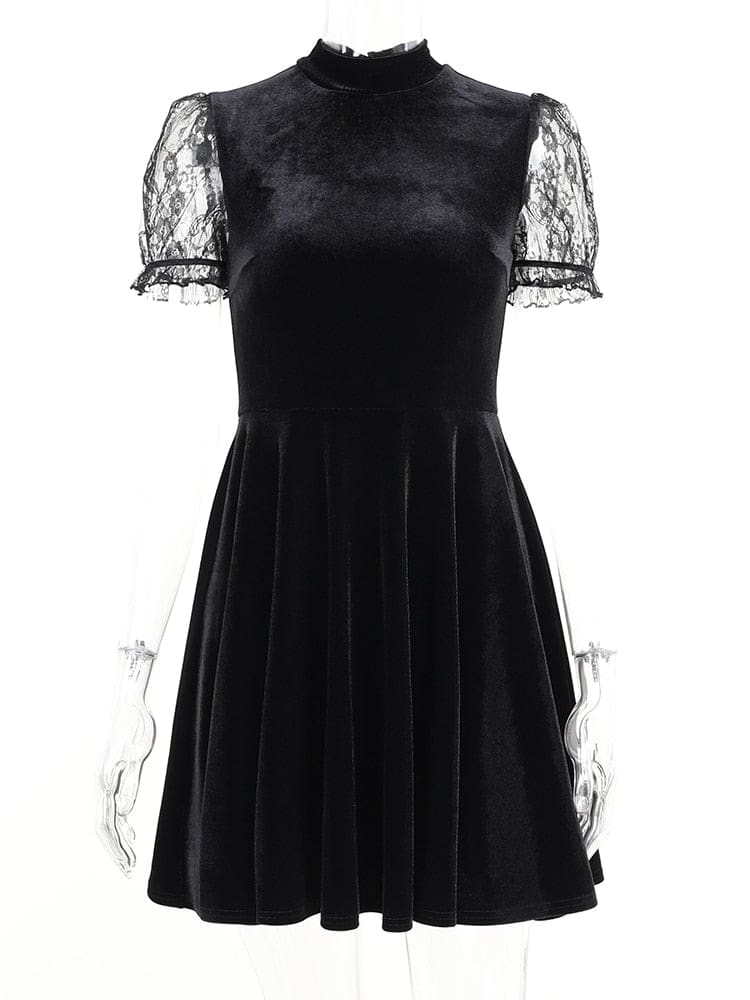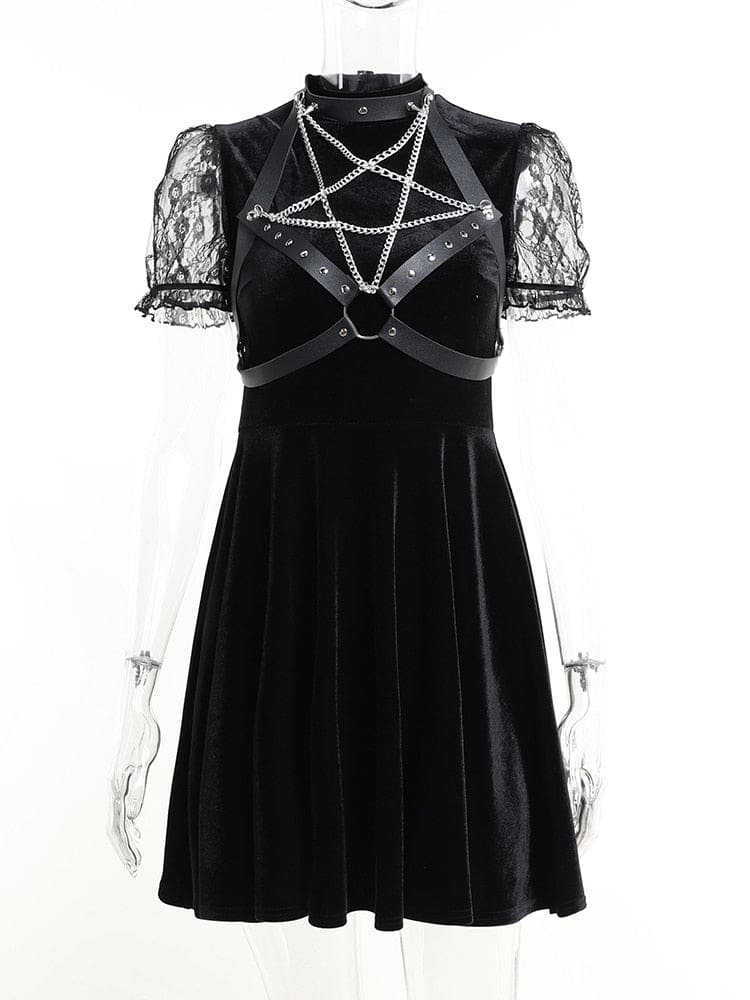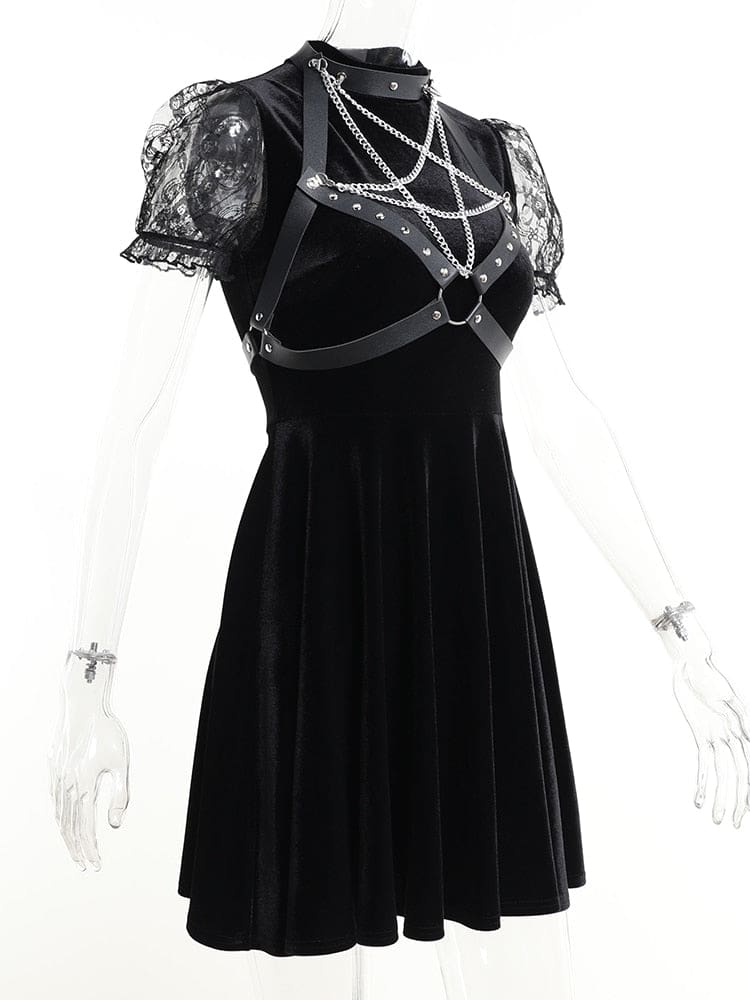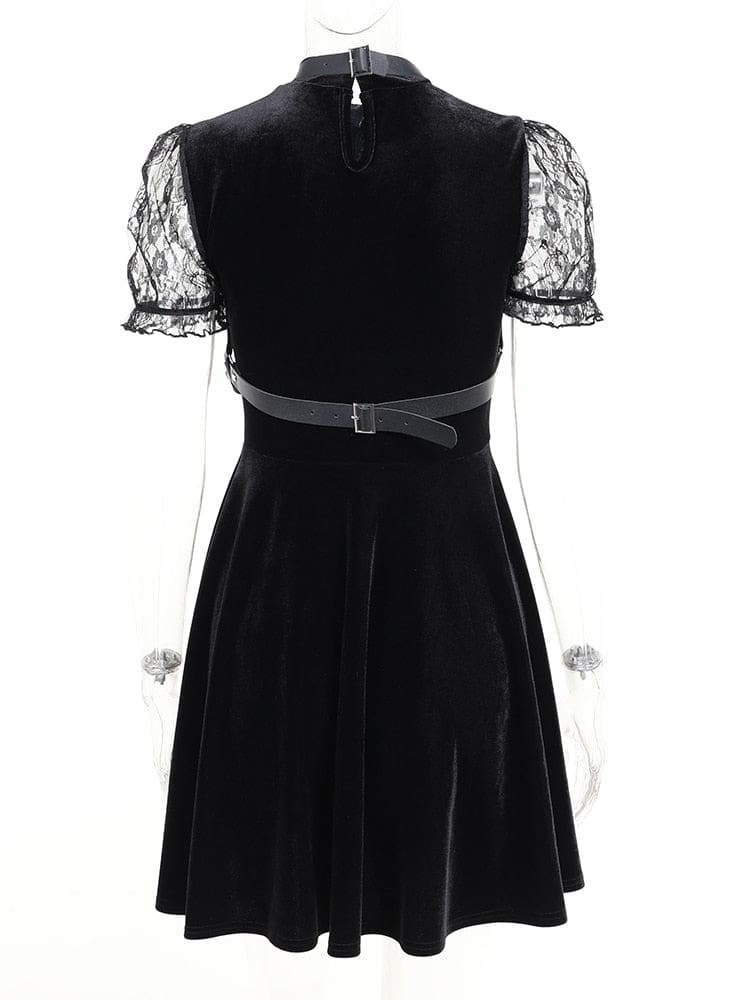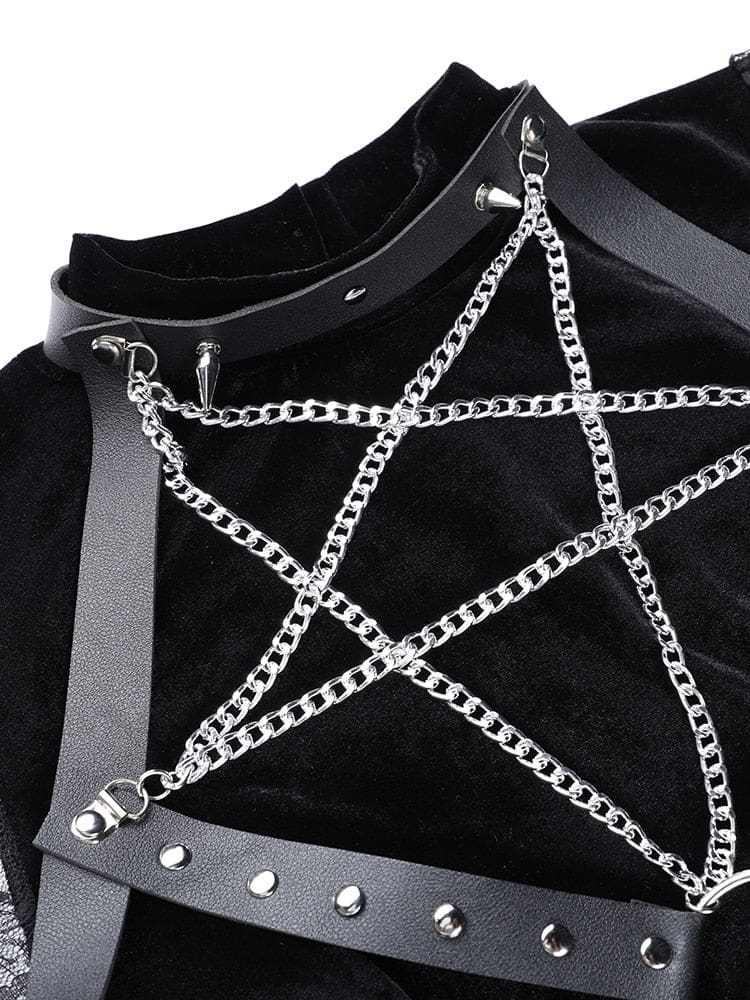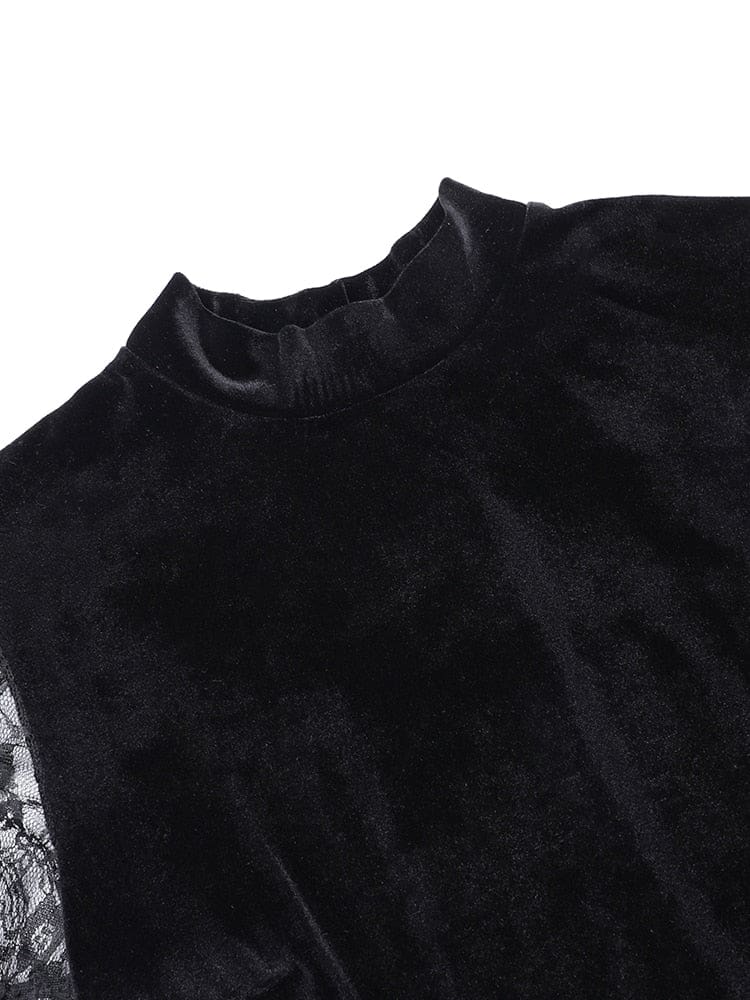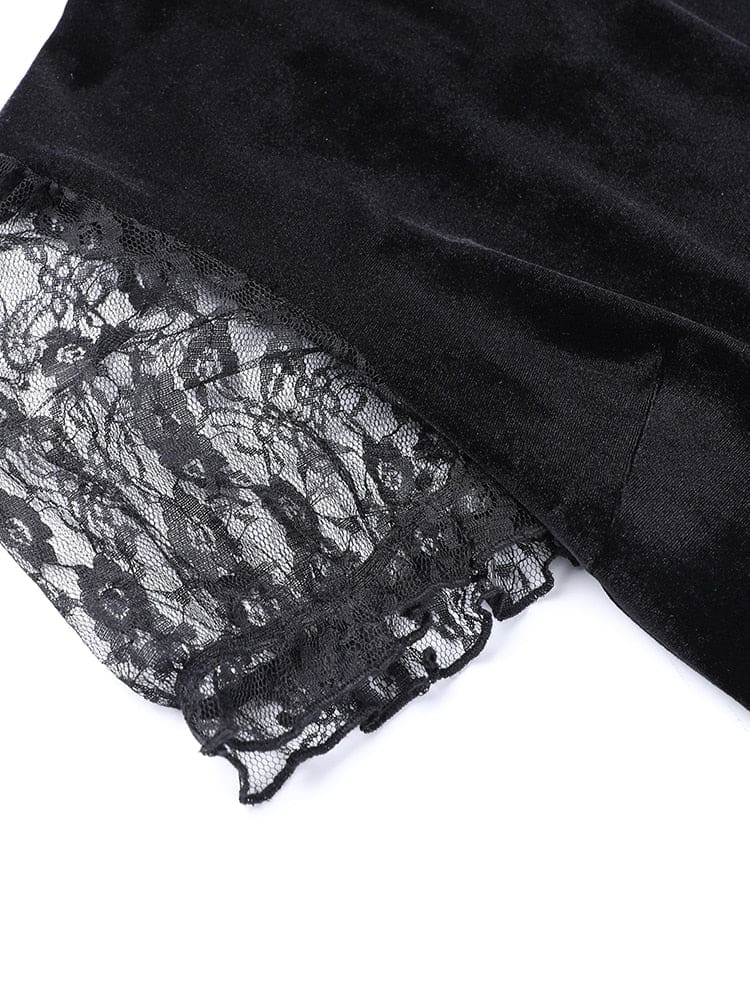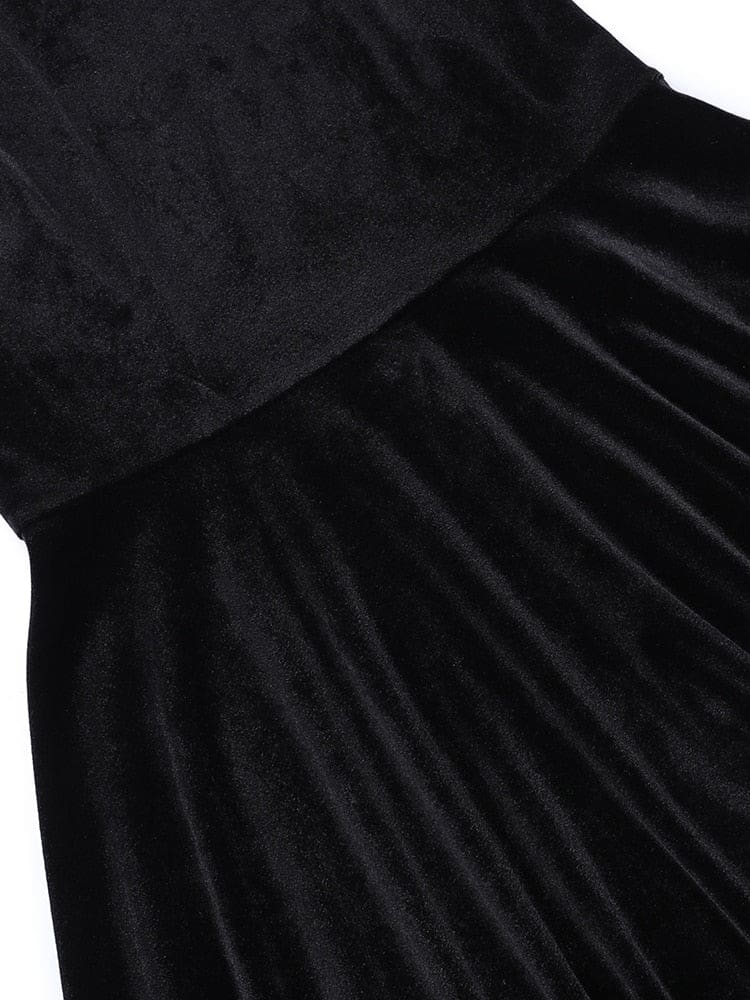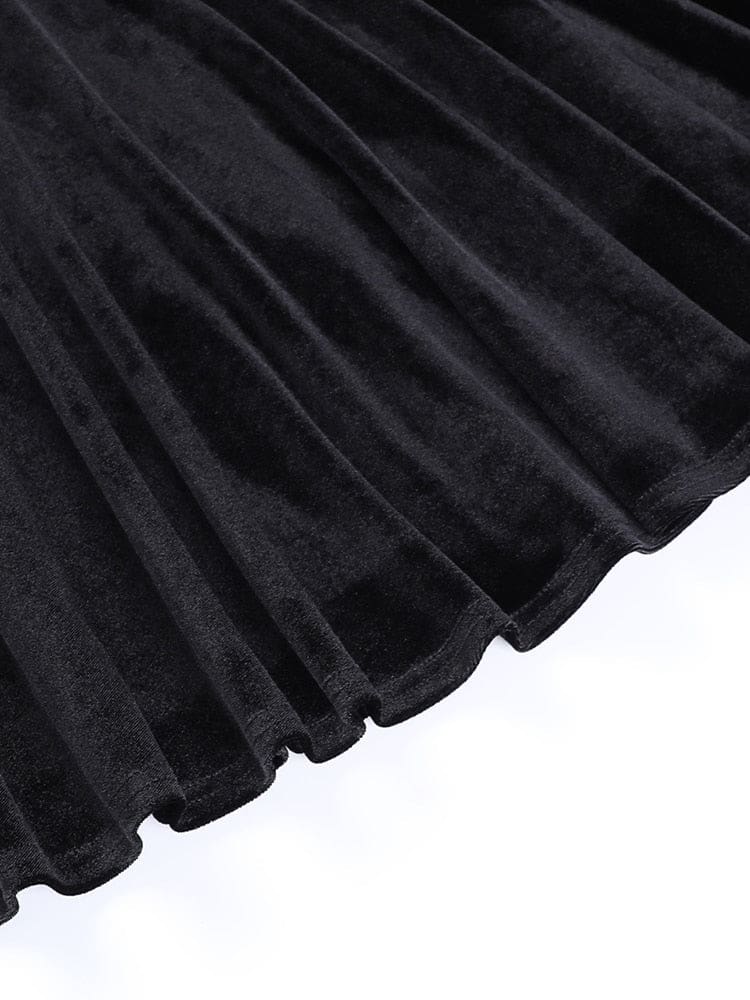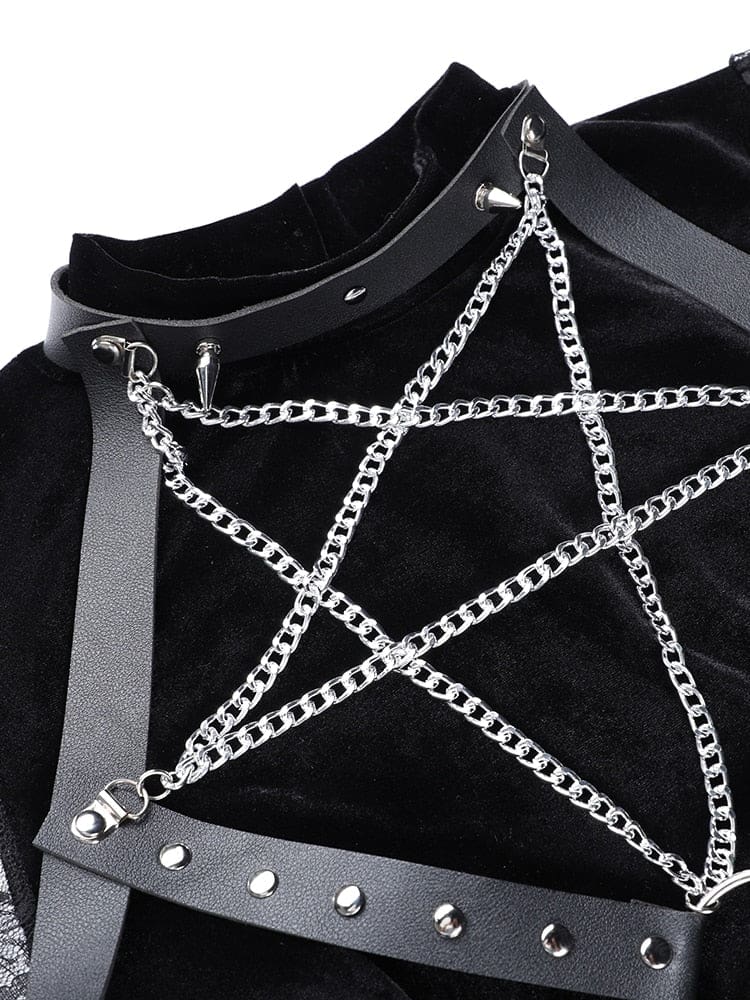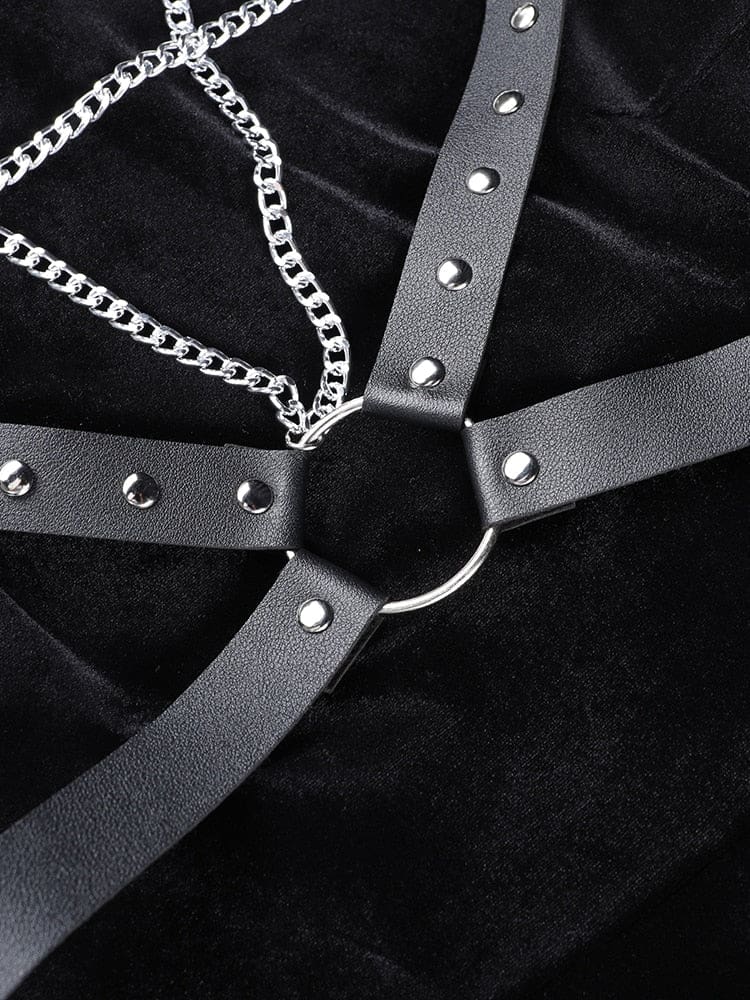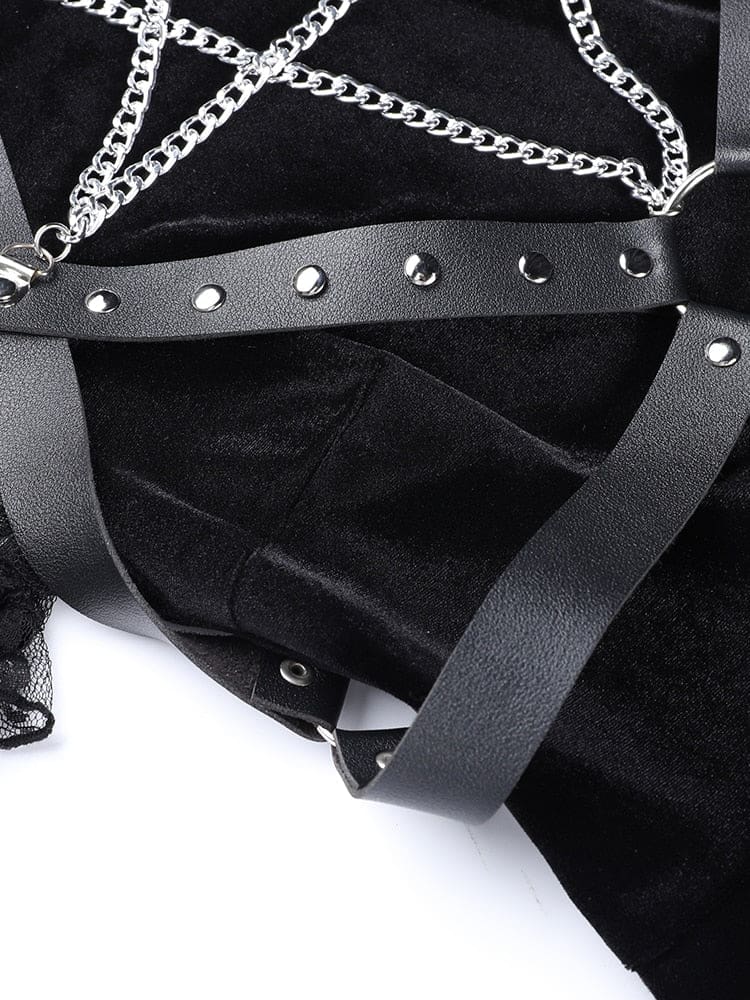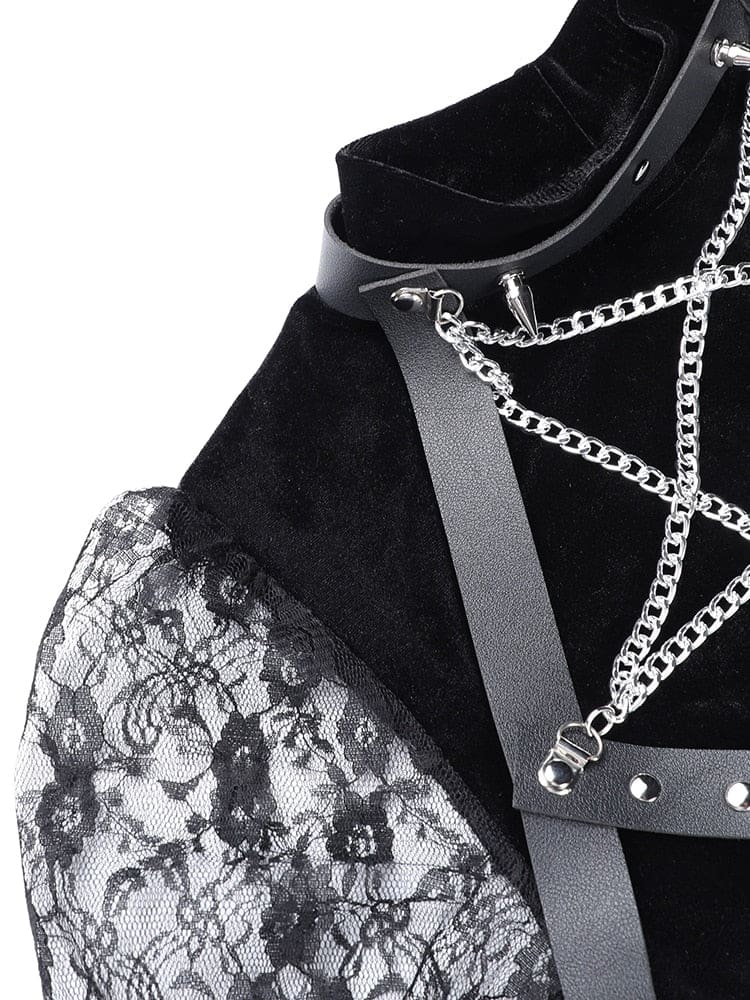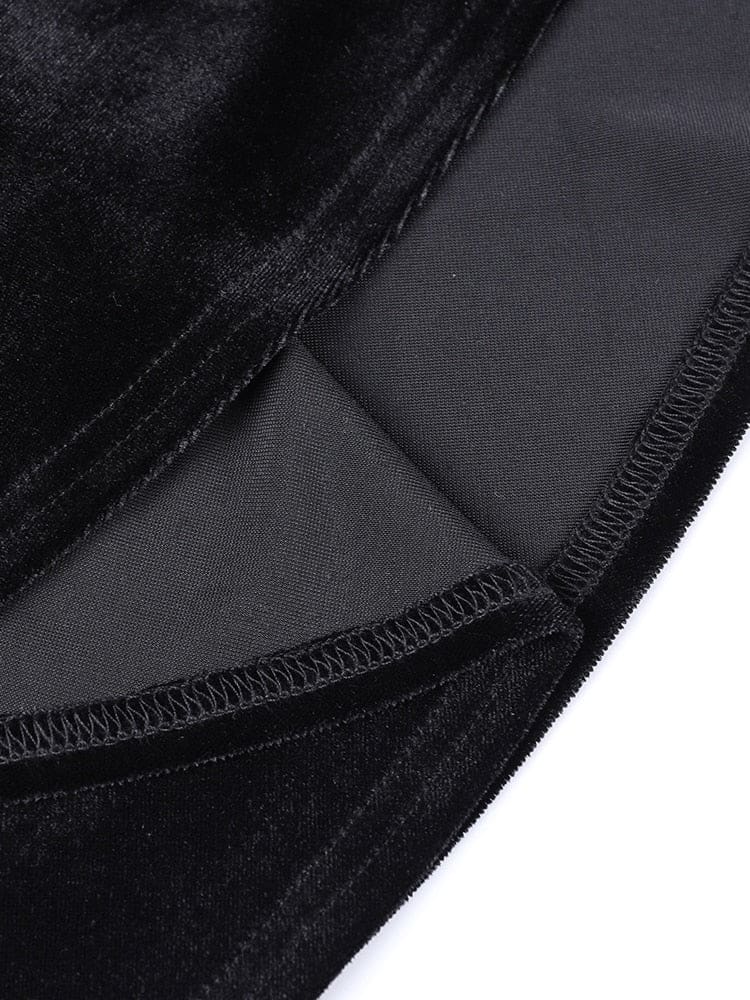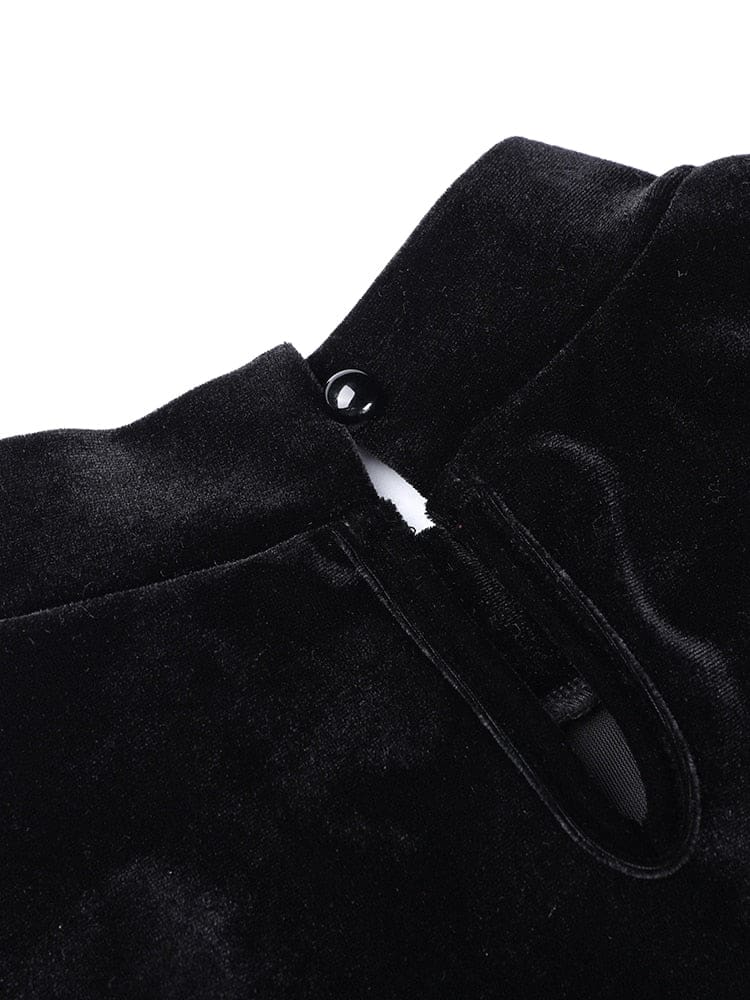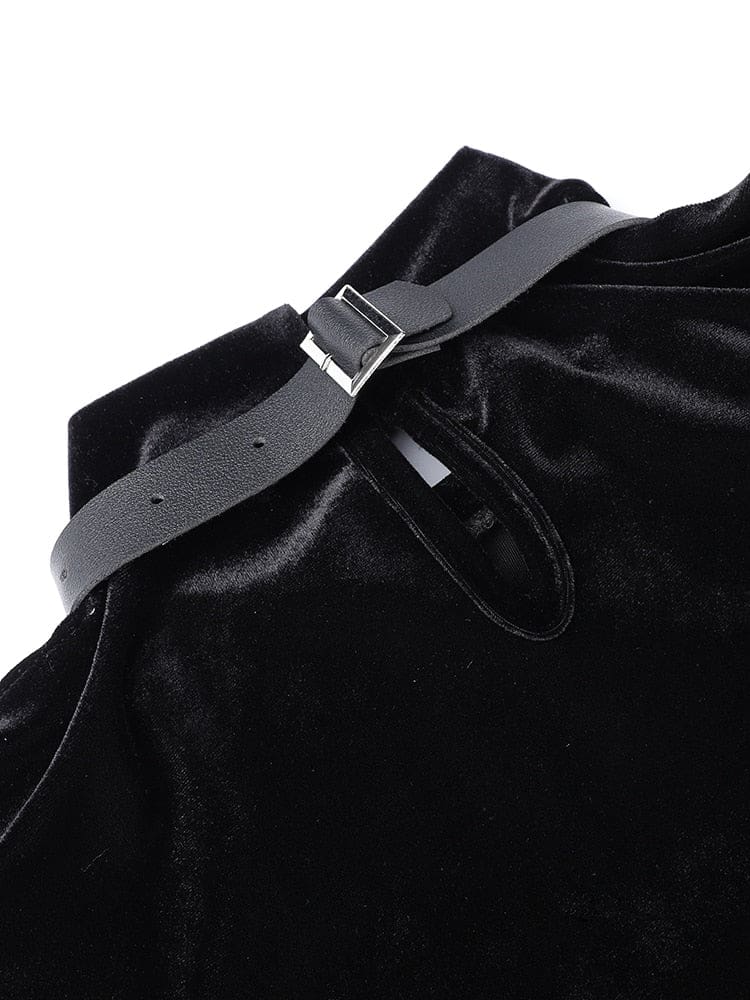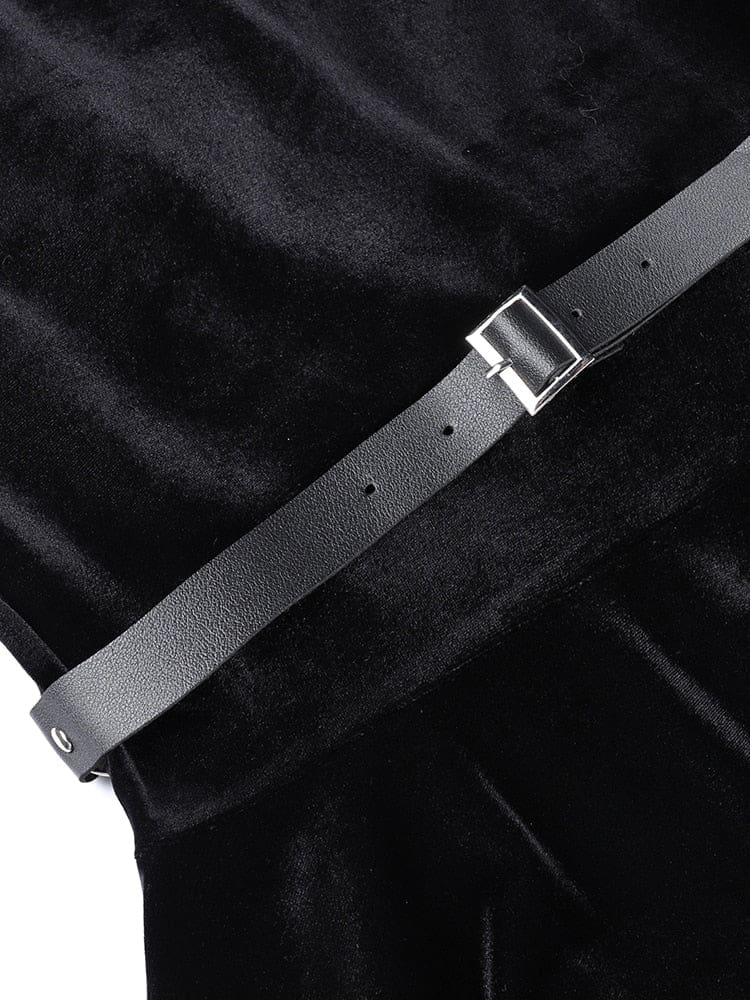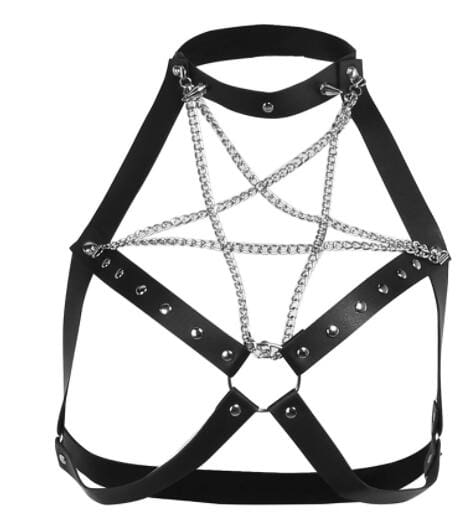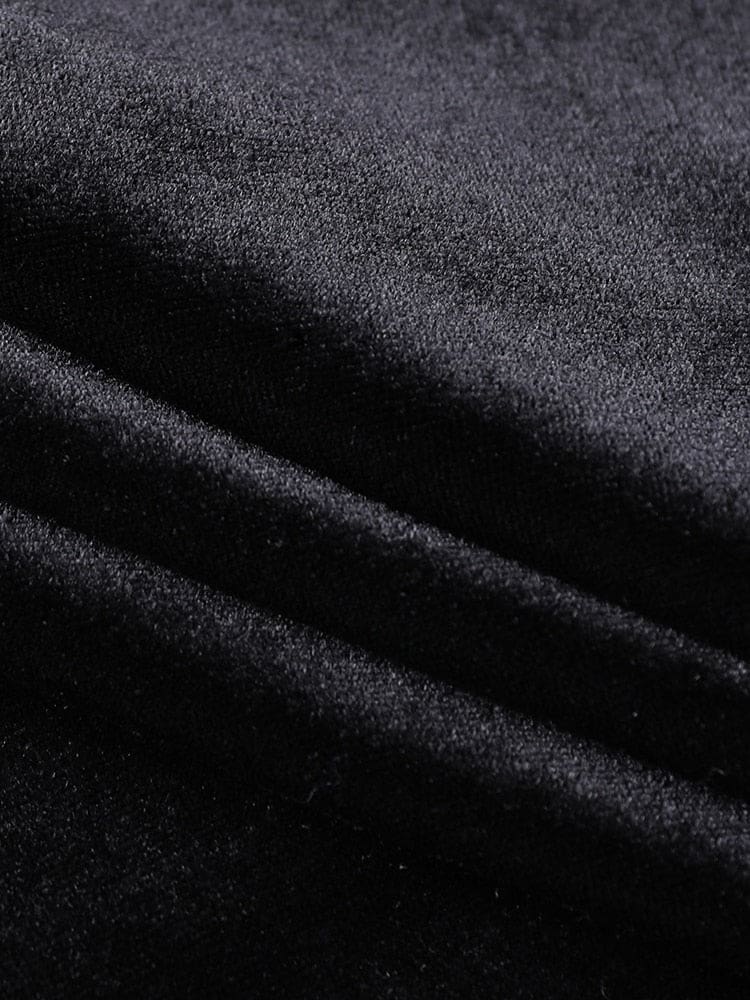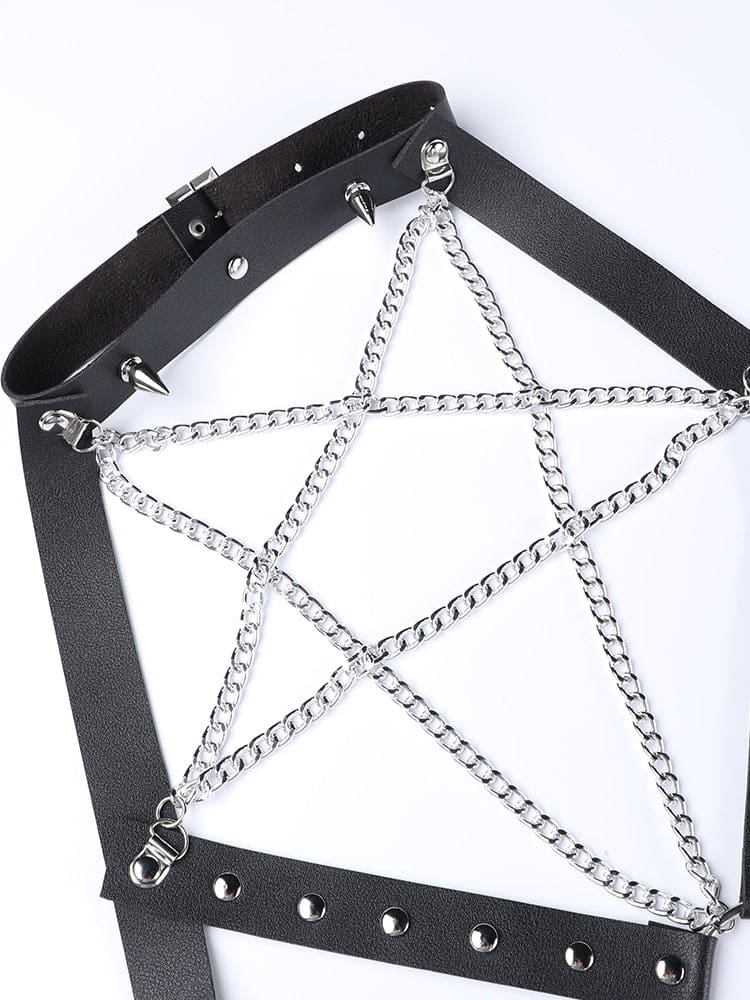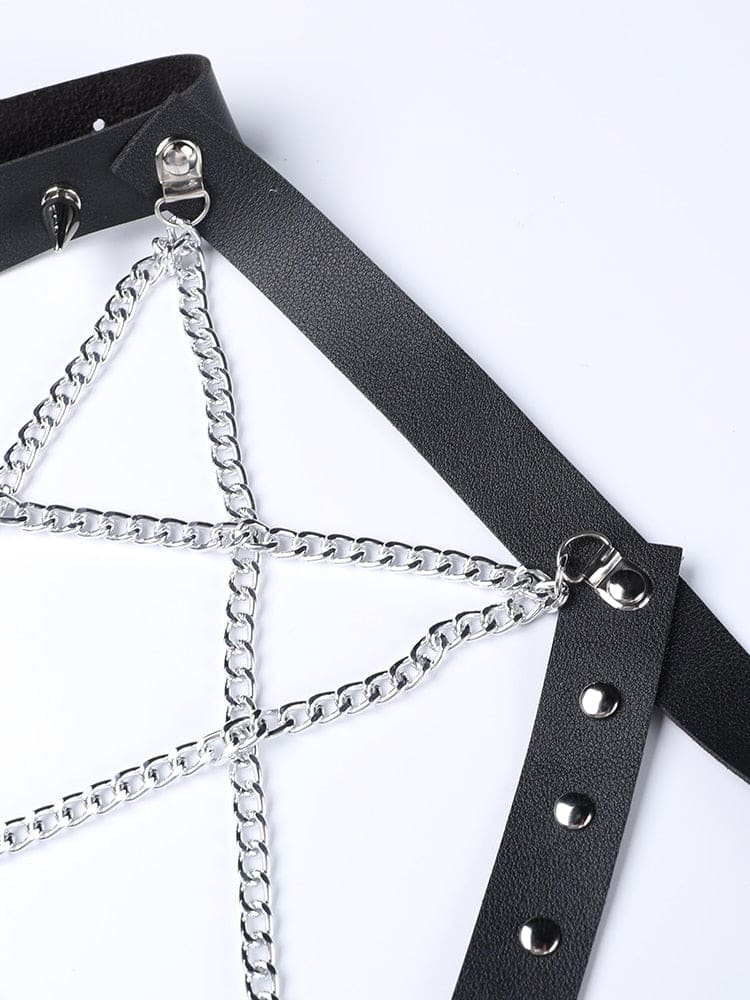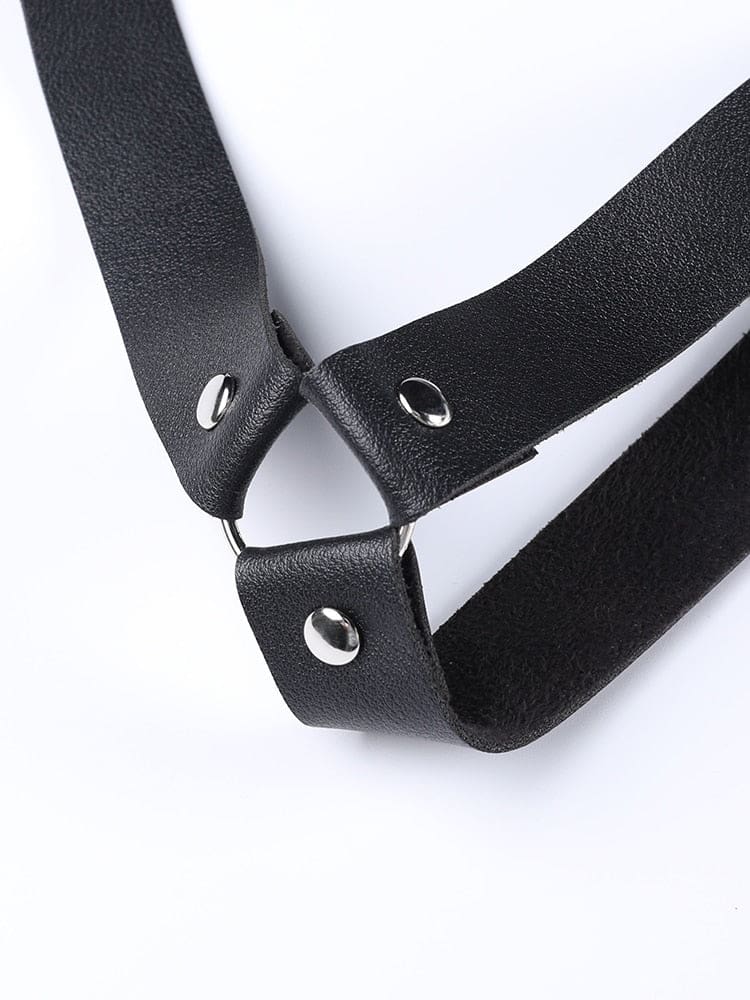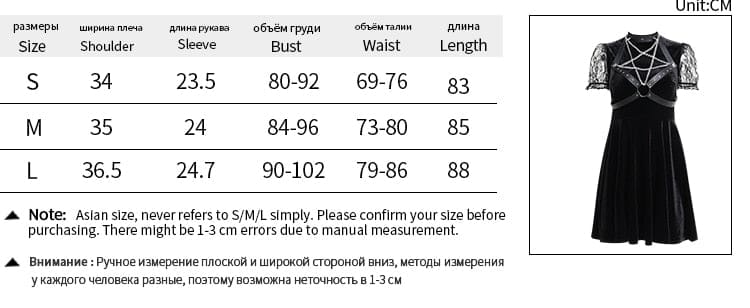 Chained Pentagram Dress
This item is in stock now and ready to ship worldwide.
Scroll down for product details & size specifications.
Wiccan style babydoll dress in jet black with leather bustier and pentagram chain detail.
The babydoll dress is made in jet black velvet with a flattering high waist and A-line skirt cut. The high neckline adds an element of mystery.
The puffy, girly sleeves are made from black lace, adding a gothic alternative edge to this traditional look.
The dress comes with a detachable leather bustier that supports a chain formed into the symbol of the pentagram, important in Wiccan, Pagan, and Gothic groups.
This dress will look perfect with these Devil's Lolita Mary Jane shoes.