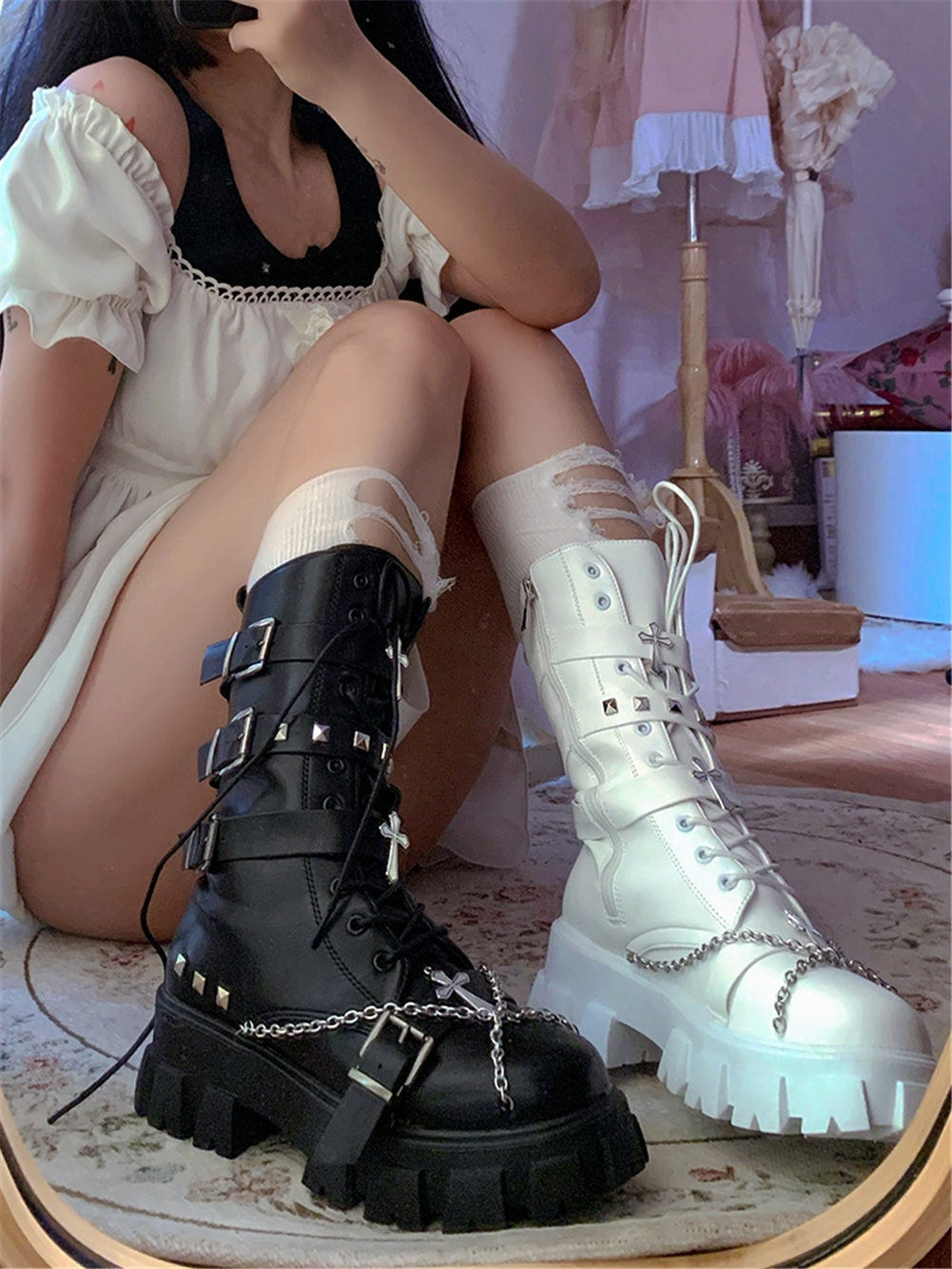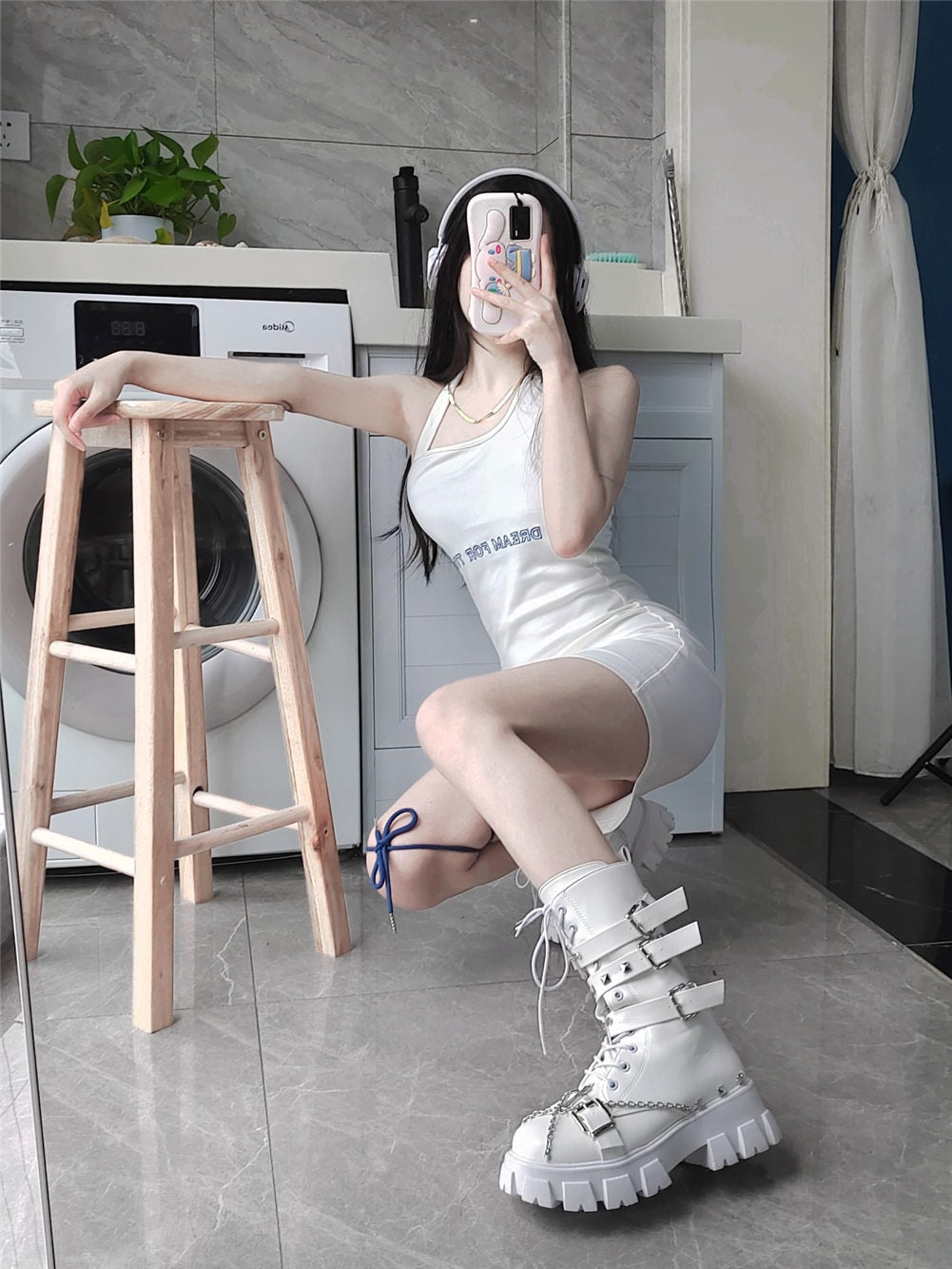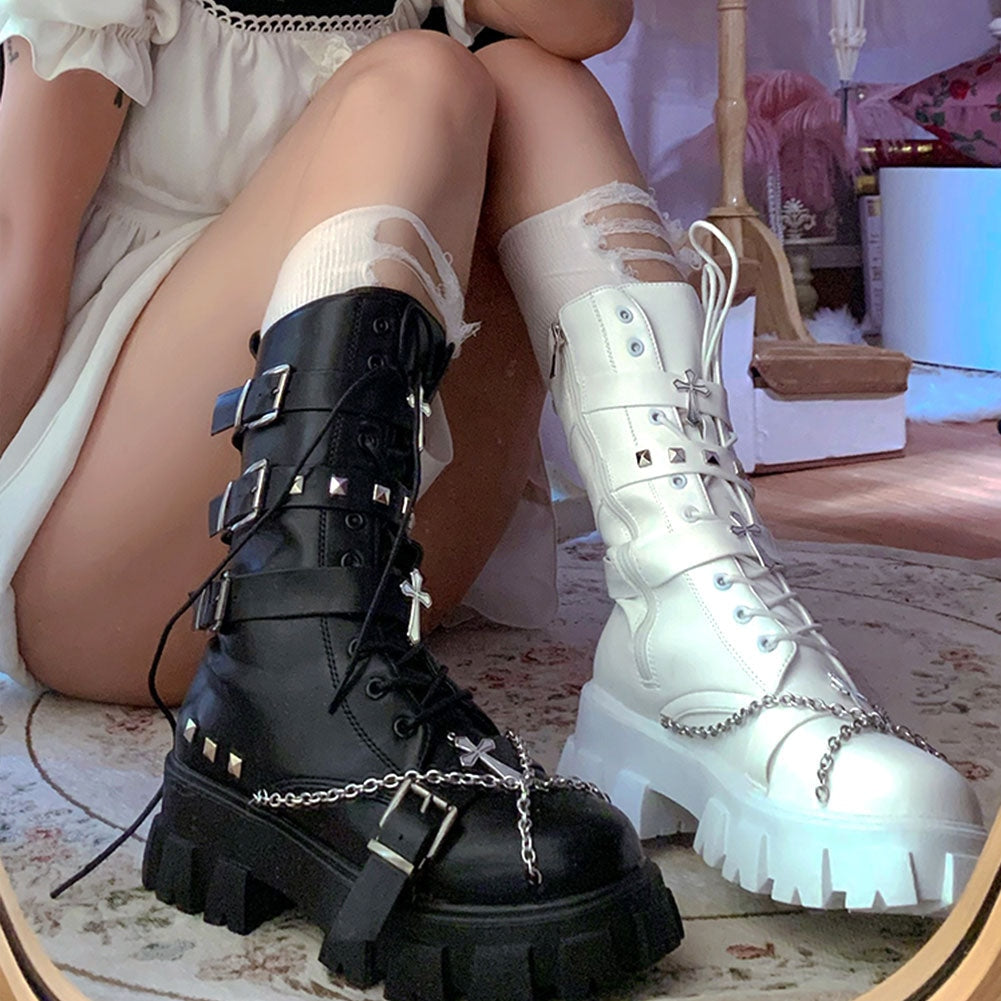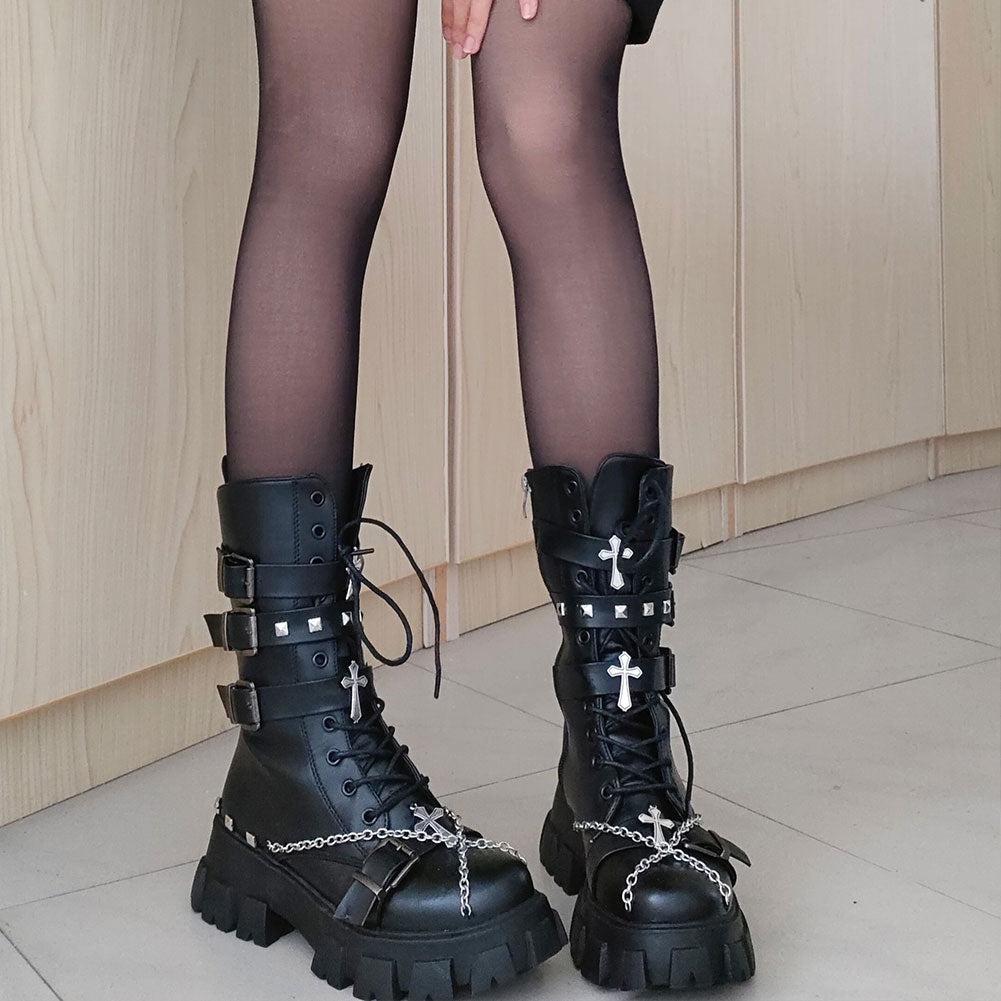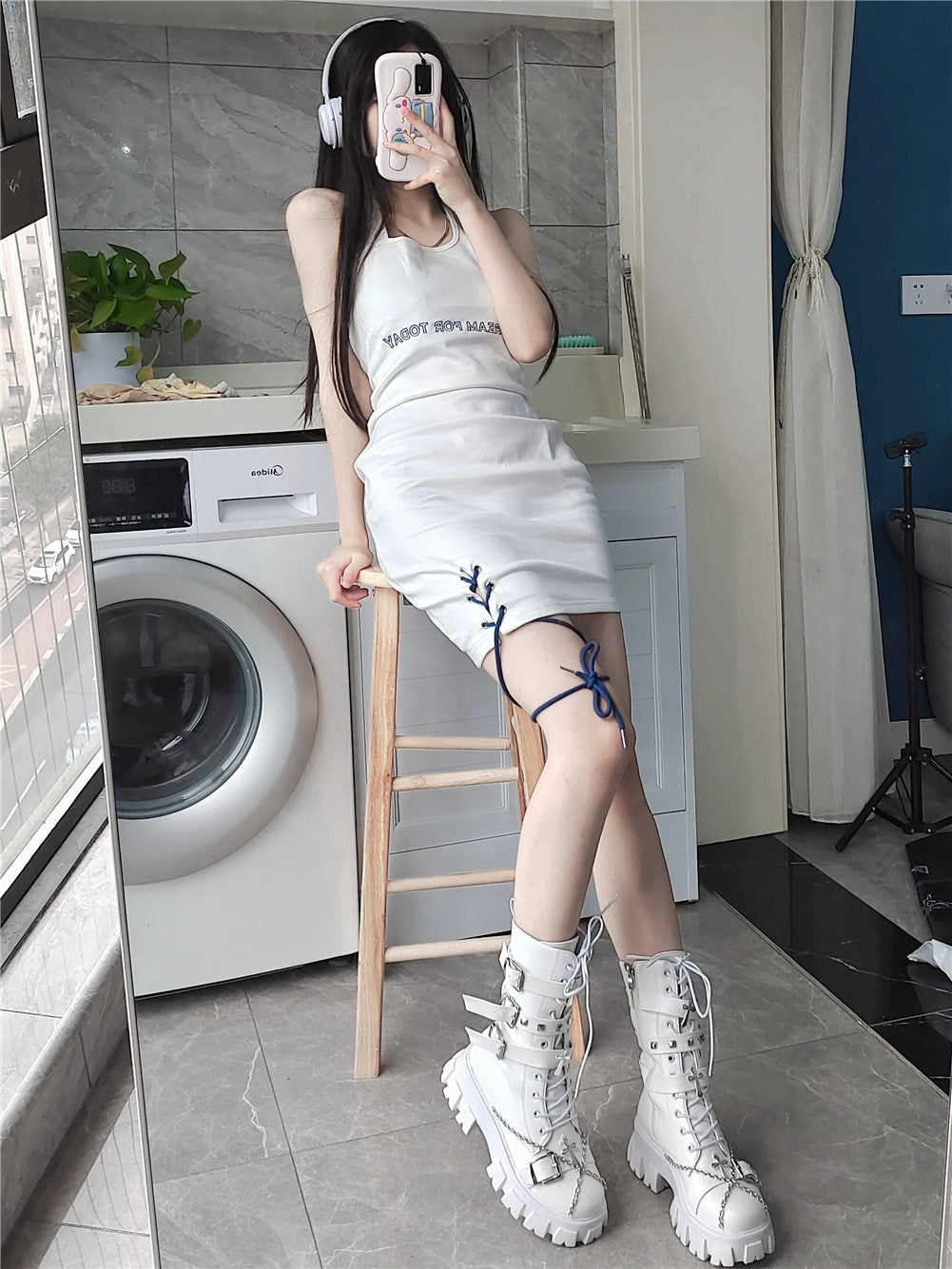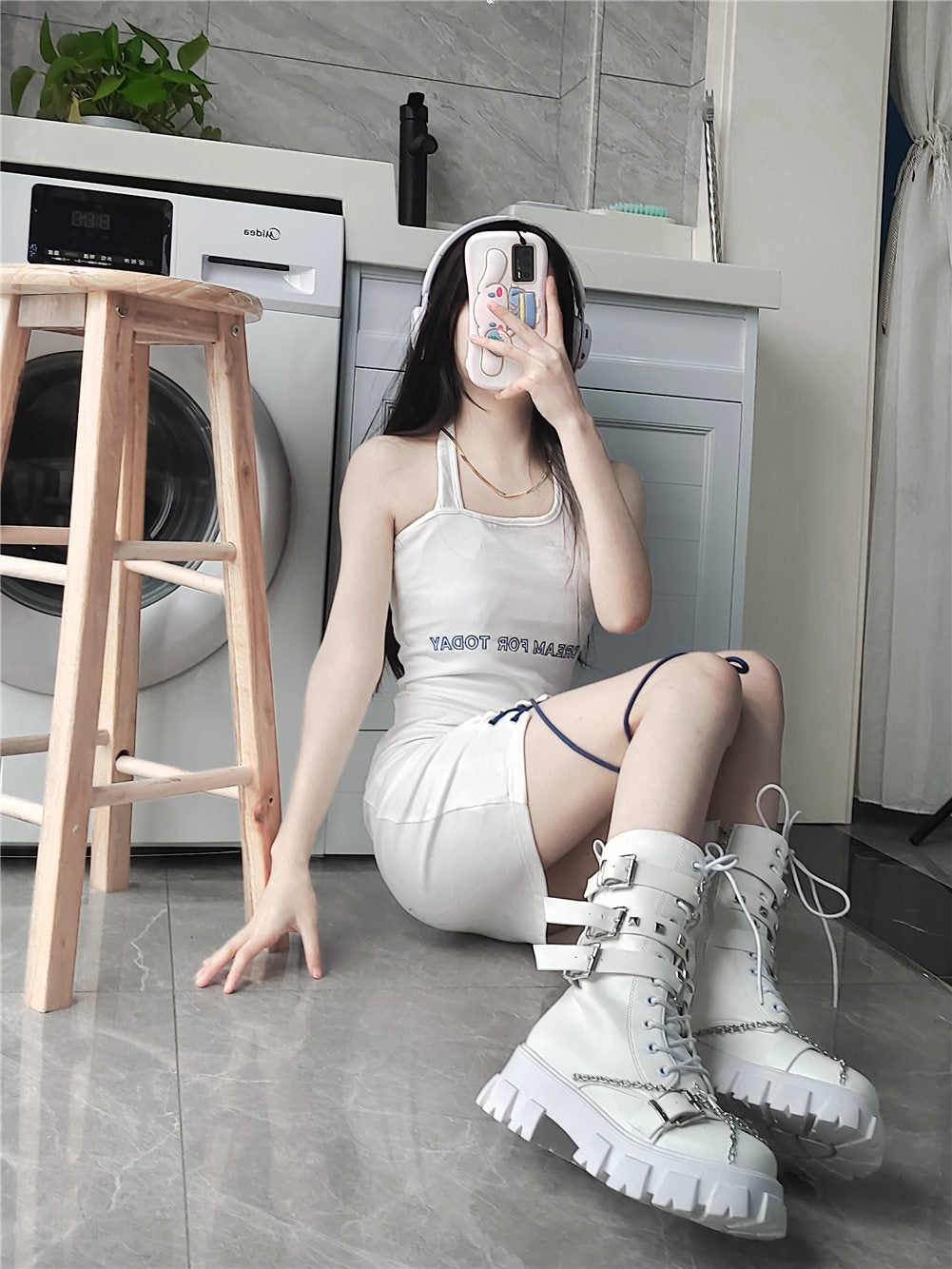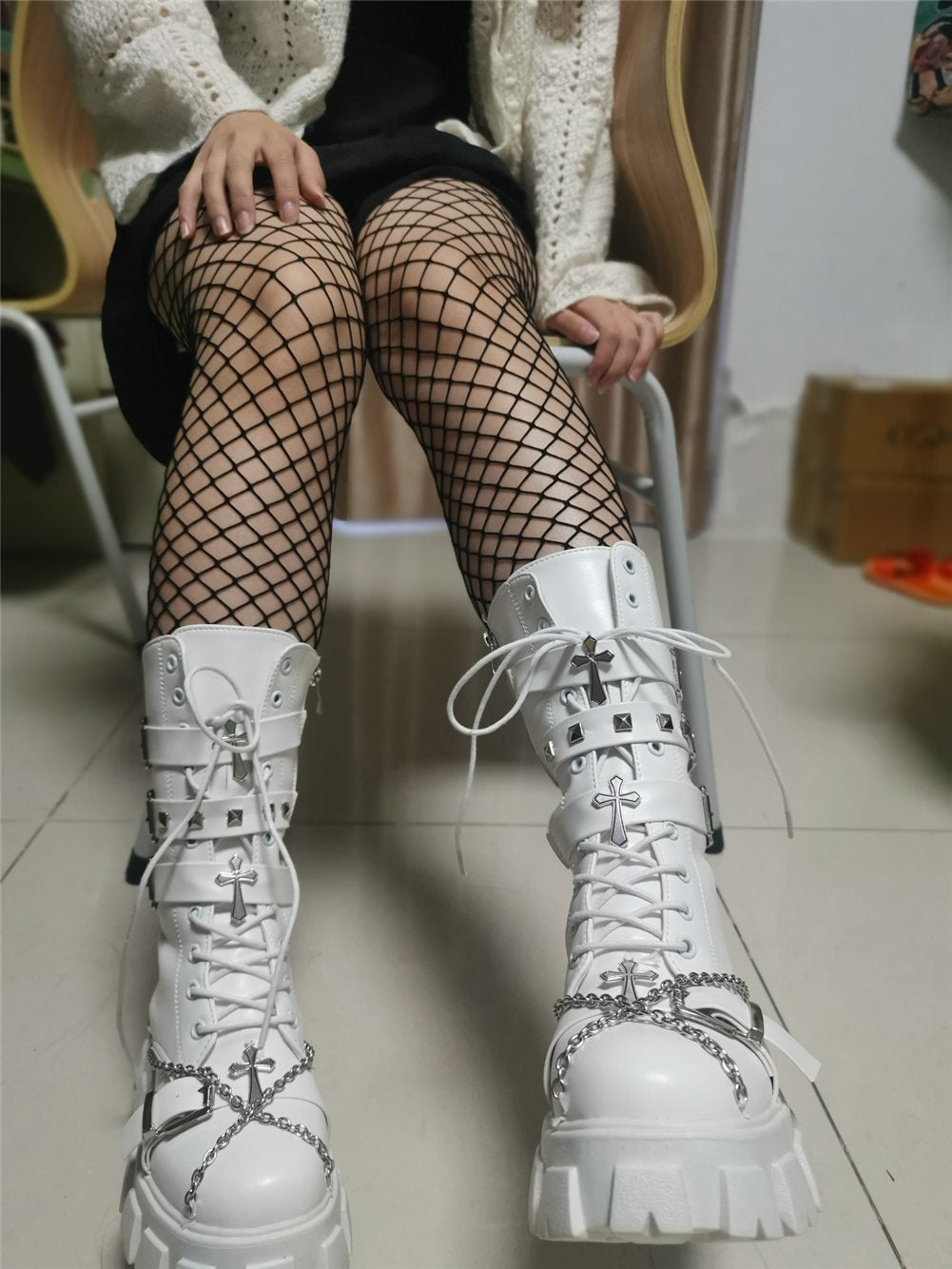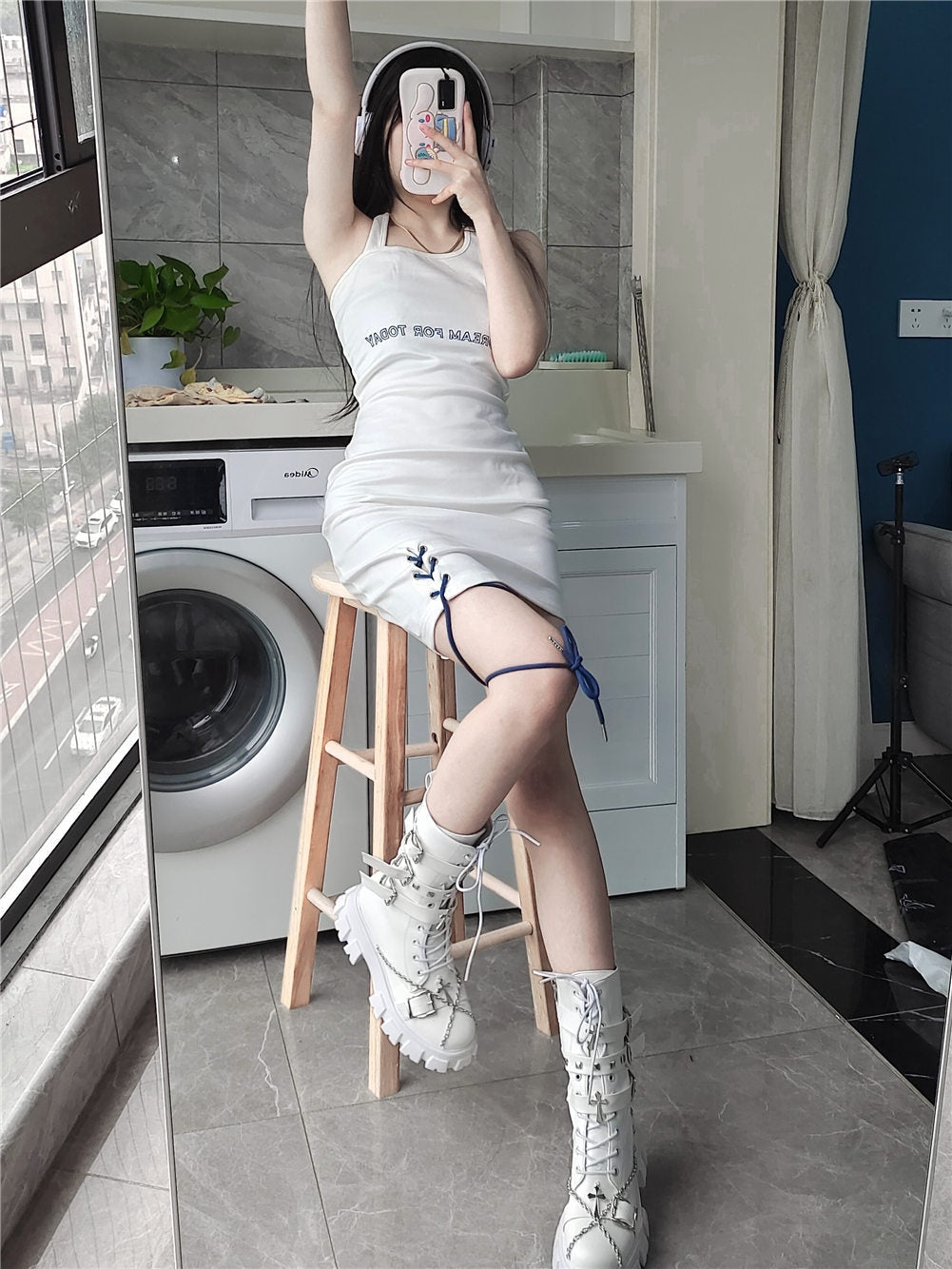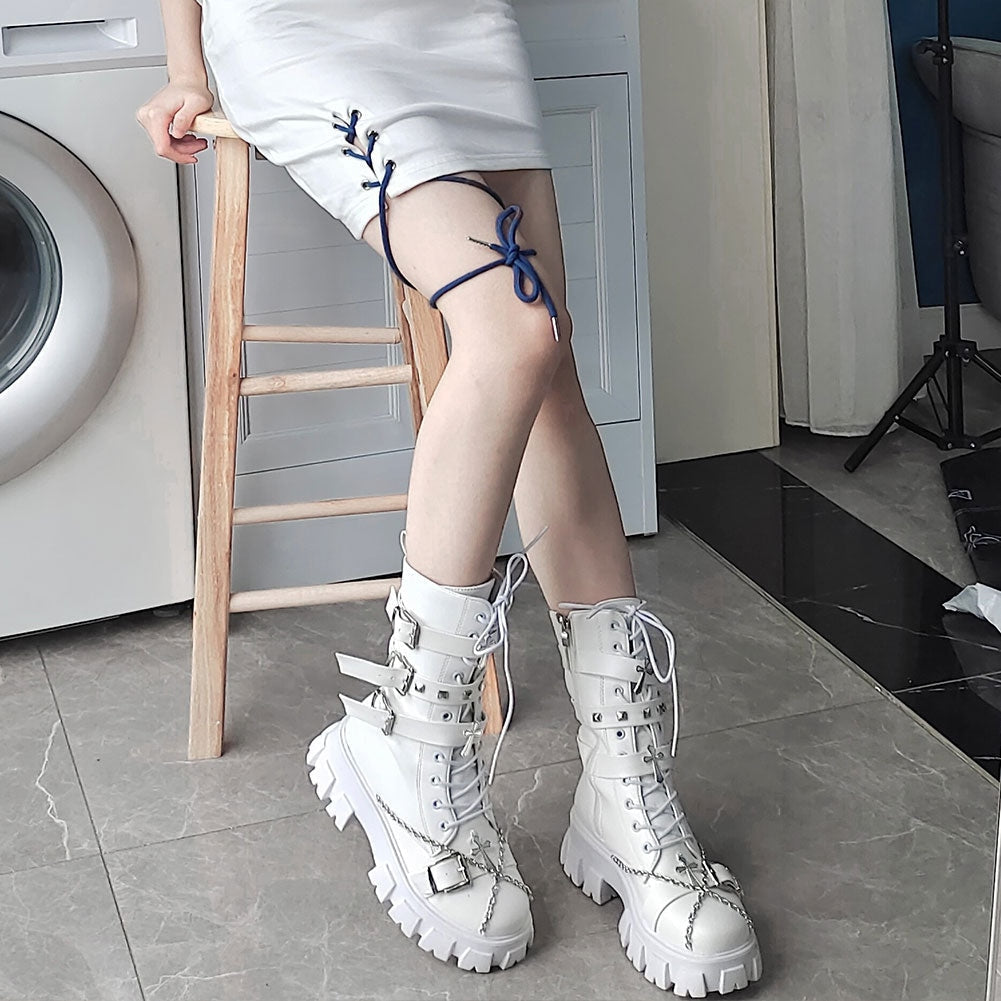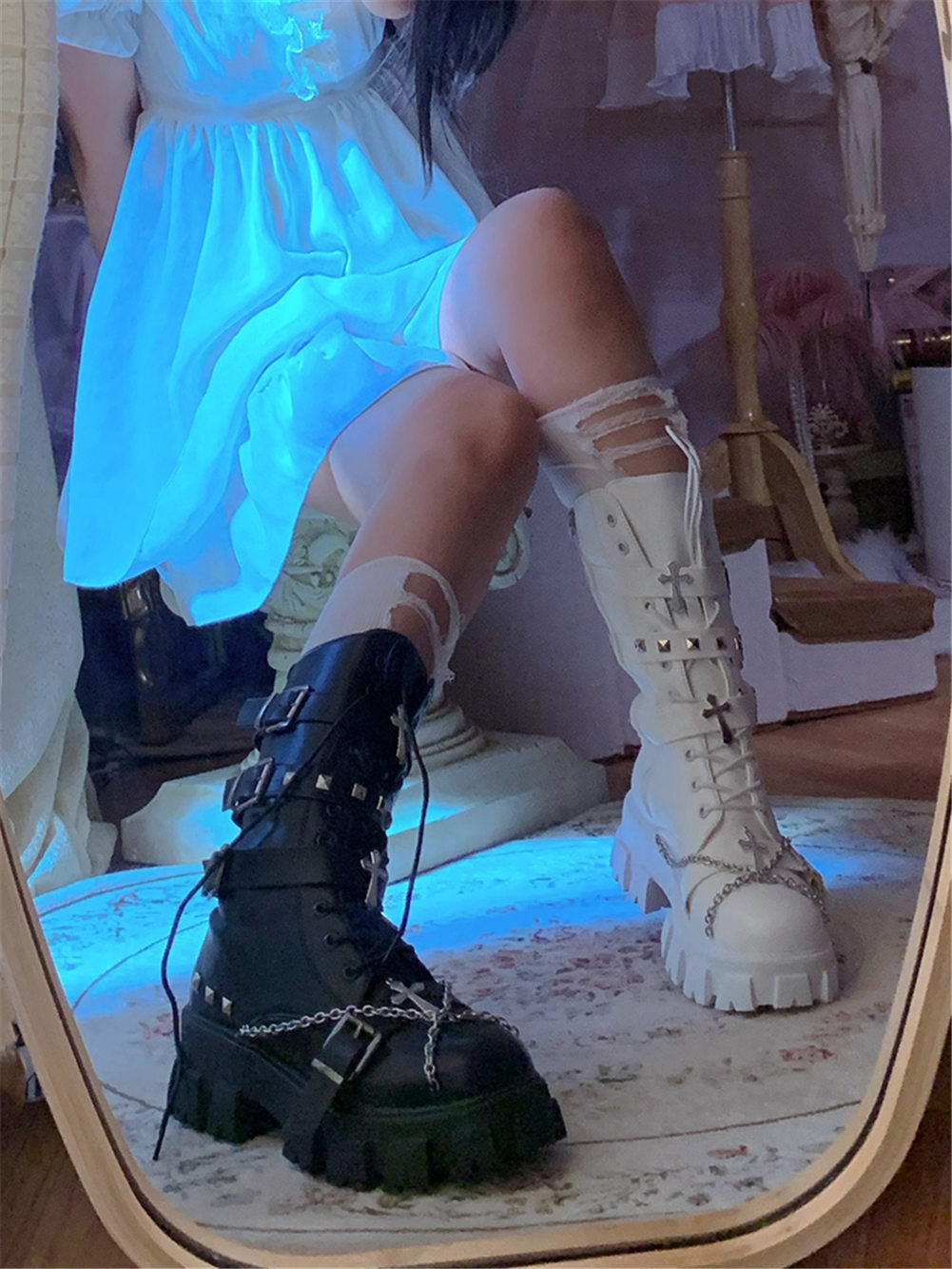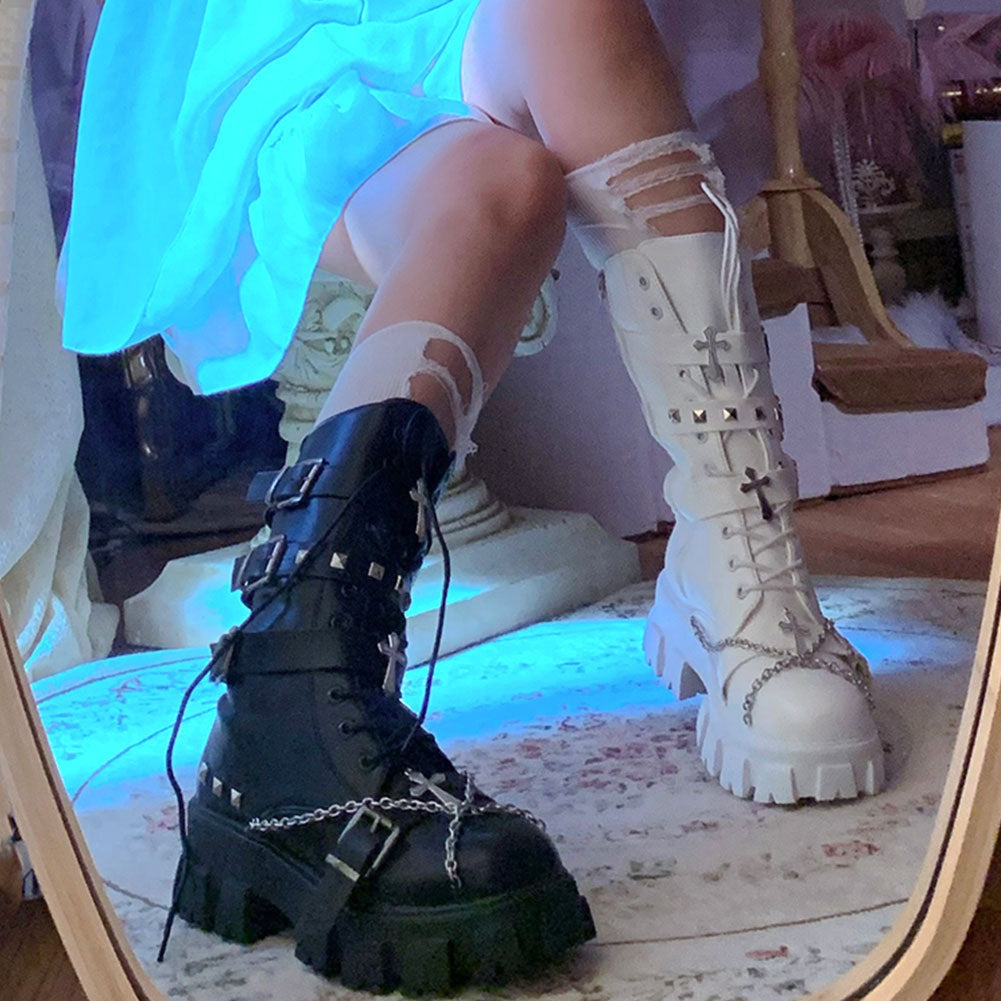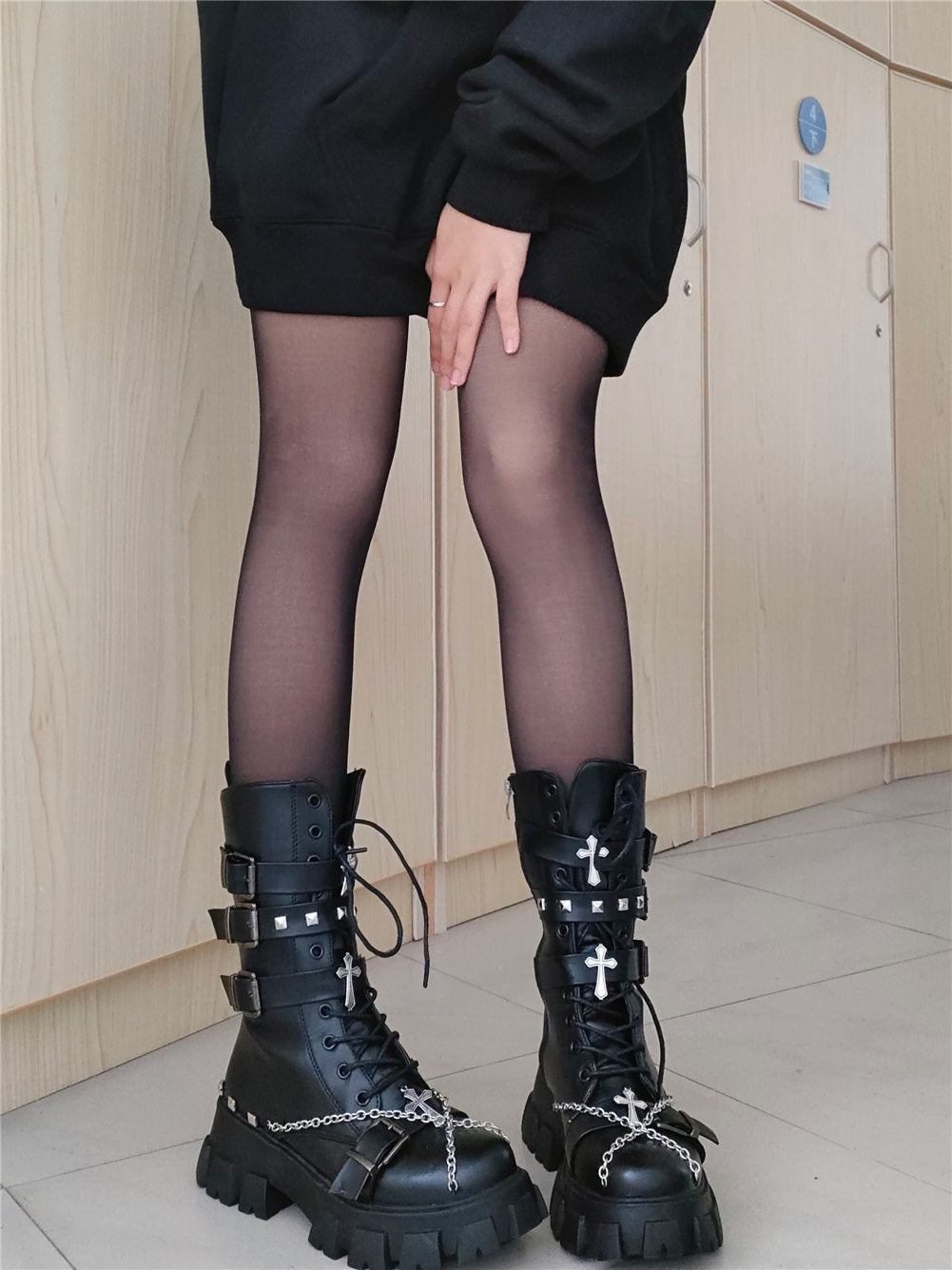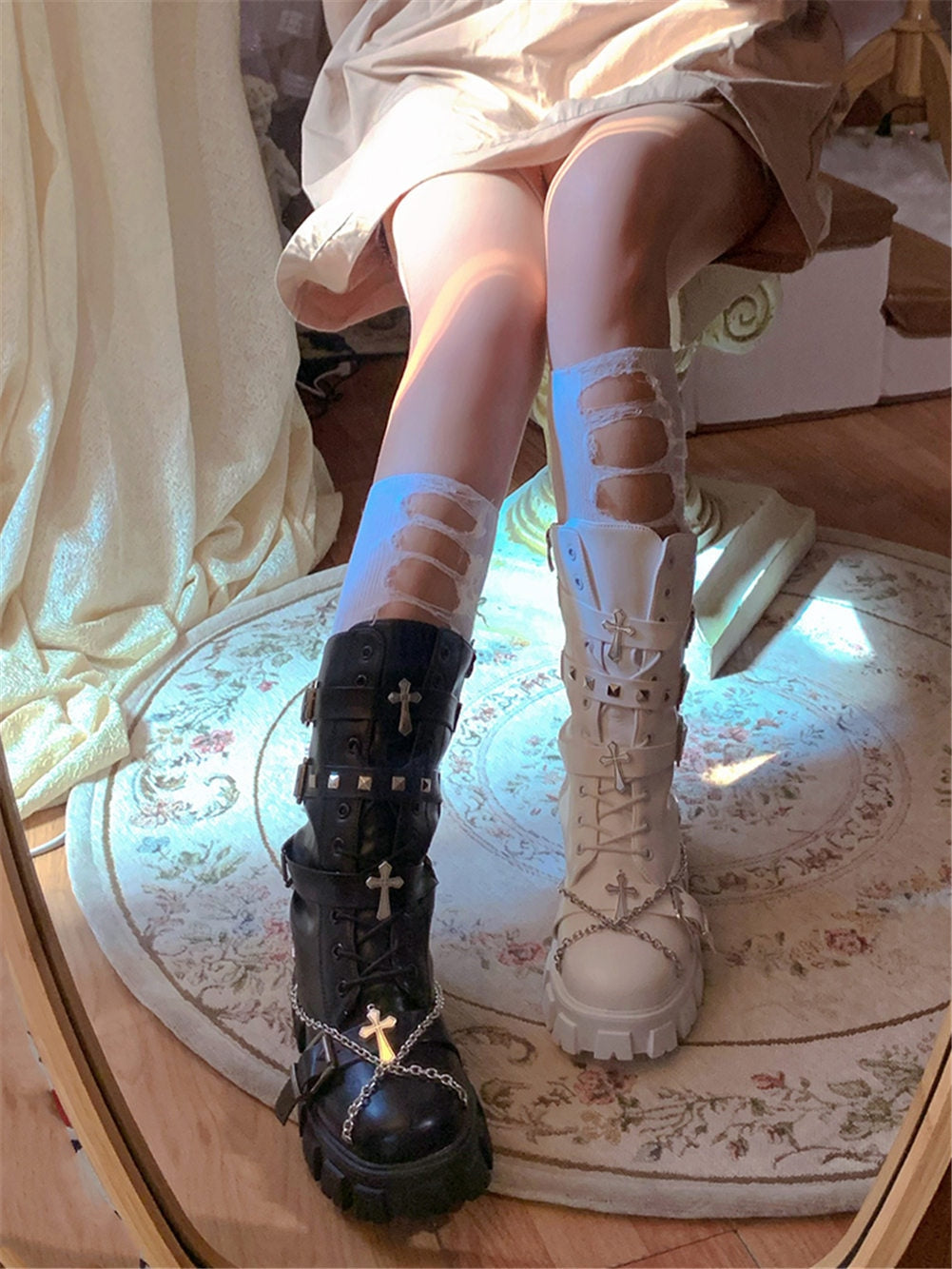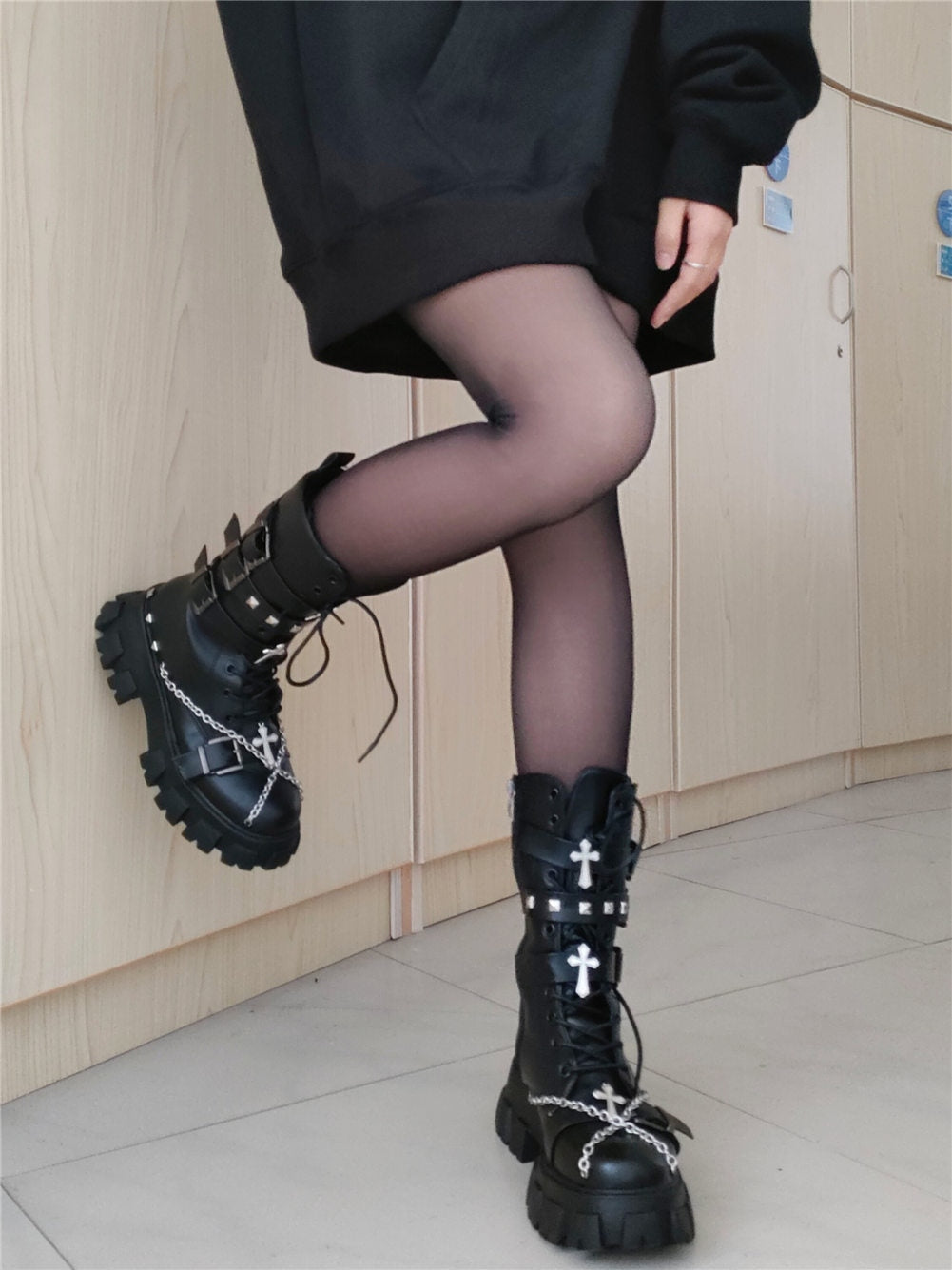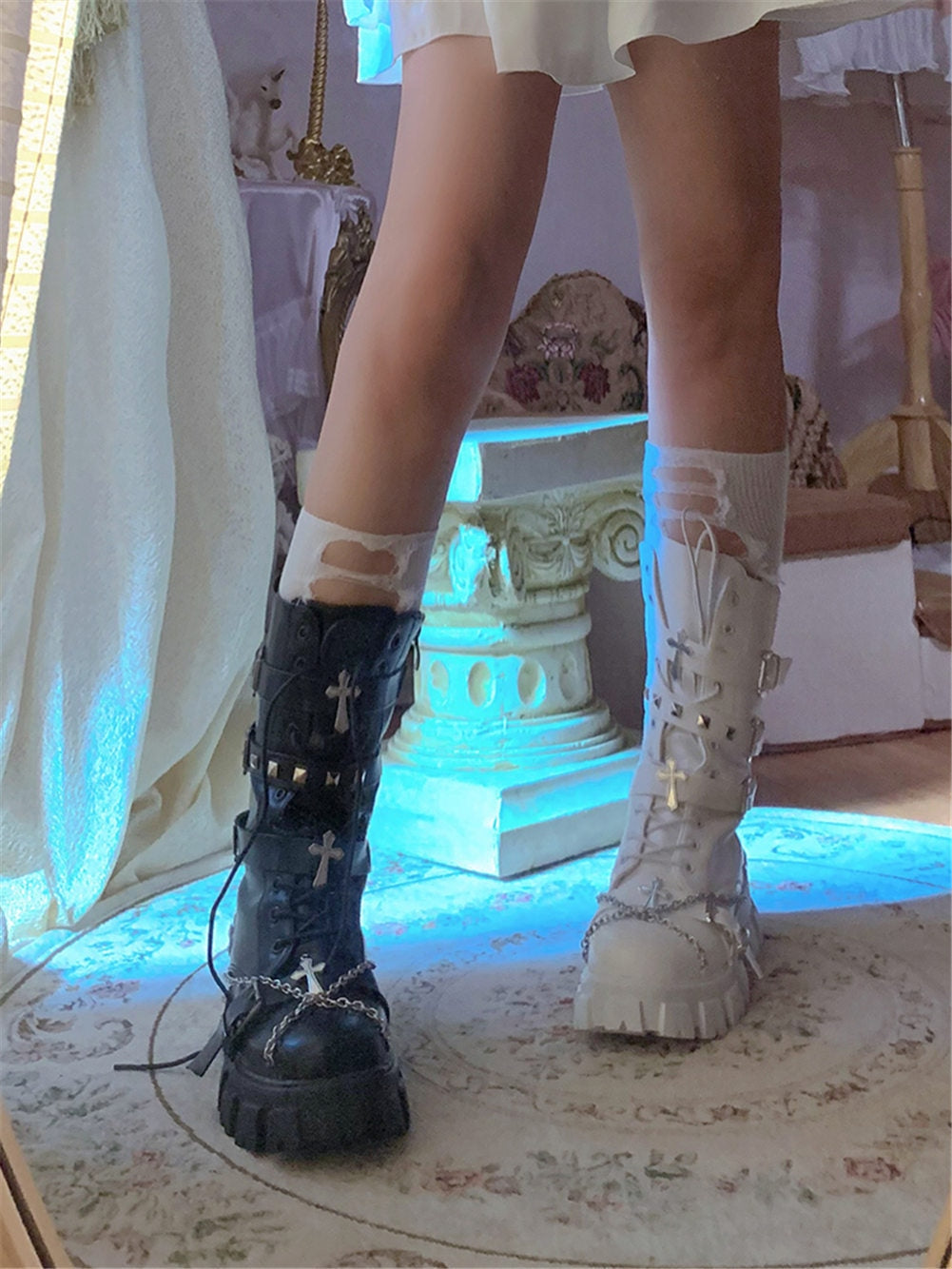 Cross My Heart Combat Boots
This item is in stock now and ready to ship worldwide.
Scroll down for product details & size specifications.
These gorgeous chained & buckled gothic military combat booties will be turning heads for miles!
Featuring an array of high quality silver chains, crosses, and stud buckle details! 

These badass boots are made of all vegan materials!
These stunning military boots are completely animal-friendly, cruelty-free while being perfectly kawaii & edgy! 
Beautiful chain details across the toe adds some extra punk rock vibes to these badass booties! 
Punk alternative military inspired boot! 
Sizing is in typical USA sizing (womens). When in doubt, order a size up!