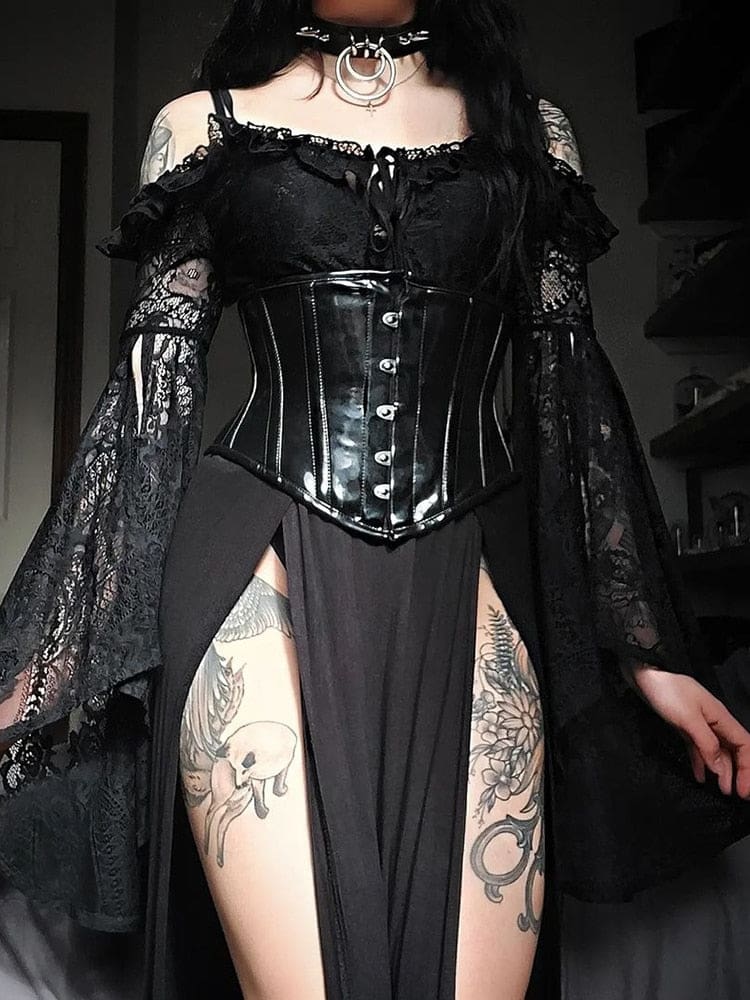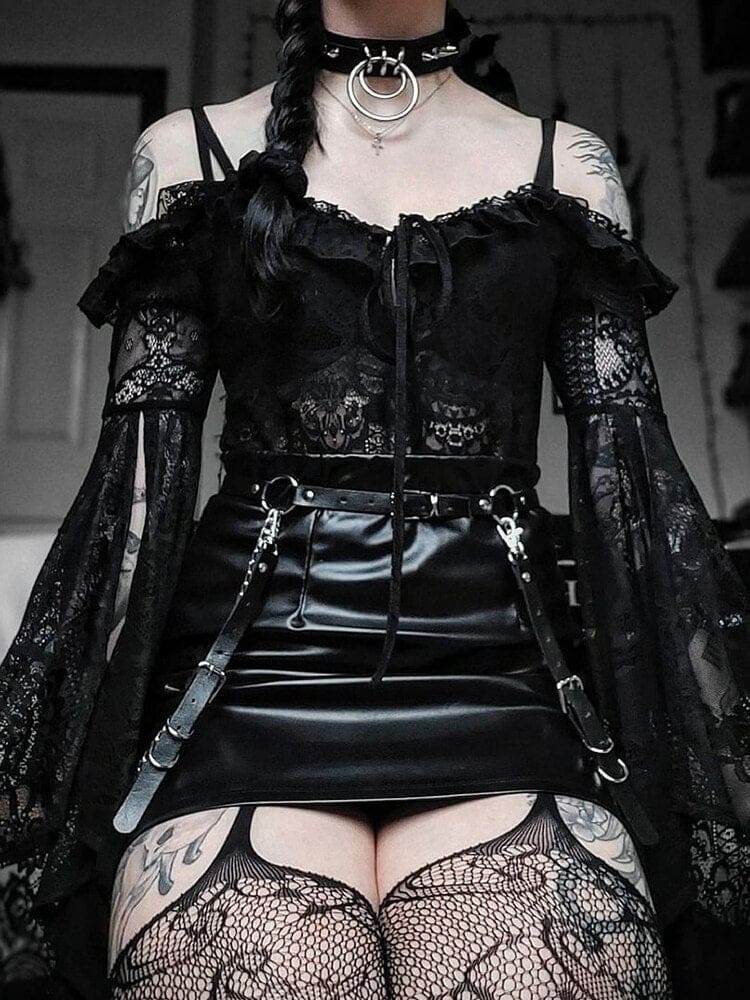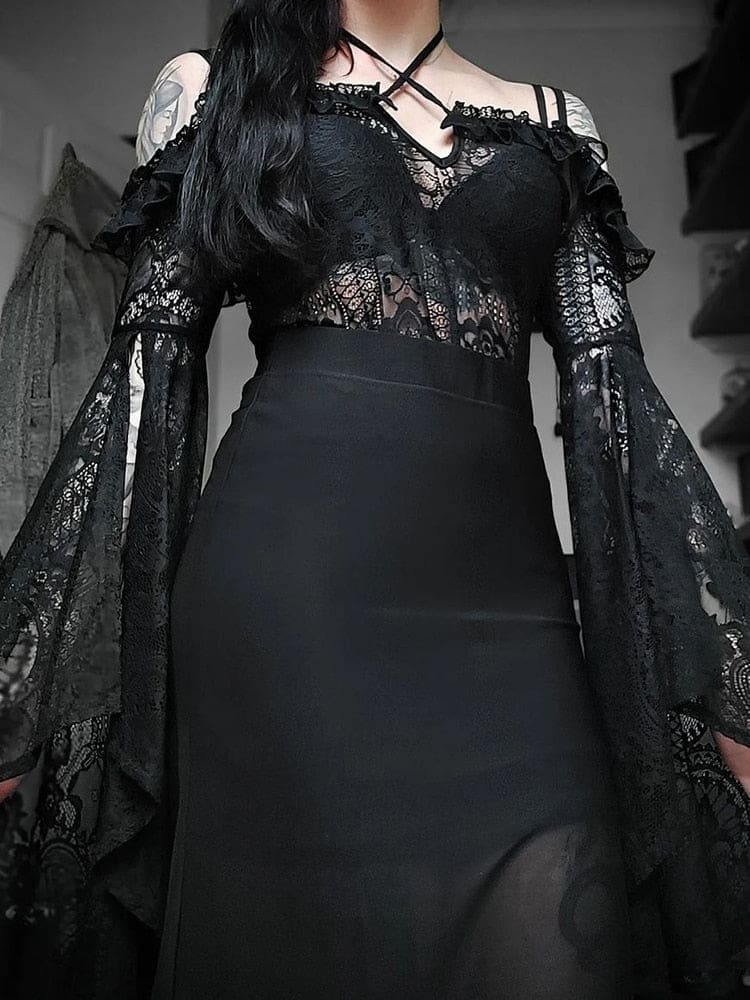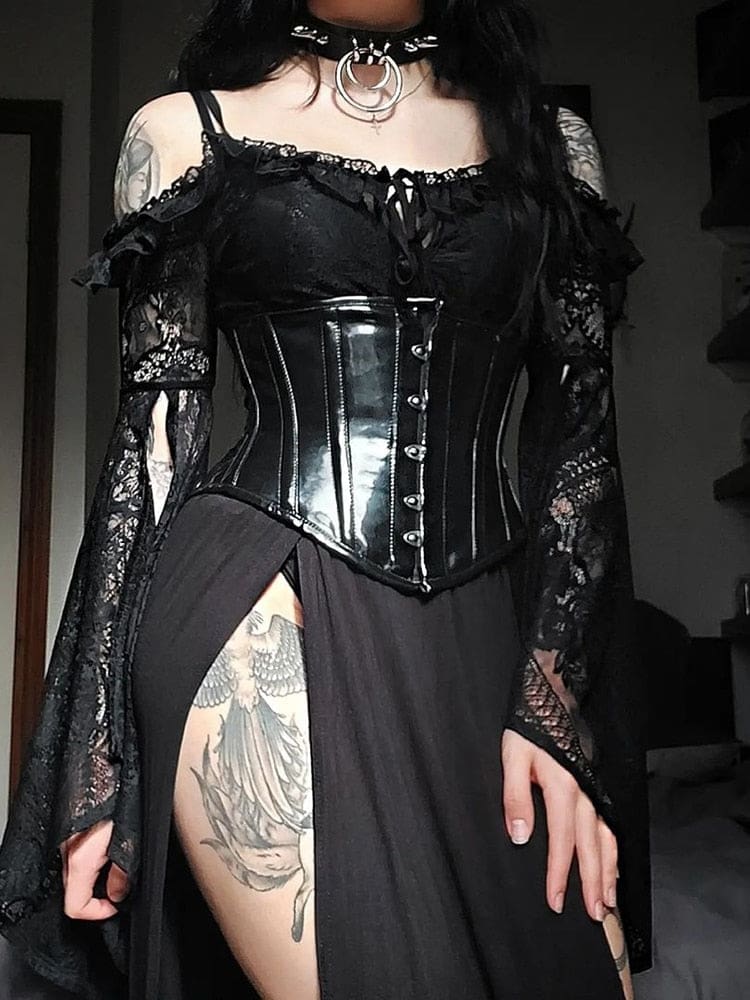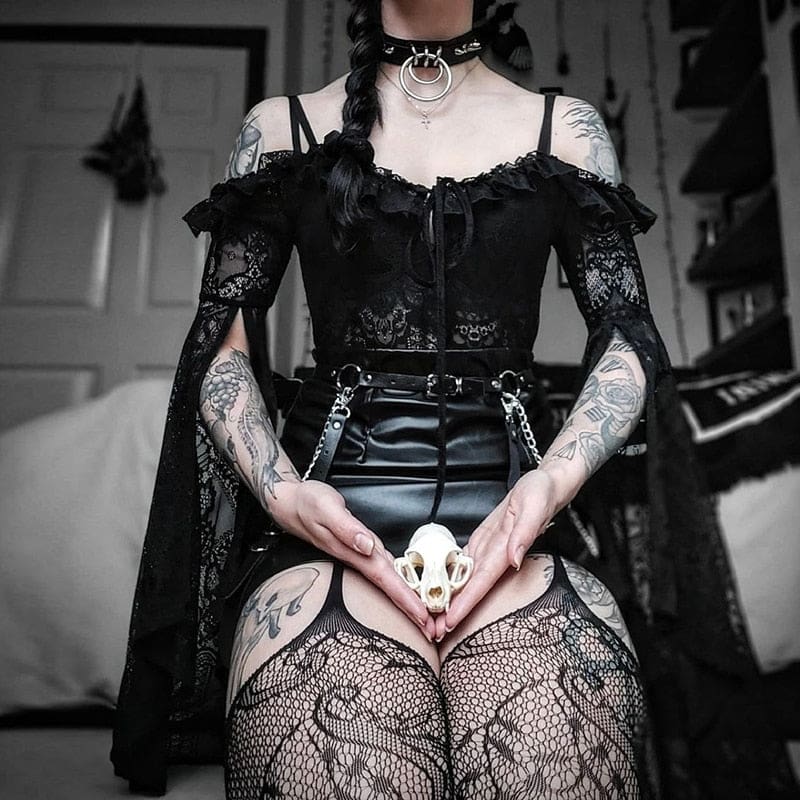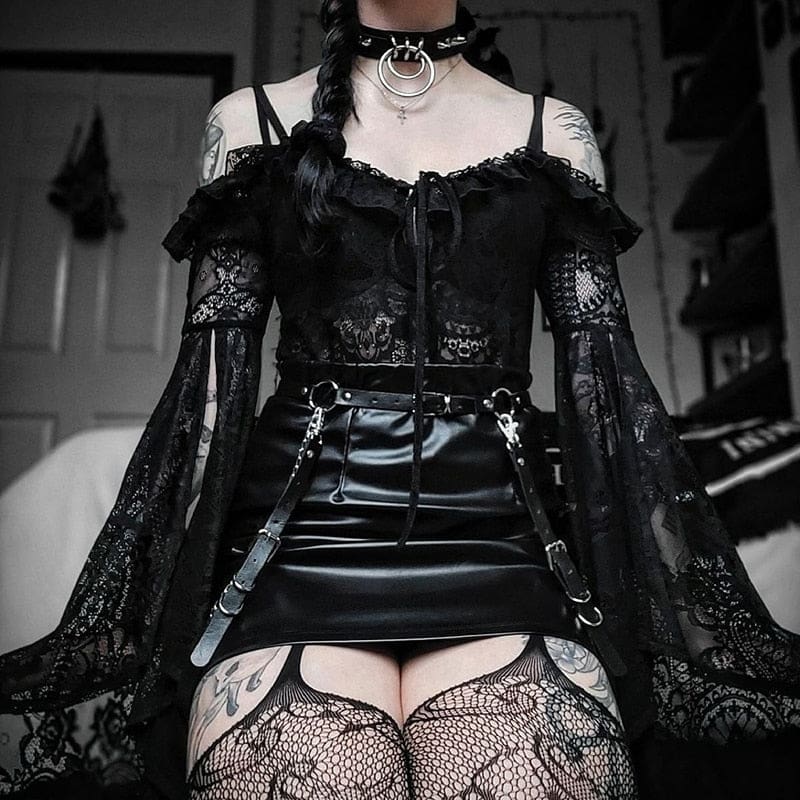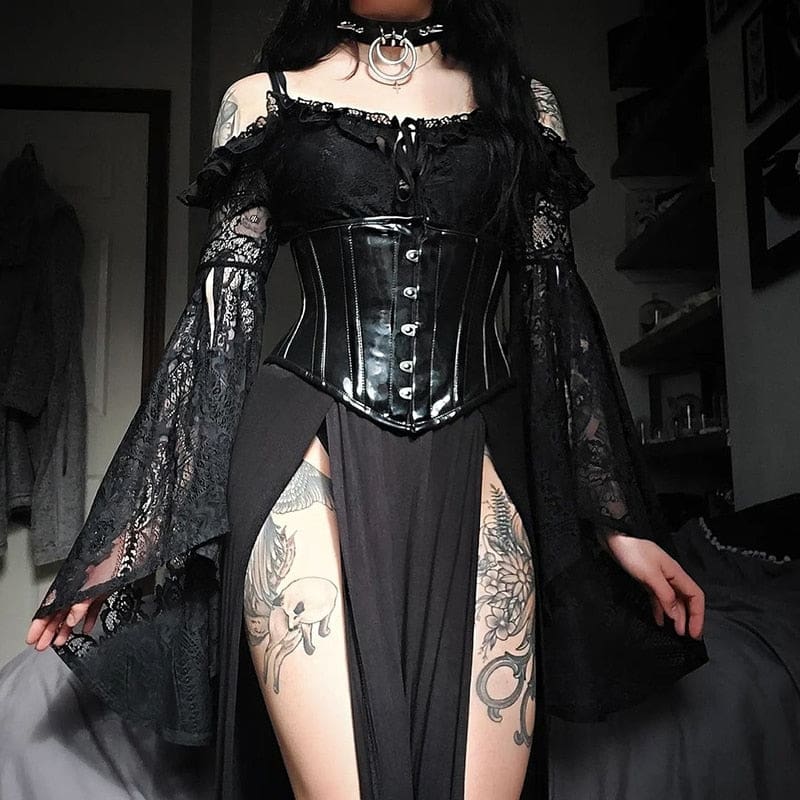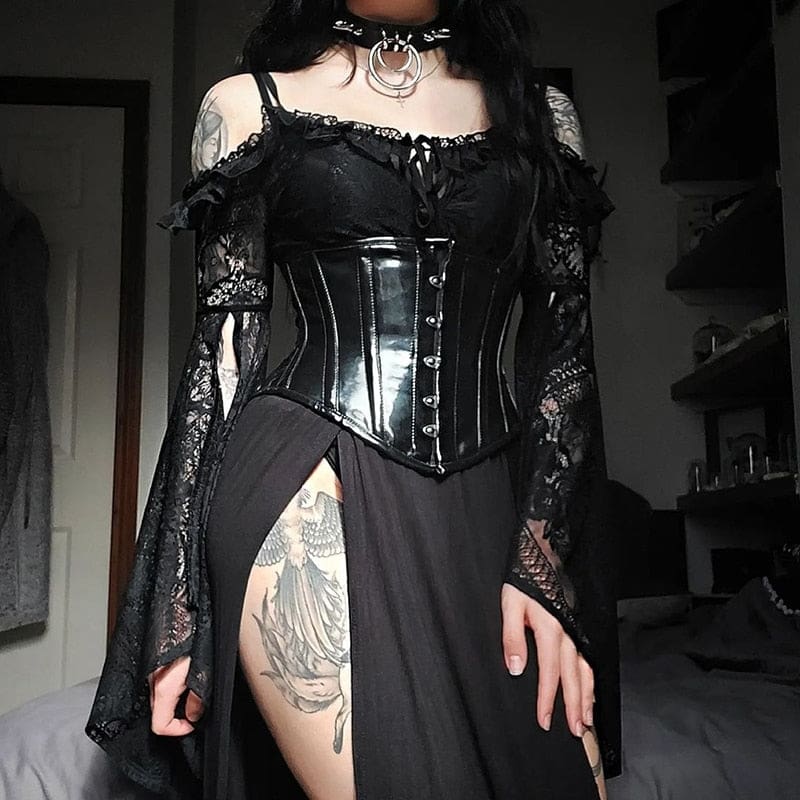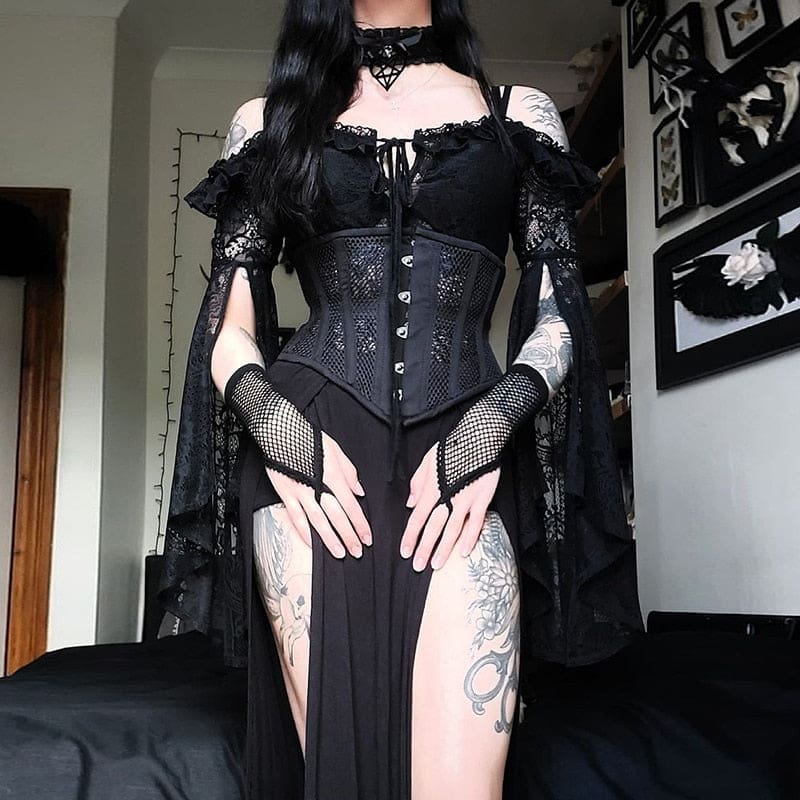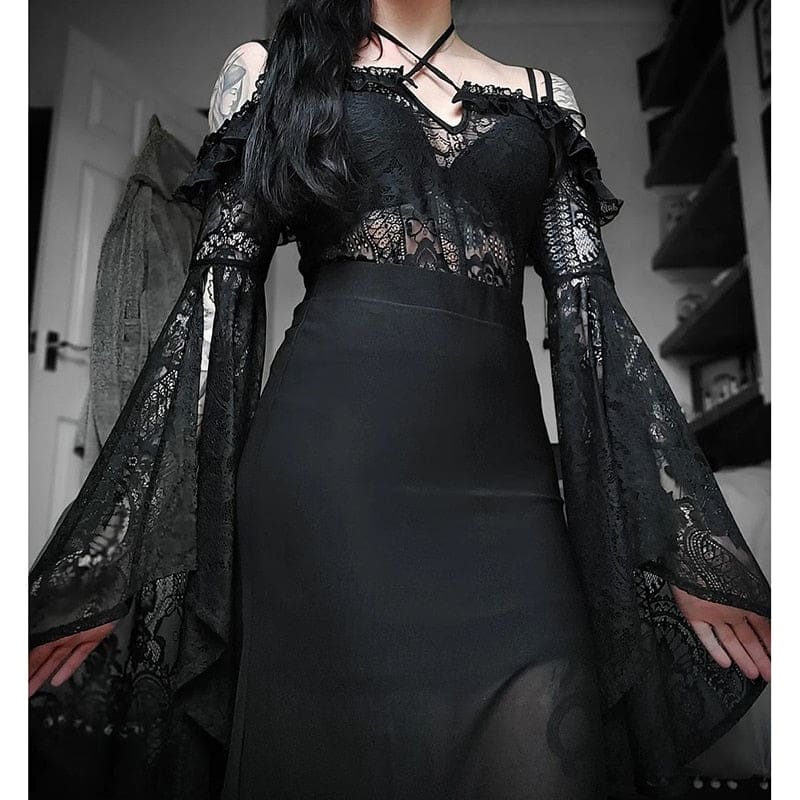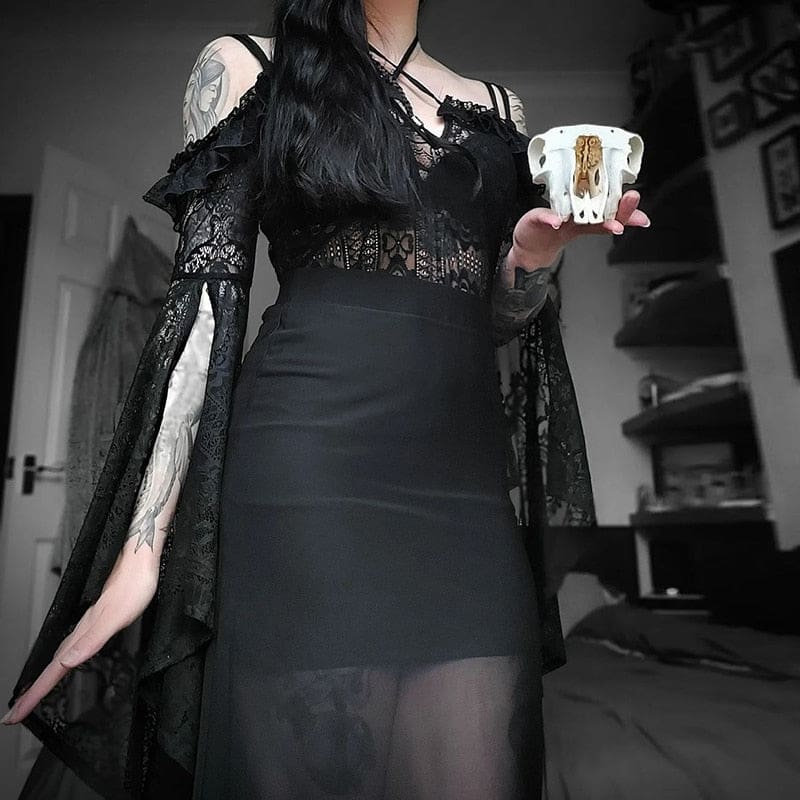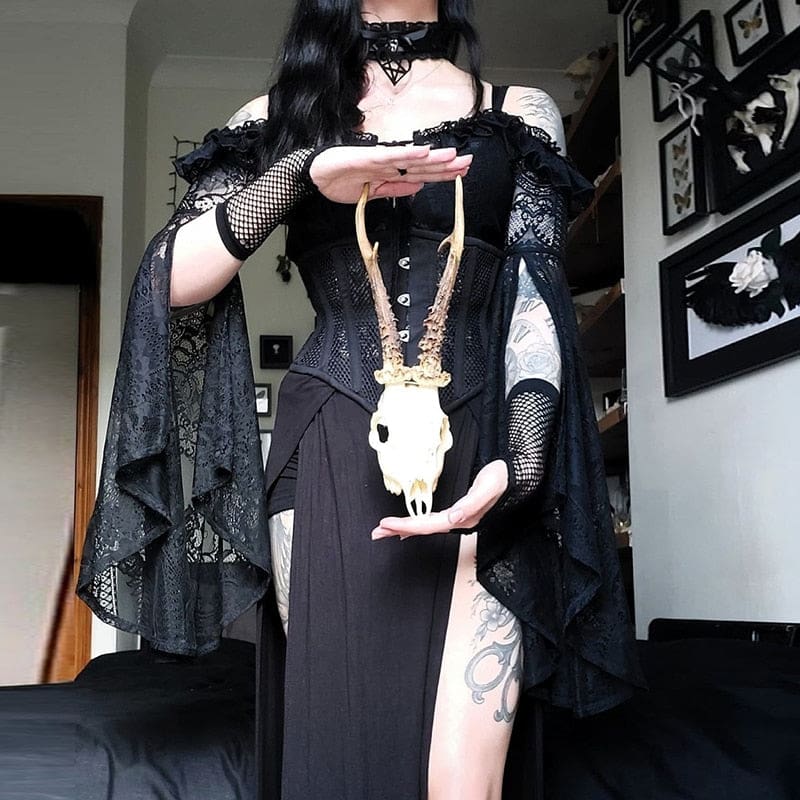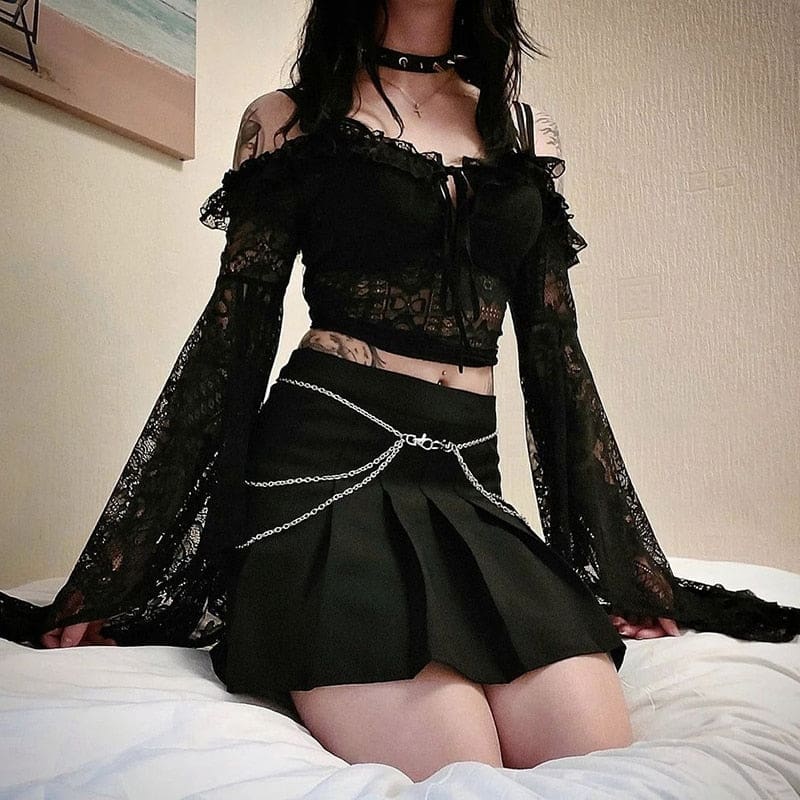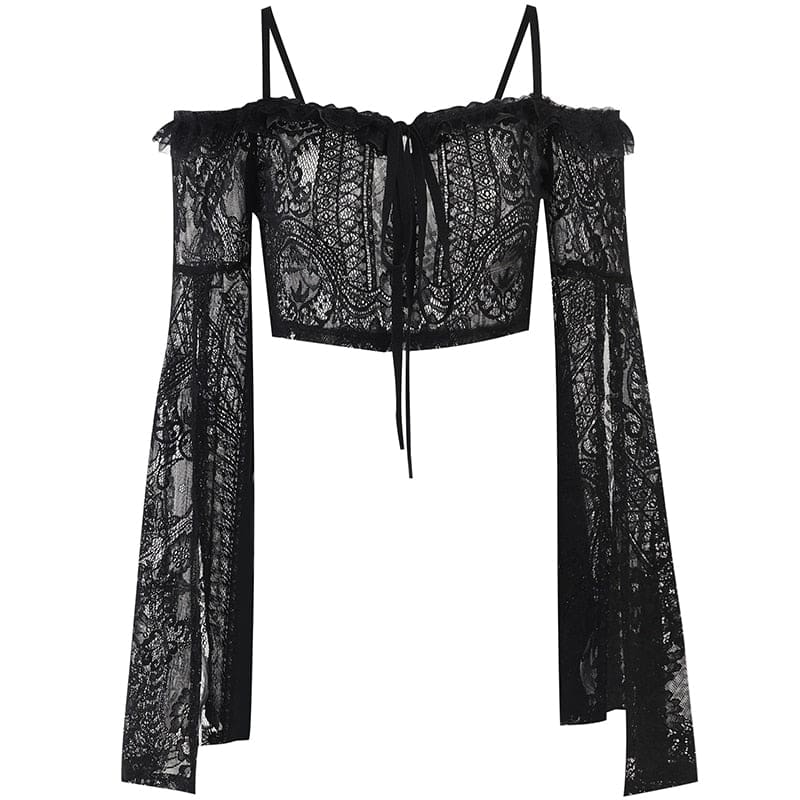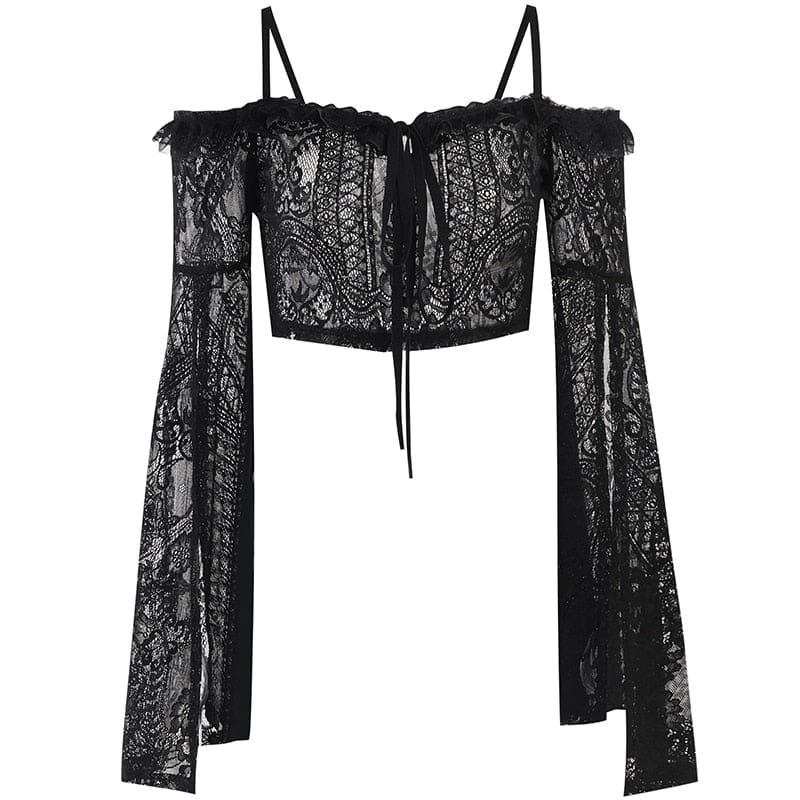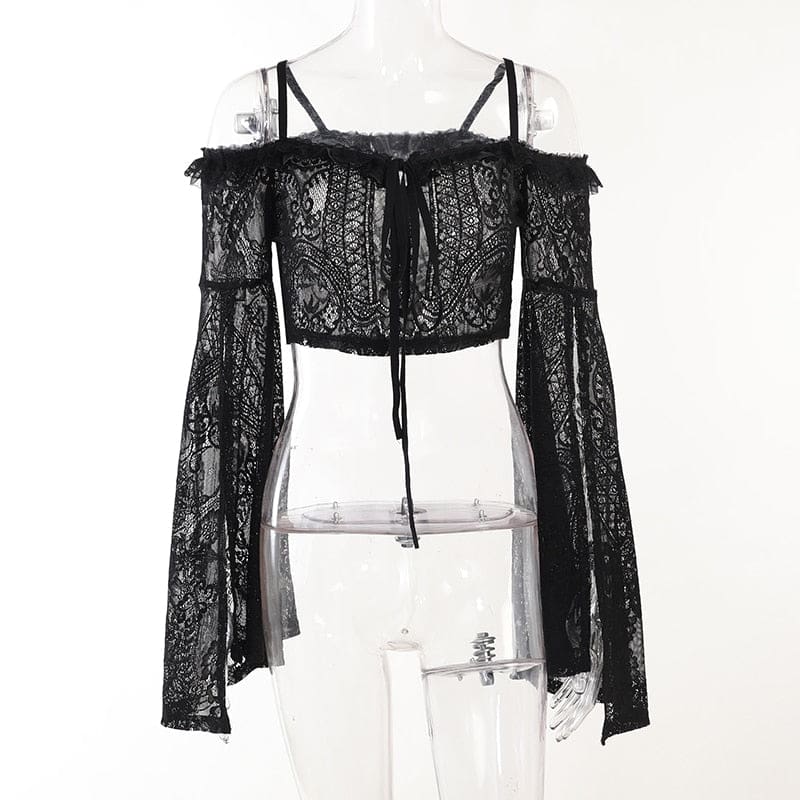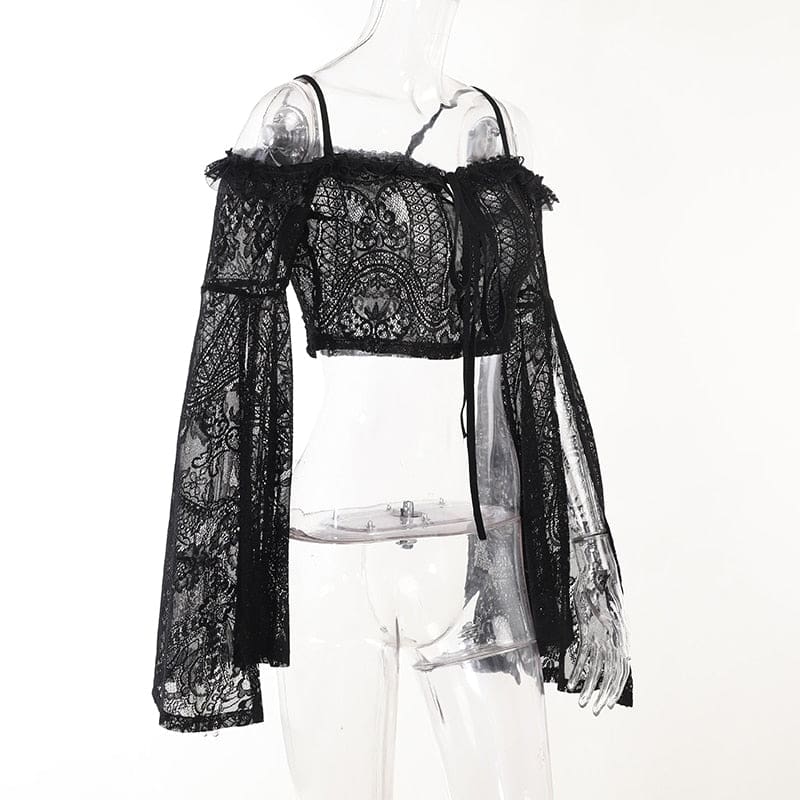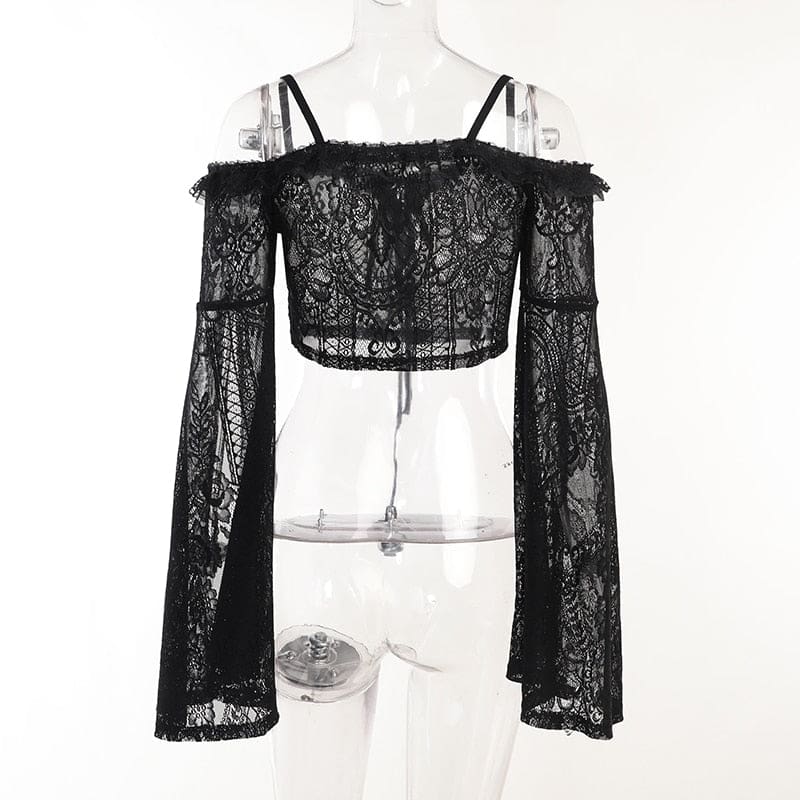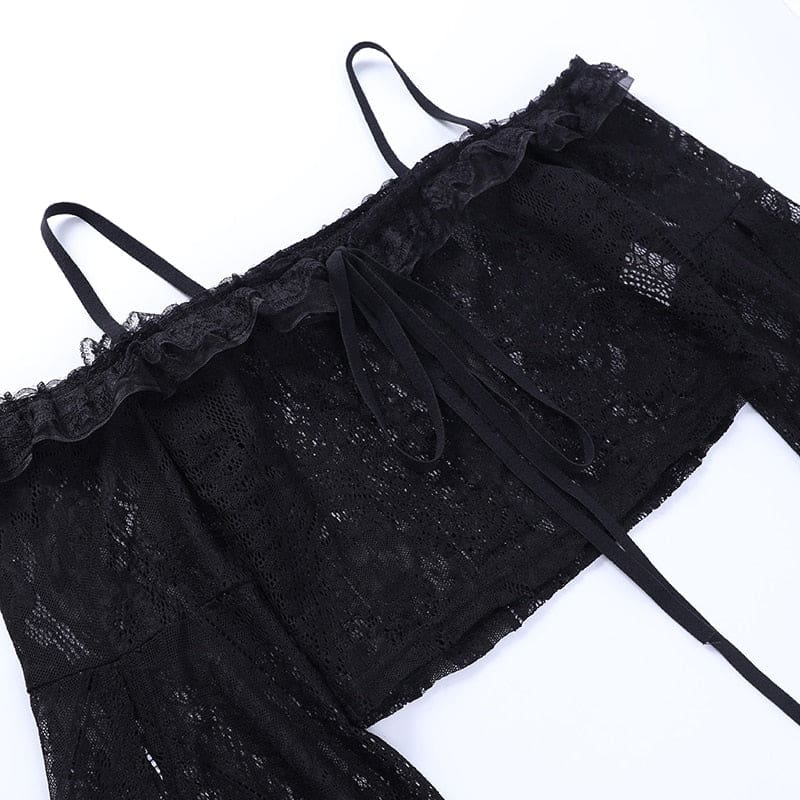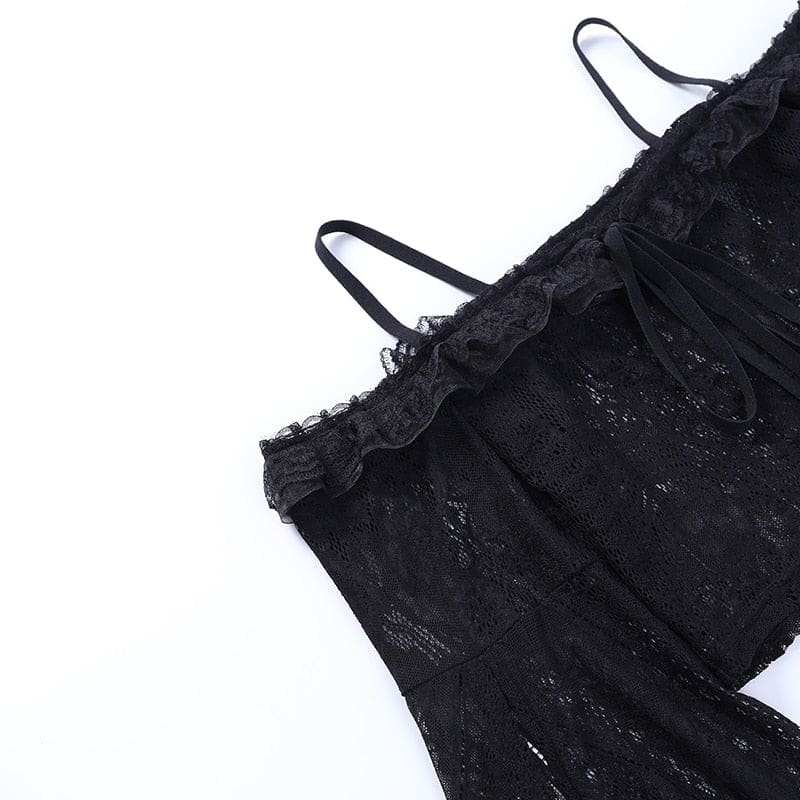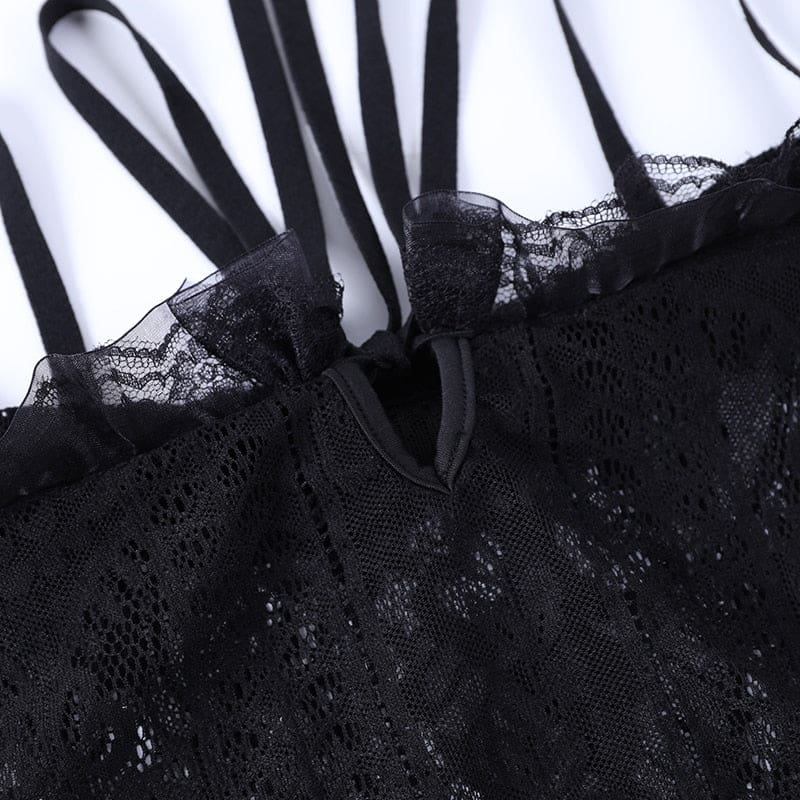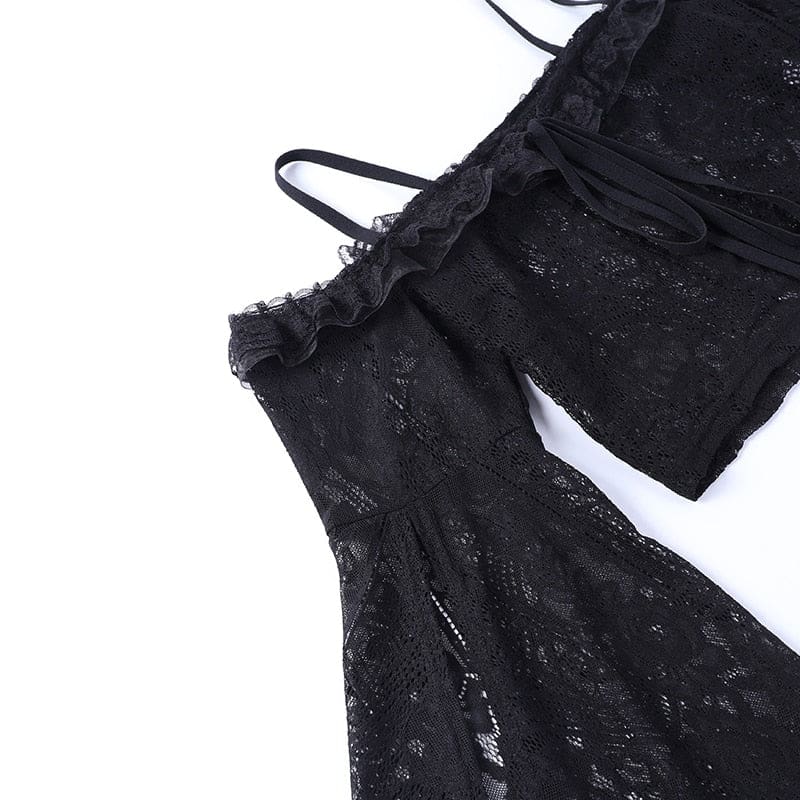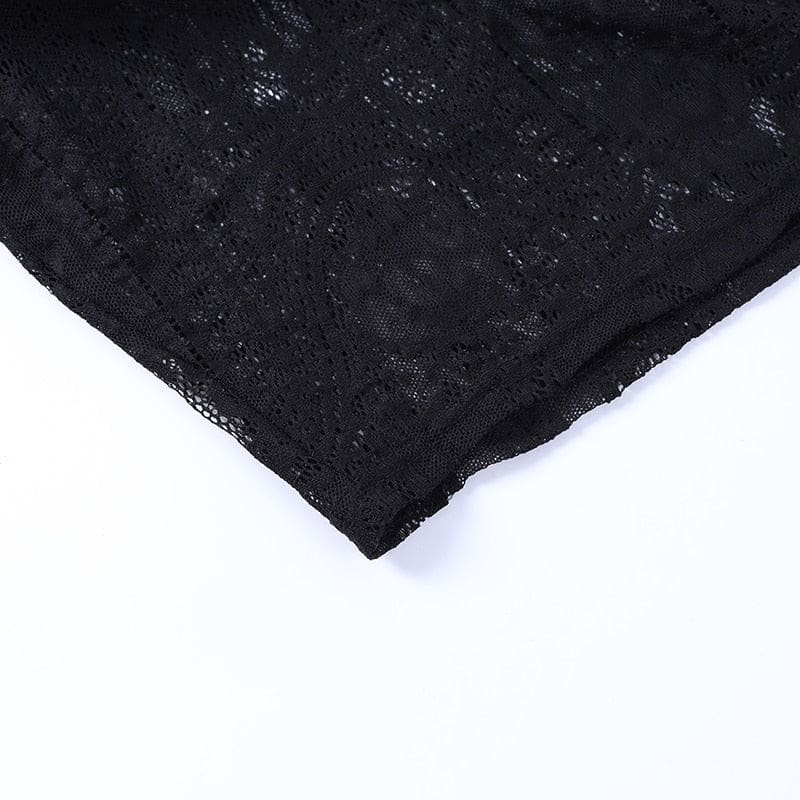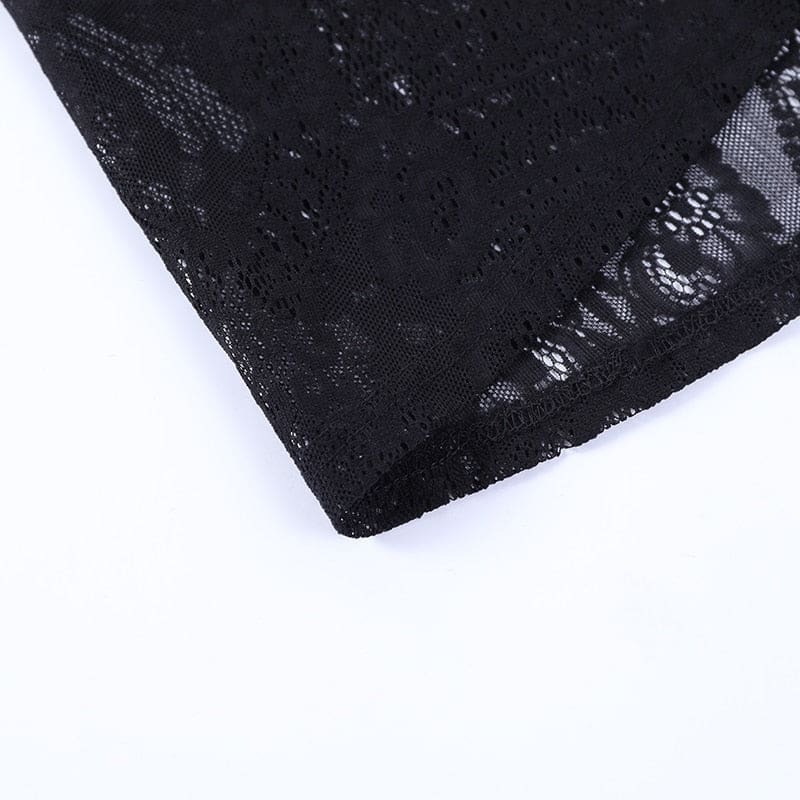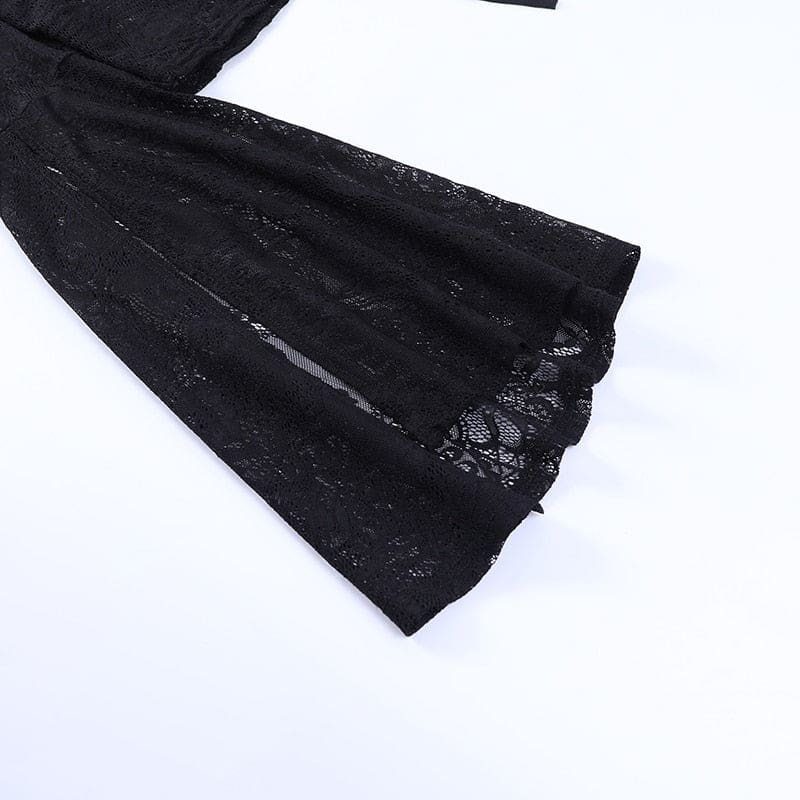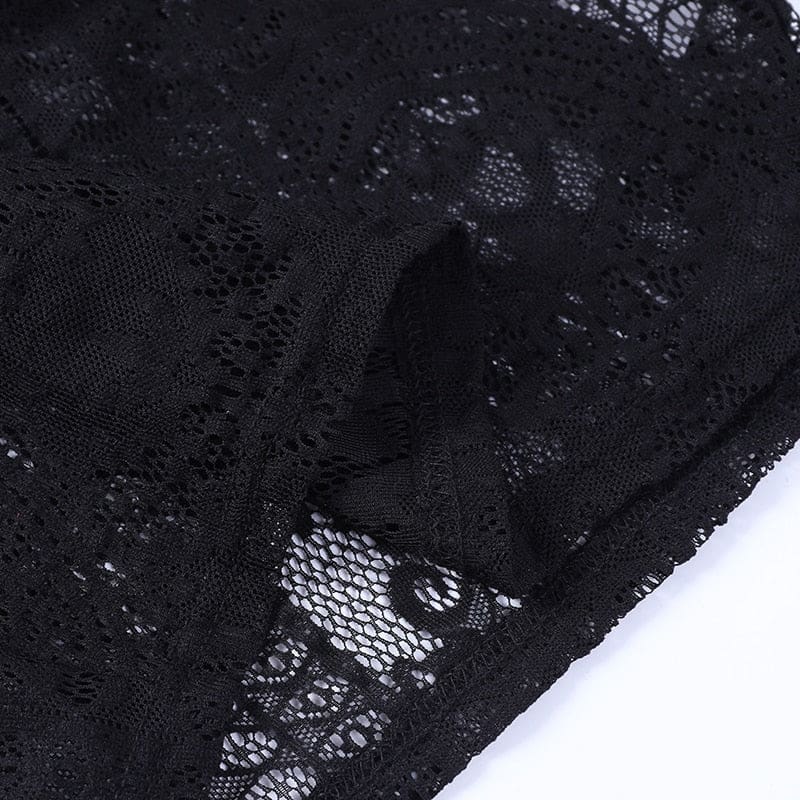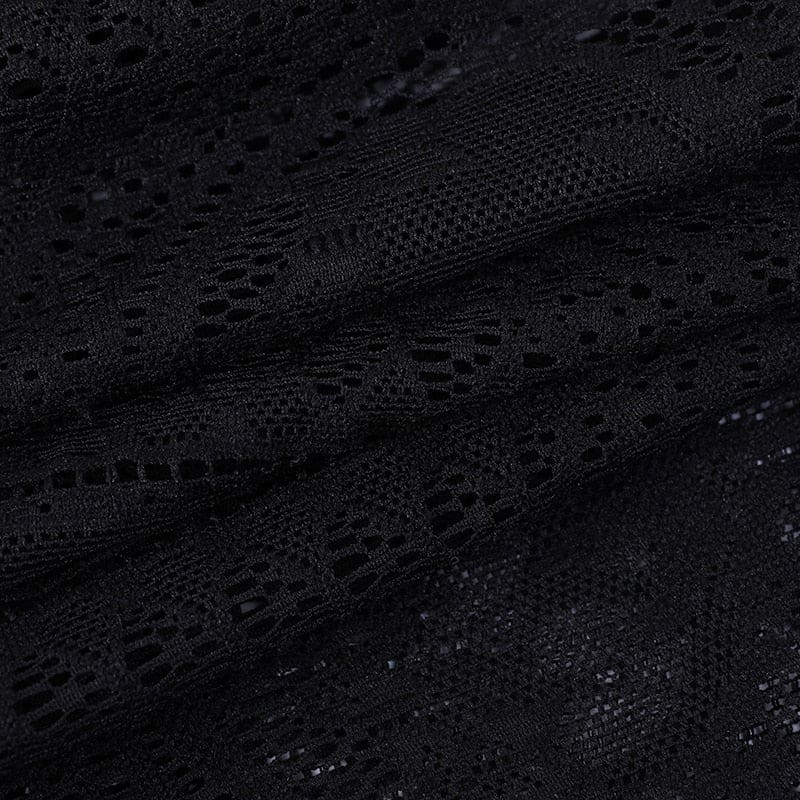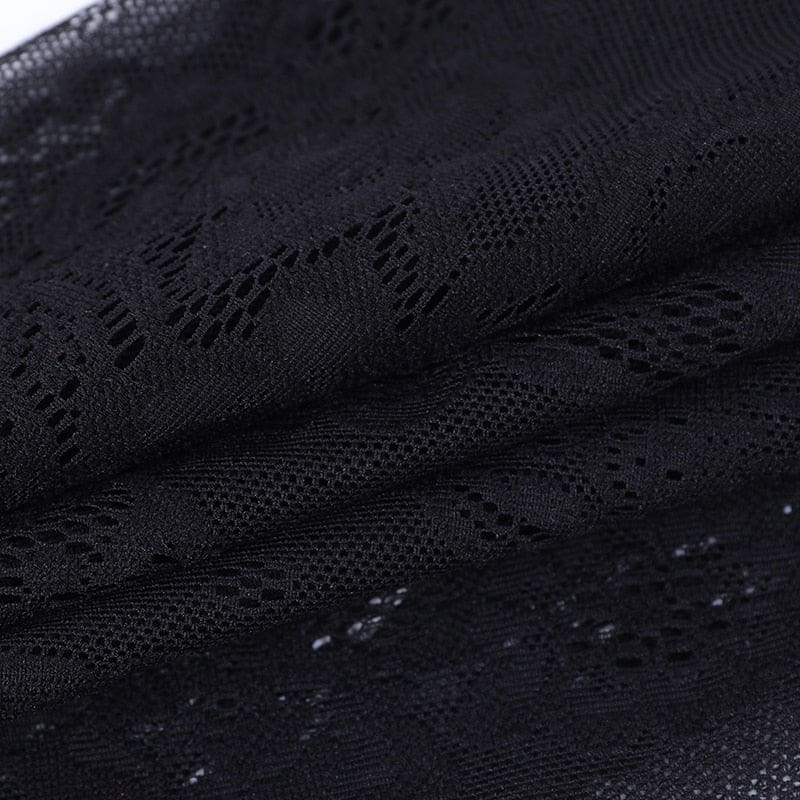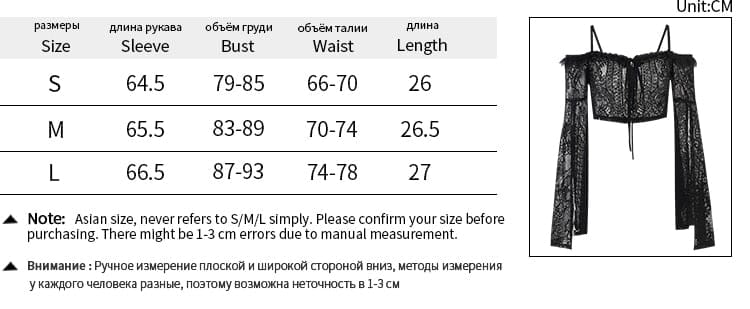 Fairy Grunge Overlay
This item is in stock now and ready to ship worldwide.
Scroll down for product details & size specifications.
This lacey black batwing overlay shirt is ideal to wear over your favorite black bra or under your favorite goth corset.
The elaborate black lace Wiccan top is held up by two spaghetti straps that let the batwing sleeves flow down your arms.
Just above the elbows, the sleeves open up for a floaty look, and there are slits that let your arms move as you conduct your daily rituals.
Black frills and ribbons around the neckline let you create different looks for daytime Wiccan meetups and nighttime metal shows.
Finish the look with this black claw bra to wear underneath.
| Size | Sleeve Length | Bust | Waist | Length |
| --- | --- | --- | --- | --- |
| S | 64.5cm | 79-85cm | 66-70cm | 26cm |
| M | 65.5cm | 83-89cm | 70-74cm | 26.5cm |
| L | 66.5cm | 87-93cm | 74-78cm | 27cm |