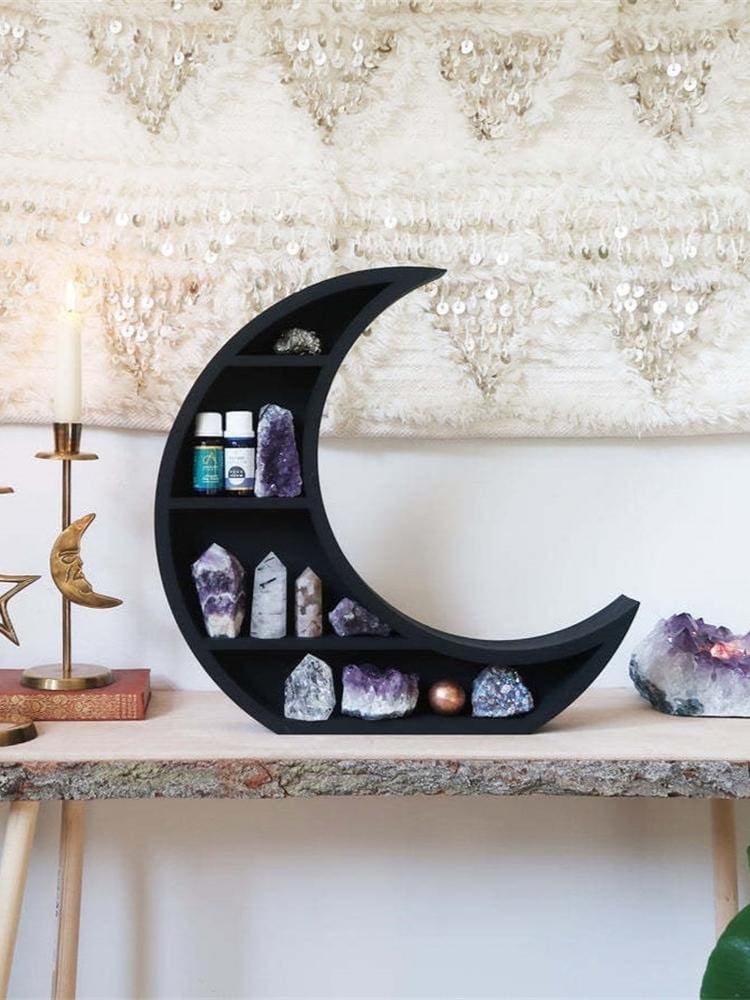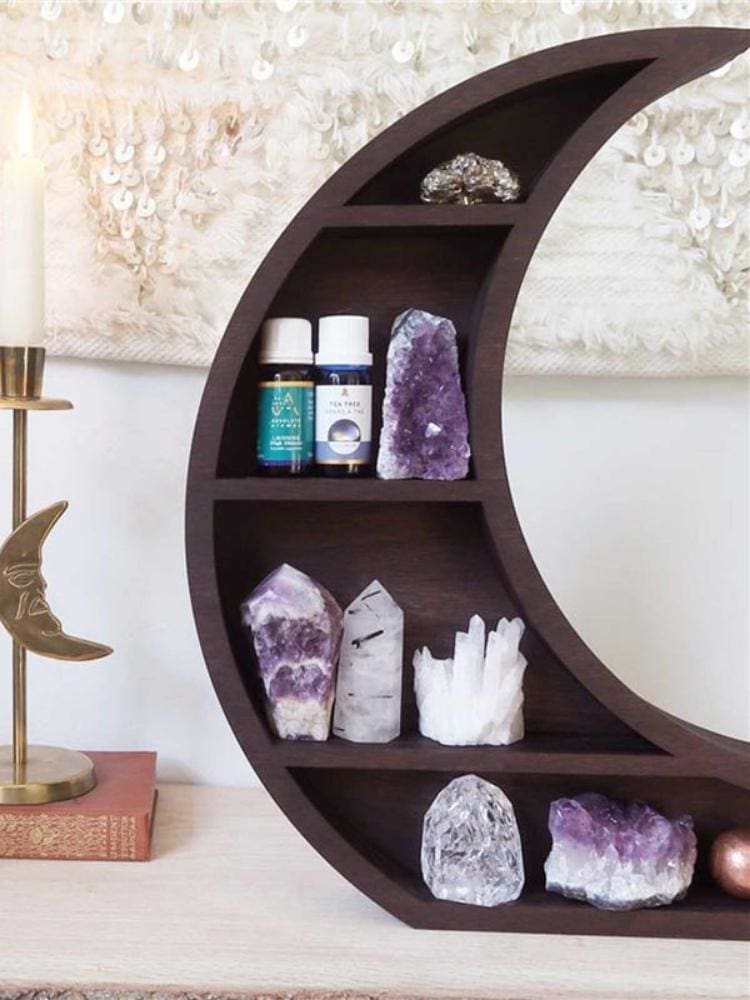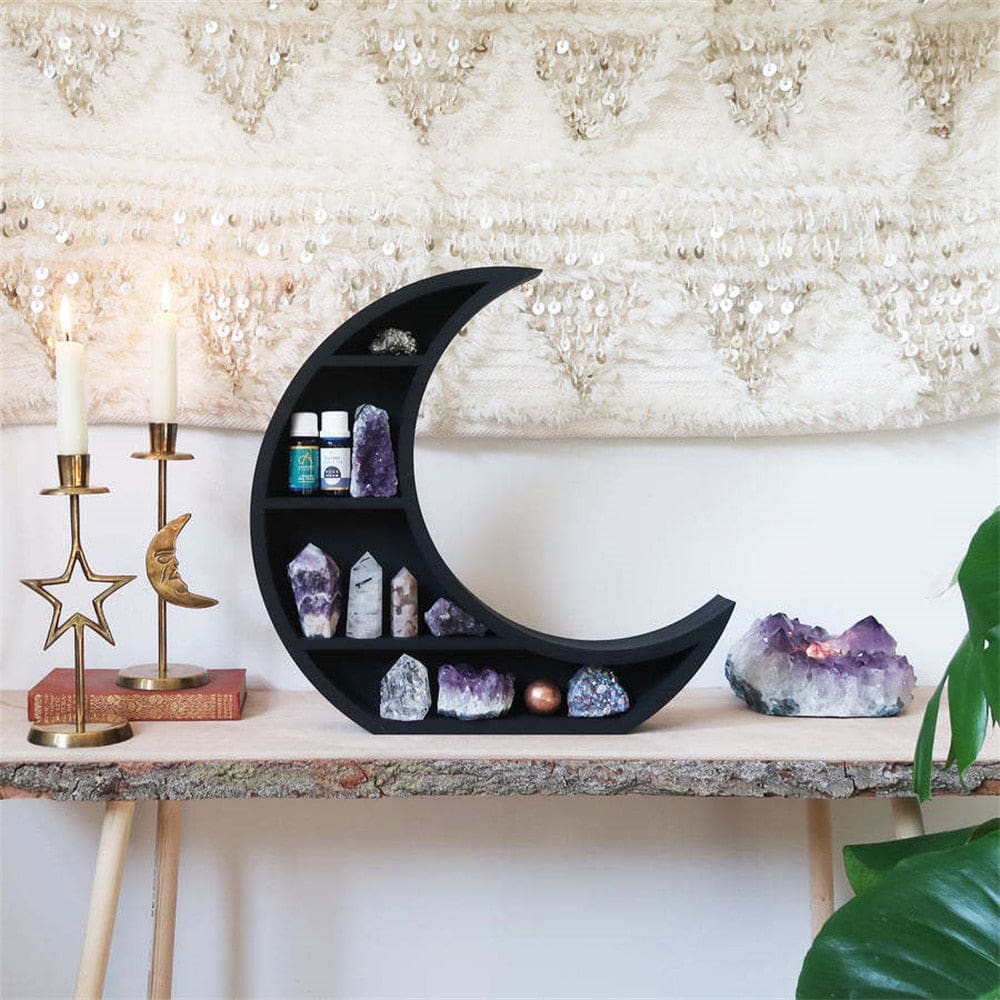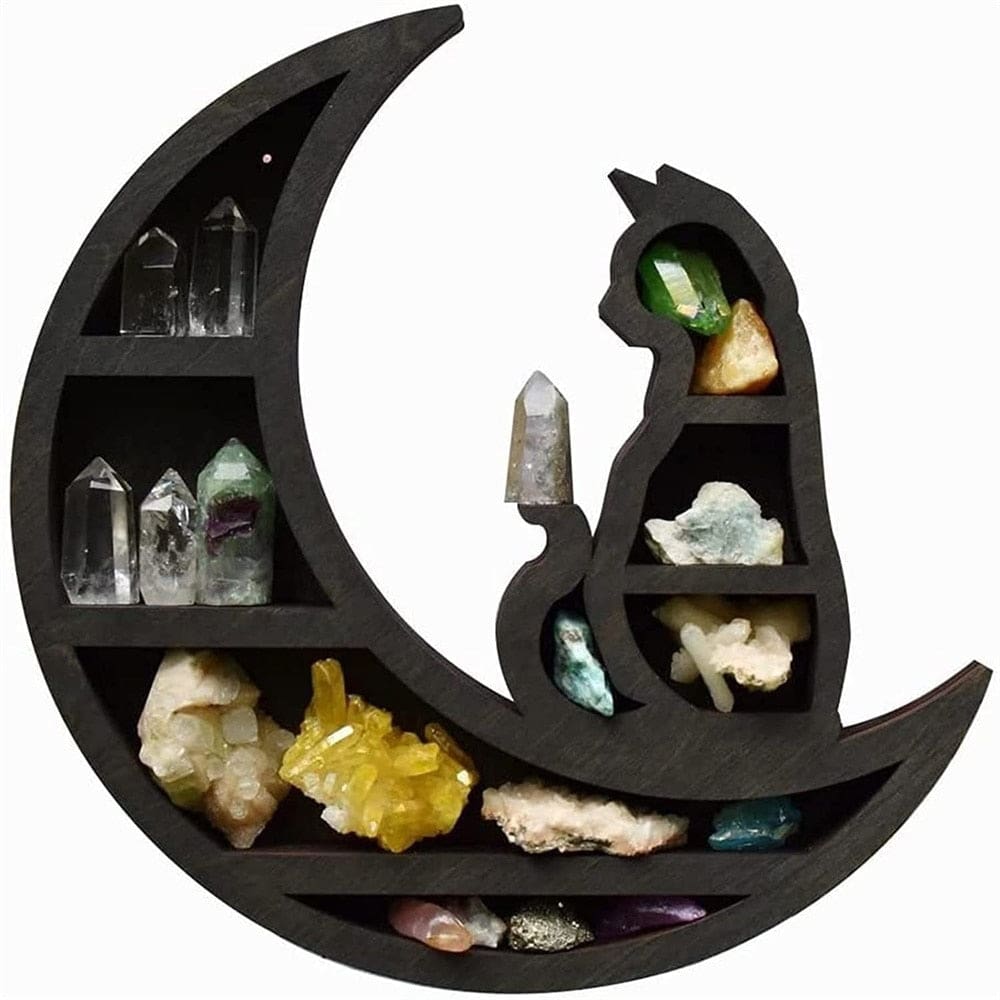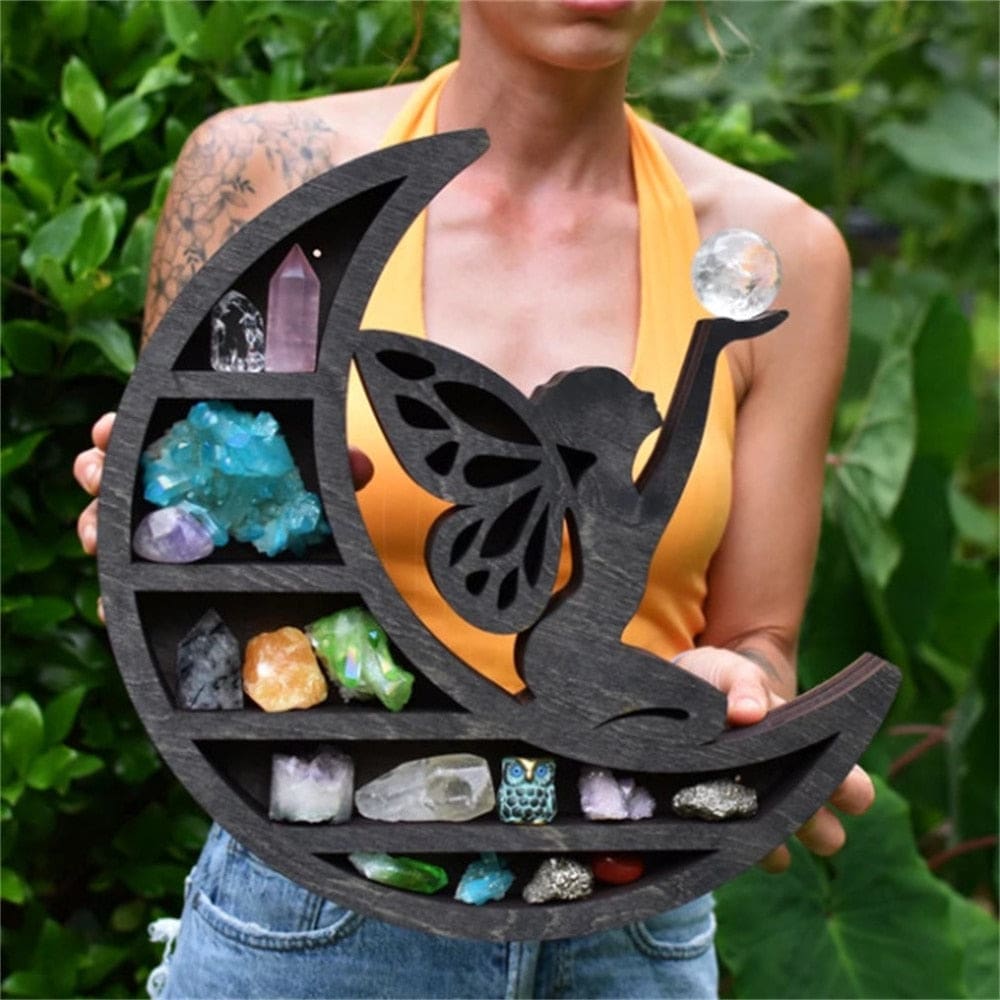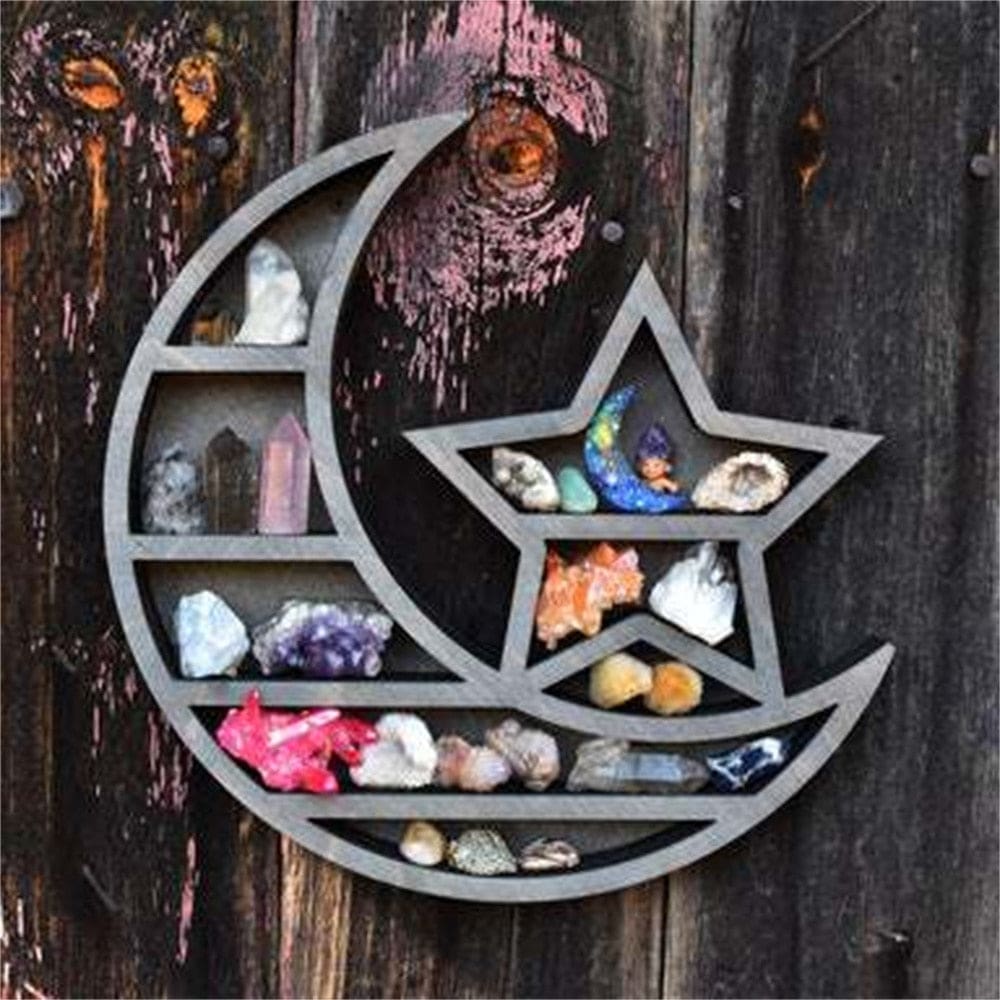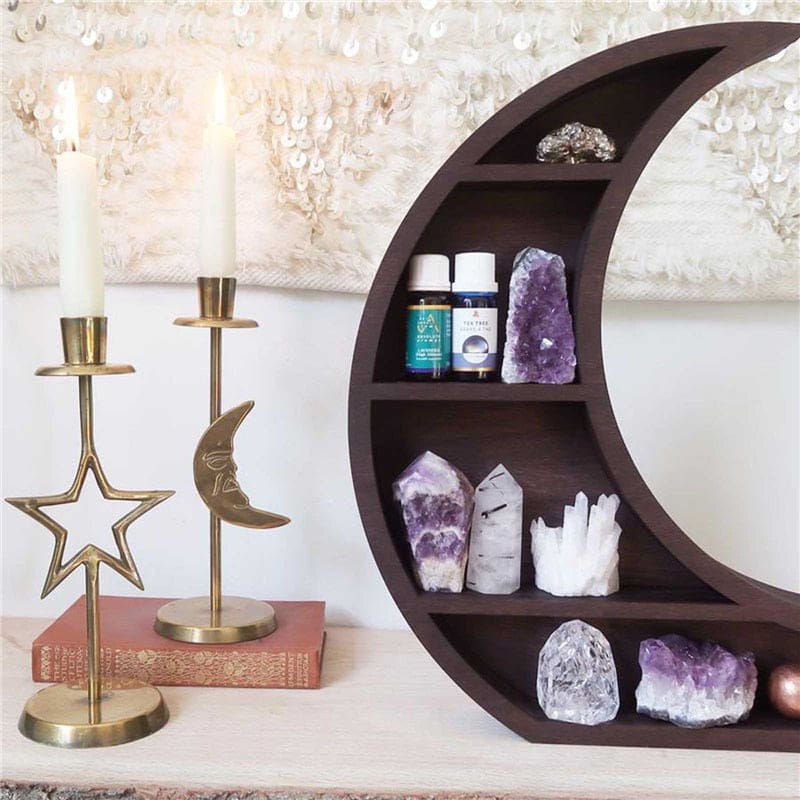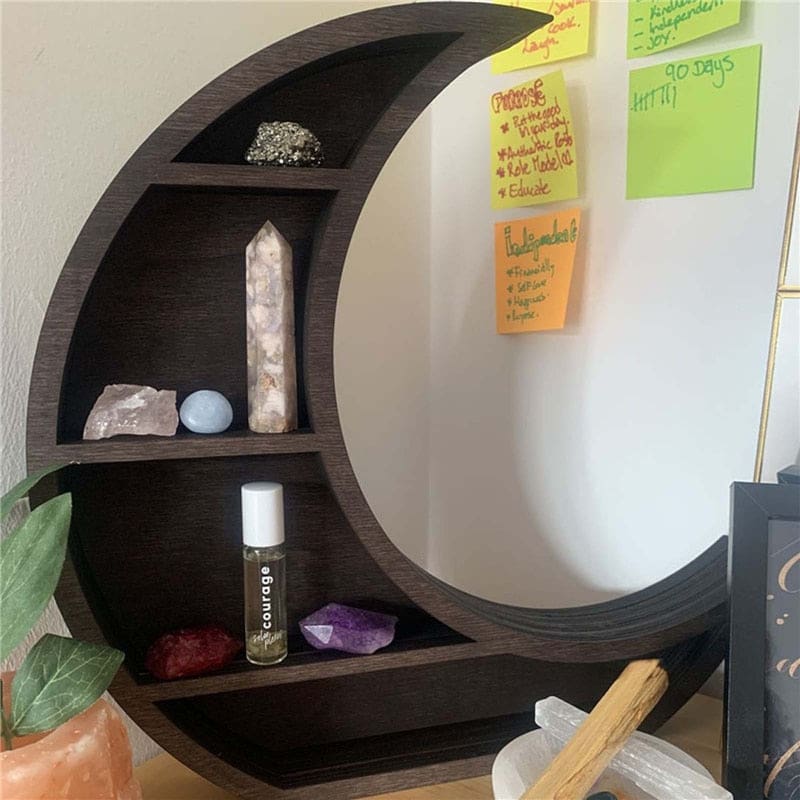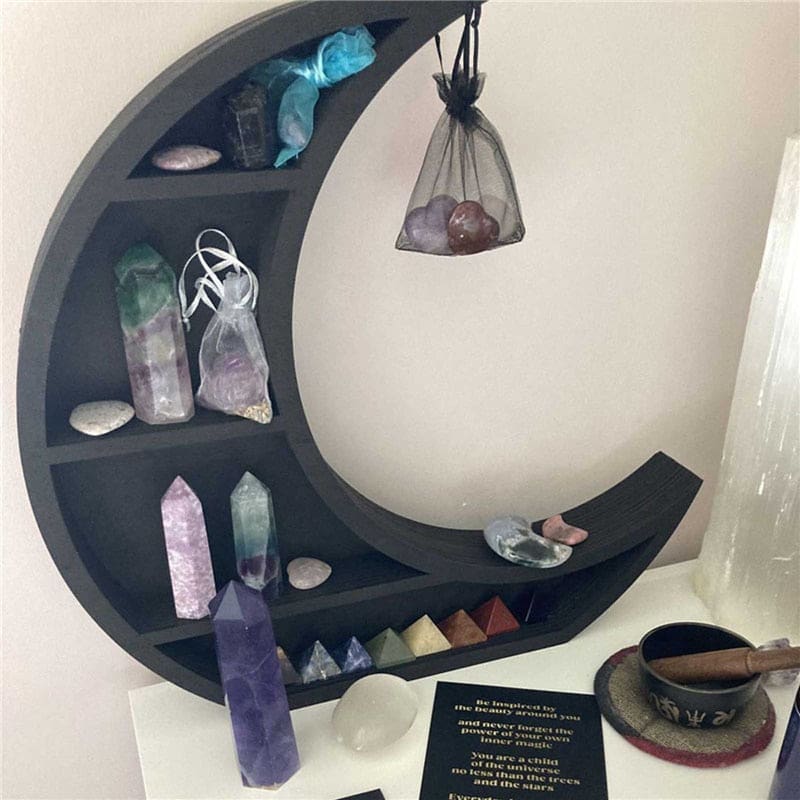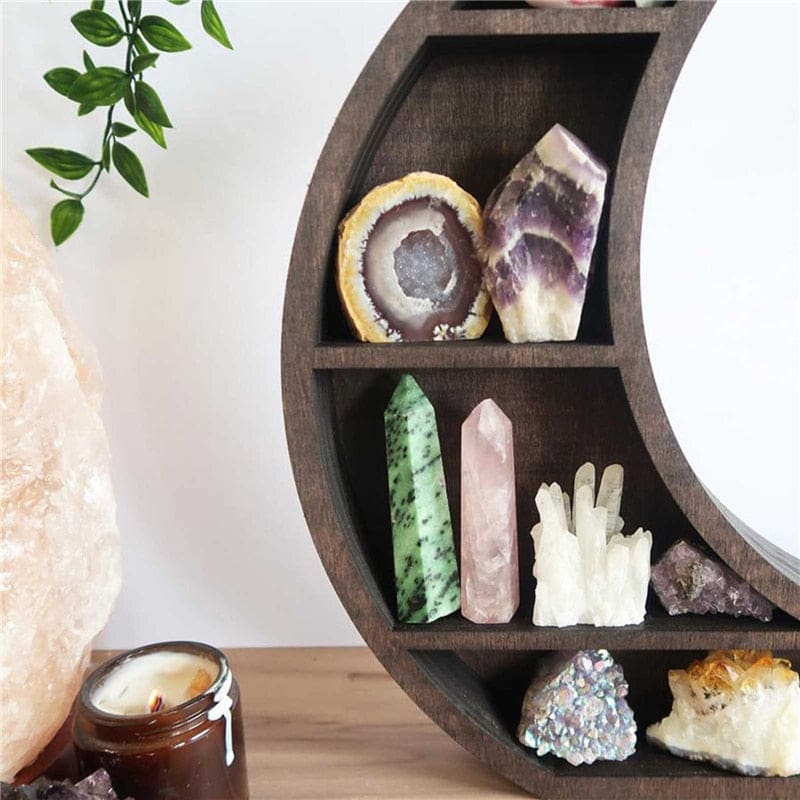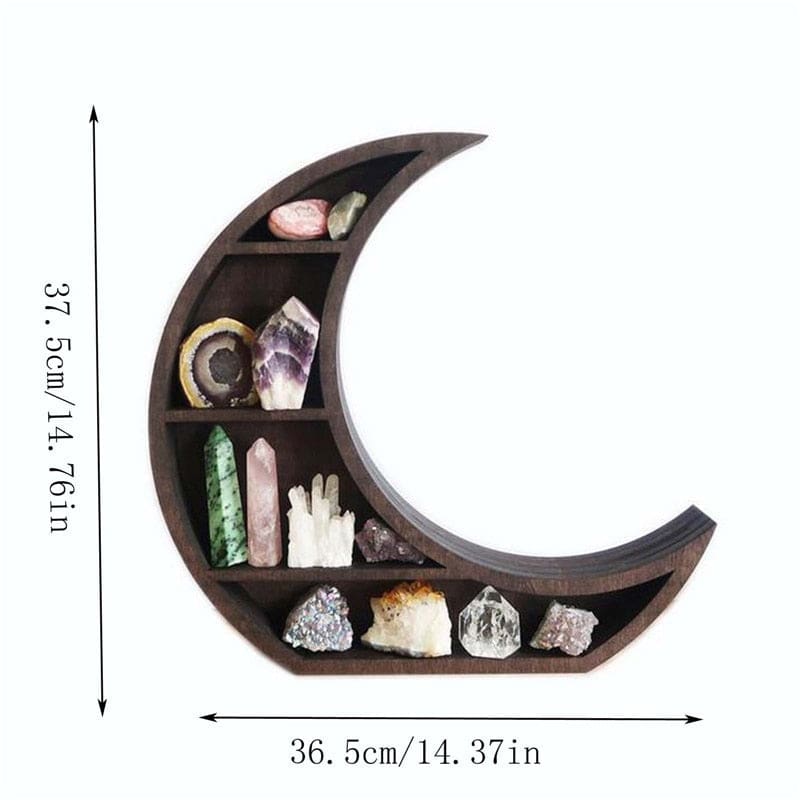 Fairy Moon Crystal Storage Unit
This item is in stock now and ready to ship worldwide.
Scroll down for product details & size specifications.
Once your start collecting crystals, it can be hard to stop. Keep them organized with this stunning crescent moon storage unit.
Made from high-quality wood, this can be wall mounted or sit on a desk or other surface. It has various shelves to hold different crystals of various sizes.
Choose from a basic crescent moon design or one with the addition of a cat, fairy, or star.
Keep your crystals somewhere safe where you can ensure that they are only absorbing positive energy.
Conser an Orgone Pyramid to add to your new colletor's shelf.