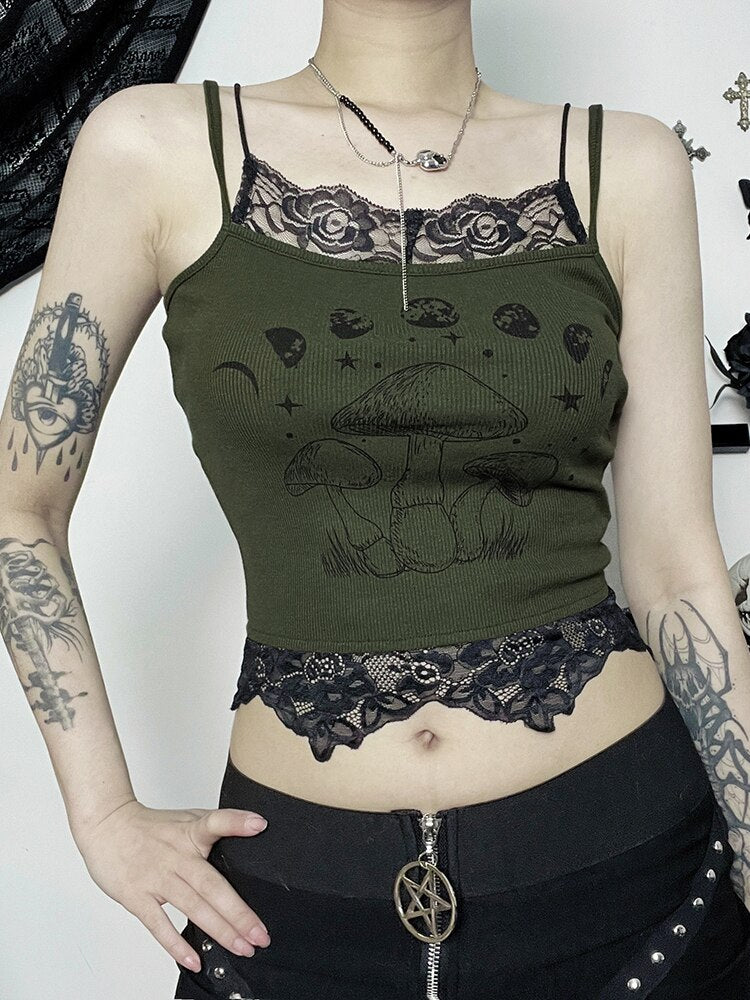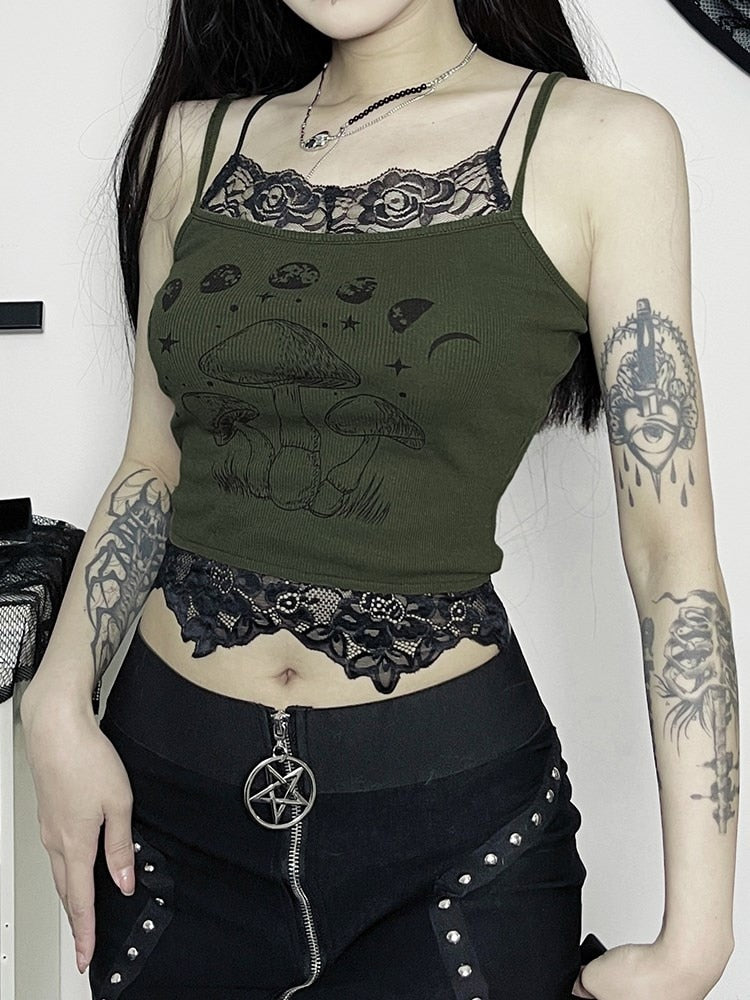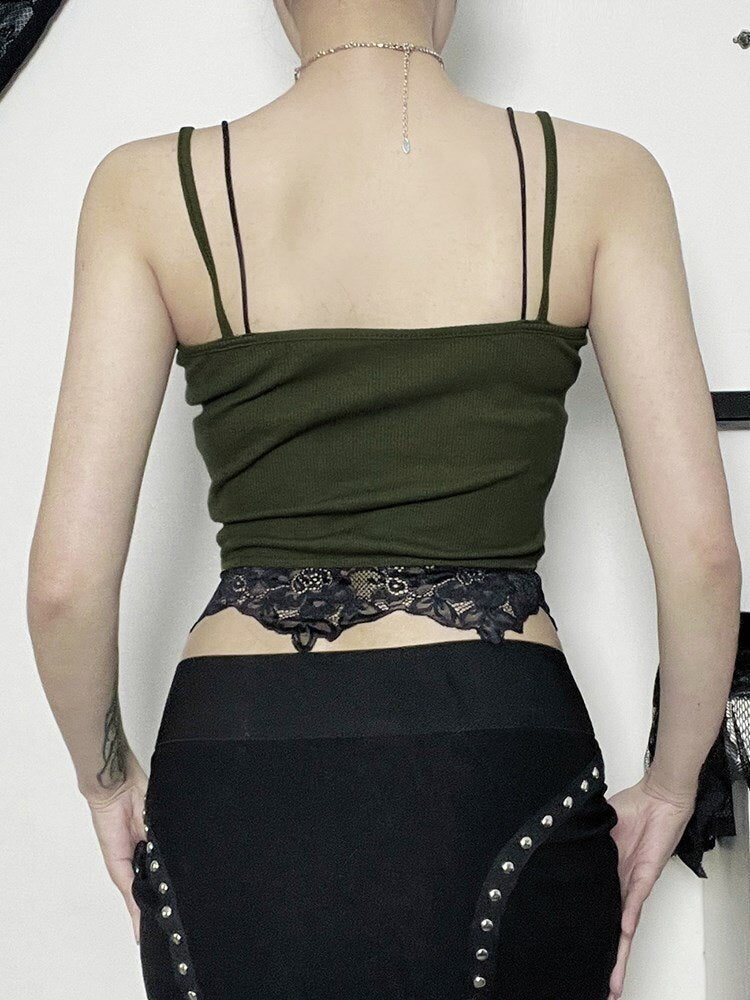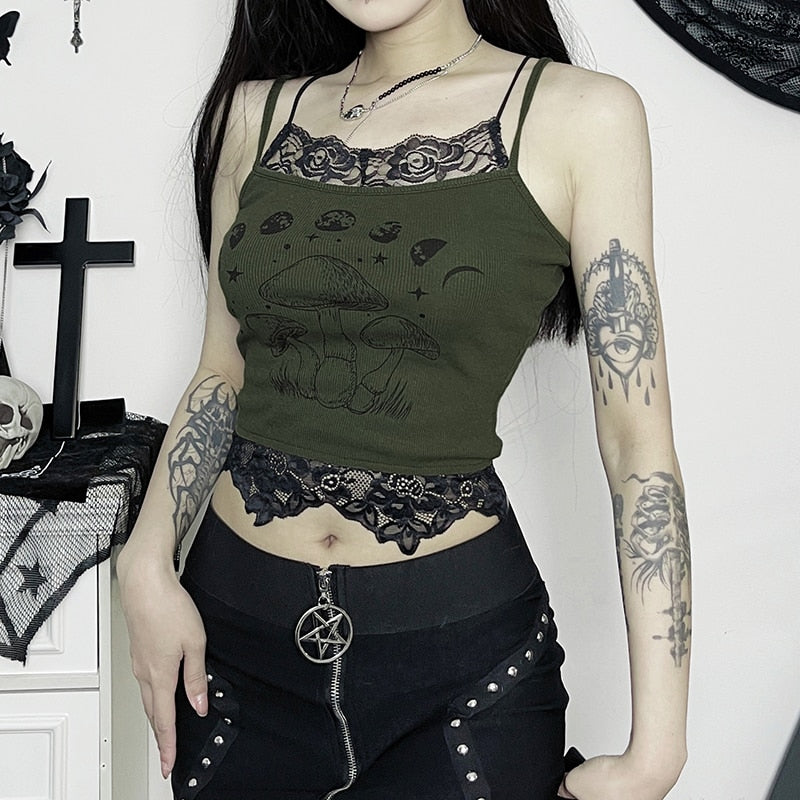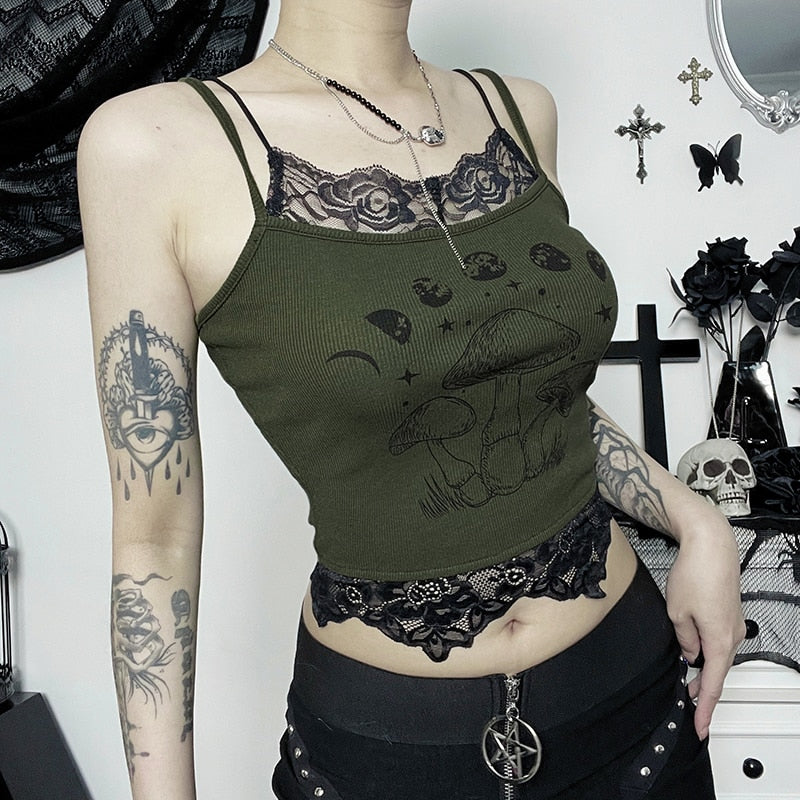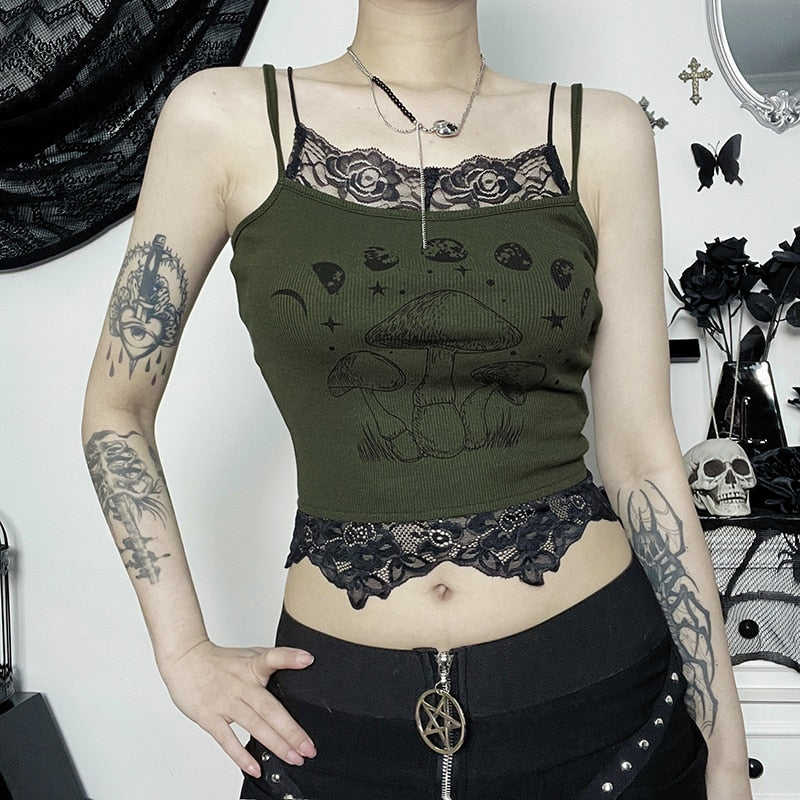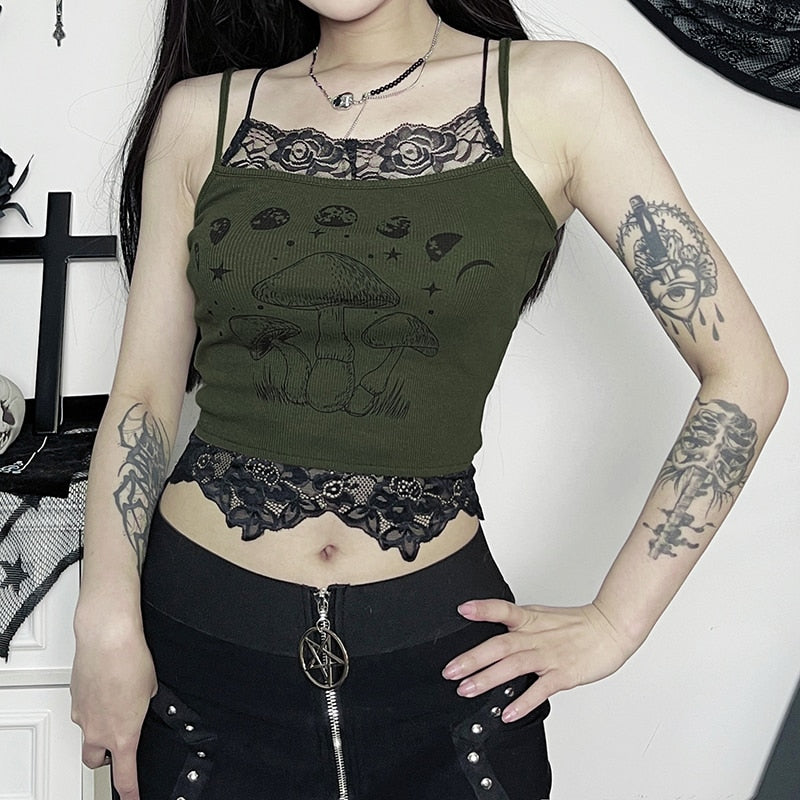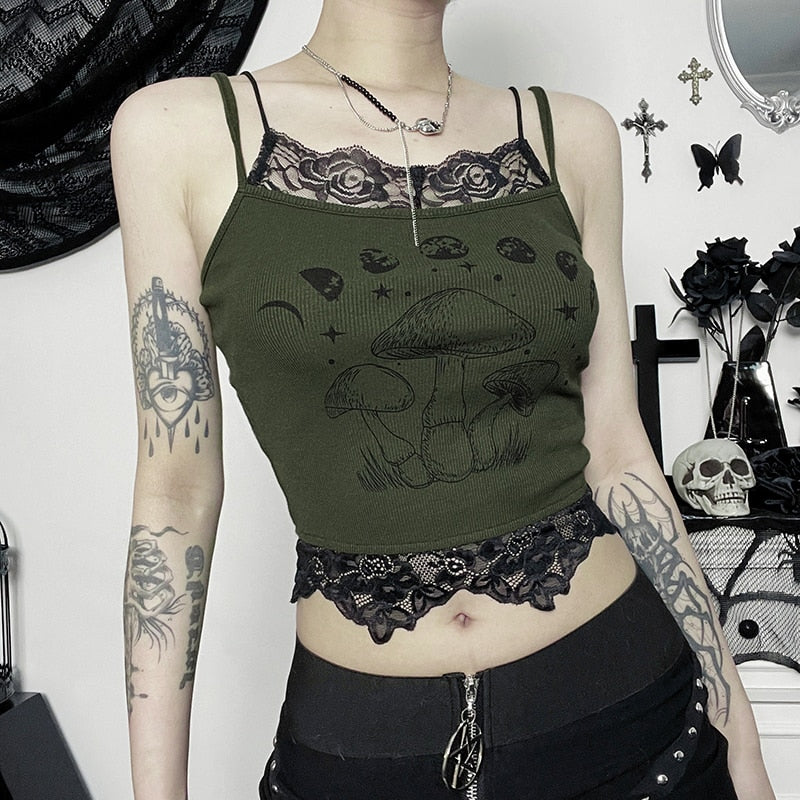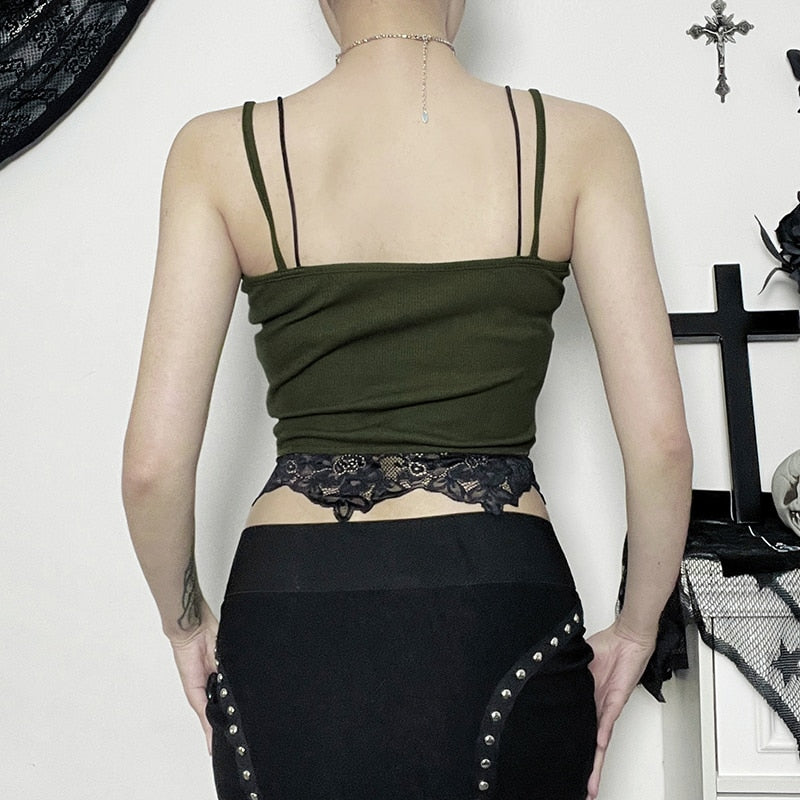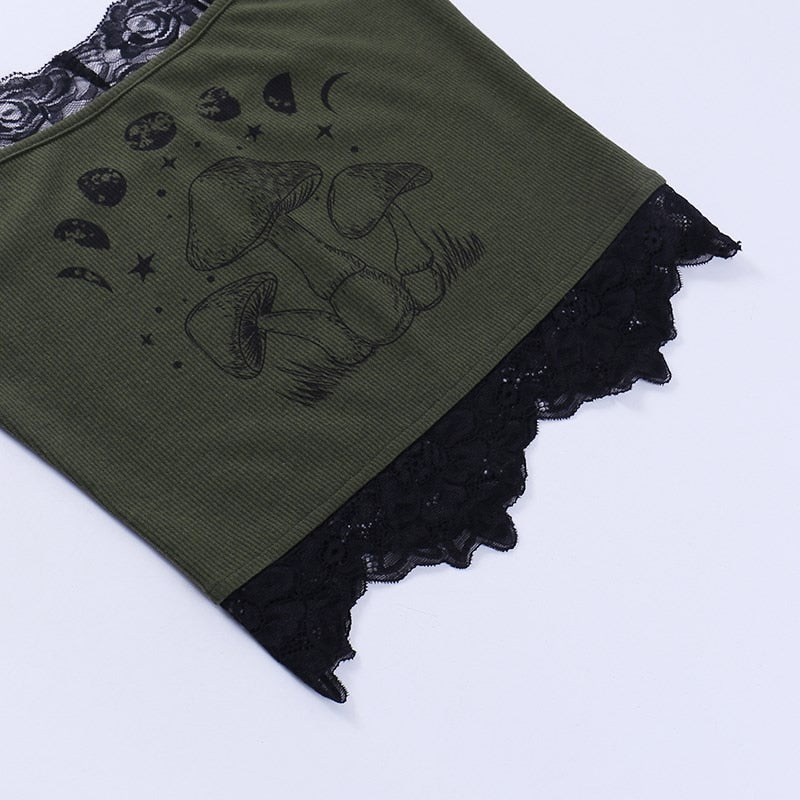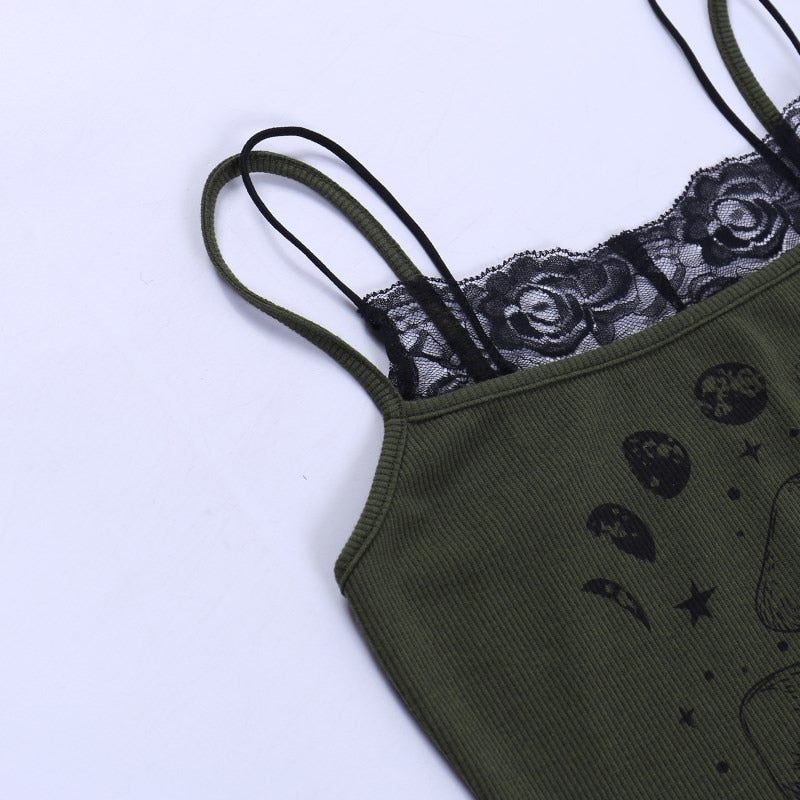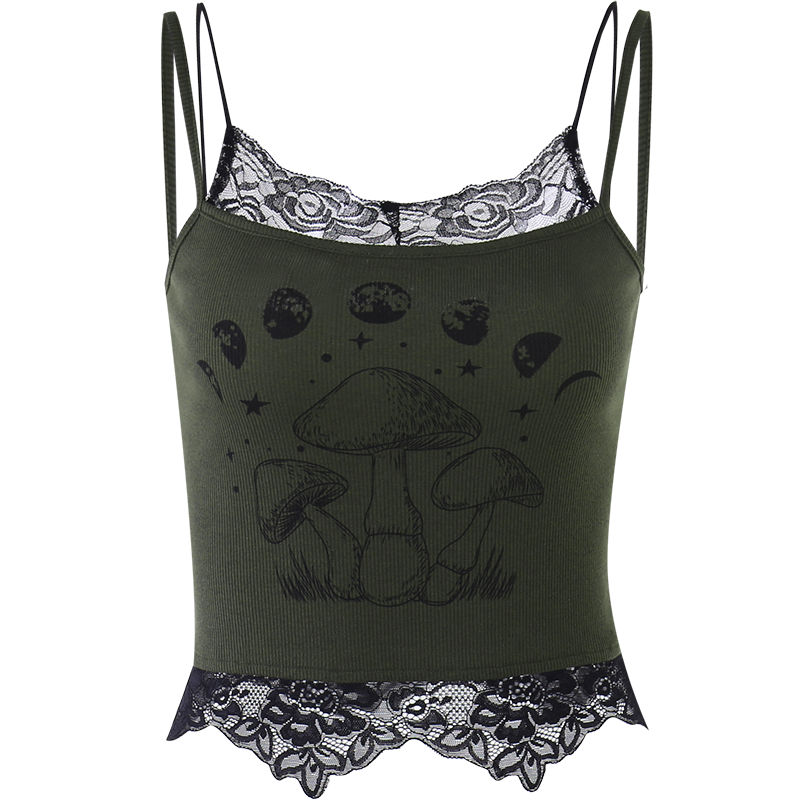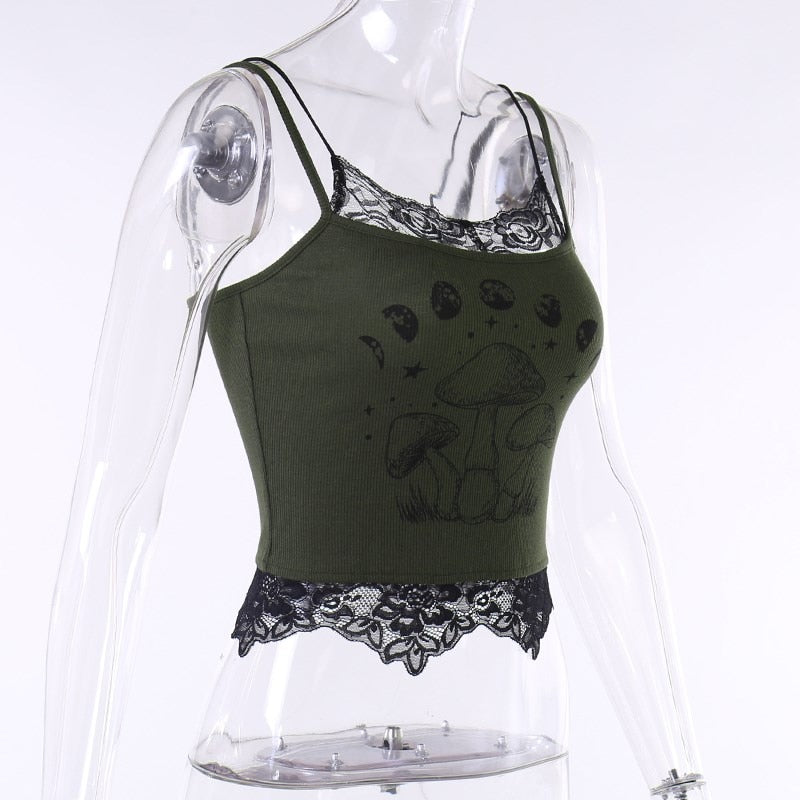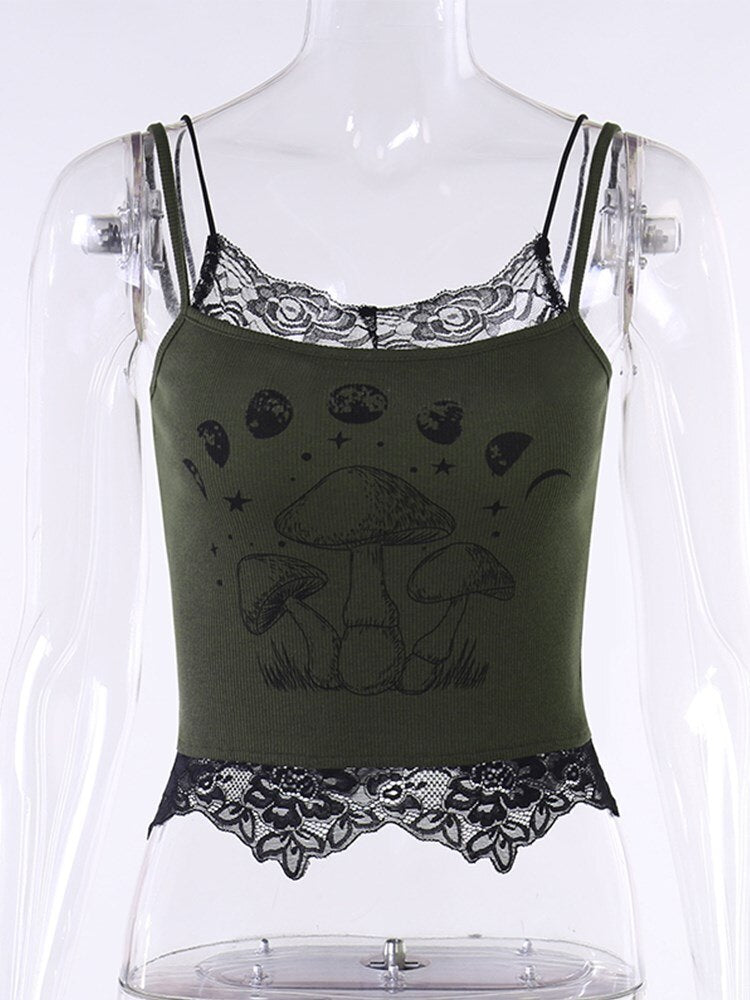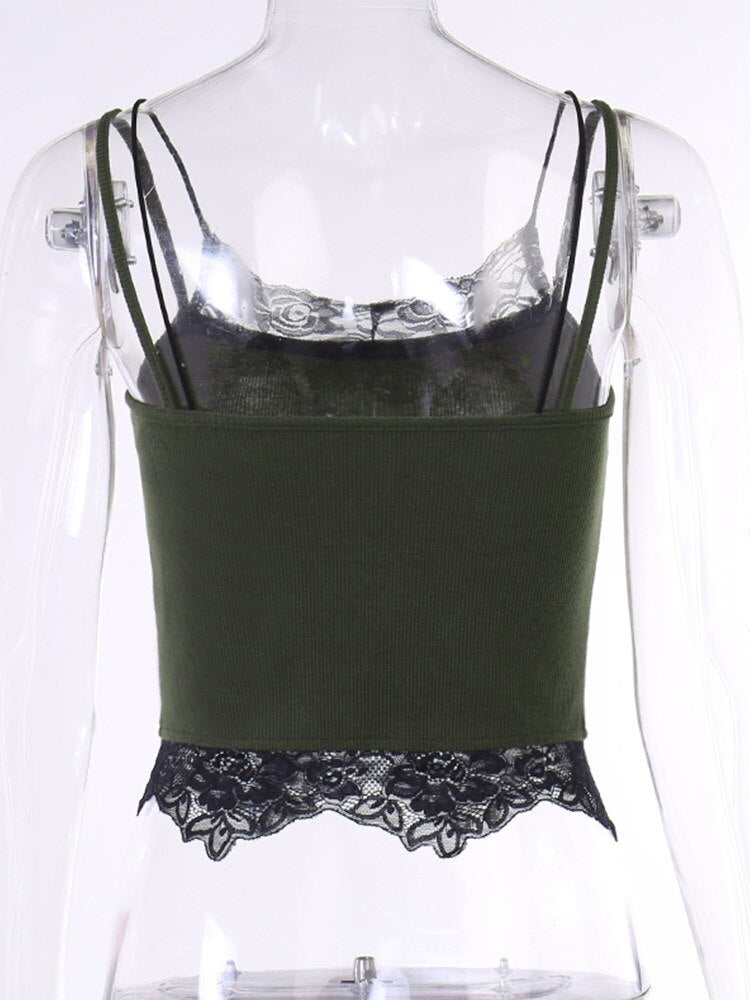 Moon Phase Mushroom Tank
This item is in stock now and ready to ship worldwide.
Scroll down for product details & size specifications.
Introducing the captivating "Moon Phase Mushroom Tank" - an extraordinary garment that blends mystical elements with dark aesthetics, embodying the essence of gothic, edgy, and alternative fashion. Feast your eyes on the enchanting details of this high-quality army green tank top, adorned with bewitching black lace trim and captivating prints. Here are the mesmerizing features:
Expertly crafted with meticulous precision, guaranteeing exceptional quality and longevity.
Army green fabric evoking an earthy ambiance, while the black lace trim adds an alluring touch of darkness.
Intricate black prints featuring phases of the moon entwined with wild mushrooms, symbolizing the mysterious and untamed forces of nature.
Designed for those who embrace their individuality, seeking to channel their gothic, edgy, and alternative spirit.
Perfect for creating a mystical aura at gothic gatherings, alternative events, or as a statement piece in your daily ensembles.
Embrace the enchantment of the "Moon Phase Mushroom Tank" and immerse yourself in a world where darkness meets earthy allure. Let your style speak volumes as you explore the depths of the unknown. Are you ready to embrace the shadows and reveal your true alternative nature?