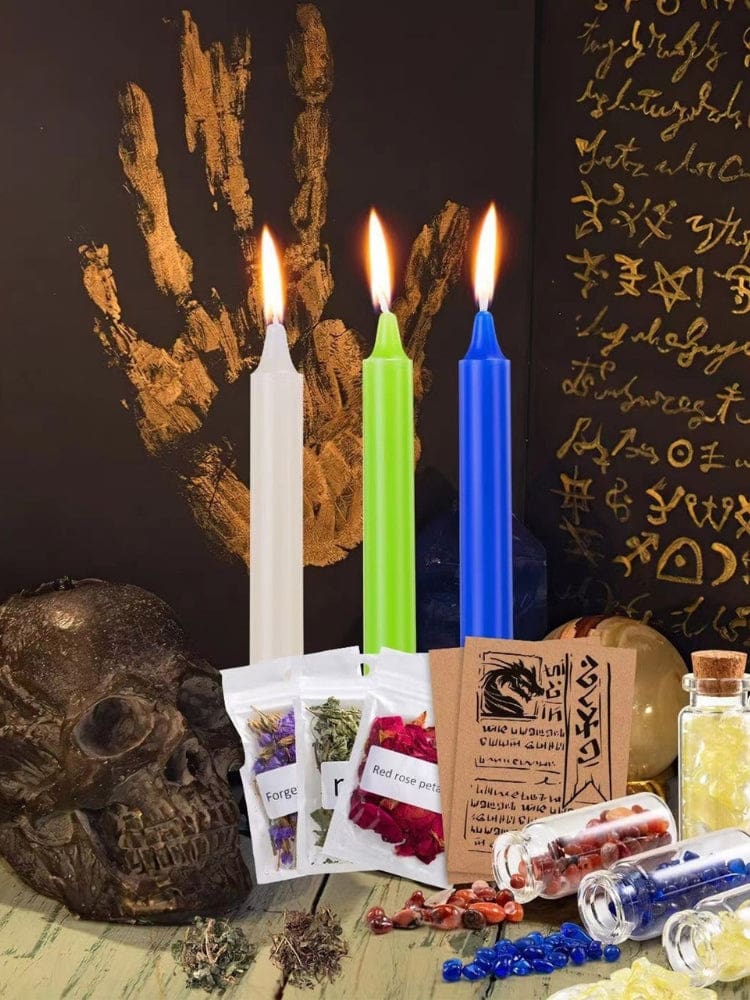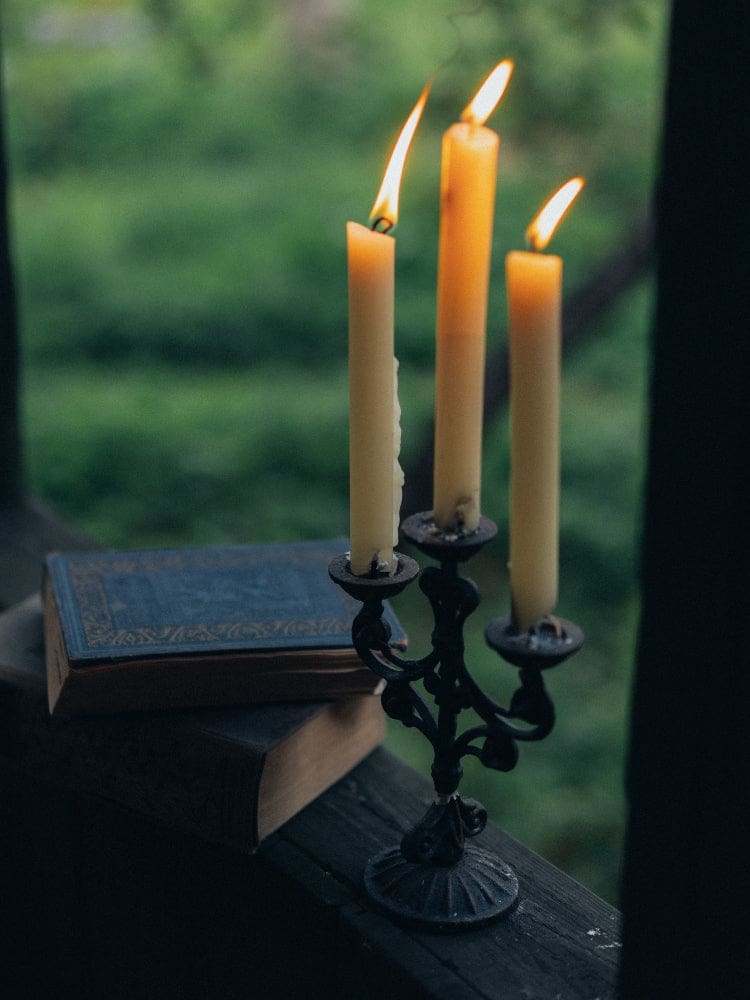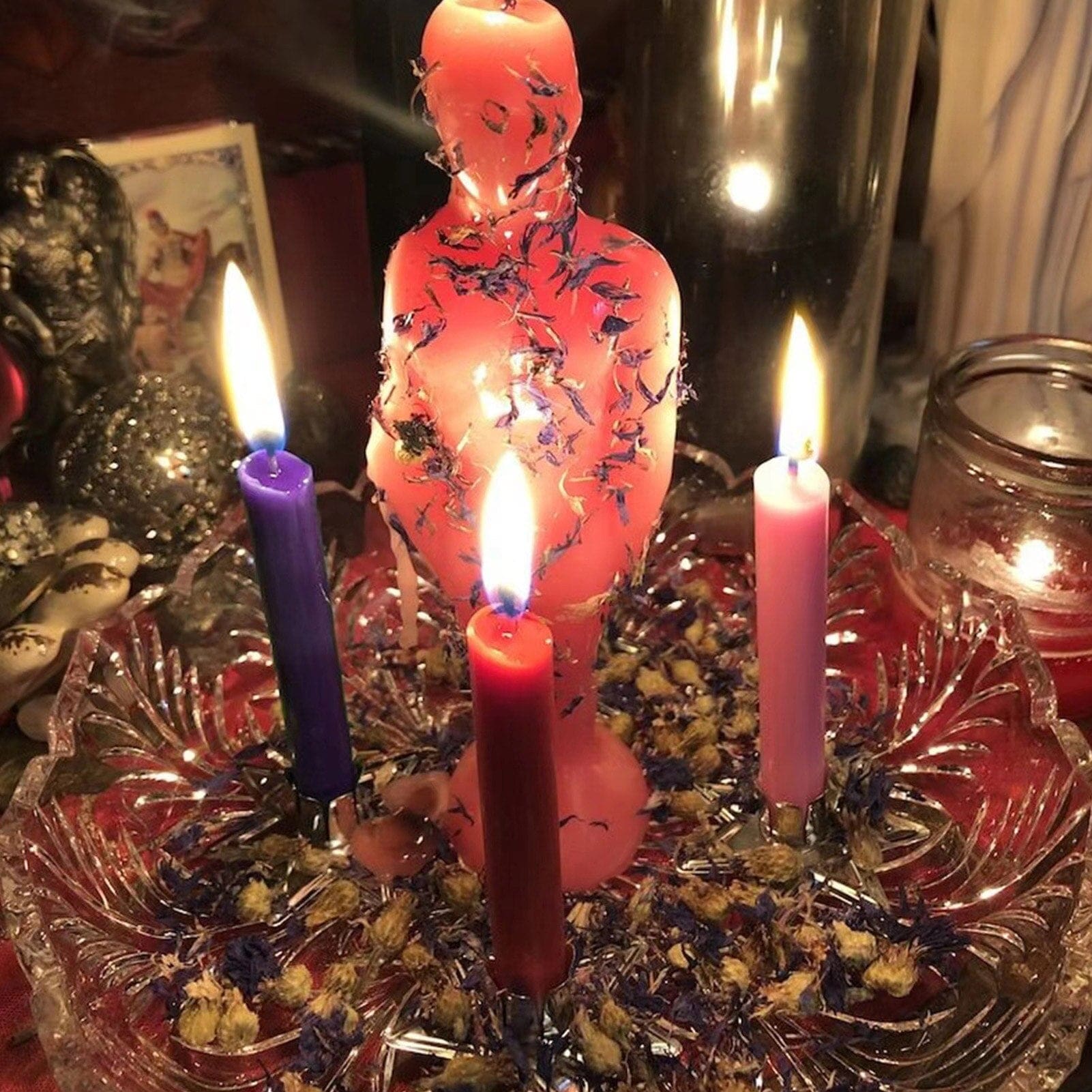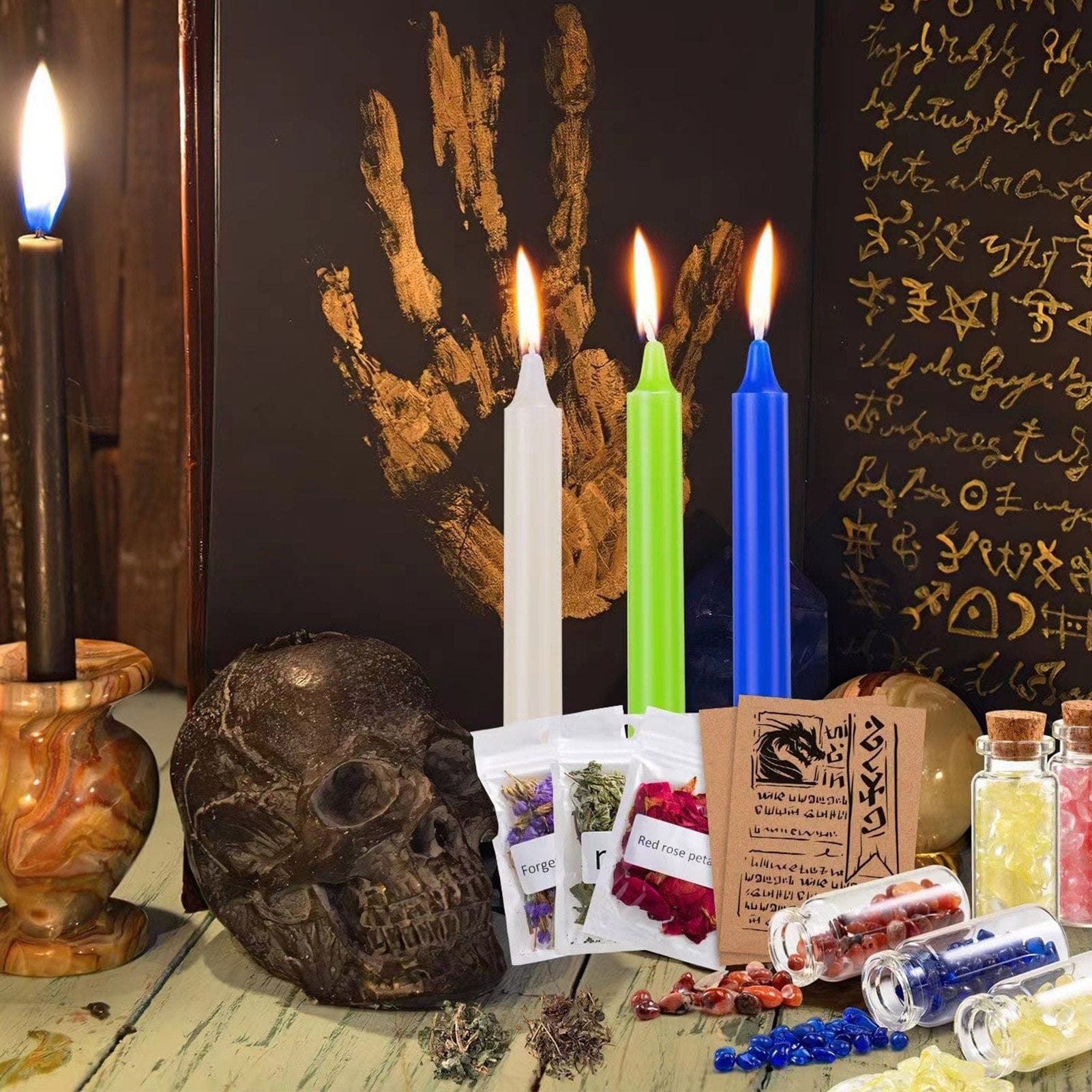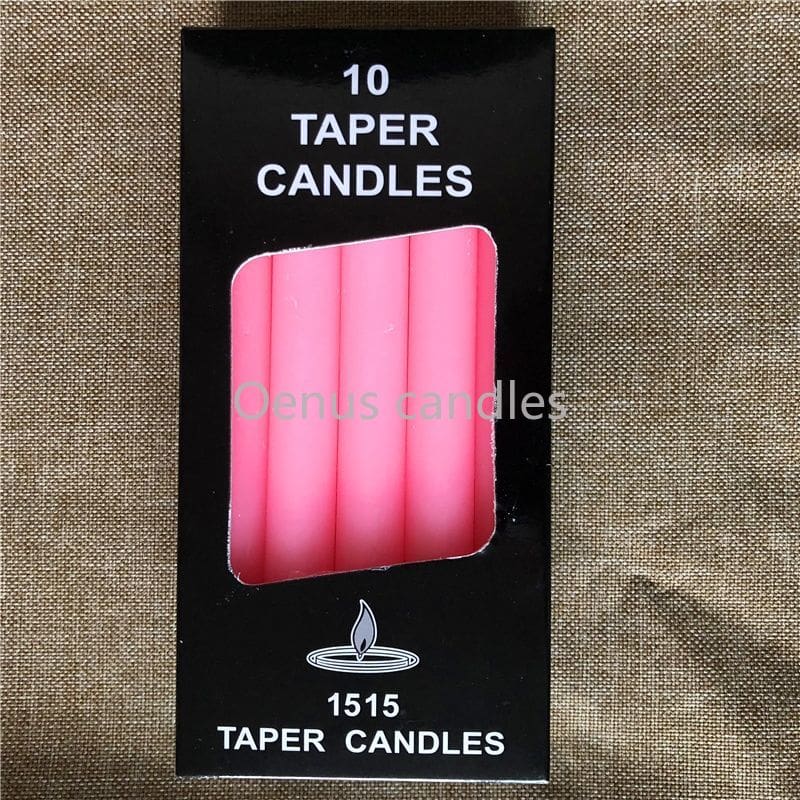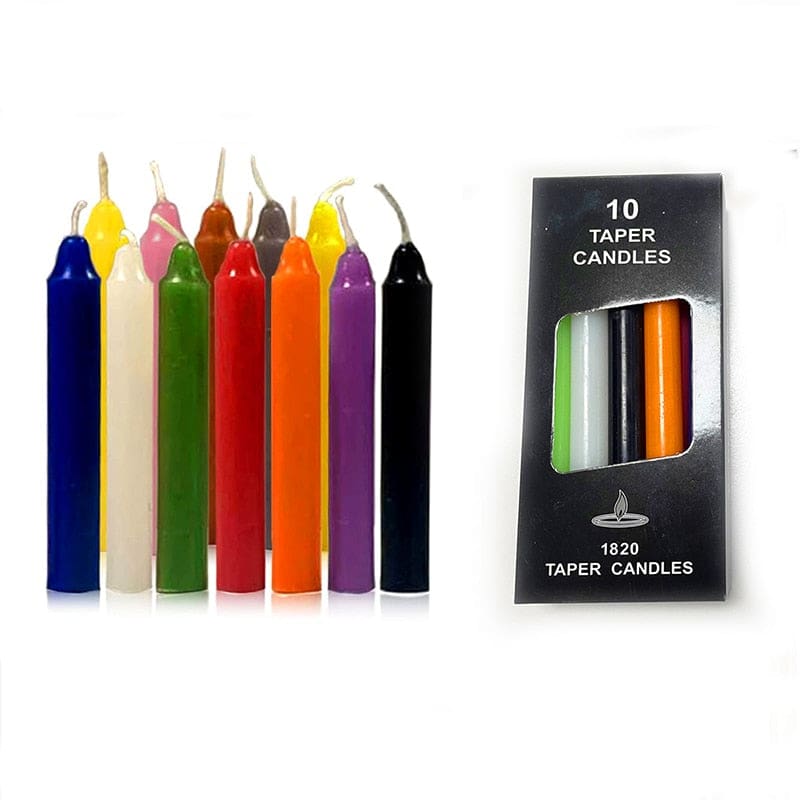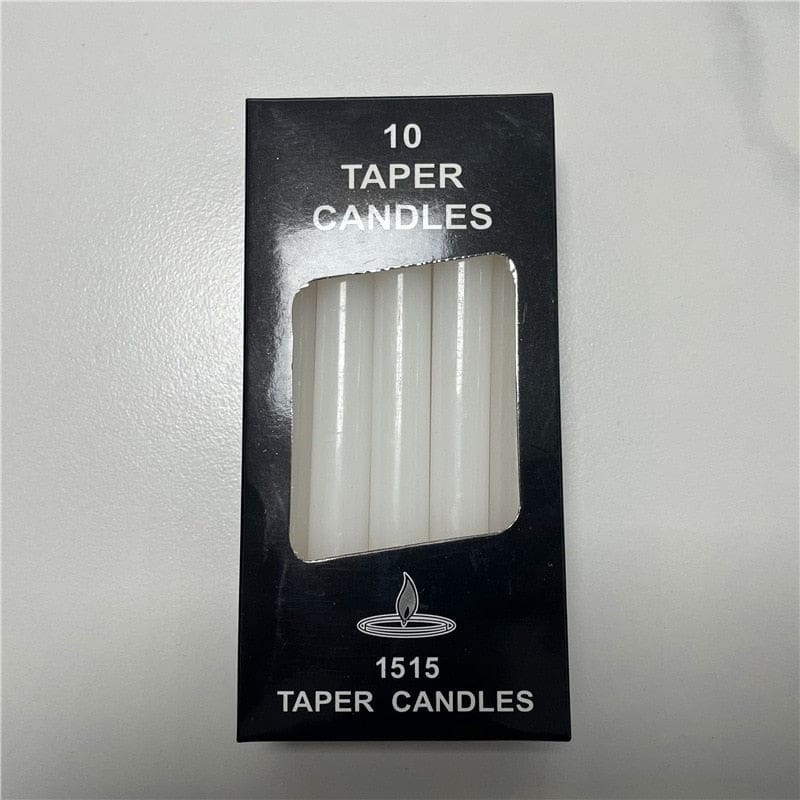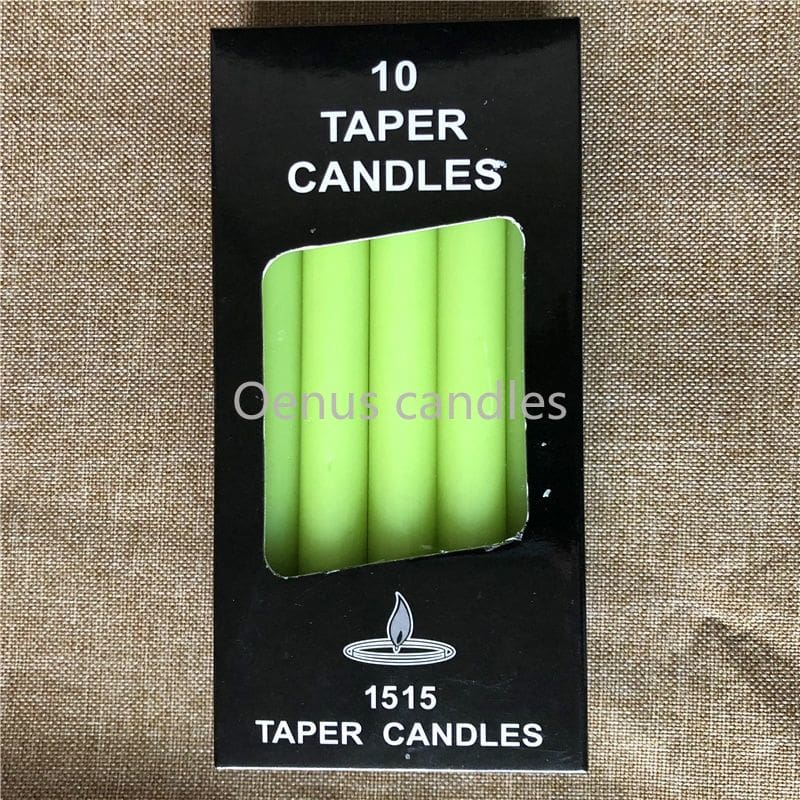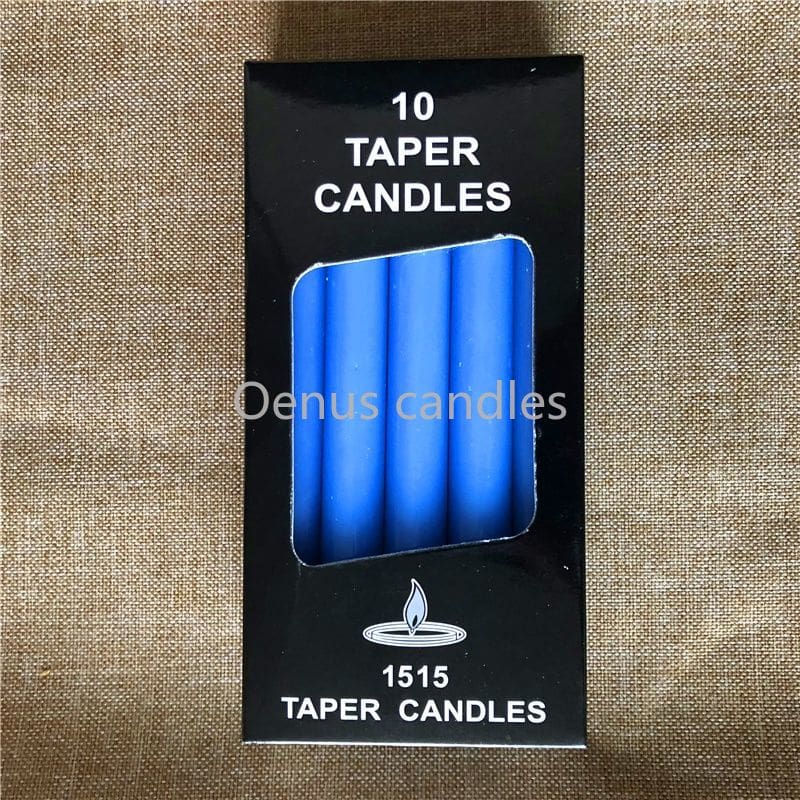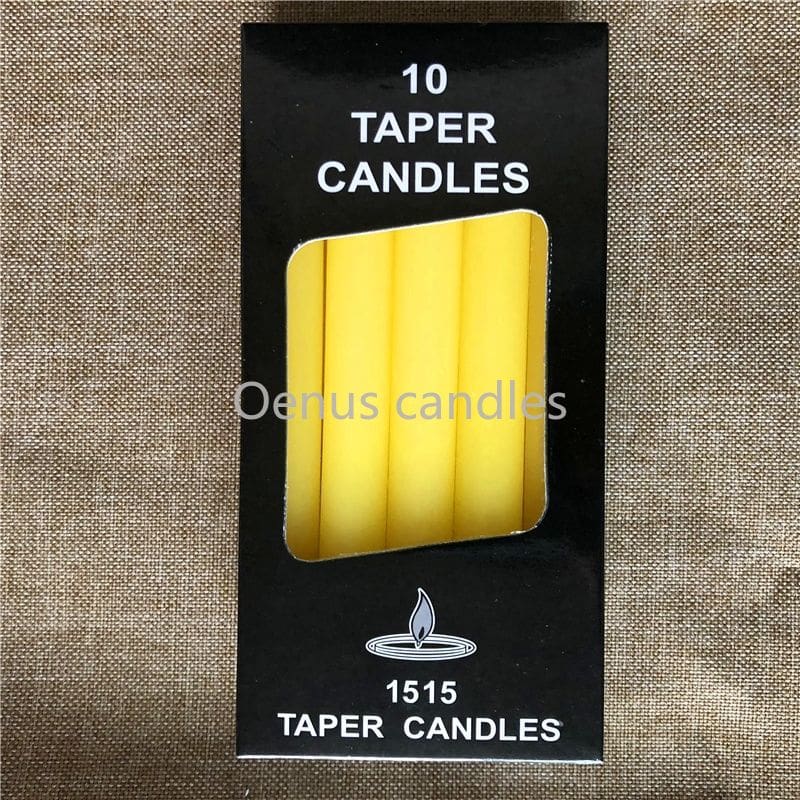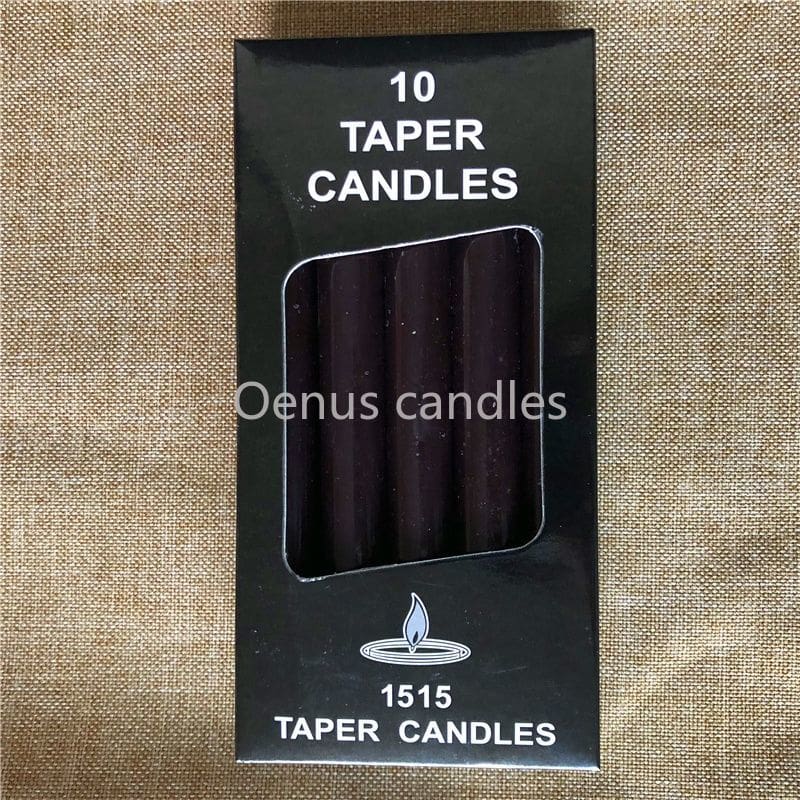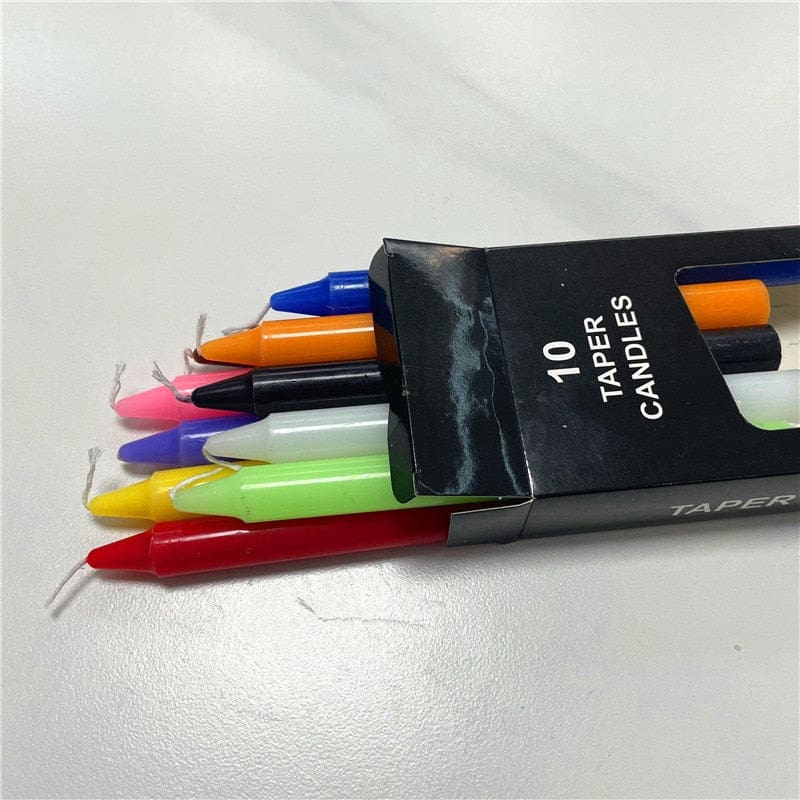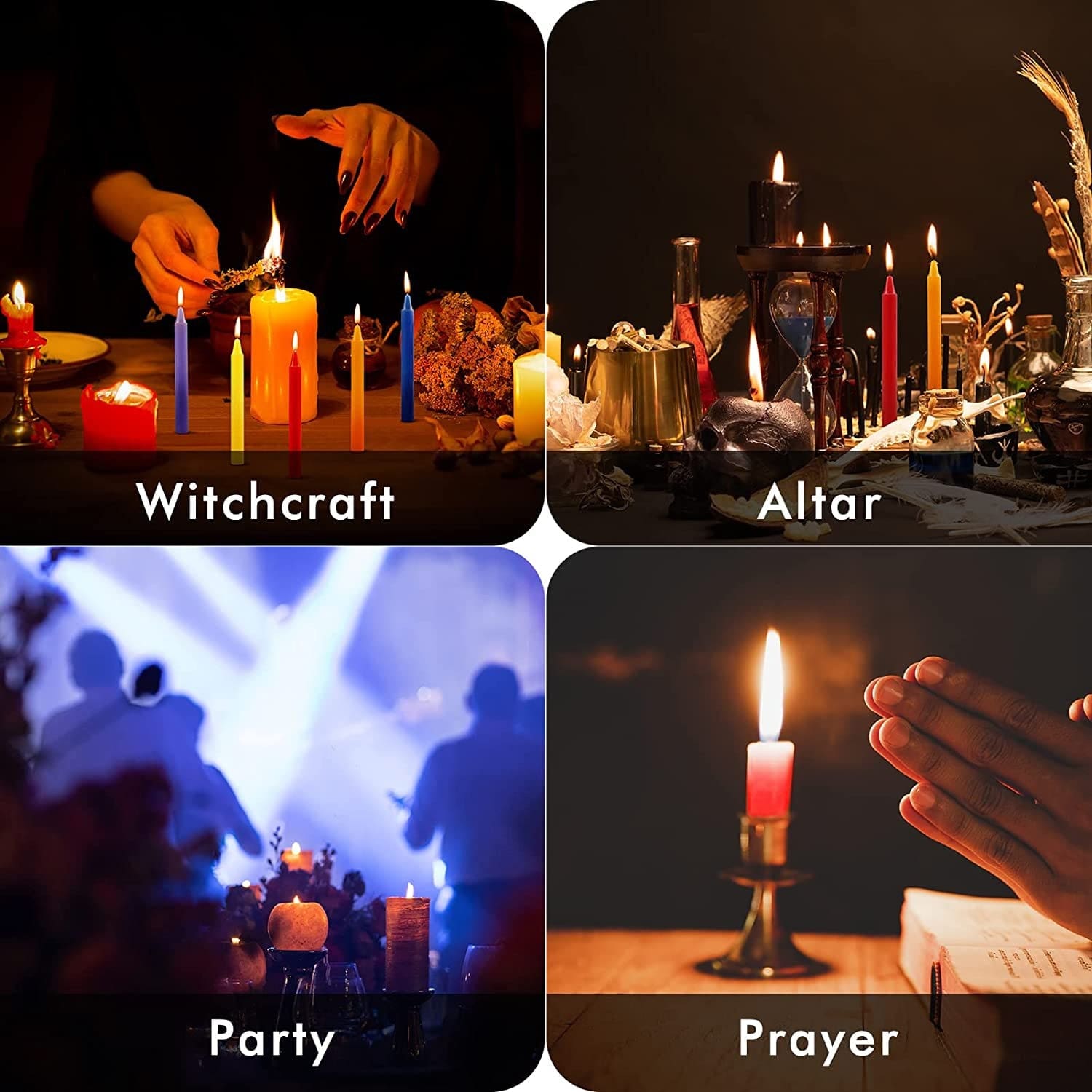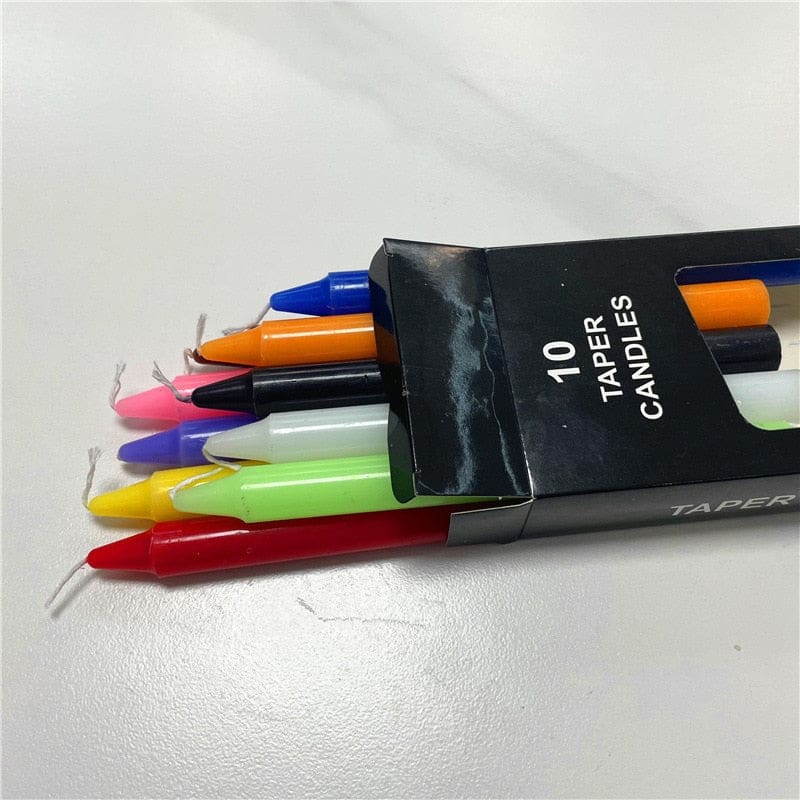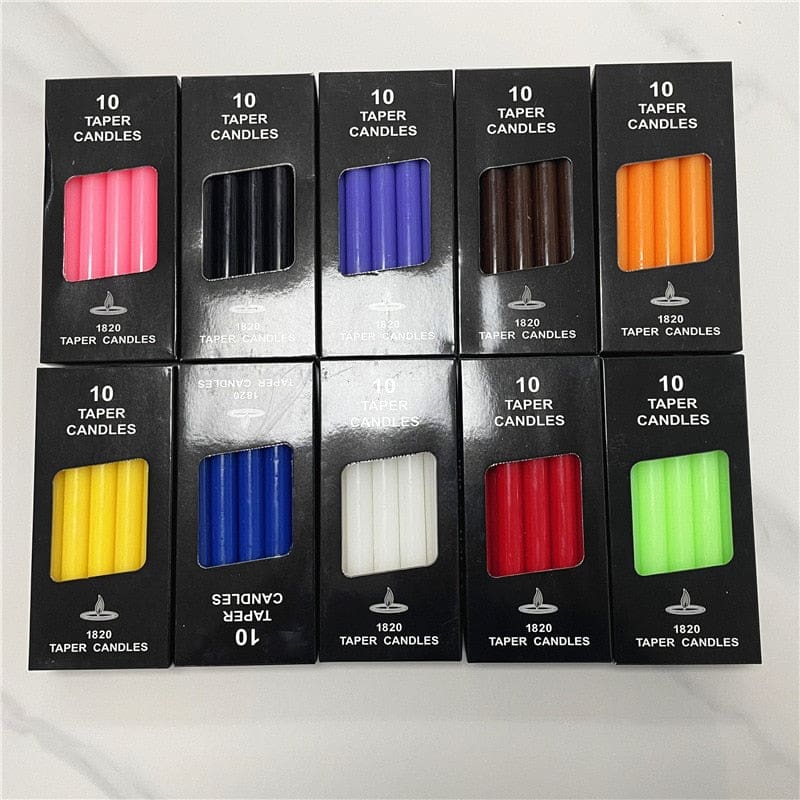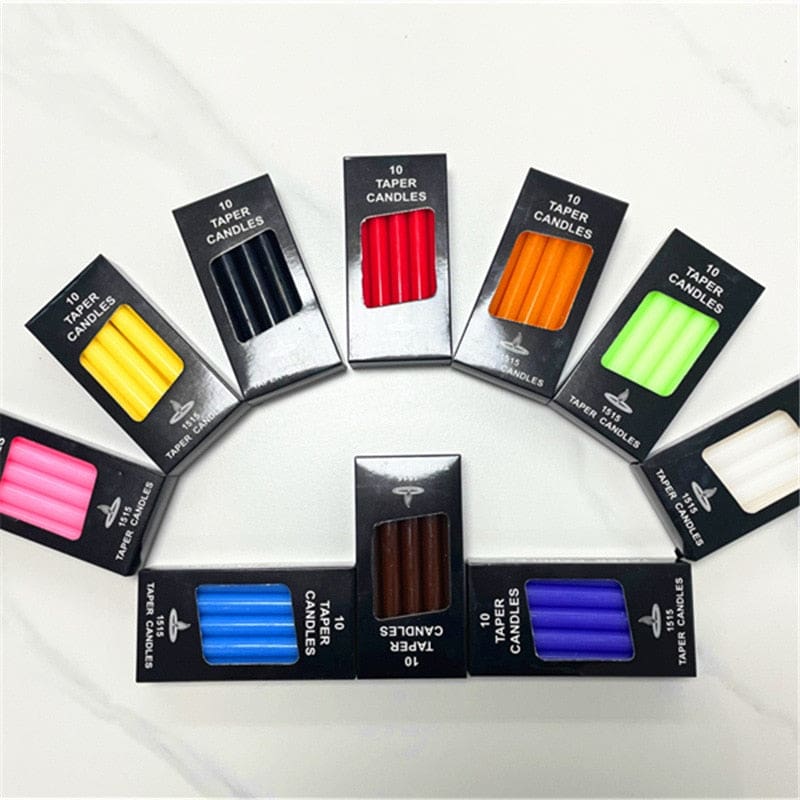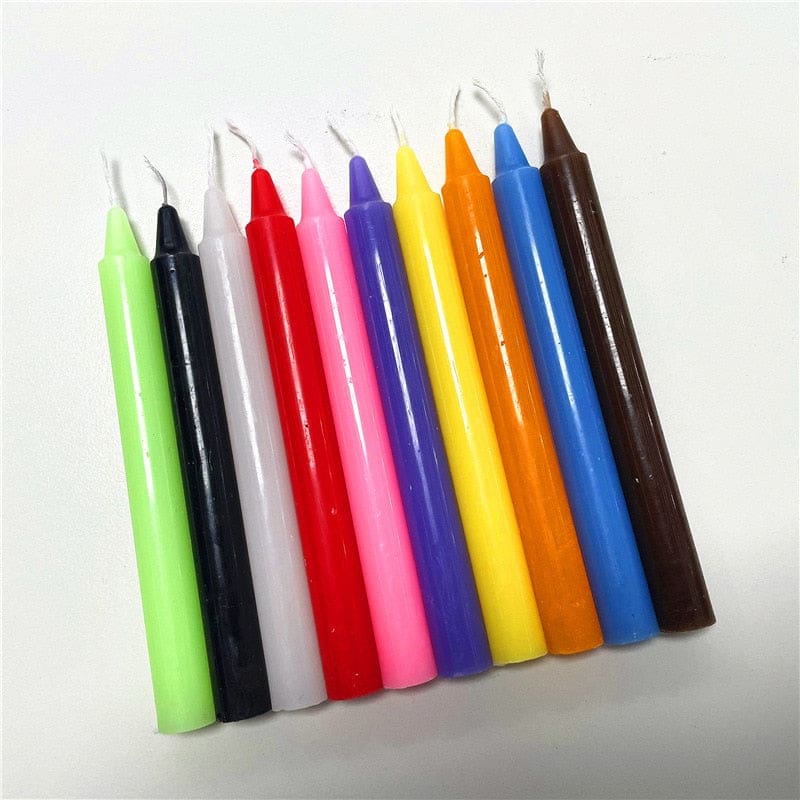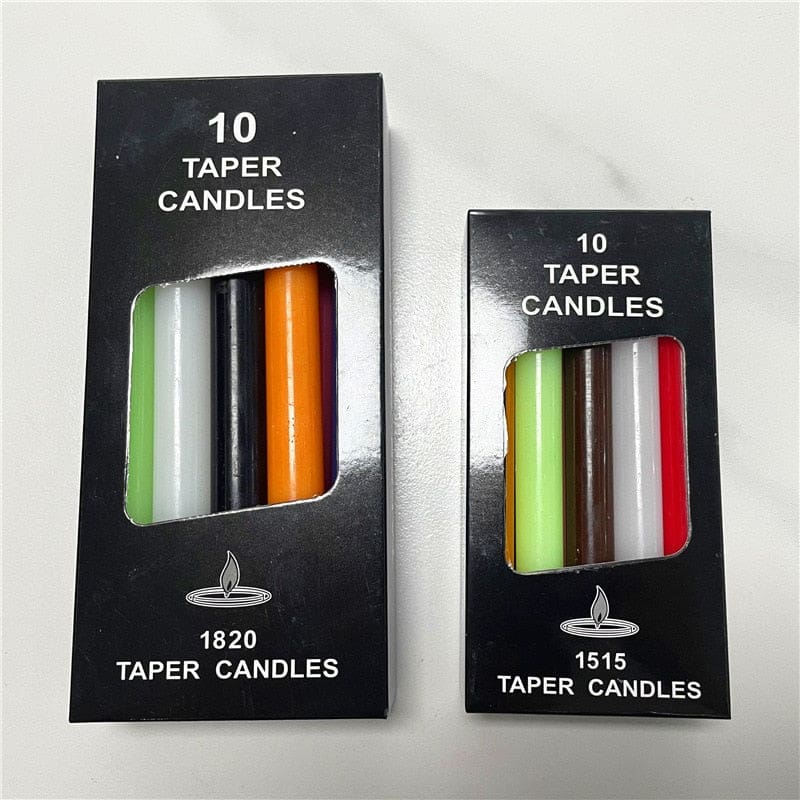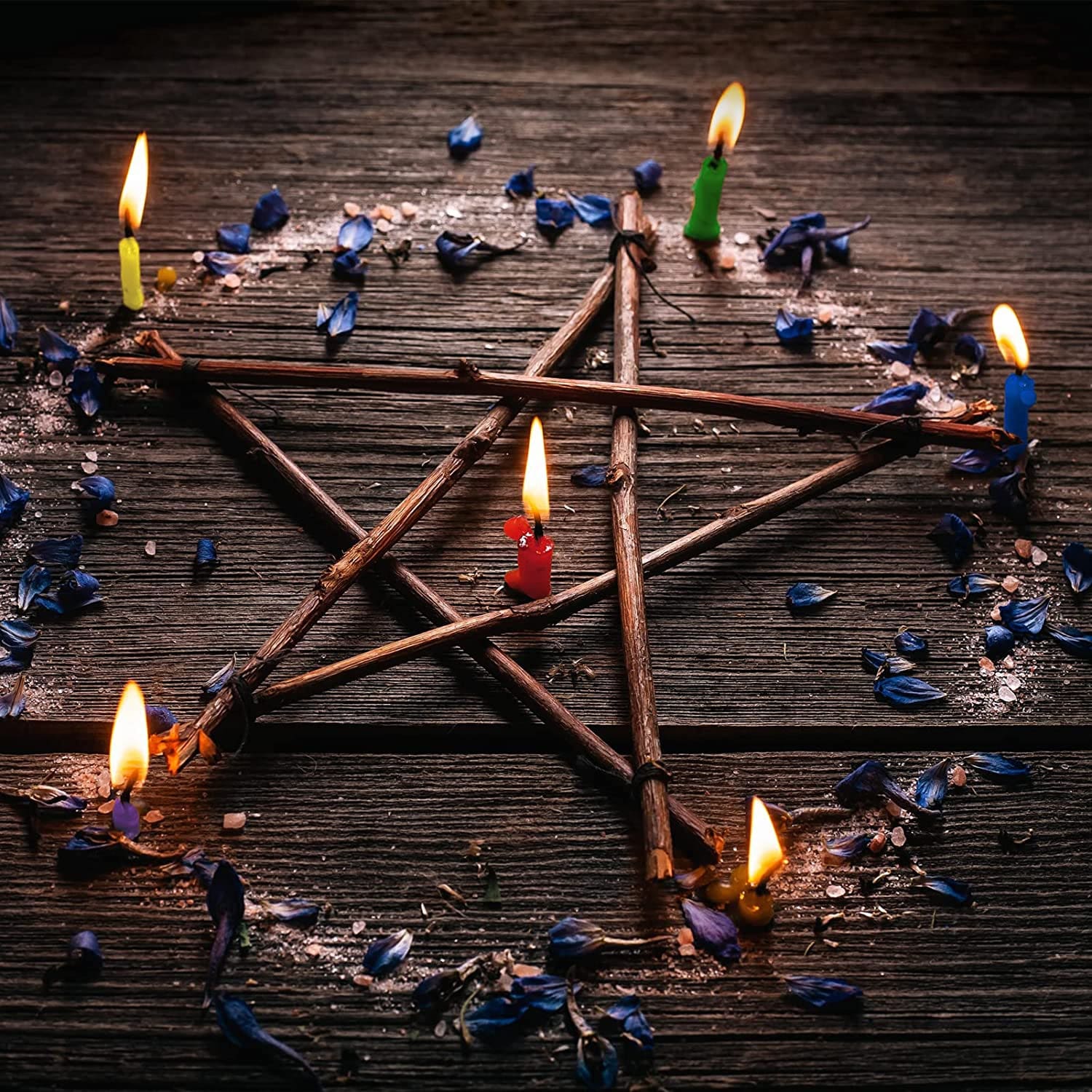 10 Piece Colored Ritual Candles
This item is in stock now and ready to ship worldwide.
Scroll down for product details & size specifications.
Colored candle sets for magic rituals, witchcraft, and goth home decoration.
Candles are essential in magic and witchcraft for representing the element of fire and focusing potent energies.
Different candle colors have different ritual purposes and meanings.
White - peace, purity, healing, innocence, divination, and exorcism
Blue - protection, focus, forgiveness, good fortune, water, truth, calm
Pink - love, caring, friendship, maturity, affection, nurturing, femininity
Yellow - sun, intelligence, luxury, memory, masculinity positivity
Green - growth, luck, earth, nature, money, success, jealousy
Black - safety, protection, banish negativity, pride, shape-shifting
Pair it with incense to represent the element of air.
15cm x 1.5cm
Try this candle invocation:
Candle of power, candle of might, do grant my wish upon this night. May power flow from candle fire and bring to me my heart's desire. My words are strong, my cause is won, I now declare this spell is done.