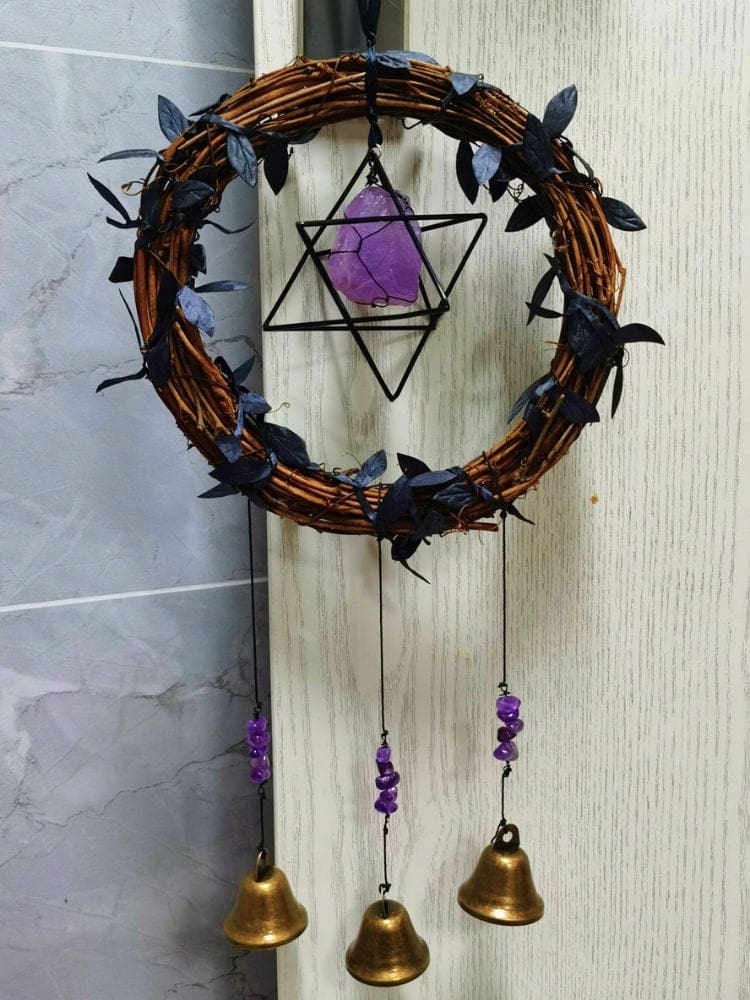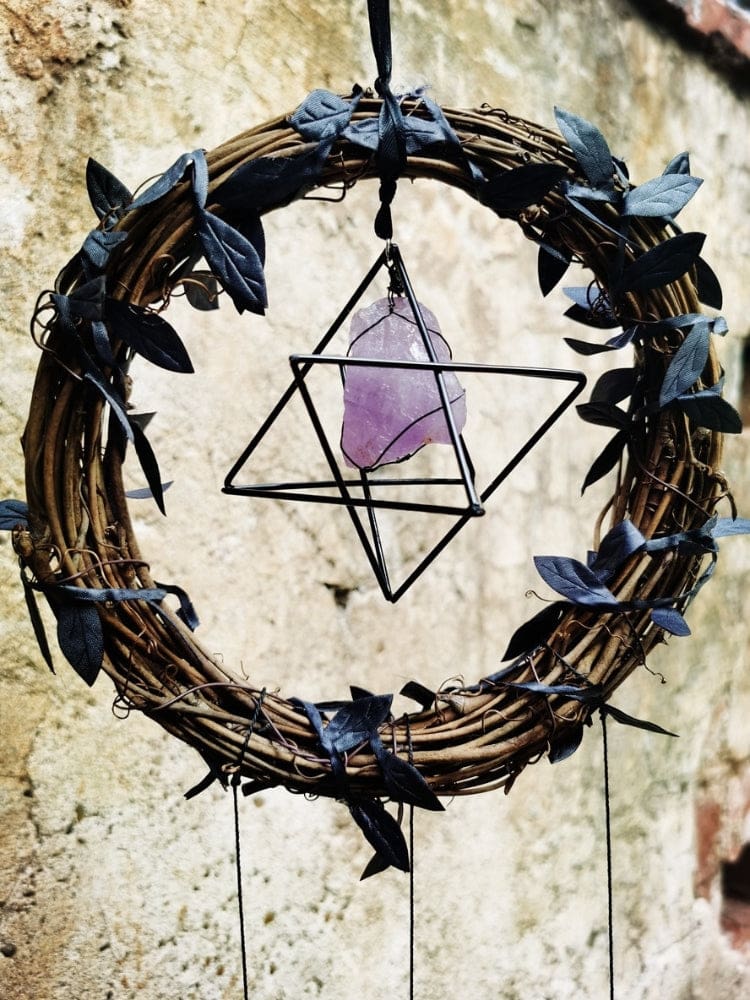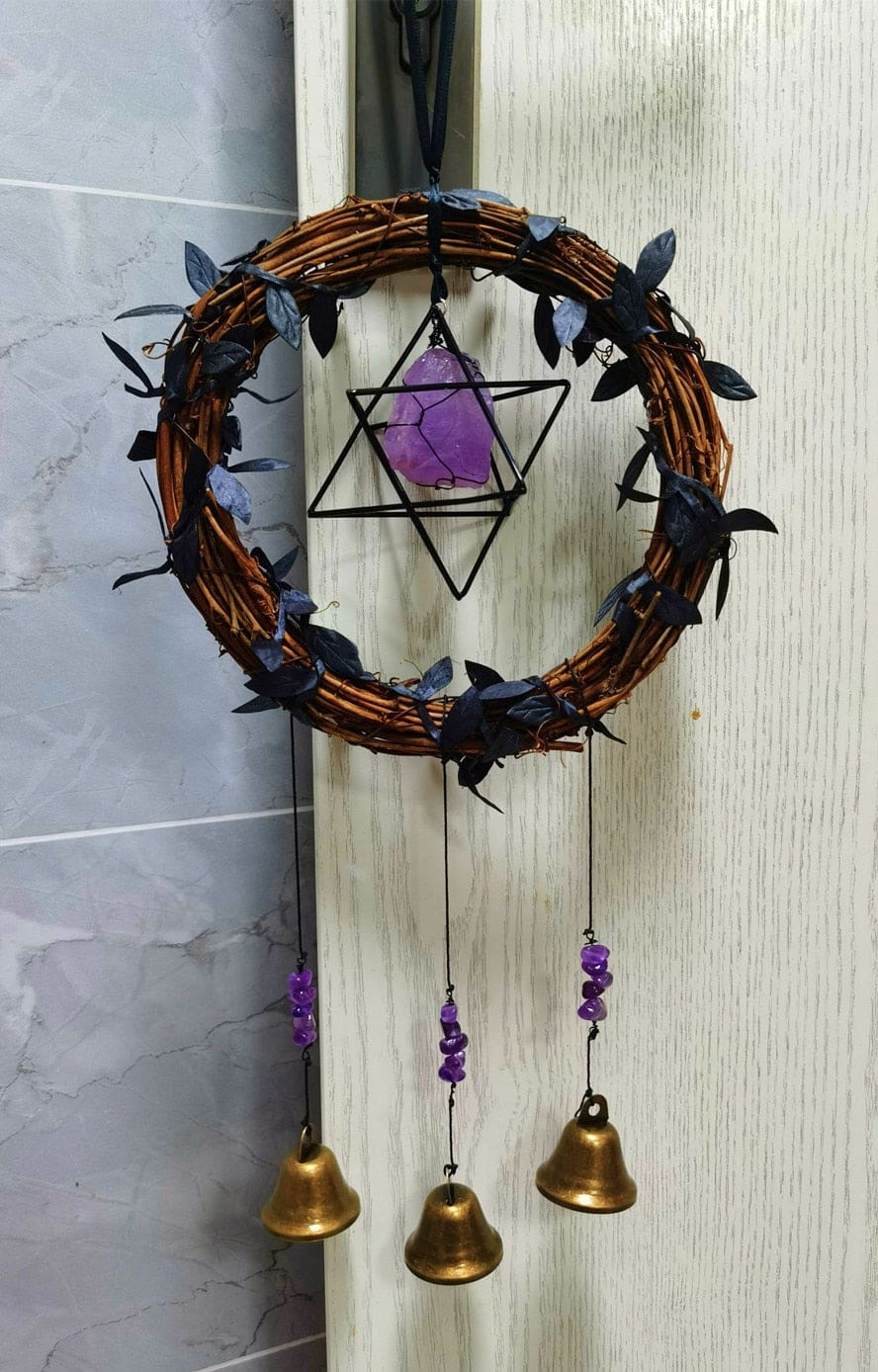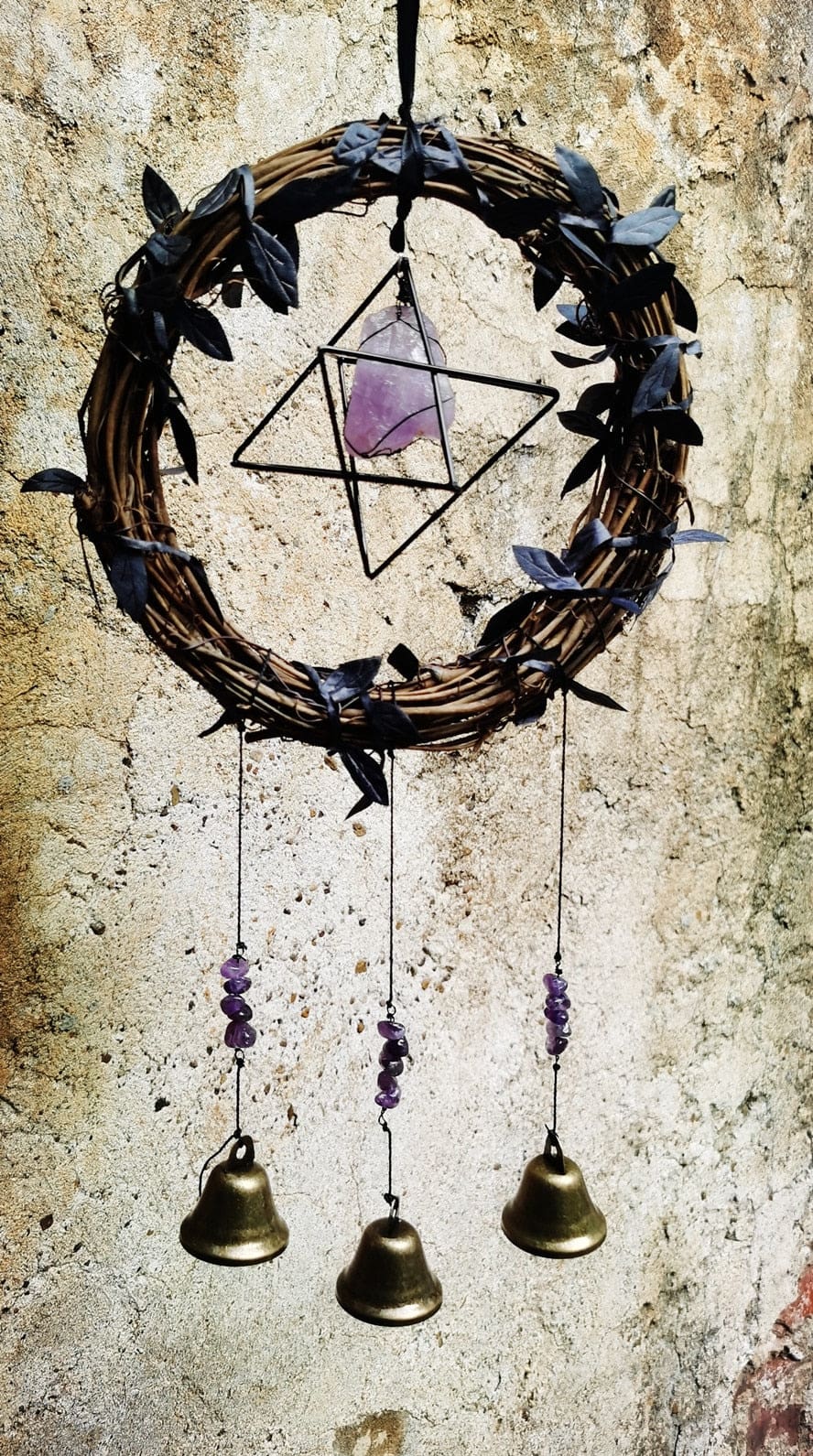 Amethyst Merkaba Chimes
This item is in stock now and ready to ship worldwide.
Scroll down for product details & size specifications.
Merkaba chimes belong to the Jewish mystical tradition and use geometric shapes and crystal energy for cleansing and protecting the mind and body.
Made from natural wood and amethyst crystals.
Amethyst has a calming energy that can soothe and restore the natural balance of the body and spirit.
Hand Merkaba chimes where they will catch natural light and natural wind will affect the chimes, perhaps in the widow of the bedroom, kitchen, or sacred ritual space.
Ideal for energy workers, cleansing witches, and gothic home decor.
At night illuminate your home with this Full Moon Lamp.