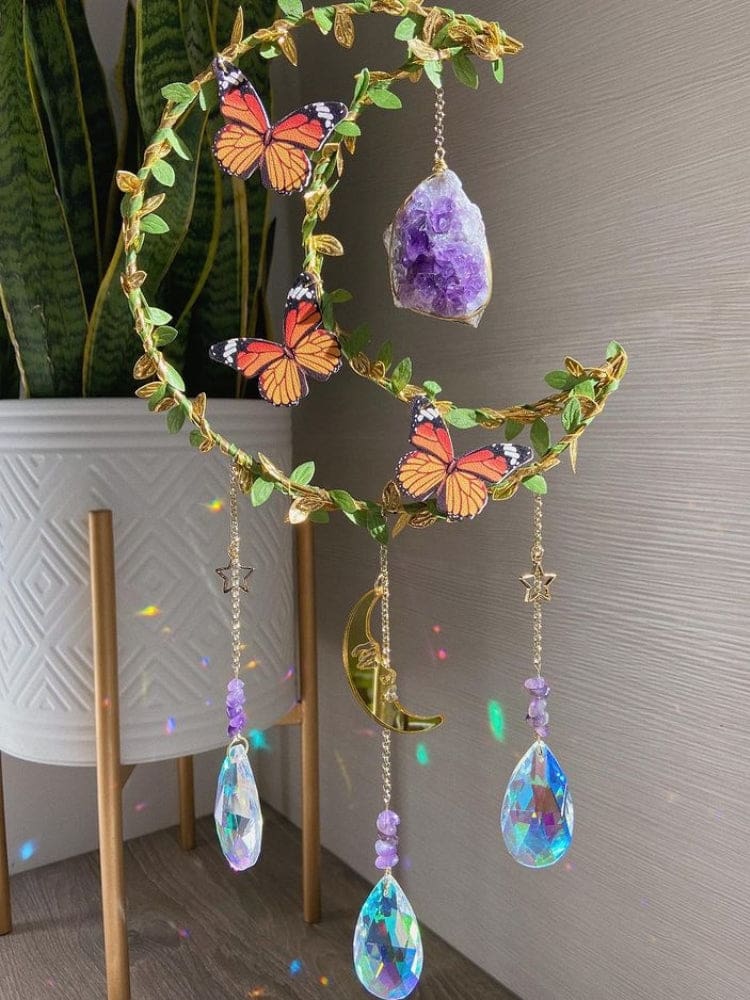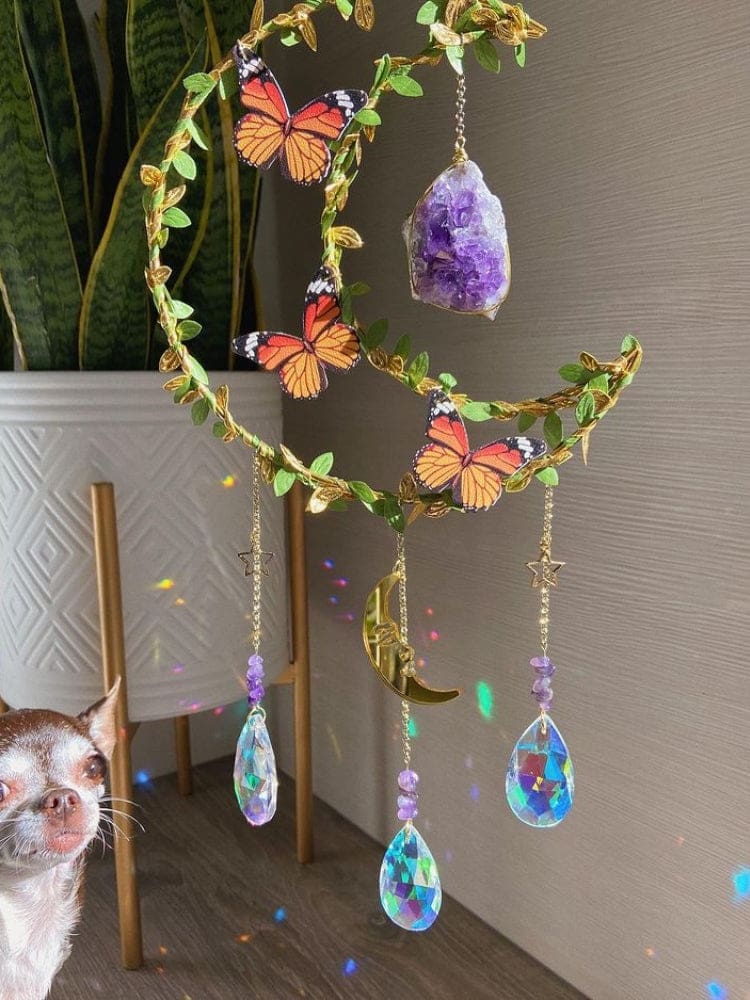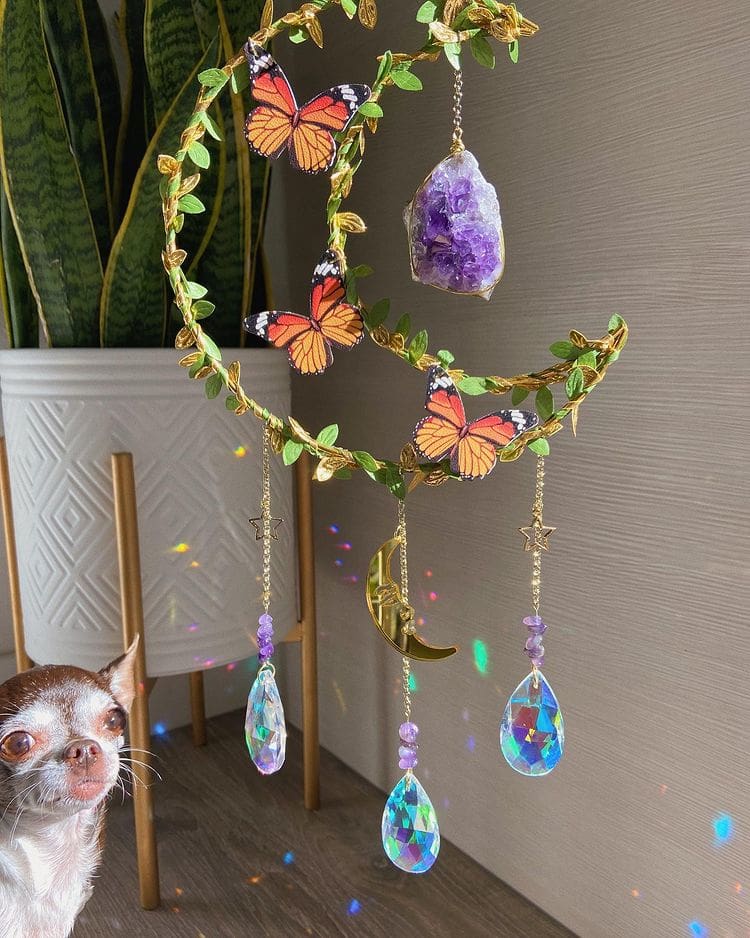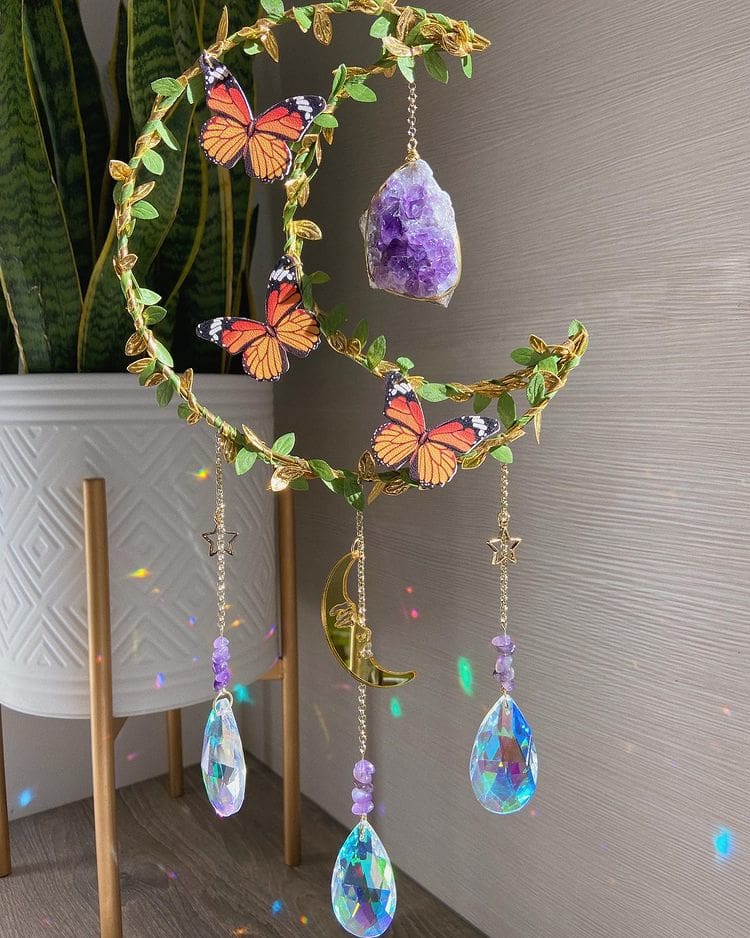 Amethyst Monarch Suncatcher
This item is in stock now and ready to ship worldwide.
Scroll down for product details & size specifications.
Harness the power of the sun to enhance your gothic home or magical space with this monarch suncatcher.
Hang the suncatcher where it will be hit by sunlight and the crystals will catch the sun and disperse its energetic rays around your space.
The Amethyst crystal that hangs from the suncatcher enhances calming energy and can help restore balance.
The moon shape of the suncatcher reminds us of the power of the moon to shape our emotions and the energies at play on the earth and is decorated in a nature and butterfly motif.
This is perfect for hanging in a ritual space, witchy home, or gothic bedroom.
At night illuminate your home with this

 

Full Moon Lamp.