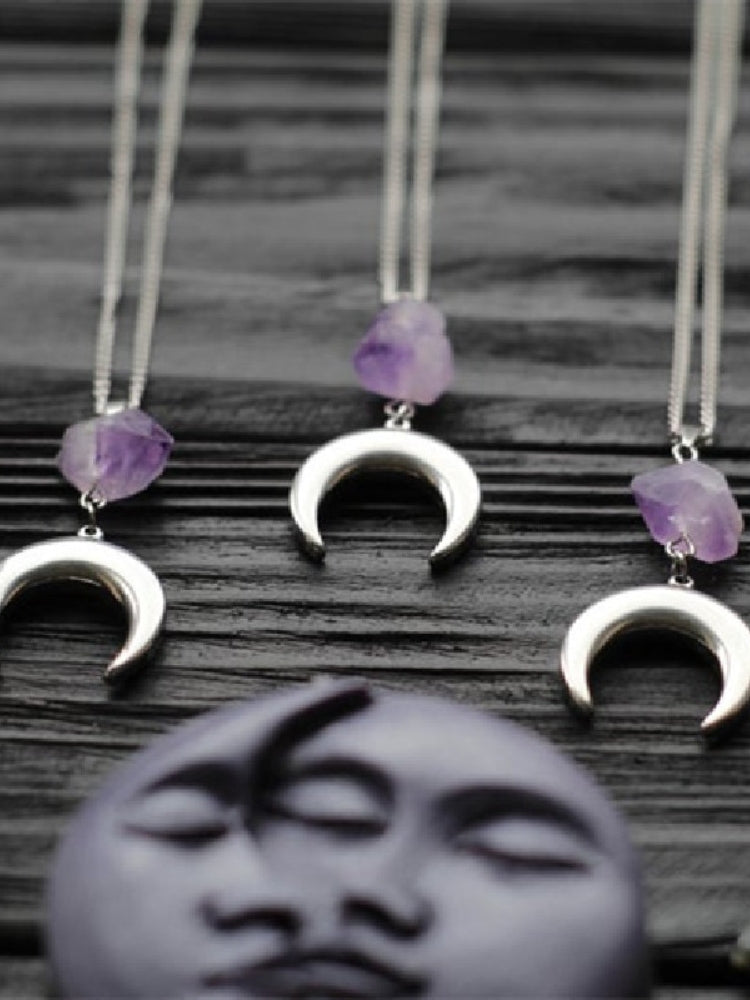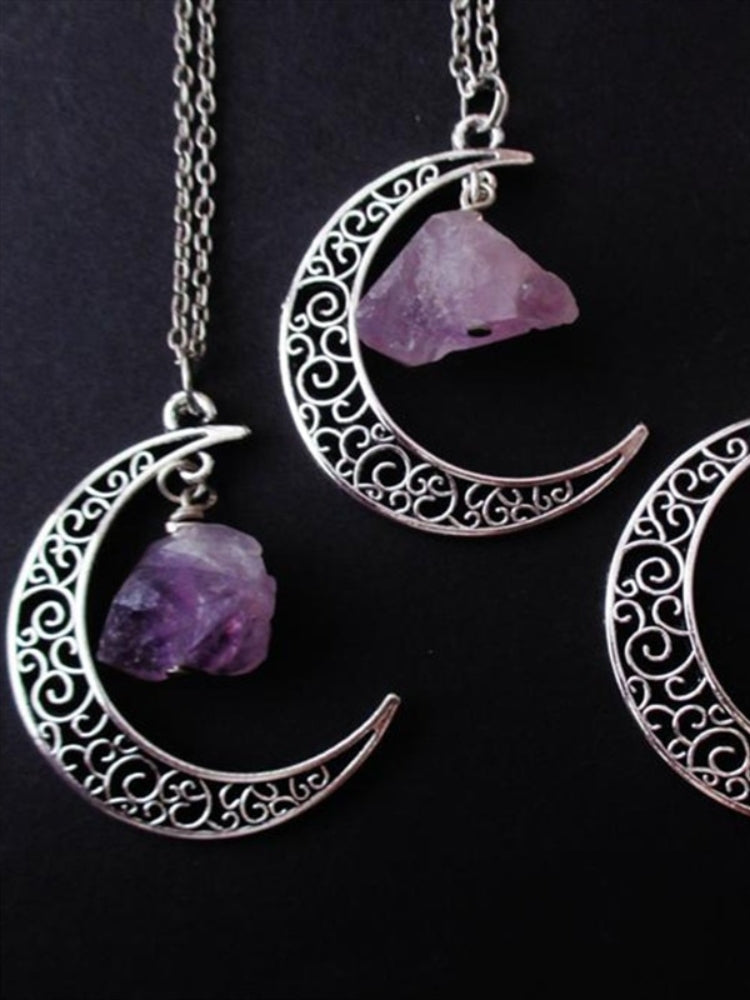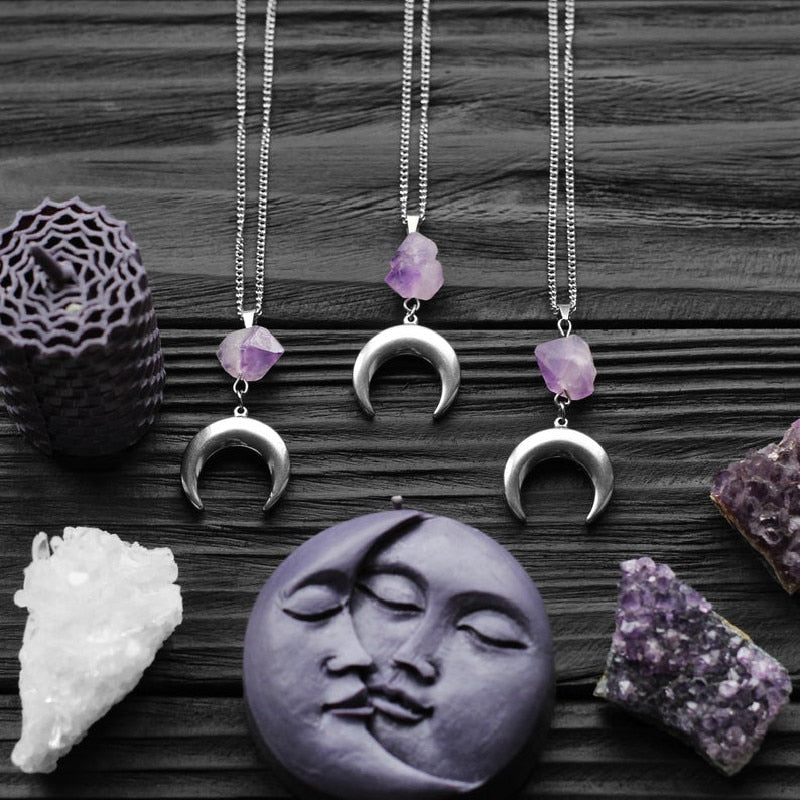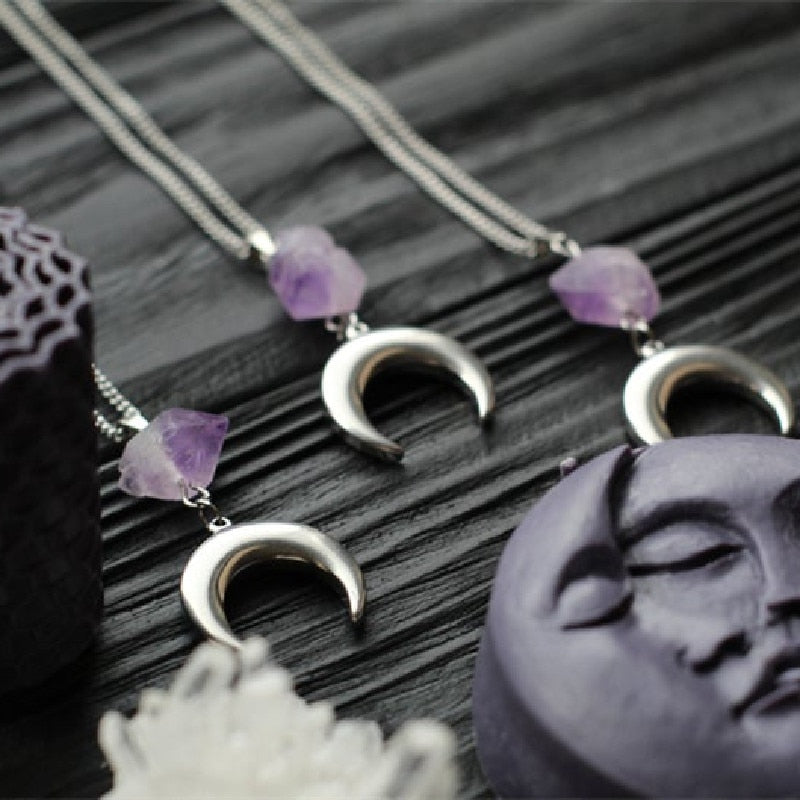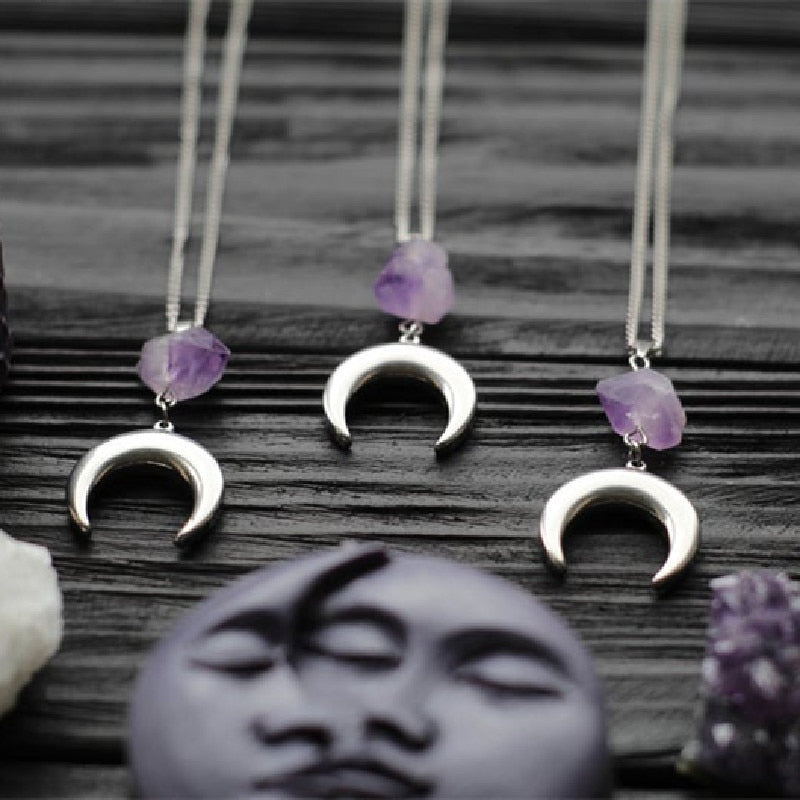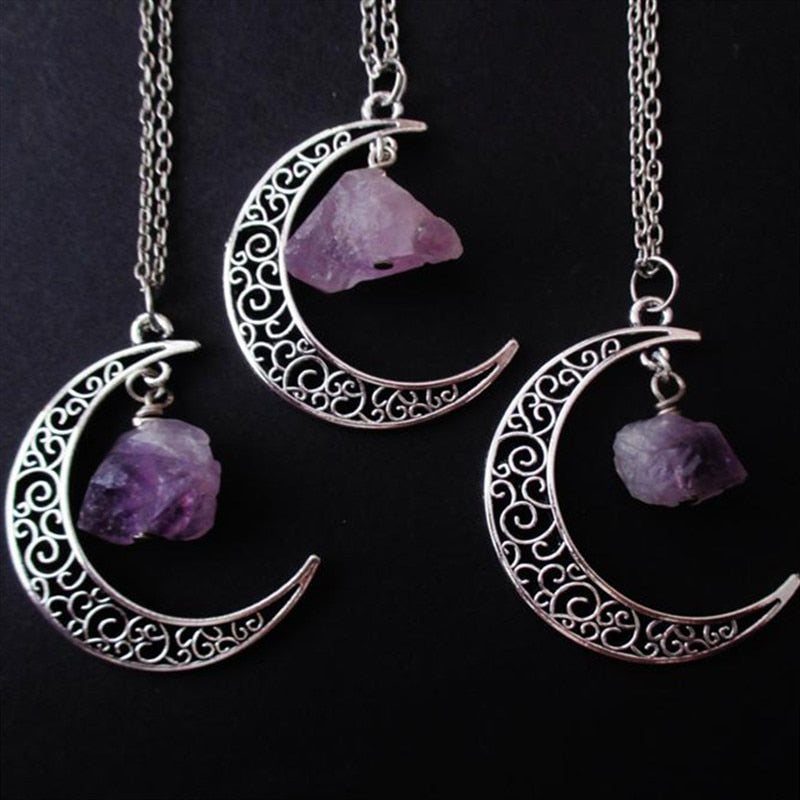 Amethyst Moon Necklace
This item is in stock now and ready to ship worldwide.
Scroll down for product details & size specifications.
Silver crescent moon necklace with amethyst crystal.
The changing phases of the moon influence the energy on earth, it is linked to the female cycle, and witches cast their spells depending on the energetic phase of the moon.
Amethyst crystals transmit healing energy that can be cleansing, protecting, and rebalancing.
This necklace makes the perfect Gothic fashion accessory or a useful charm for a lunar witch.
Choose between a horseshoe and a patterned crescent moon in two different sizes.
Match it with this Forest Crystal Moon Pendant necklace.