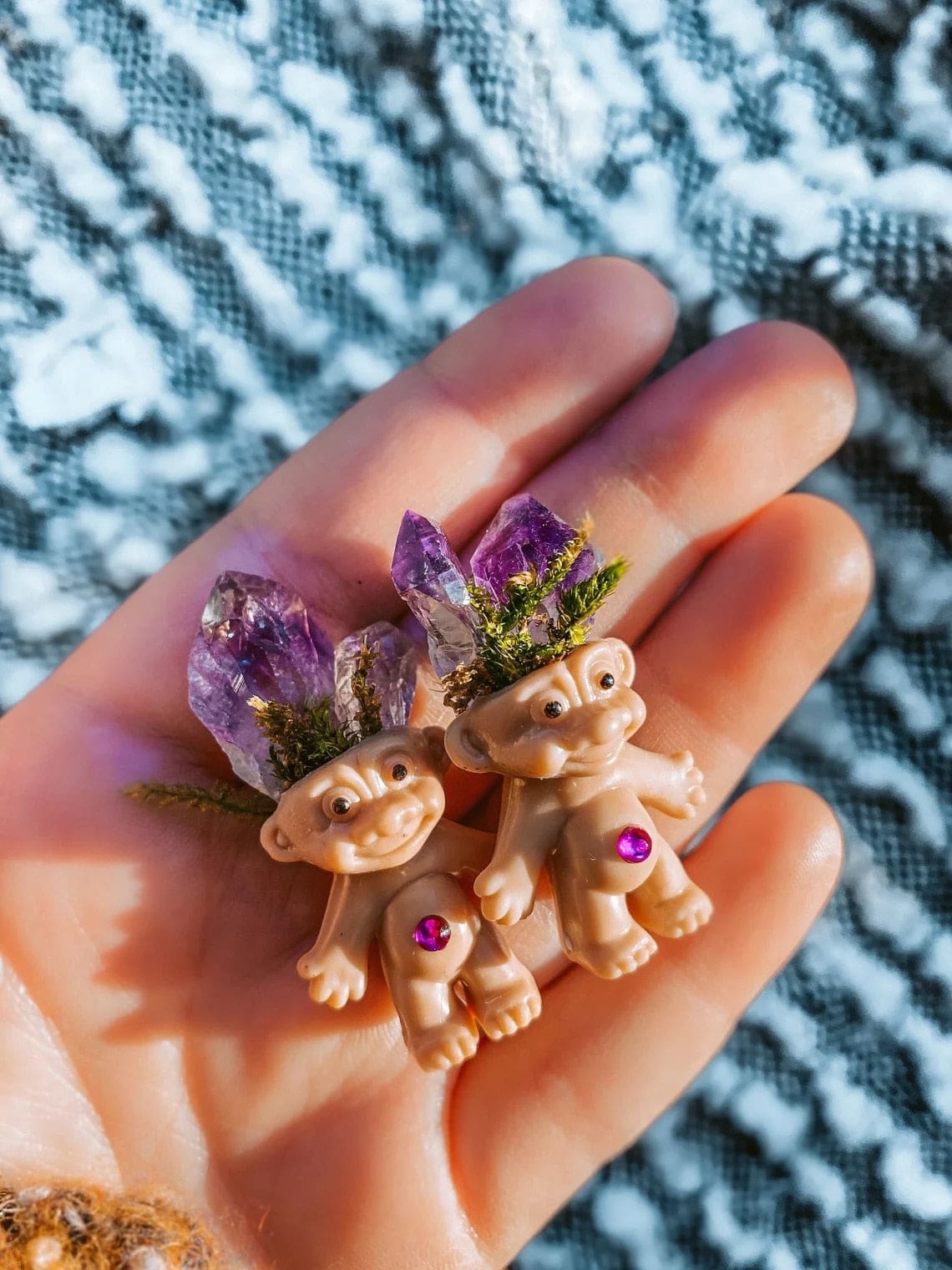 Amethyst Troll Altar Decor
This item is in stock now and ready to ship worldwide.
Scroll down for product details & size specifications.
Mythological troll with Amethyst hair for your Norse Altar.
Perfect for pagan priestesses and faerie hunters.
Trolls are nature spirits in Norse mythology and Heathenry that prefer to live in isolated places in nature and often exact a price from anyone who wanders into their domain.
These troll figures are perfect for Norse or Celtic altars. Their hair is made from Amethyst, which represents healing, purity, and the supernatural.
They make fun cleansing crystals for a gothic home.
You can also summon Amethyst energy with a summoning wand.