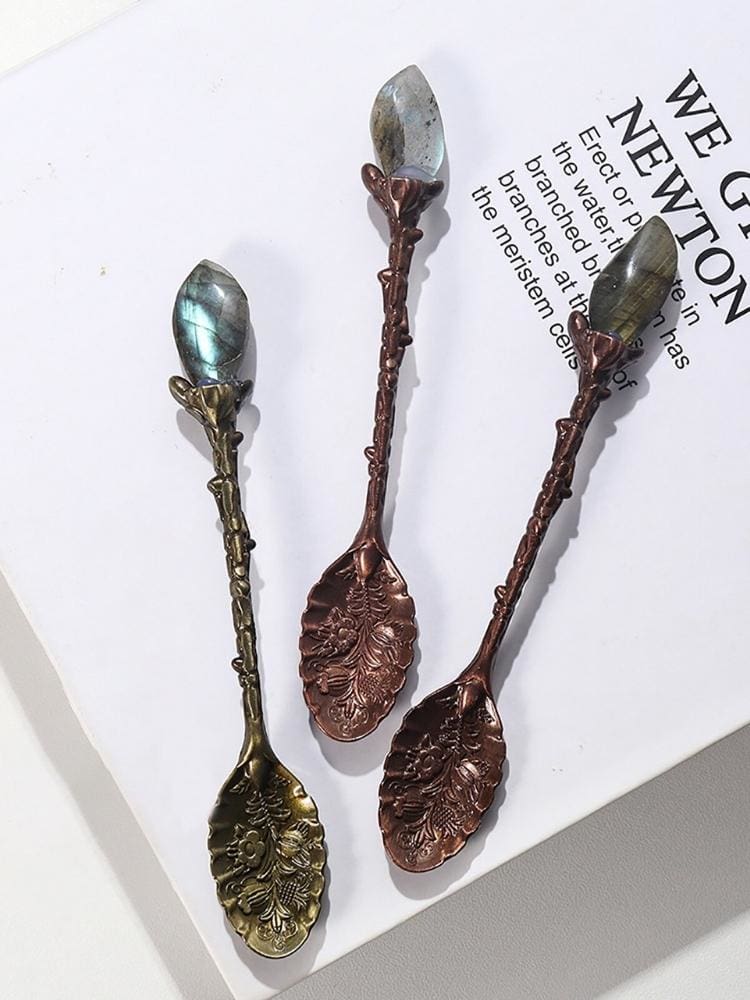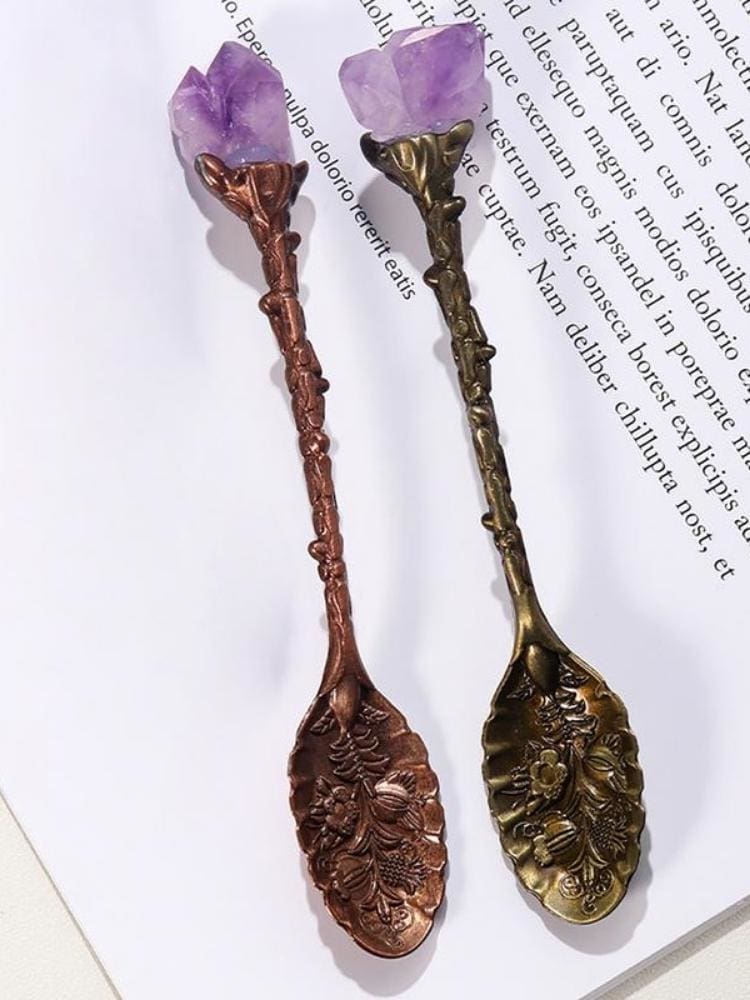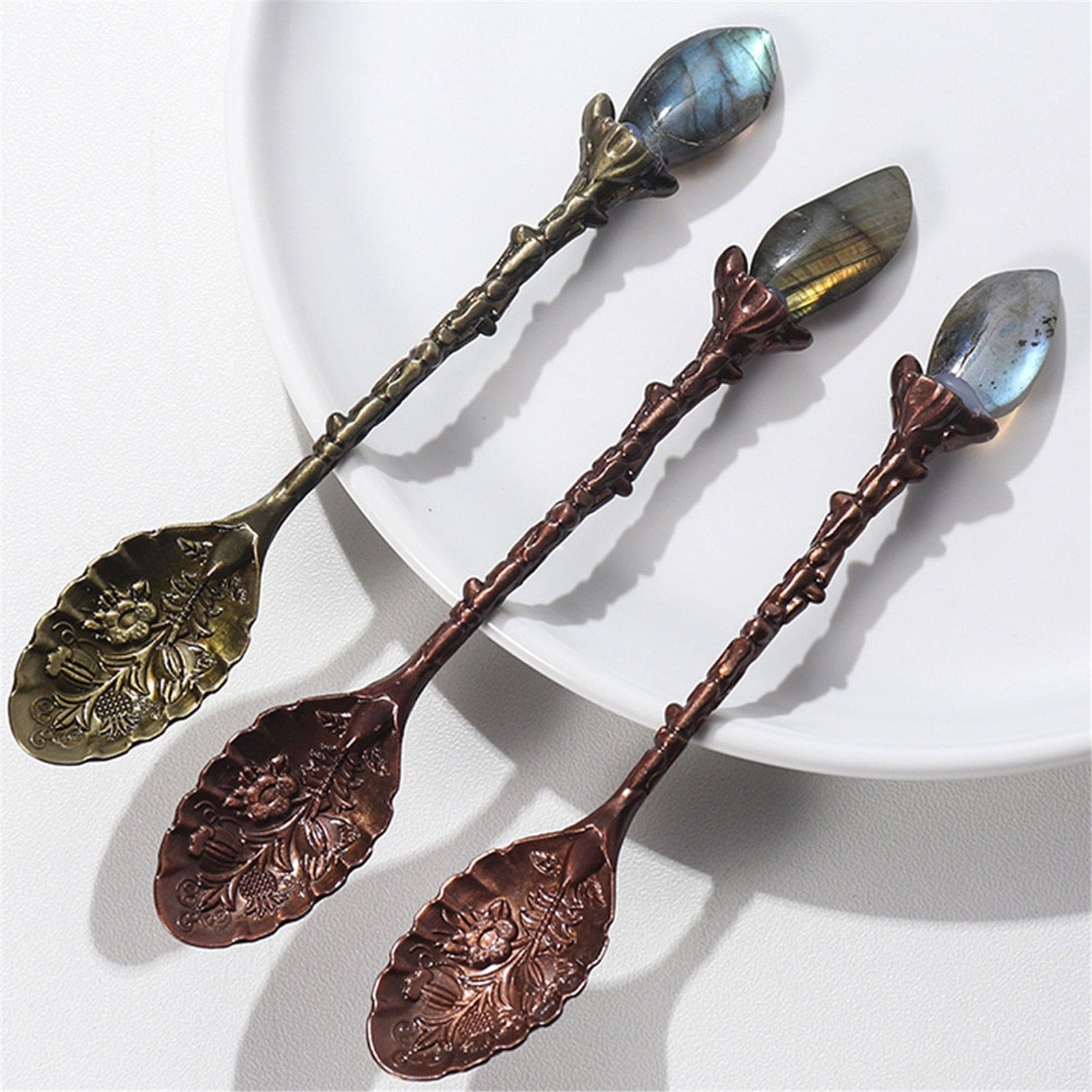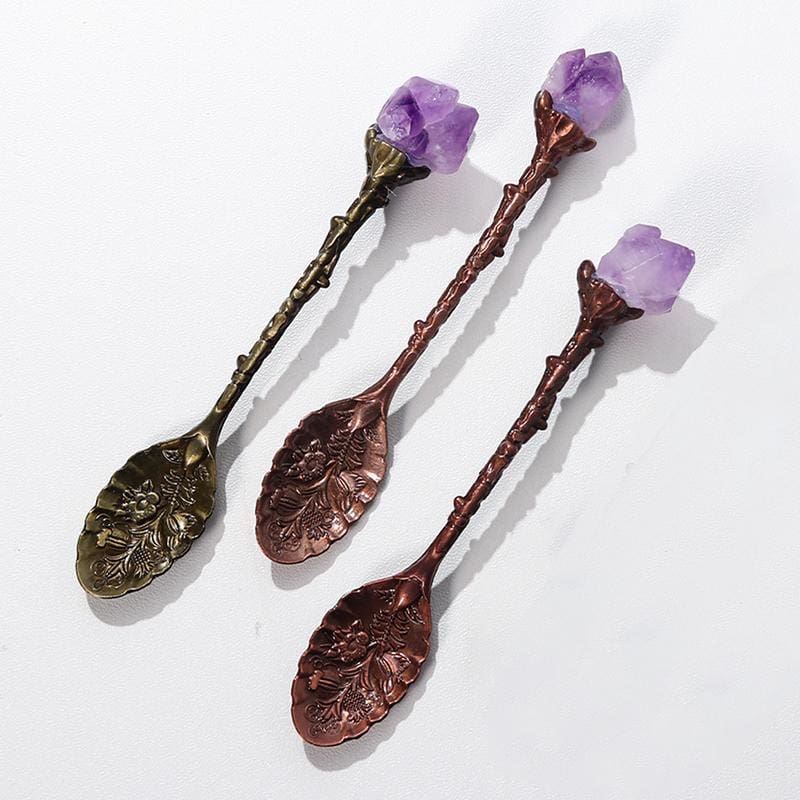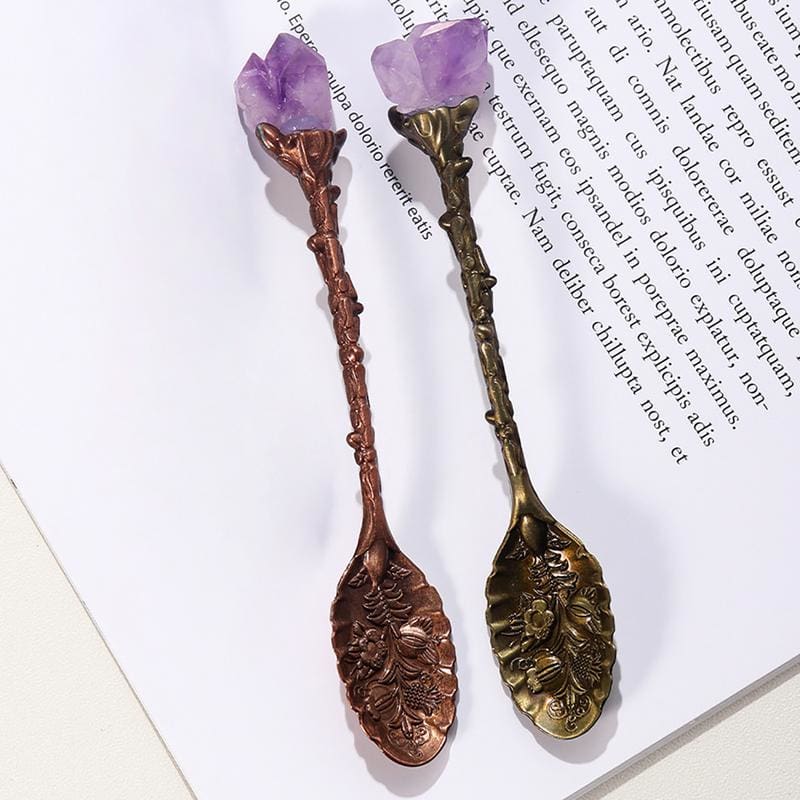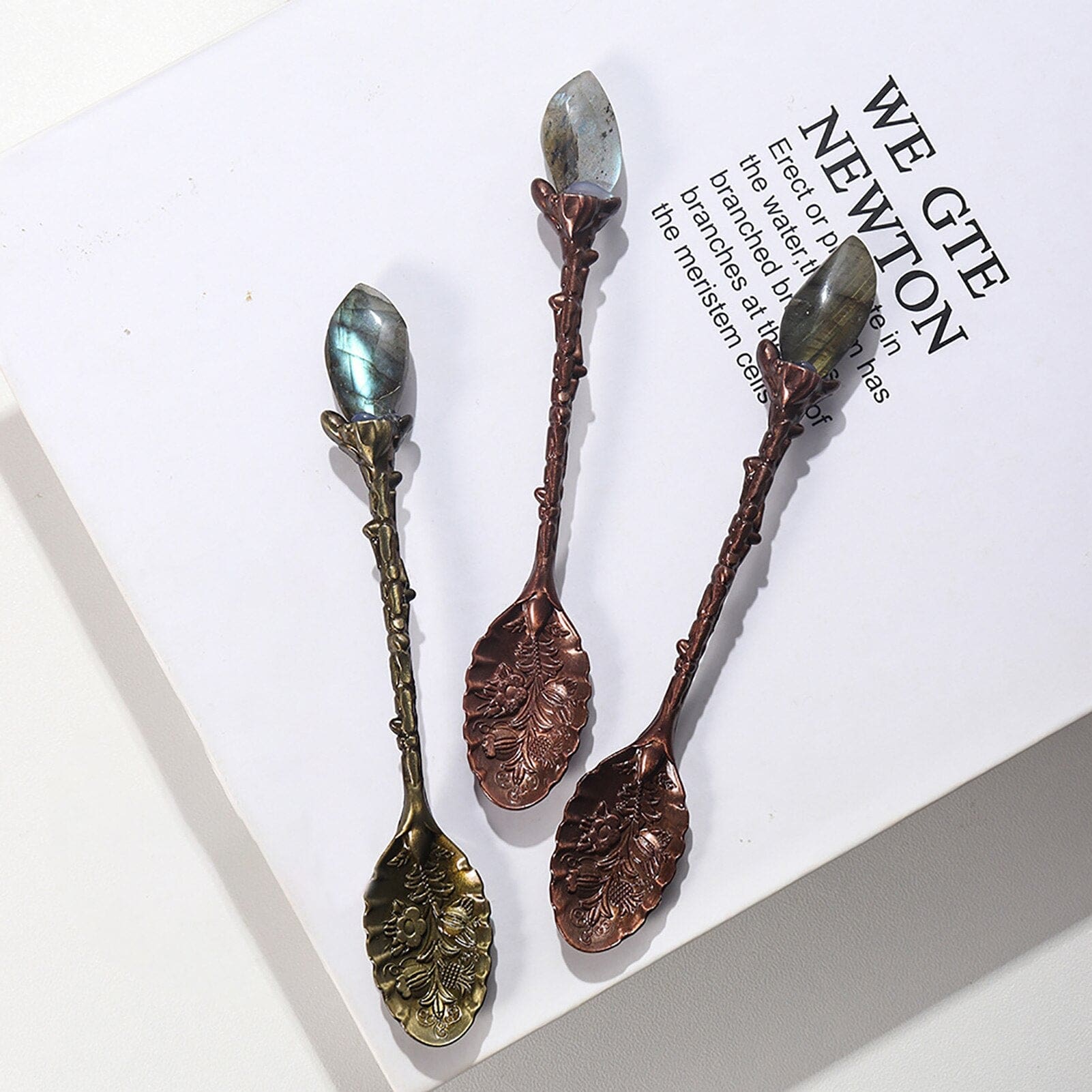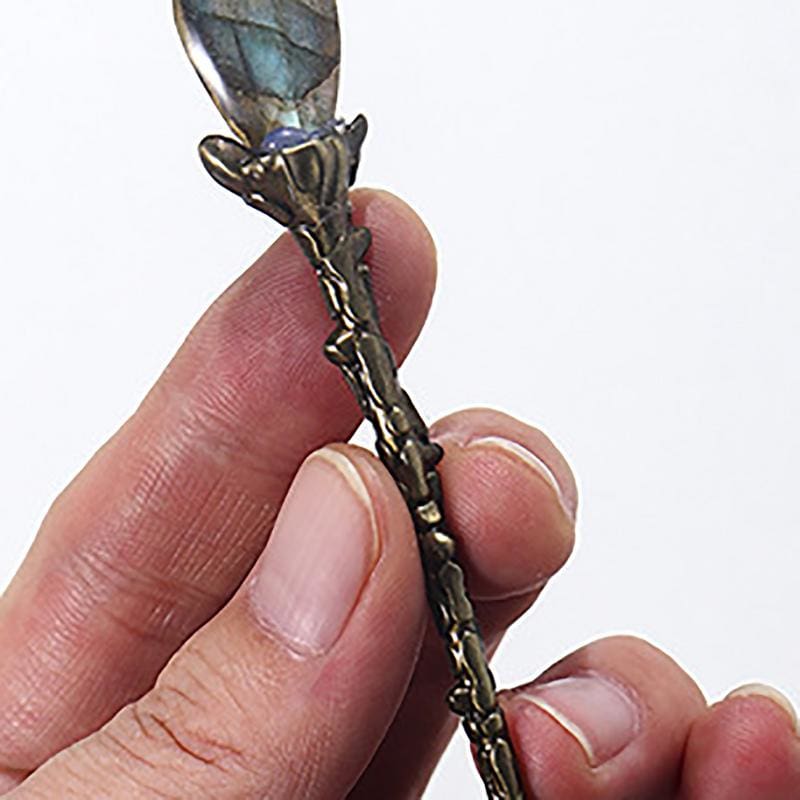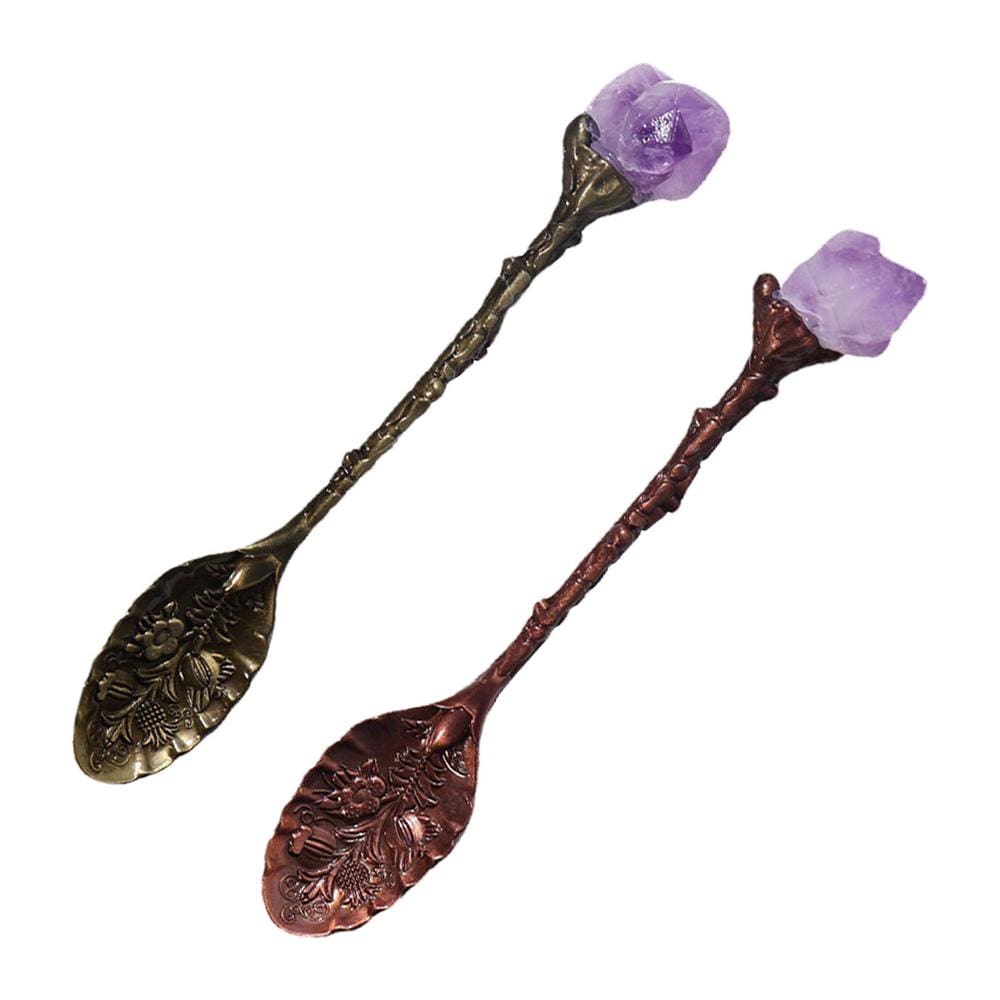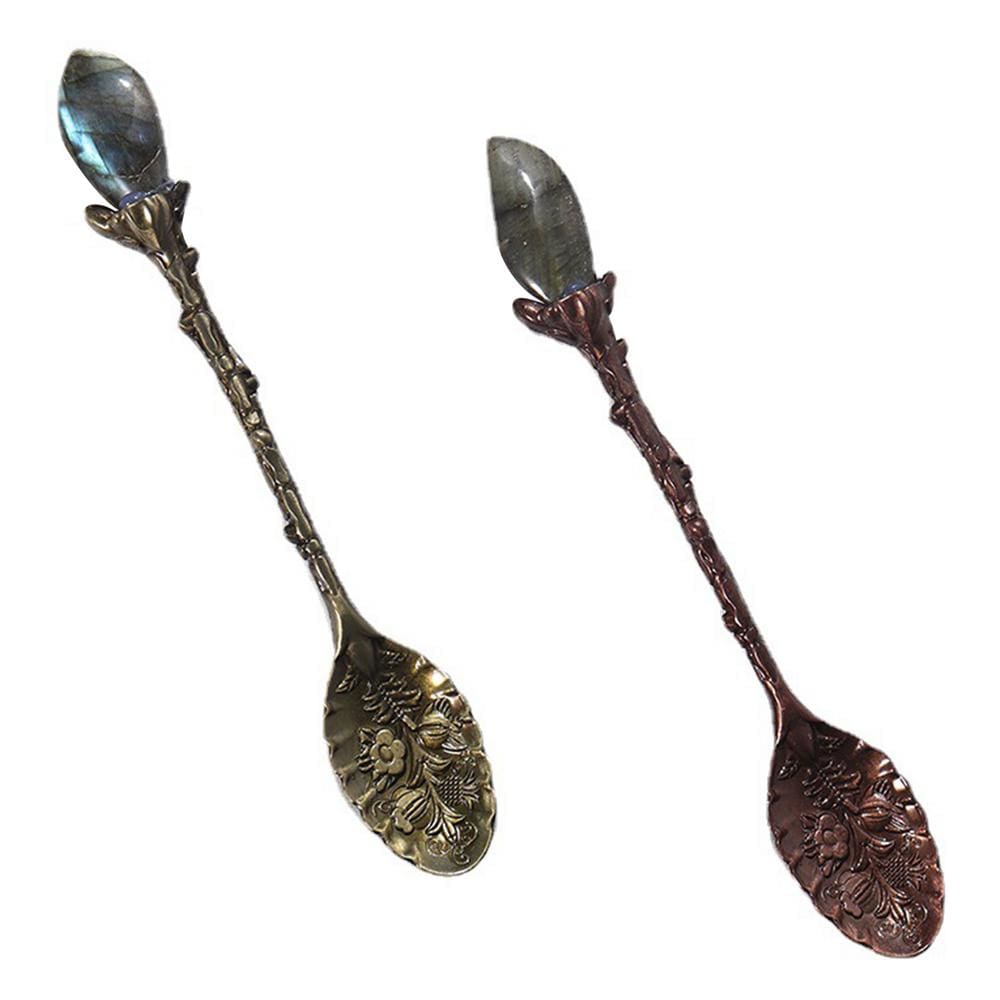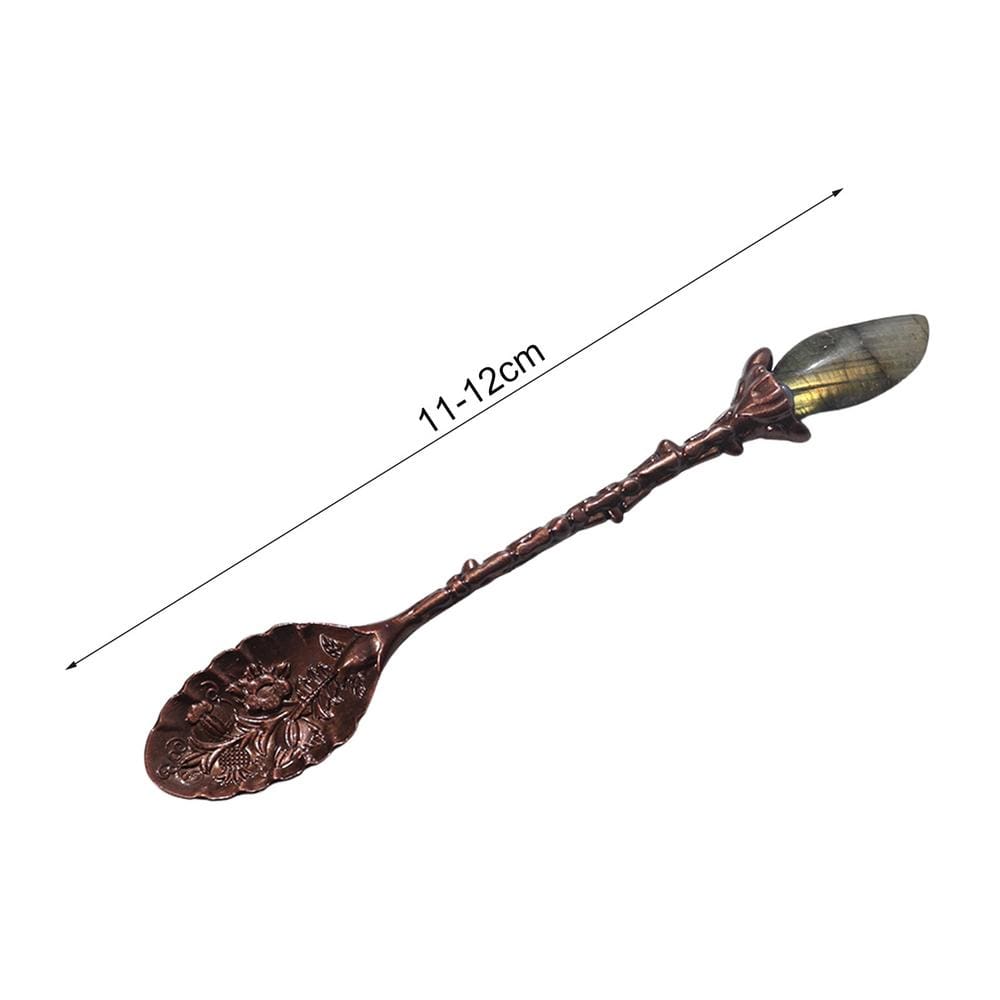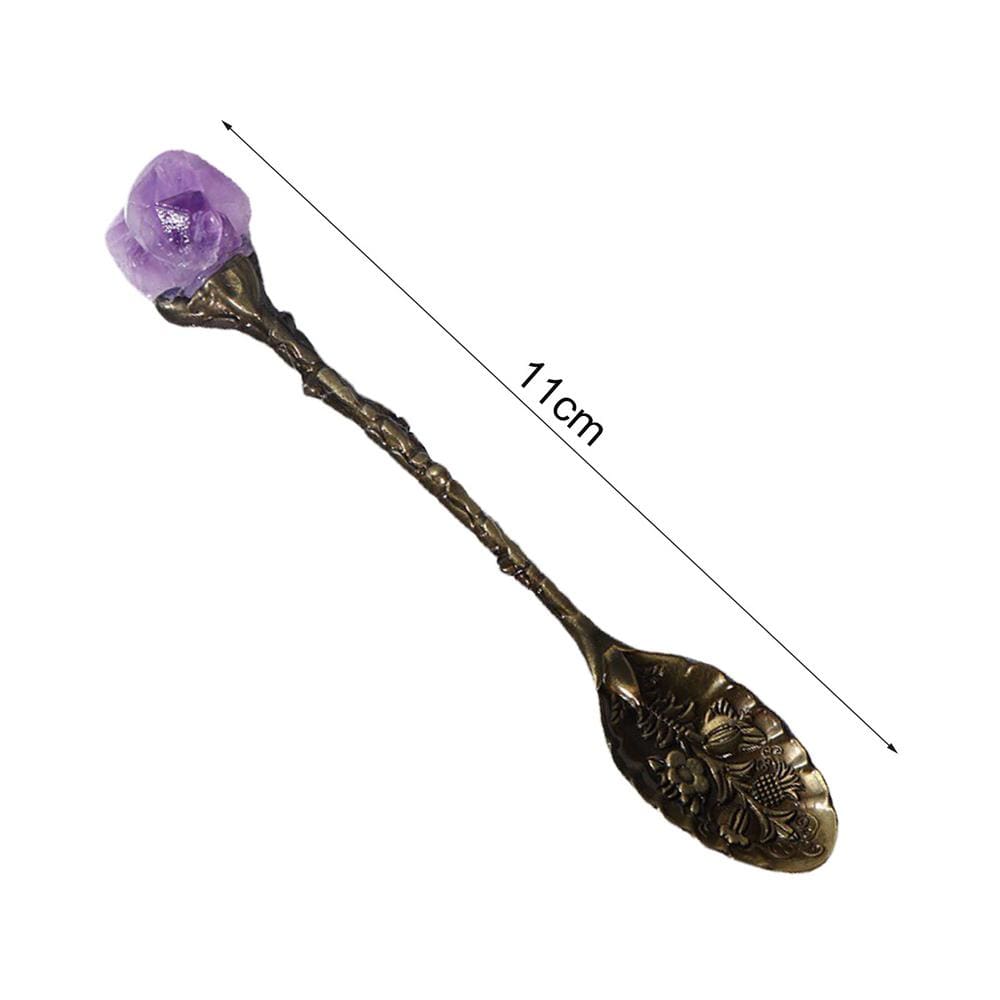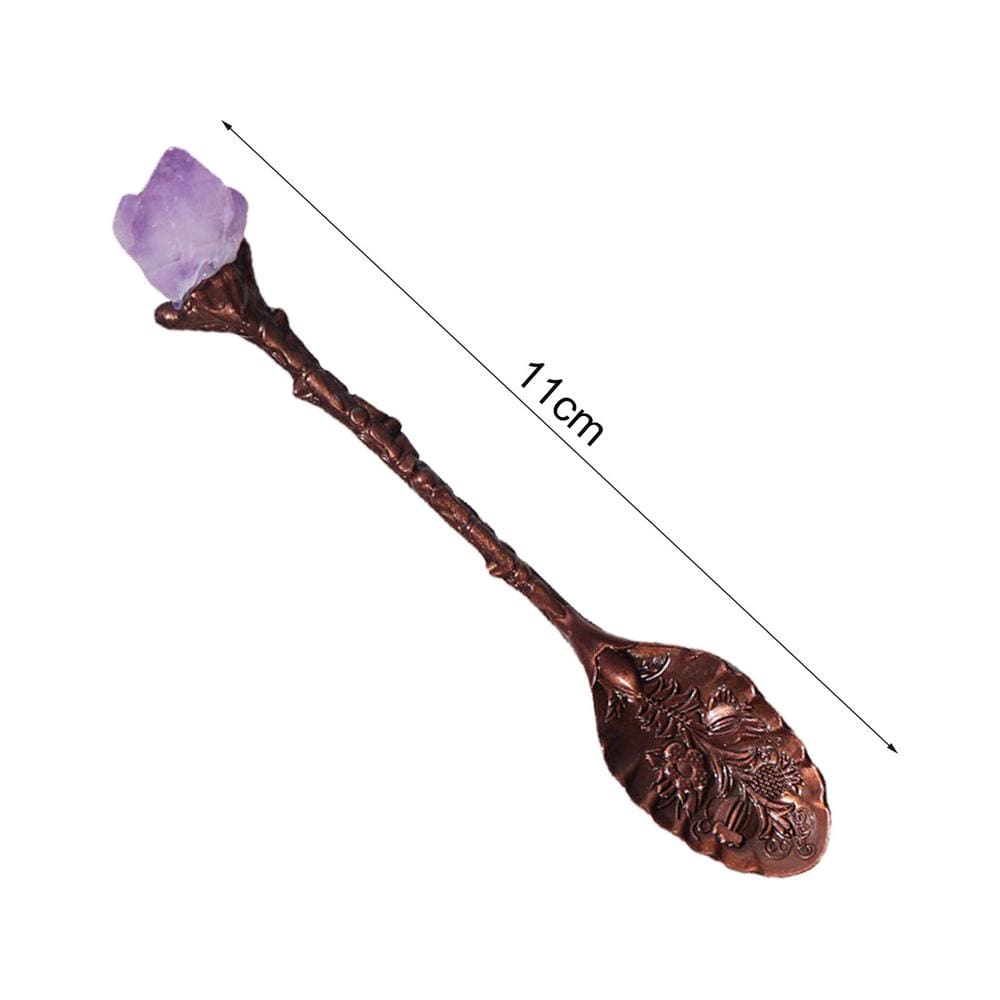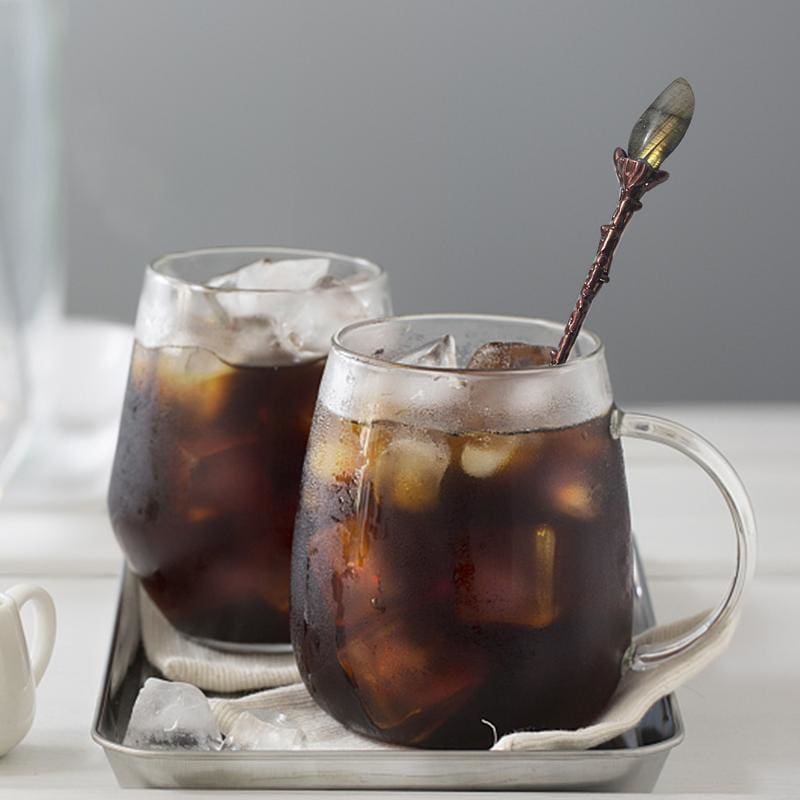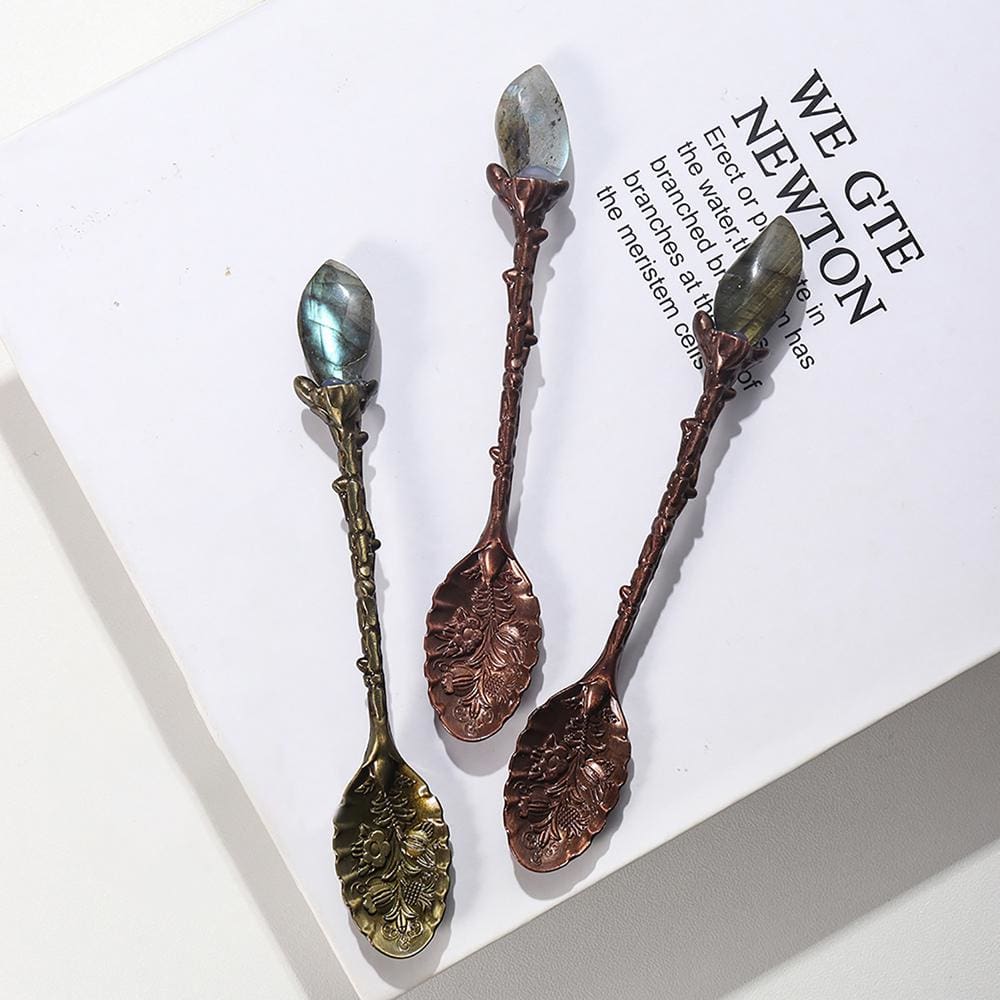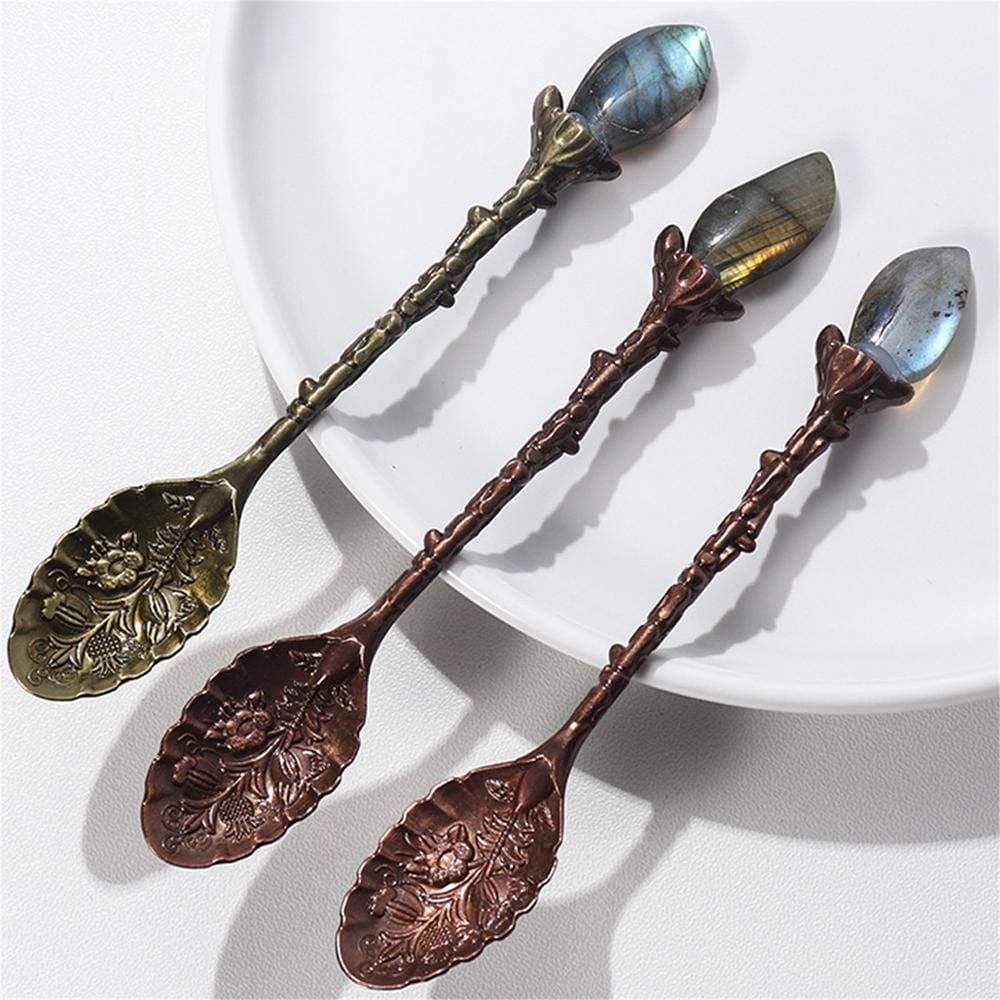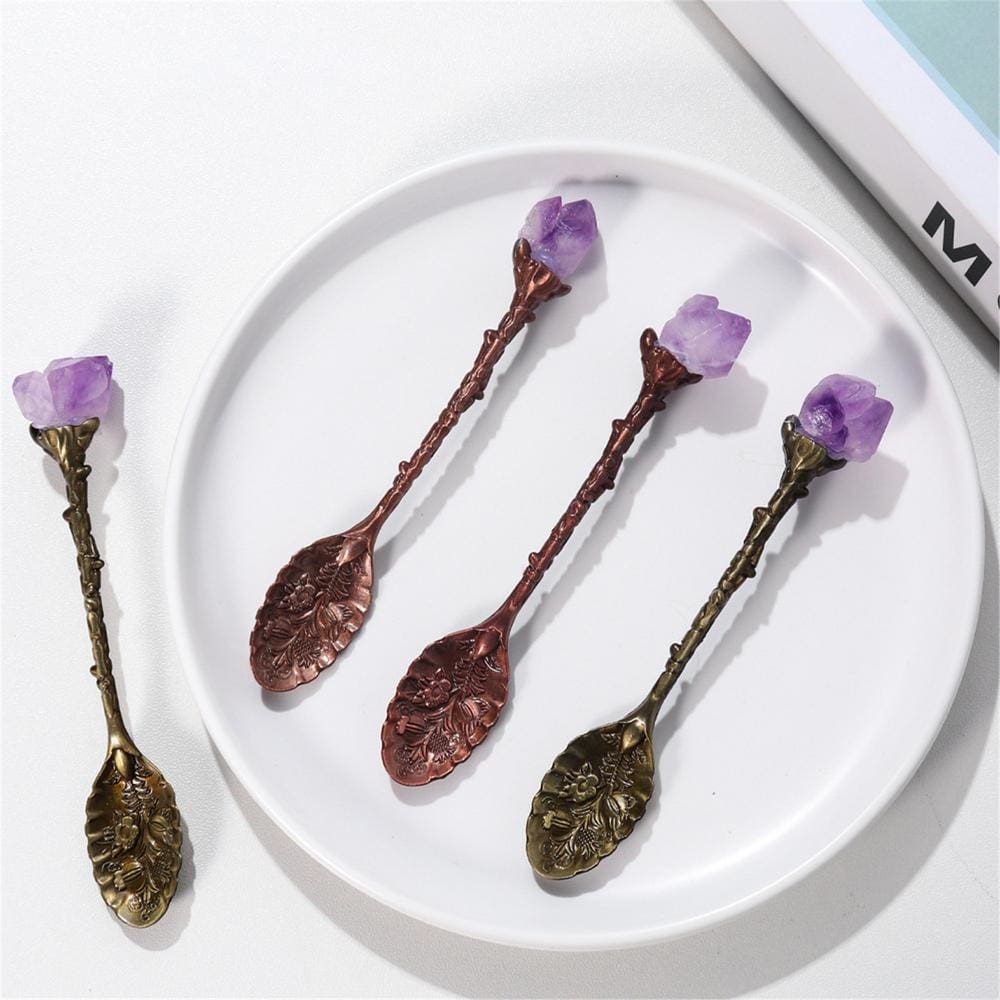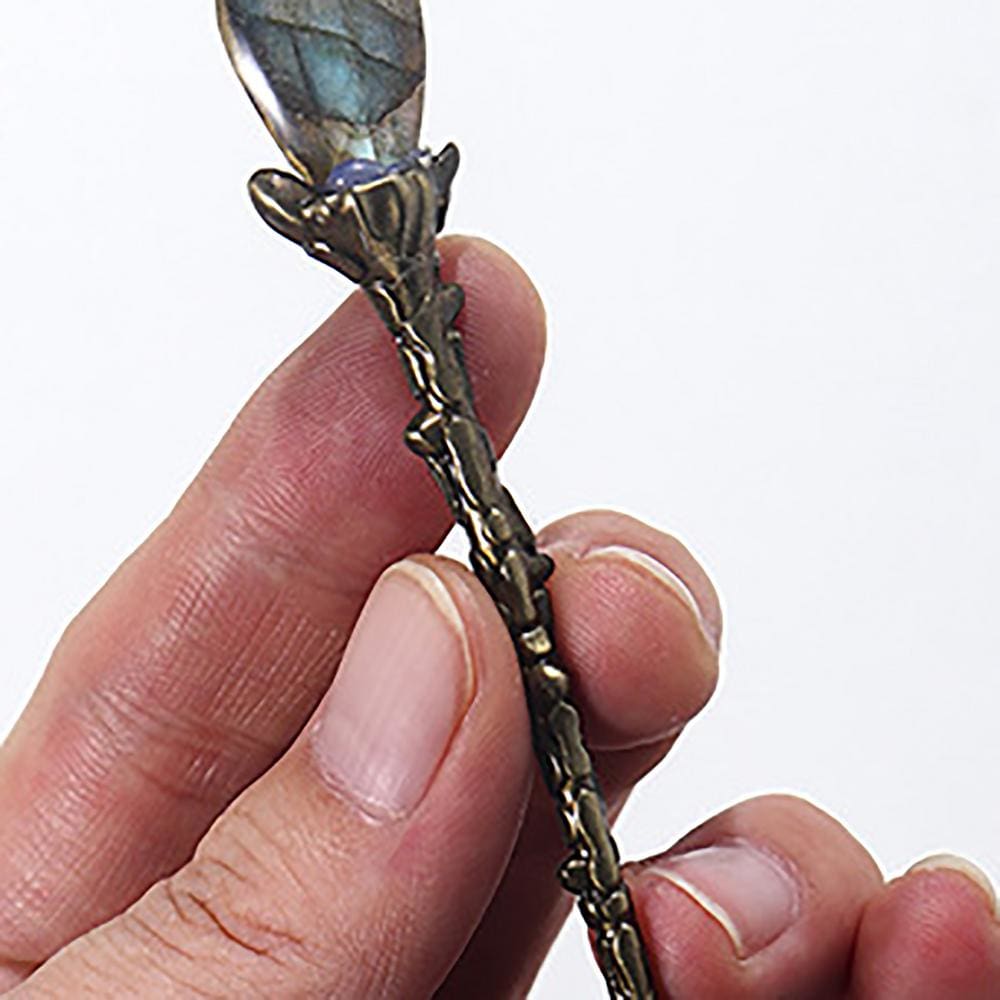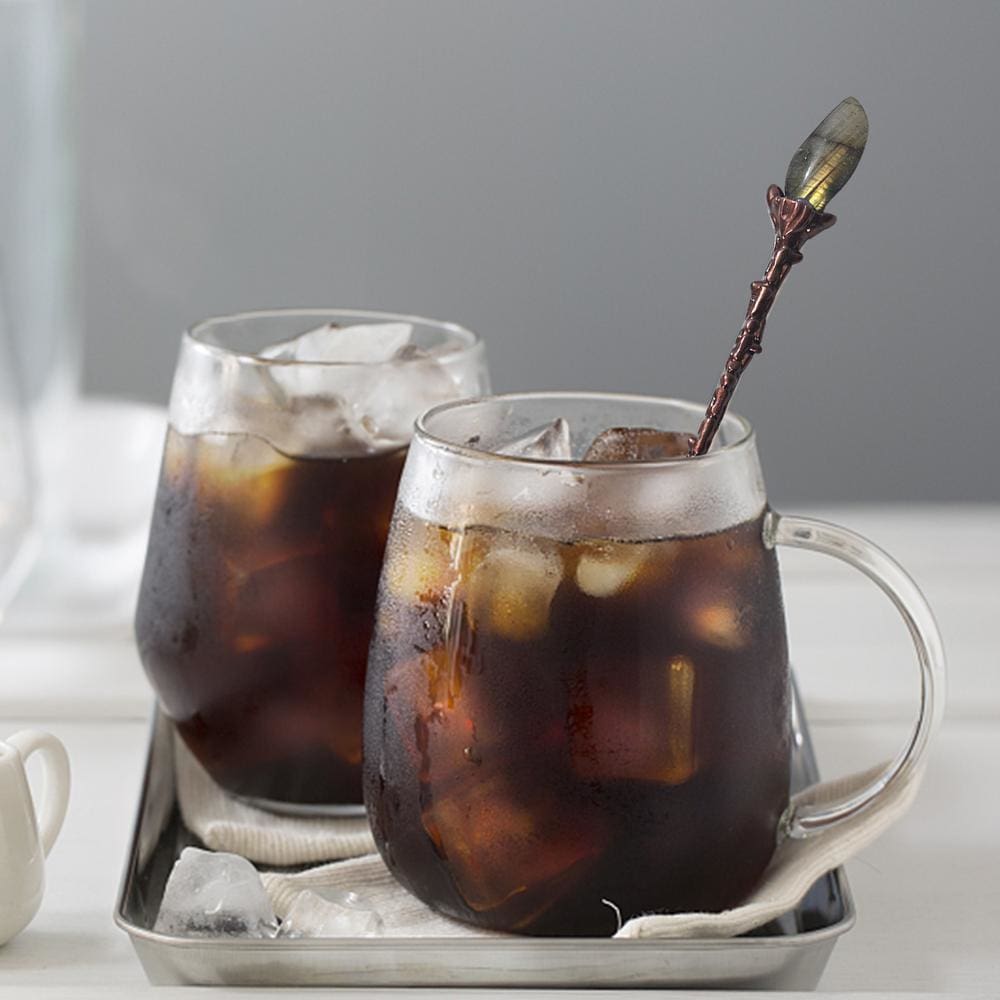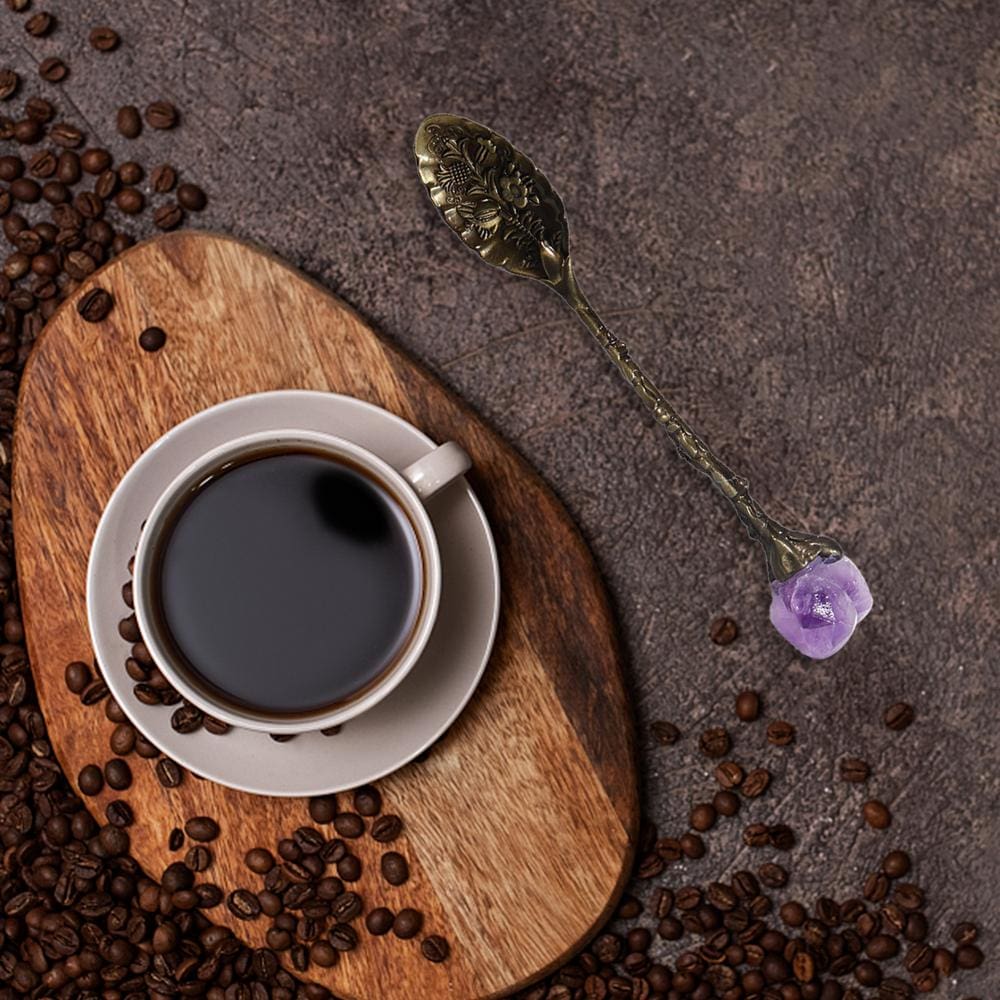 Authentic Copper & Crystal Teaspoon
This item is in stock now and ready to ship worldwide.
Scroll down for product details & size specifications.
Copper teaspoon with crystal inlay to represent air on your altar and channel good energy into your spellcasting or cooking.
The witches of old often used common household objects in their magic. The teaspoon often represented the element of air on an altar.
Spoons are also used for mixing potions and making nourishing meals. Copper is a conductor of energy, that is channeled through the crystals embedded in these spoons.
Choose purple Amethyst for healing and to enhance supernatural connections.
Choose blue-green Fluorite for clarity and calm.
These are essential tools for Wiccan witches and nature worshippers who just want to include some magic in their day-to-day life.
Incense is also ideal for cleansing and enhancing spirituality.