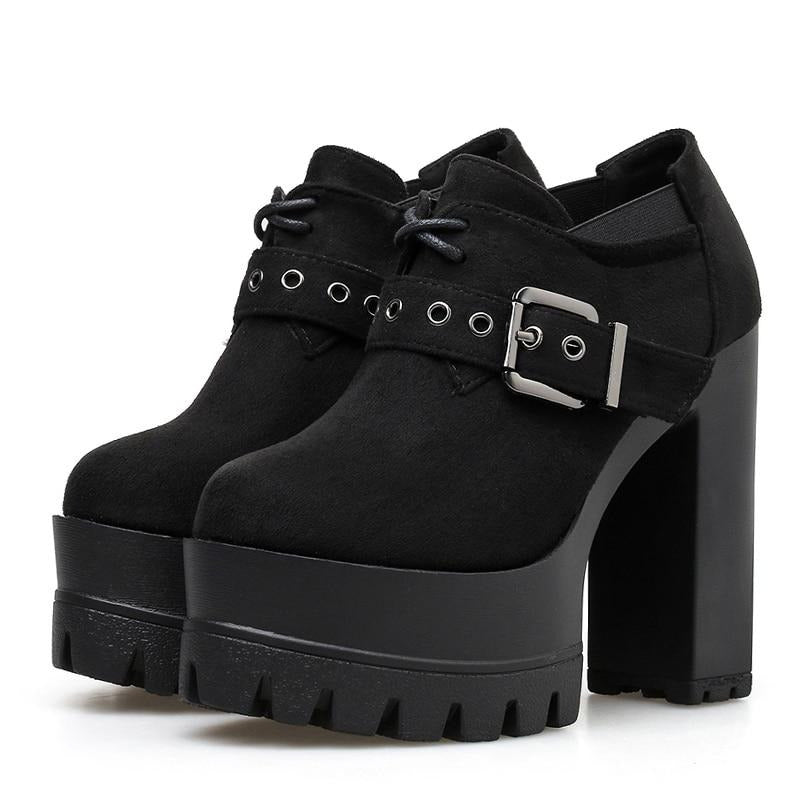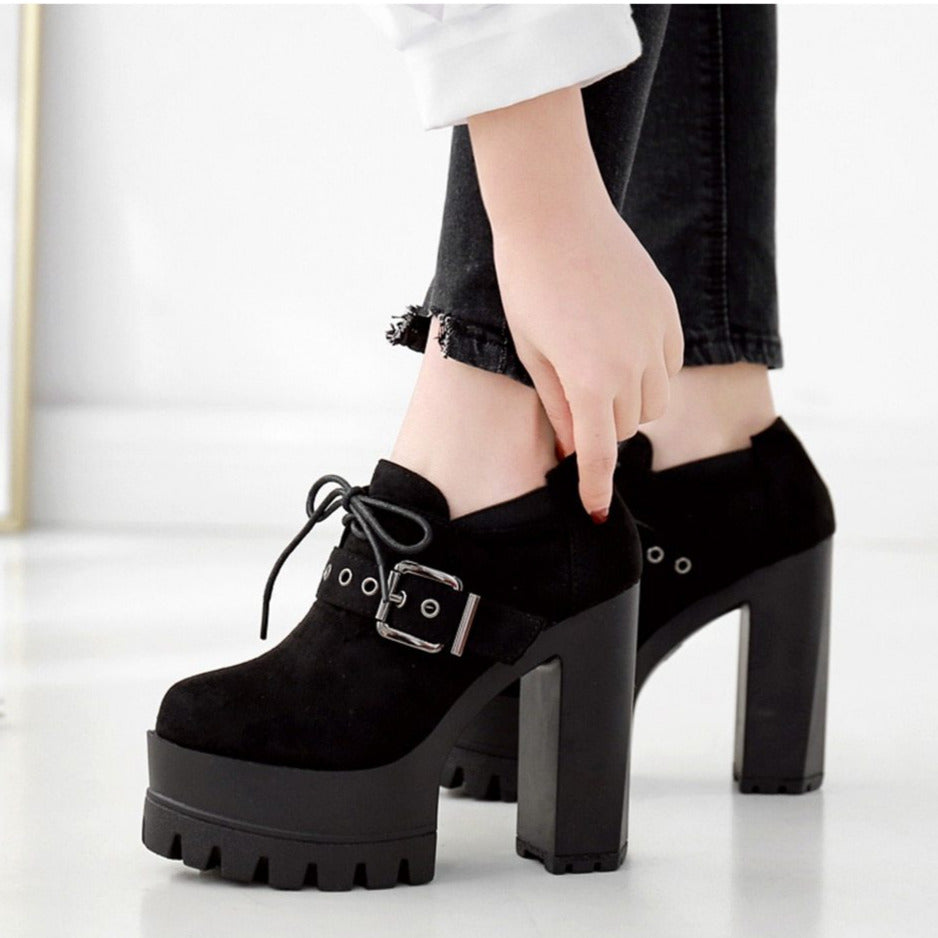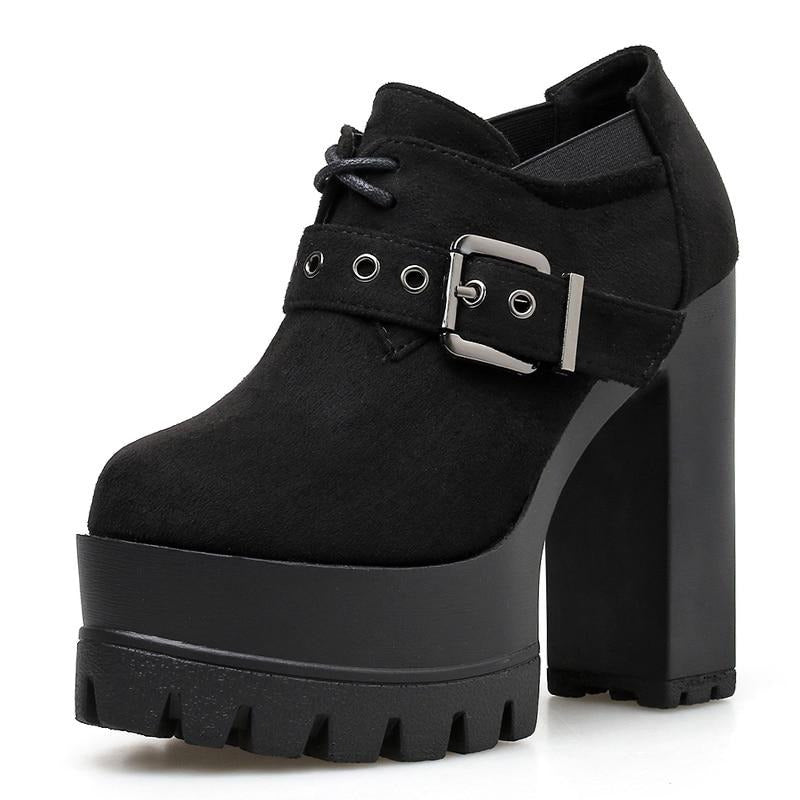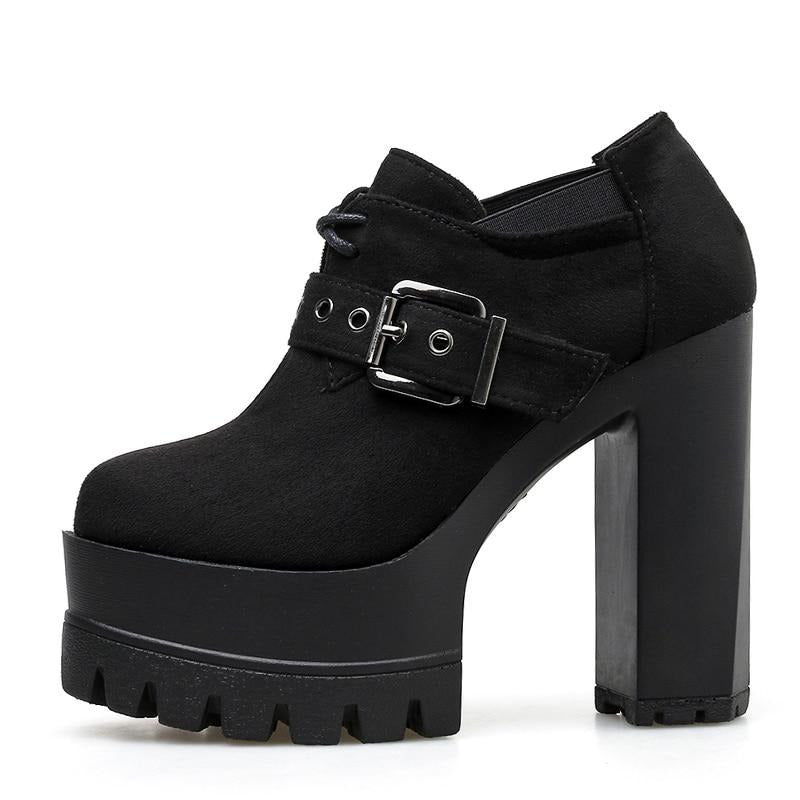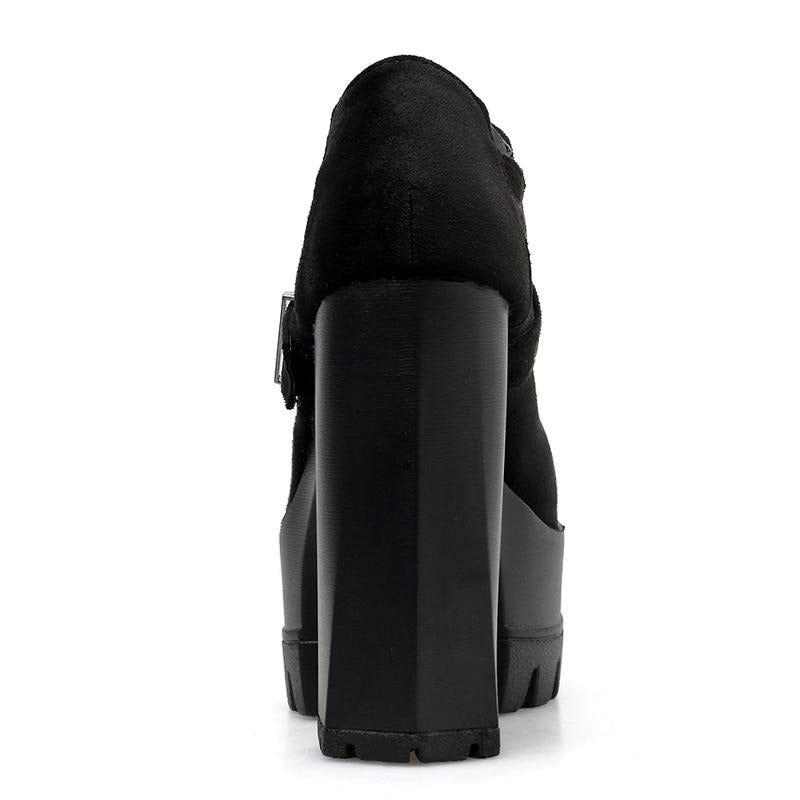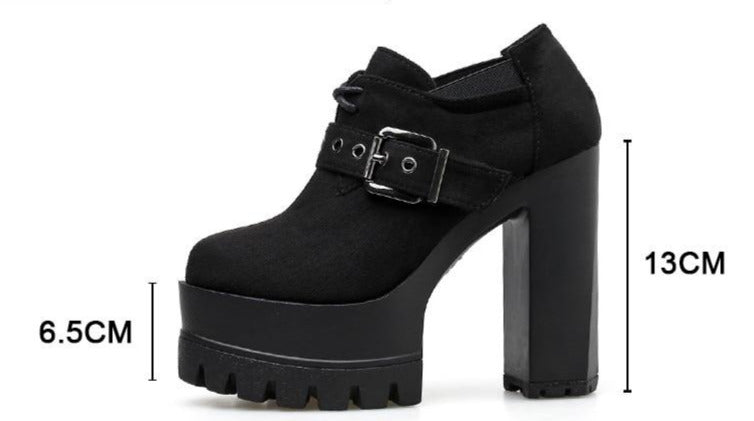 Babydoll Buckle Ankle Booties
This item is in stock now and ready to ship worldwide.
Scroll down for product details & size specifications.
These chunky babydoll round-toe booties are a serious statement piece for any gothic babe looking to escalate her personal style!

With strappy metal buckle across the top, sweet little laces, with a precious round-toe design made of soft suede.

A comfortable wedge style shoe that's easy to walk in while still towering over your enemies with fierce and edgy style!
Practical, witchy, gothic & kawaii as heck - the best combination!
Made of 100% cruelty free vegan materials only!

13cm high at the heel, and a 6.5cm wedge at the toe.
Sizes given are in traditional USA women's sizes. When in doubt, size up!