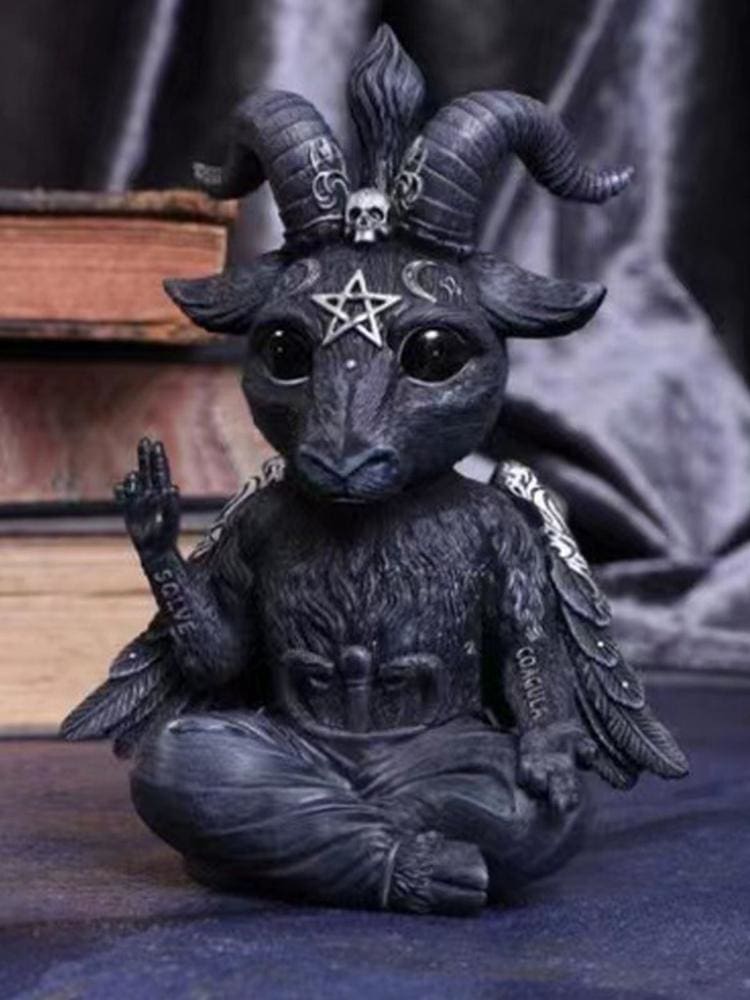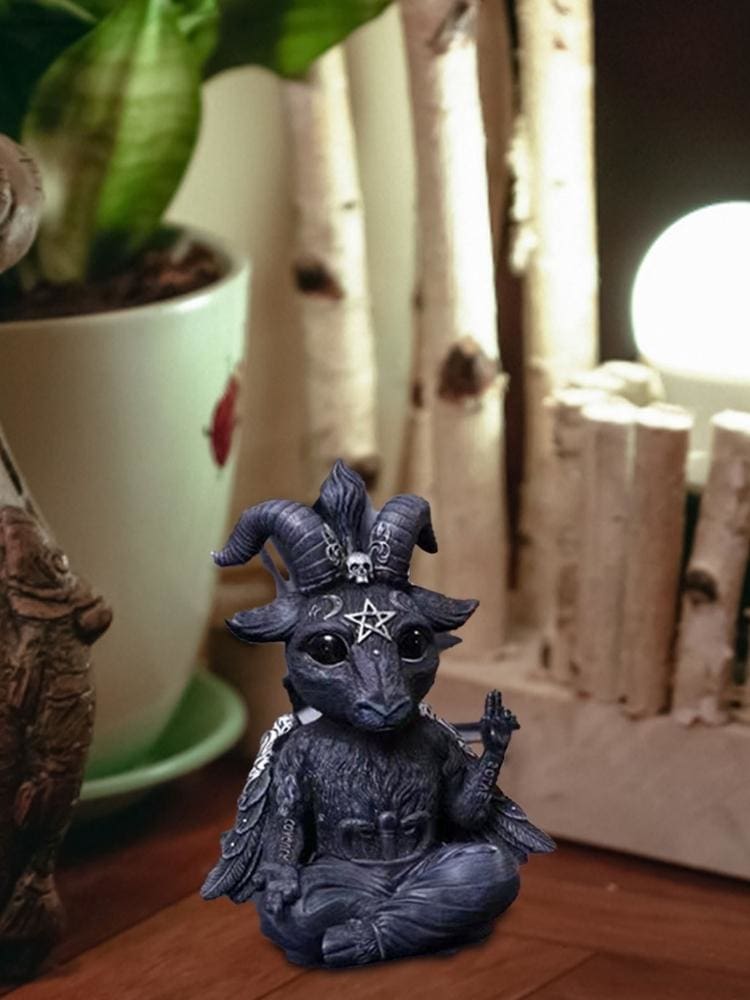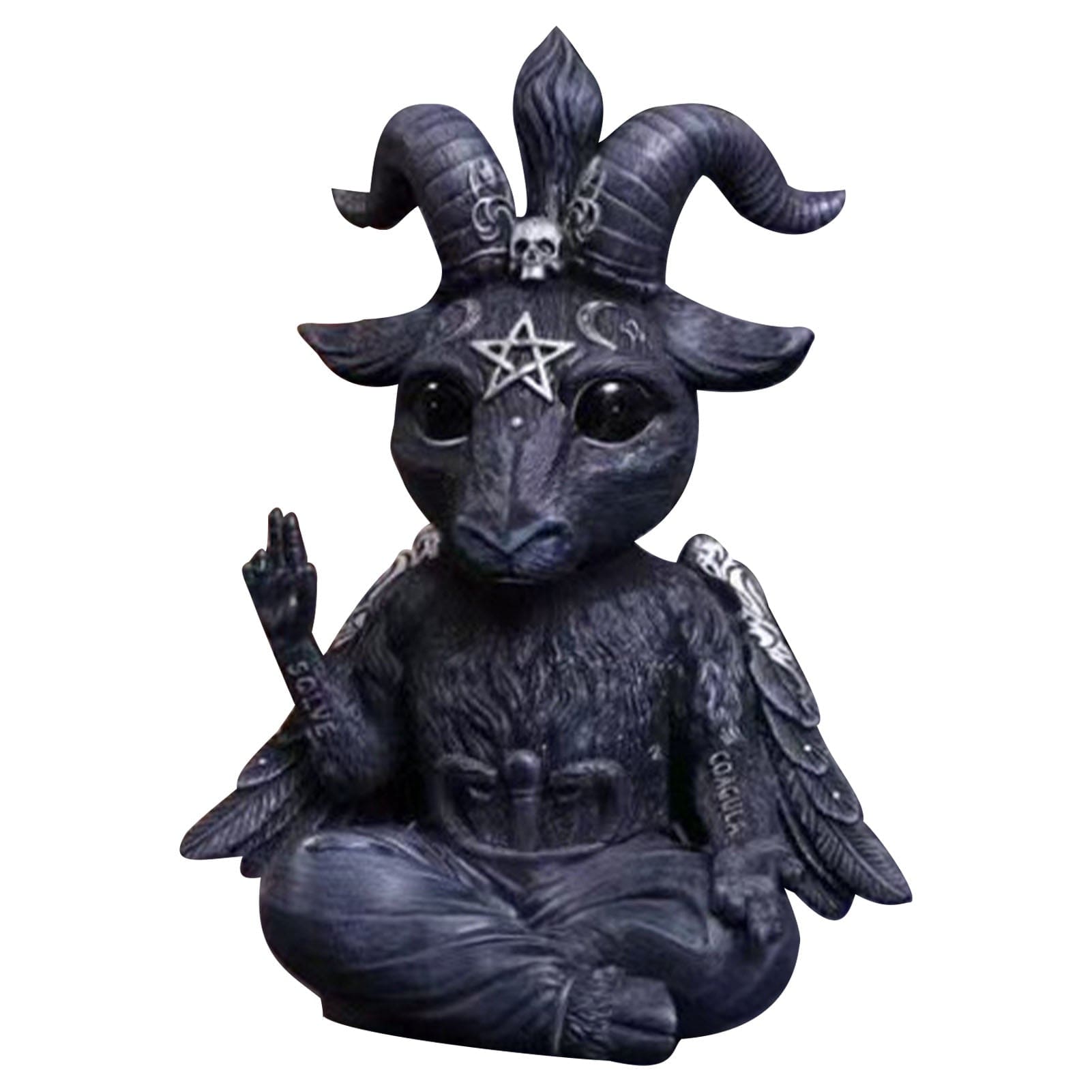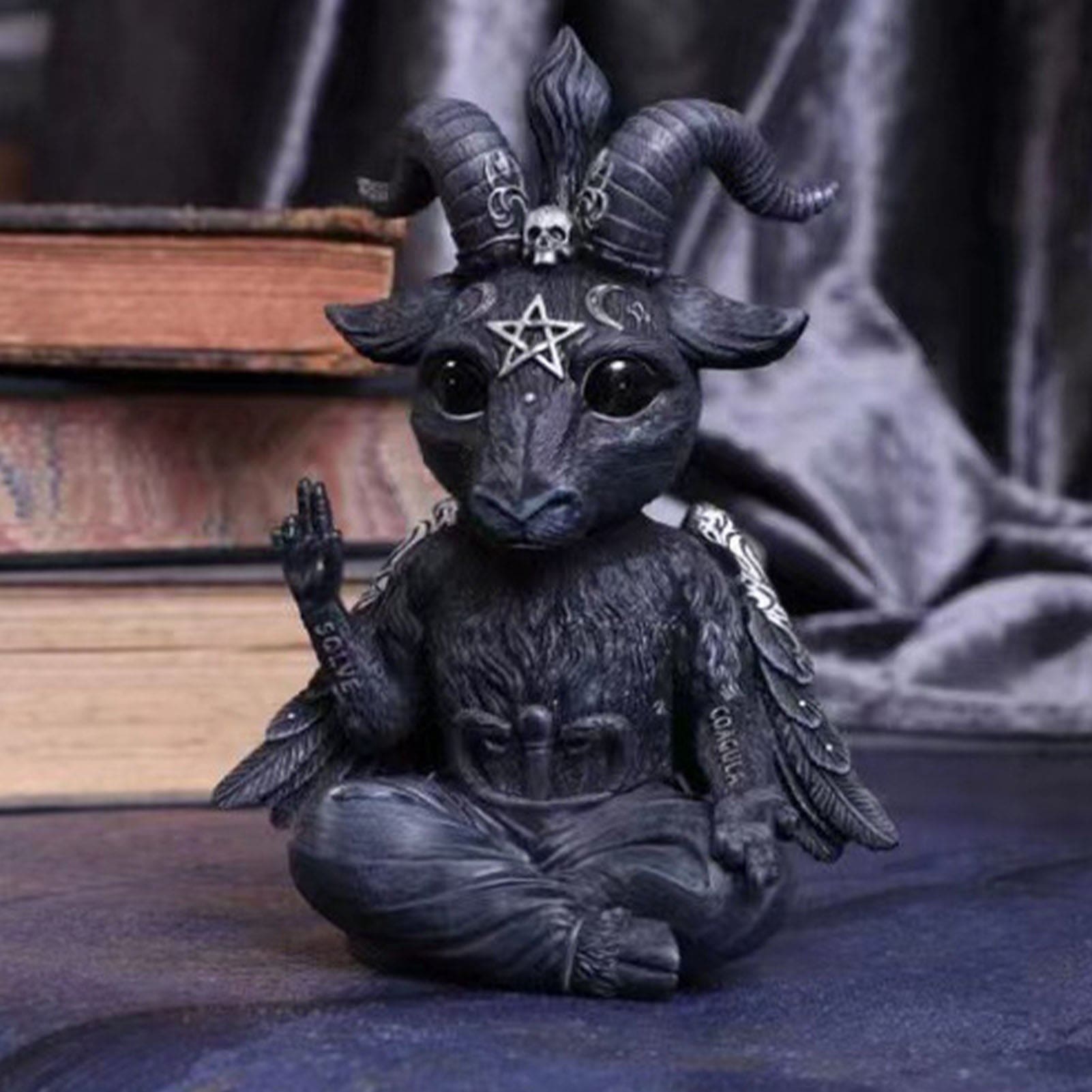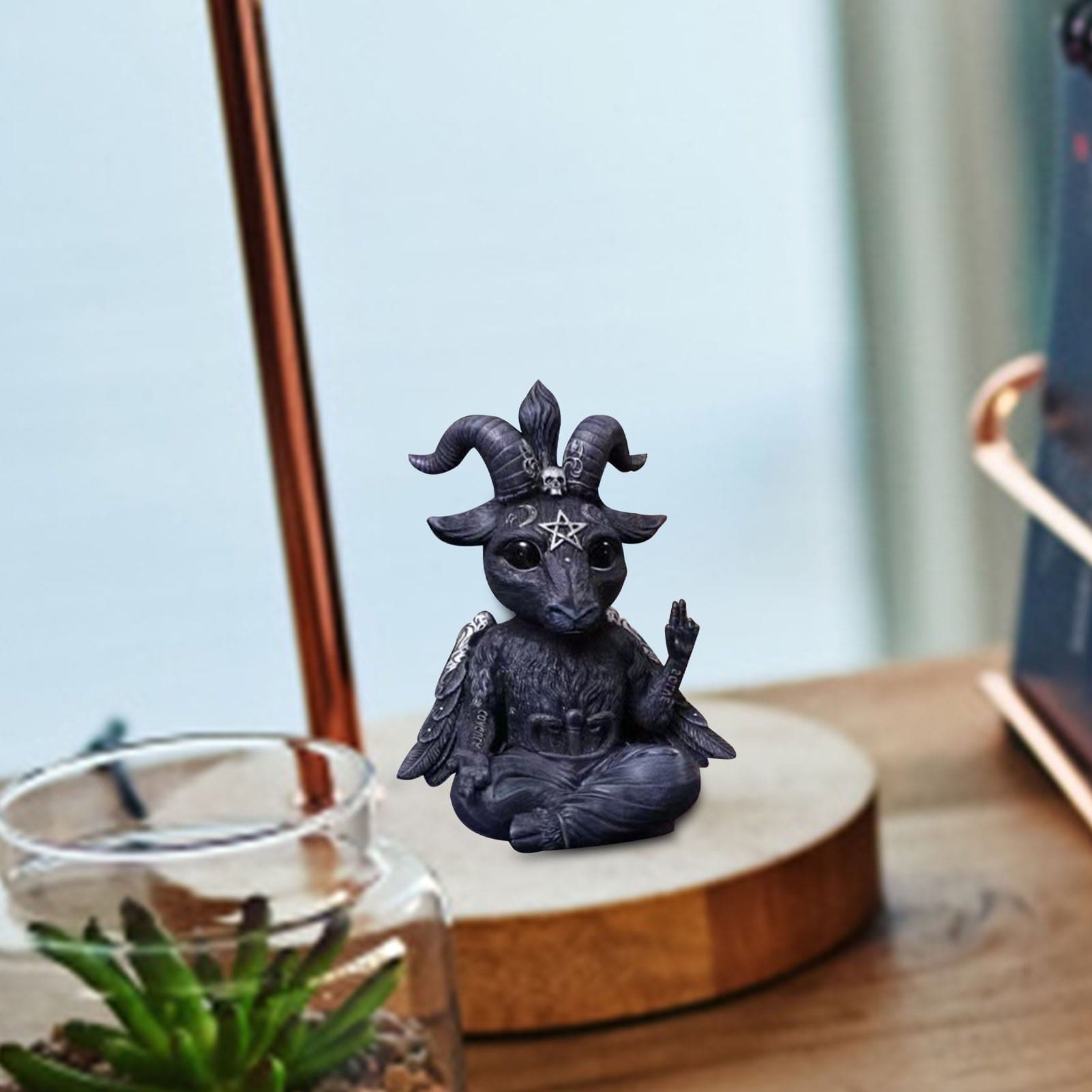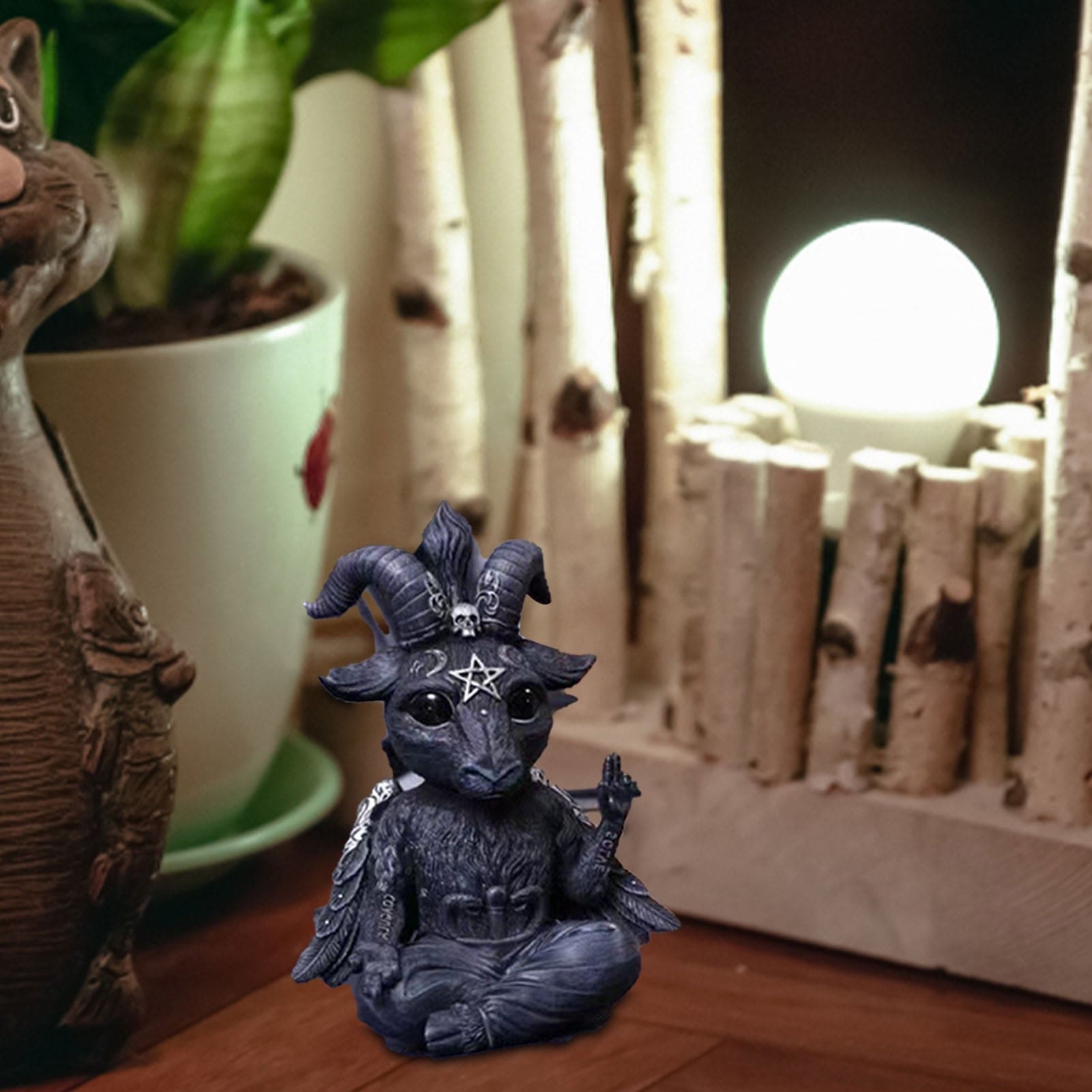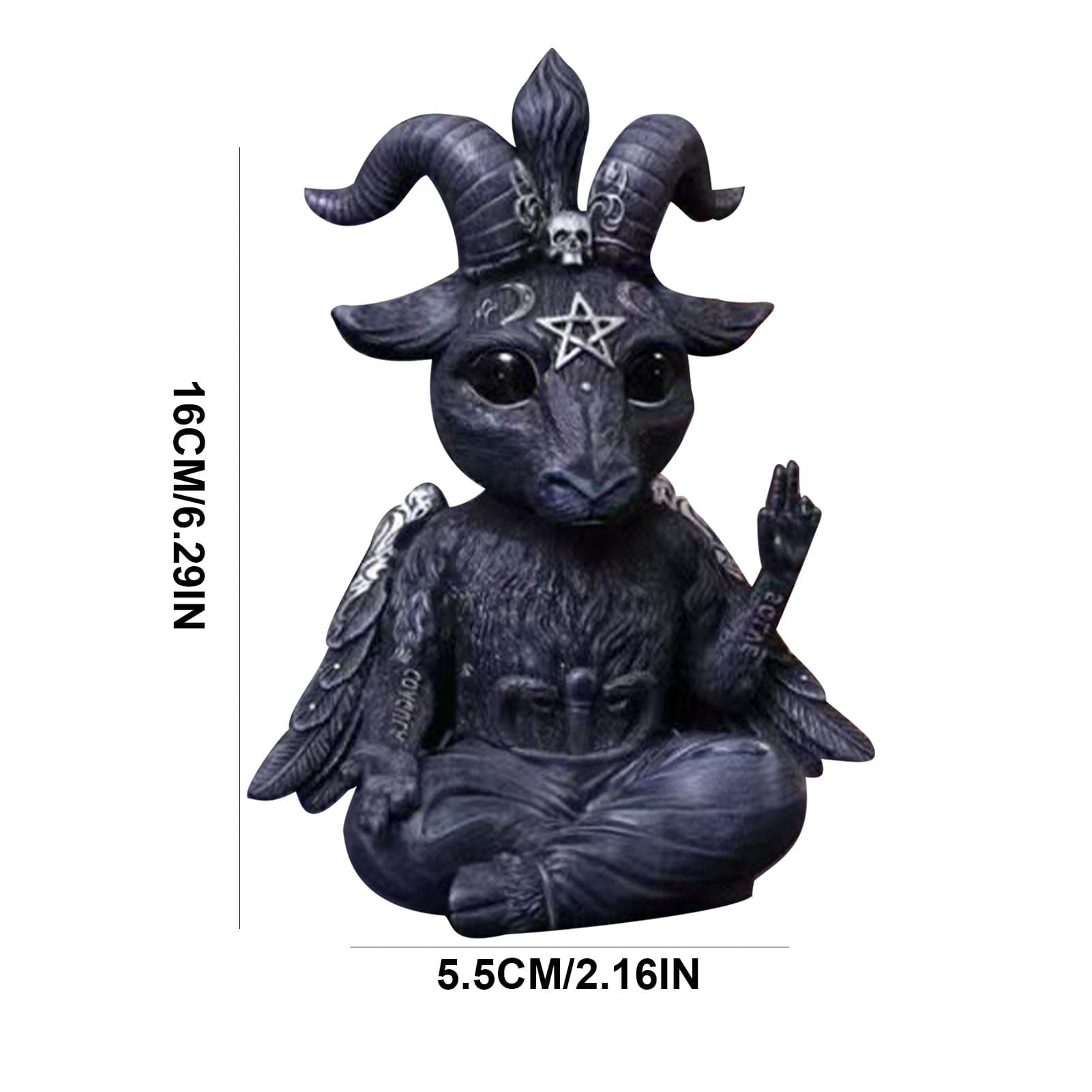 Baphomet Ornate Altar Statue
This item is in stock now and ready to ship worldwide.
Scroll down for product details & size specifications.
6-inch Baphomet statue ideal for occult altars.
In the 14th century, the Inquisitions decided to suppress the order of the Knights Templar for their worship of Baphomet, a deity representing balance and harmony.
Baphomet is often referred to as the Sabbatic Goat, drawn by Eliphas Levi, which represents perfect equilibrium: half man and half woman, half human and half animal, and half good and half evil. The deity represents the plurality within all of us and the balance that we must create.
This altarpiece is perfect for anything who loves all things dark, gothic, and esoteric, and also for meditators and magical practitioners seeking balance.
Fans of Baphomet symbology will also love these Devil Tarot Card Pins.