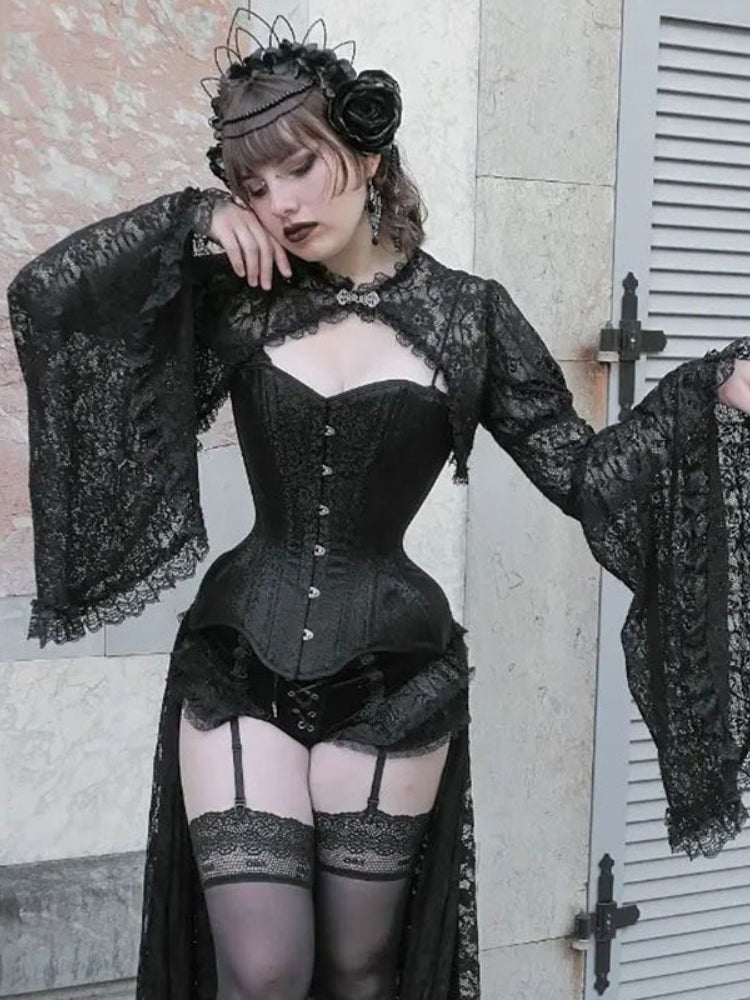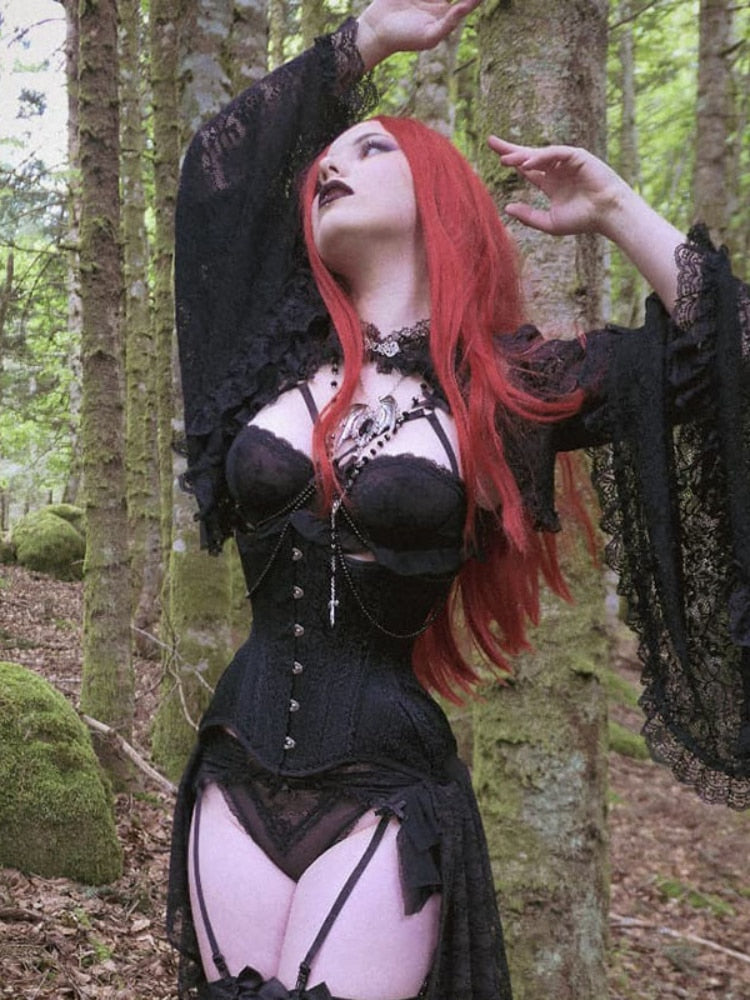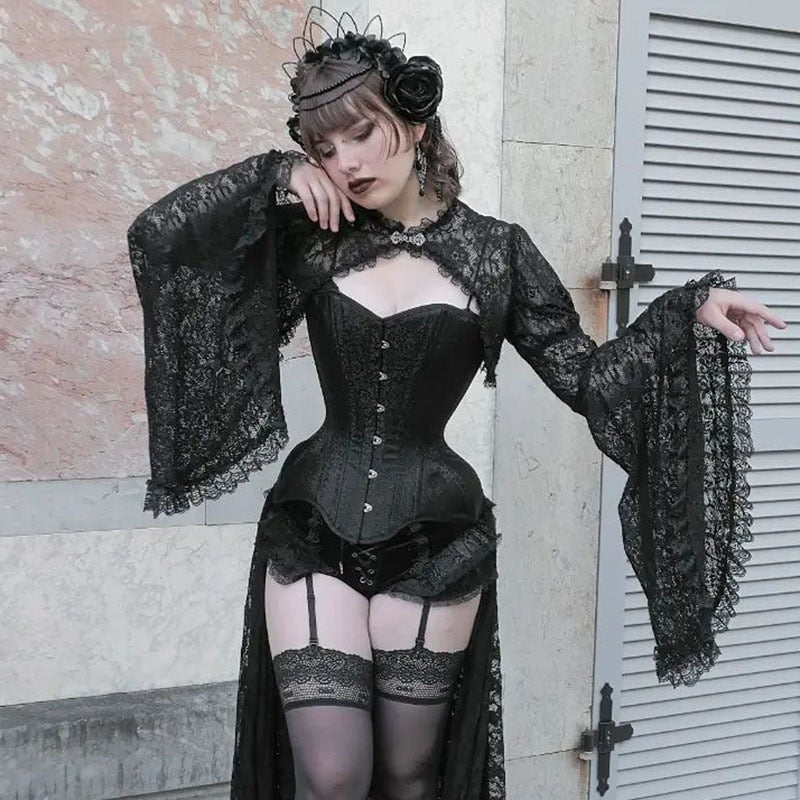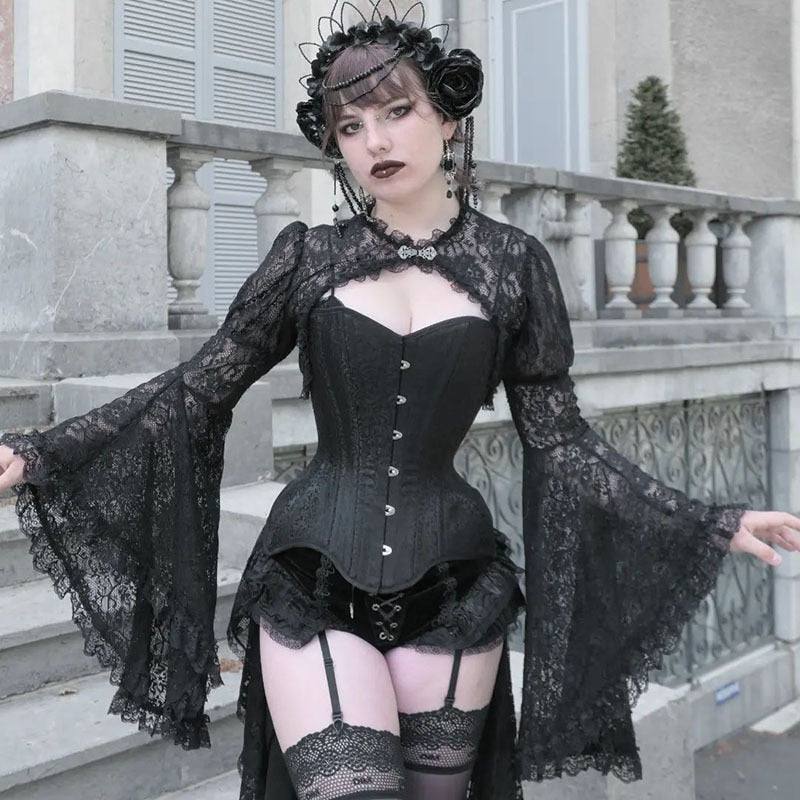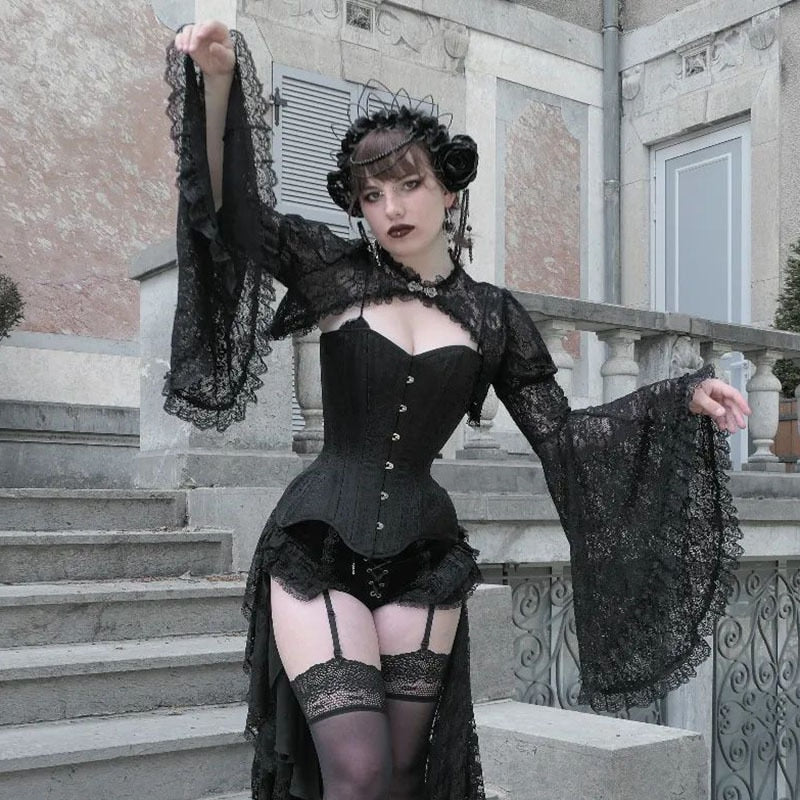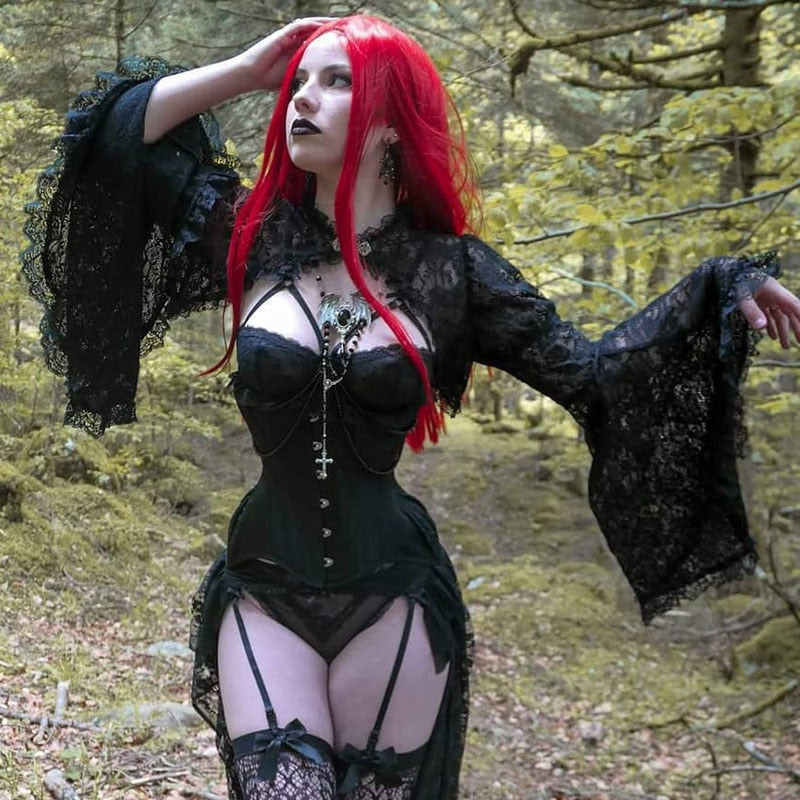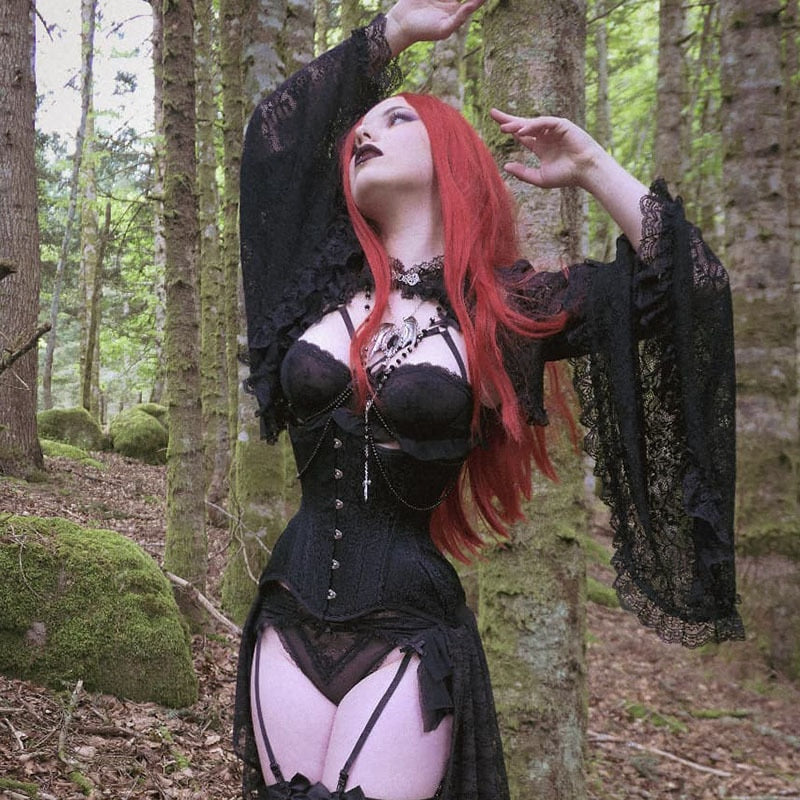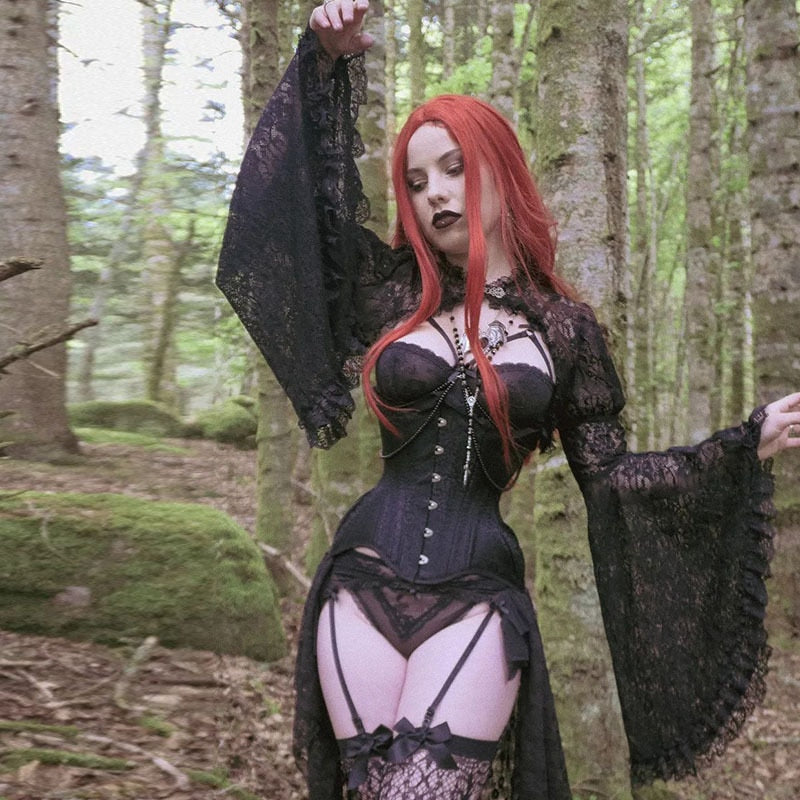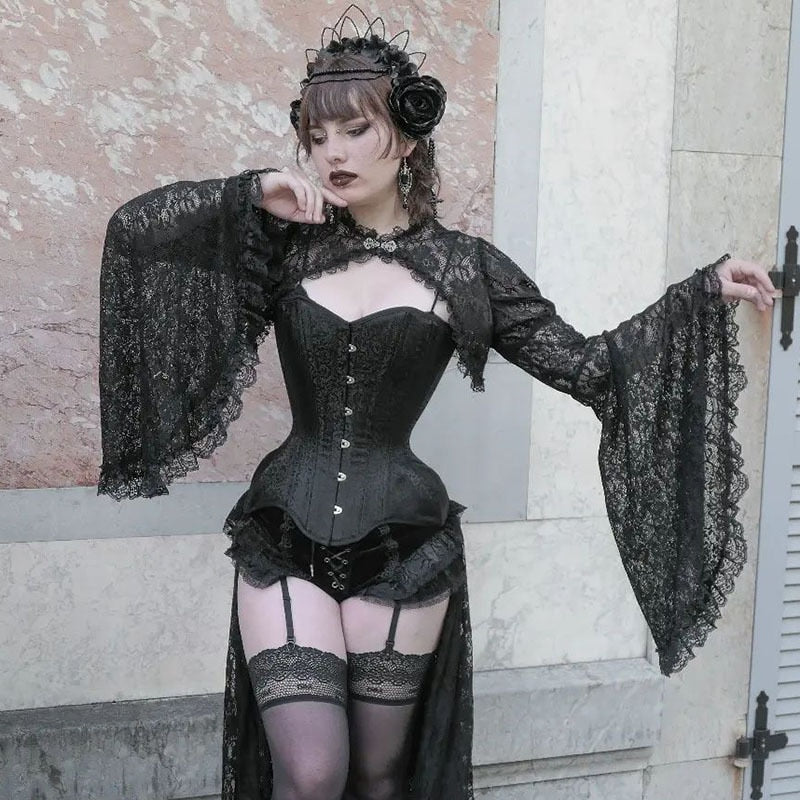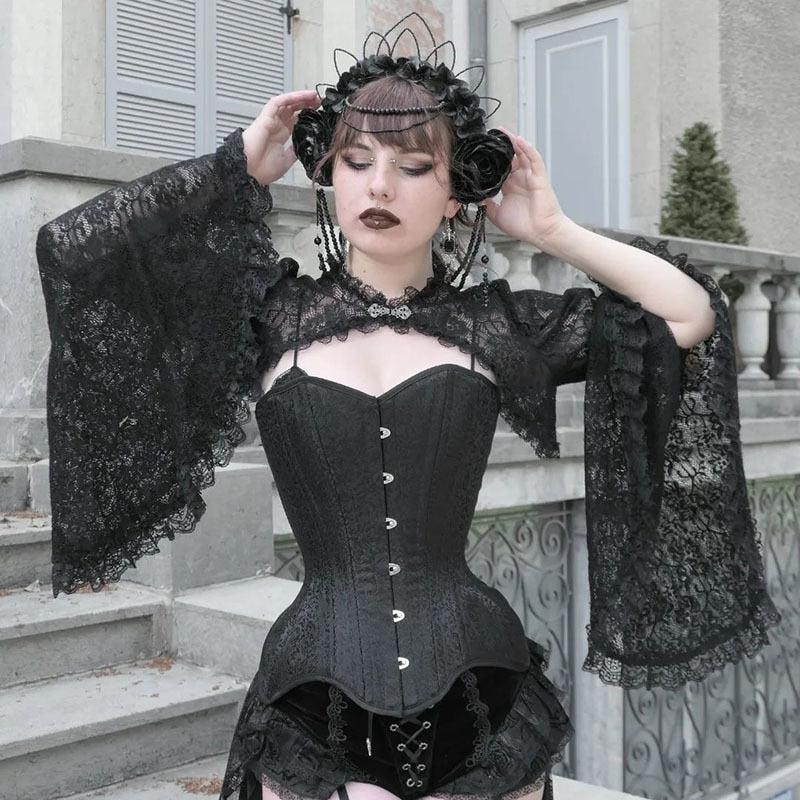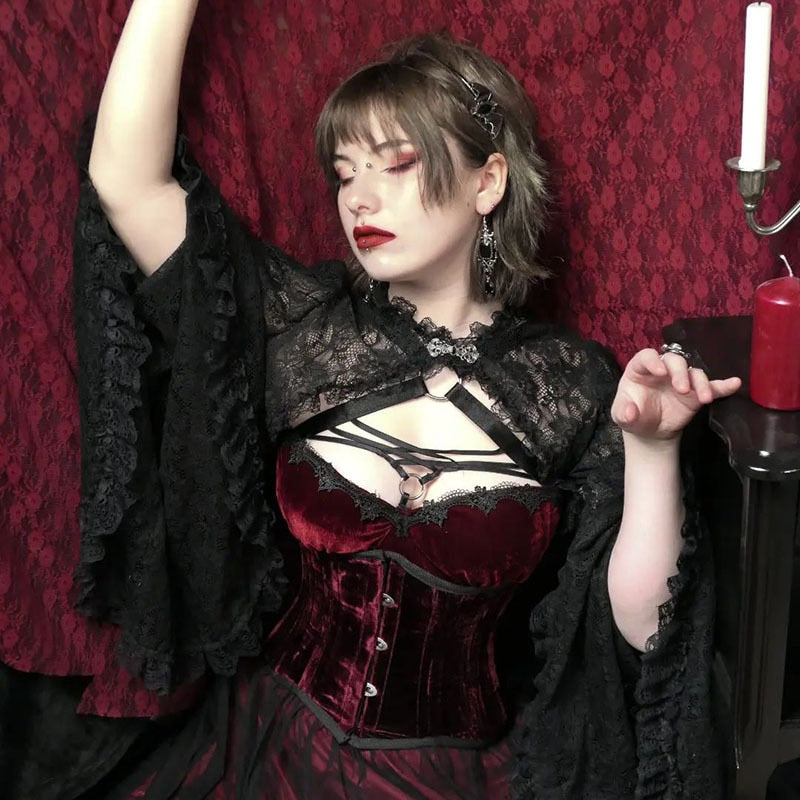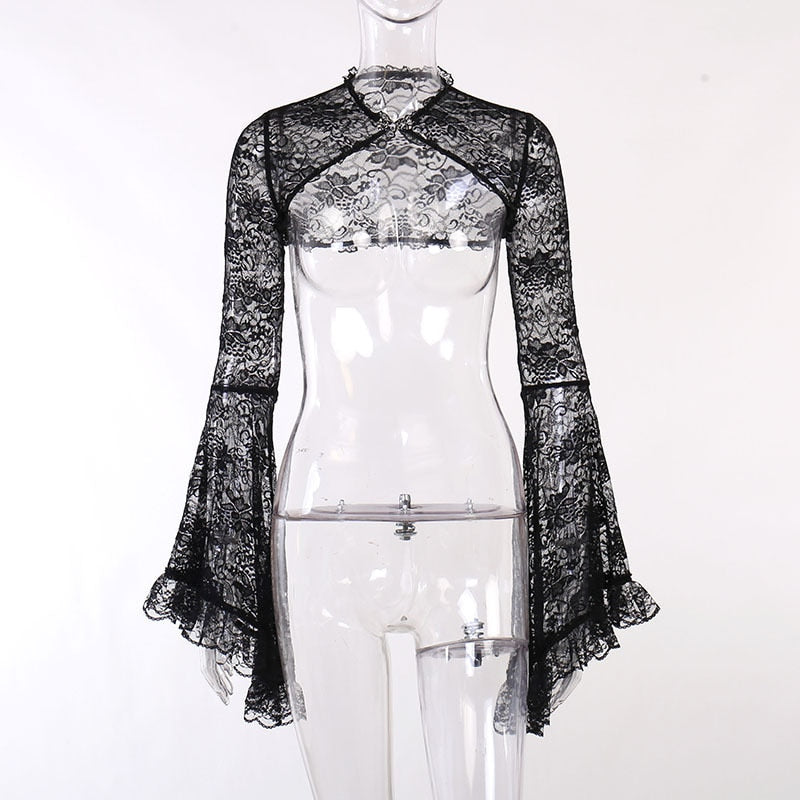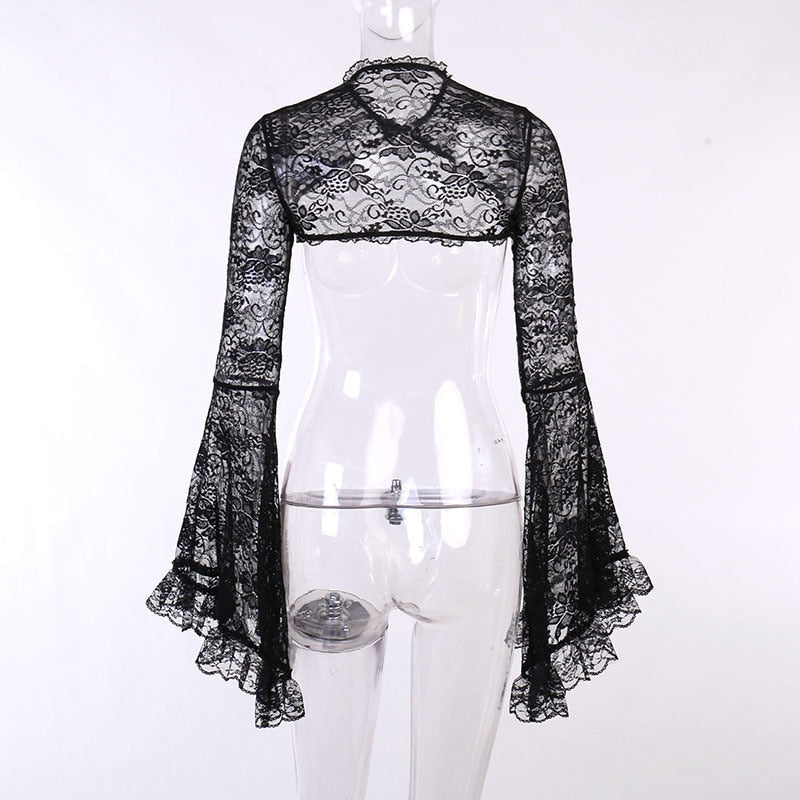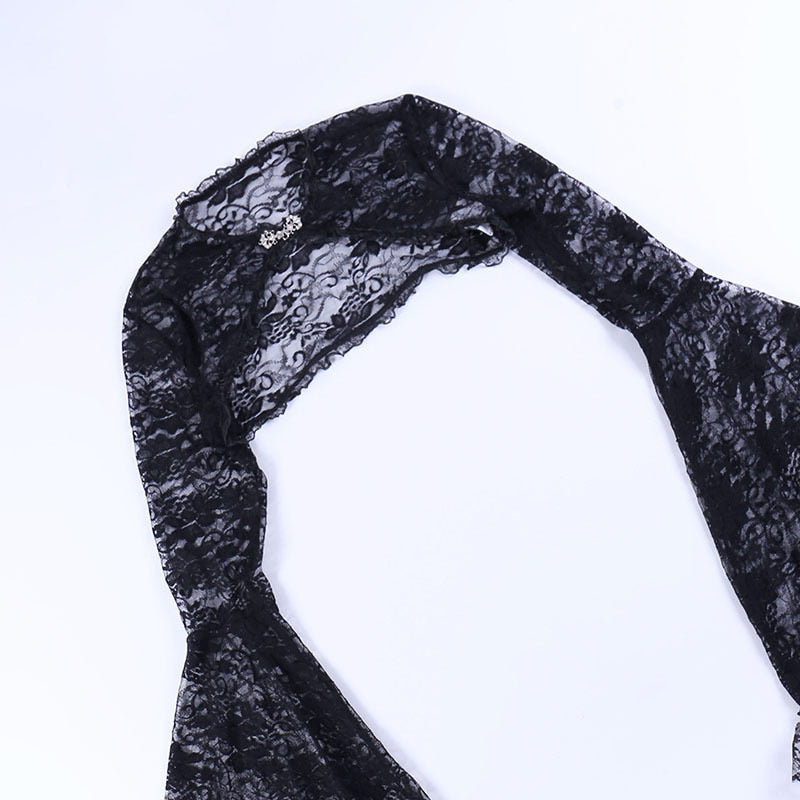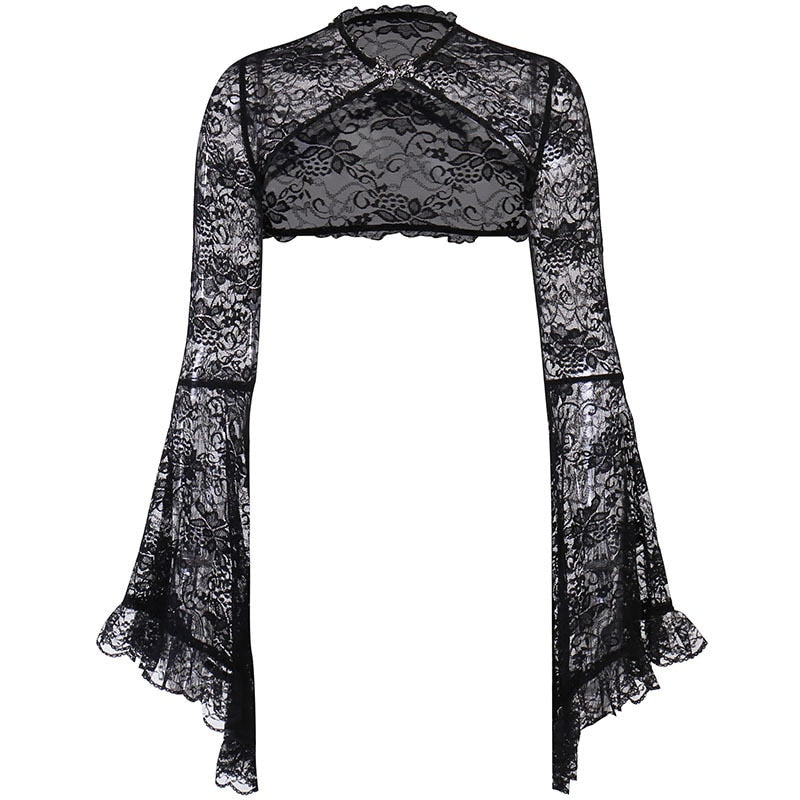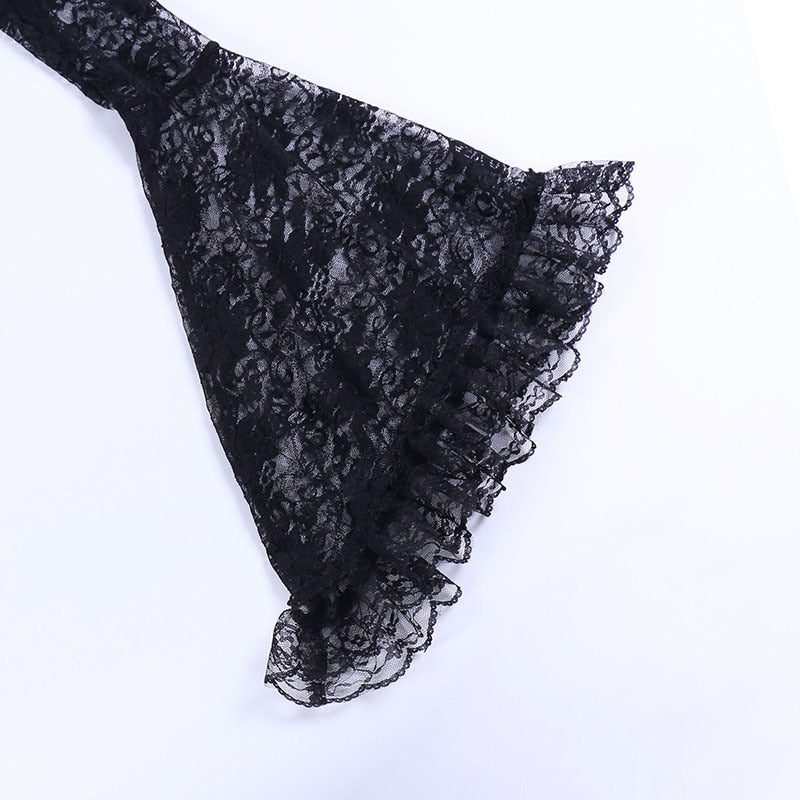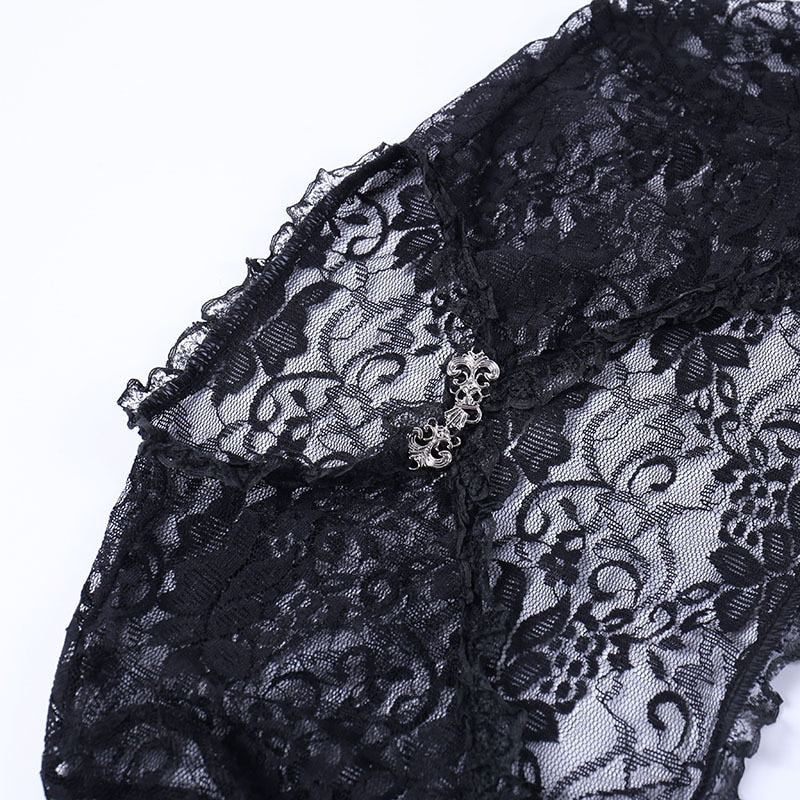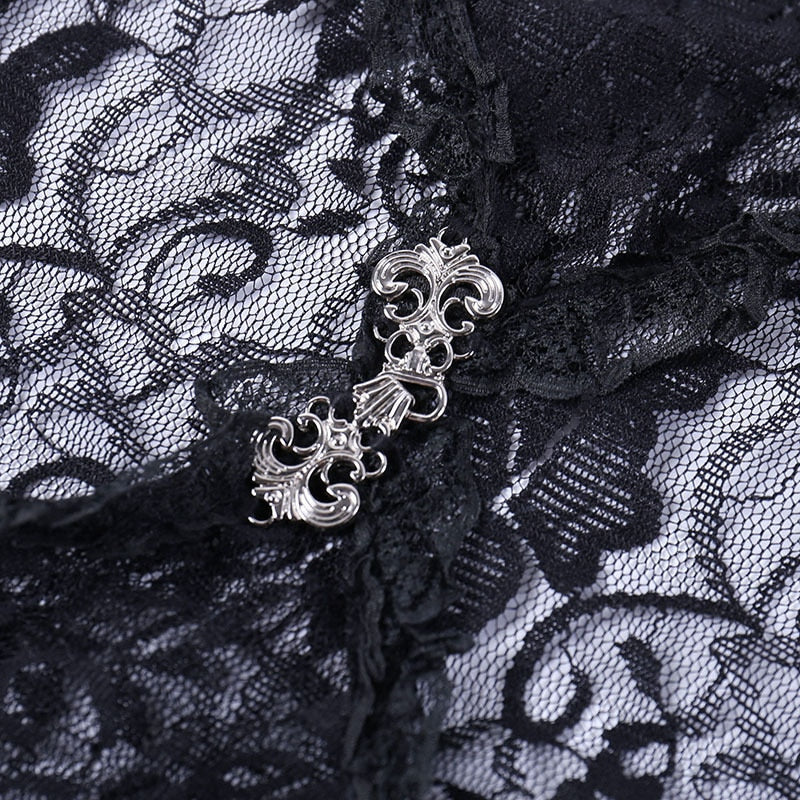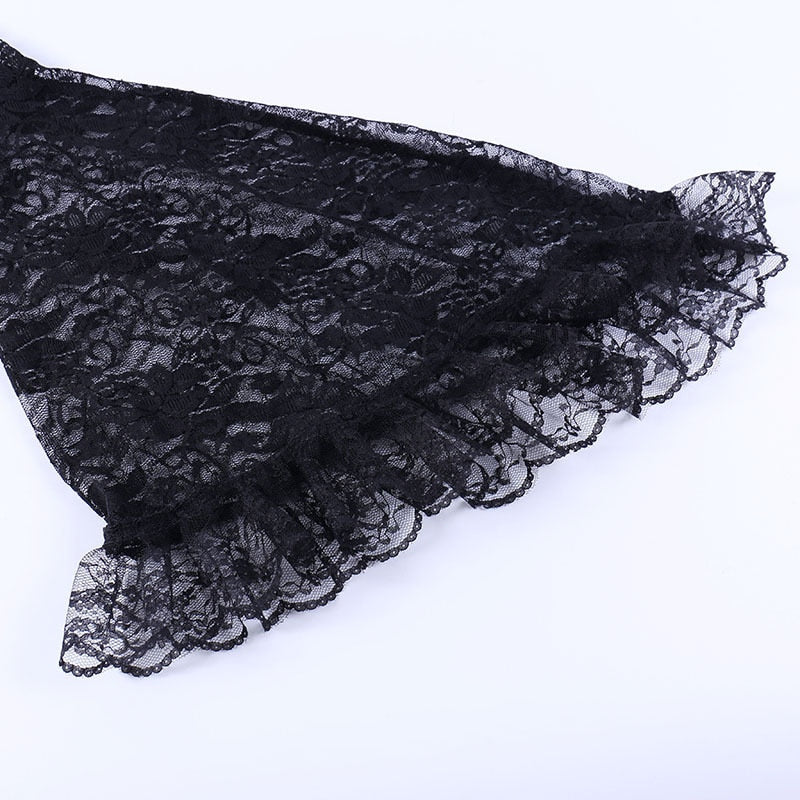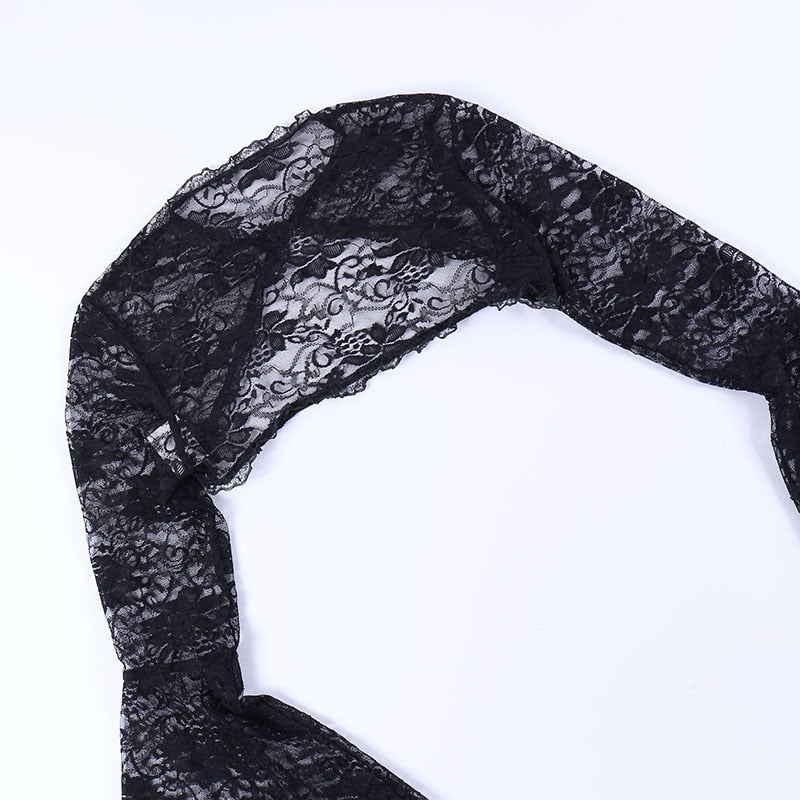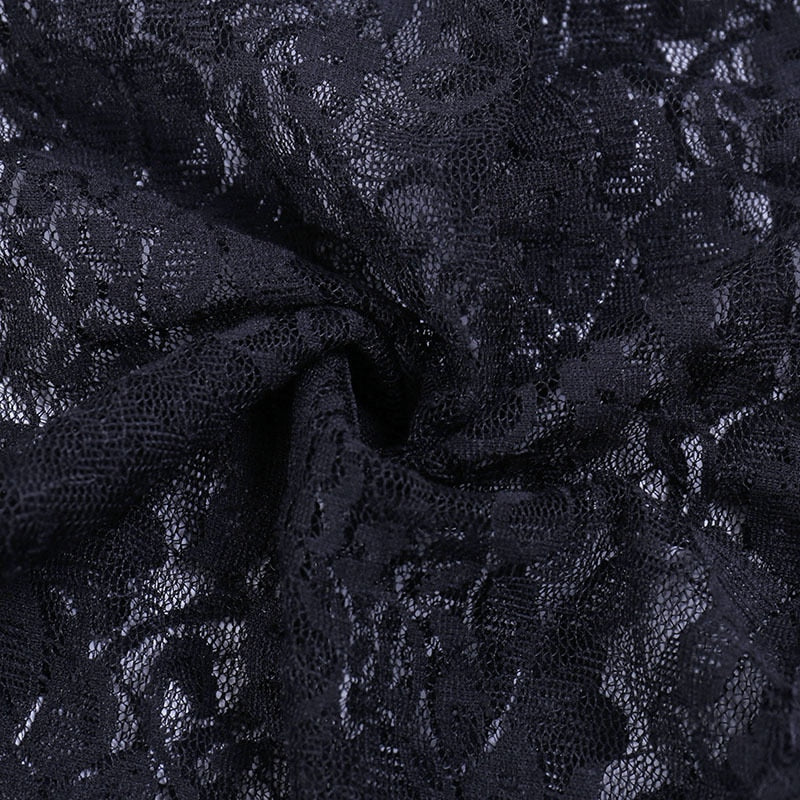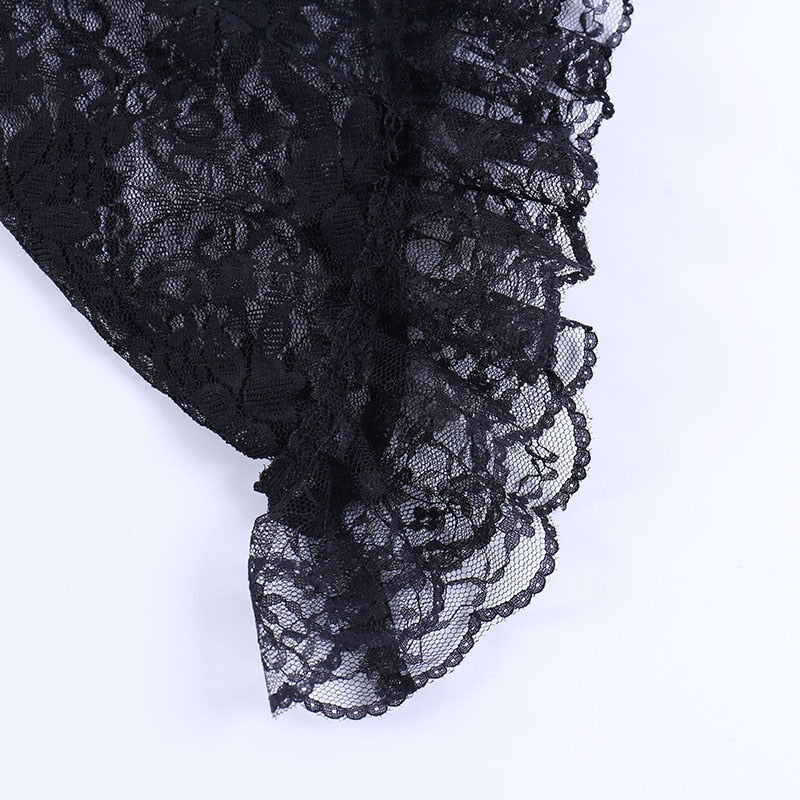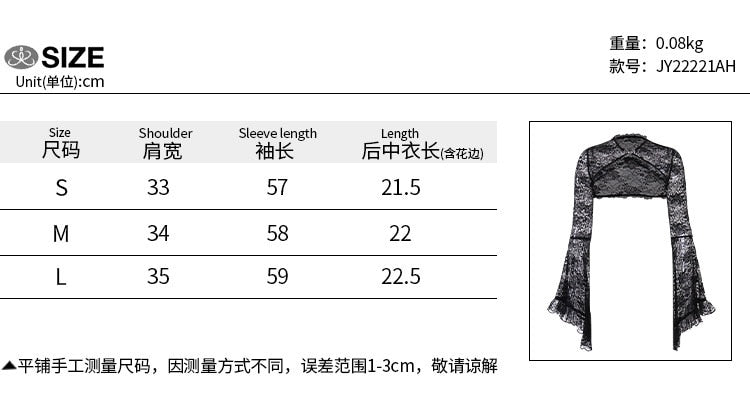 Baroque Lace Bell Sleeve Overlay
This item is in stock now and ready to ship worldwide.
Scroll down for product details & size specifications.
Add Goth style to your favorite corset or sleeveless top for the winter months with this lace bell sleeve overlay.
The shrug overlay closes at the neck with an antique-style clasp.
The delicate black lace sleeves open up around the elbows to form striking bat wings.
Frills around all the hems add details that draw the eye.
Ideal for gothic queens and Wiccan priestesses.
Wear it with this gothic black and wine lace corset.