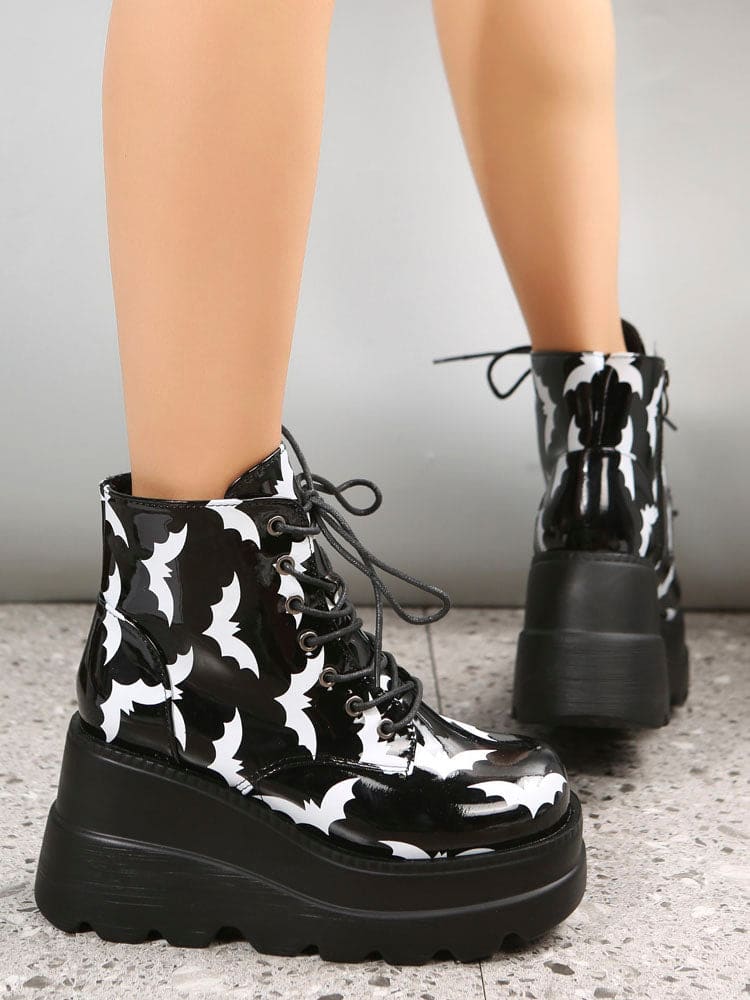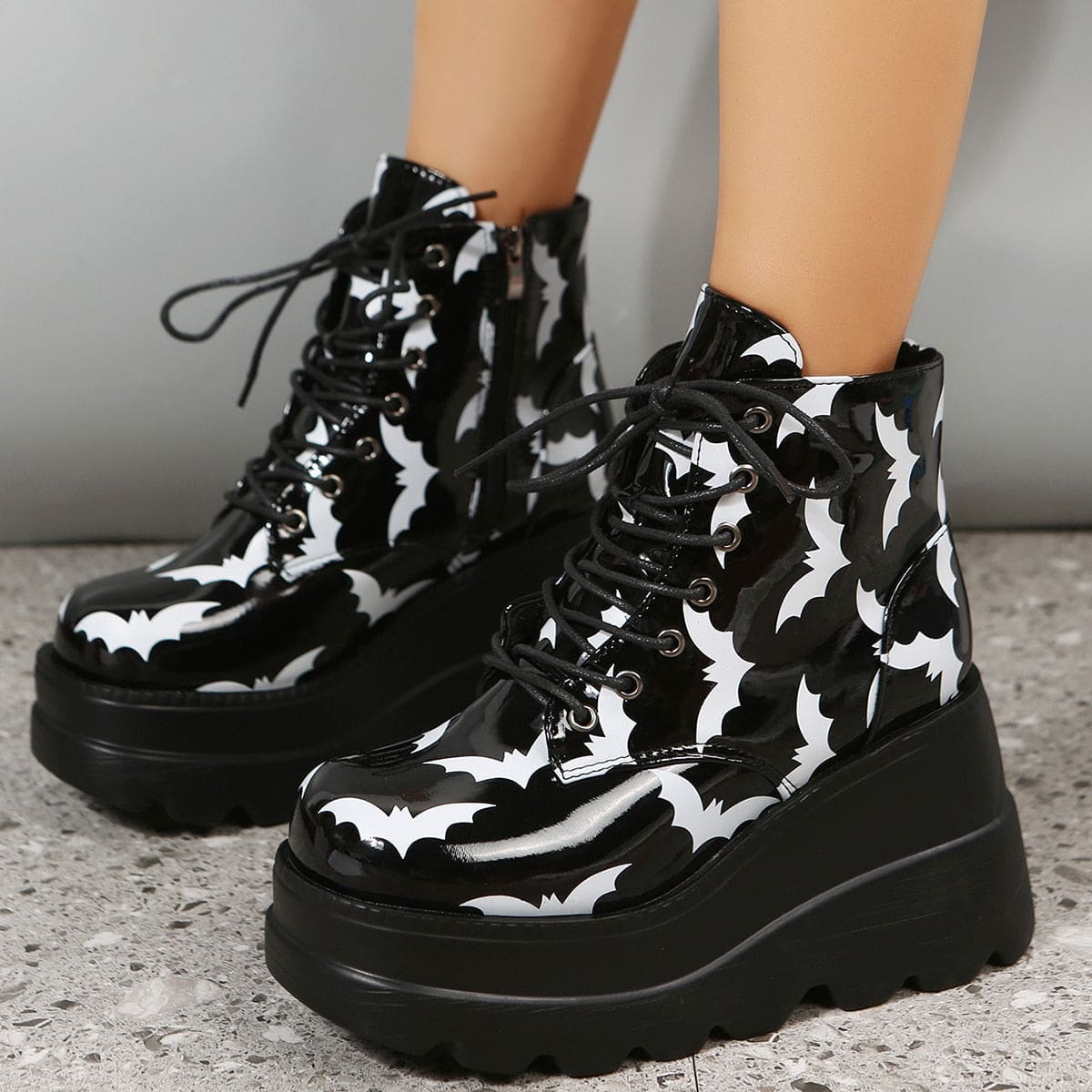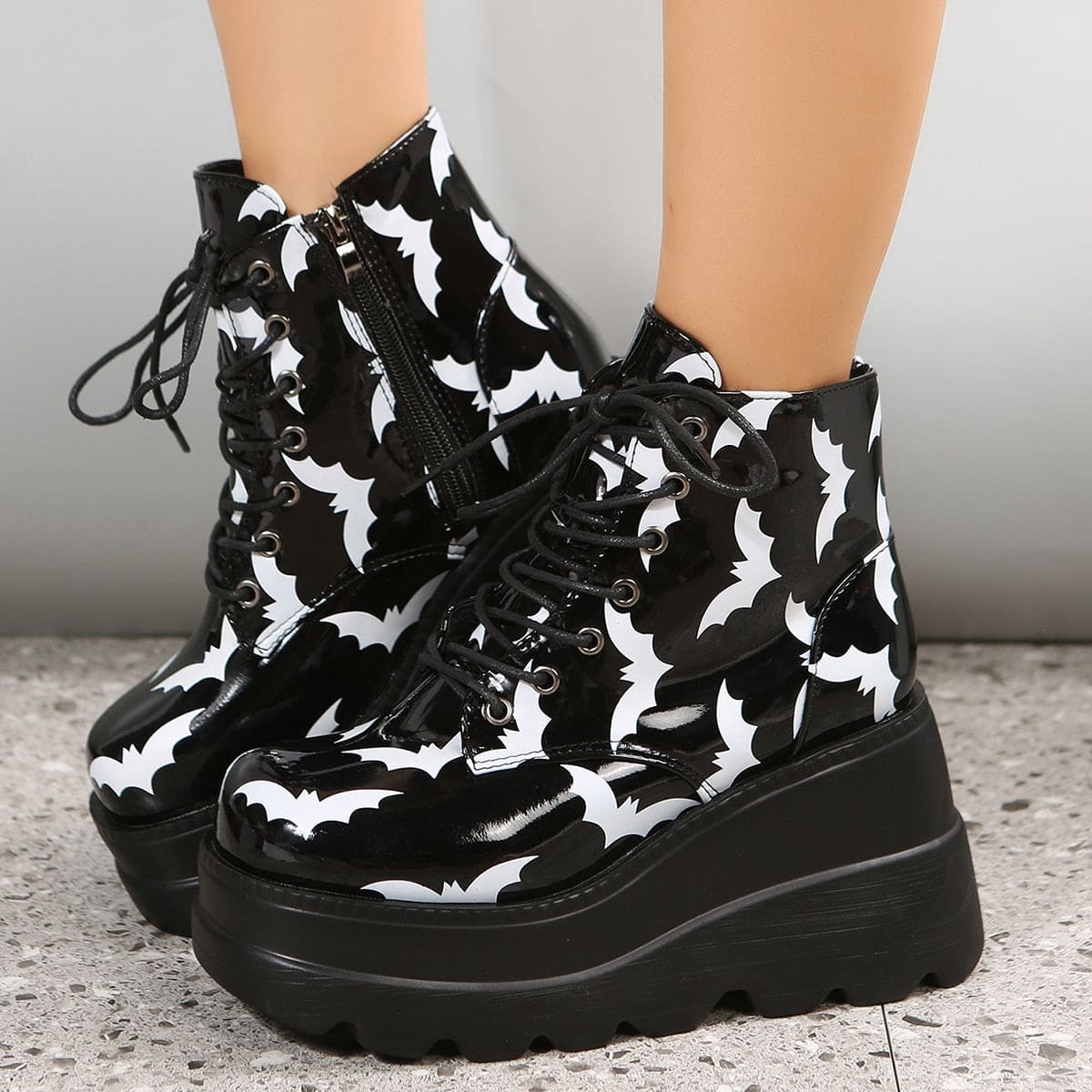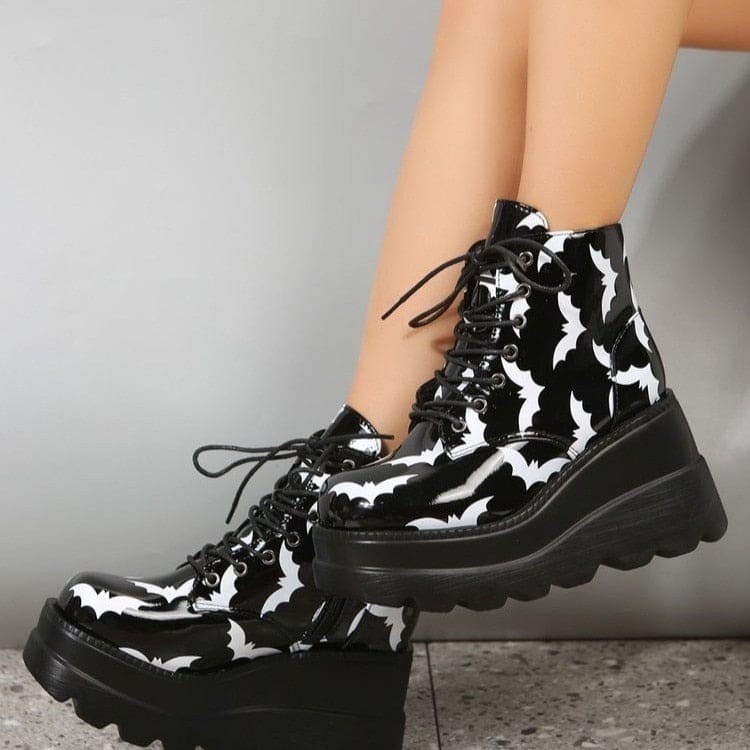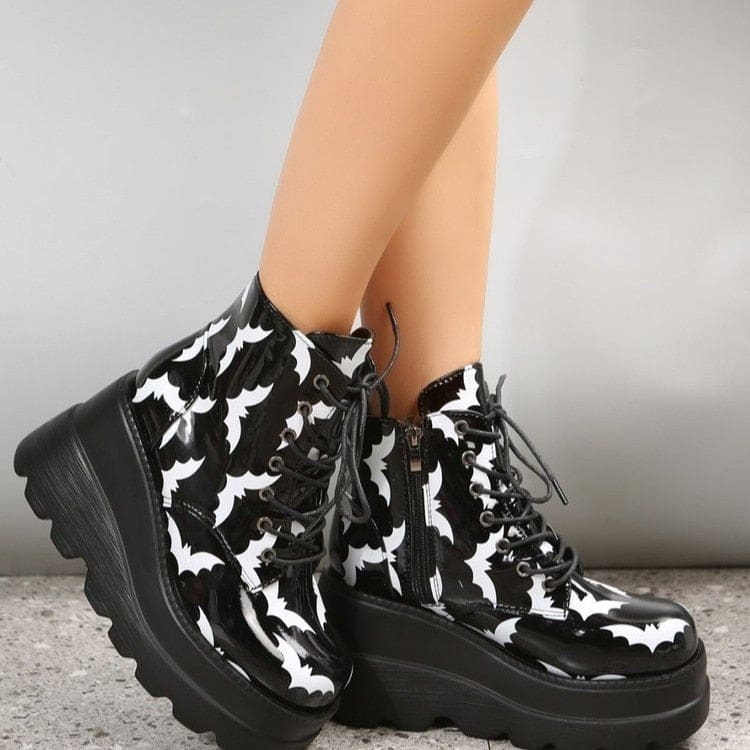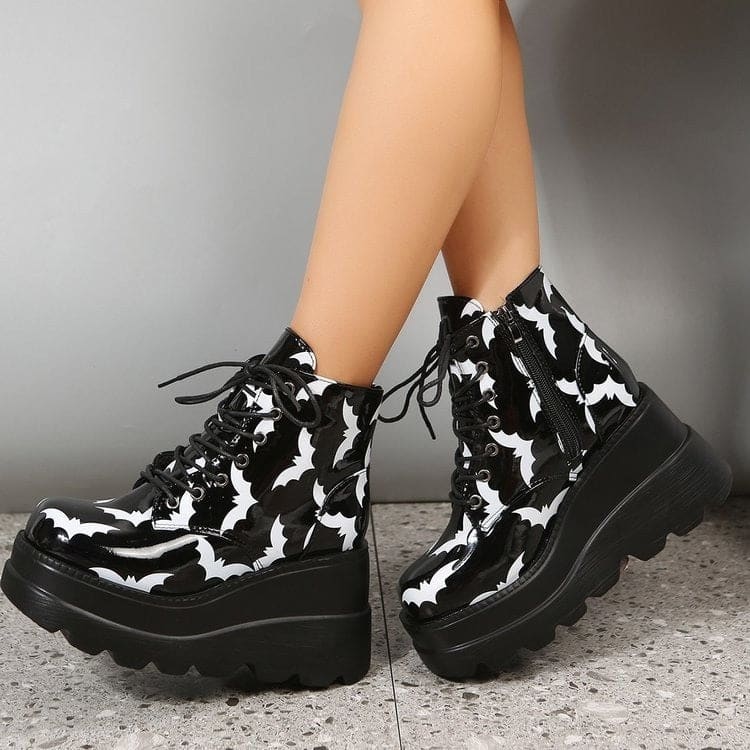 Bat Cave Booties
This item is in stock now and ready to ship worldwide.
Scroll down for product details & size specifications.
Introducing our Bat Cave Booties, the epitome of gothic fierceness and dark style. Step into the shadows with these high-quality, ultra-chunky heels that combine elegance with a touch of edginess. Get ready to make a statement that will leave others in awe. Let's explore the features of these Bat Cave Booties in a captivating bullet point format:
Embrace your gothic spirit with these black and white booties, designed to reflect your unique style in the darkness.
The ultra-chunky design exudes a bold and confident aesthetic, perfect for those who aren't afraid to stand out from the crowd.
White bats adorn the shoes, adding a touch of mystery and symbolizing the nocturnal allure of the gothic world.
The heavy tread on these booties provides both style and practicality, allowing you to navigate any terrain with confidence.
Crafted with exceptional quality, these Bat Cave Booties ensure durability and comfort, so you can embrace your gothic vibes all day and night.
Unleash your inner gothic queen and let the Bat Cave Booties become your fearless companions. Make a bold statement with their chunky design, bat motifs, and heavy tread, embracing the darkness and celebrating your unique gothic style.