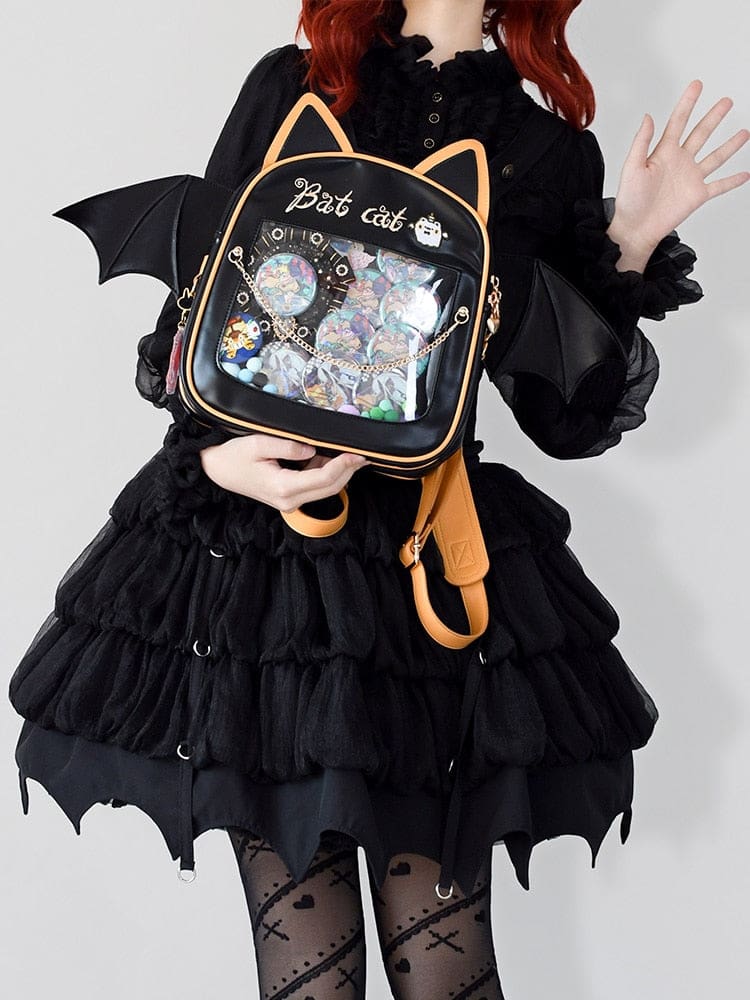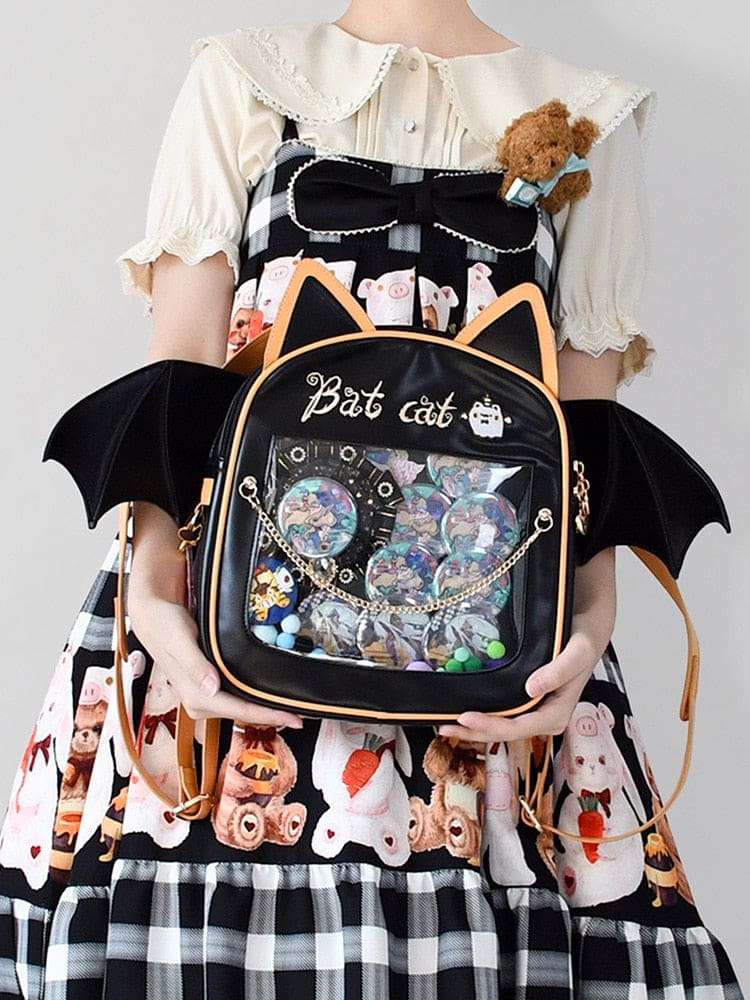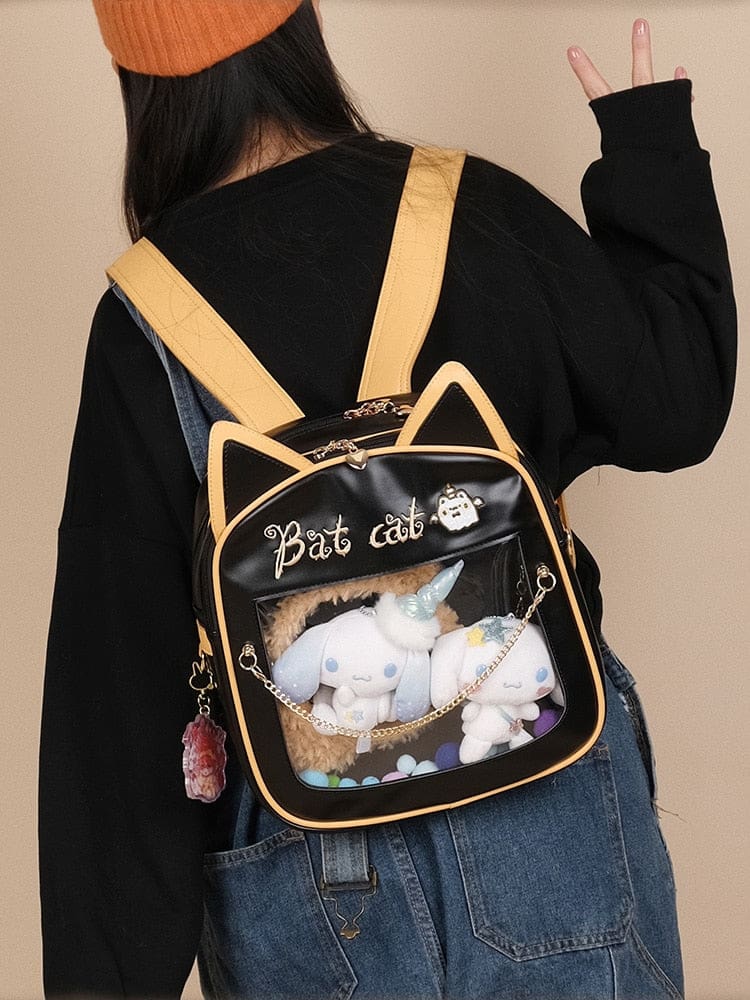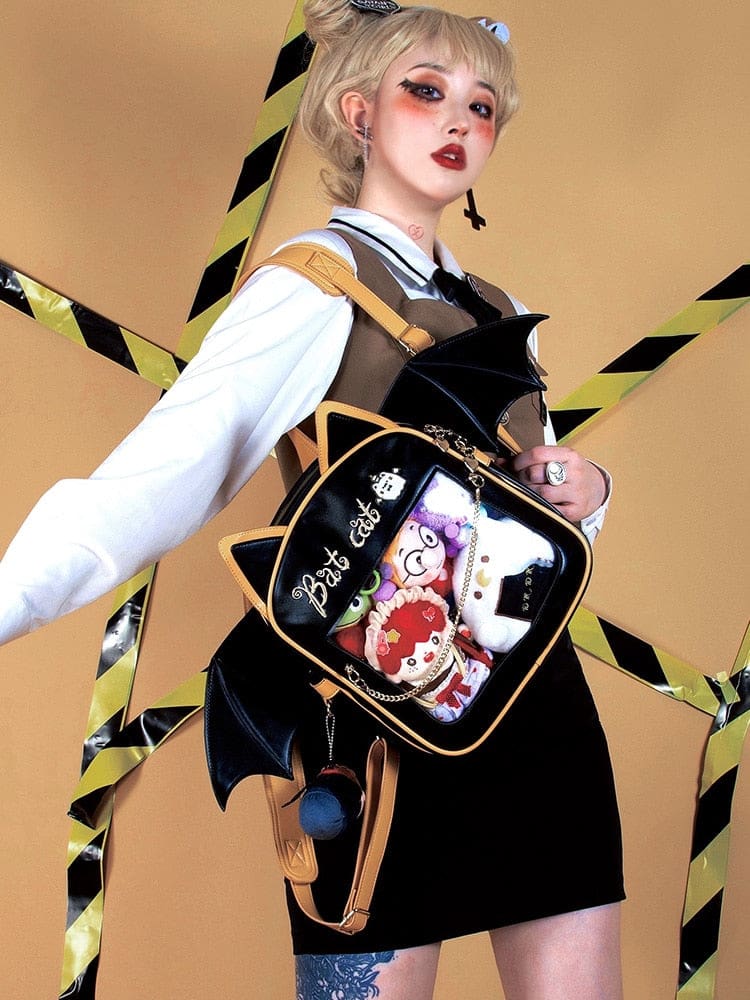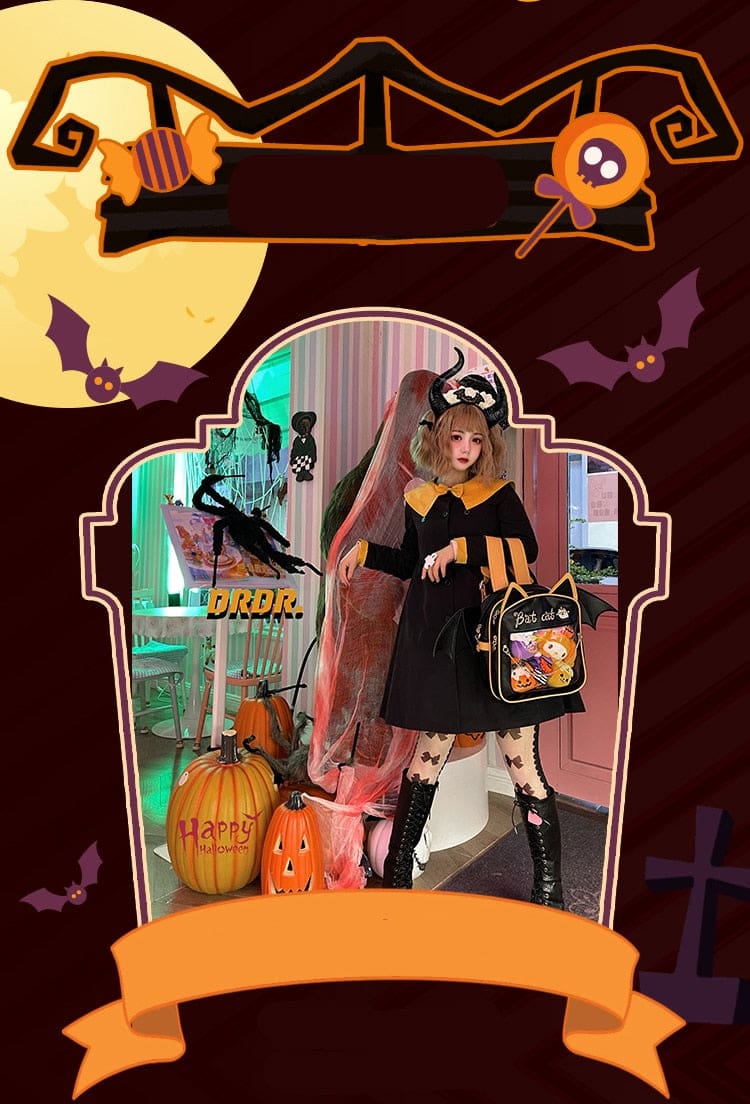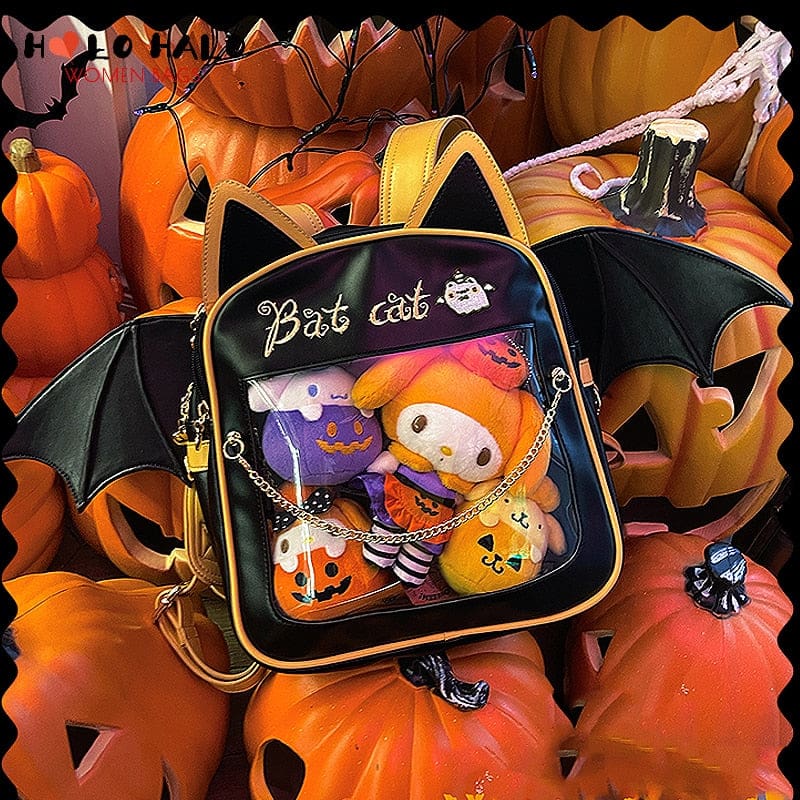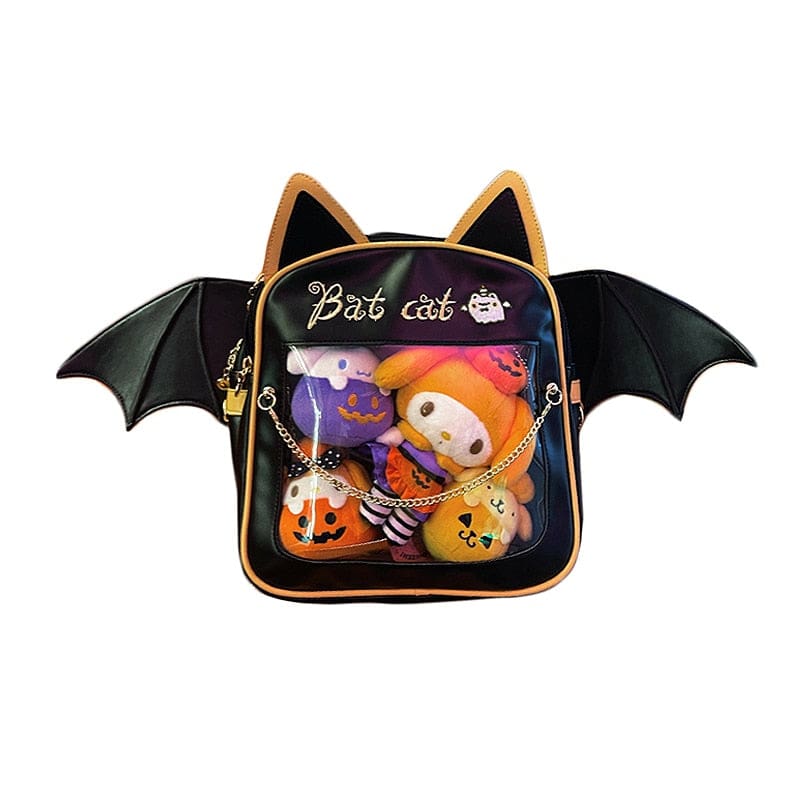 Bats & Cats Halloween Bag
This item is in stock now and ready to ship worldwide.
Scroll down for product details & size specifications.
This spooky cute cat shaped backpack and/or handbag is a must have accessory for any gothic goddess with a love for all things creepy & cute.

Made of high quality all vegan materials, this precious "bats & cats" backpack has so many details, people will be stopping to stare.
With cute cat ears, bat wings, adjustable straps, and a see through pouch to display all your cute stuff, this handbag is sure to please.