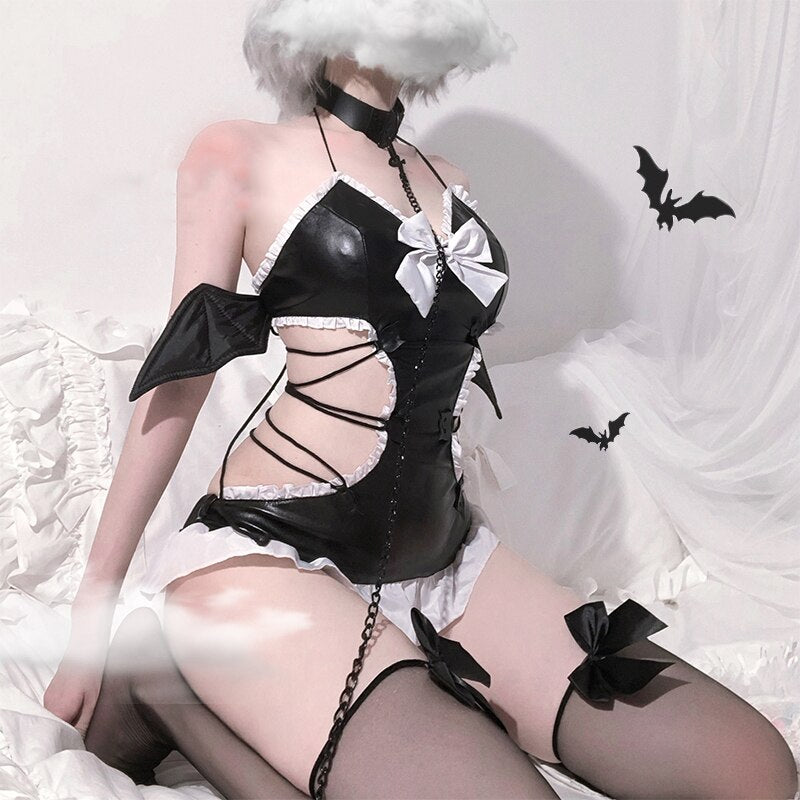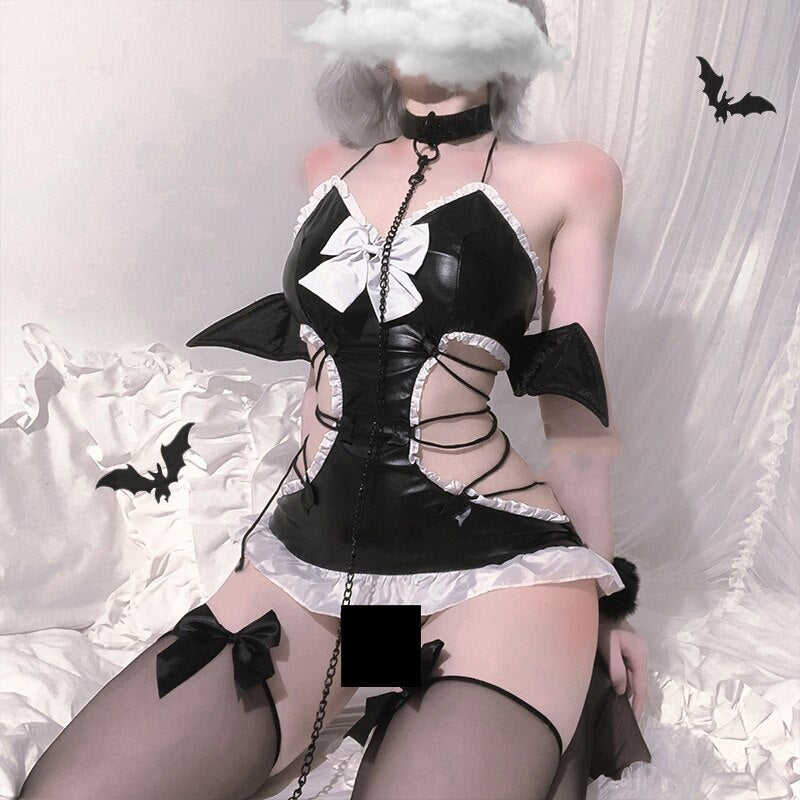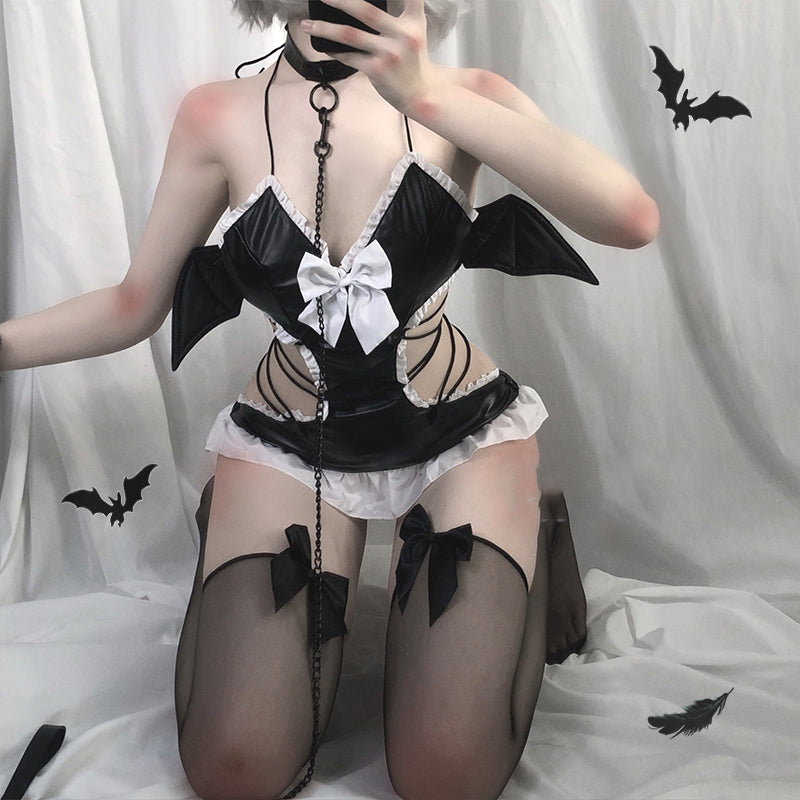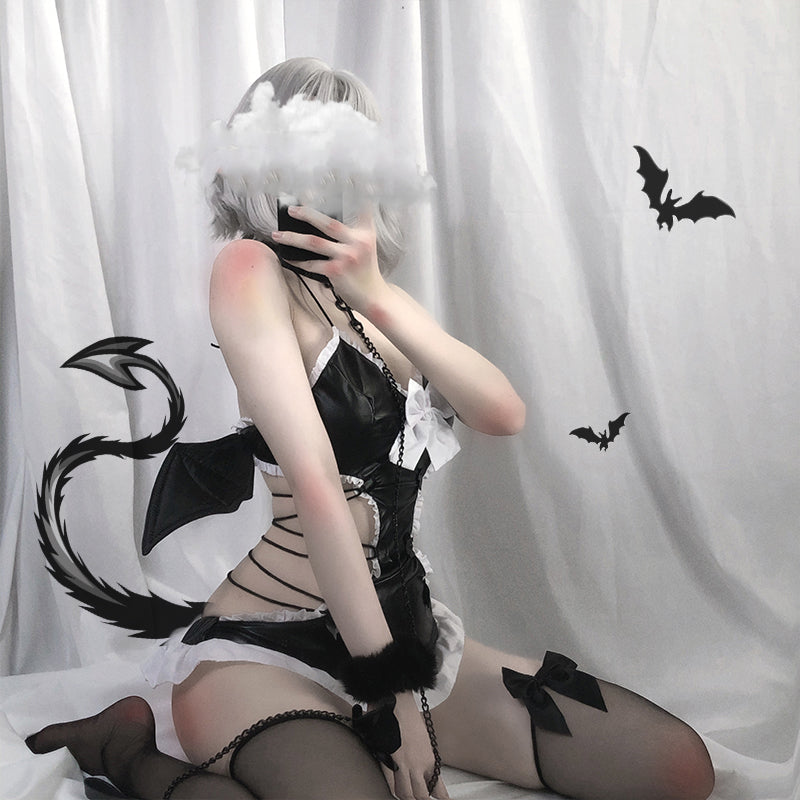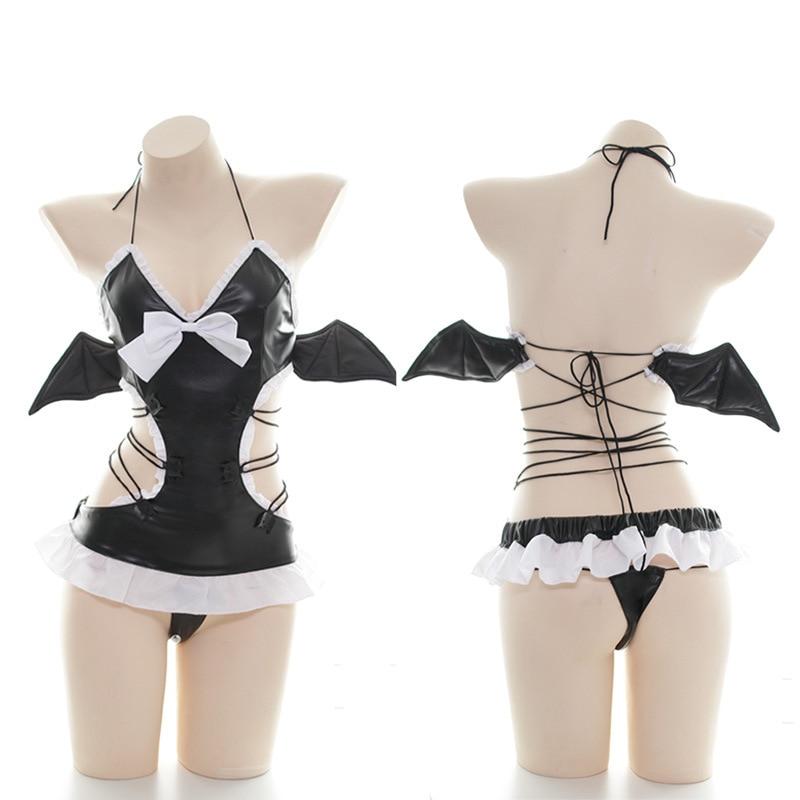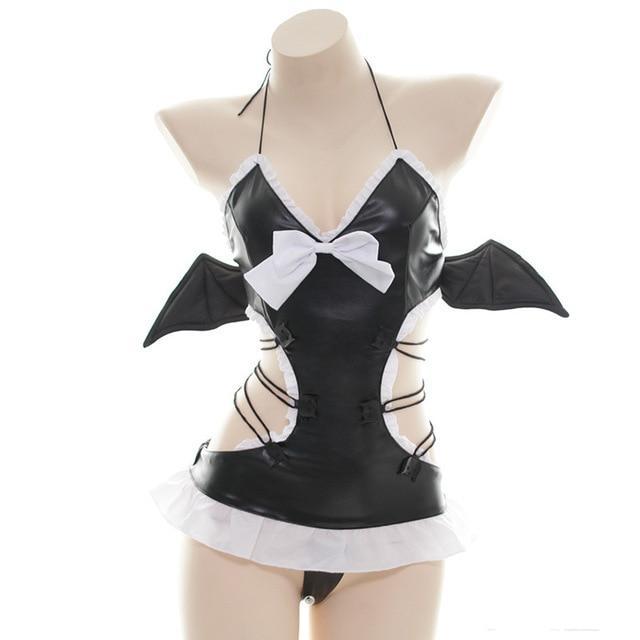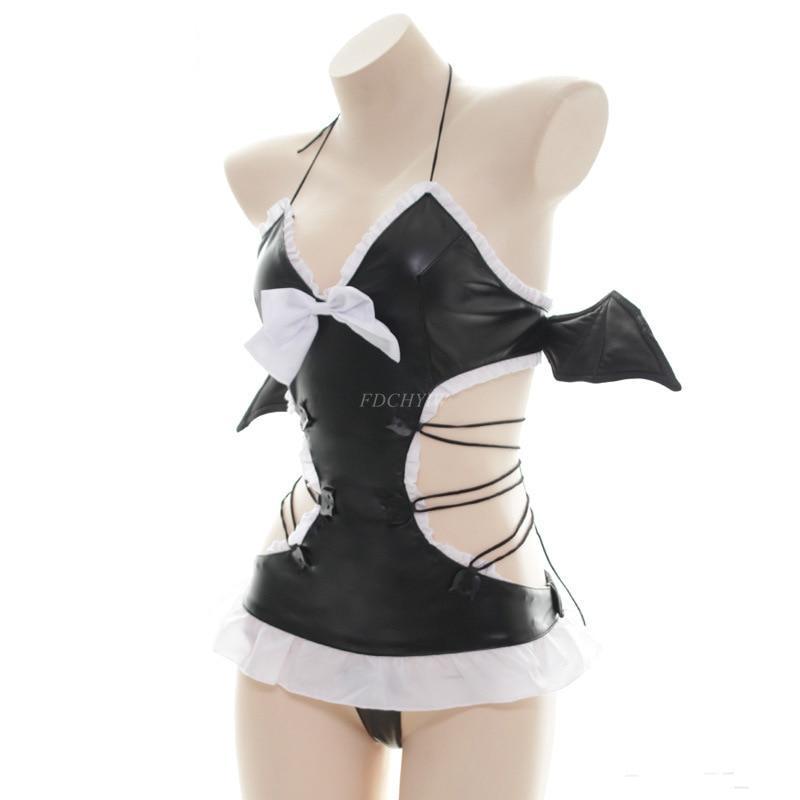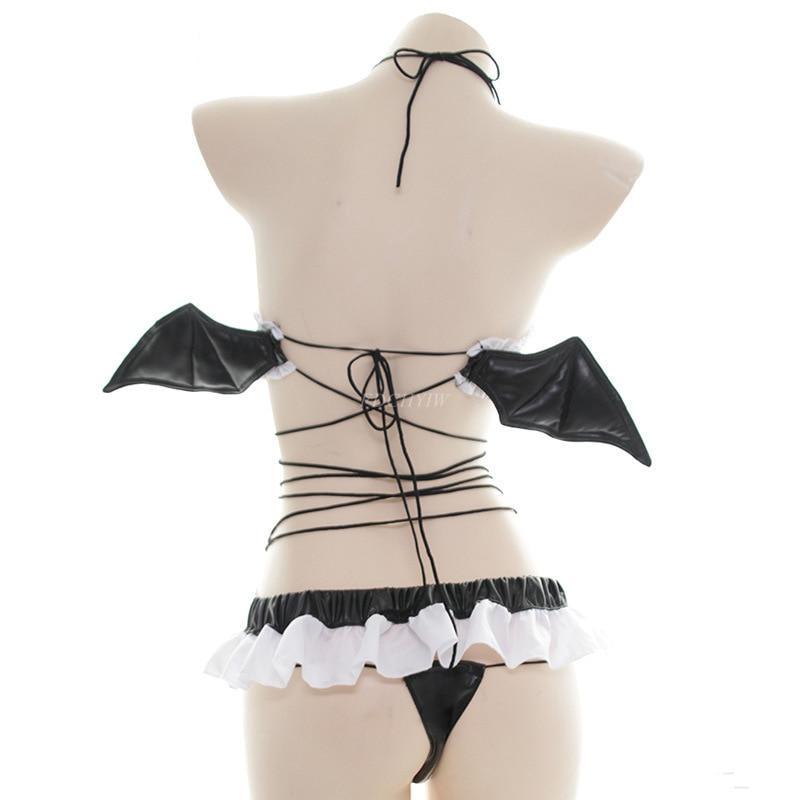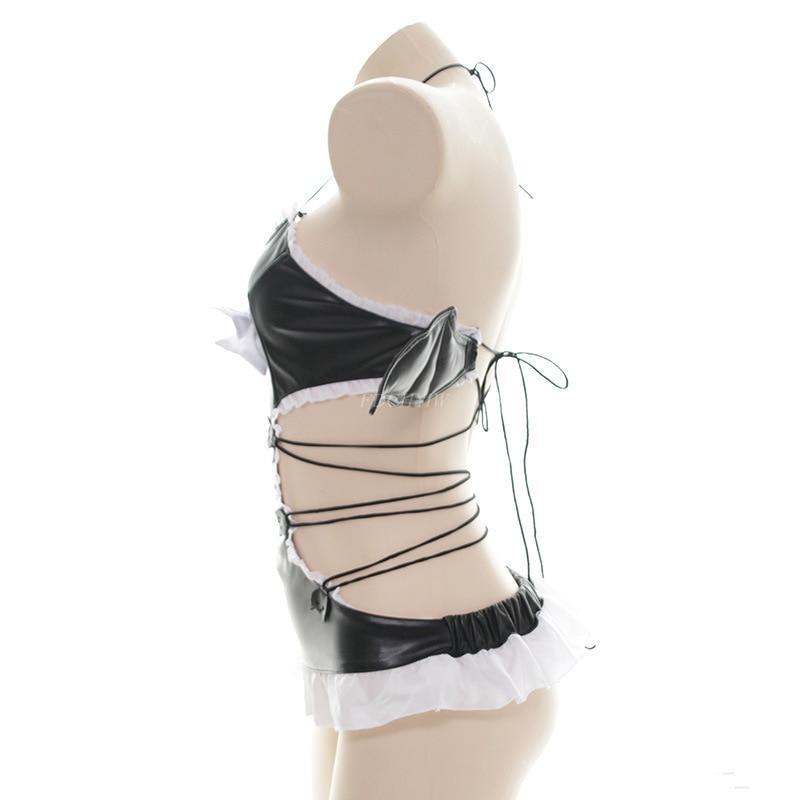 Batty Babe Lingerie Set
This item is in stock now and ready to ship worldwide.
Scroll down for product details & size specifications.
This adorable bat wing lace up corset style black latex inspired lingerie set is a must have for any spooky cutie!
Made of comfortable and fully adjustable laces to suit a range of body sizes, this gorgeous black cut-out bodysuit is simply to die for!
Made of high quality, long-lasting, 100% vegan materials for cruelty free comfort vibes!
One size fits most cuties size XS to Large best, with generous adjustability with elastic bands, and corseting straps! 
Fits a waist of 64-102cm!