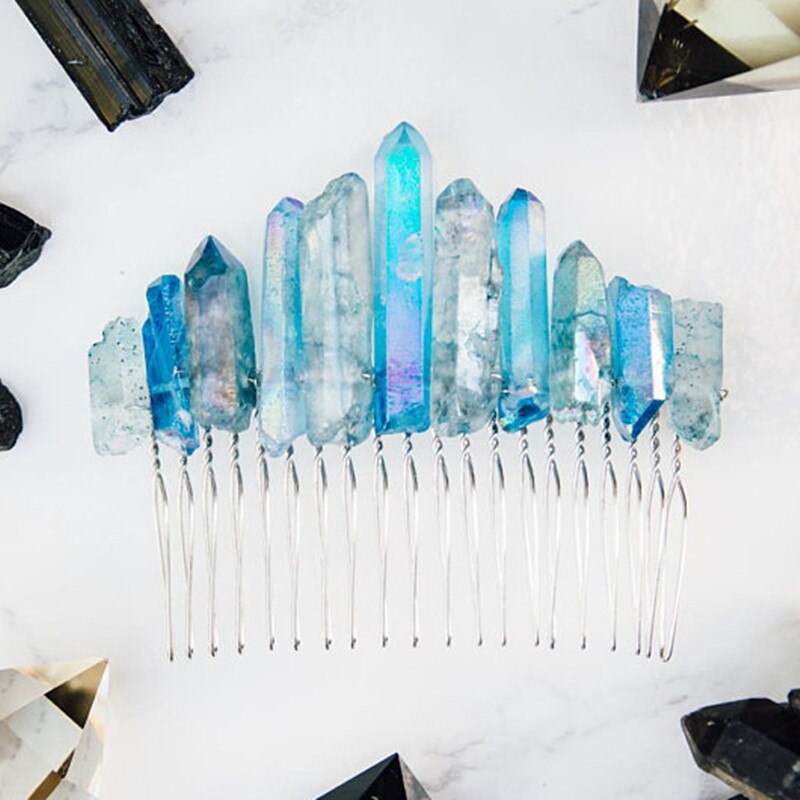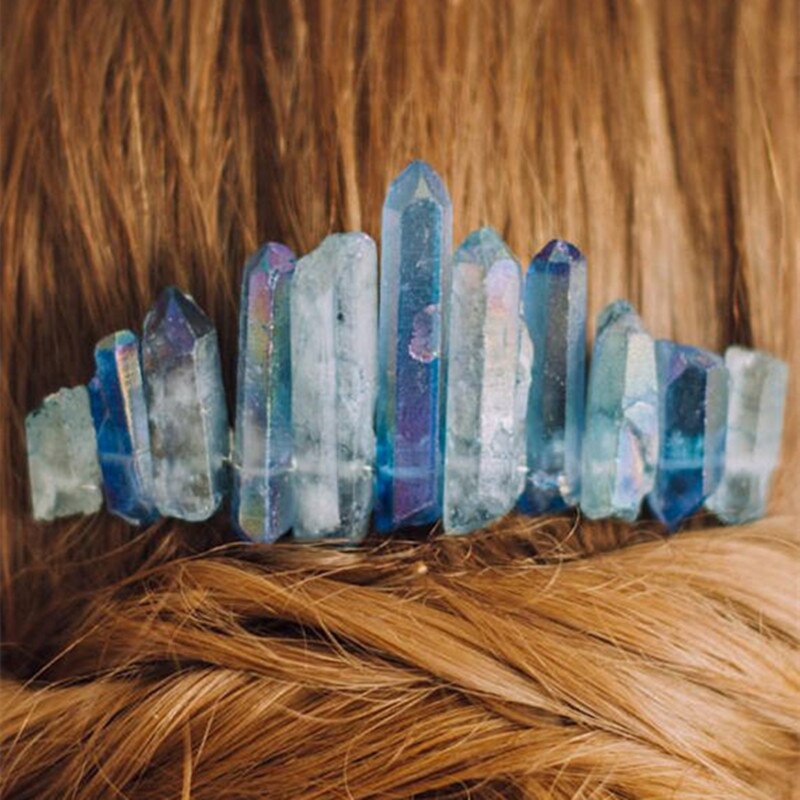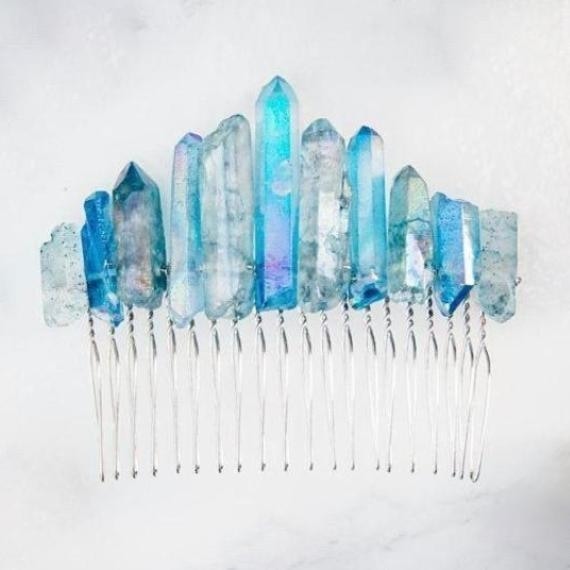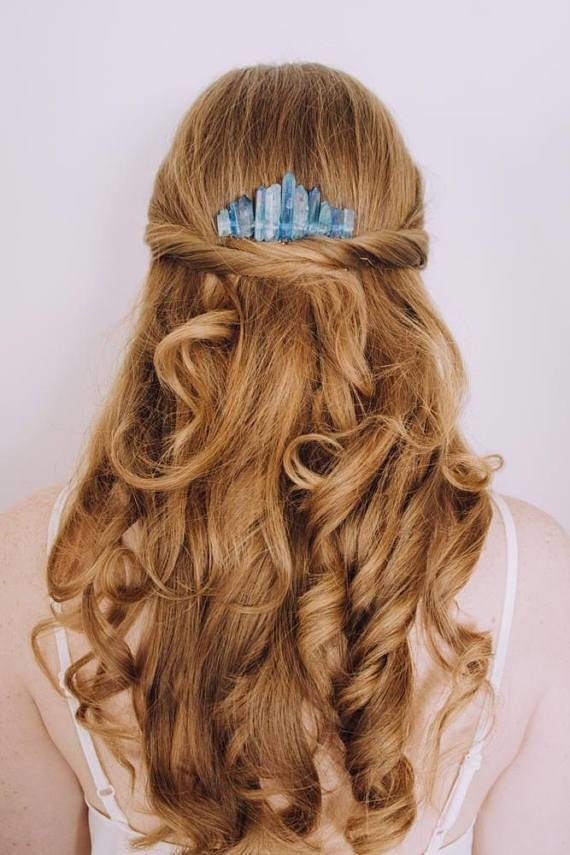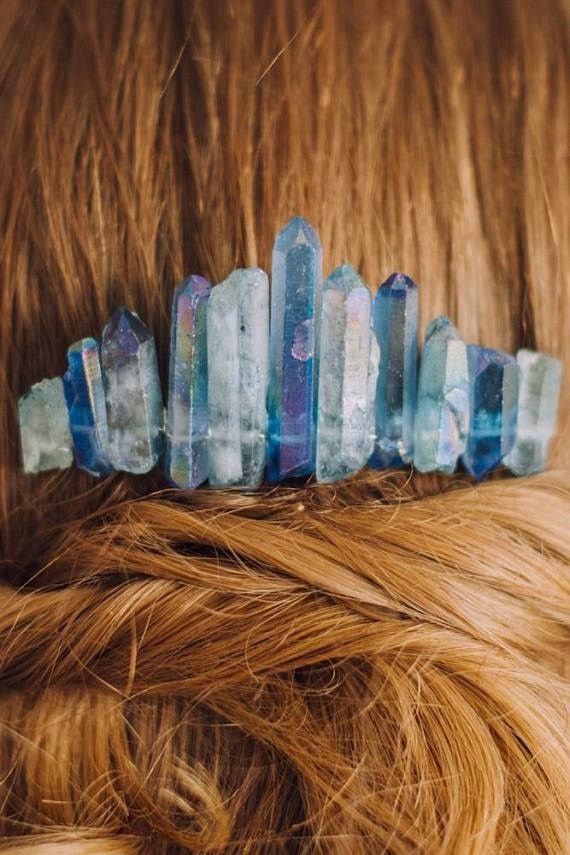 Blue Quartz Hair Comb
This item is in stock now and ready to ship worldwide.
Scroll down for product details & size specifications.
This exquisite blue quartz crystal hair comb has substantial energetic power from not only the raw wand shape of the crystals that harnesses their power, but also from the blue quartz crystal itself.
Blue quartz has astounding healing properties and uses! (See chart below for an explanation)
A traditional quality comb sits easily in your hair and doesn't slip!  The uses for this beautiful hair comb are endless!
Crystal sizes used measure from 1.5-4cm in length.
Vibrant, powerful, unique, and energetically harmonizing, this gorgeous hair accessory is perfect for spiritual yogis, alternative medicine, reiki practitioners, and fashion enthusiasts alike.
All of our crystal jewelry is blessed before sending to ensure optimal positivity and energetic harmony.
Here's an energetic healing crystal guide for blue quartz crystal:
| | |
| --- | --- |
| Blue Quartz Crystal | Quartz is known as the "master healer" and will amplify energy and thought, as well as the effect of other crystals. It absorbs, stores, releases and regulates energy. It repels negative energy, neutralizes radiation, including electromagnetic smog and petrochemical emanations. It balances the physical, mental, emotional and spiritual planes. Cleanses and enhances the organs and subtle bodies and acts as a deep soul cleanser, connecting the physical with the mind. Quartz enhances psychic abilities as well. The electric blue of this particular quartz strengthen your throat chakra, improving communication. |