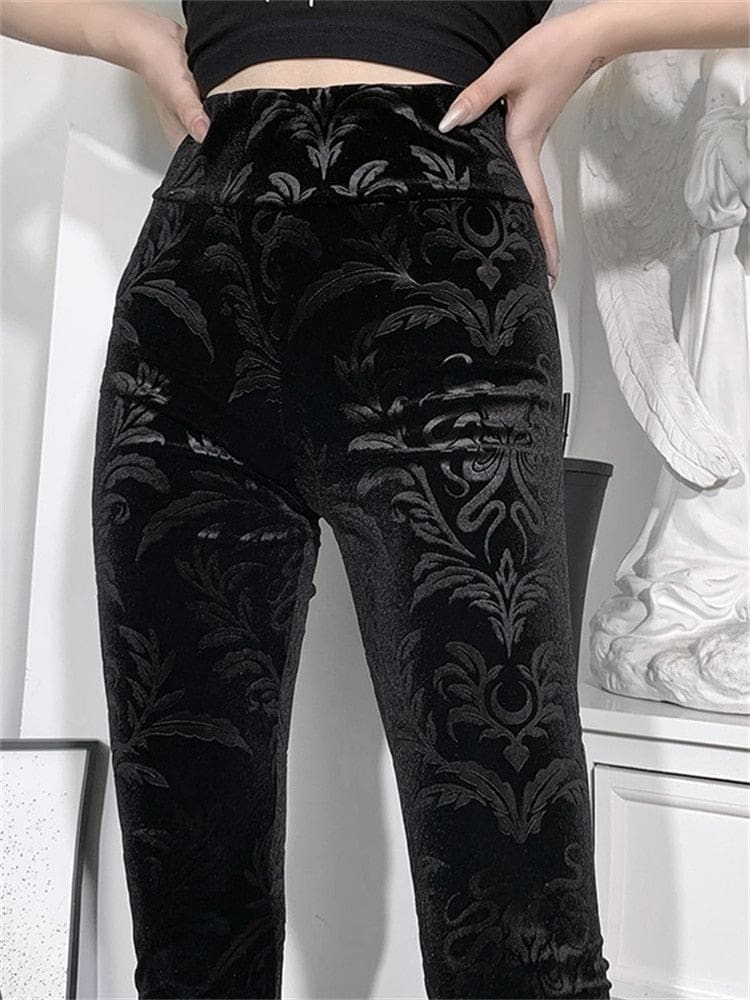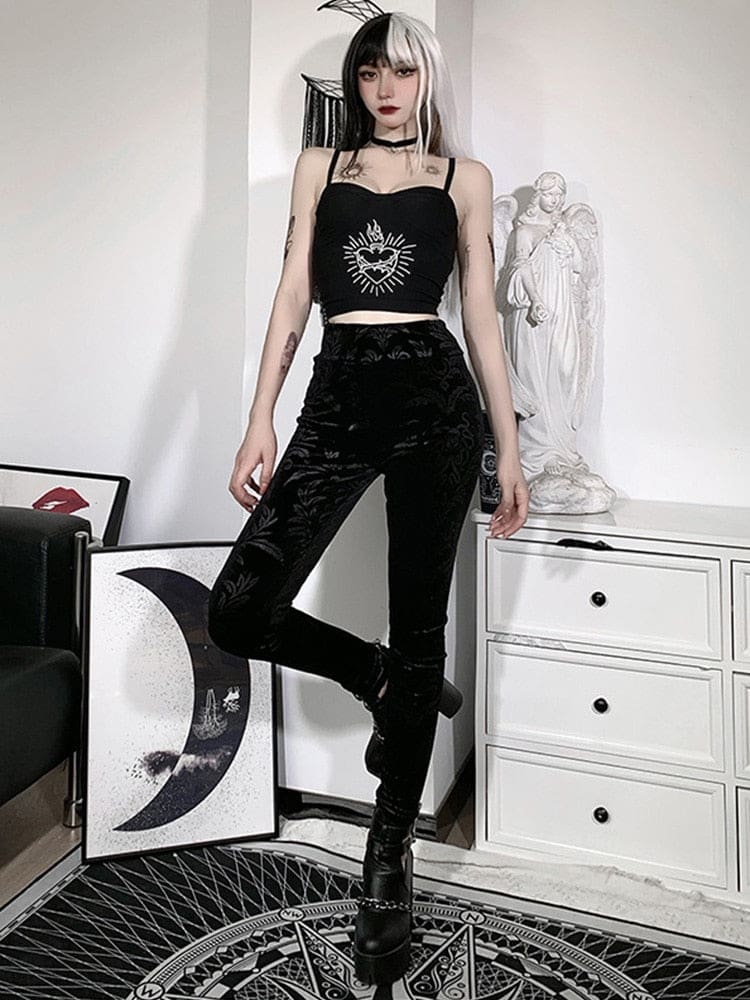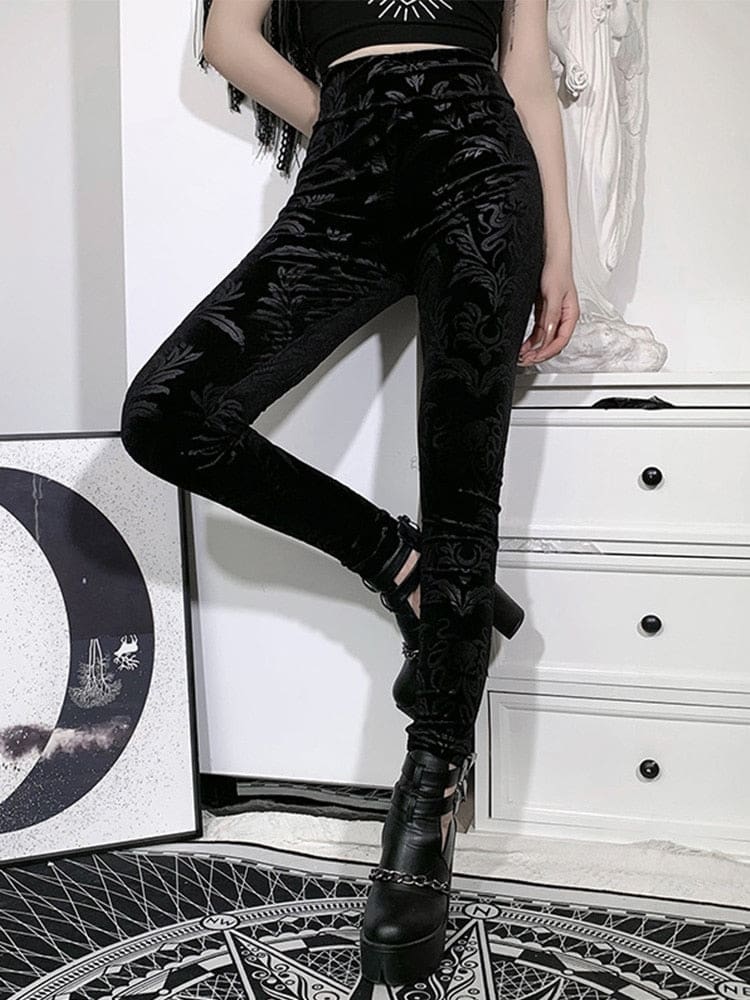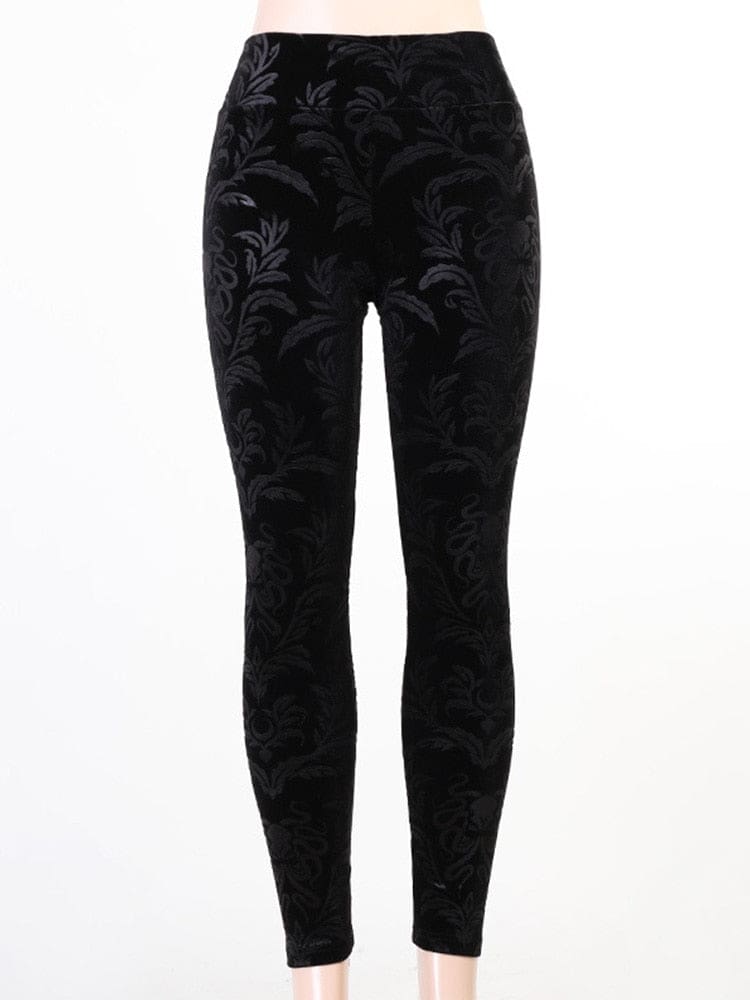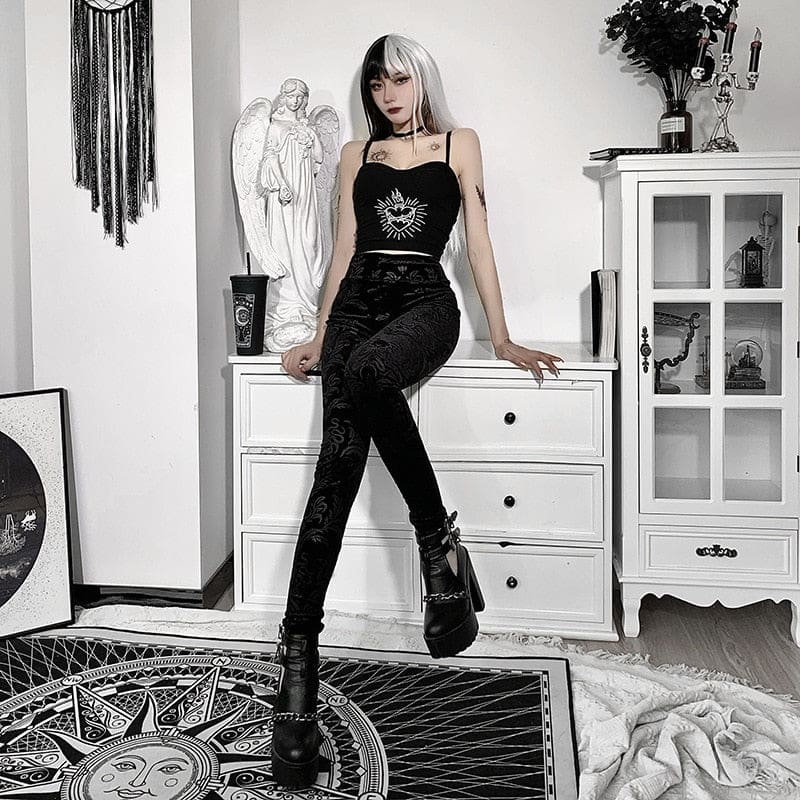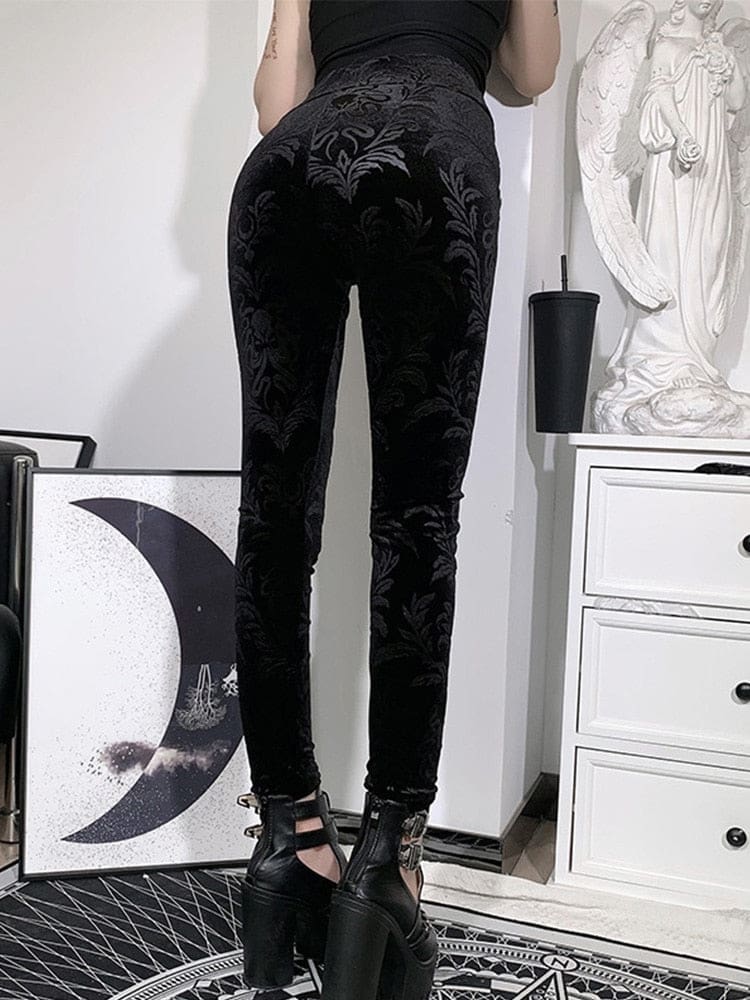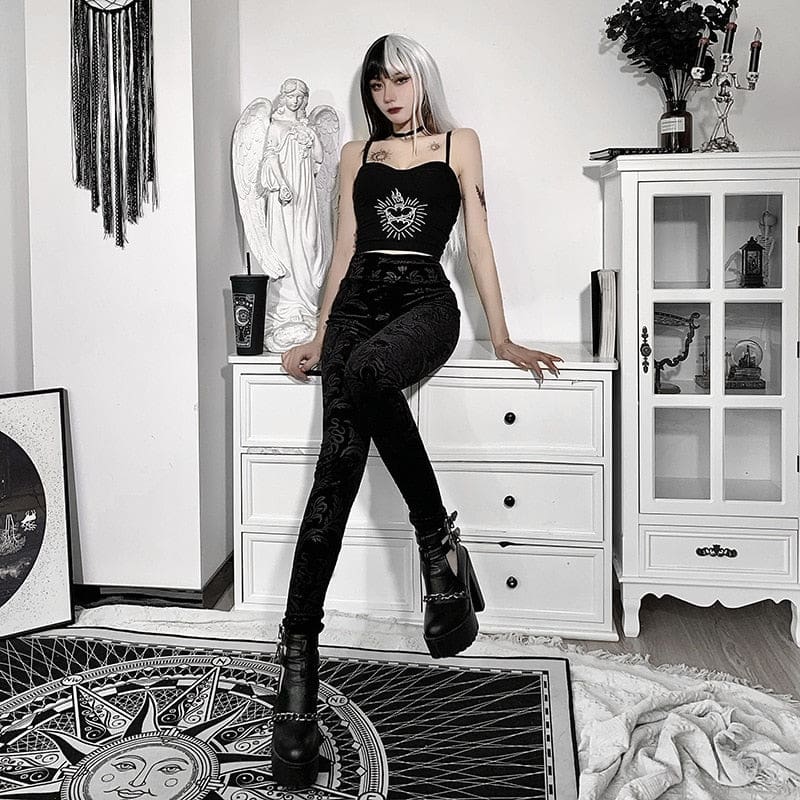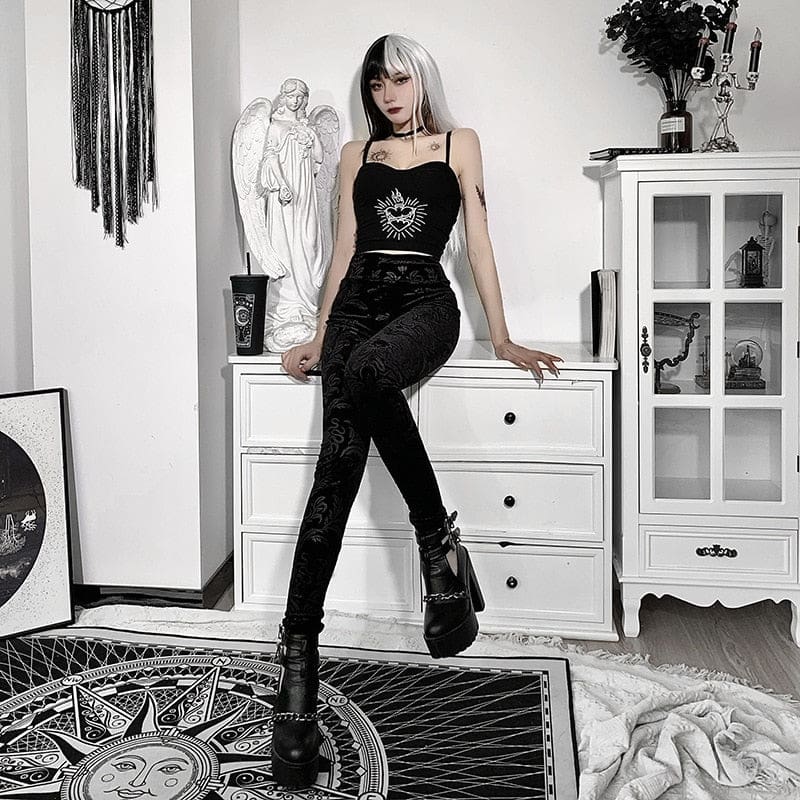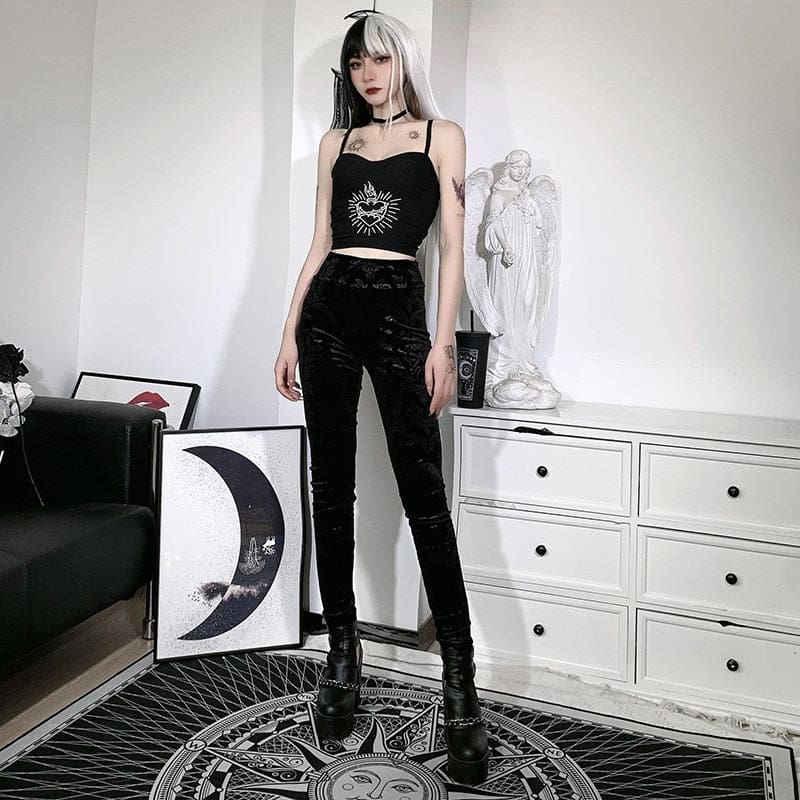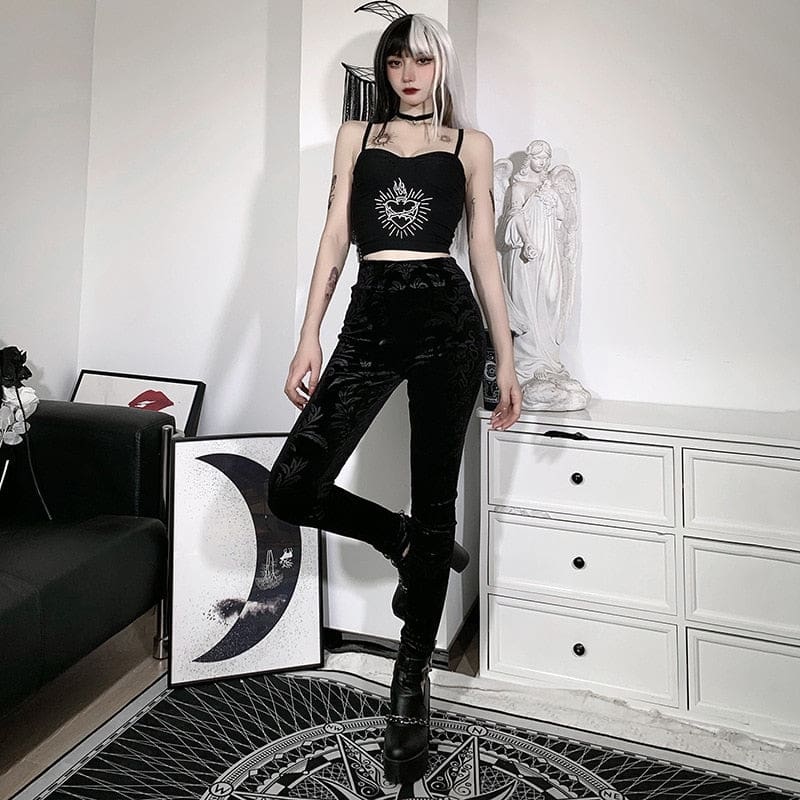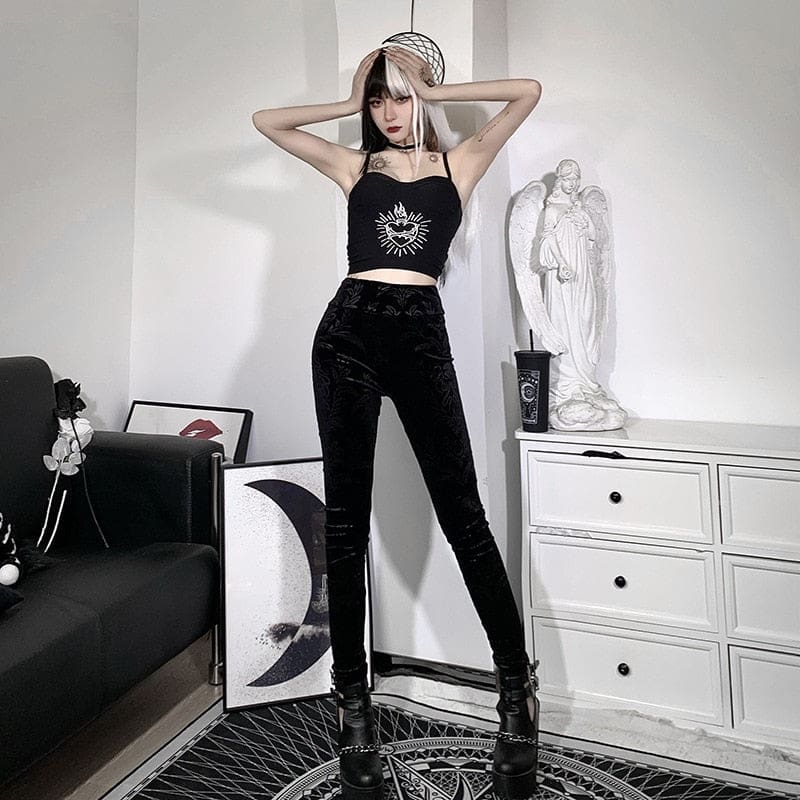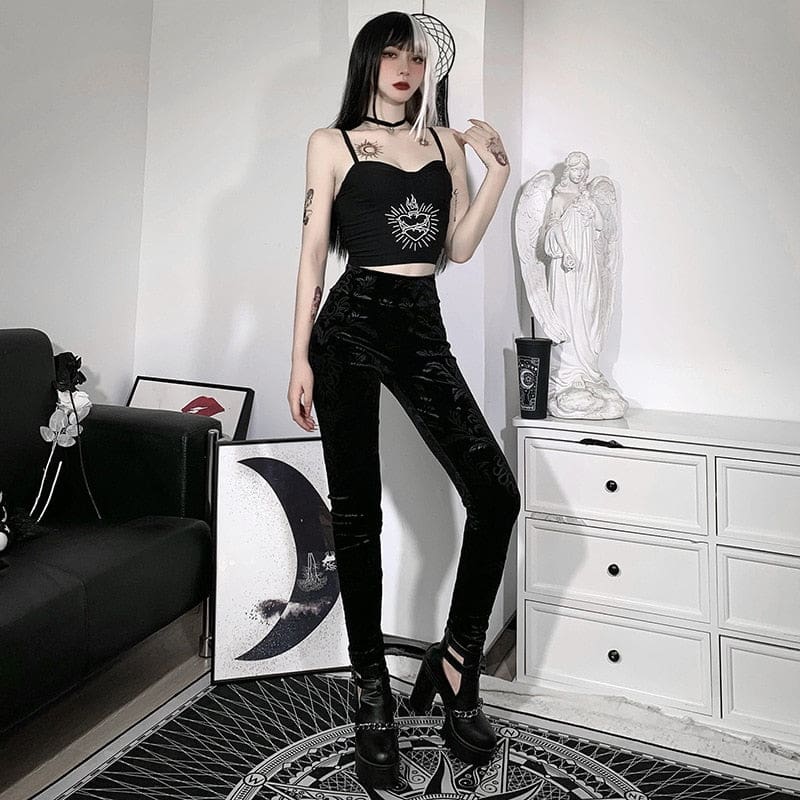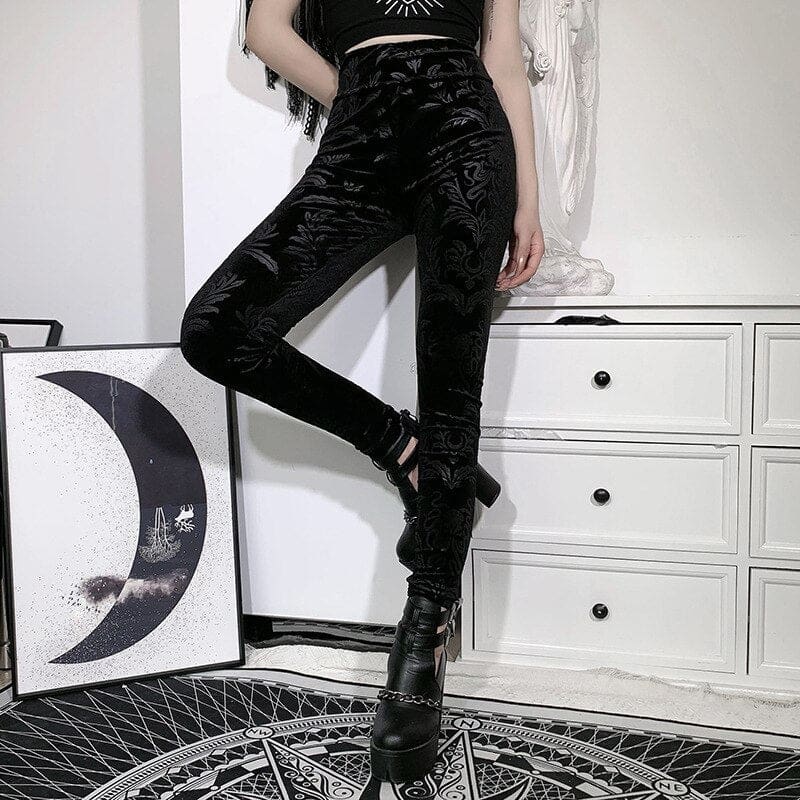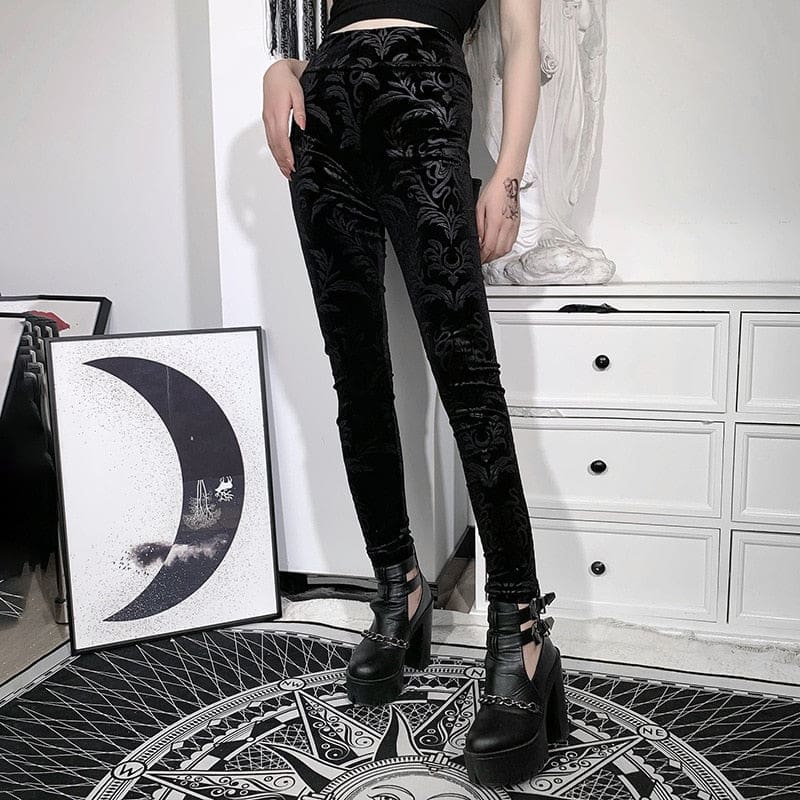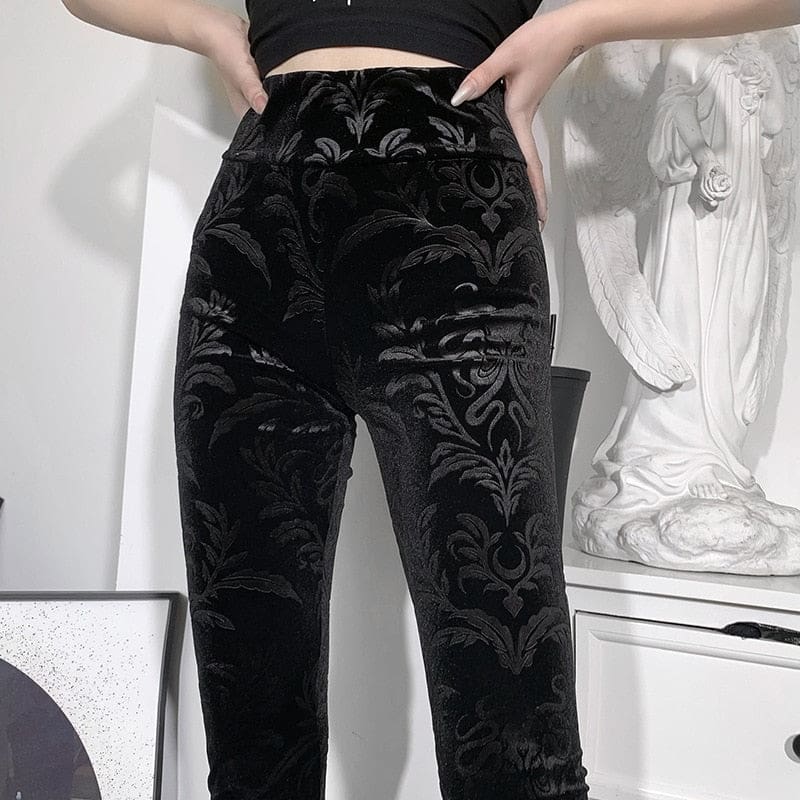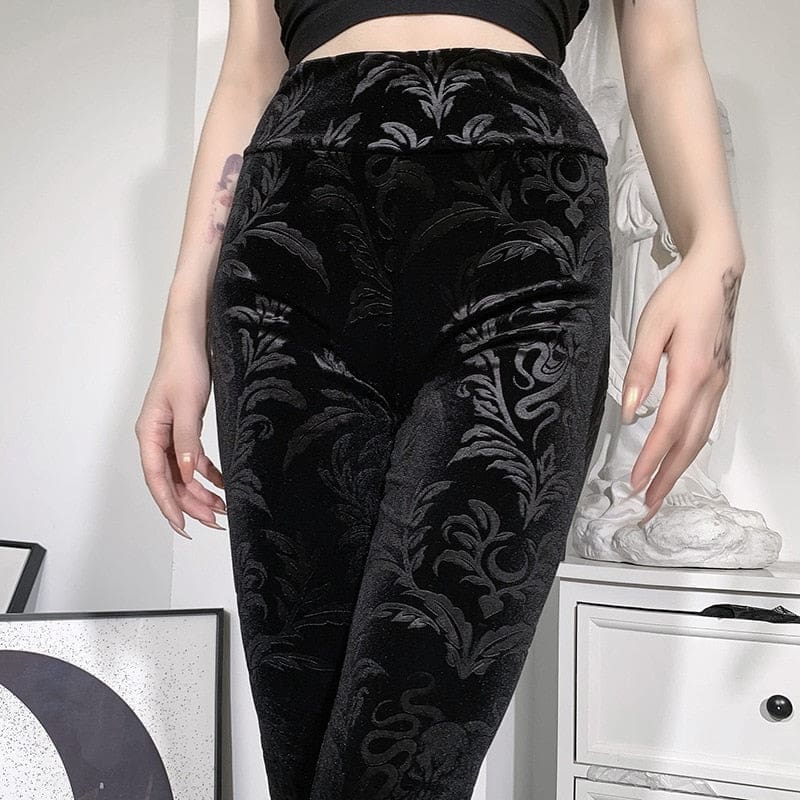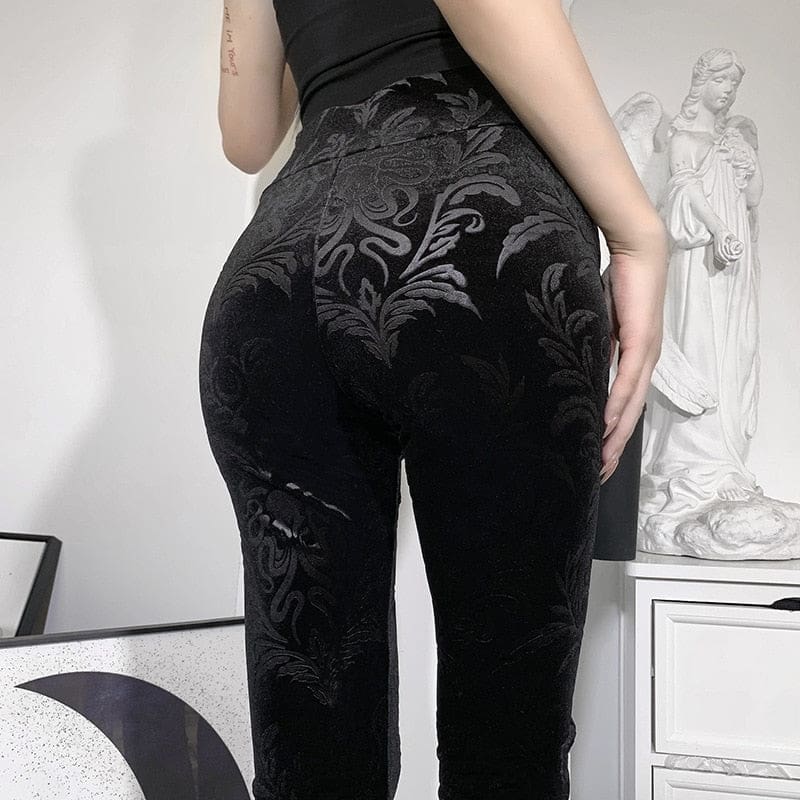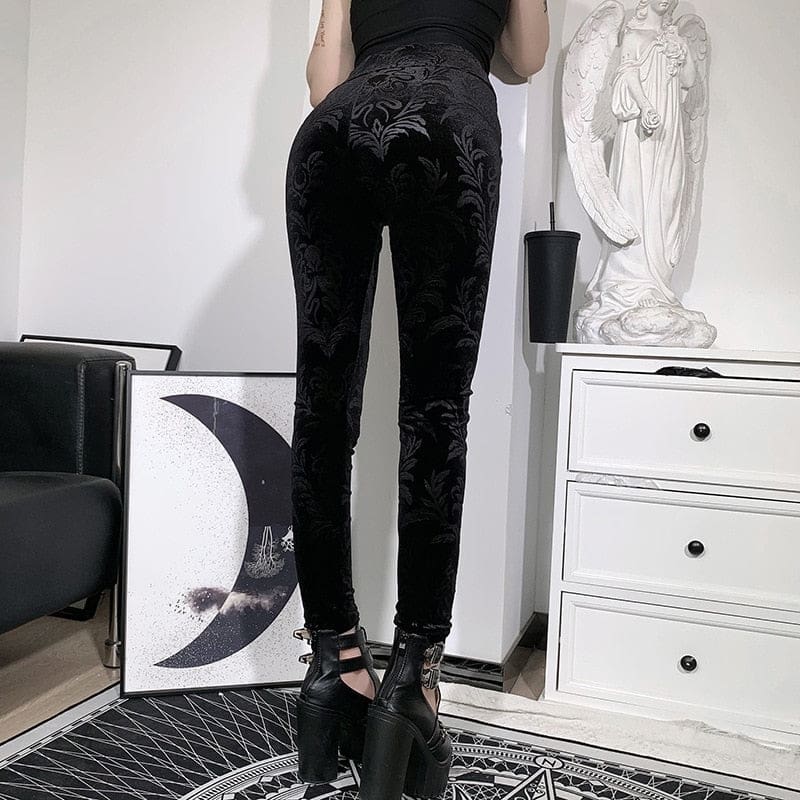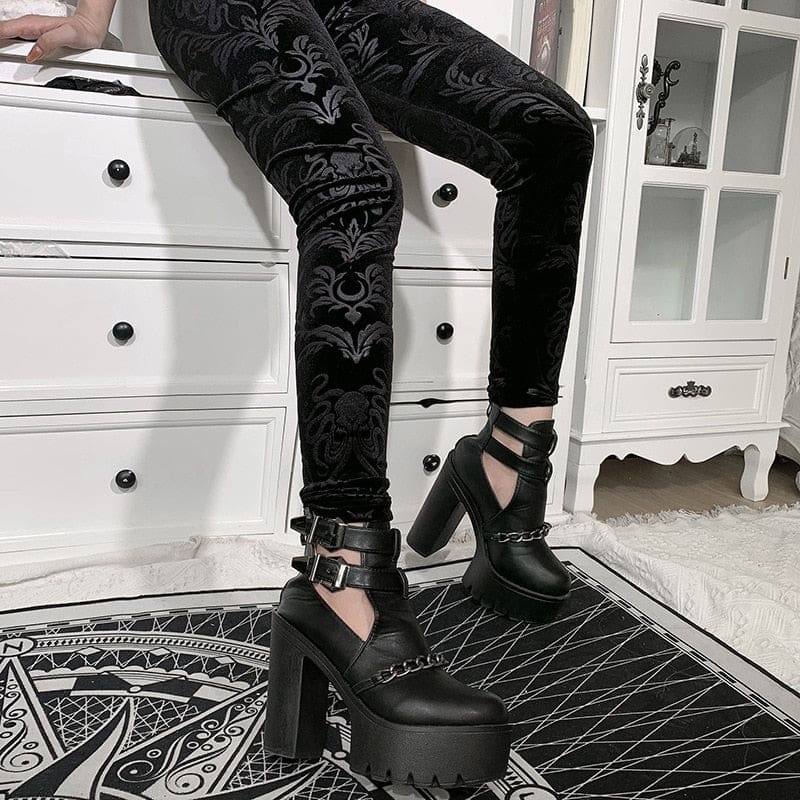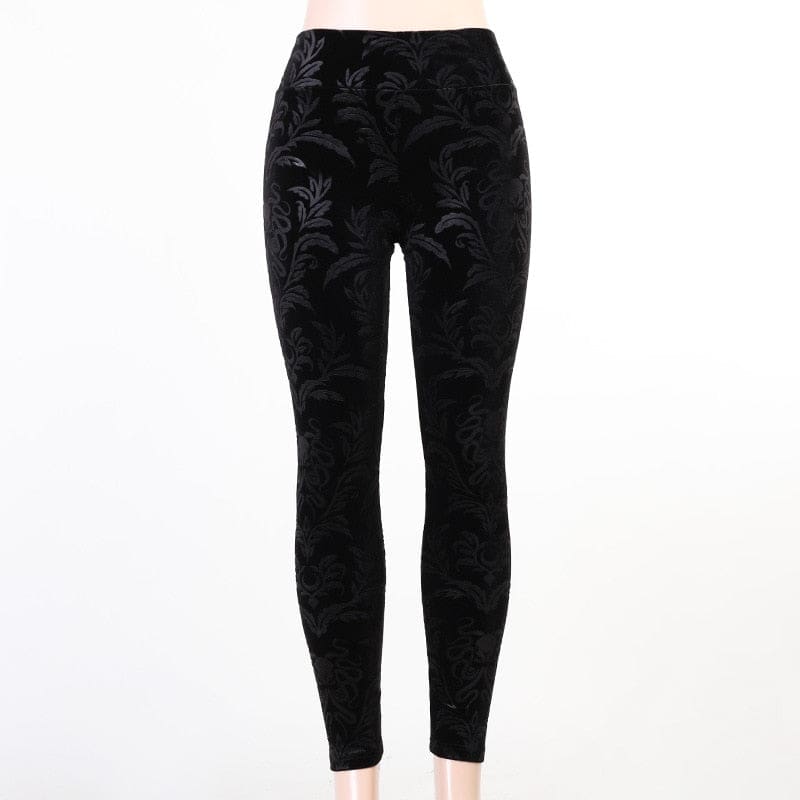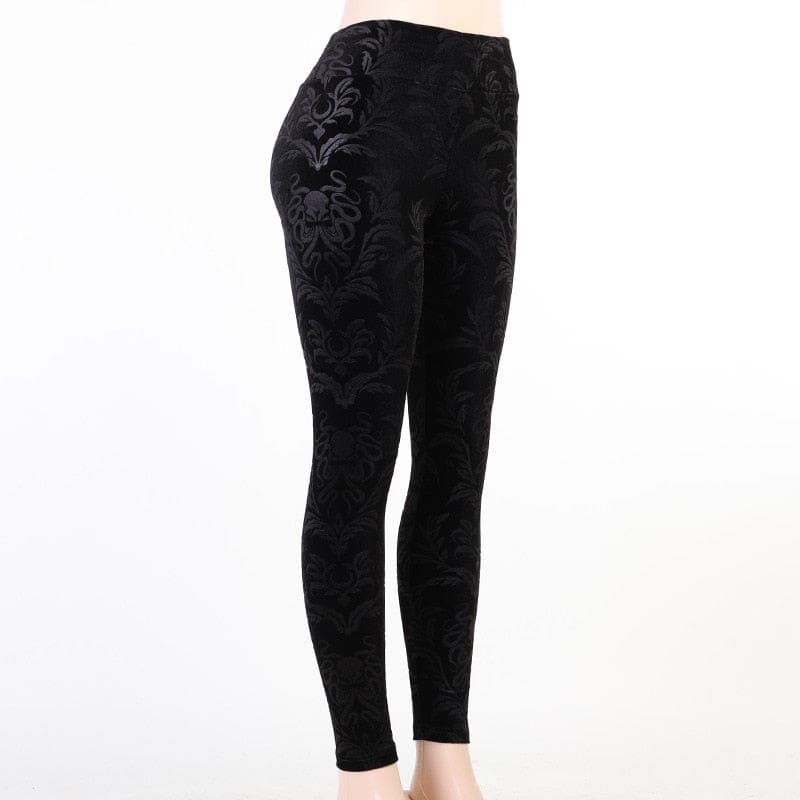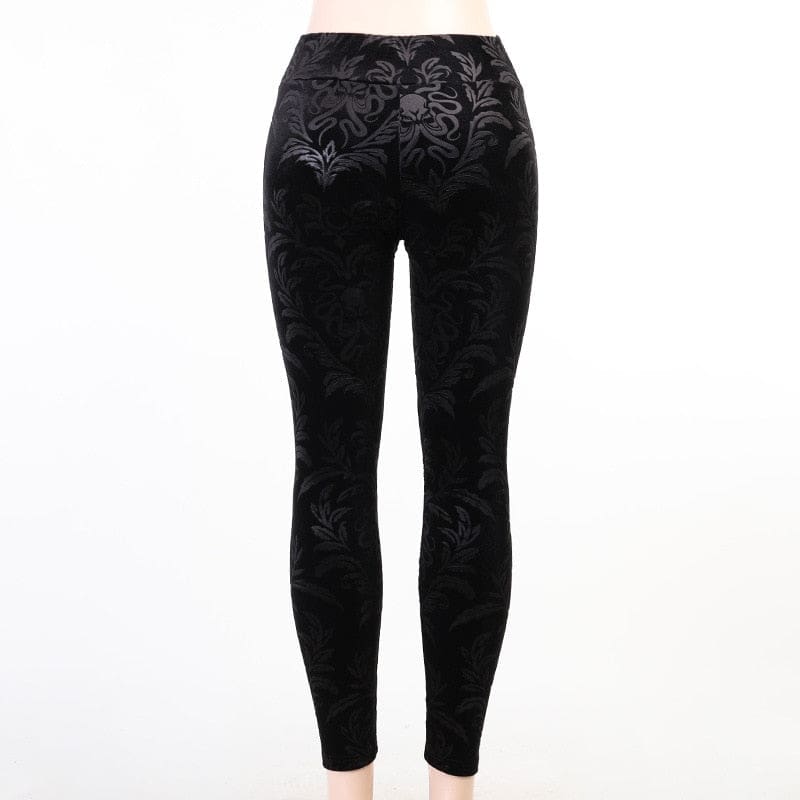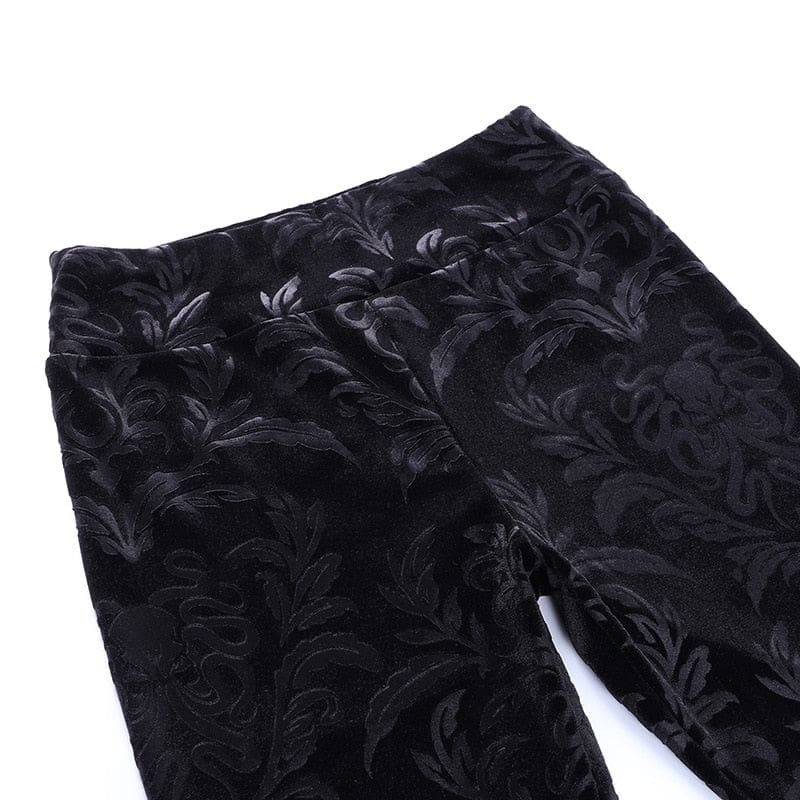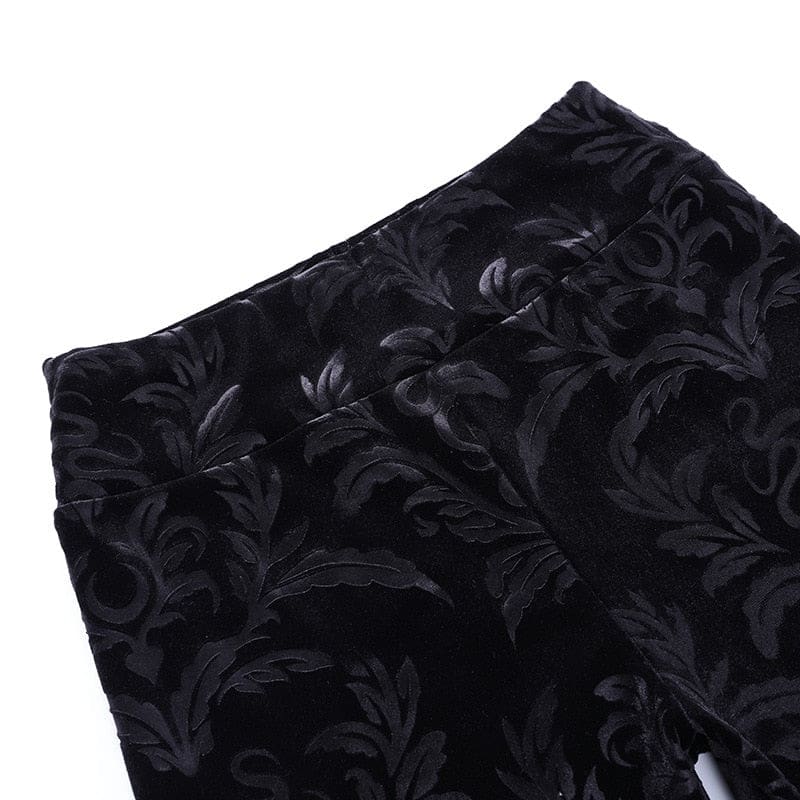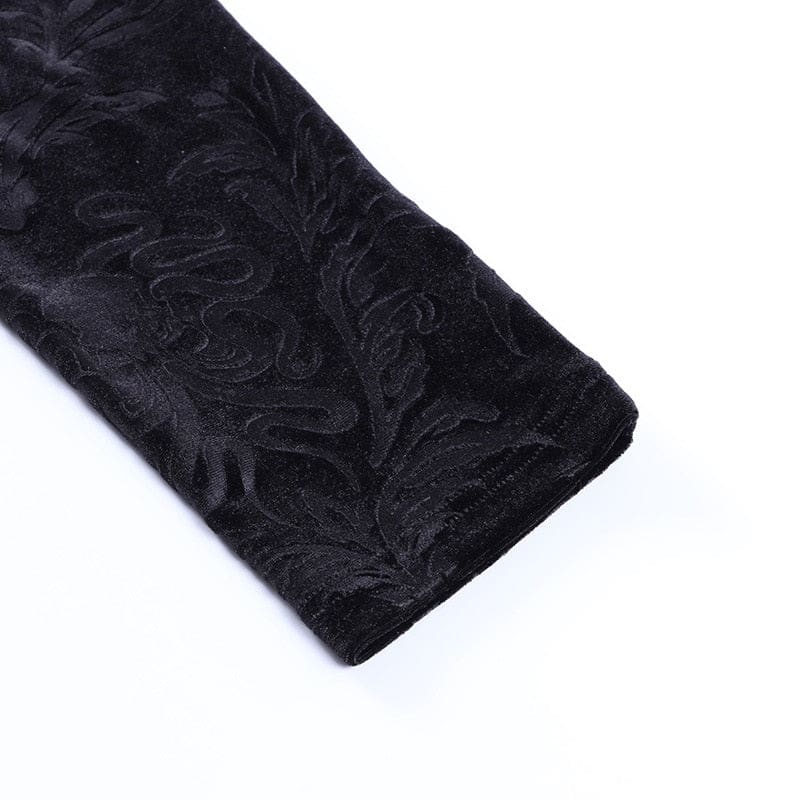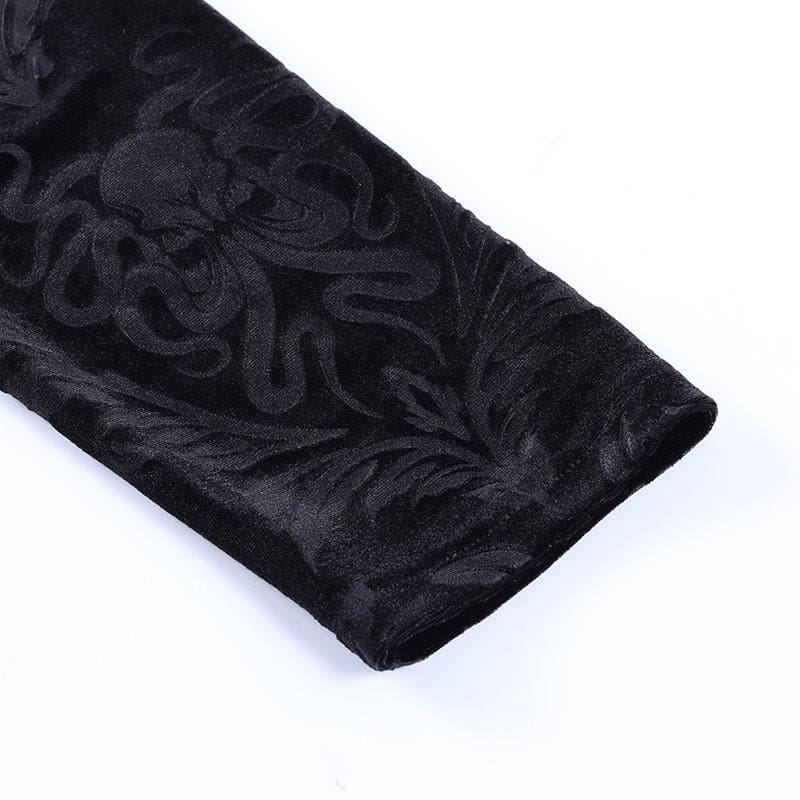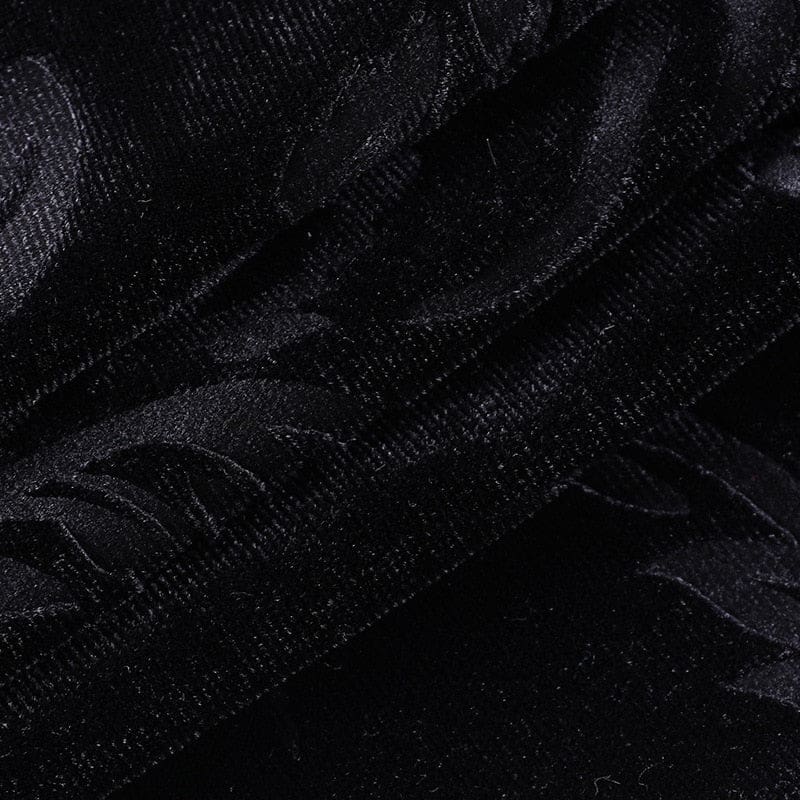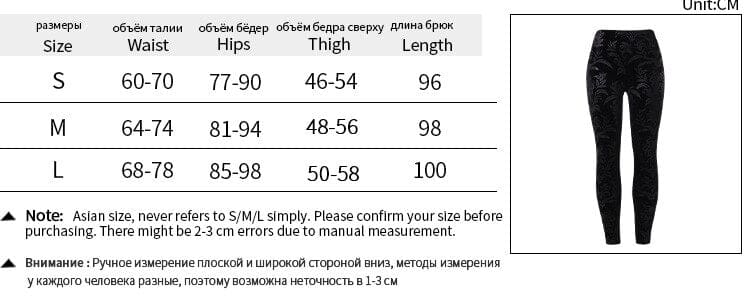 Cameo Velvet Pants
This item is in stock now and ready to ship worldwide.
Scroll down for product details & size specifications.
Every gothic wardrobe needs a stunning pair of jet-black skinny trousers that make the perfect silhouette with any top, from sexy crops to comfortable ponchos.
These luxurious black velvet pants have the perfect, flattering skinny leg cut that works with your favorite chunky black grunge boots. The velvet is elasticated with a high waistline that looks good on every figure.
The velvet shines with a subtle witchy print mixing images of medicinal herbs, crescent moons, and mythological sea monsters under the command of this dark witch! The image of the Hydra, the serpentine monster of Greek myth that guards the doors to the underworld, is particularly striking.
These gothic trousers are flattering and versatile. They are a must-have piece for witches, Wiccans, and dark alternative fashionistas.