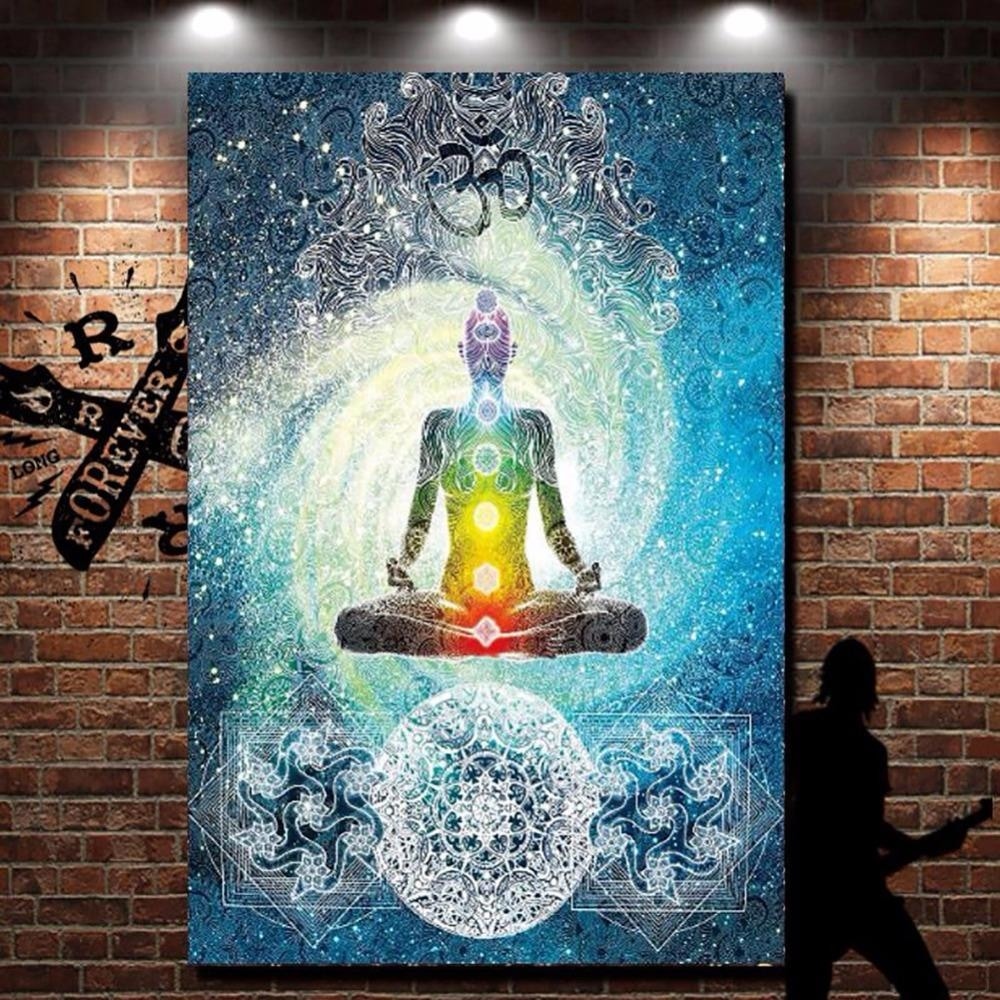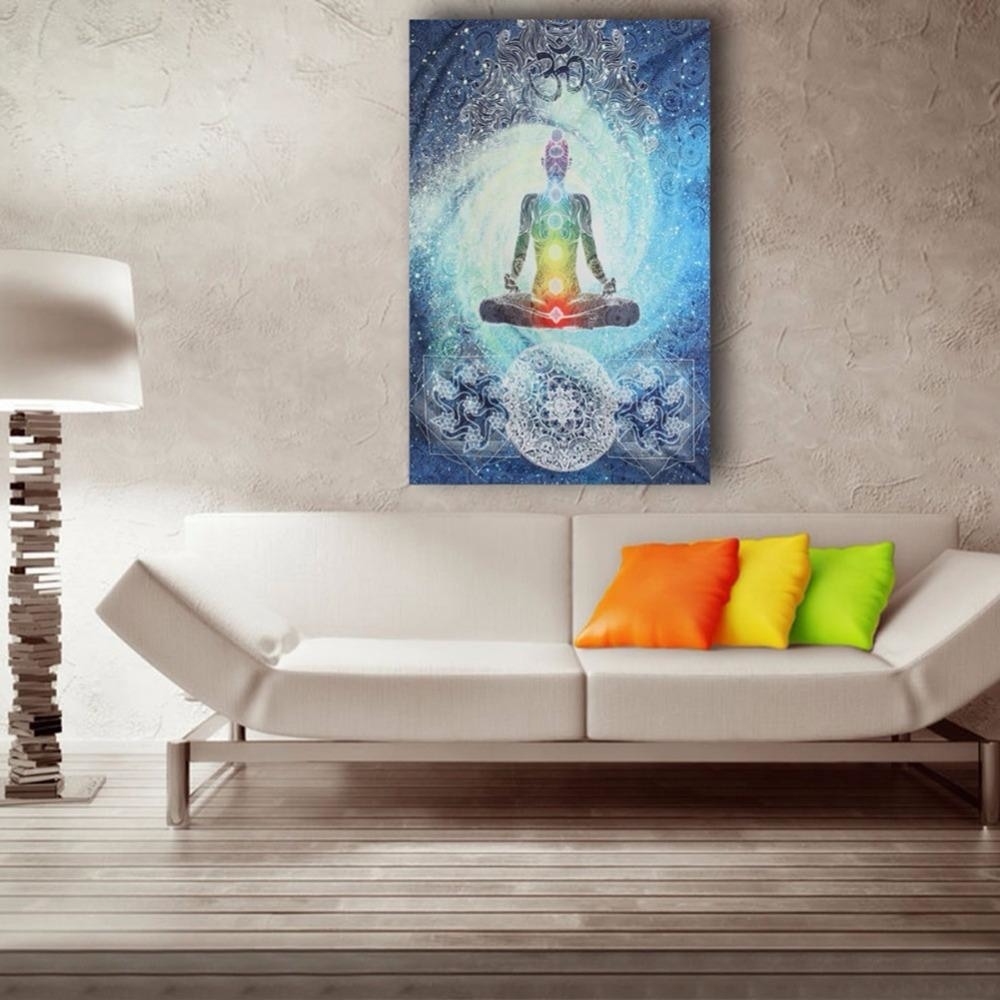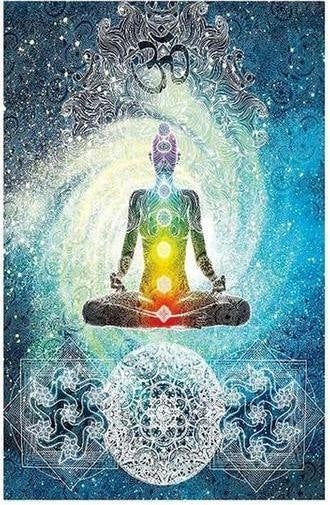 Chakra Meditation Tapestry
This item is in stock now and ready to ship worldwide.
Scroll down for product details & size specifications.
This sacred meditation and consciousness influenced tapestry has every element a true spiritualist could want.
With mandalas, the flower of life, the namaste symbol, a swirling cosmic universe, and a meditating Buddha with their entire rainbow chakra system lit up with their associated symbols.
Masterfully detailed.
Perfect wall decor for a home office, yoga studio, living room, or bedroom.
A beautiful reminder to be still, present, and breathe.
Measures a generous 145 x 200cm.
Made of quality polyester and is machine washable.
Vibrantly printed, this unique wall tapestry will instill awe and adoration in all who view it.
All of our tapestries are blessed before sending to their new owners to ensure optimal positivity and energetic harmony.
Here's a guide to the symbolism present in this stunning wall hanging:
| | |
| --- | --- |
| Namaste (OM) Symbol | Namaste translates as "I bow to you." Namaste is a Sanskrit word, it is a  greeting in India used when people meet. It is a gesture of love and respect. Largely used in yoga and Buddhist culture, it is an honoring gesture of peace and presence. |
| Chakra System | The 7 Chakras are the energy centres in our body in which energy flows through. The word 'chakra' is derived from the sanskrit word meaning 'wheel'. It translates as 'Wheel of spinning Energy'. A chakra is like a whirling vortex powerhouse of energy. |
| Mandala | A mandalas is a sacred geometric figure representing the universe in Hindu and Buddhist symbolism. |