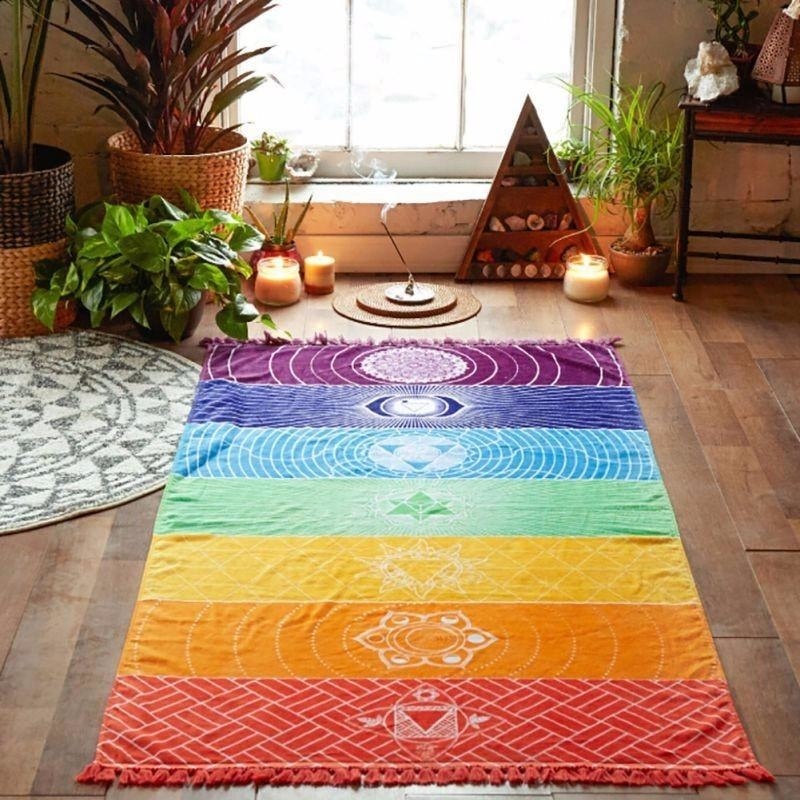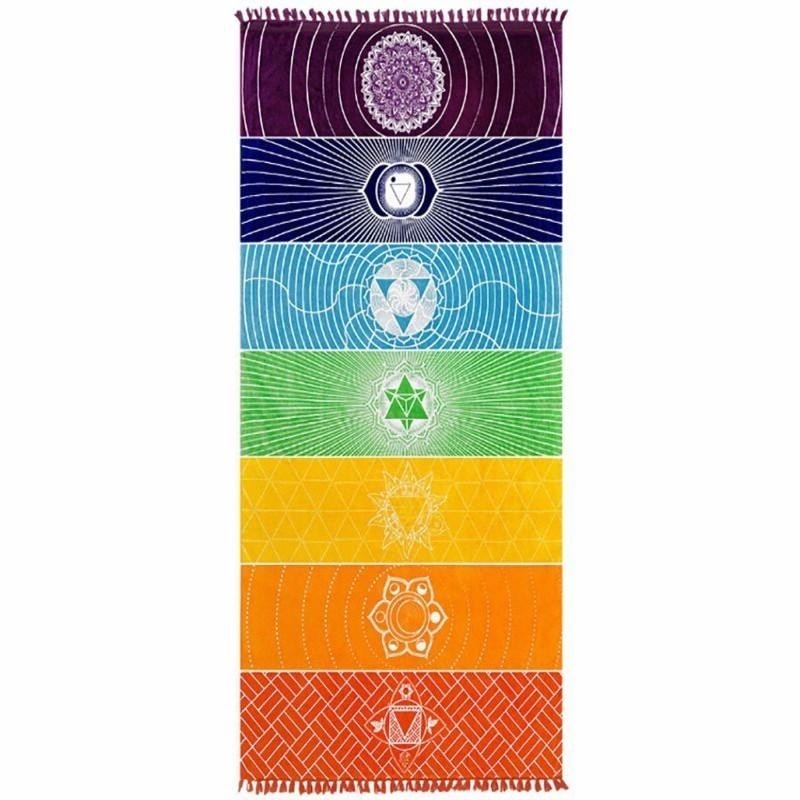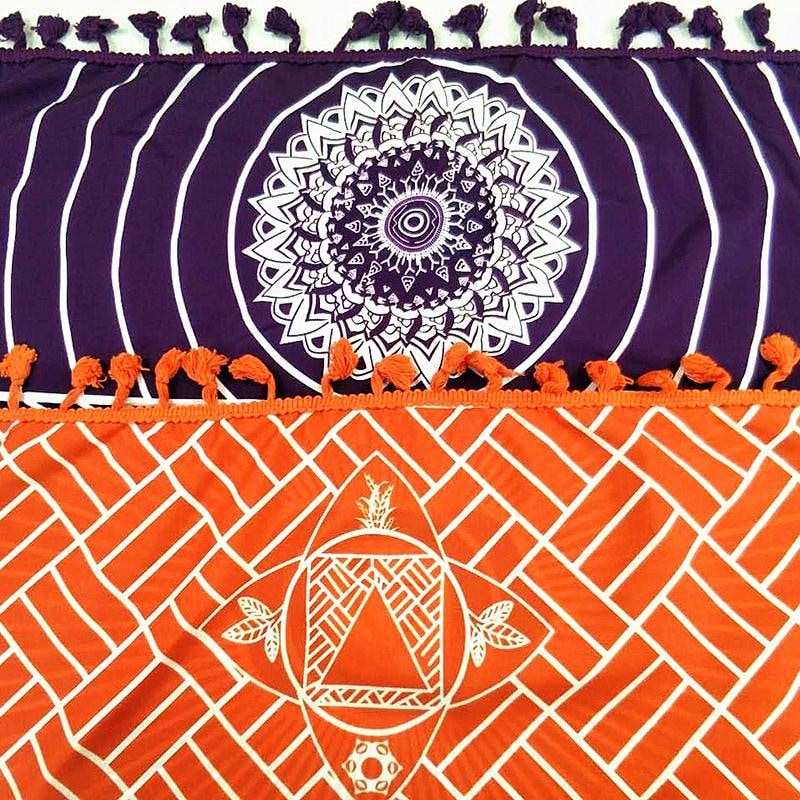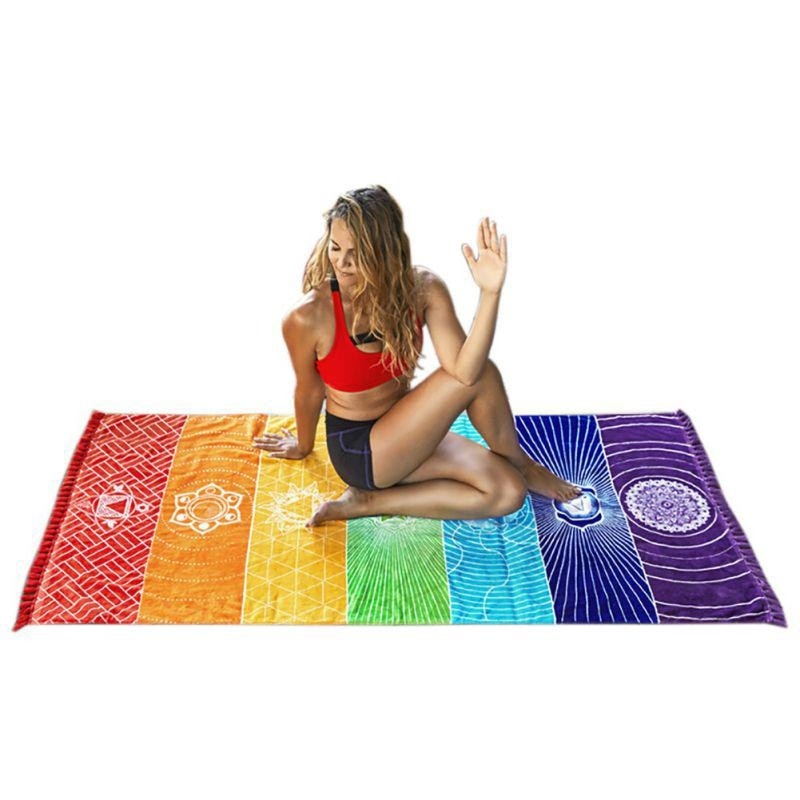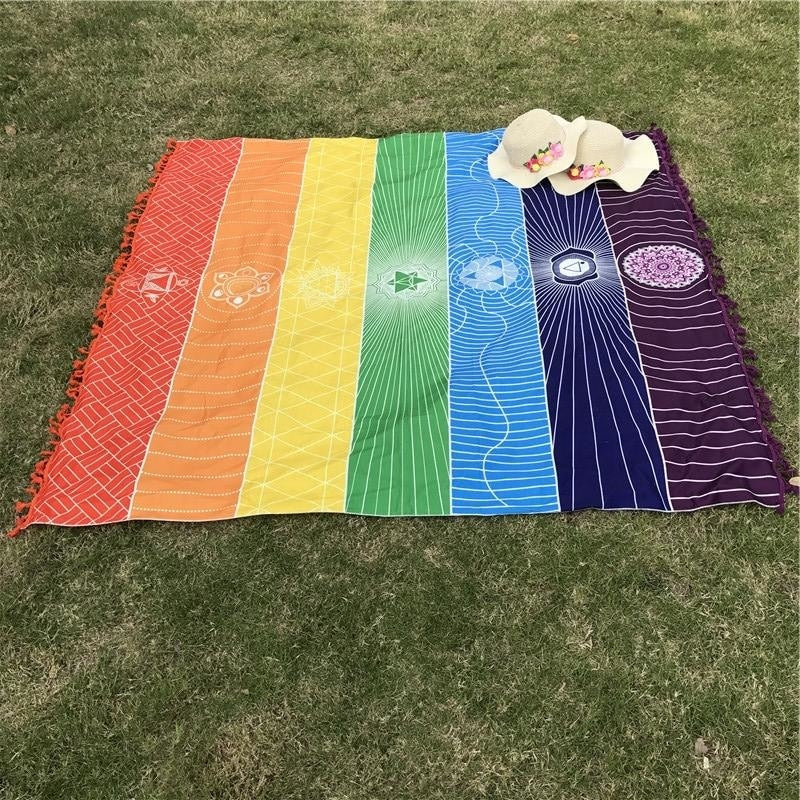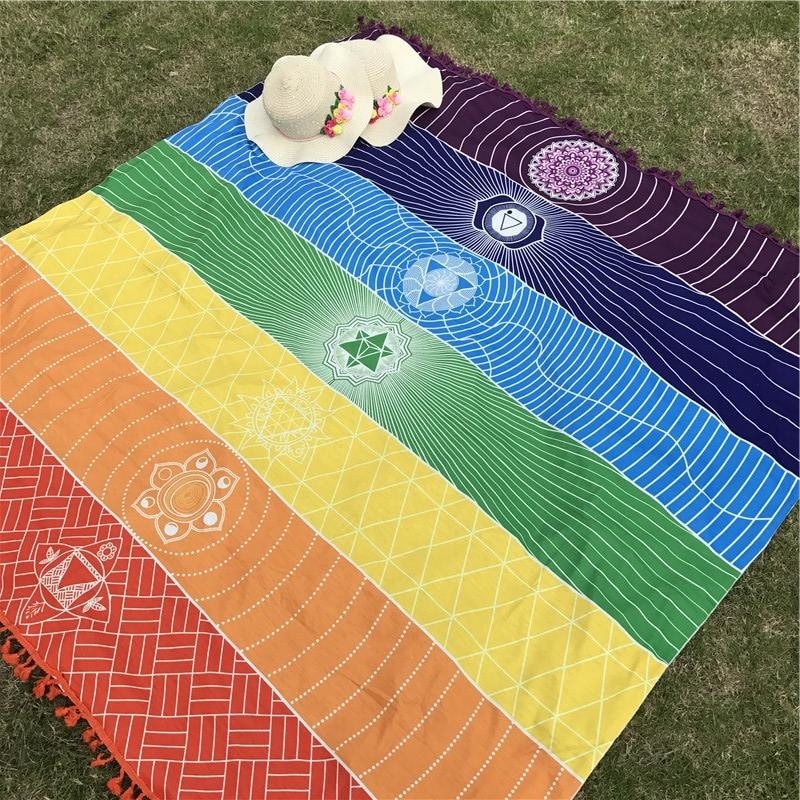 Chakra Throw
This item is in stock now and ready to ship worldwide.
Scroll down for product details & size specifications.
This luxurious rainbow chakra throw has multiple uses from being a floor mat, yoga mat, wall tapestry or art, and decorative blanket!
With a beautiful and intricate artistic design featuring the entire rainbow chakra system and their associated symbols, this mat is perfect for every spiritualist, yogi, witch, or artists.
Made of quality polyester cotton blend and is machine washable. Wrinkle resistant. No iron necessary.
No heavy metals. No carcinogenic materials. No formaldehyde.
Available in two sizes: 150 x 70cm or 150 x 150cm
Vibrantly printed, this unique rainbow tapestry will generate awe and adoration in all who view it.
All of our throws are personally blessed & honored before sending them on to their new owners, ensuring optimal positivity and energetic harmony.
Here's a guide to the symbolism & colors present in this stunning throw:
| | |
| --- | --- |
| Rainbow | The rainbow represents spiritual cohesion or connection to all. The rainbow symbolizes unity in numerous cultures. This message of unification is addressed with the rainbow serving as a bridge between the sky and the earth.   |
| Chakra | The 7 Chakras are the energy centres in our body in which energy flows through. The word 'chakra' is derived from the sanskrit word meaning 'wheel'. It translates as 'Wheel of spinning Energy'. A chakra is like a whirling vortex powerhouse of energy. |