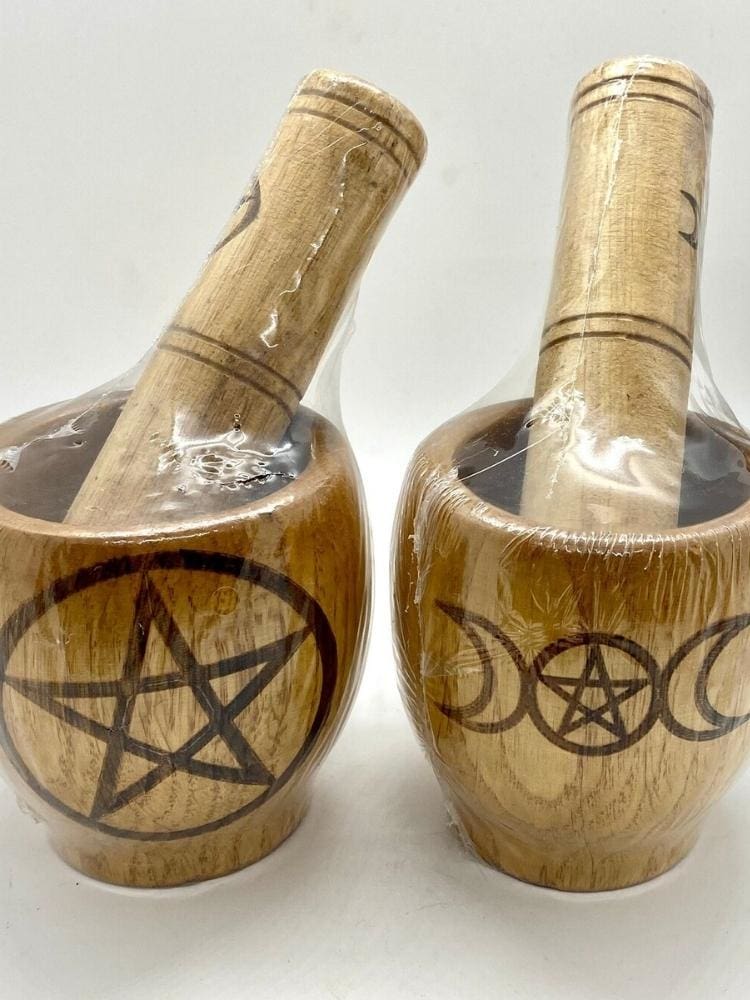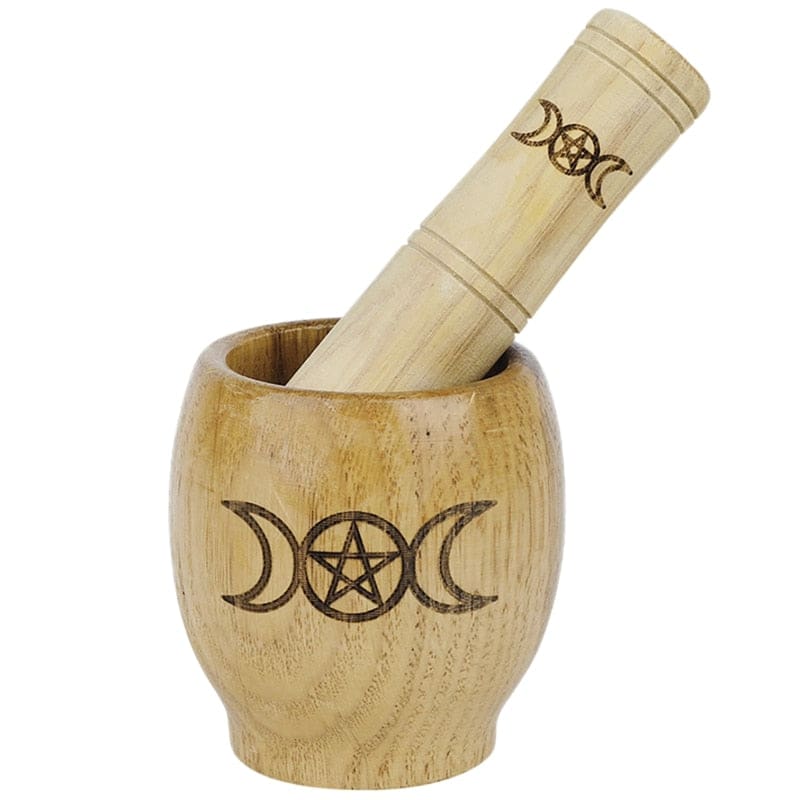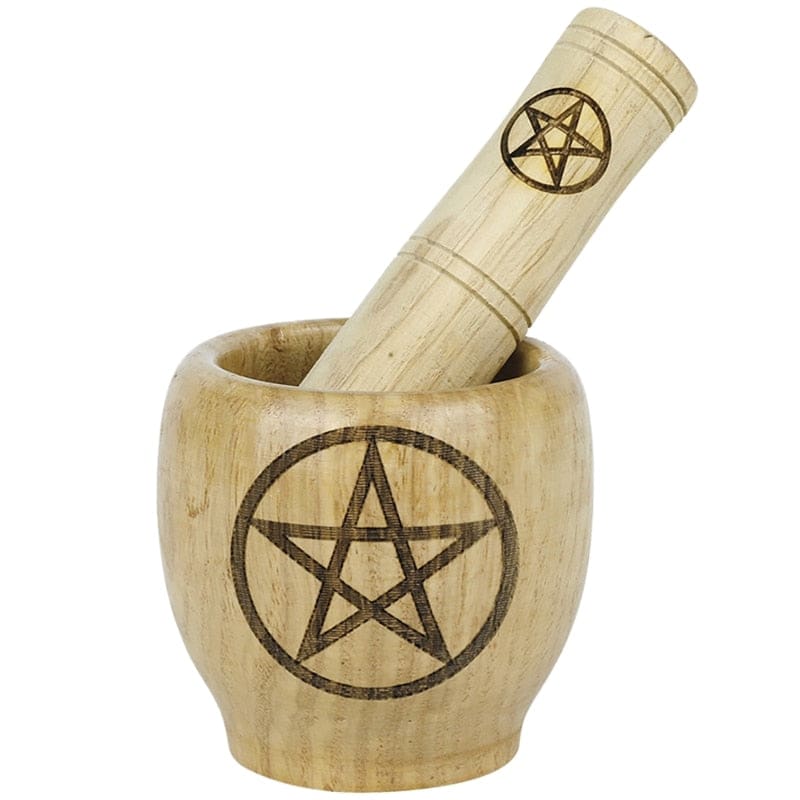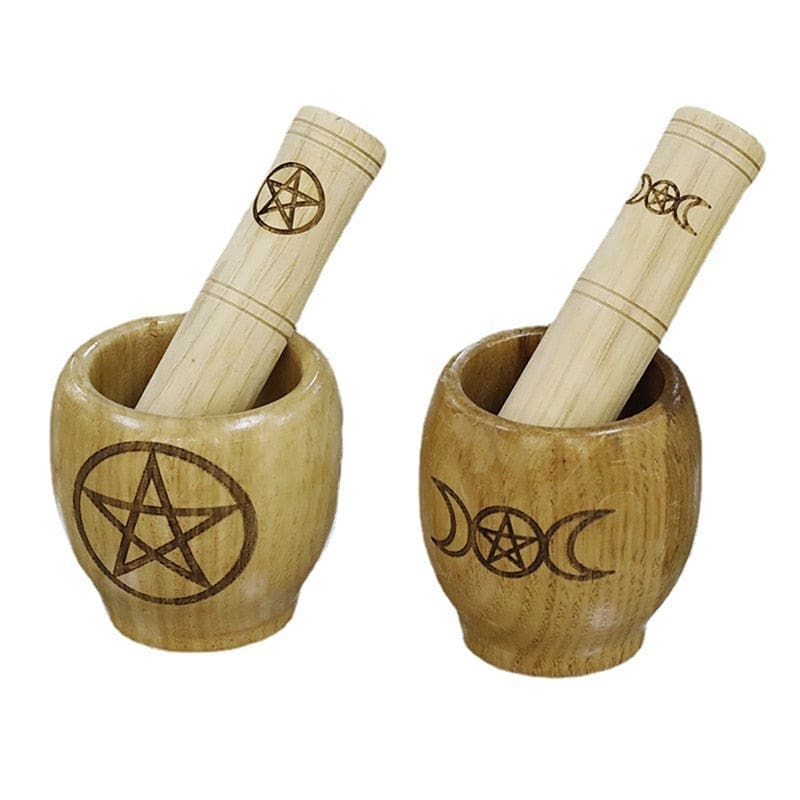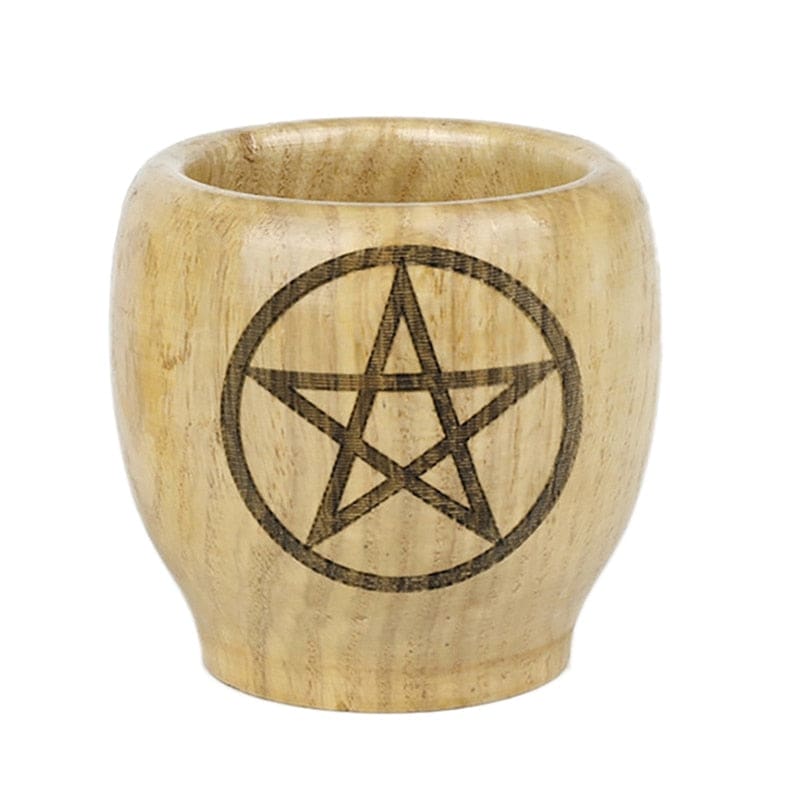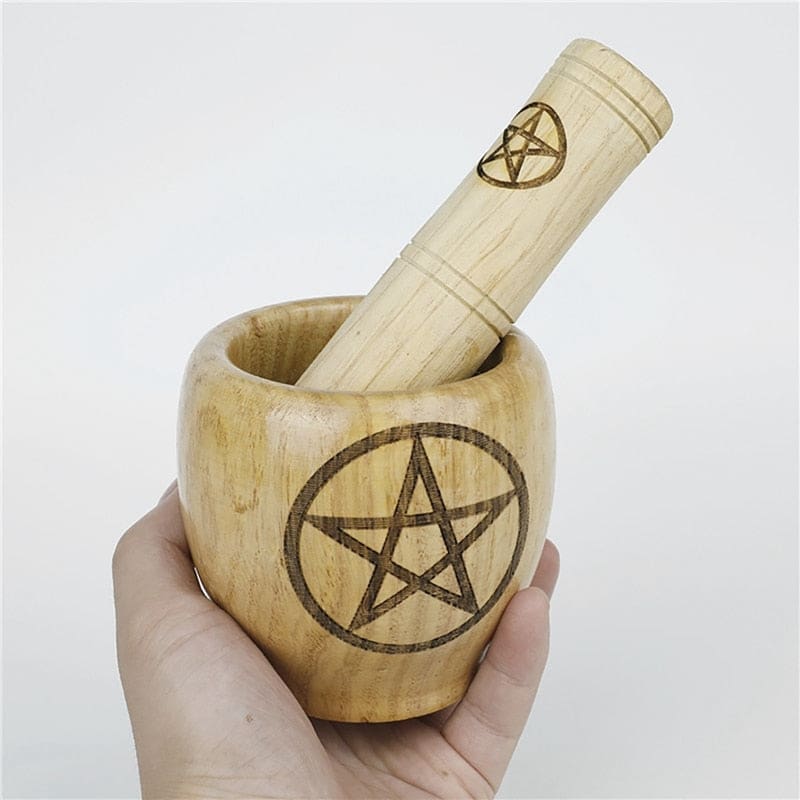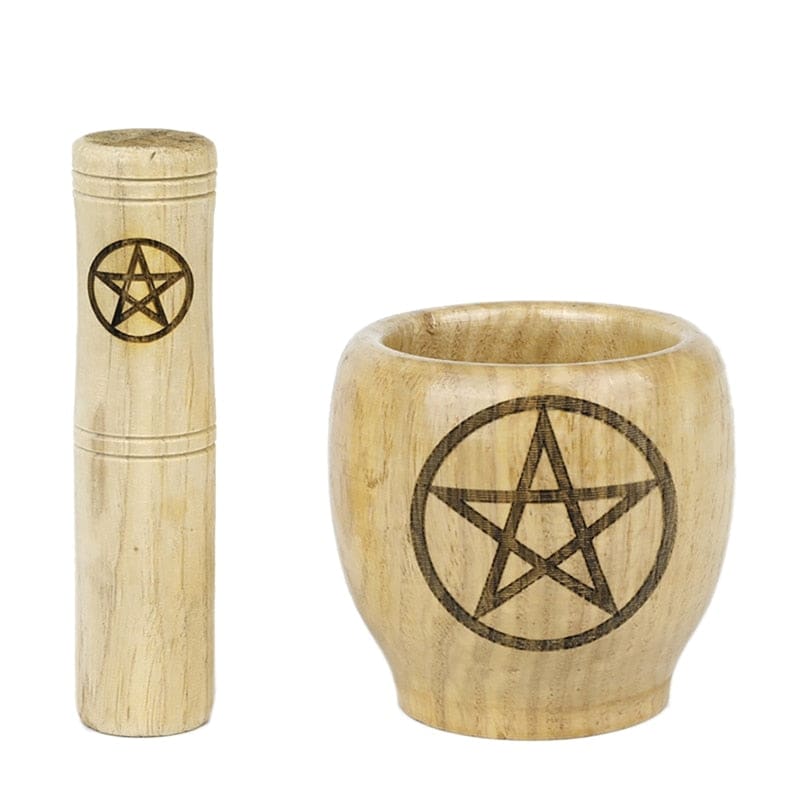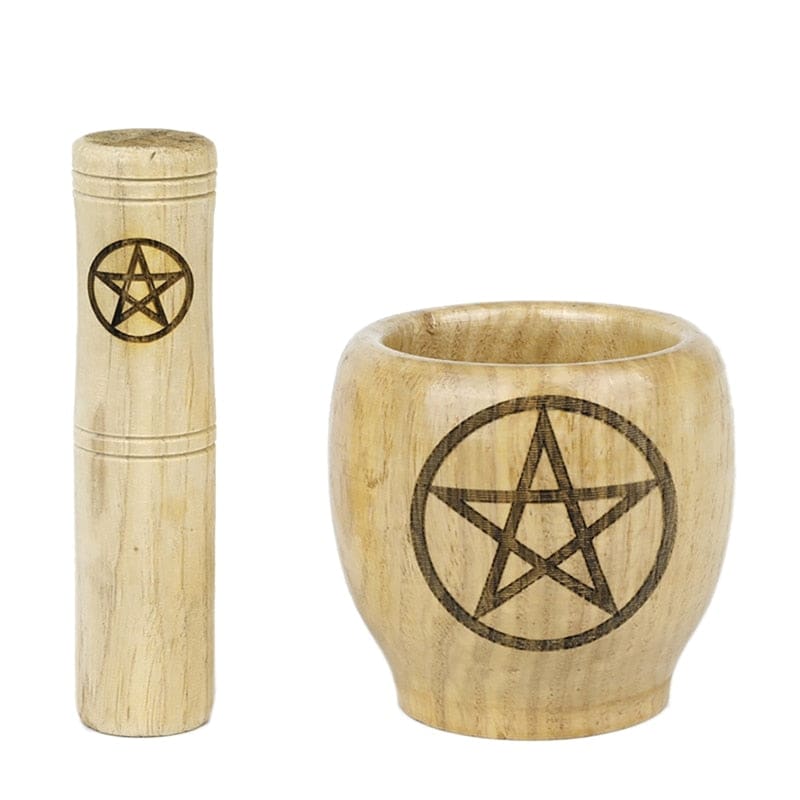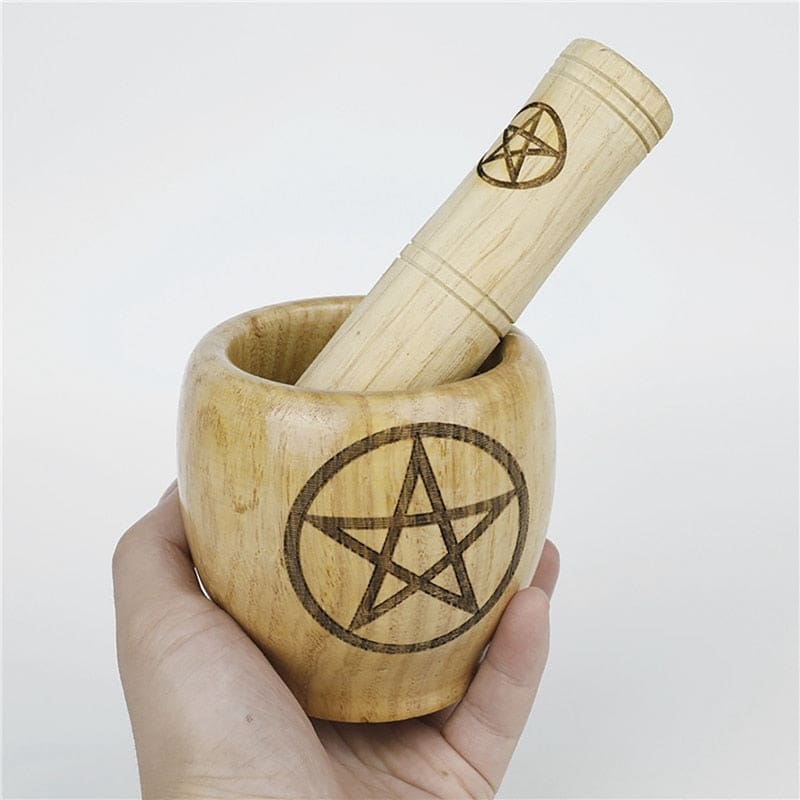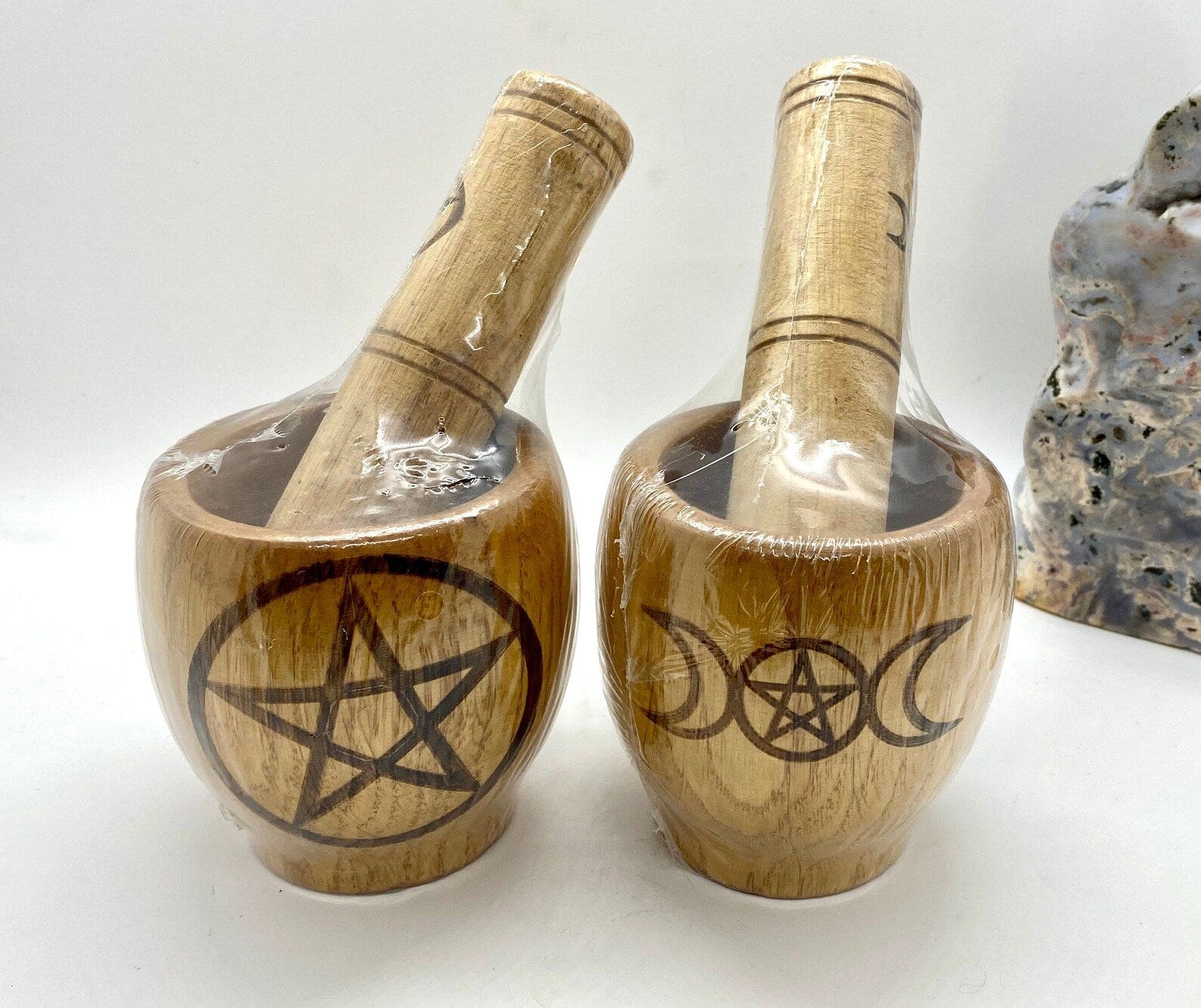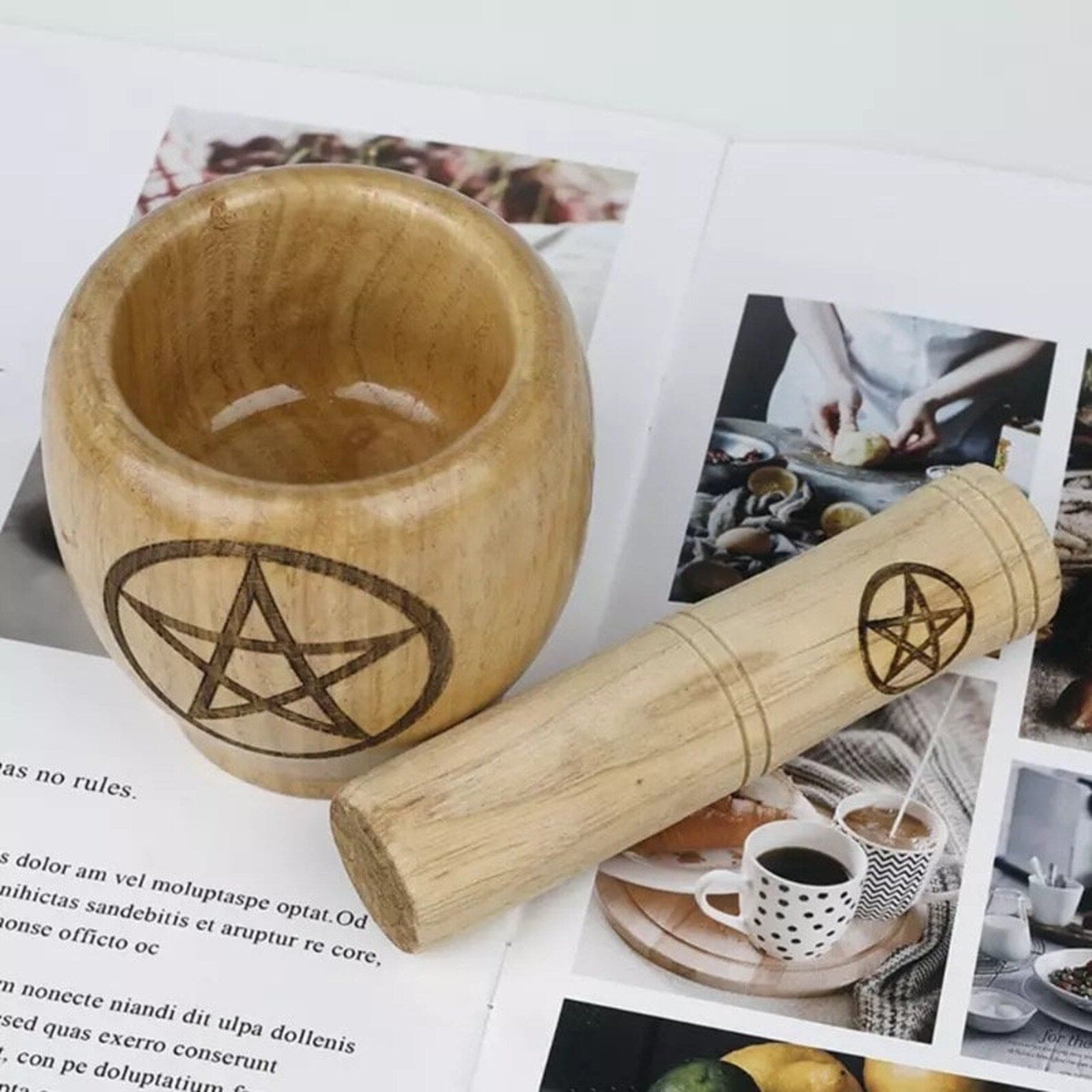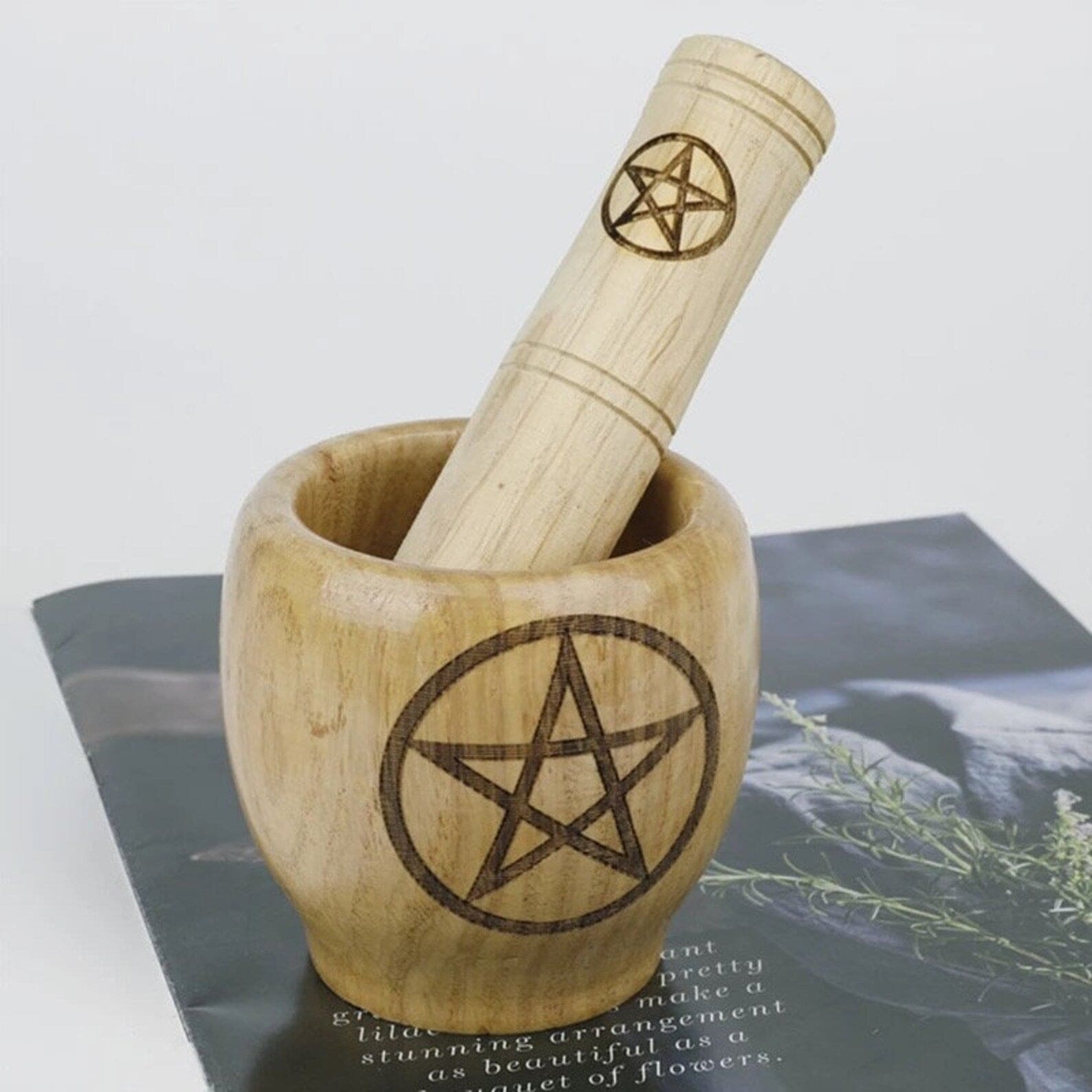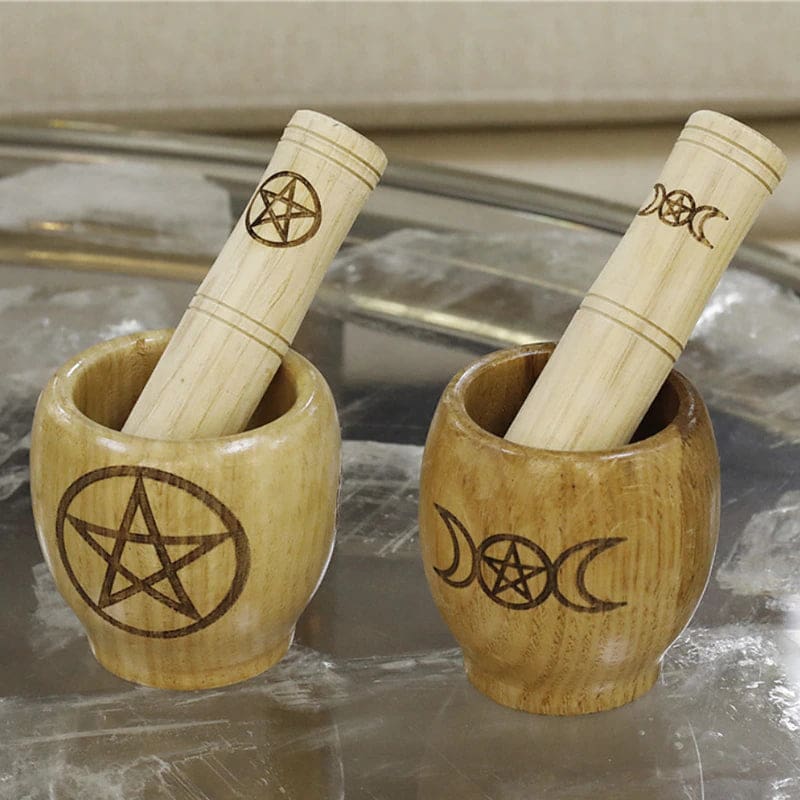 Classic Wooden Mortar & Pestle Set
This item is in stock now and ready to ship worldwide.
Scroll down for product details & size specifications.
Working with herbs is an essential part of magic and witchcraft. Use this mortal and pestle in your spellcasting or your gothic kitchen.
Both the mortar and pestle are decorated with Pentagram and moon phases symbols.
The pentagram represents the five elements: earth, air, fire, water, and spirit.
The moon represents the power of the celestial bodies over the energies on earth.
Use this tool in magical rituals or spiritual baking.
Keep your kitchen or ritual space in good energetic order with this chakra-balancing pyramid.