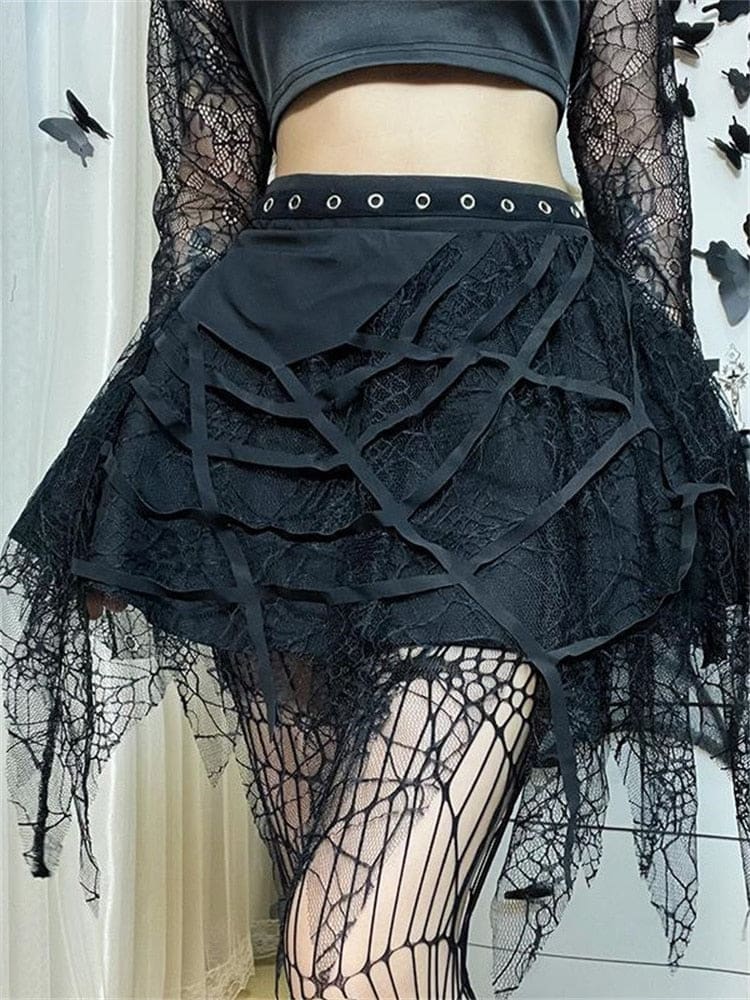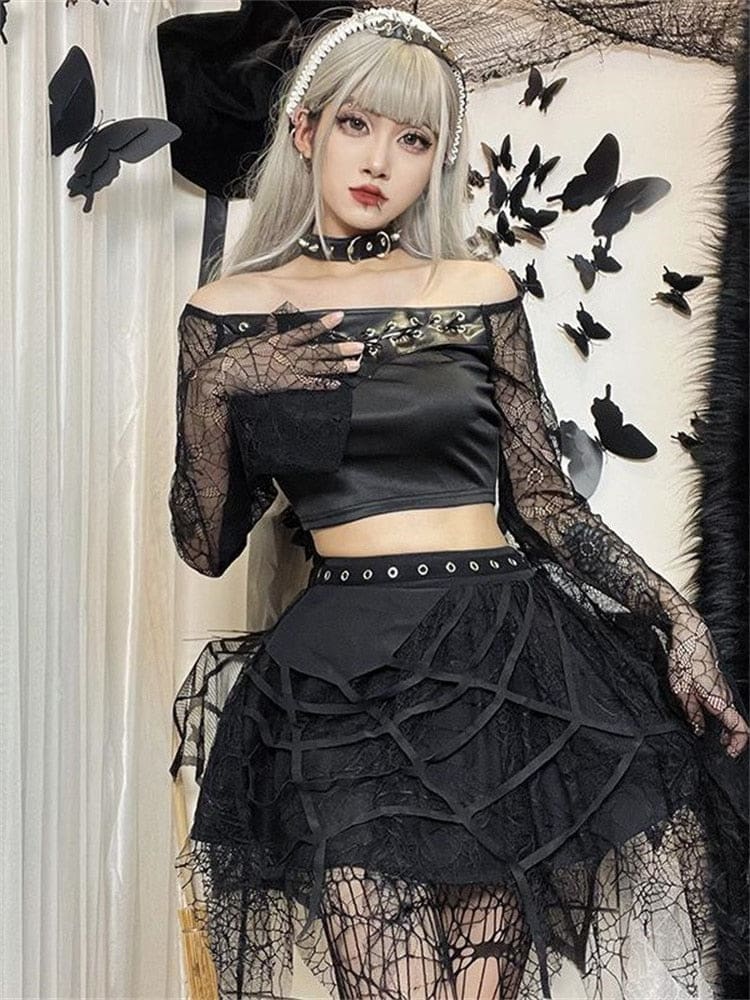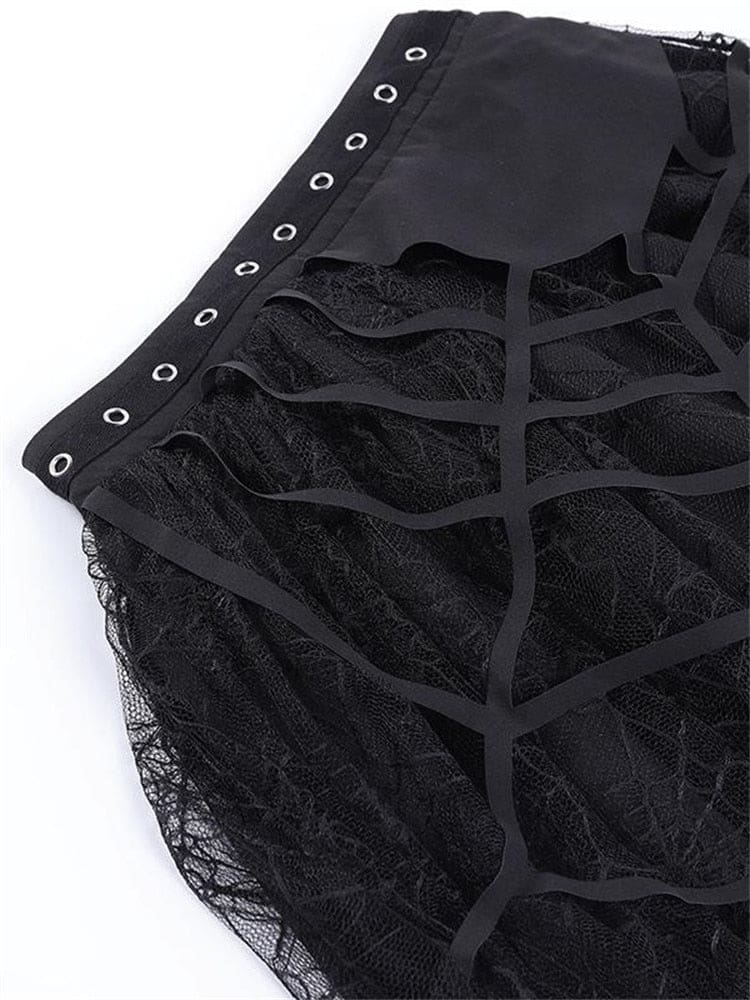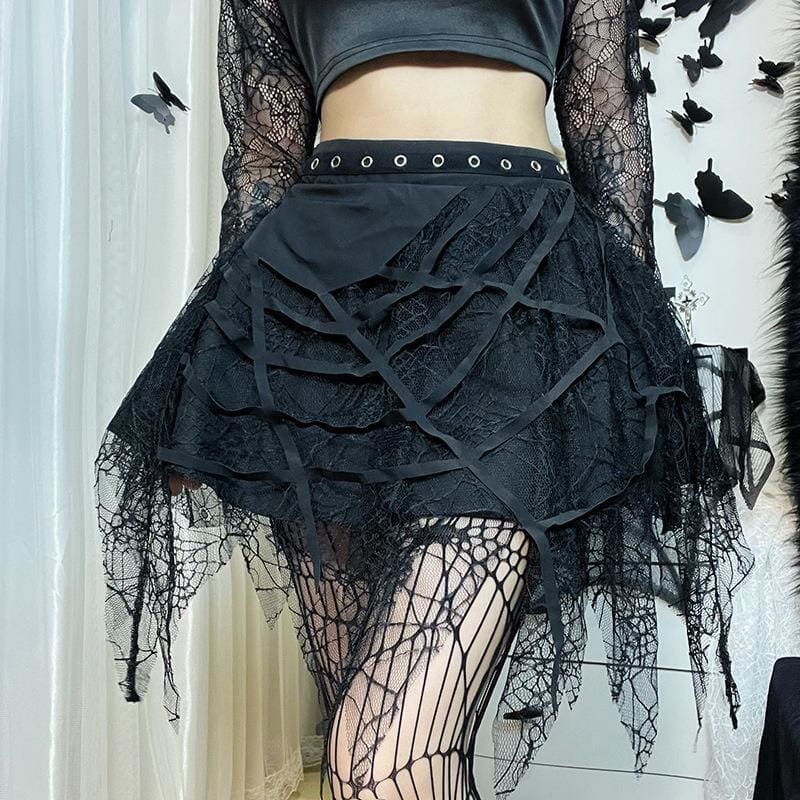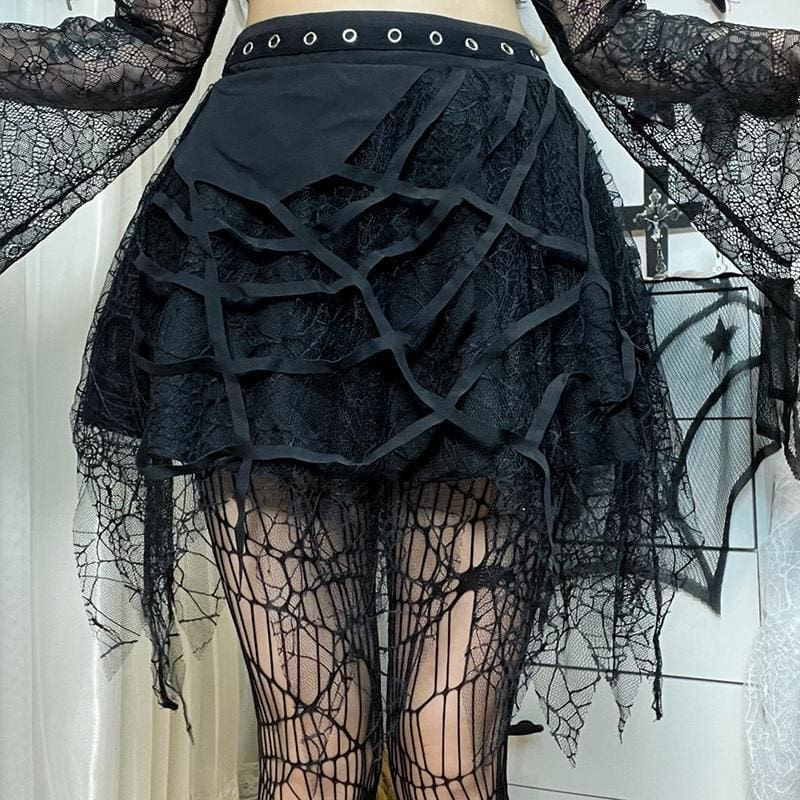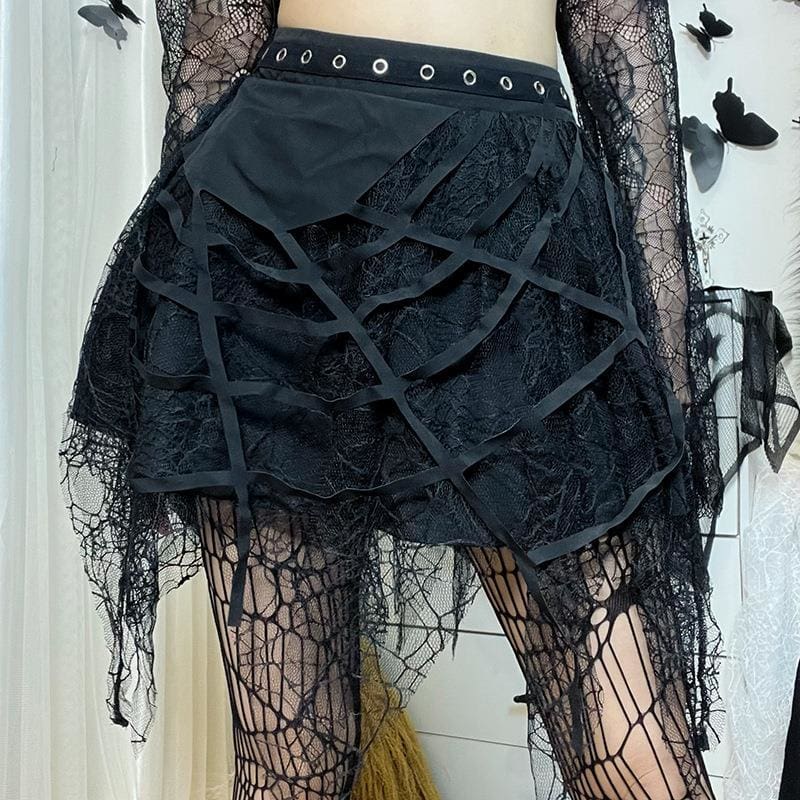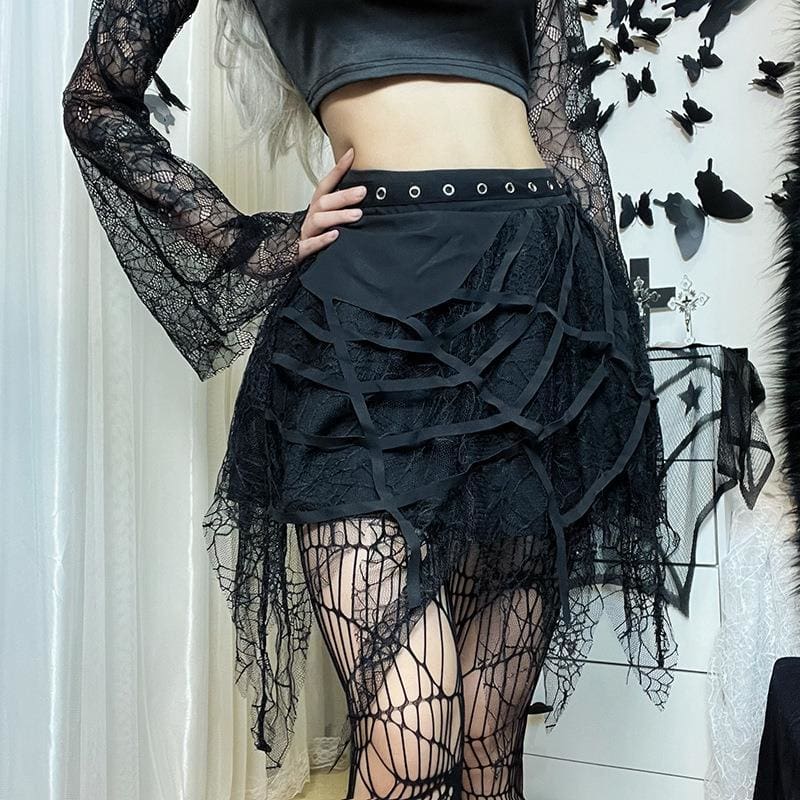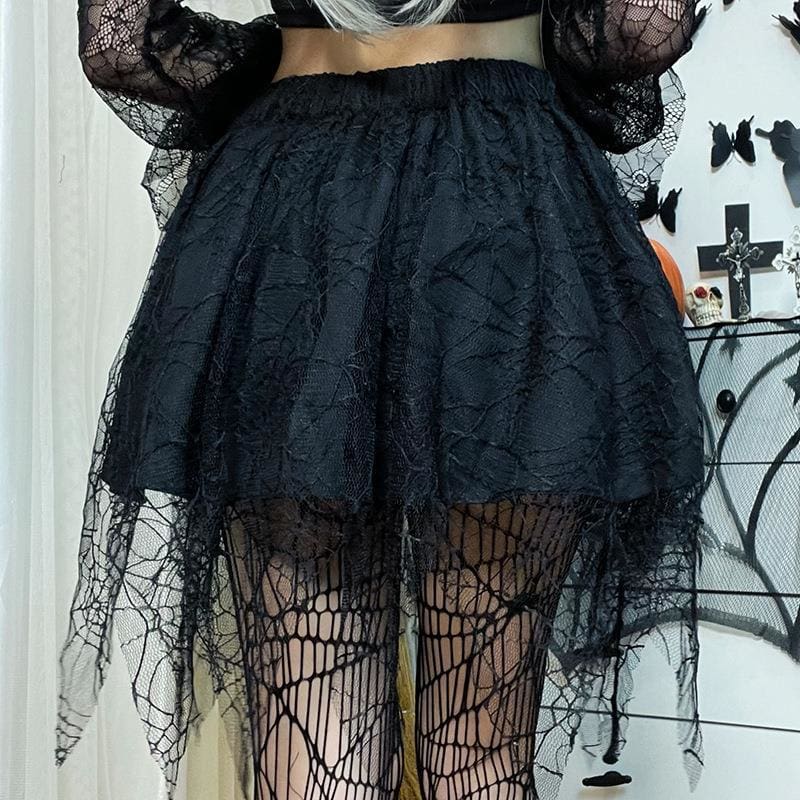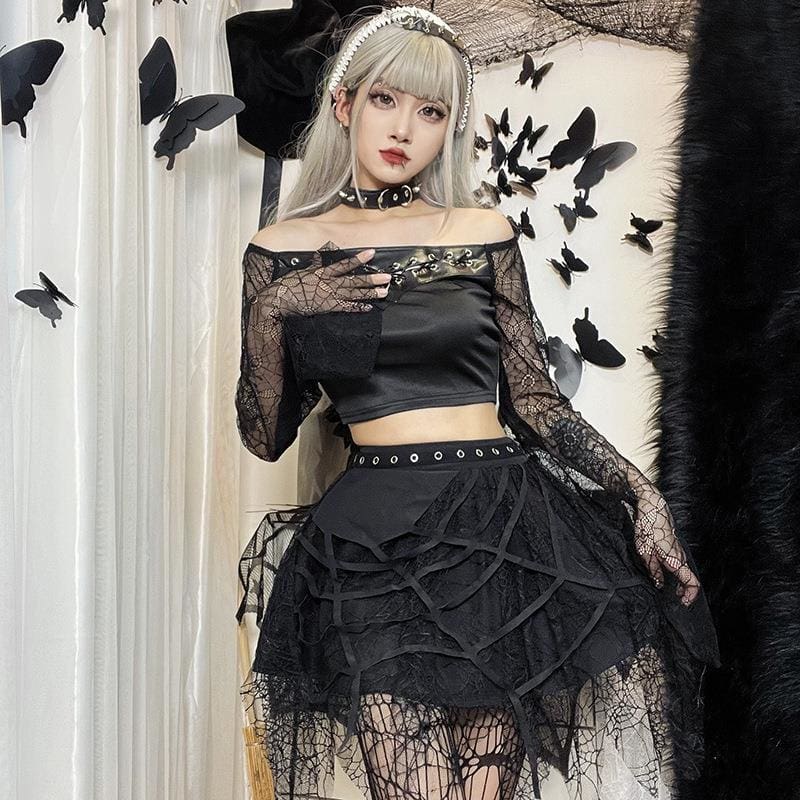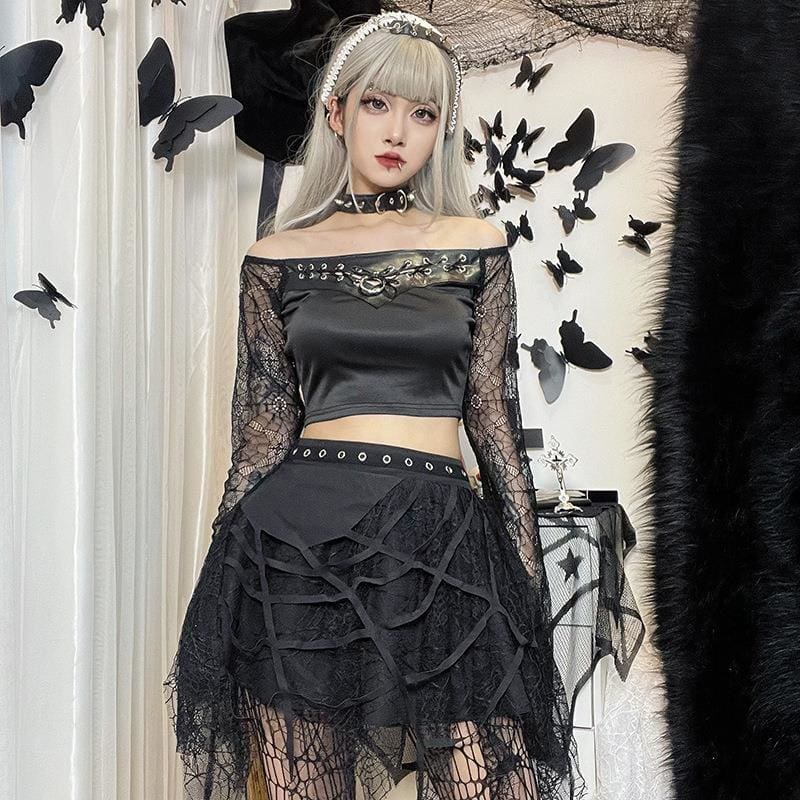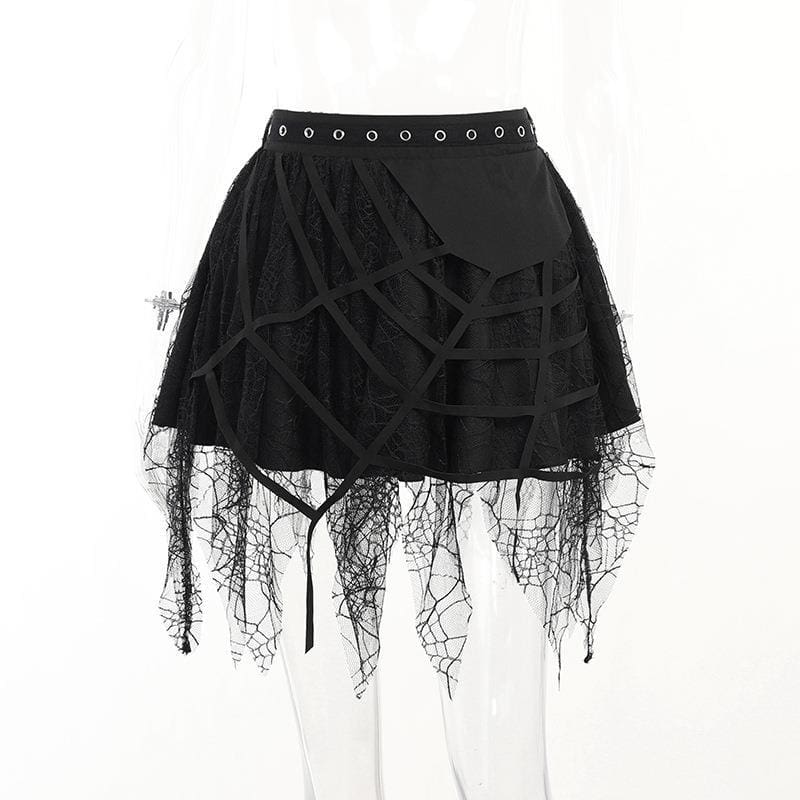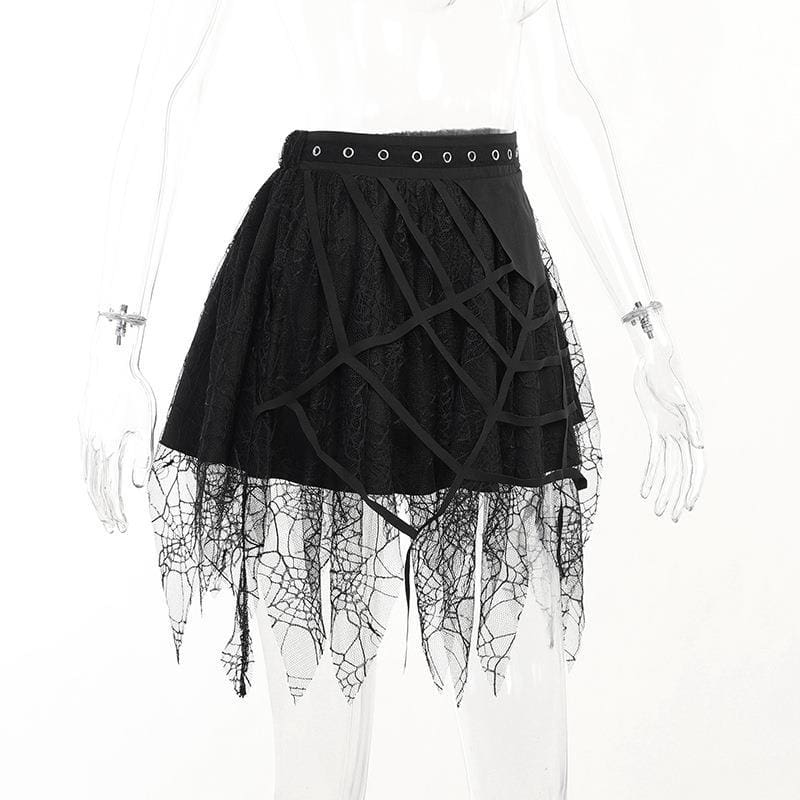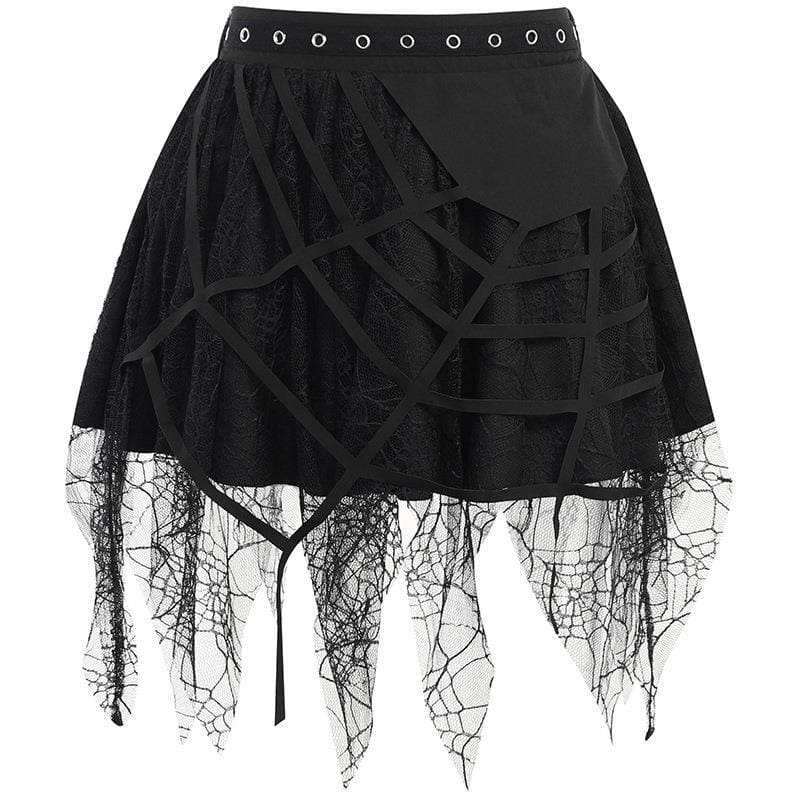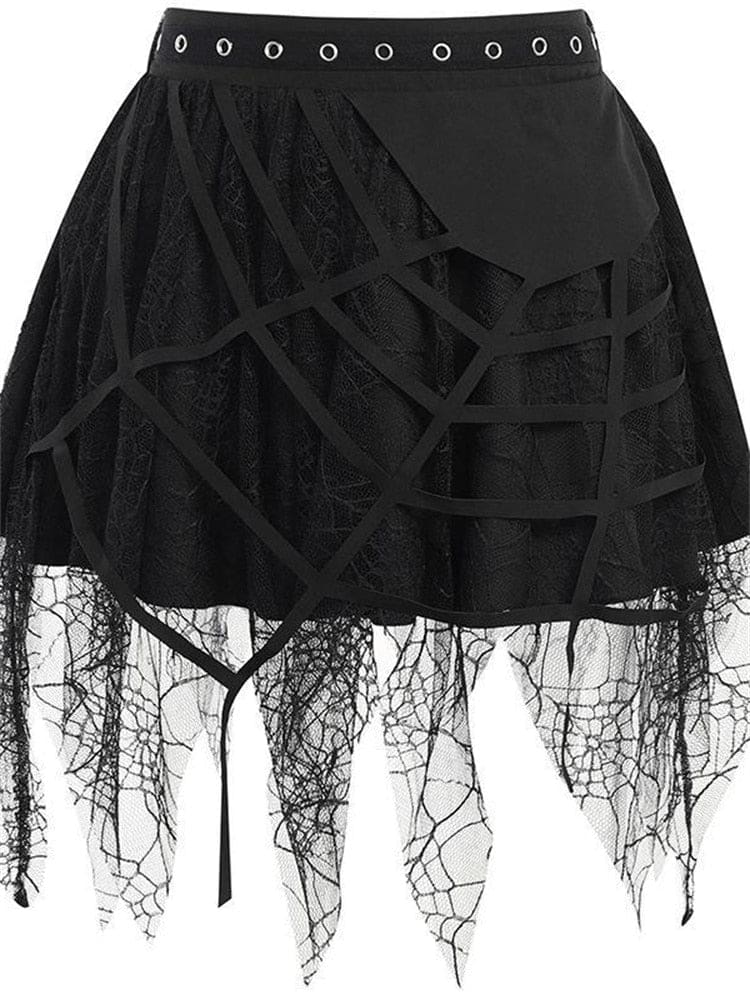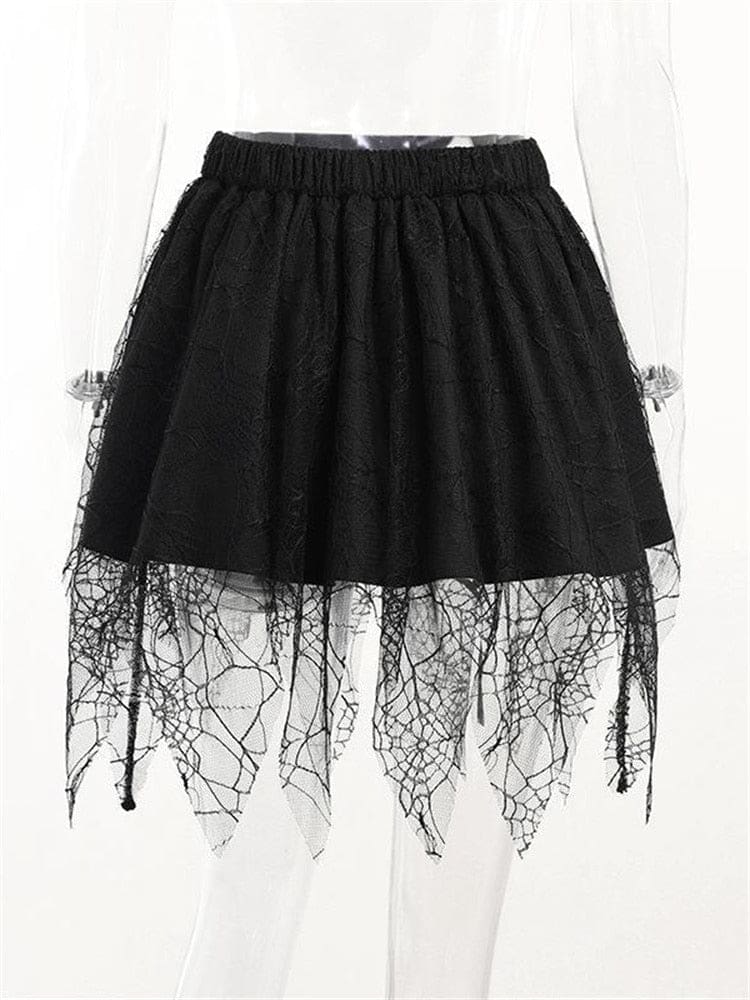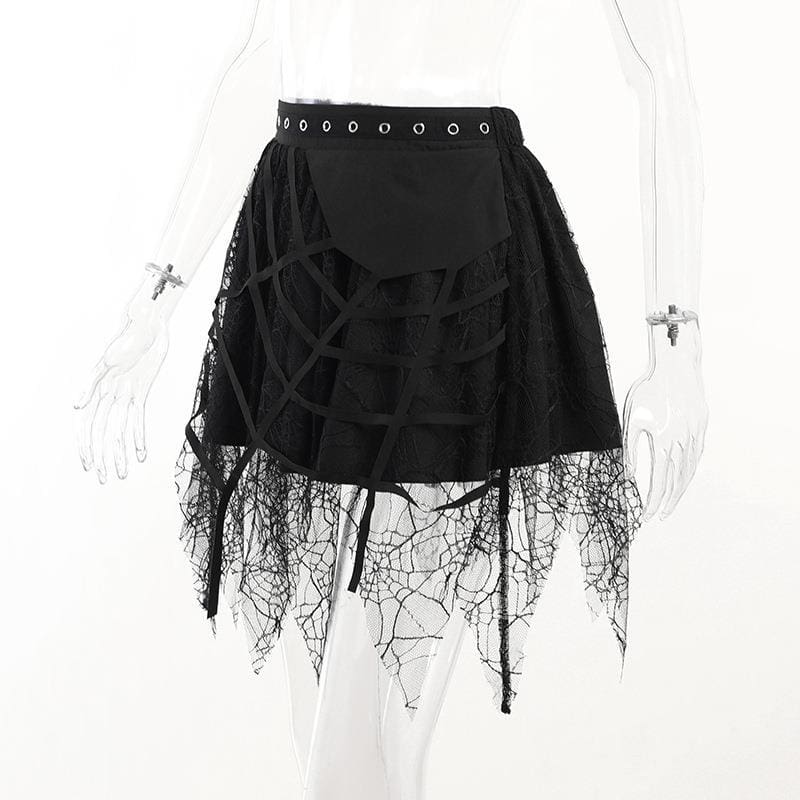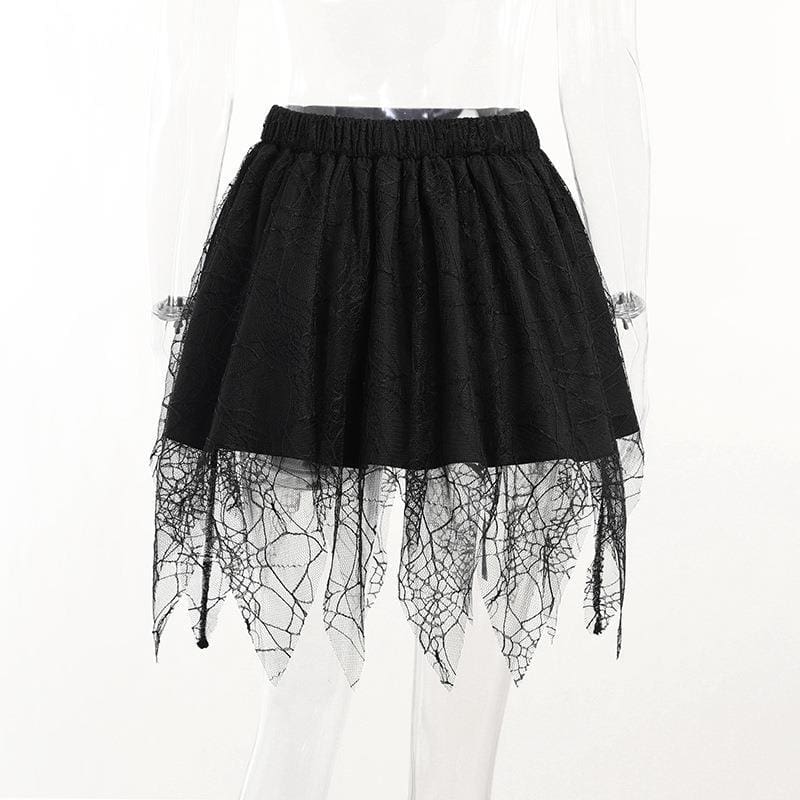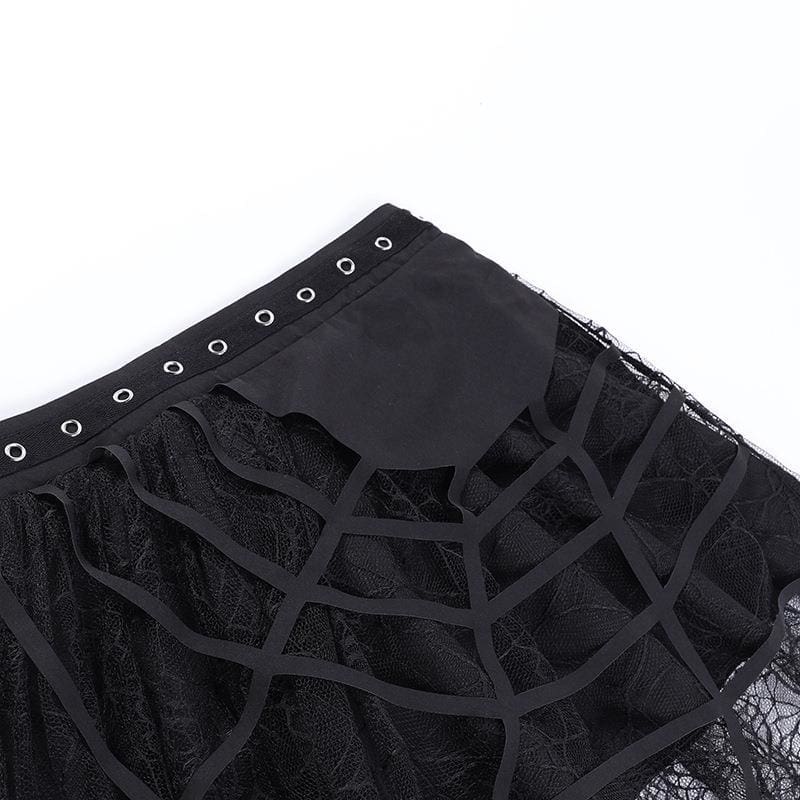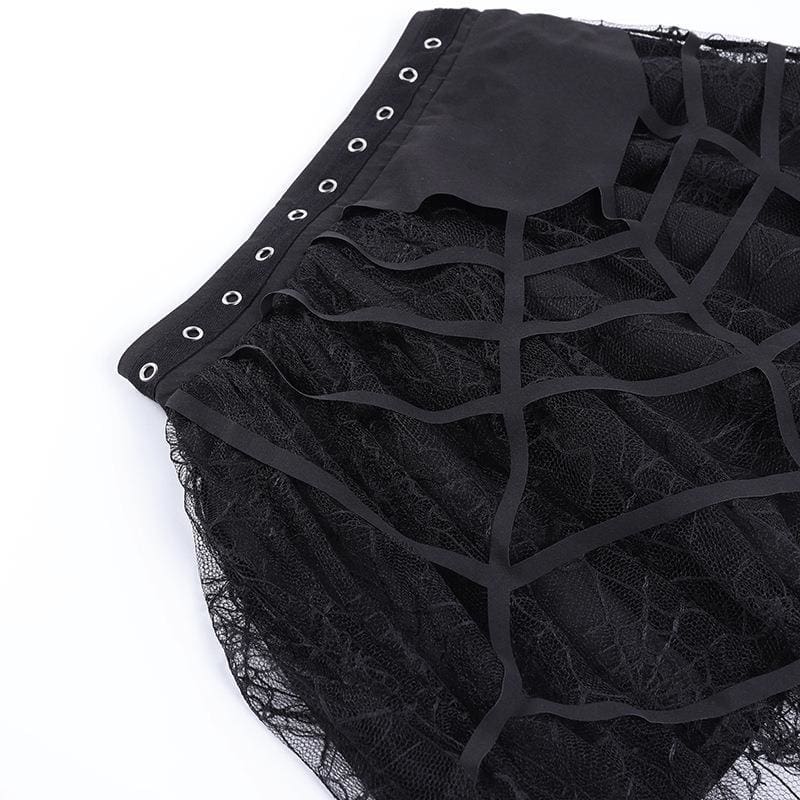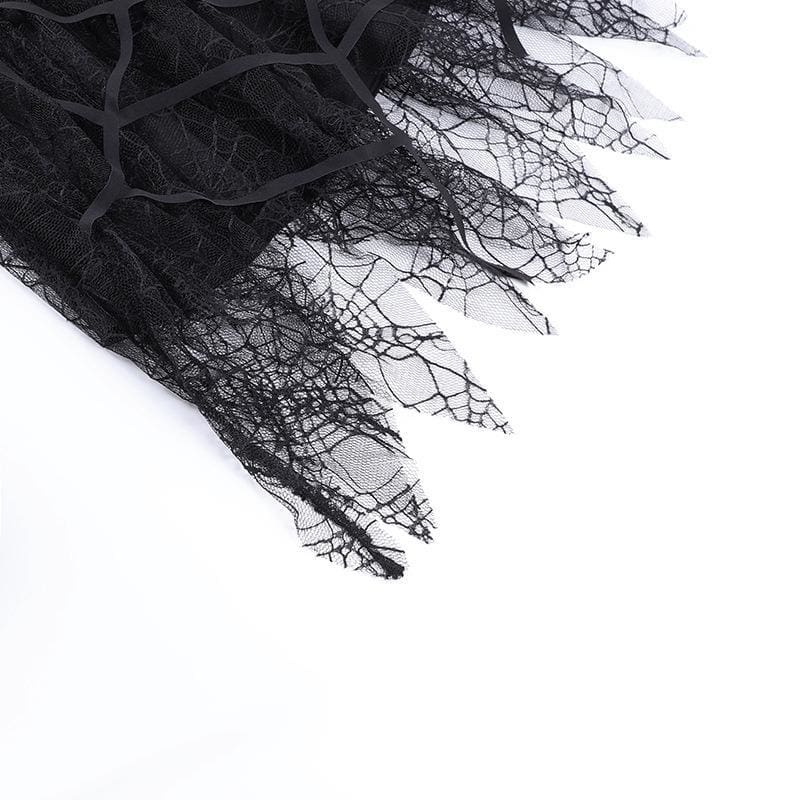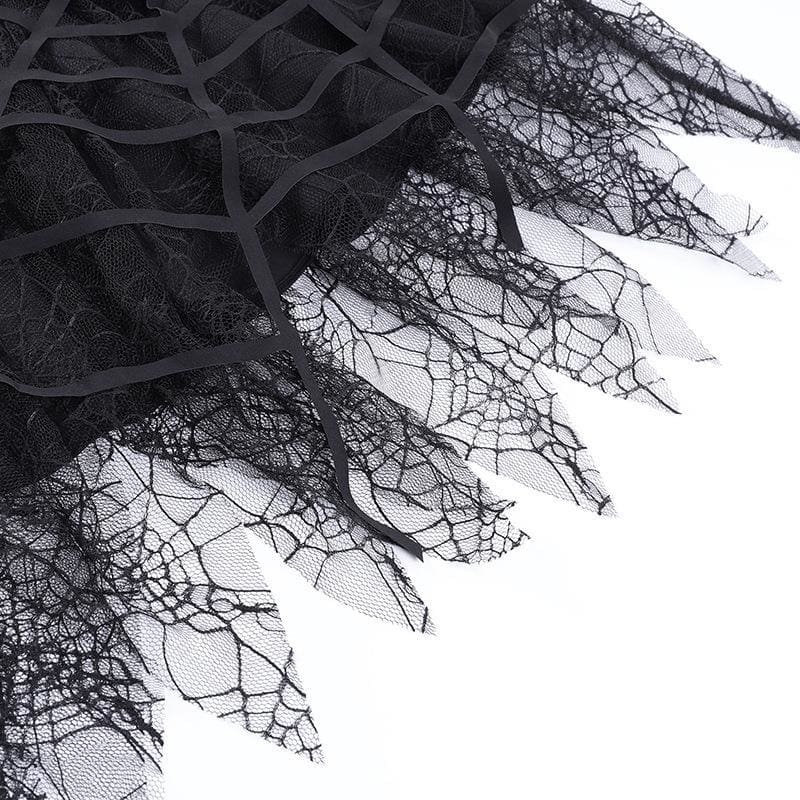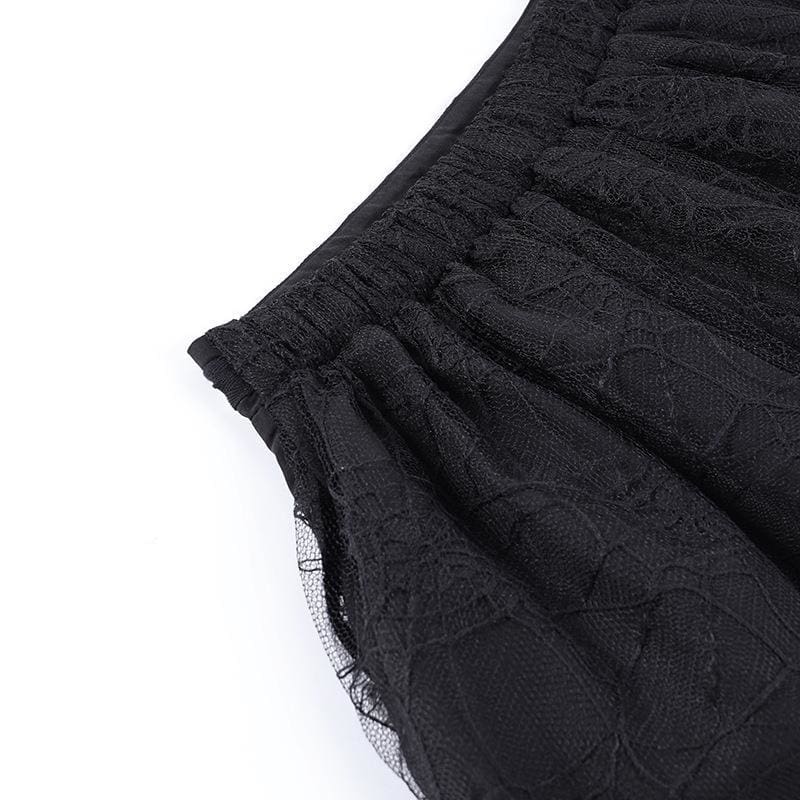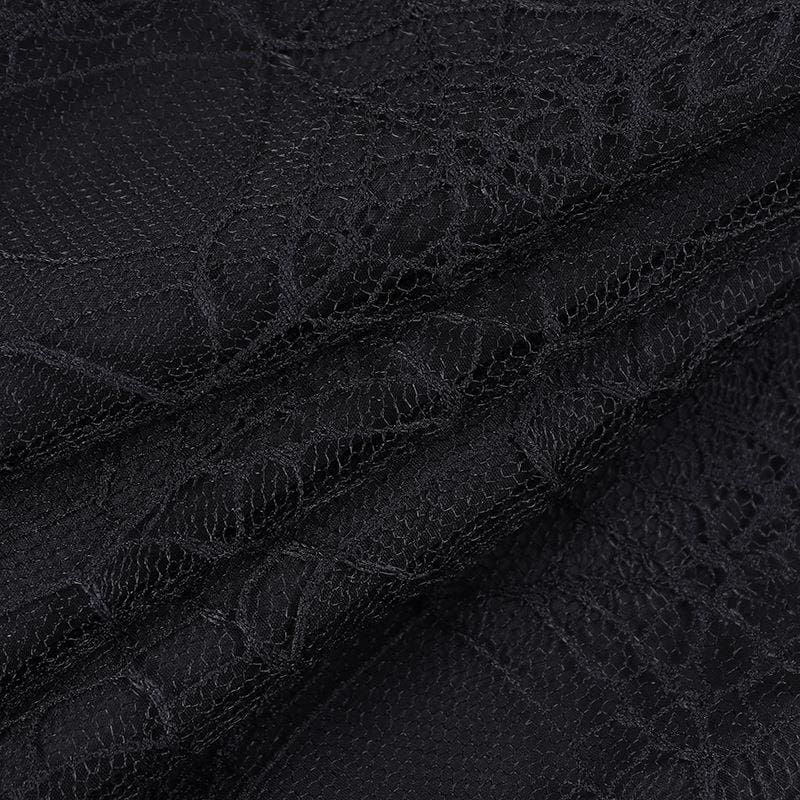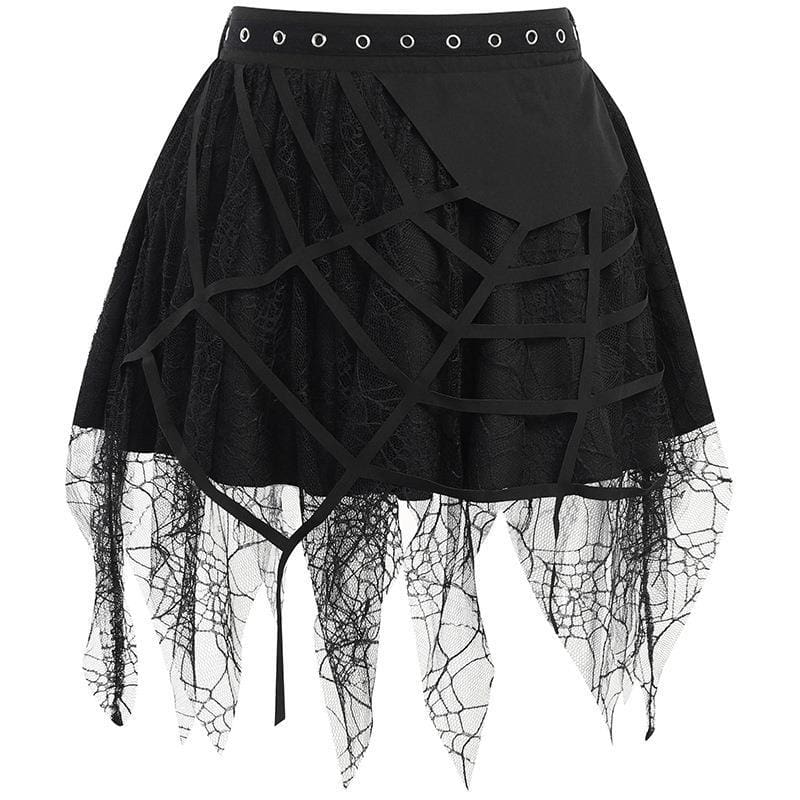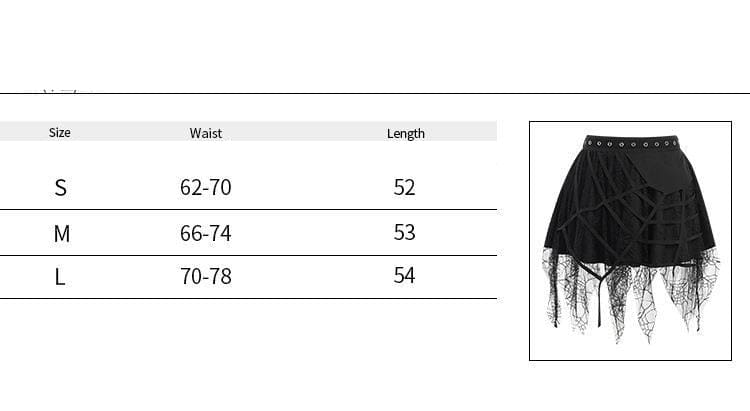 Cobweb Queen Tutu
This item is in stock now and ready to ship worldwide.
Scroll down for product details & size specifications.
This stylish A-line mini skirt is perfect for gothic queens and black widows, with elaborate lace cobweb details creating a tutu effect.
A jet-black polyester skirt with an elasticated waist is gathered into soft pleats, creating a flattering A-line silhouette. This is overlayed with tiered sheer cobweb lace in the darkest black, with longer strips to create an uneven grungy look.
The front of this witchy piece is overlayed with an asymmetrical black fabric layer with cut-outs to create one final web. The belt line on the front of the skirt is embellished with silver-colored eyelet details for a grungy-metal finish.
This dark mini skirt is perfect for the occult high priestess, the brazen heathen, and the gothic queen. It looks perfect with a dark crop or bodice.