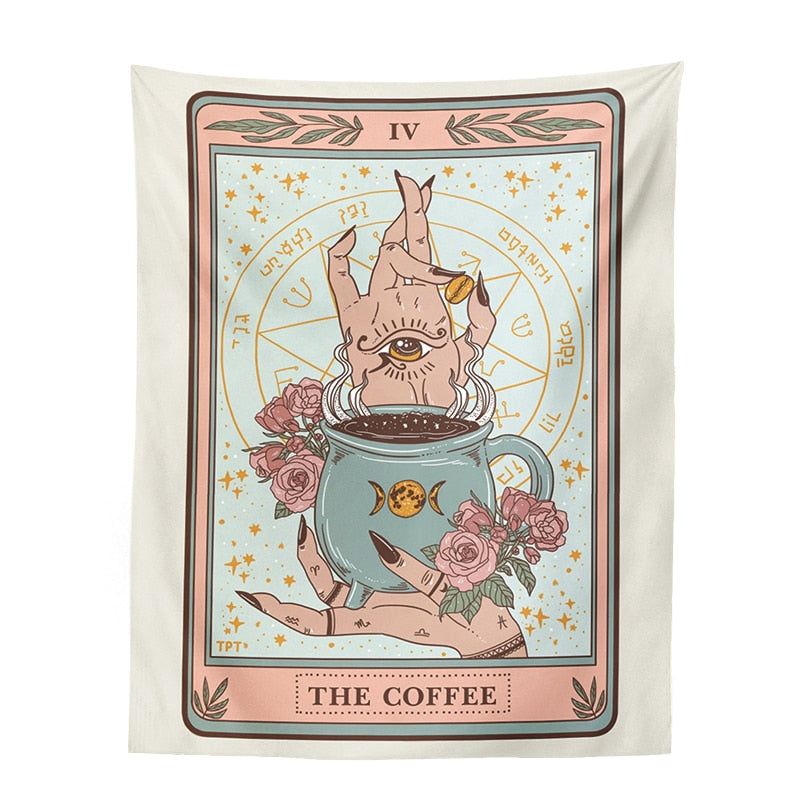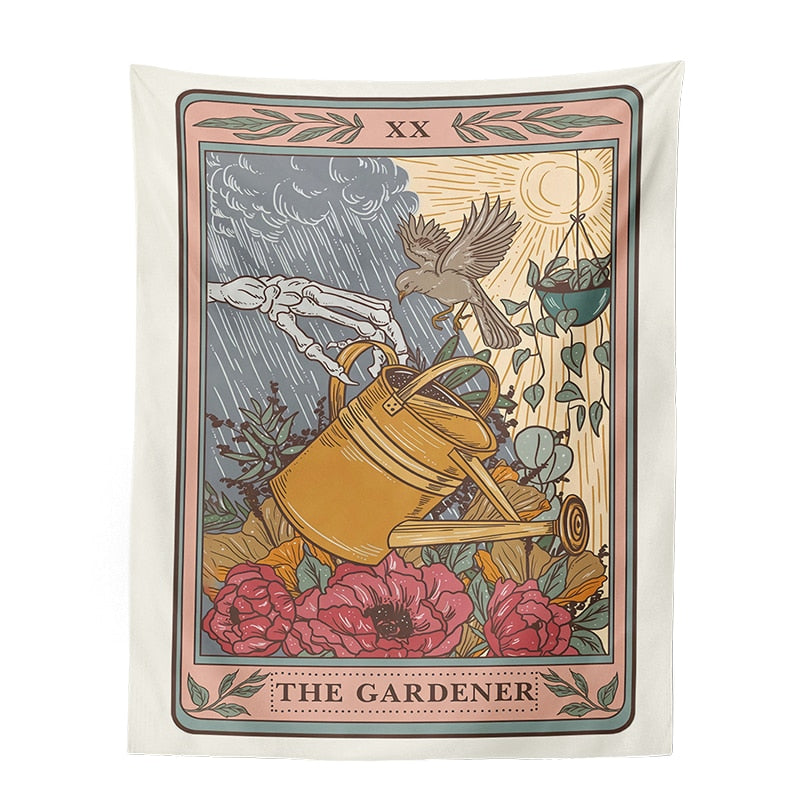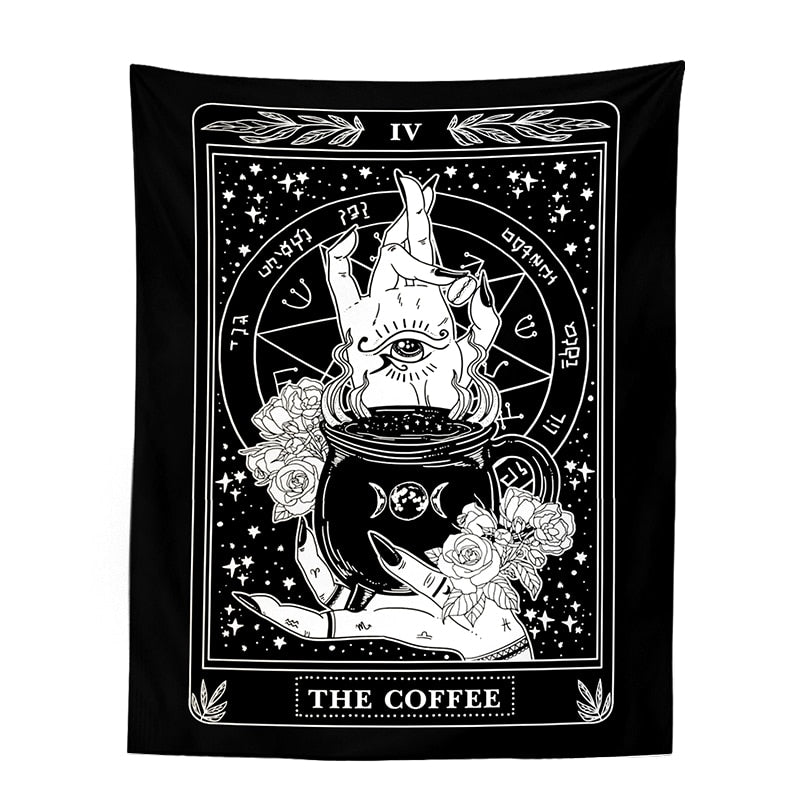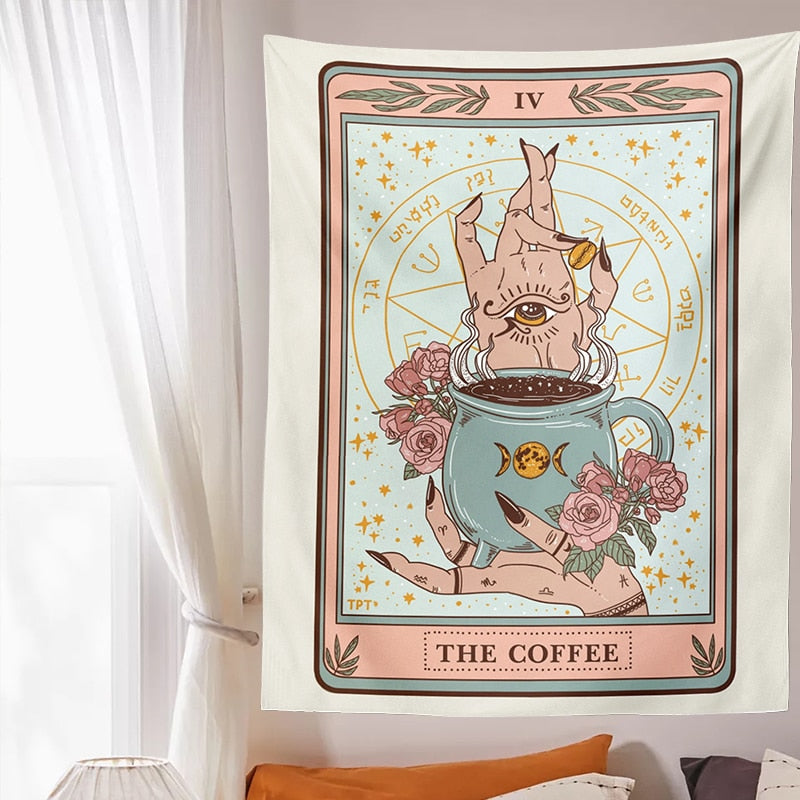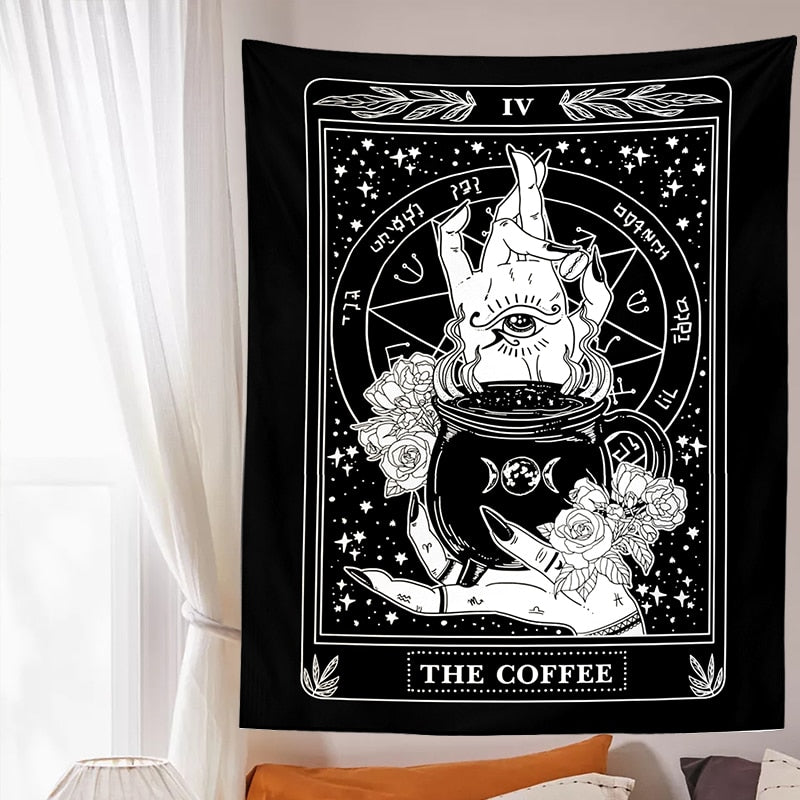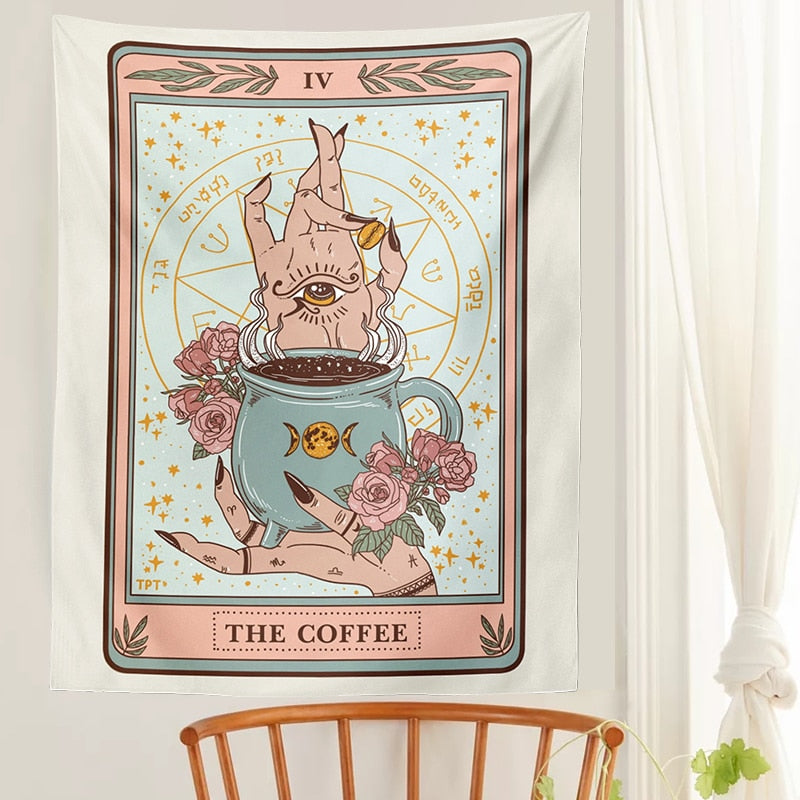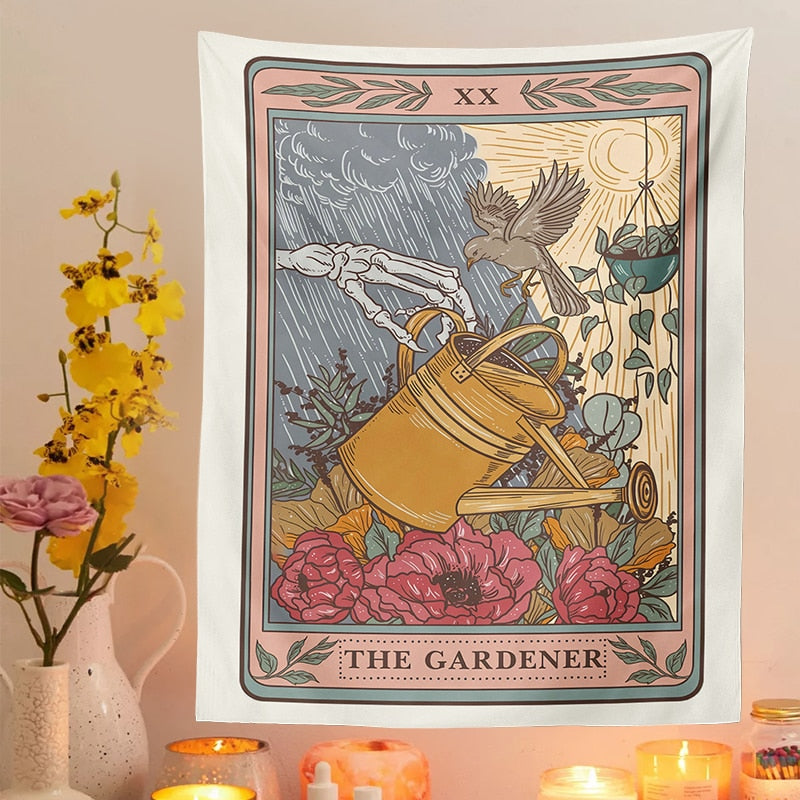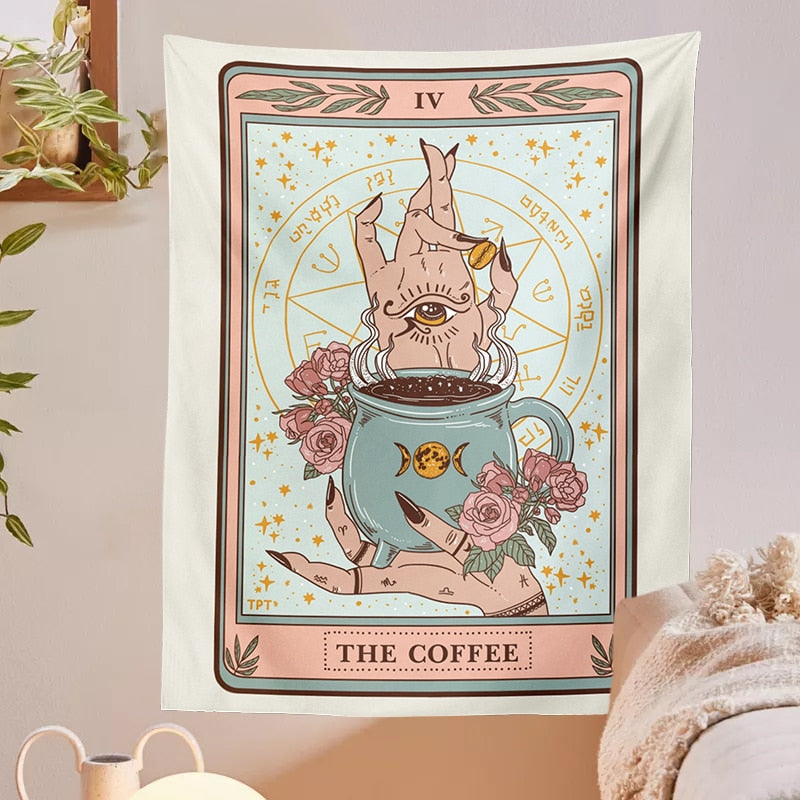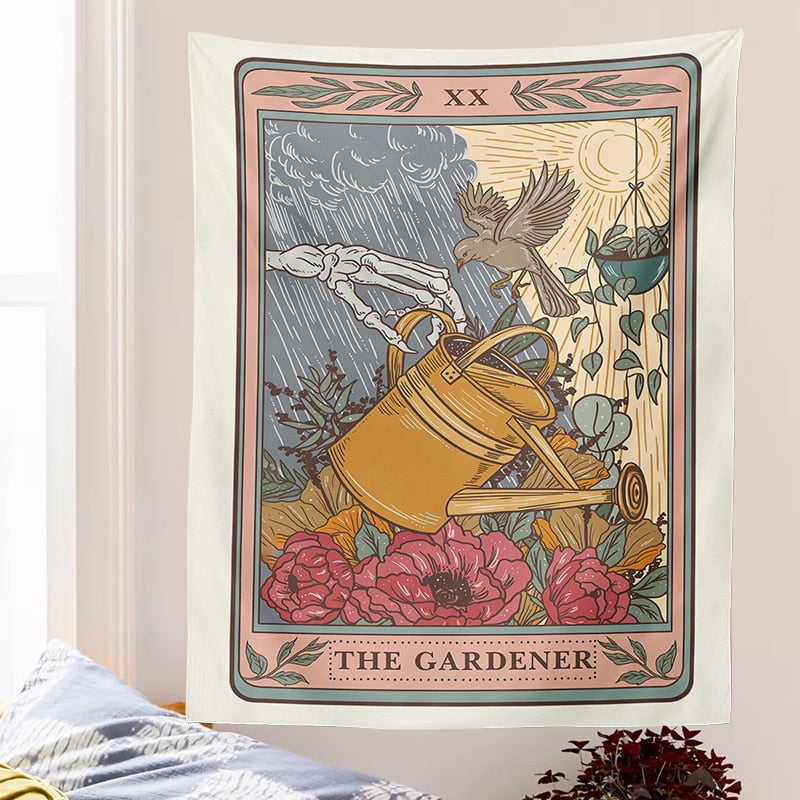 Coffee Tarot Tapestry Wall Hanging
This item is in stock now and ready to ship worldwide.
Scroll down for product details & size specifications.
Introducing the Coffee Tarot Tapestry Wall Hanging, a brew-tiful addition to your witchy decor that will infuse your space with magical vibes and caffeinated enchantment. Get ready to dive into the world of tarot and embrace your inner witch with this fun and mystical tapestry. Let's explore its features in a spellbinding bullet point format:
Choose from three bewitching styles: black and white, full color, or a captivating combination of both, to match your unique witchy aesthetic.
This tapestry is a must-have for any lover of the mystical arts, combining the powers of tarot, witchcraft, and the aroma of freshly brewed coffee.
With its witchy styling, it celebrates the spirit of Wicca and invites the energies of divination and intuition into your space.
Whether you're a seasoned tarot reader or just starting your magical journey, this tapestry sets the perfect ambiance for spiritual exploration and reflection.
Crafted with care and attention to detail, this tapestry will weave its magical spell on your walls, creating a captivating focal point for your witchy haven.

Size: 95x73cm

 
Unleash your inner witch and adorn your sacred space with the Coffee Tarot Tapestry Wall Hanging. Let the mystical powers of tarot and the comforting aroma of coffee guide you on your journey of self-discovery and magical awakening.