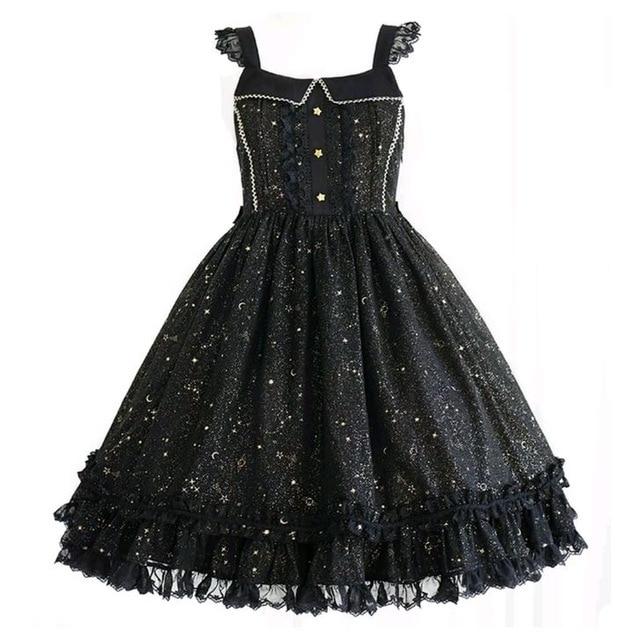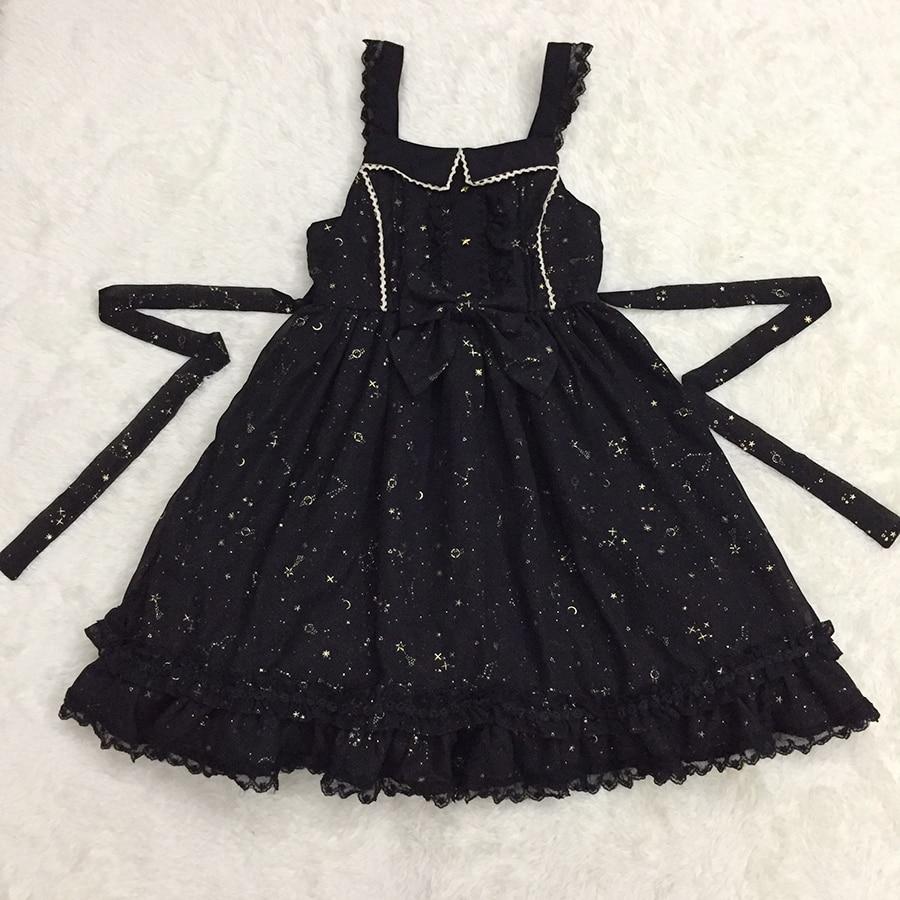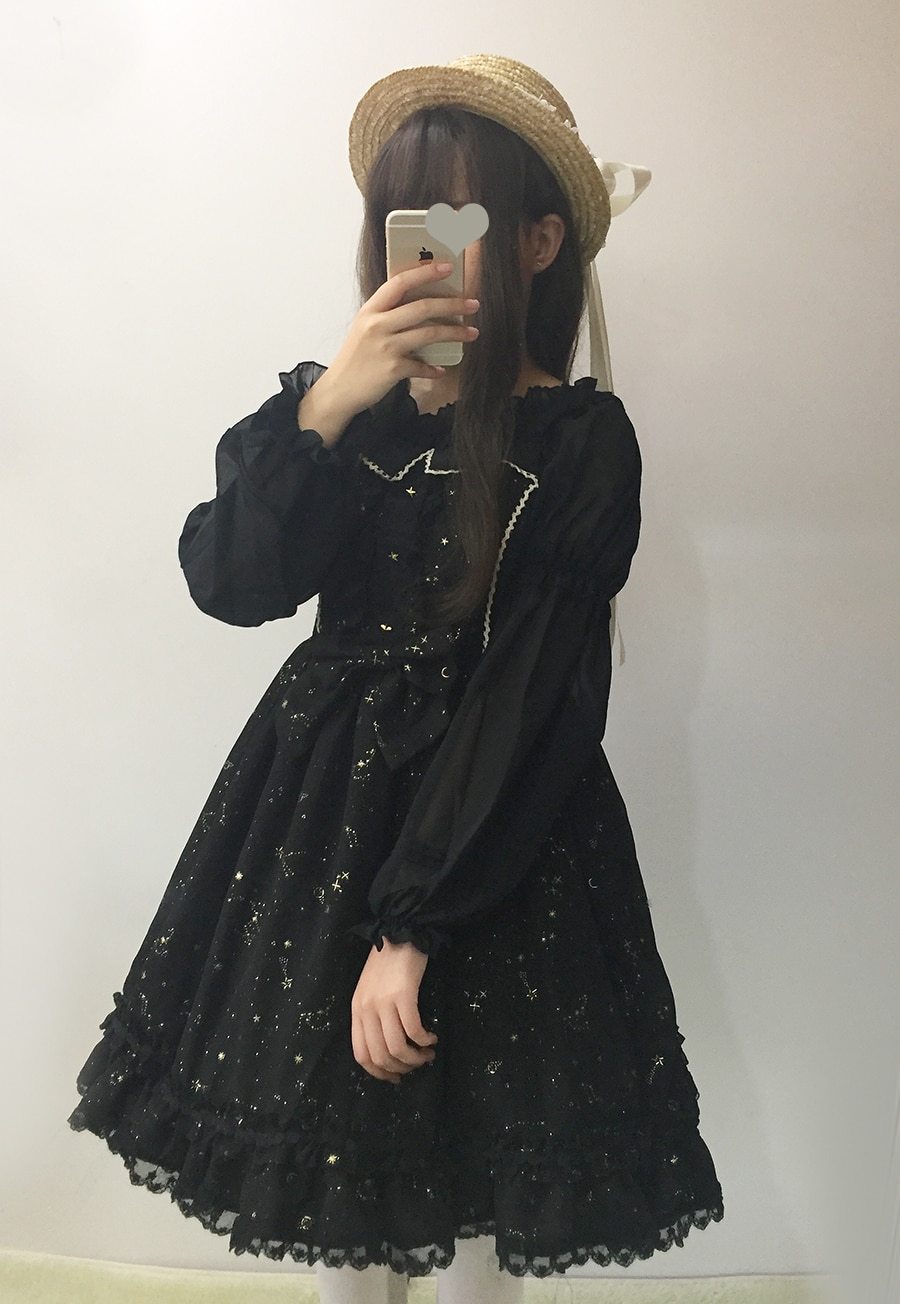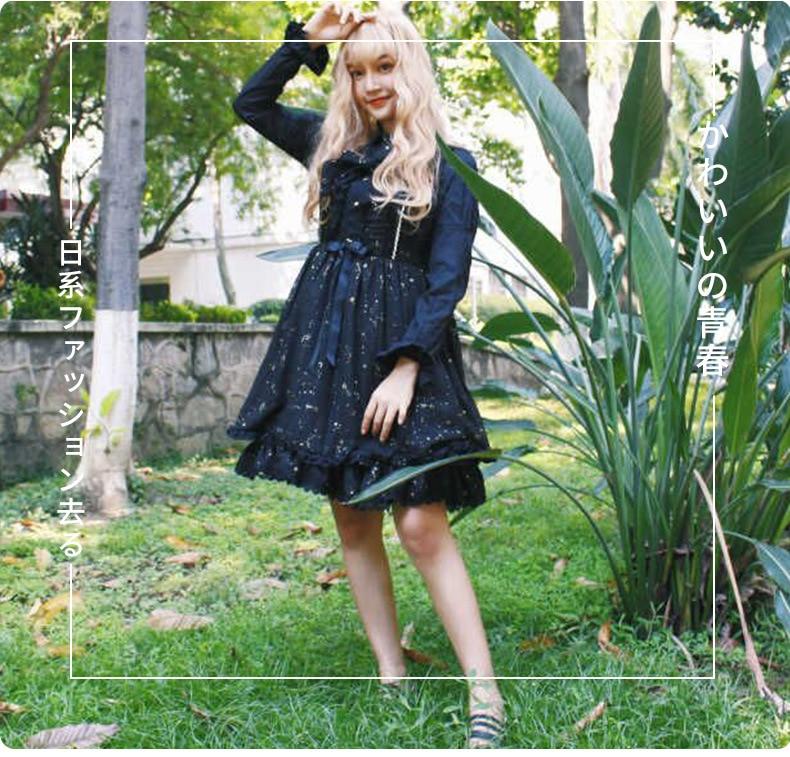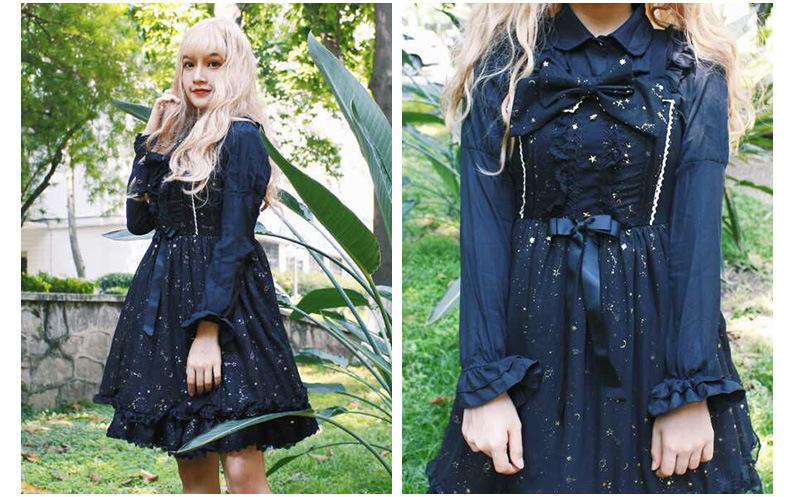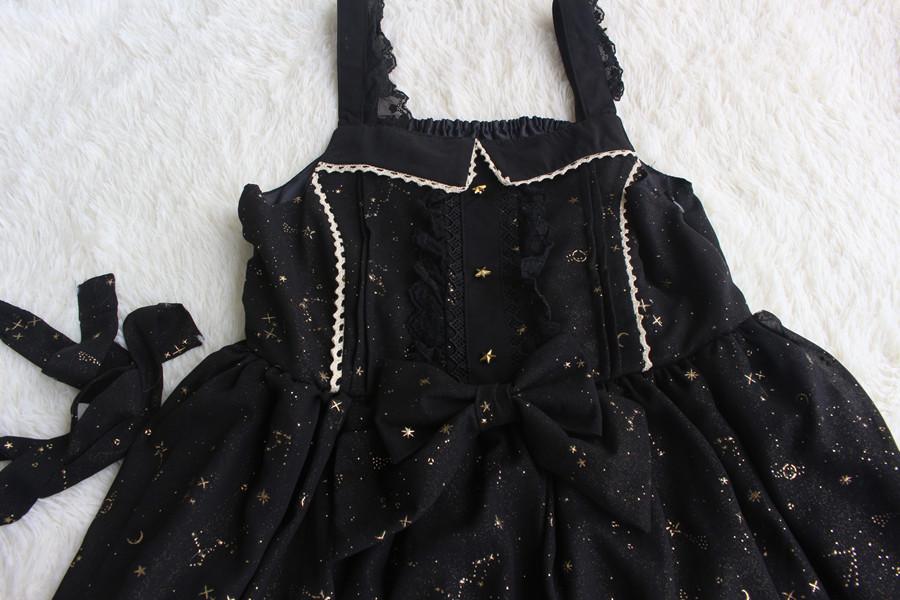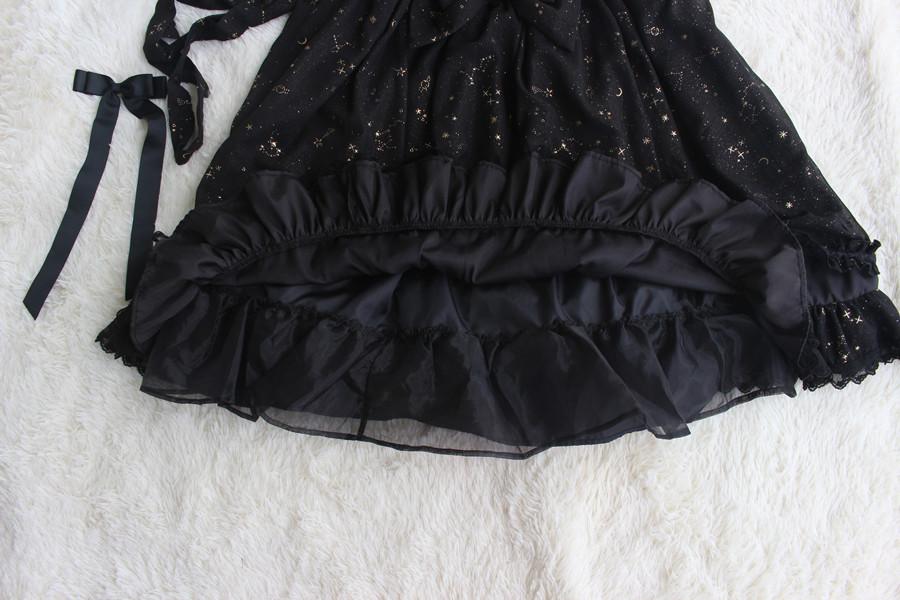 Constellation Princess Dress
This item is in stock now and ready to ship worldwide.
Scroll down for product details & size specifications.
This stunning black & white night sky constellation lolita dress is a must have for any gothic princess aesthetic!
Made of quality materials with gorgeous details like a sailor collar, capped and ruffled sleeves, and beautiful poofy skirt that looks phenomenal with a petticoat!
Featuring a golden star constellation design all over!
Dress this stunning black lolita dress up or down to suit your mood!
Available in 3 sizes, and fits on the small side. Always MEASURE first and size up!