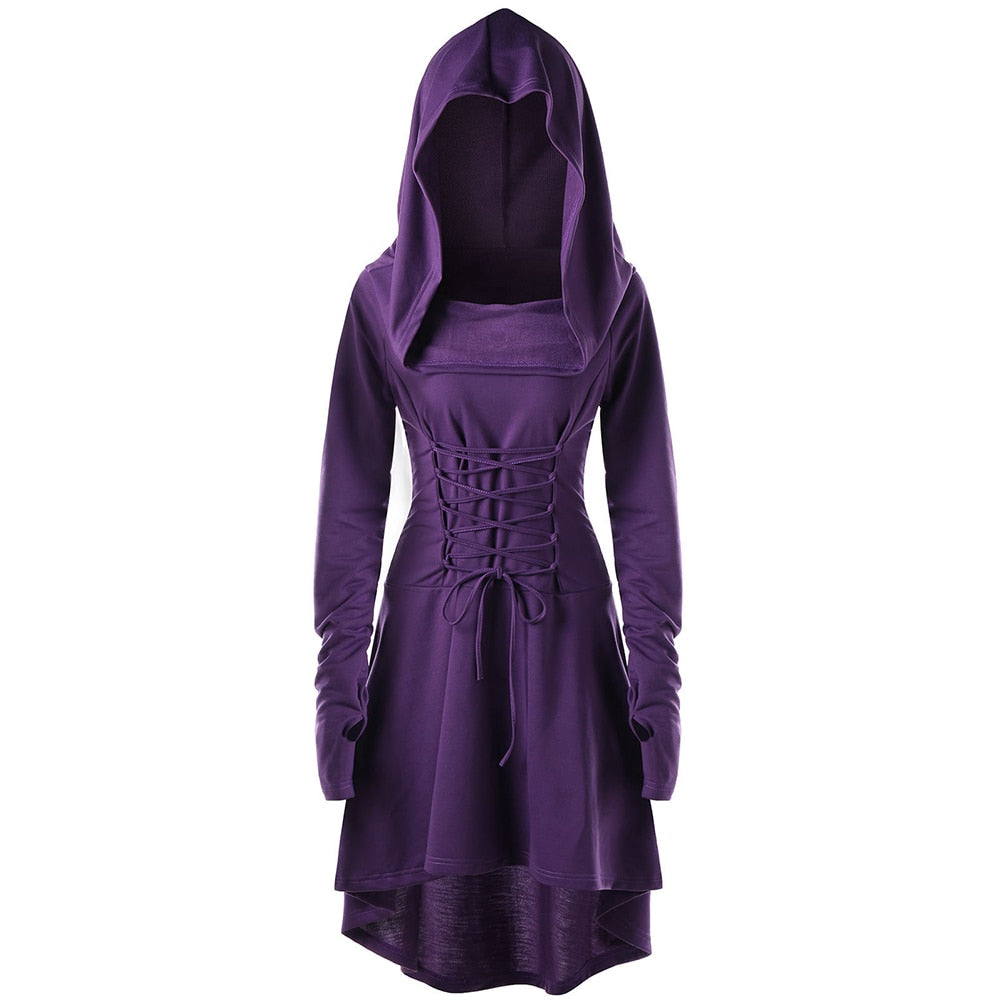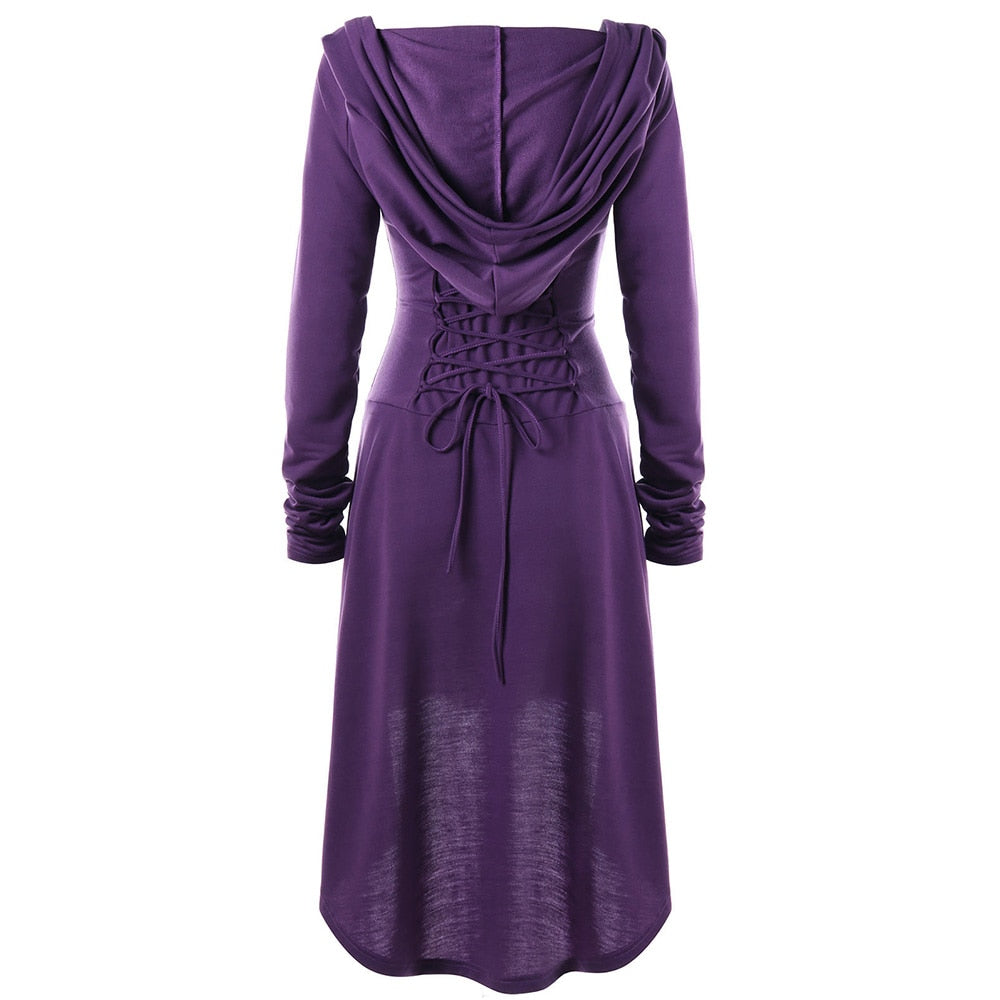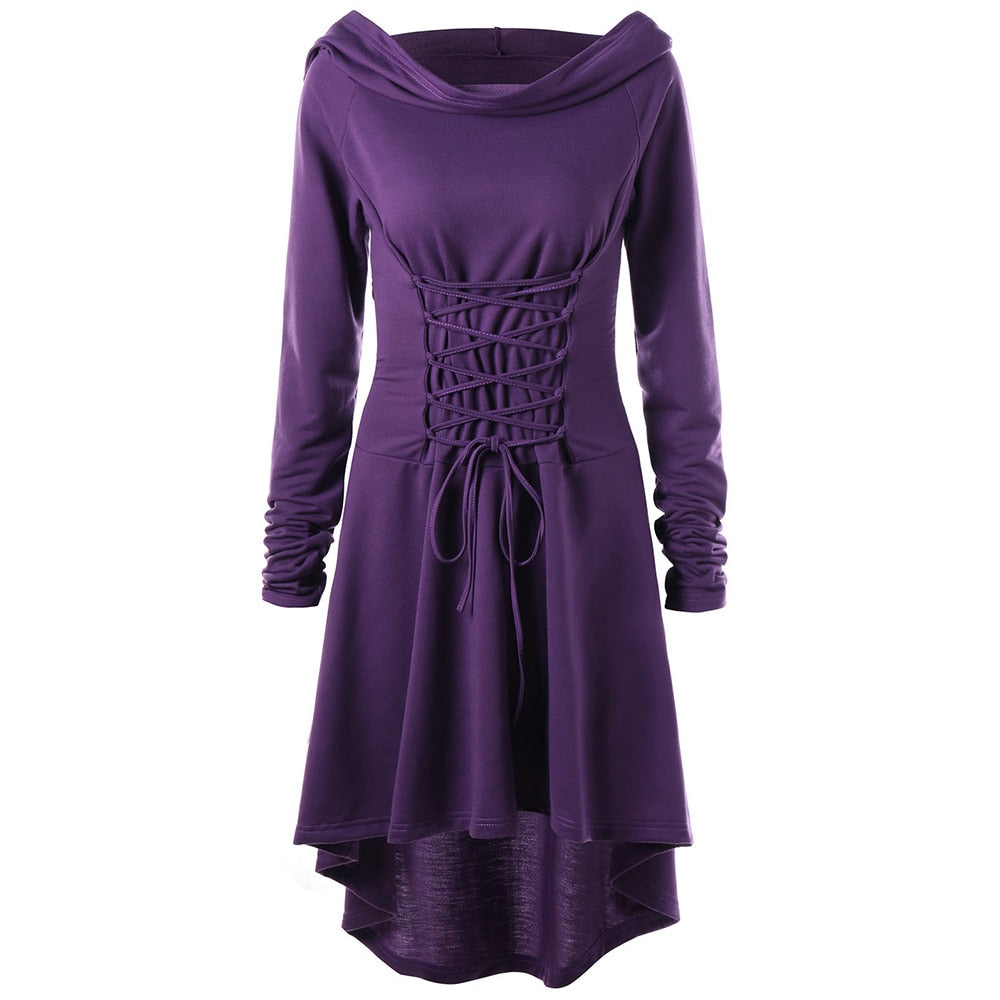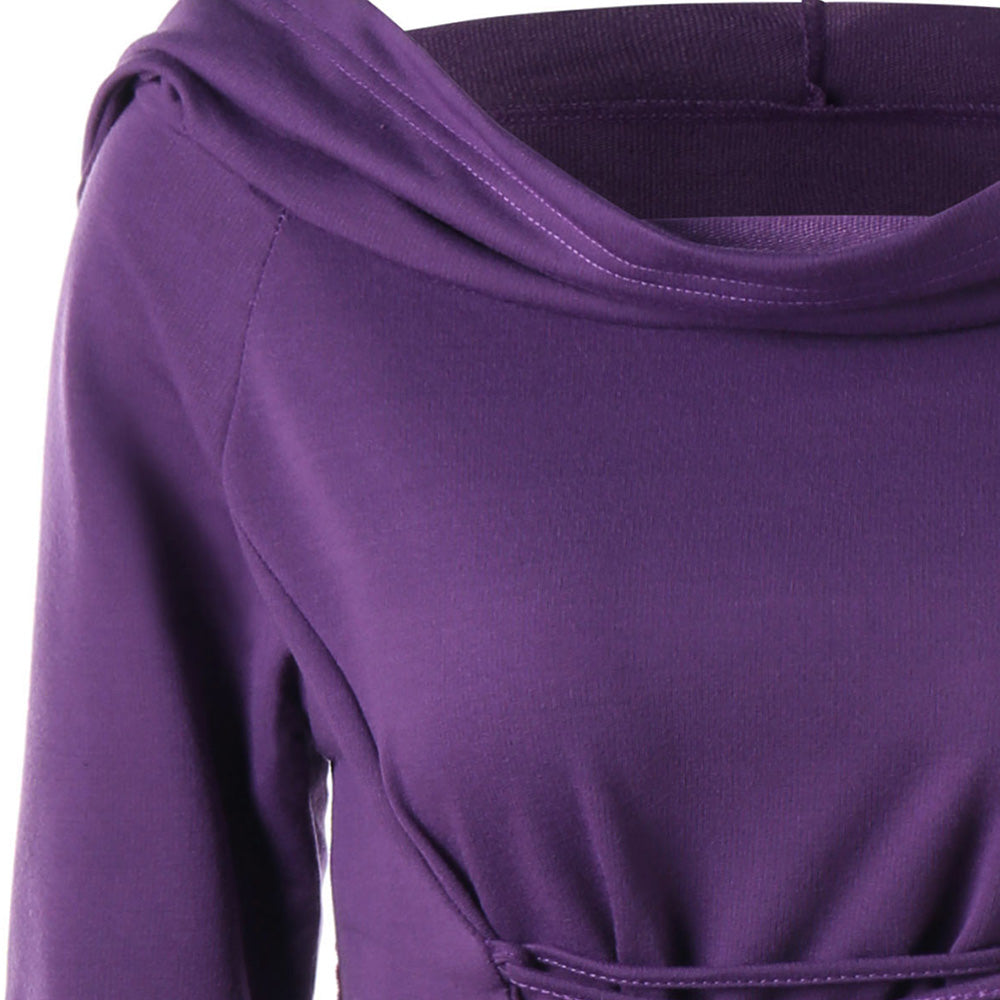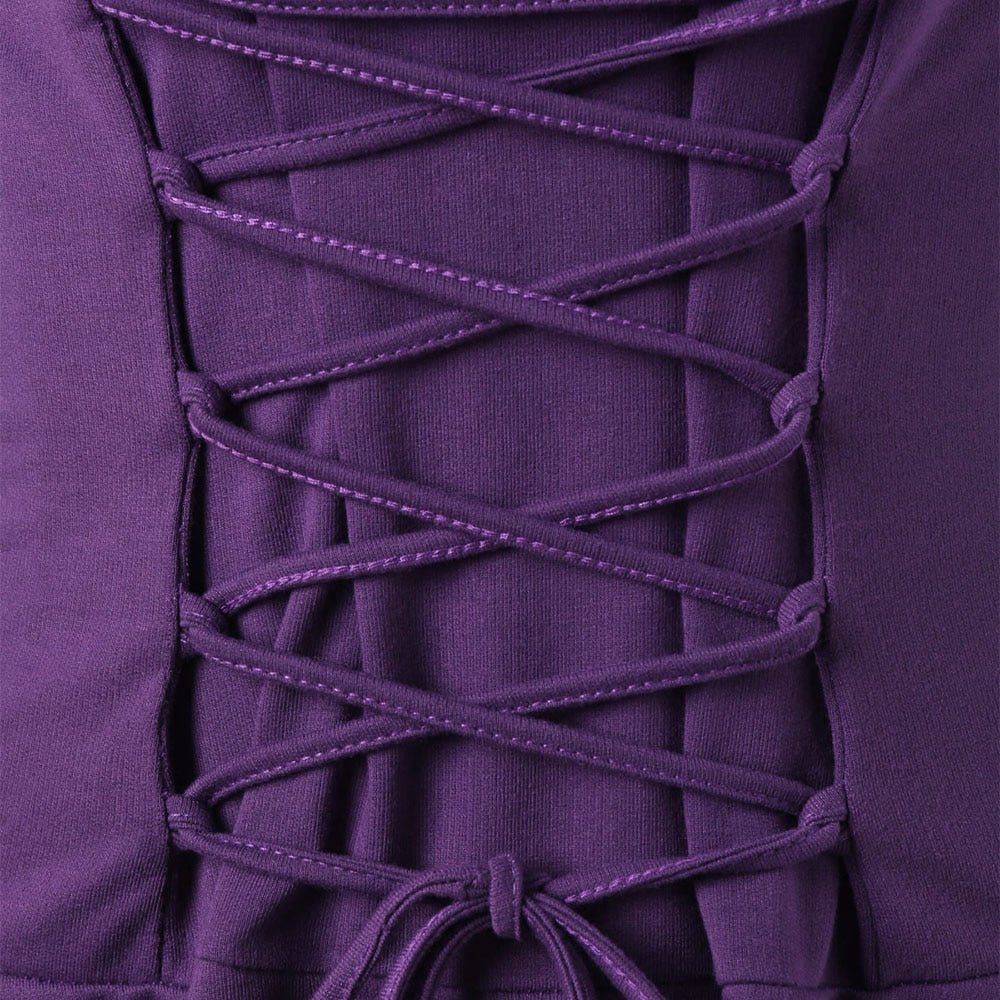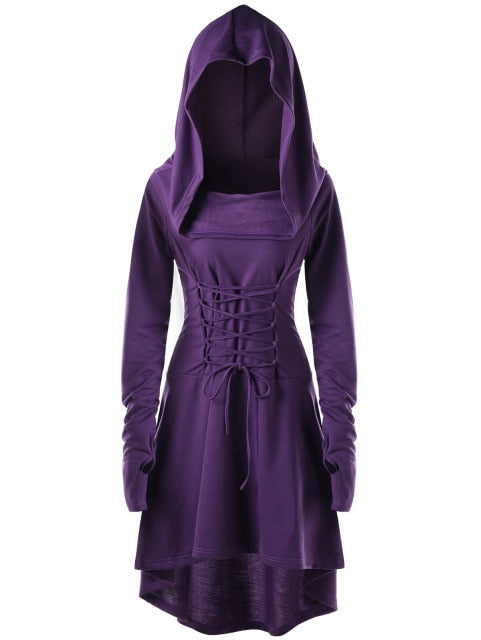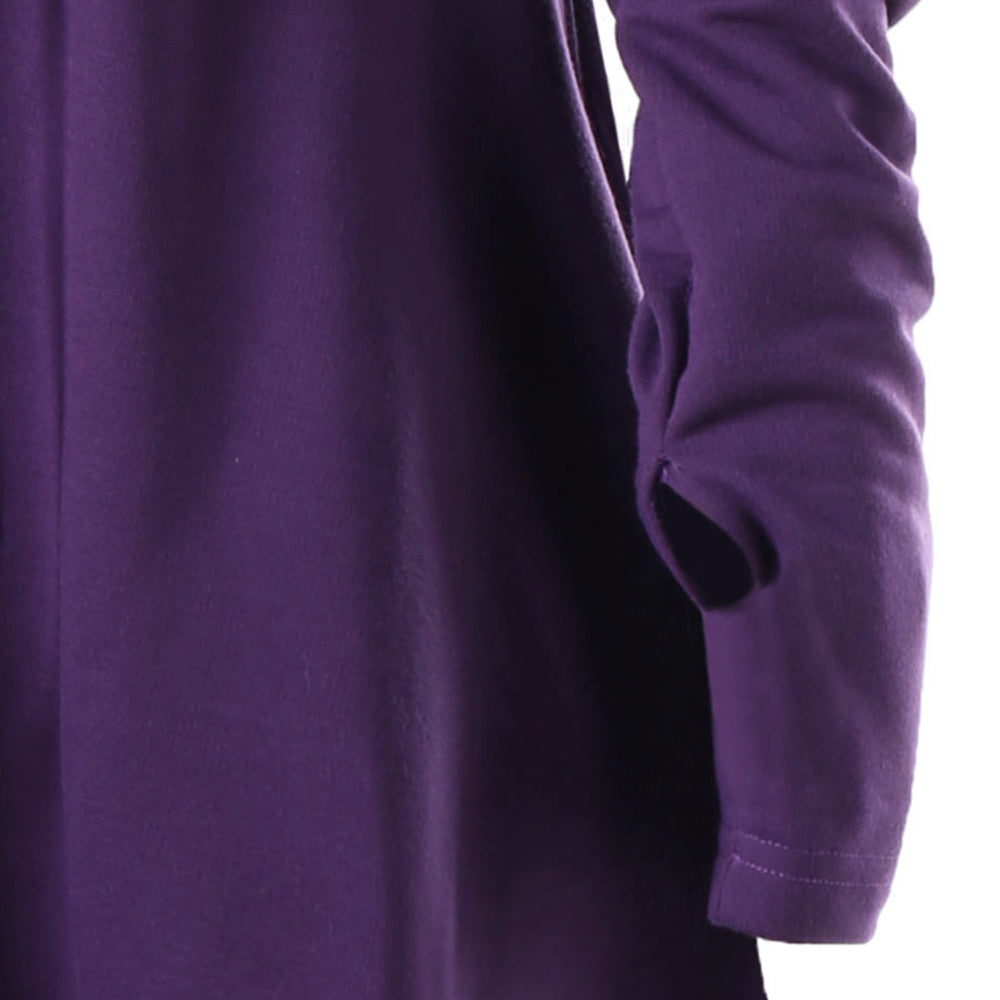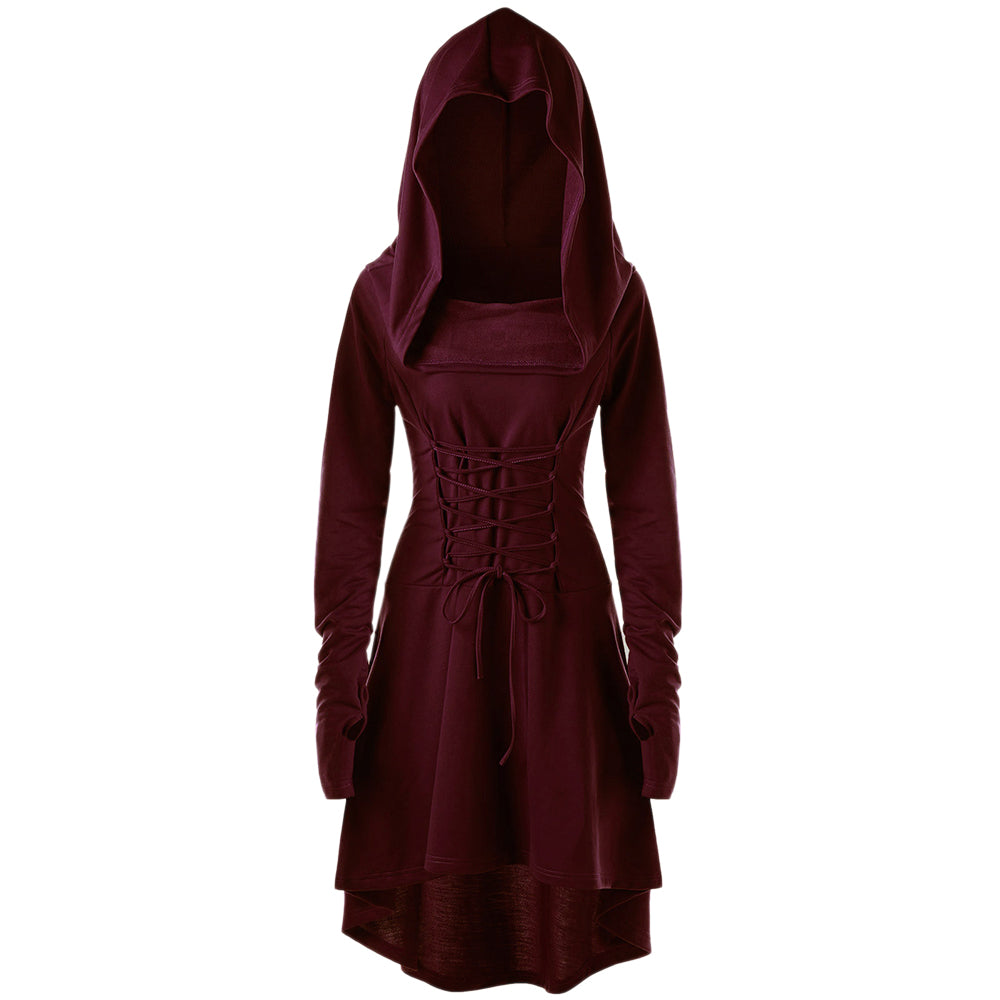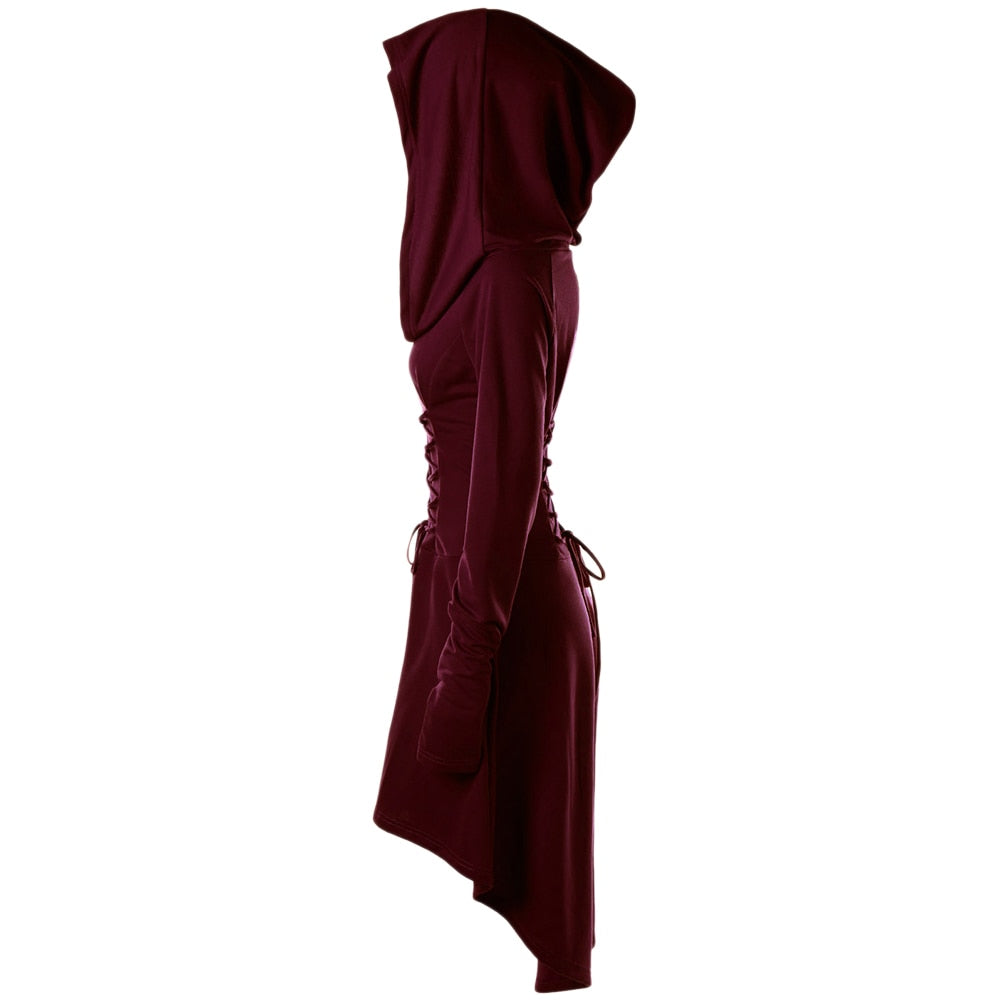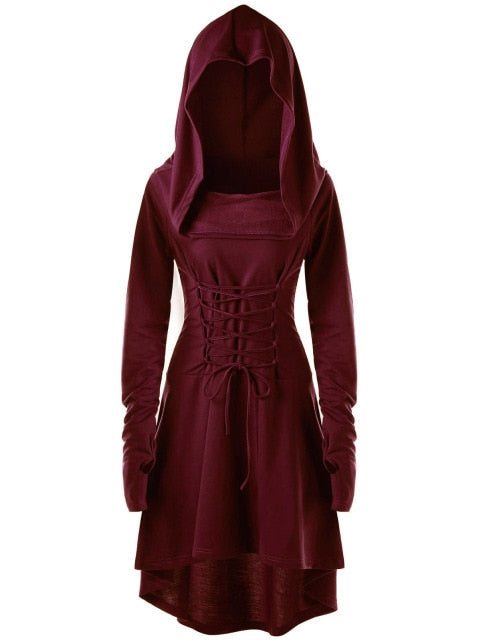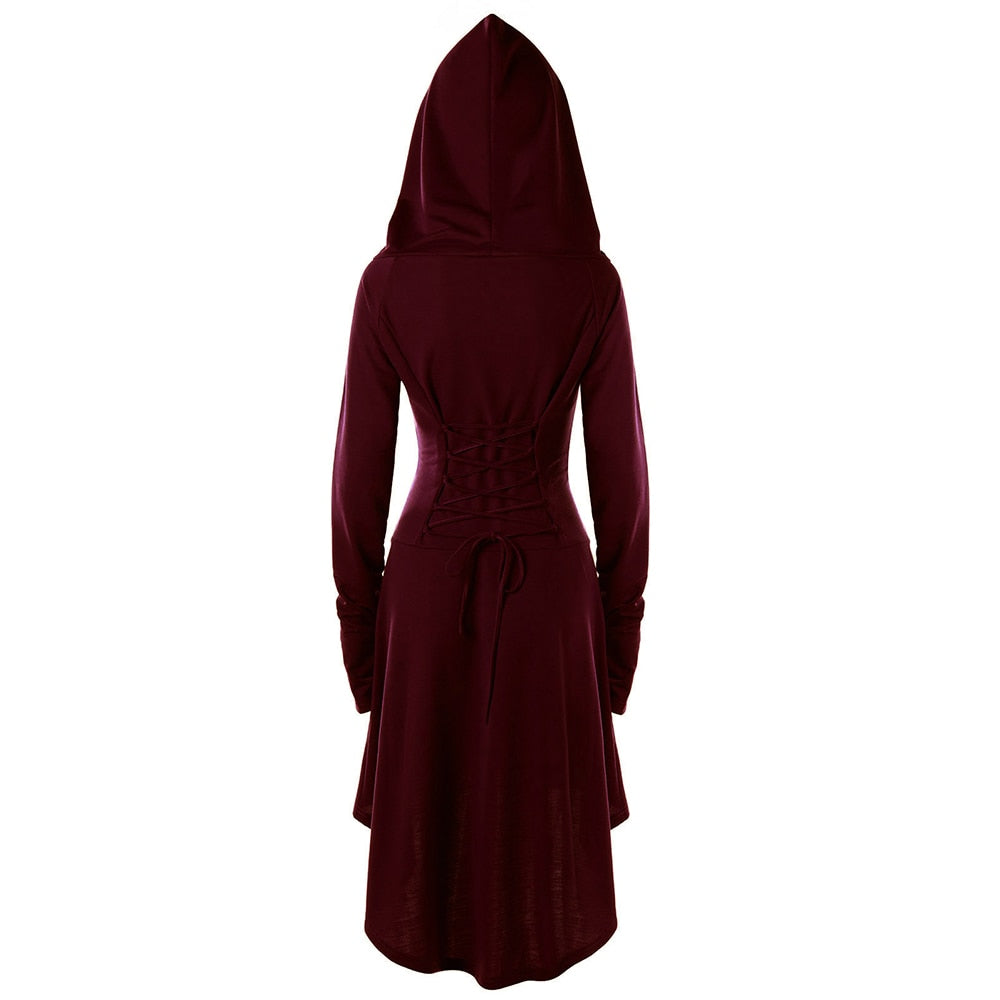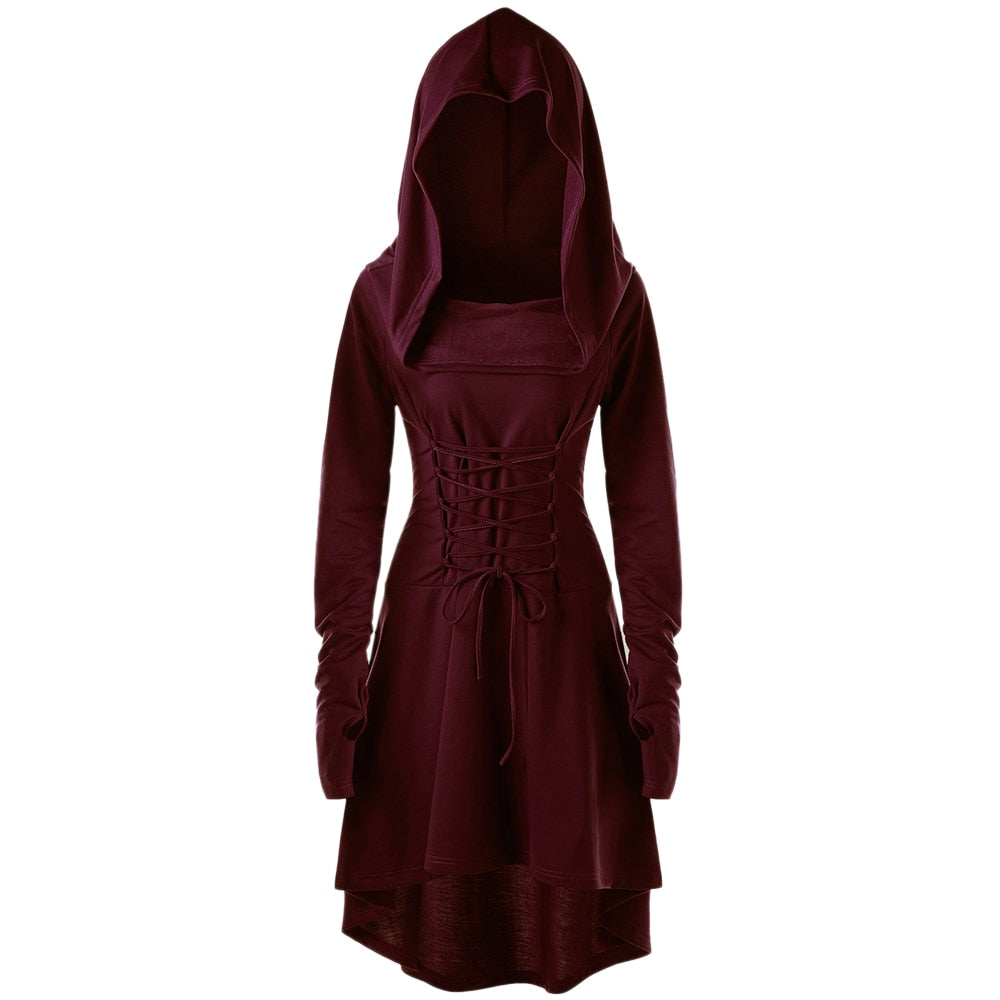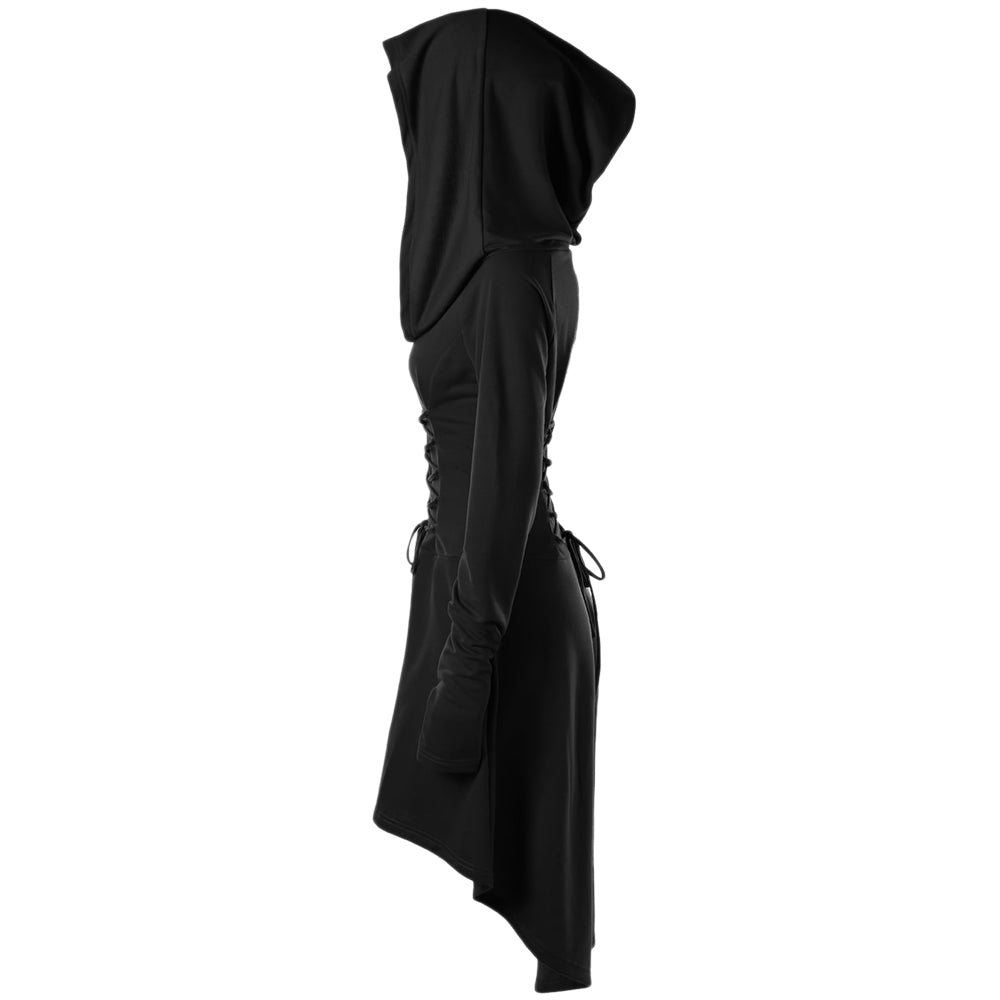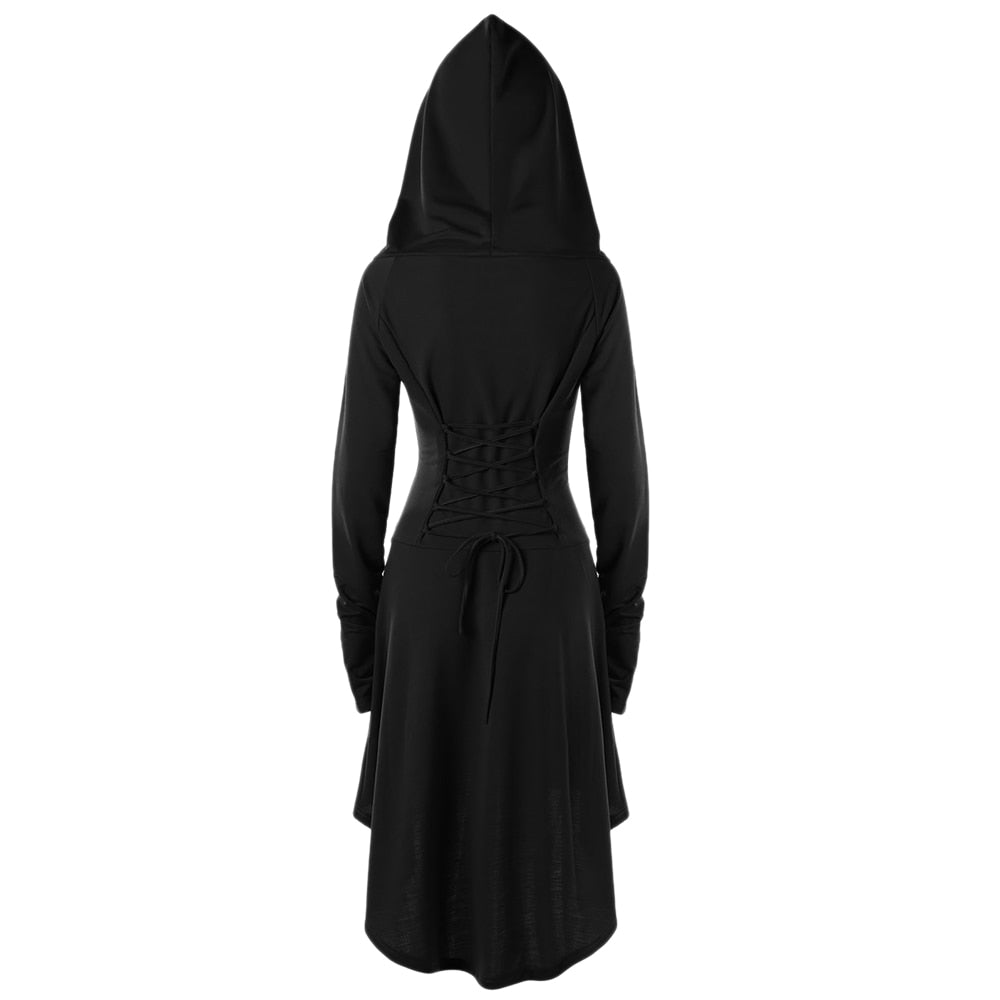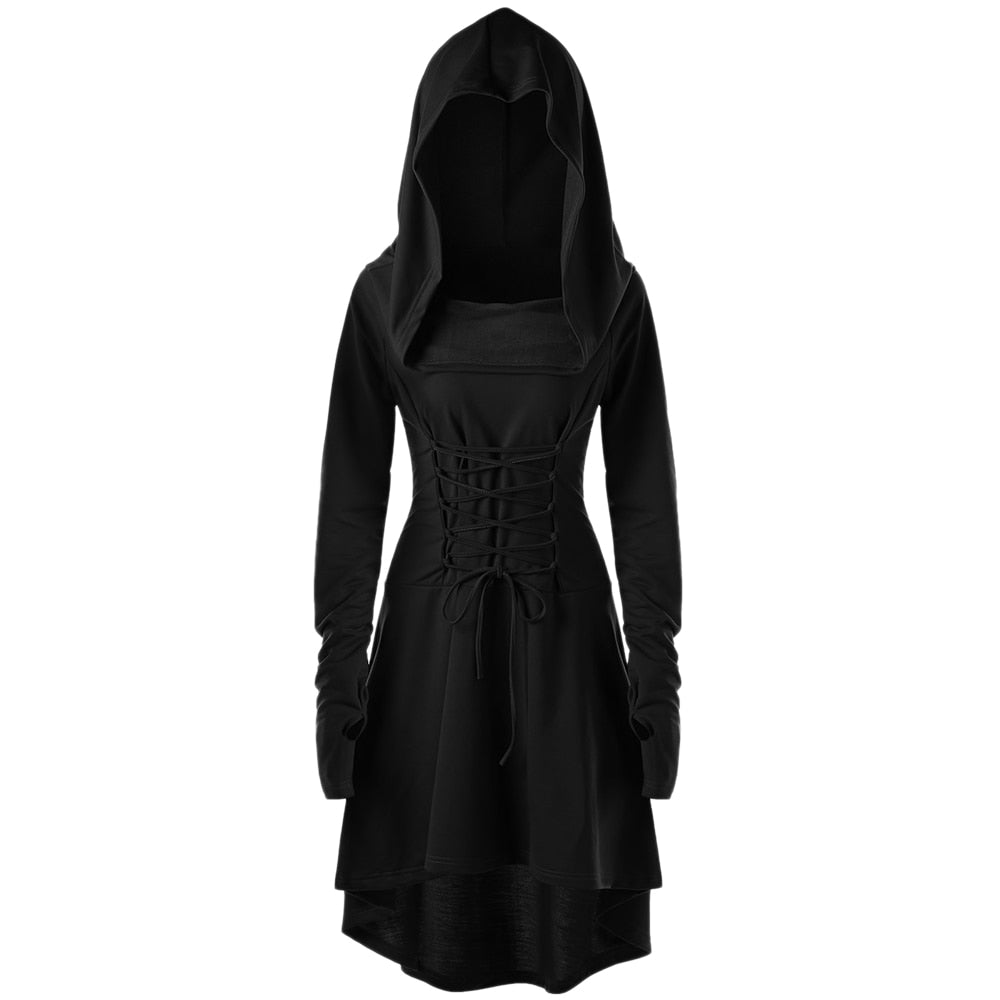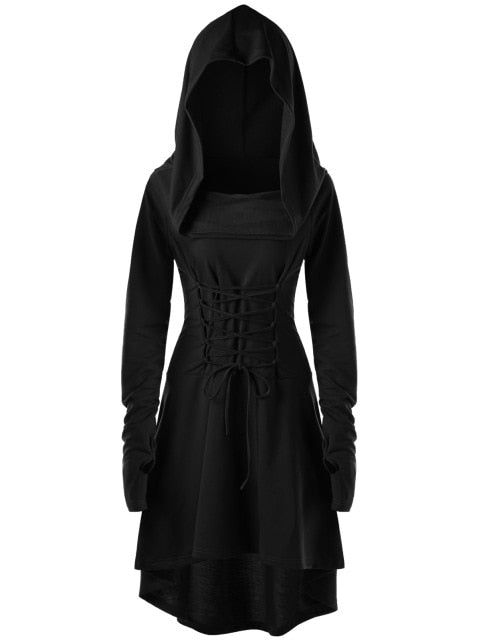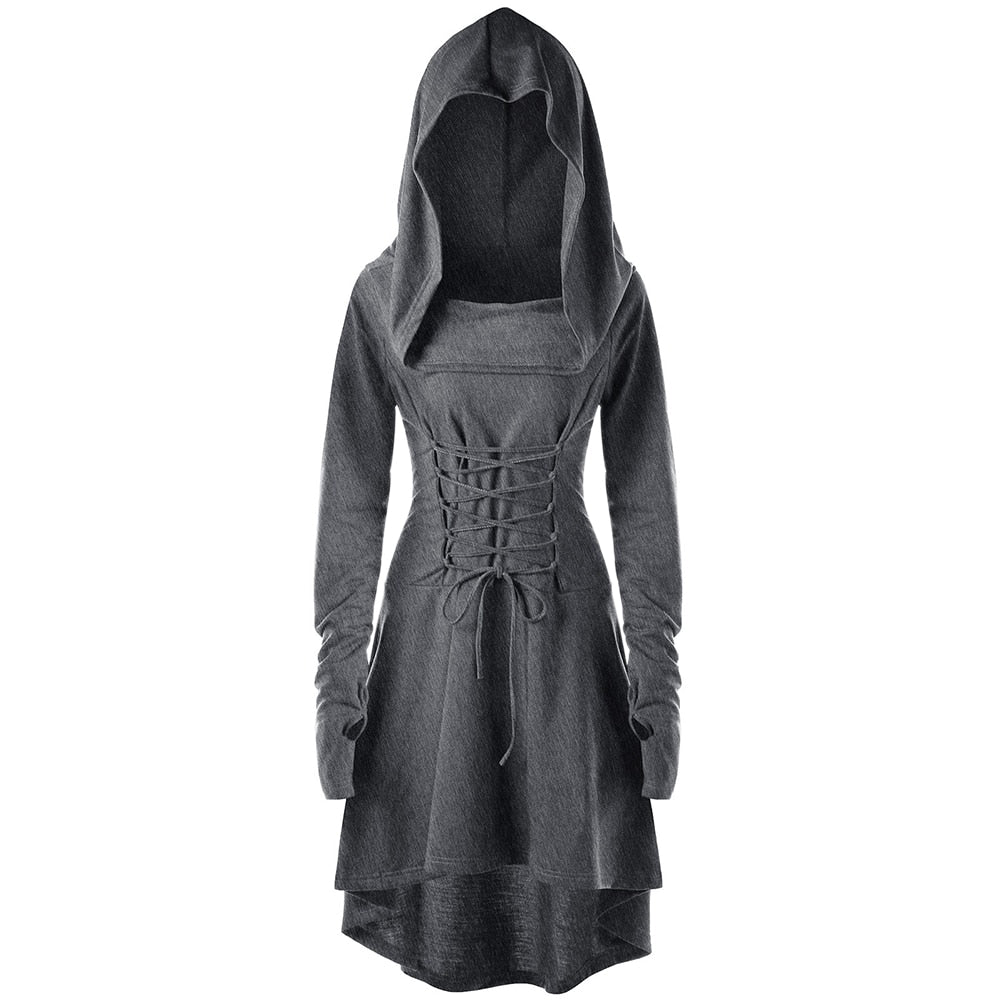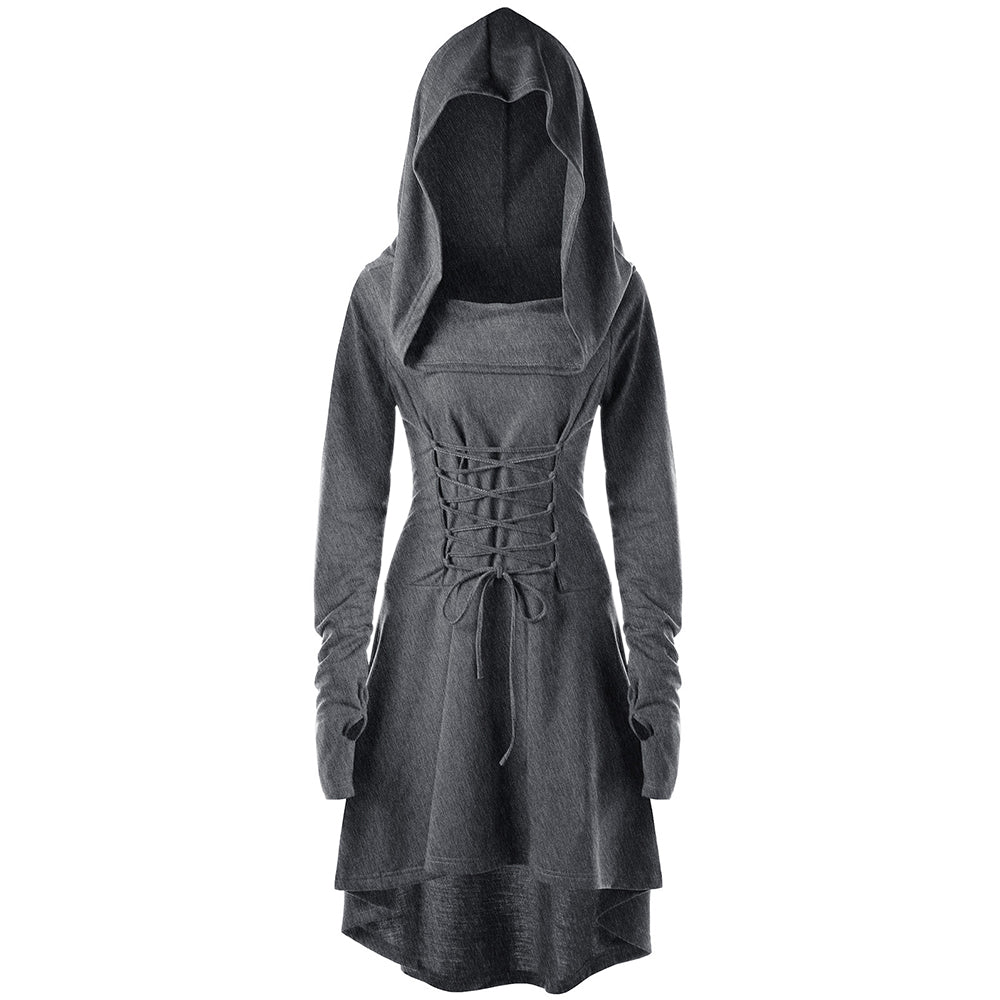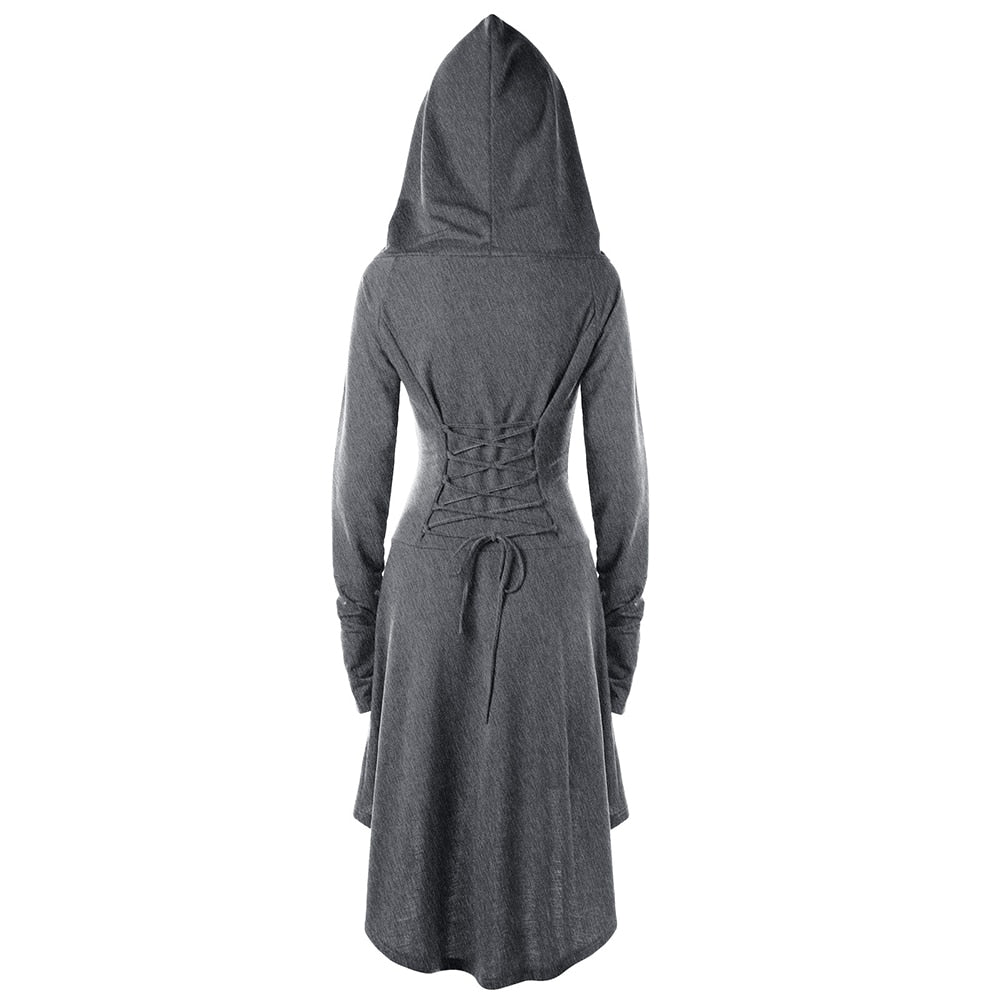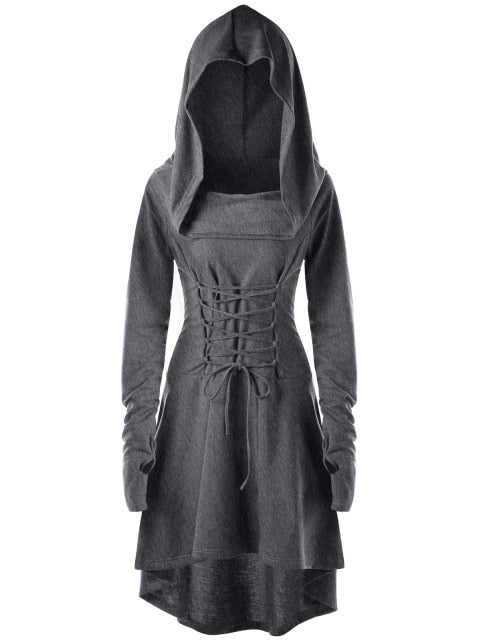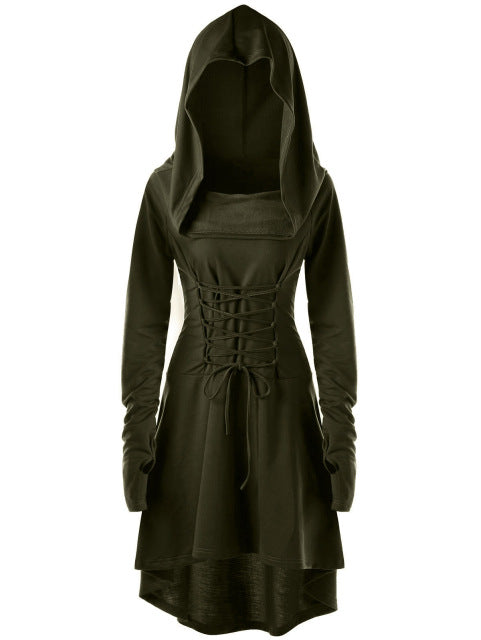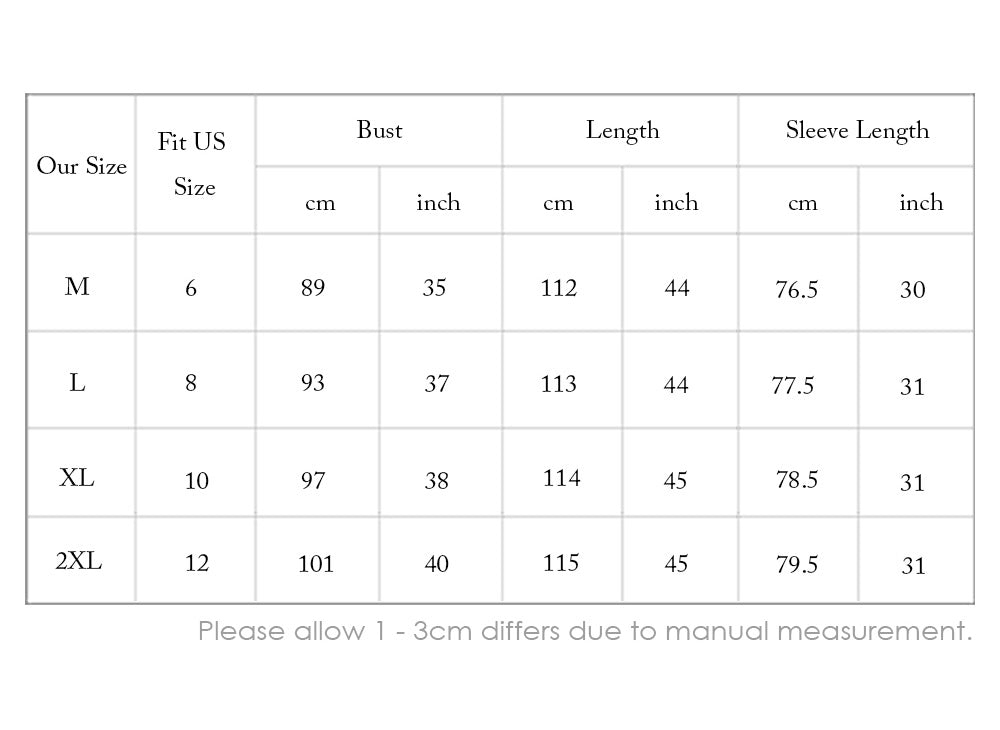 Cowl Hooded Dress Robe
This item is in stock now and ready to ship worldwide.
Scroll down for product details & size specifications.
This gorgeous flowing cowl hooded dress robe has so many beautiful details, you'll feel like a true moon goddess!
With beautiful lace-up corseting along the waist line, flowing generous hood, luxurious fabric, and a cut that flatters  any body shape beautifully!
Available in so many rich shades including black, grey, purple, maroon,  and dark green!
Available in plus sizes up to 2XL, although it fits a little small and we recommend measuring first and ordering a size up.