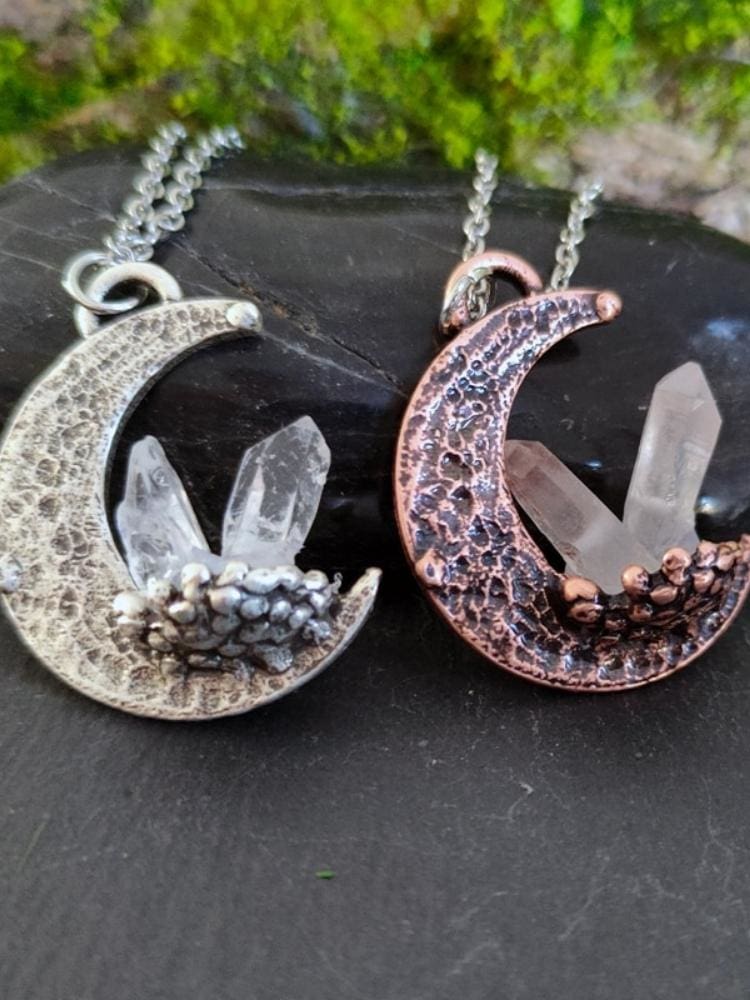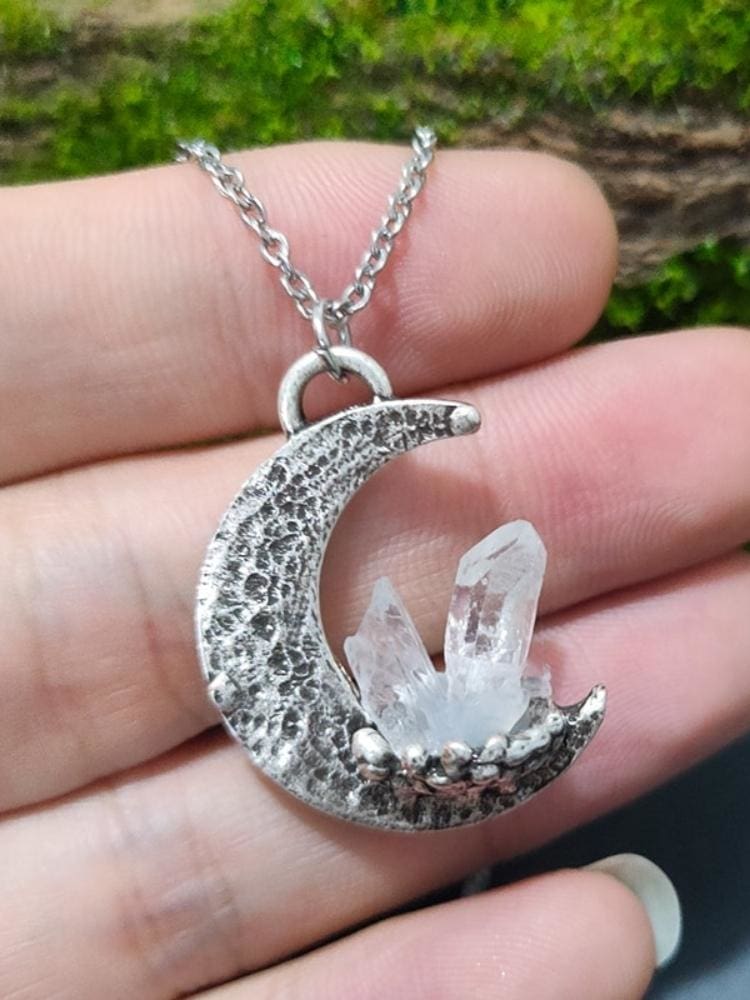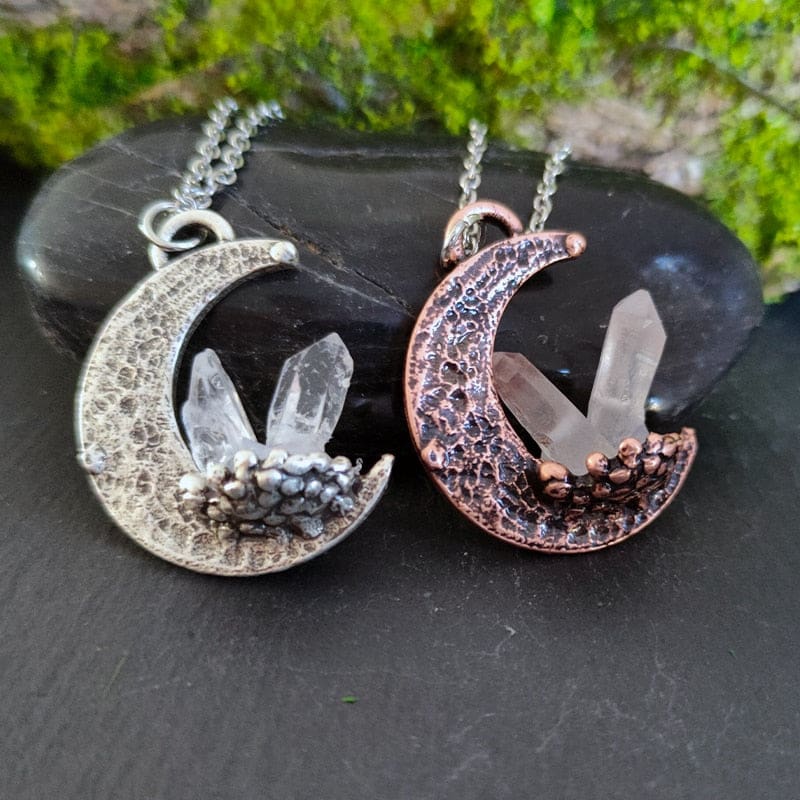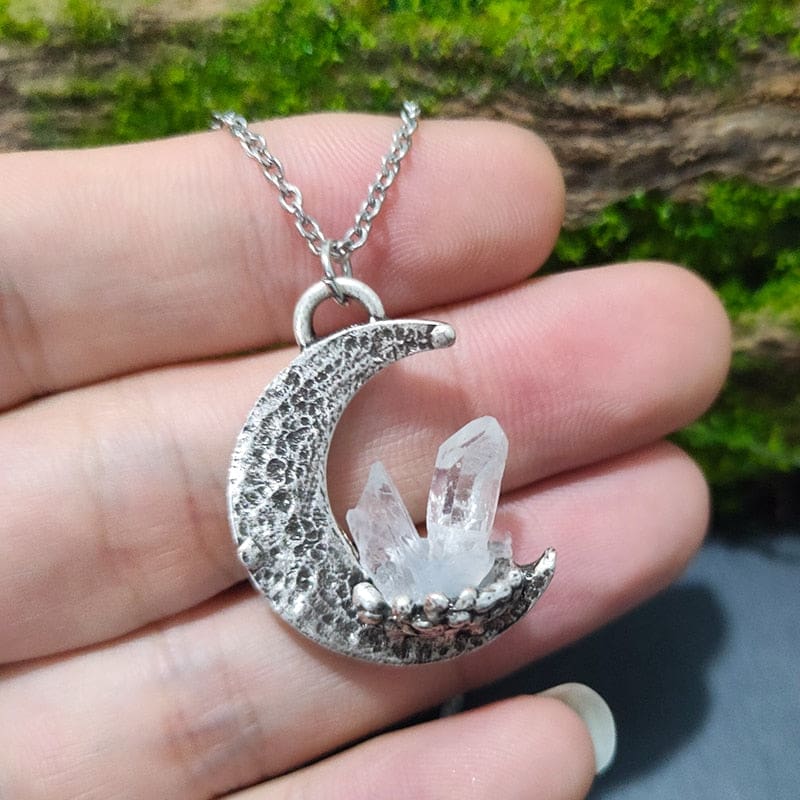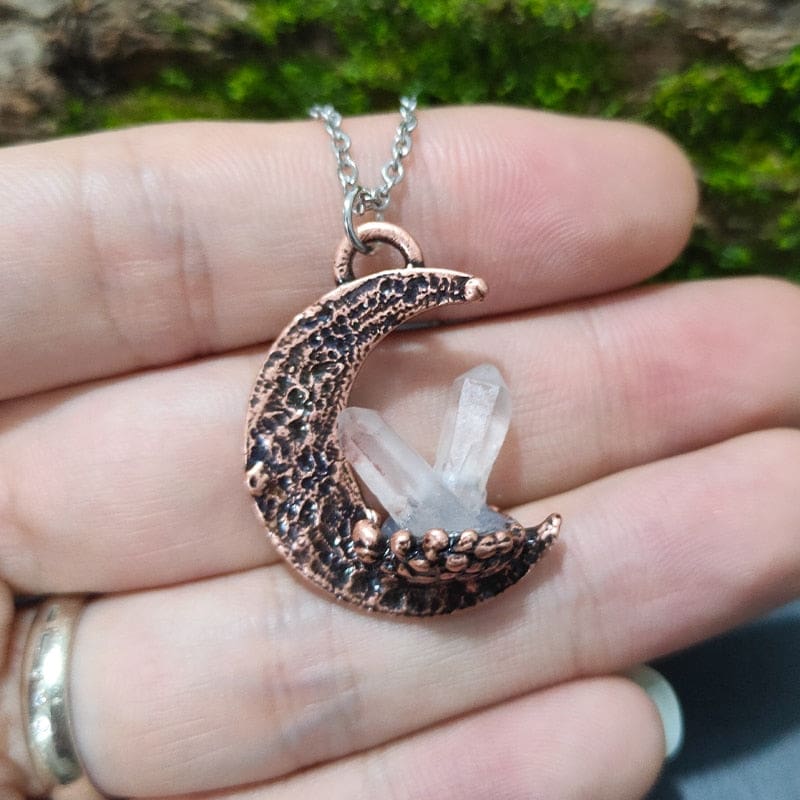 Crescent Quartz Moon Pendant Necklace
This item is in stock now and ready to ship worldwide.
Scroll down for product details & size specifications.
Witchy crescent moon and quartz pendant with clear quartz crystal for managing your personal energy. Available in silver or copper.
The crescent moon represents the power of this celestial body over our moods and flows.
Clear quartz is an amplifier and can enhance your personal energy.
Silver cleanses negative energy and purifies. It is associated with the element of water and the moon.
Copper is a conductor and is the ideal metal for channeling different natural energies.
This pendant will appeal to anyone who works with energies or who wants a lighter goth-pagan look.
Wear it with this Moonbeam Quartz Crown on a special occasion.