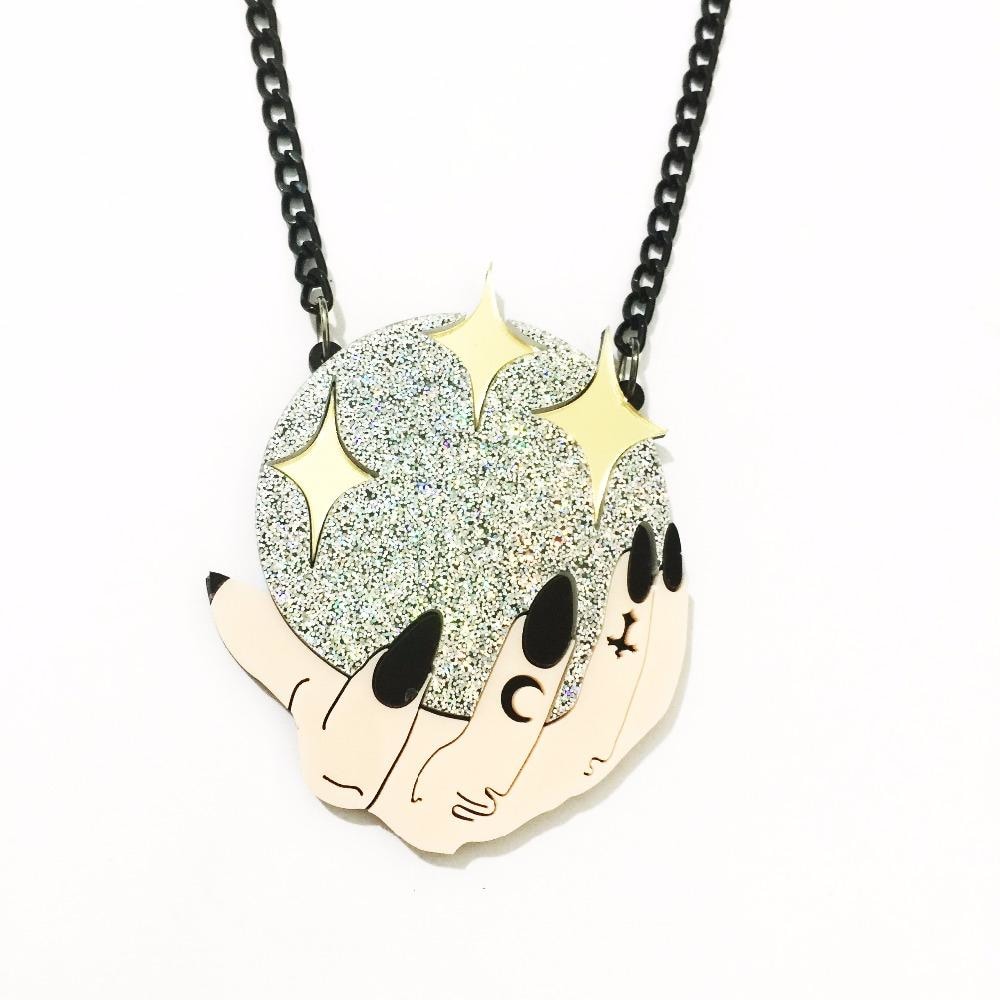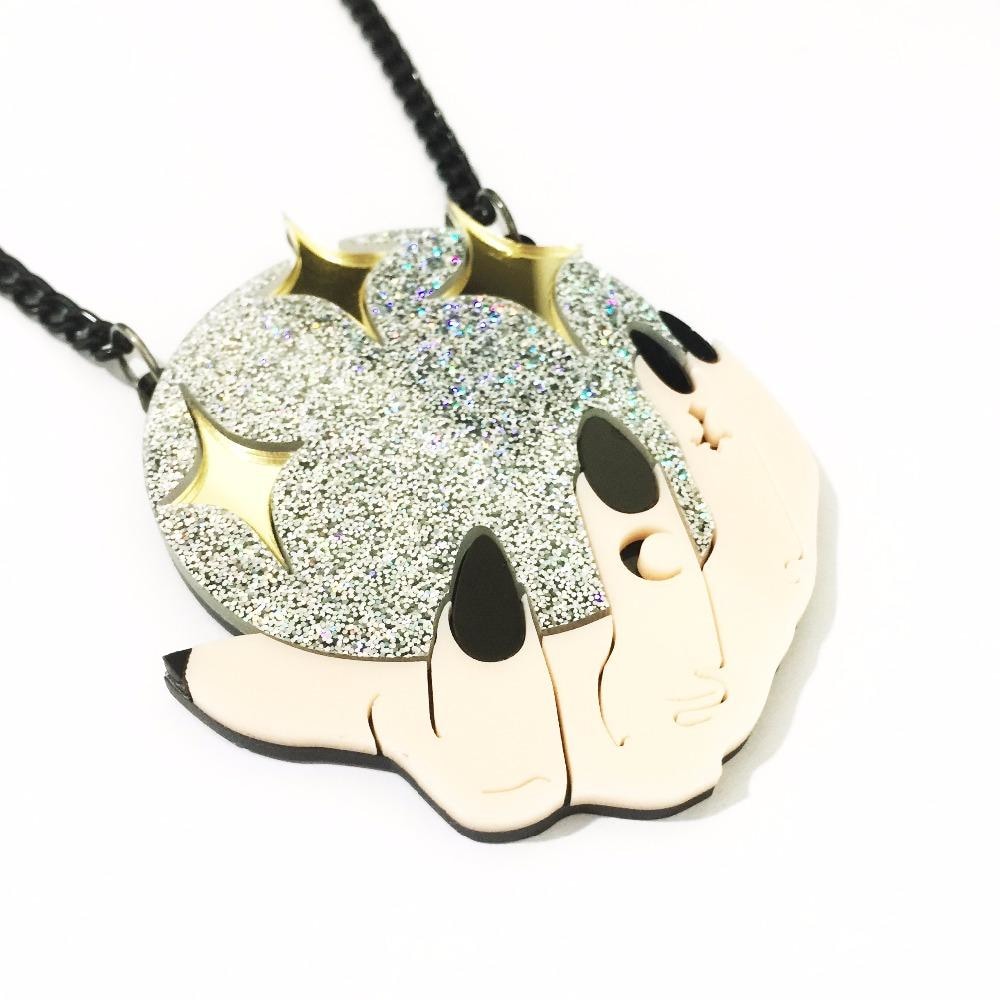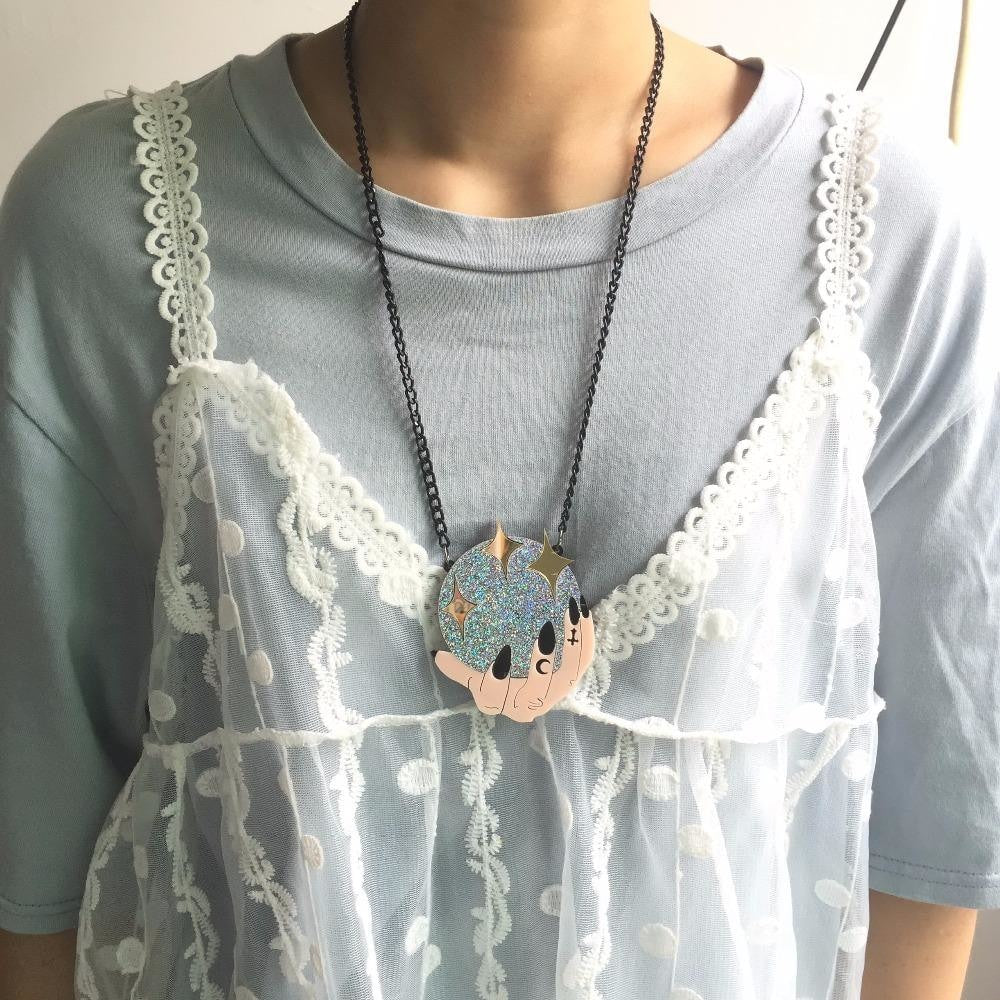 Crystal Ball Pendant
This item is in stock now and ready to ship worldwide.
Scroll down for product details & size specifications.
This gorgeous laser-precision cut acrylic magic crystal ball necklace is the perfect statement piece to show off your witchy and pagan side!
With black fingernails, gold stars, silver glitter, and occult tattoos, what's not to love about this witchy necklace?
Made of quality materials that will stand the test of time!
One adjustable size fits all witchy and mystical babes!