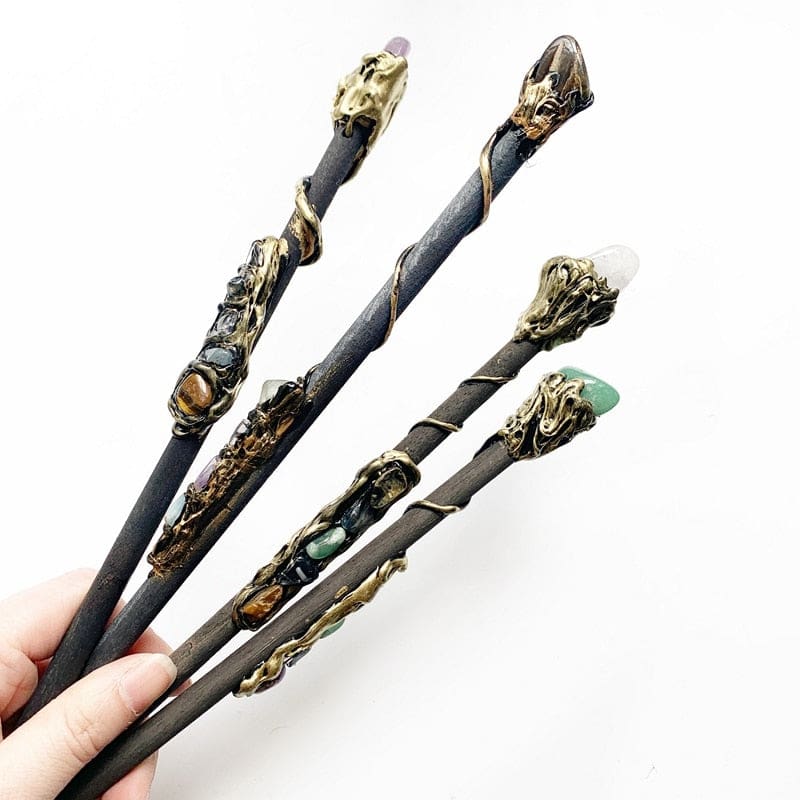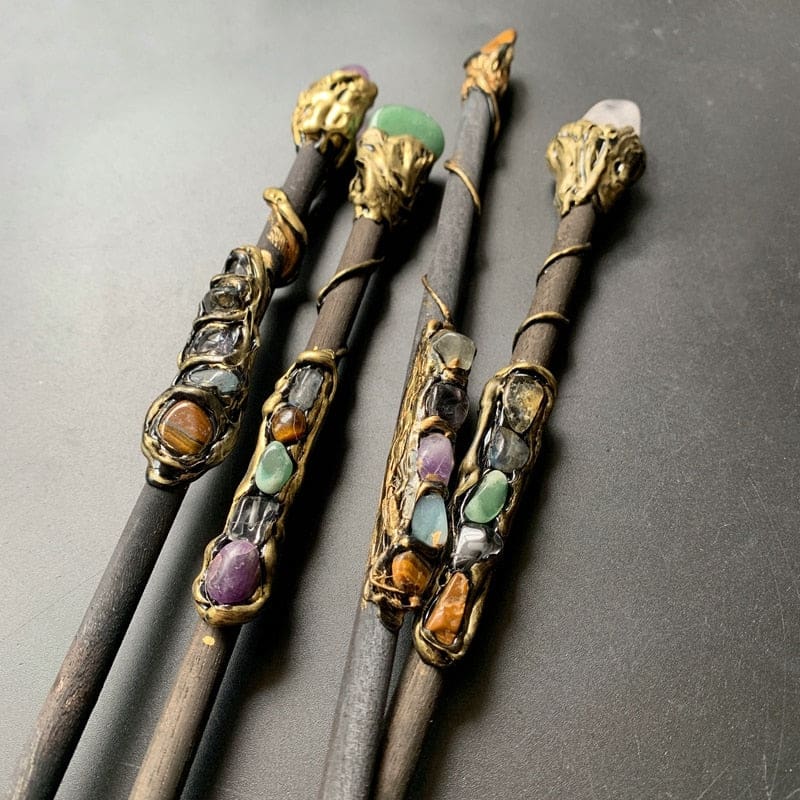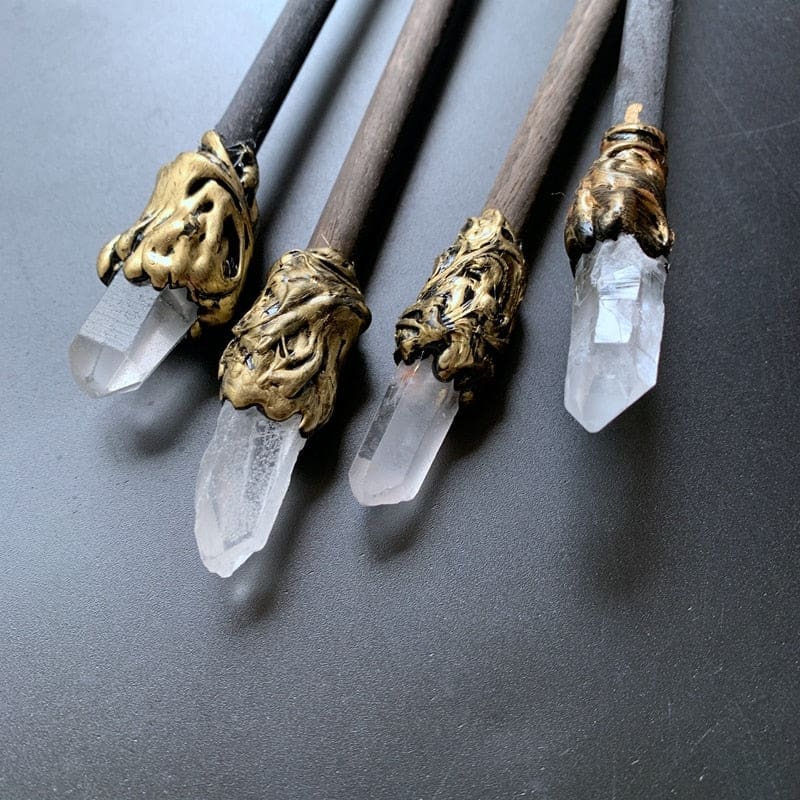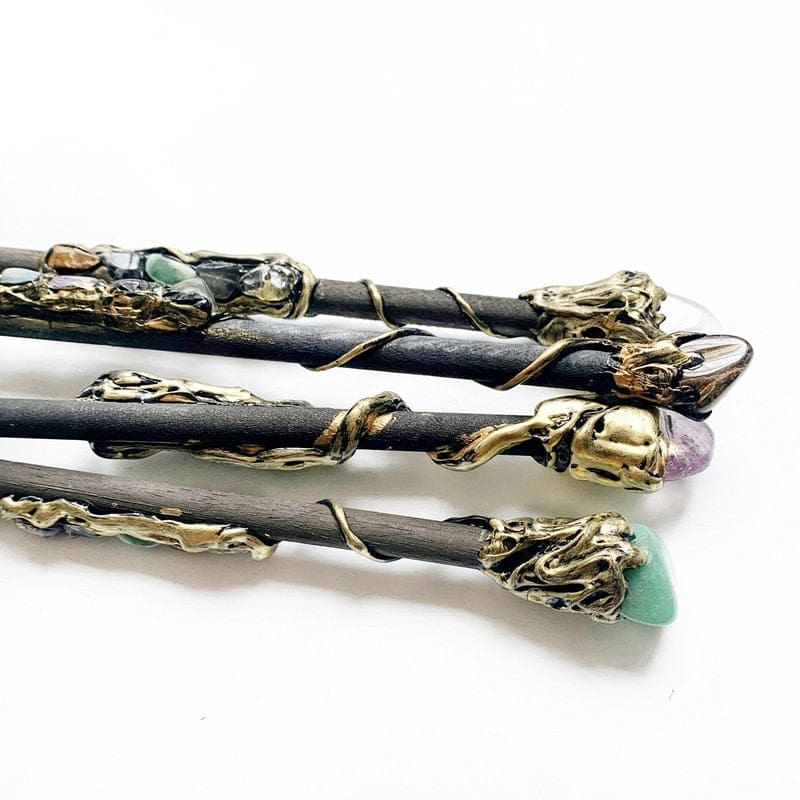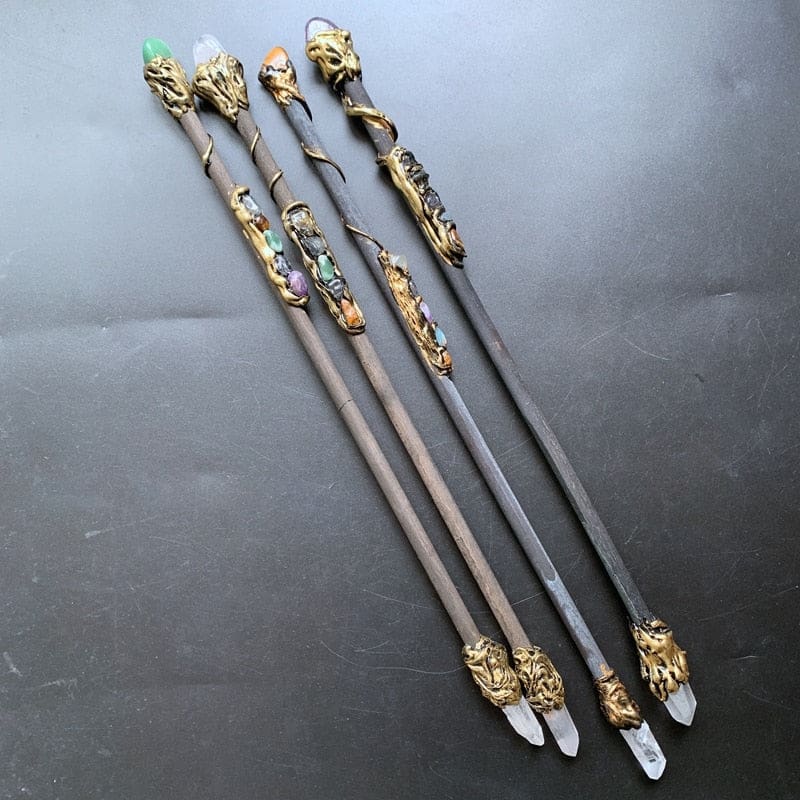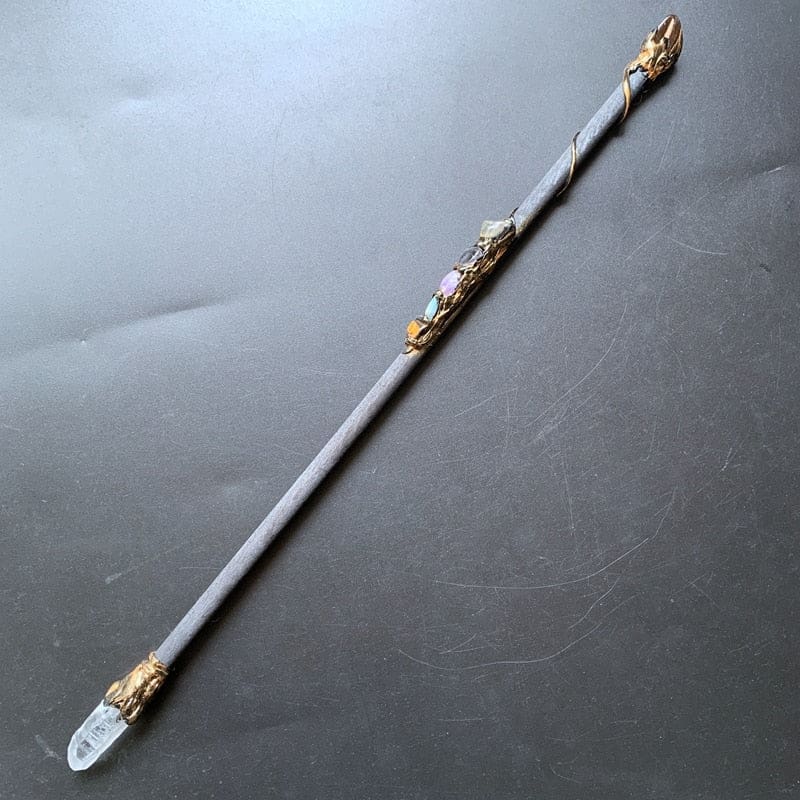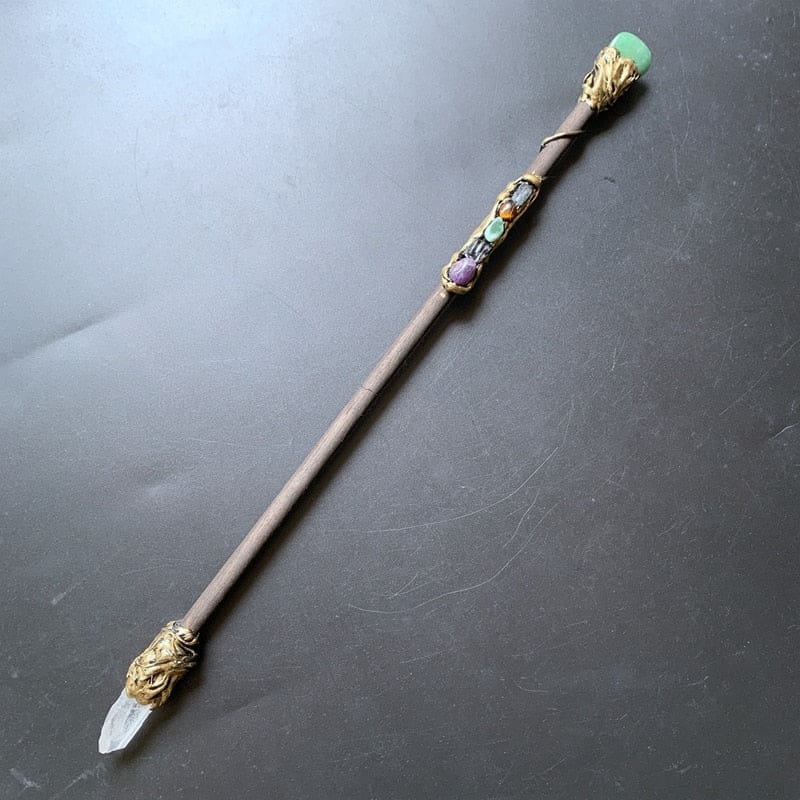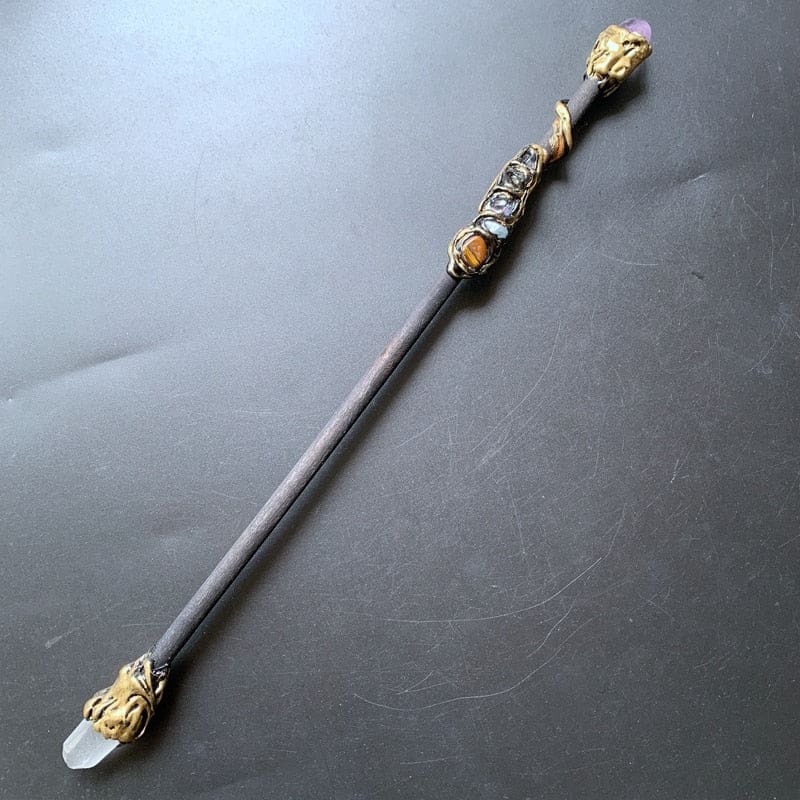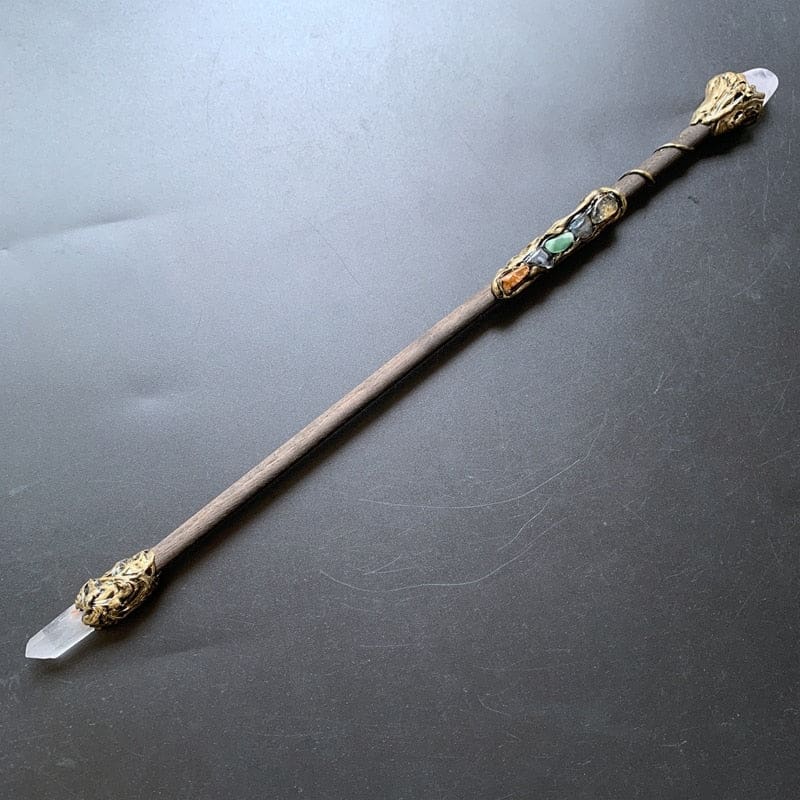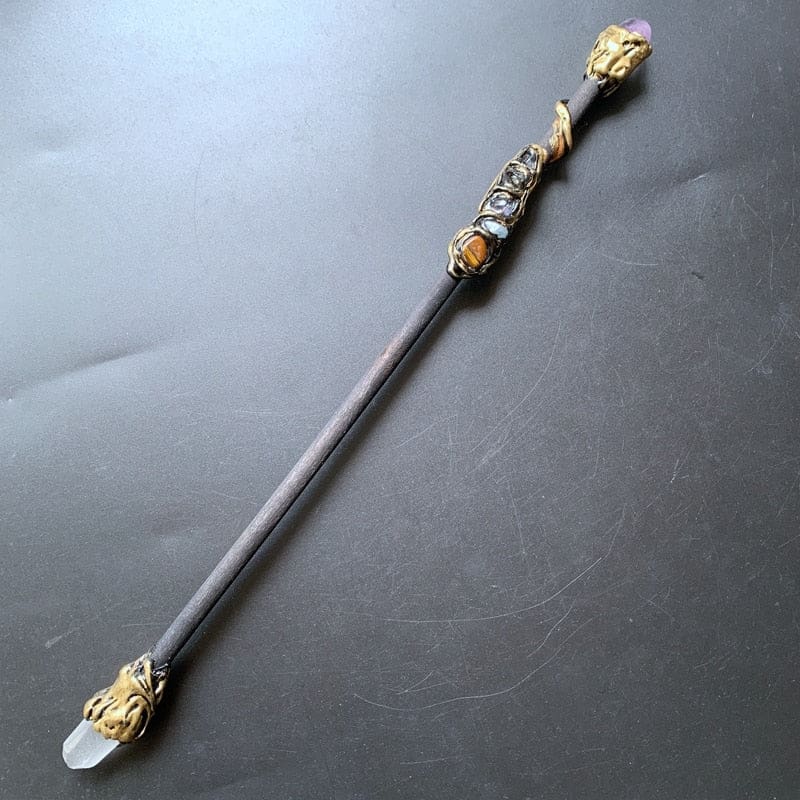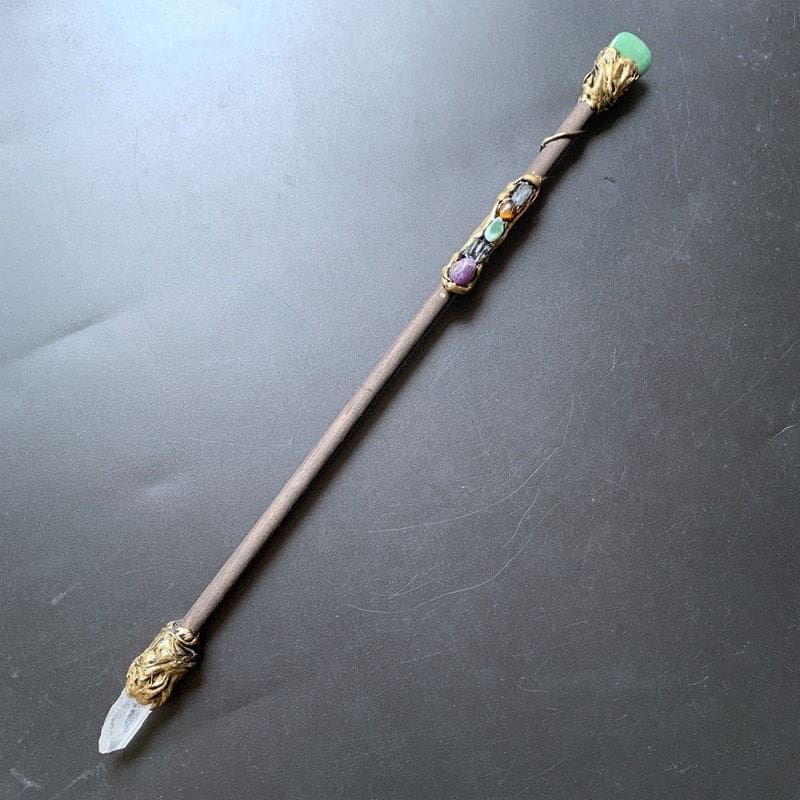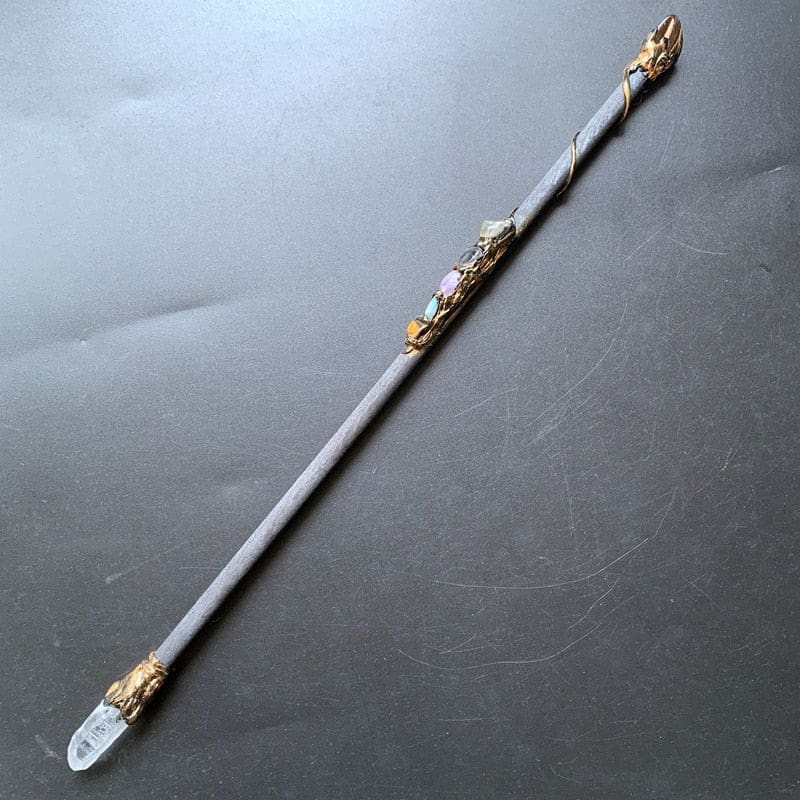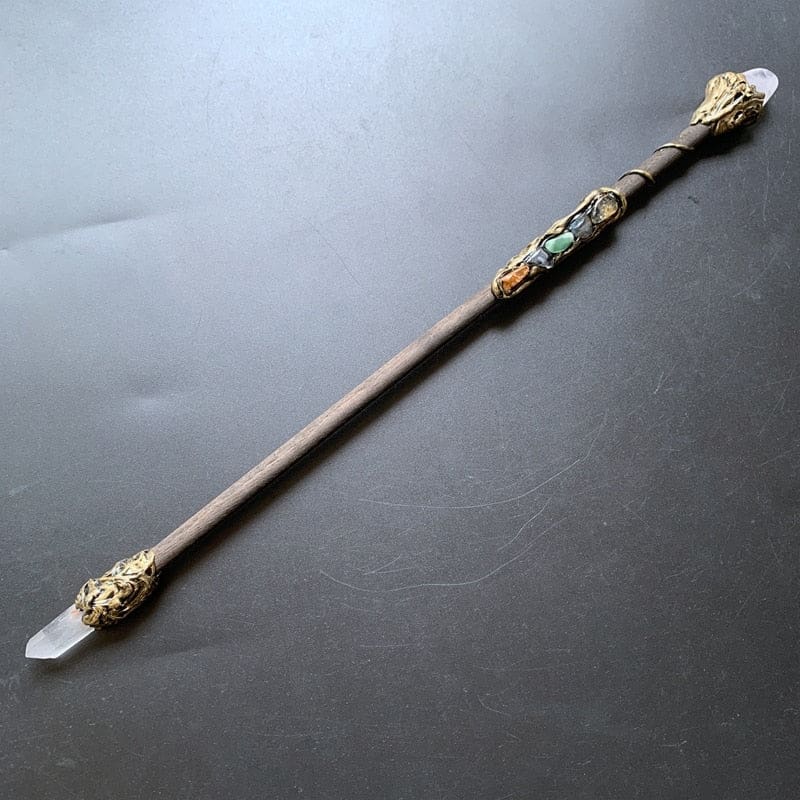 Crystal Branch Pointed Wand
This item is in stock now and ready to ship worldwide.
Scroll down for product details & size specifications.
Energy channeling wands embedded with crystals for channelling your energy and the crystal for cleansing and renewal.
Each wand is made from Oak wood with a clear quartz crystal at one end another powerful energetic crystal at the other end. Five other stones are embedded on the wand branch.
Green Aventurine guides earthly energy upwards and provides a reinvigorating energy. It can channel courage and contentment.
Amethyst has a claming energy that restores balance and is used for cleansing and protection.
Tiger Eye bannishes negative energy and is often used to cleans and renew Chakras and dispel self-doubt.
Clear Quartz is in tune with the energy of nature and can help you return to a more natural state. It enhances mental clarity and is ideal for manifestation.
Use your wand for massages, cleansing, meditations, and preparing your spiritual tools, such as Tarot Cards.