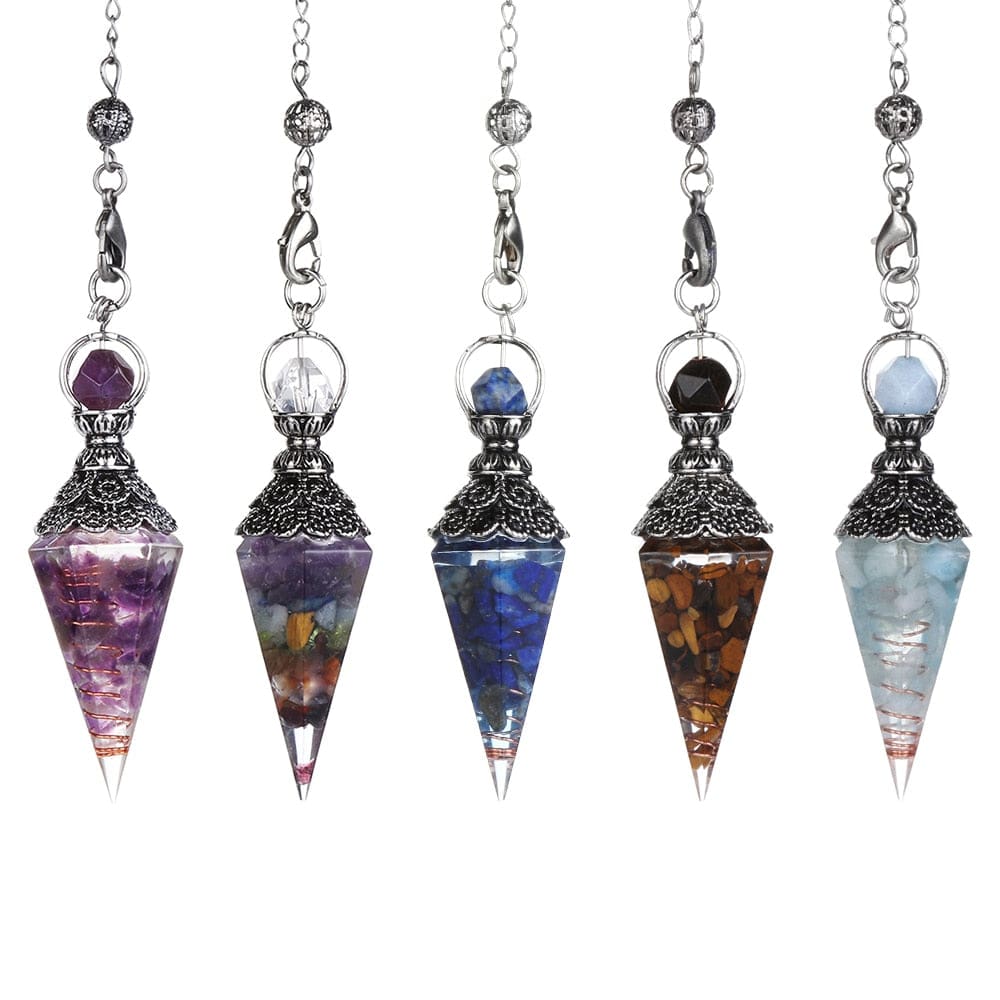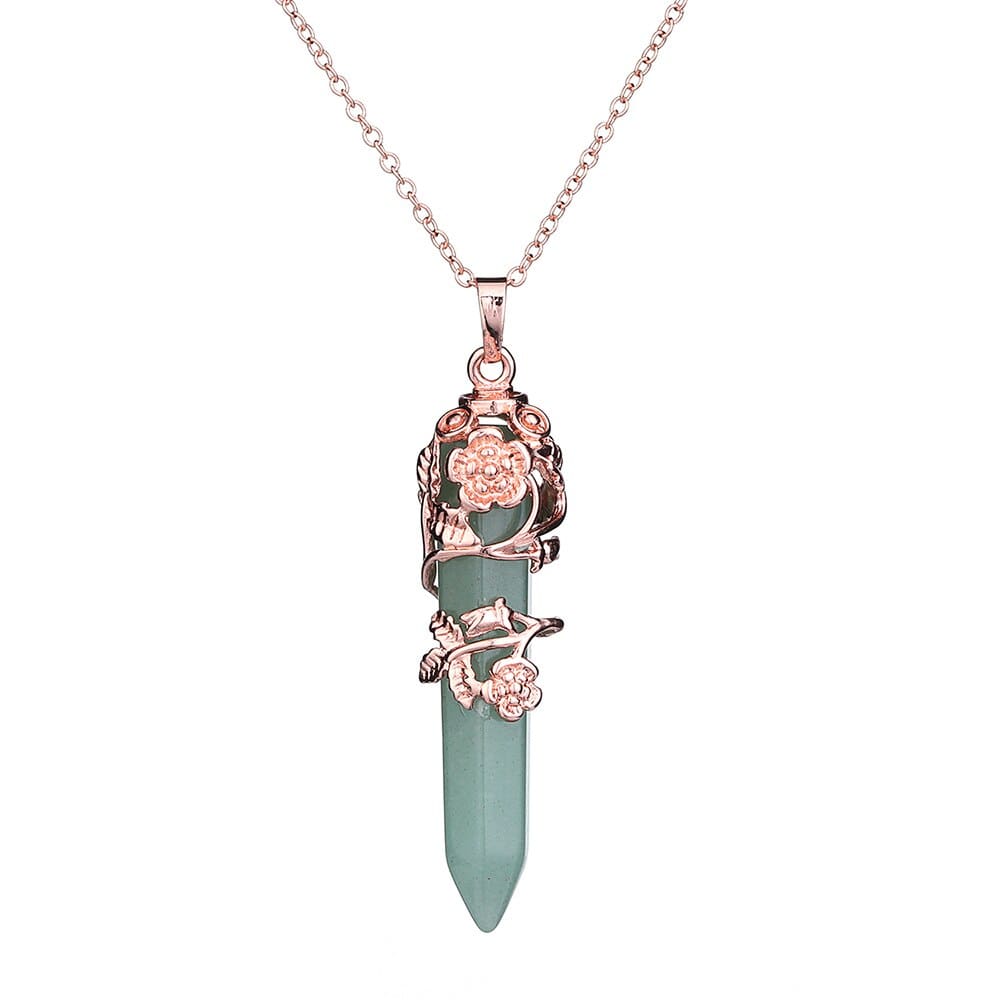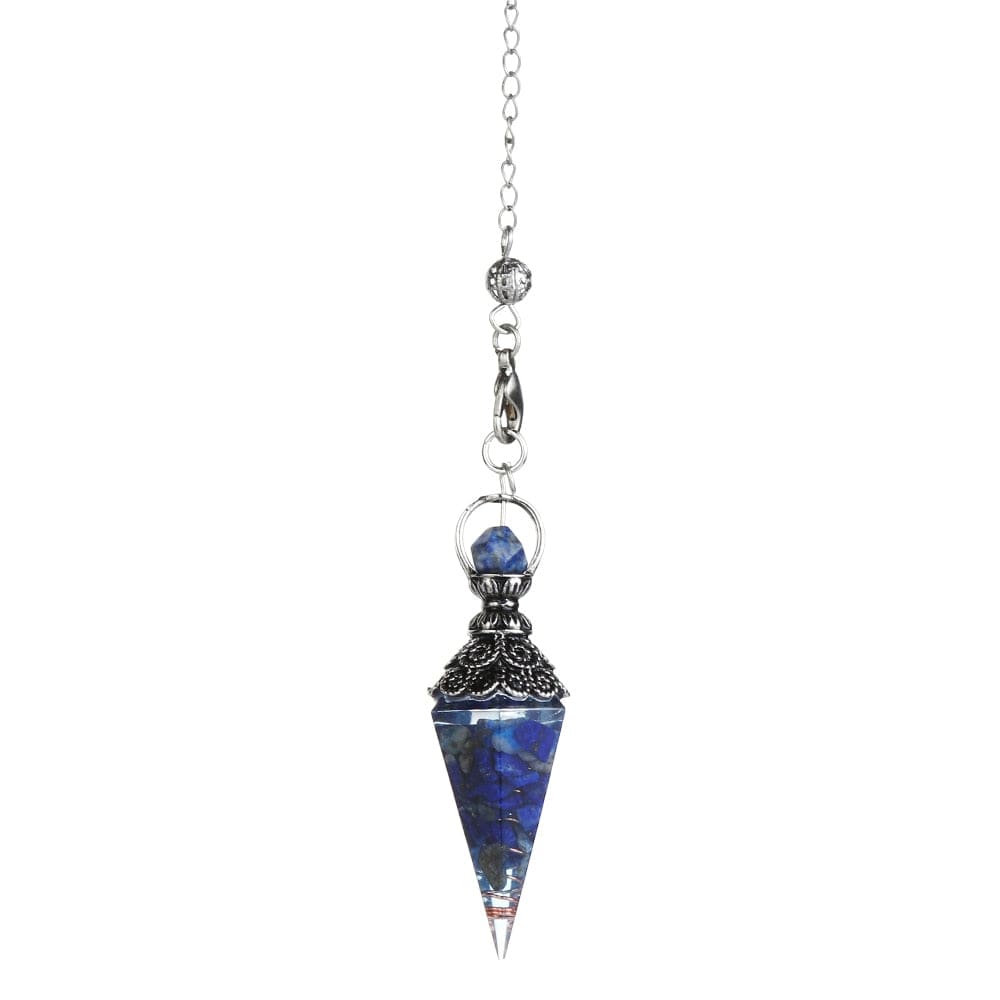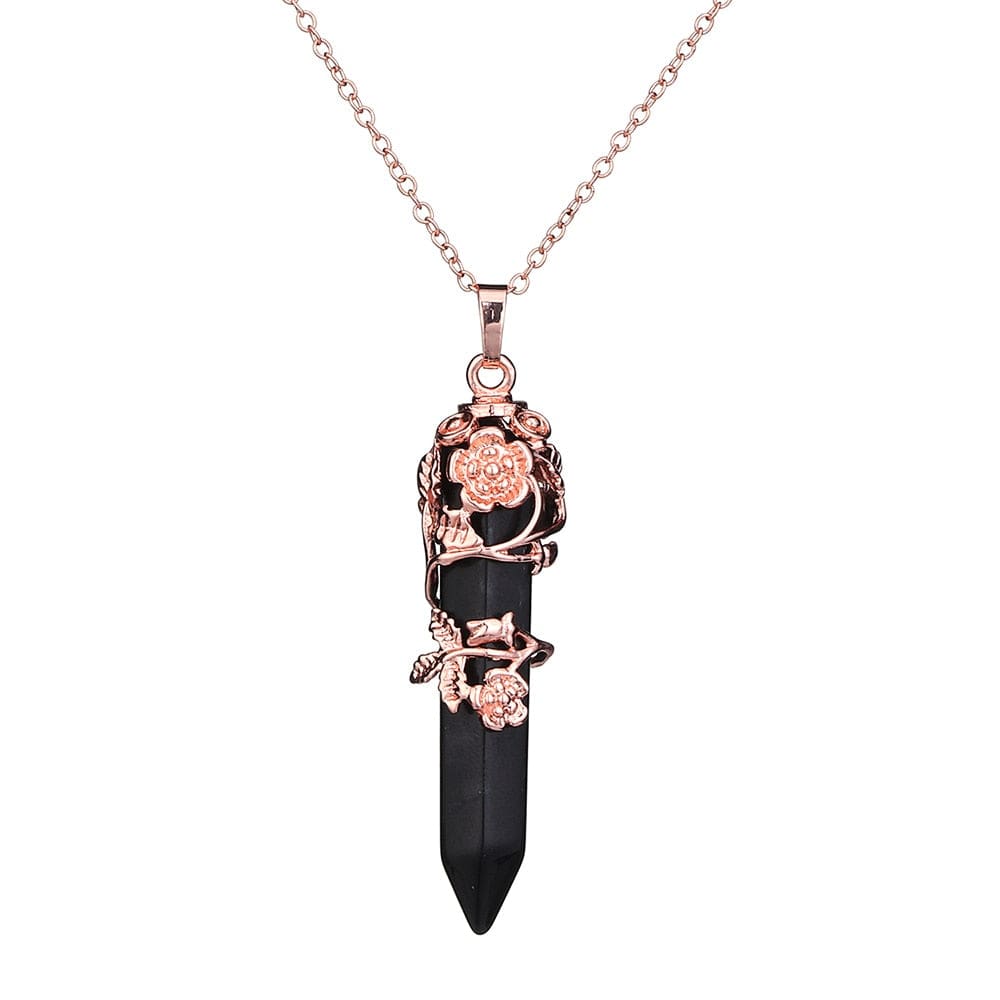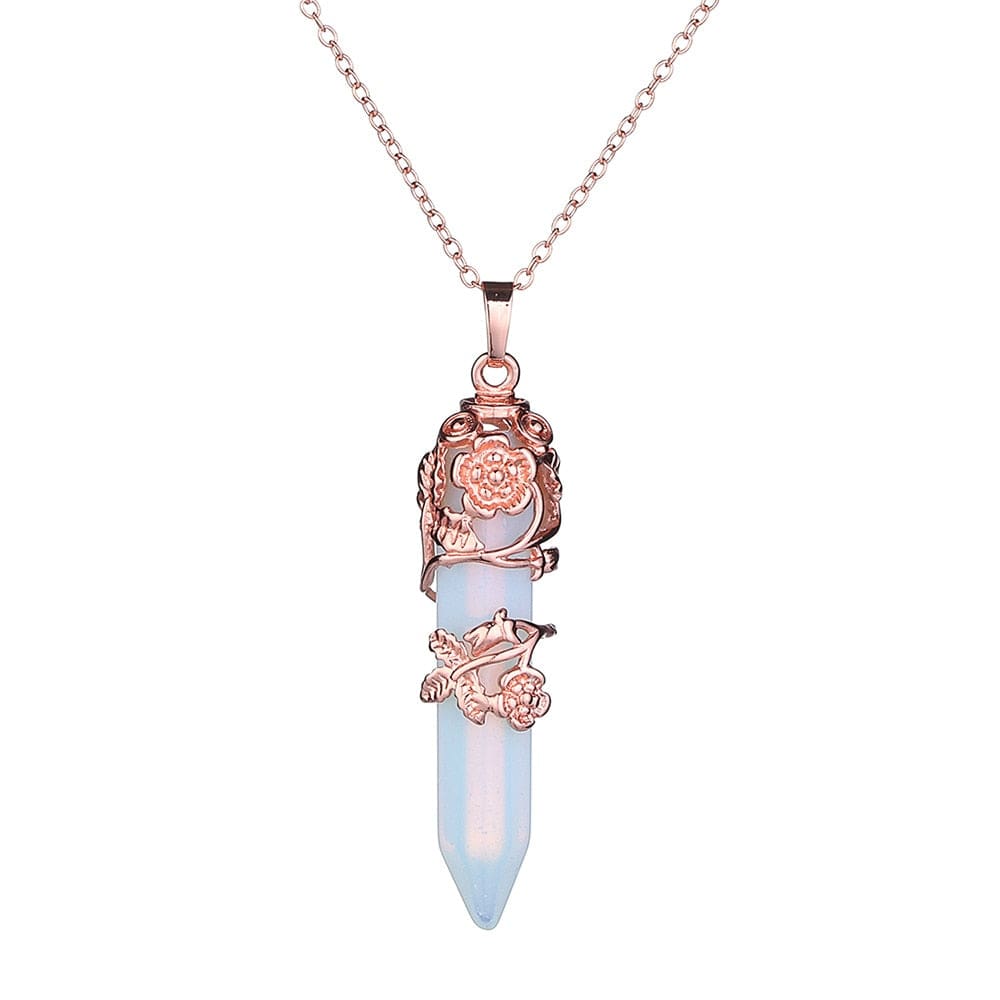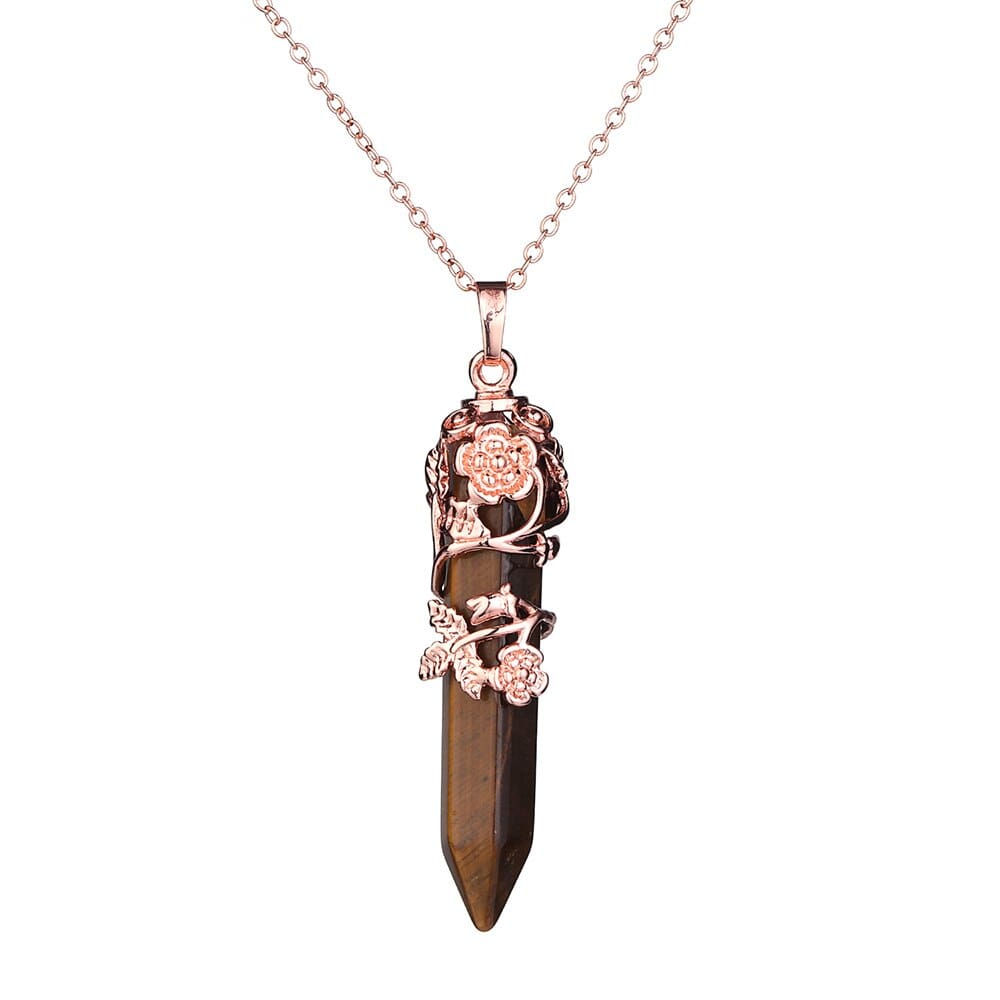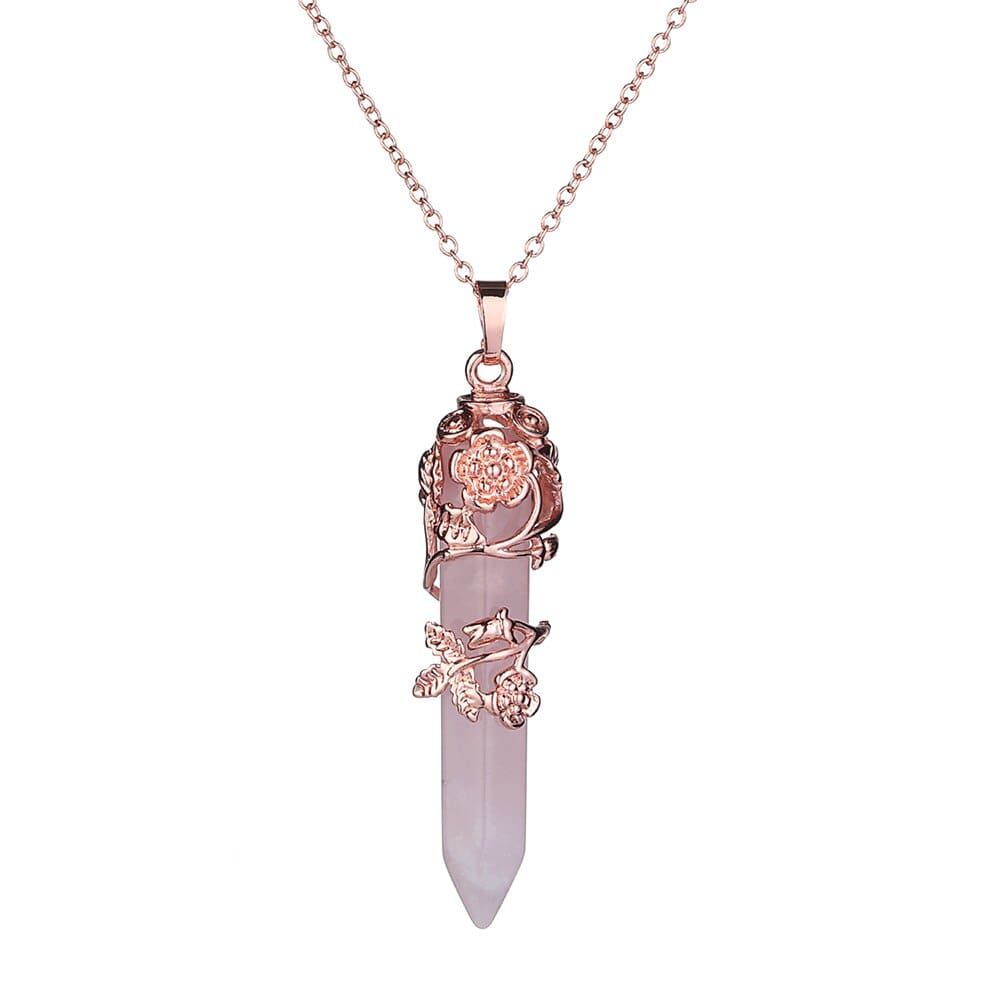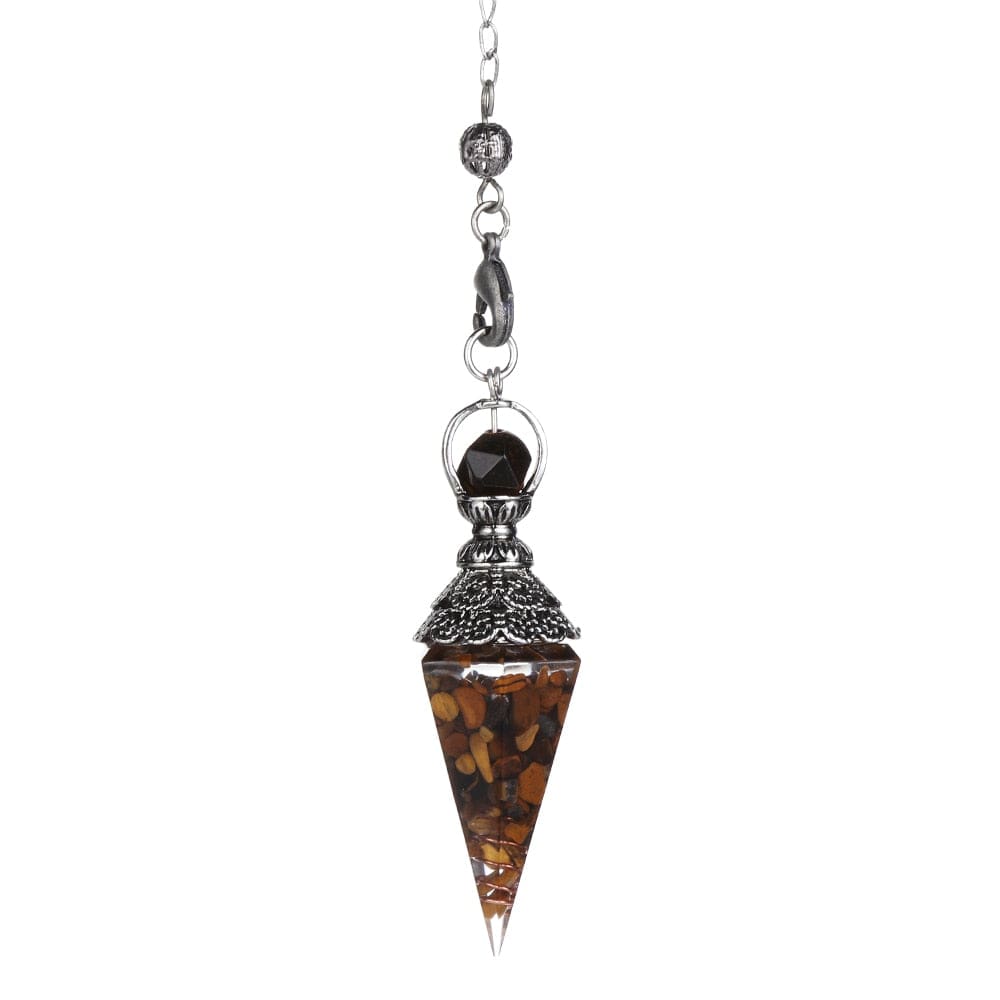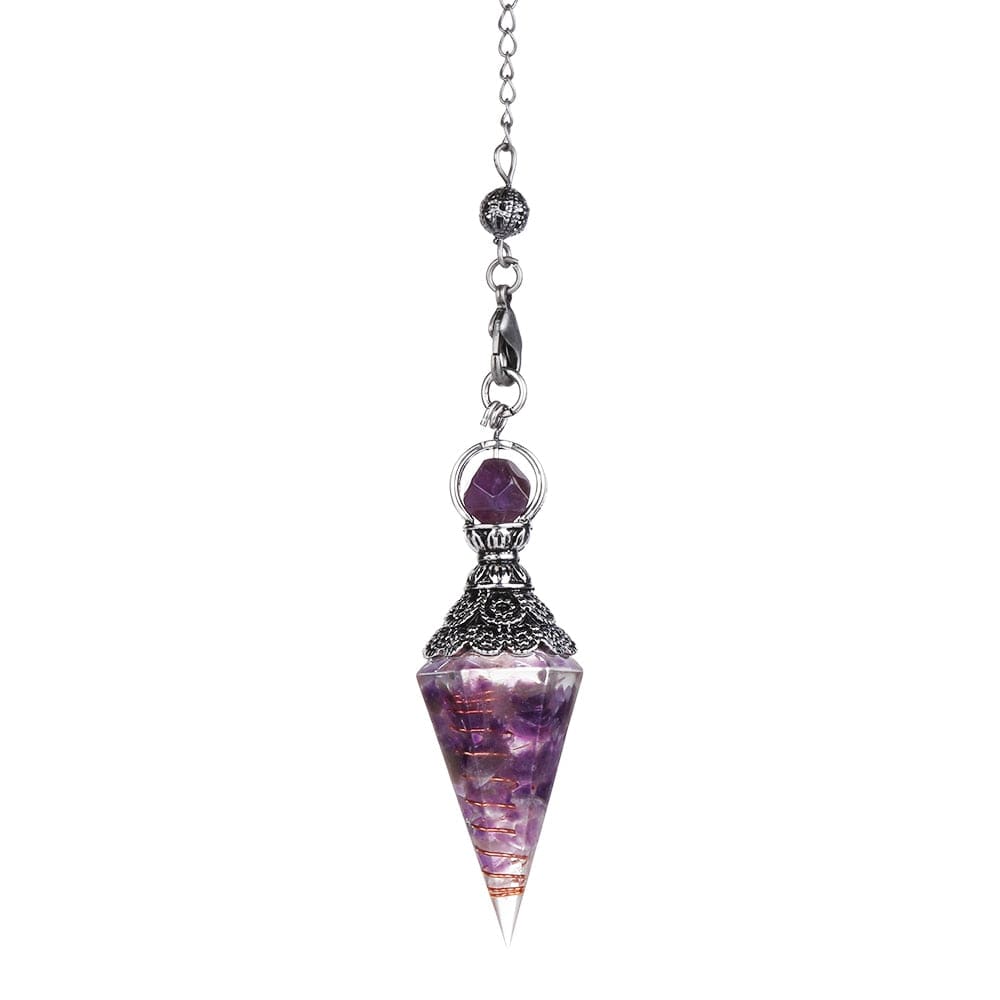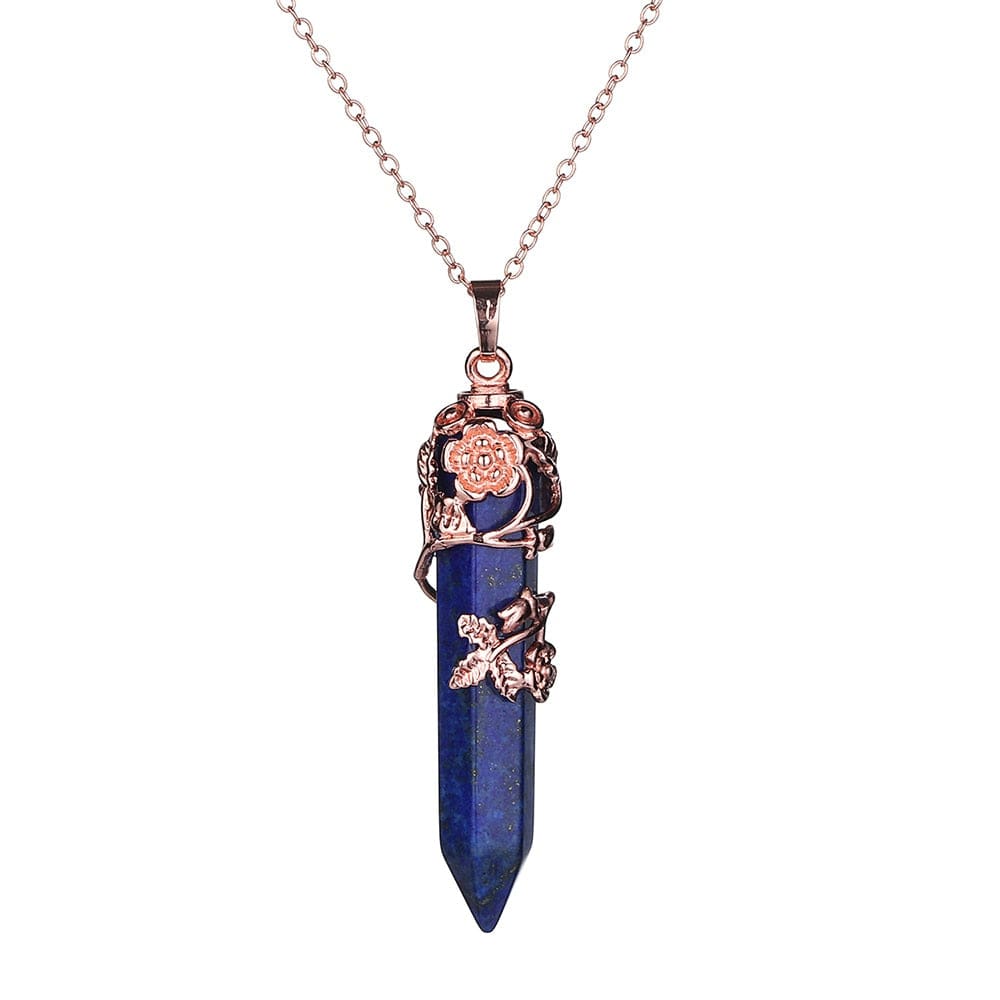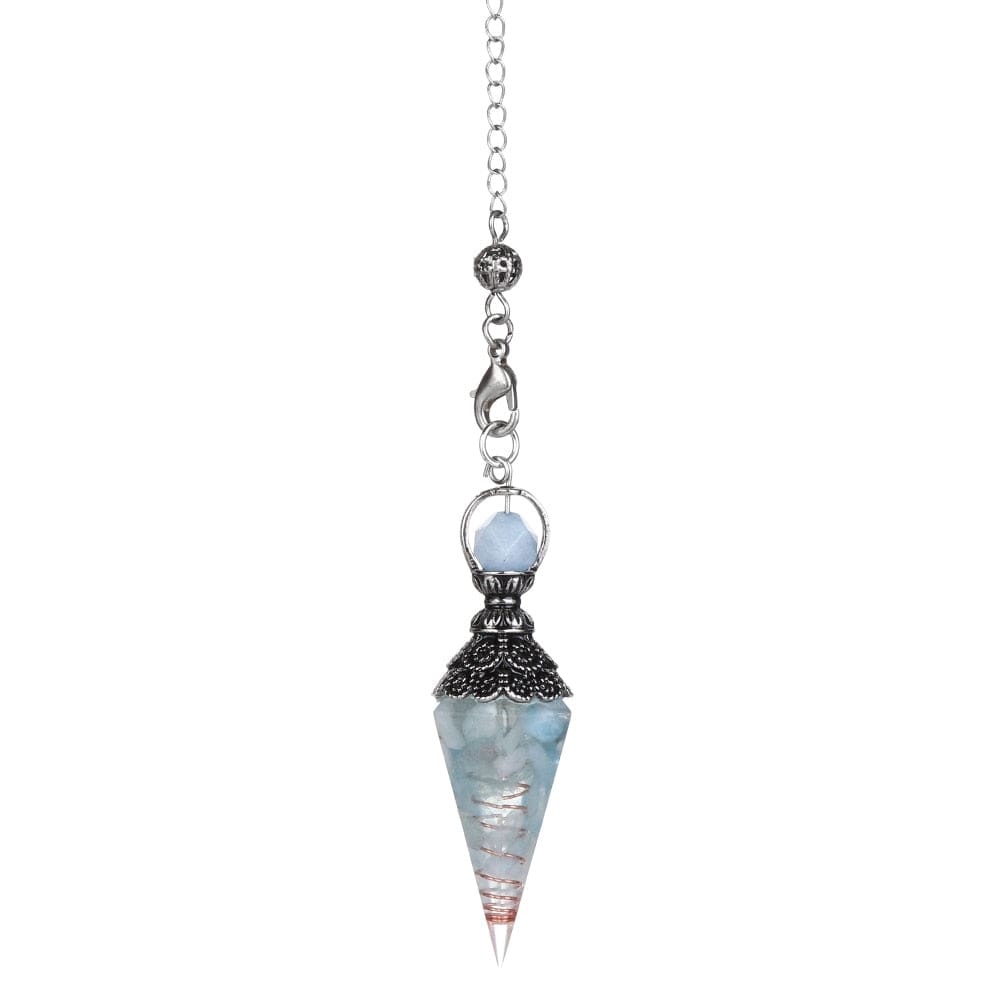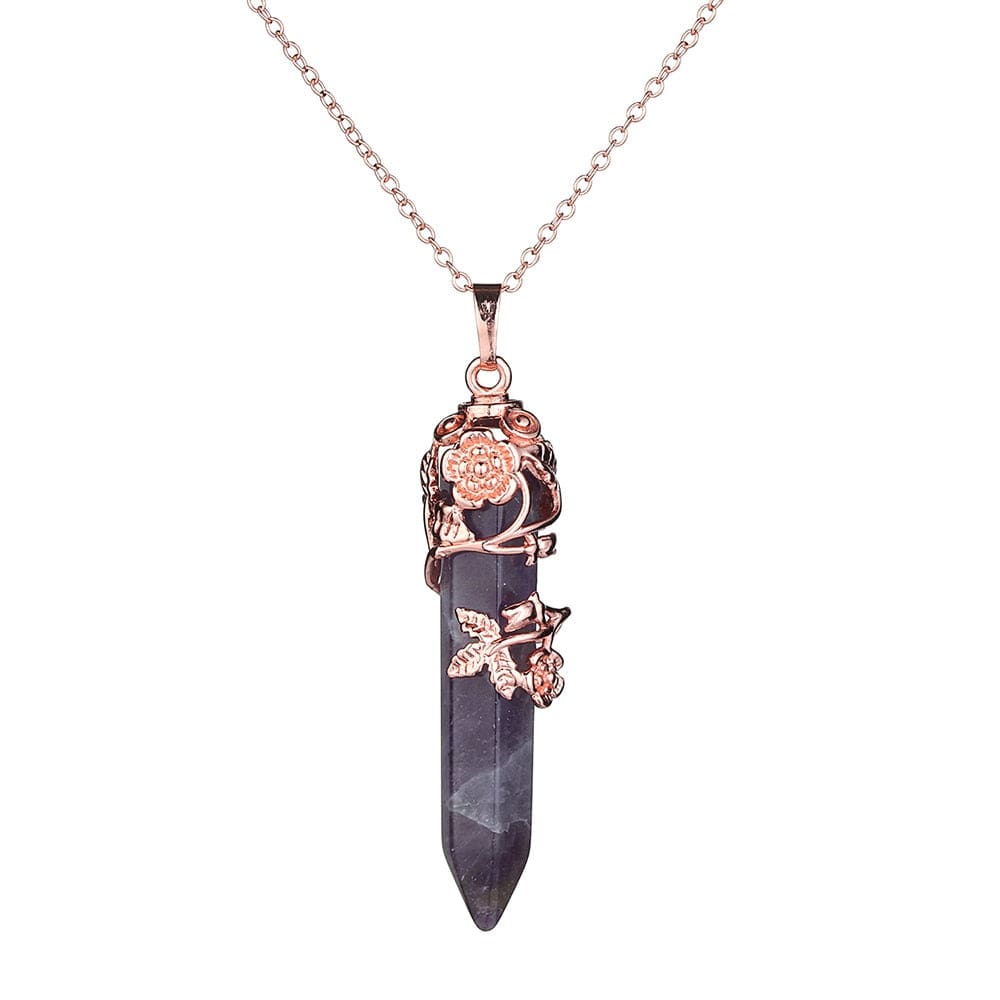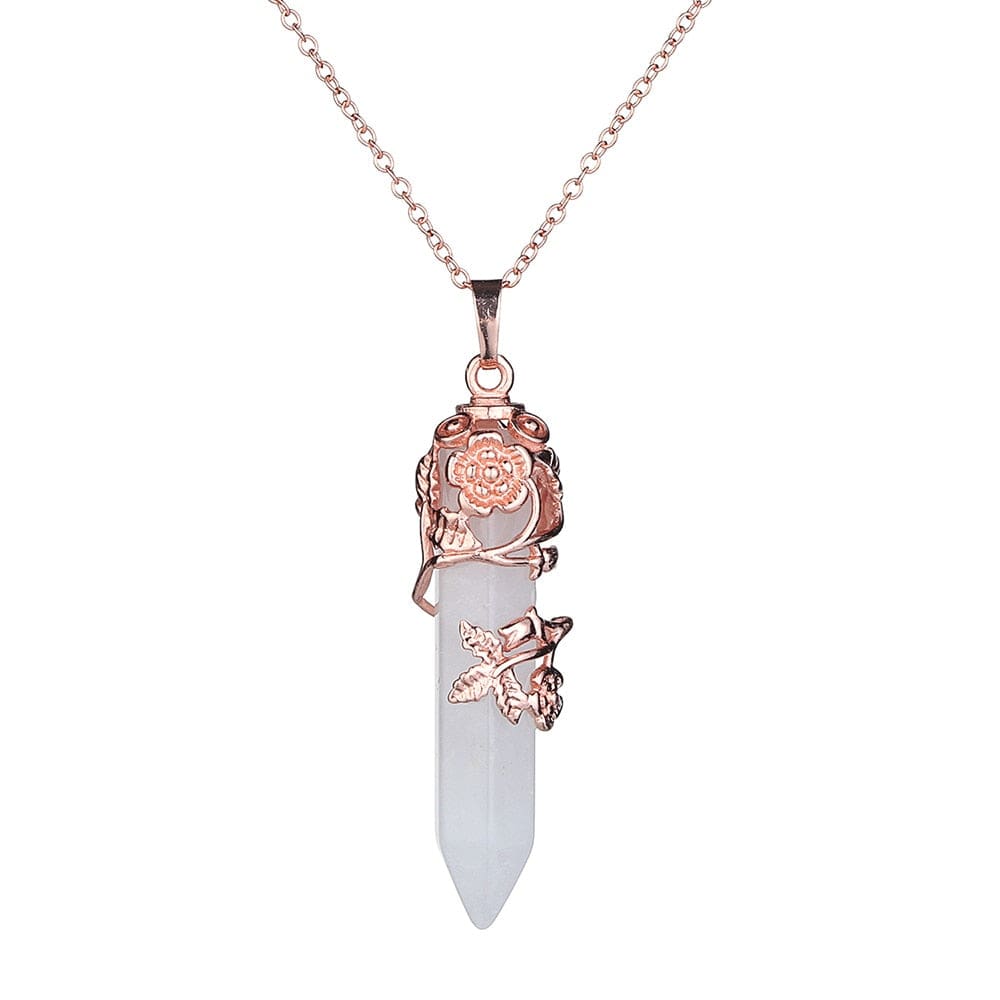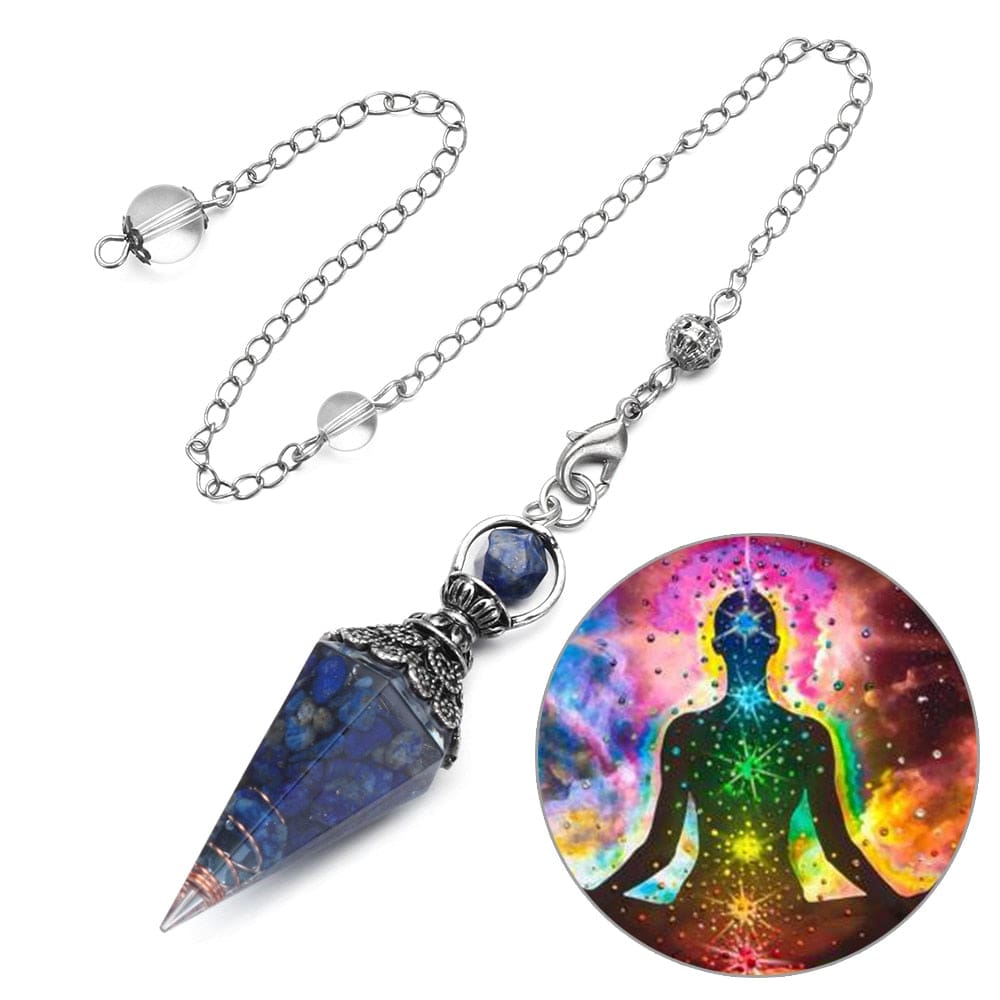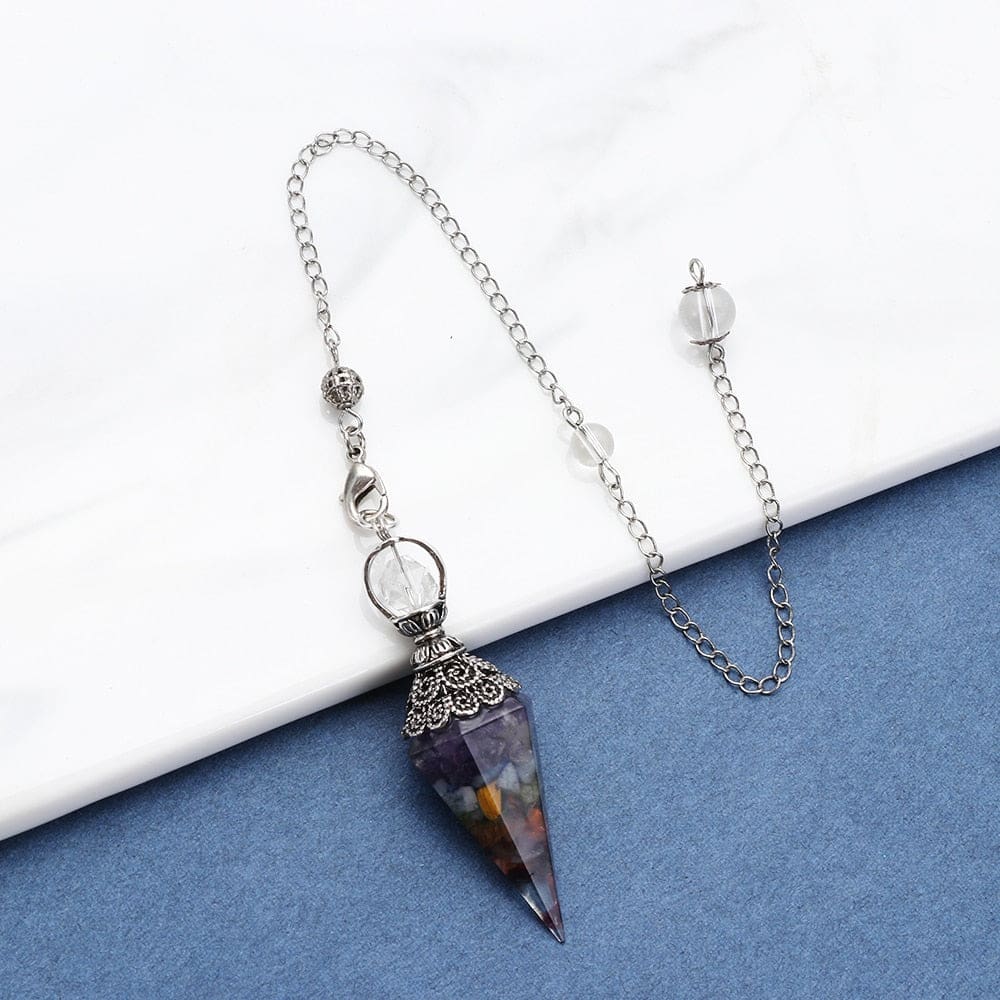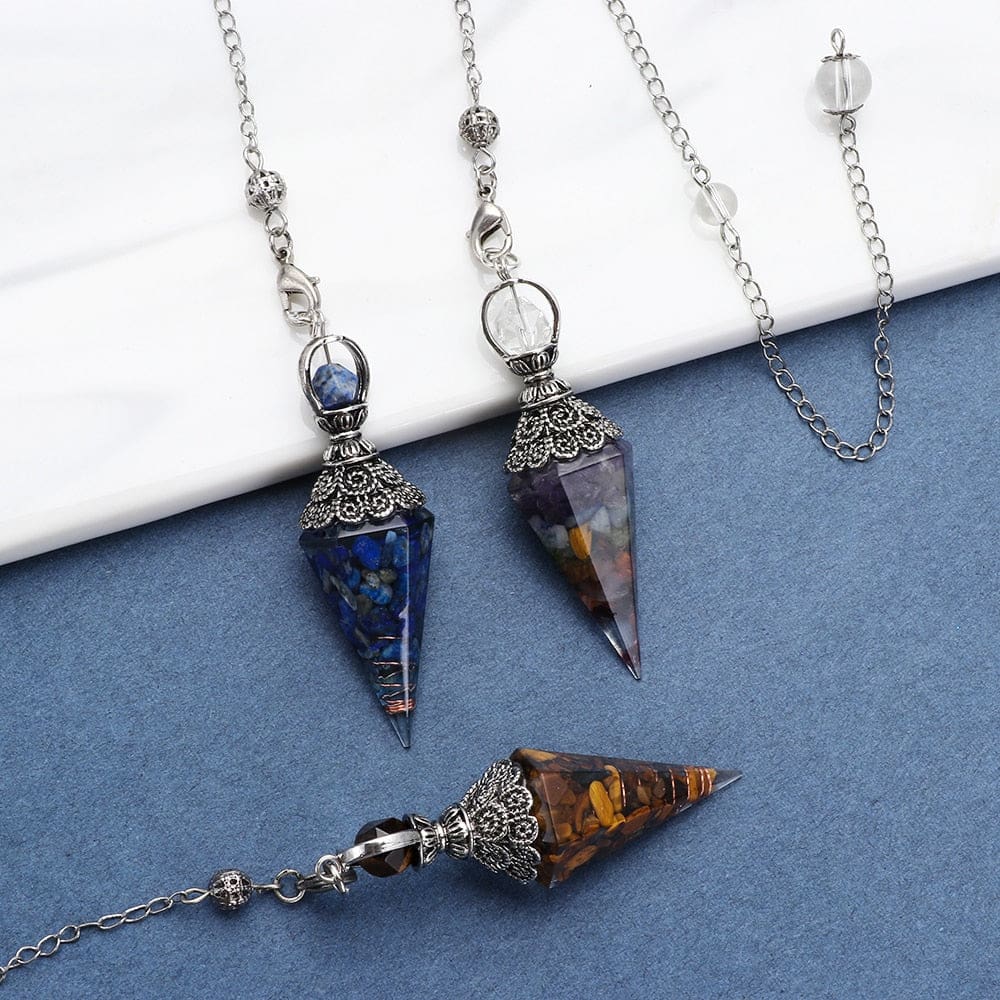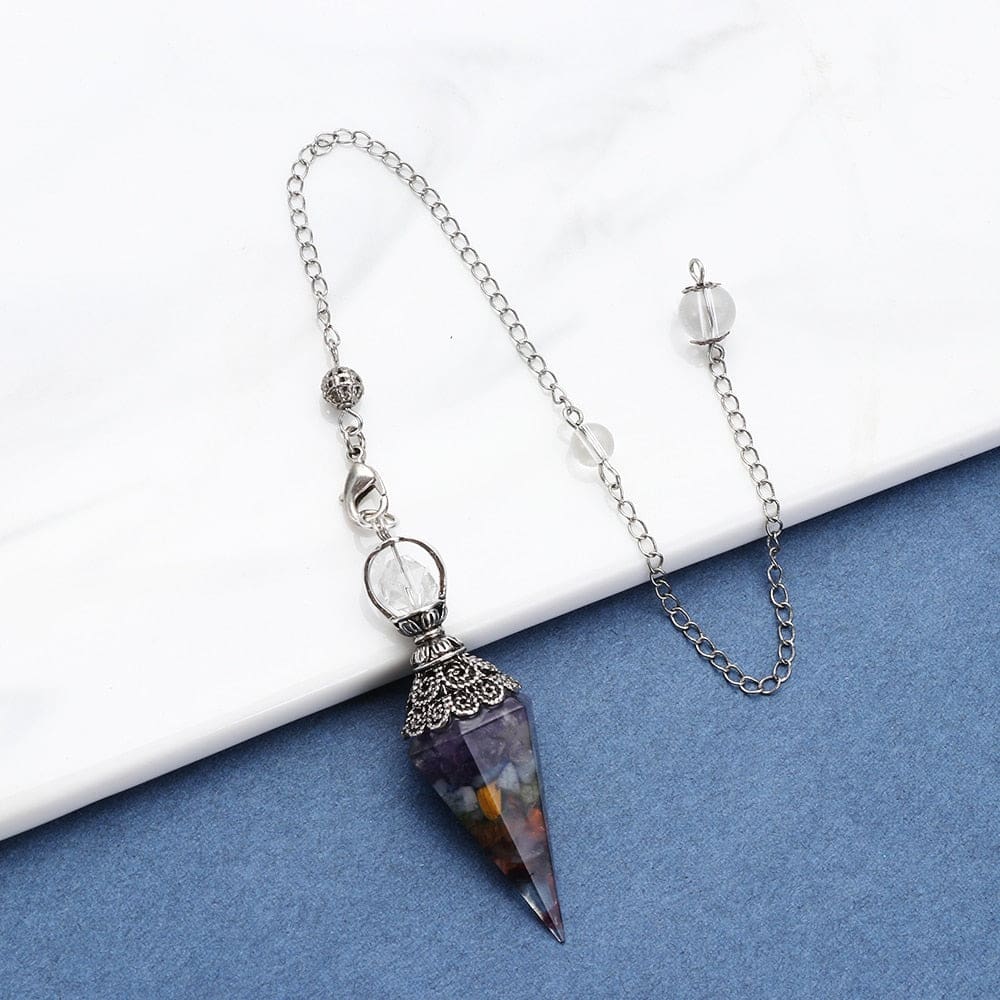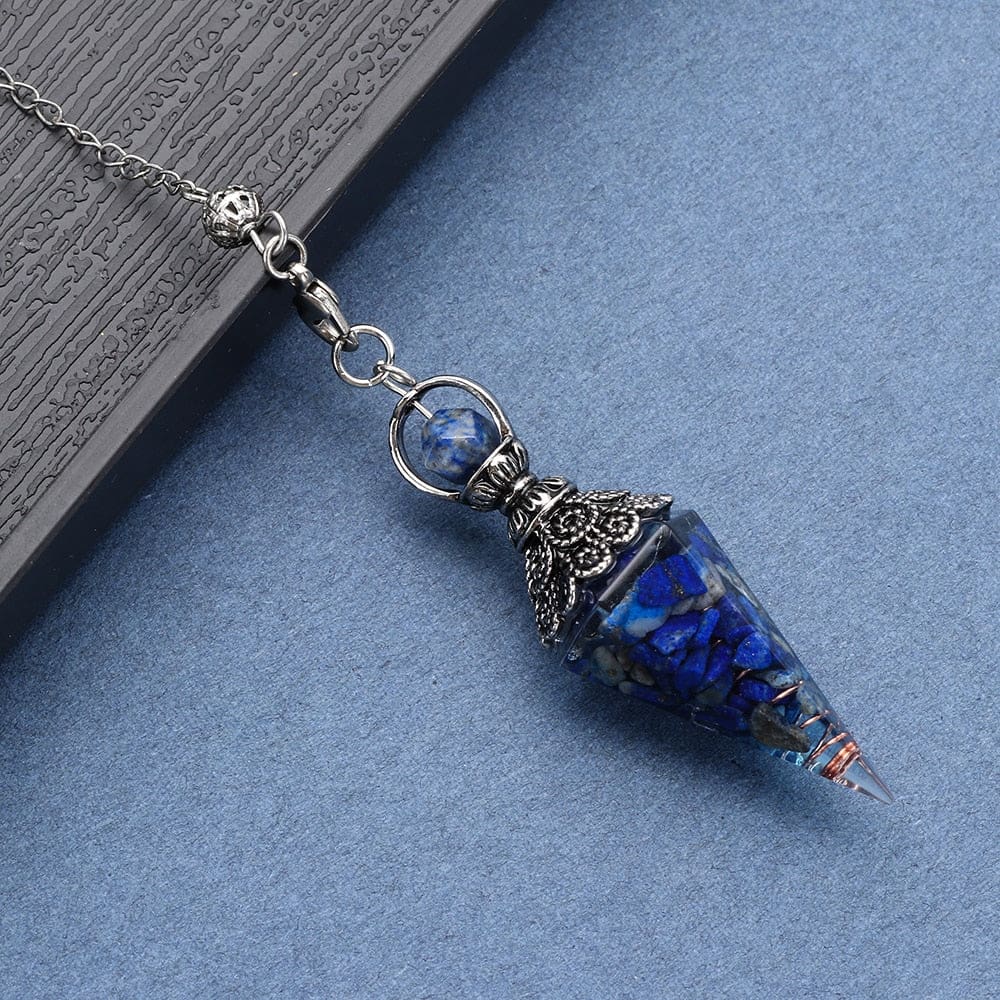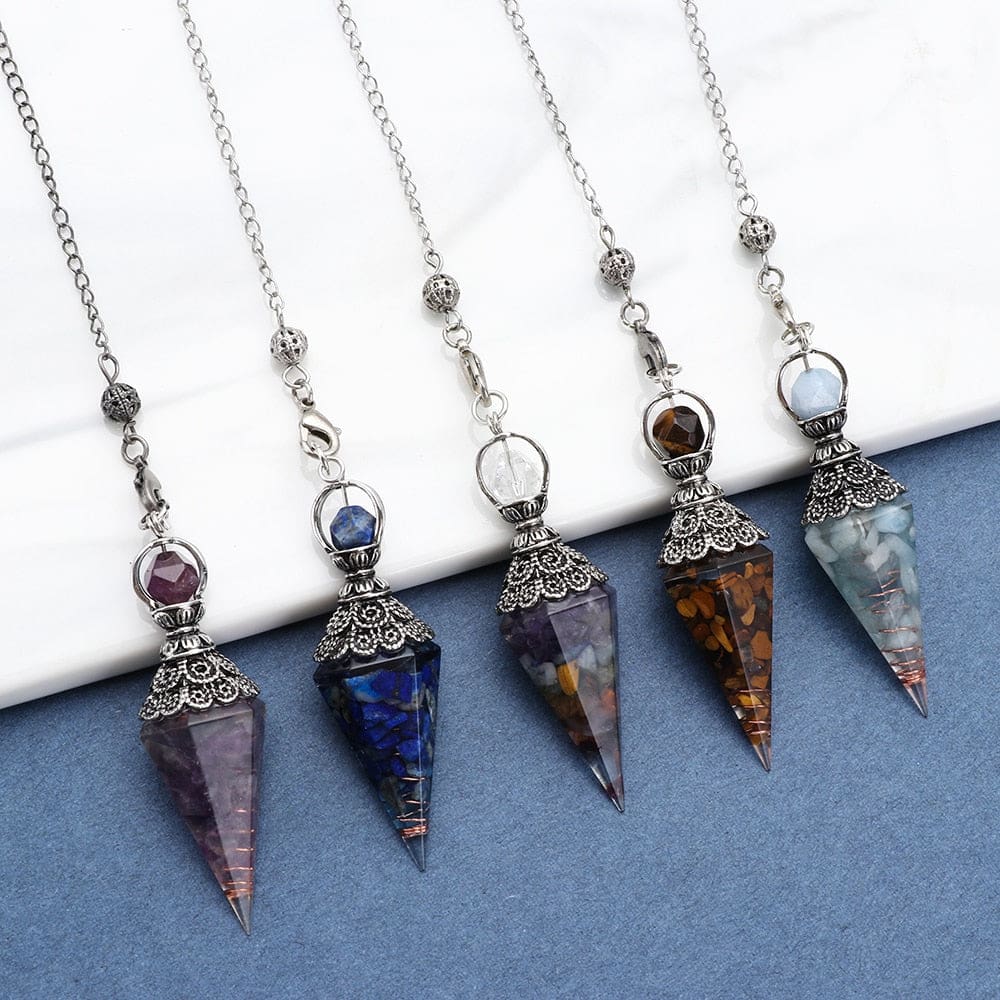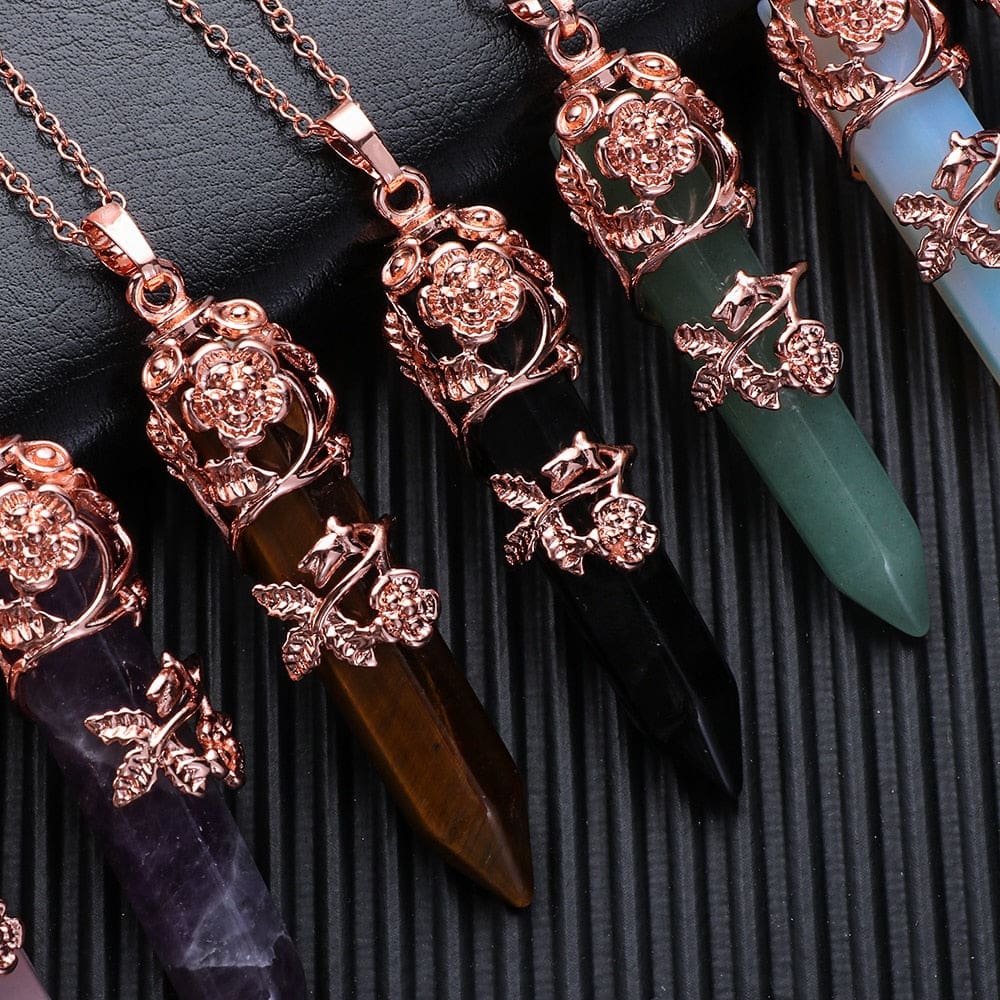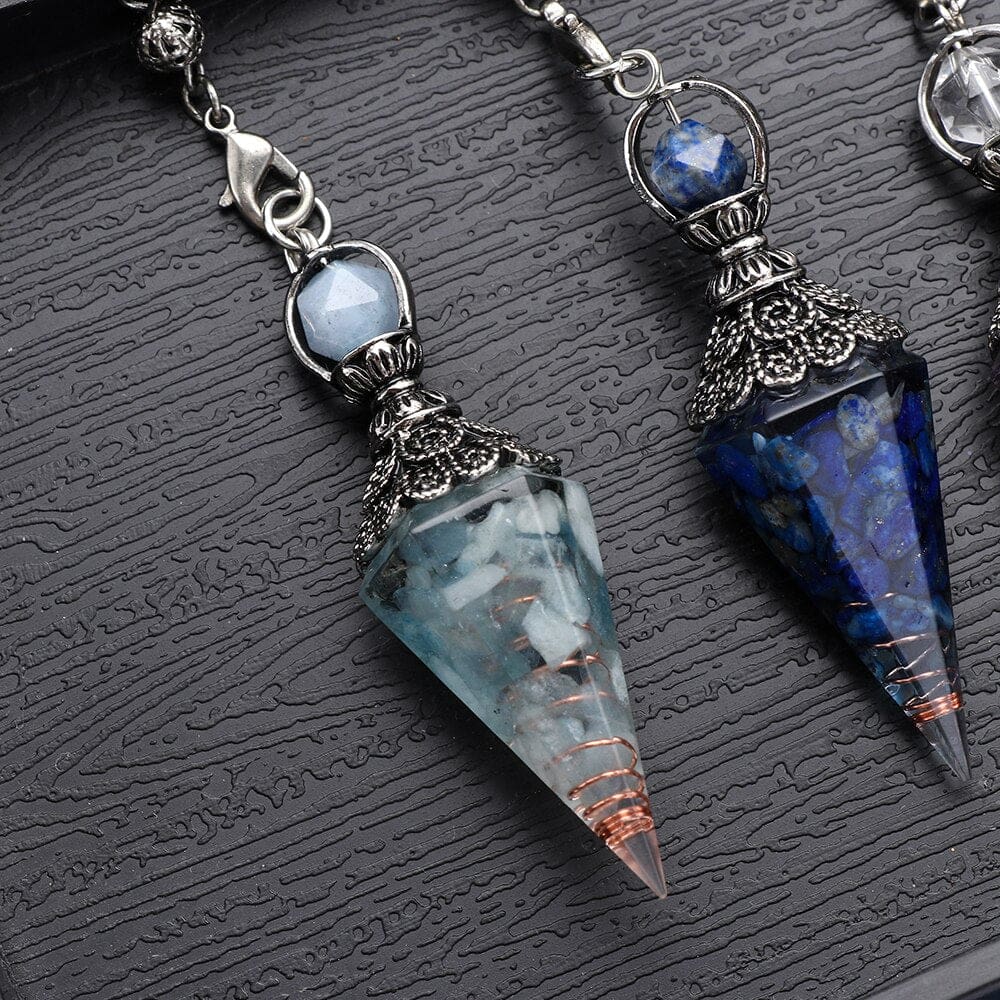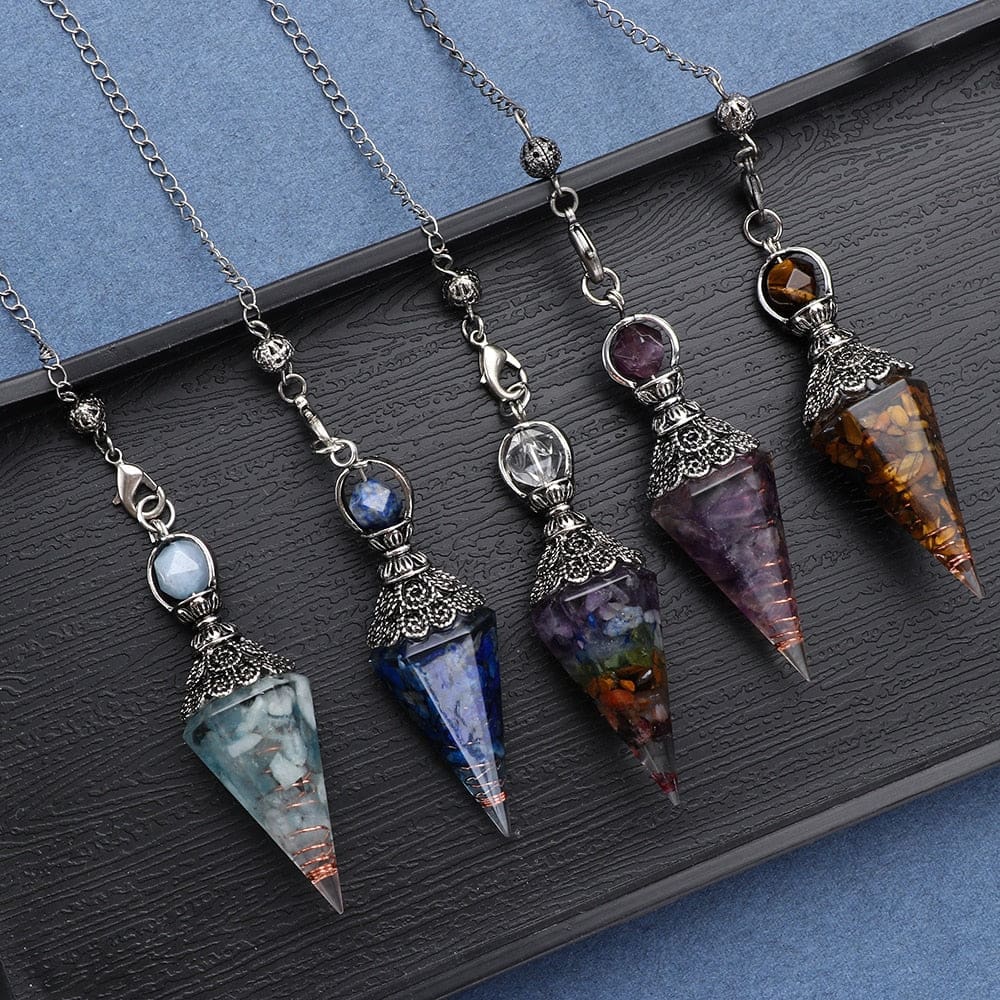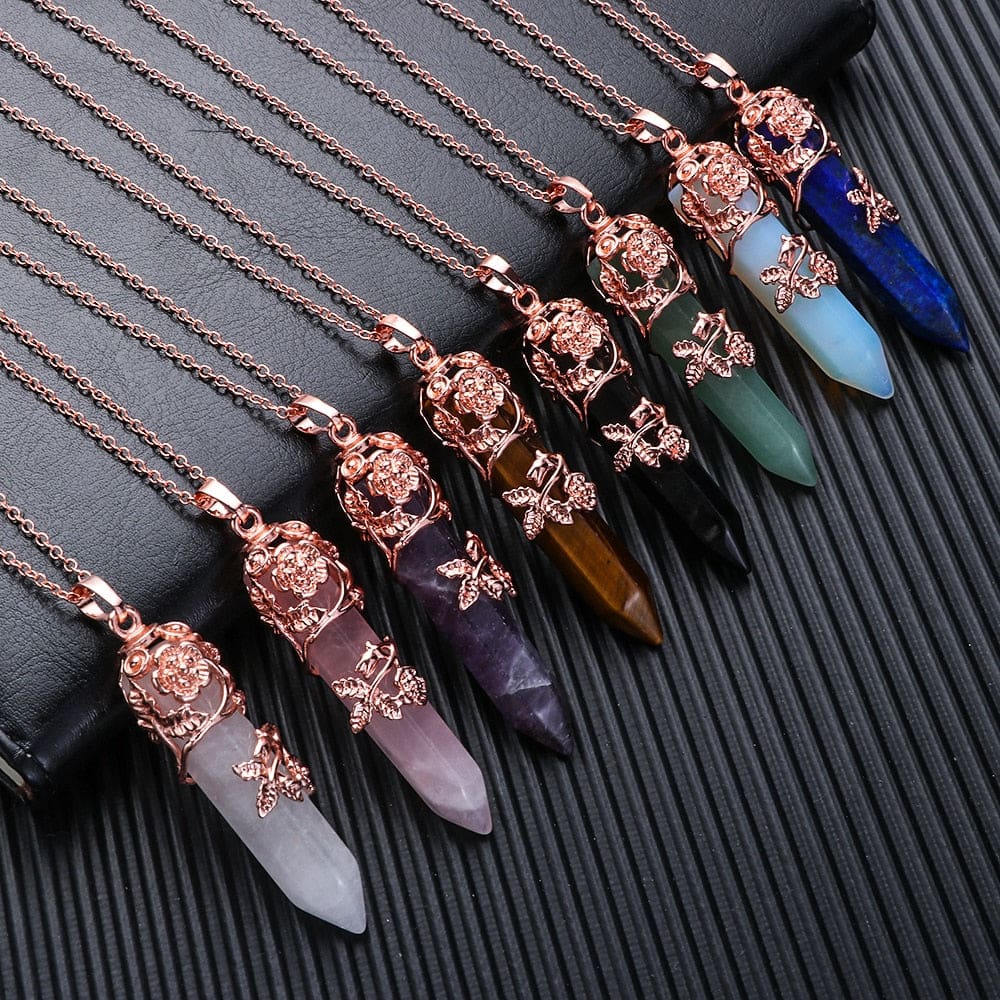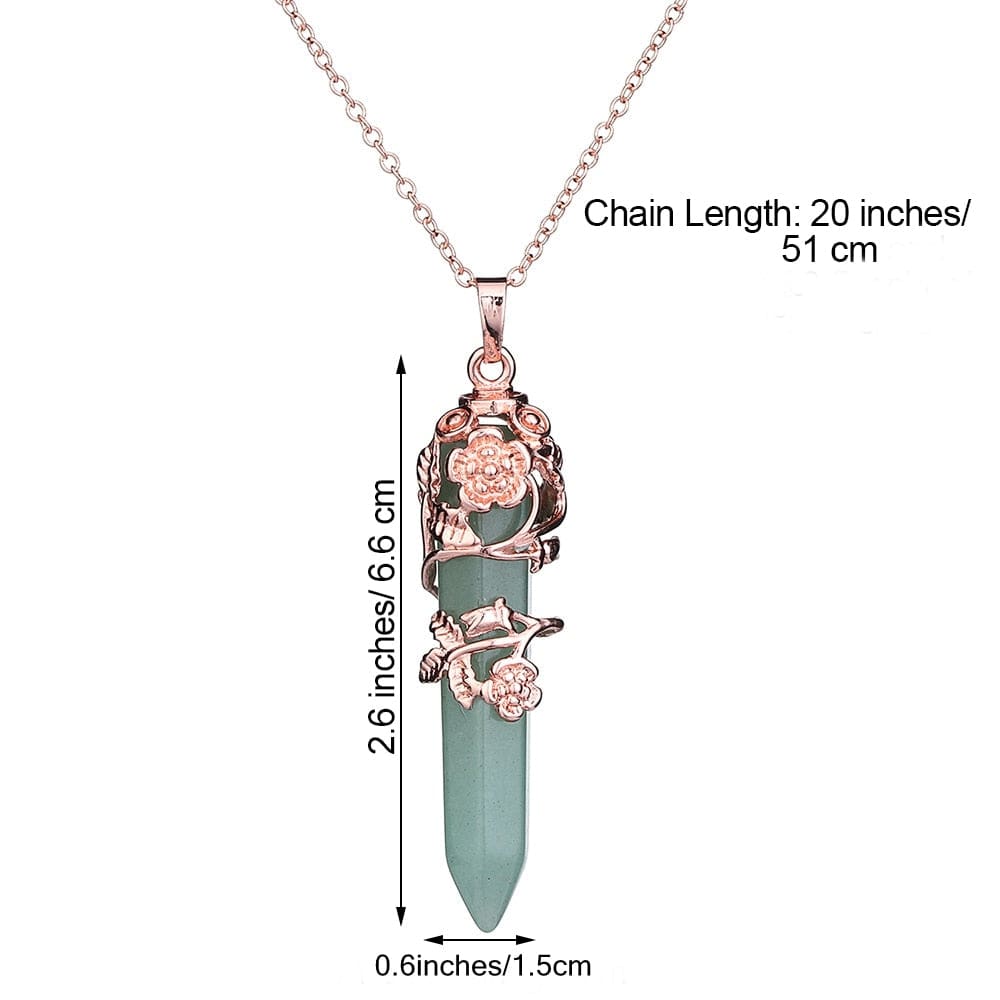 Crystal Dowsing Pendulum & Necklace
This item is in stock now and ready to ship worldwide.
Scroll down for product details & size specifications.
Choose a dowsing pendulum necklace as both a cool, alternative new-age necklace and a source of spiritual guidance.
Crystal dowsing pendulums are symmetrical weighted objects that are used to receive and transmit energy and information. They can be used to locate items on maps, communicate with Ouija boards, or just look for guidance.
Choose the crystal that speaks to you spiritually!
Amethyst (purple) for purity, healing, and enhanced spiritual awareness.
Peridot (green) for rebirth, renewal, and healing.
Seven chakras (multi-colored) for balancing your internal energies
Nuummite (black) also known as Sorcerer's Stone channels the fiery power at the center of the Earth.
Lapis Lazuli (dark blue) wards off negative energy and maintains your integrity.
Aquamarine (light blue) for clarity, compassion, and closure.
Agate (cloudy black) for strength, confidence, and alignment of the mental and physical elements.
Wiccan witches, spiritual sorceresses, and gothic goddesses will all love this dynamic piece.
You might also like this Rose Quartz Prayer Bead Necklace.