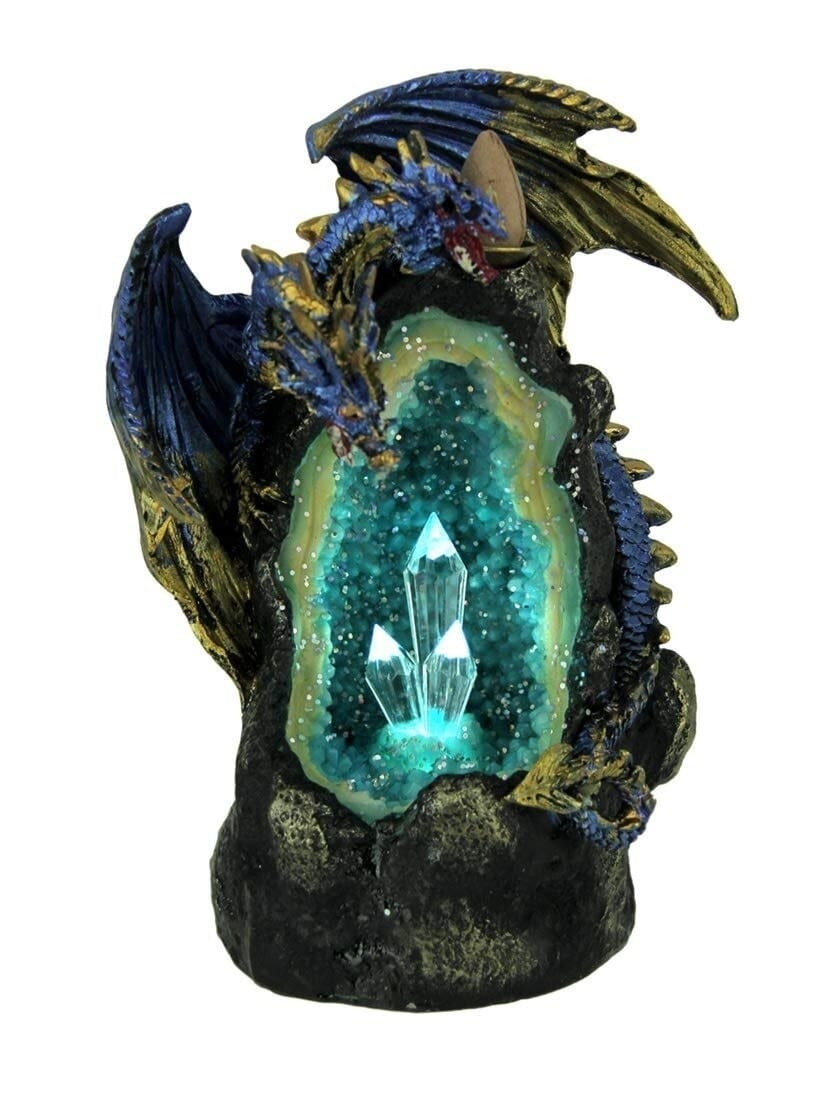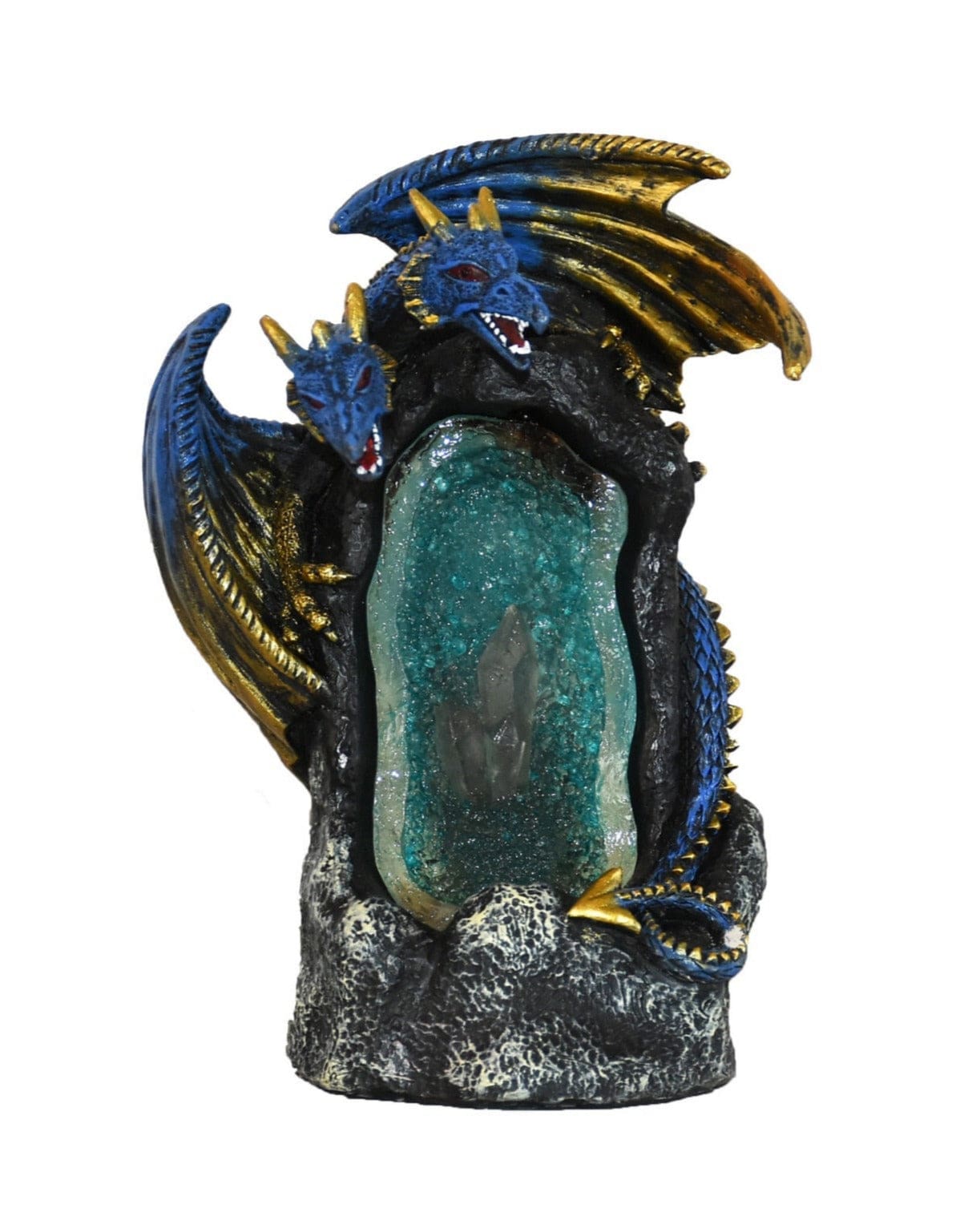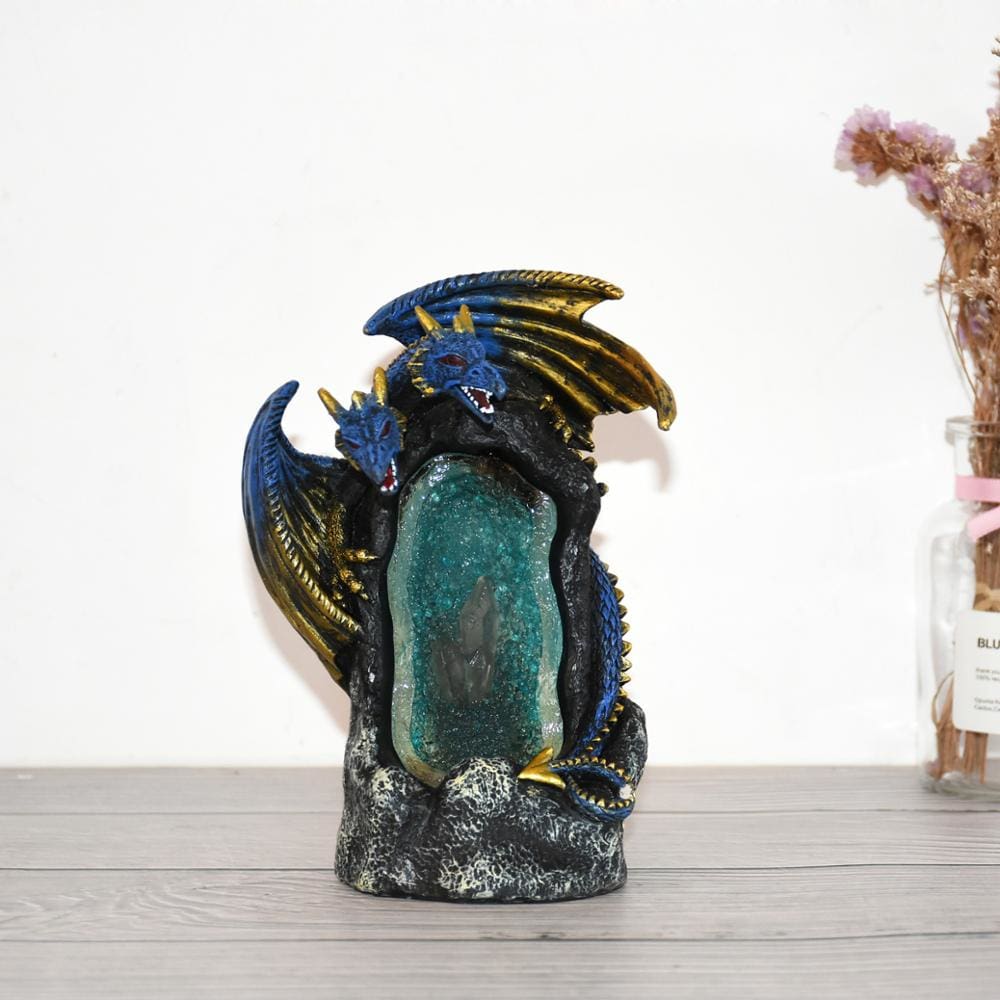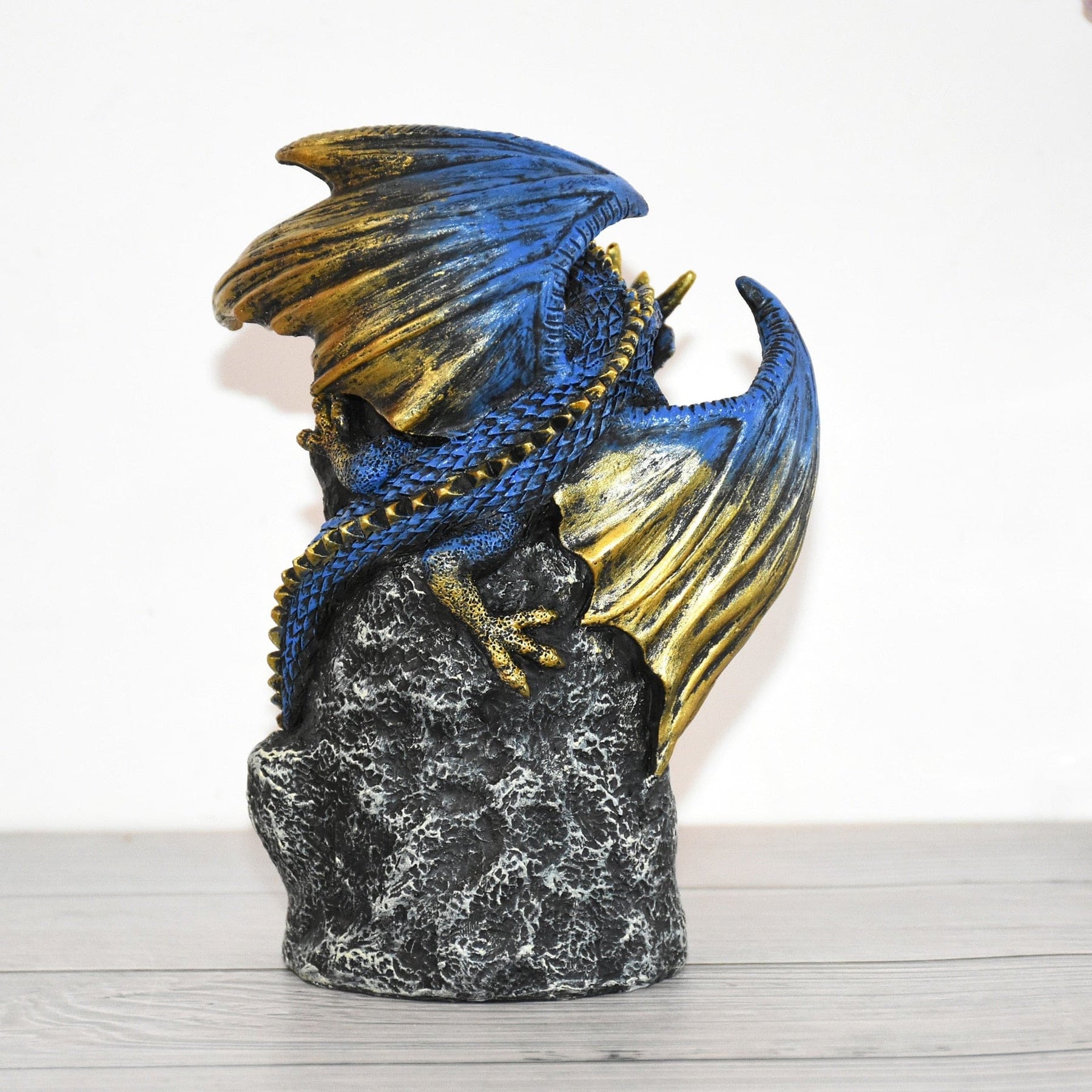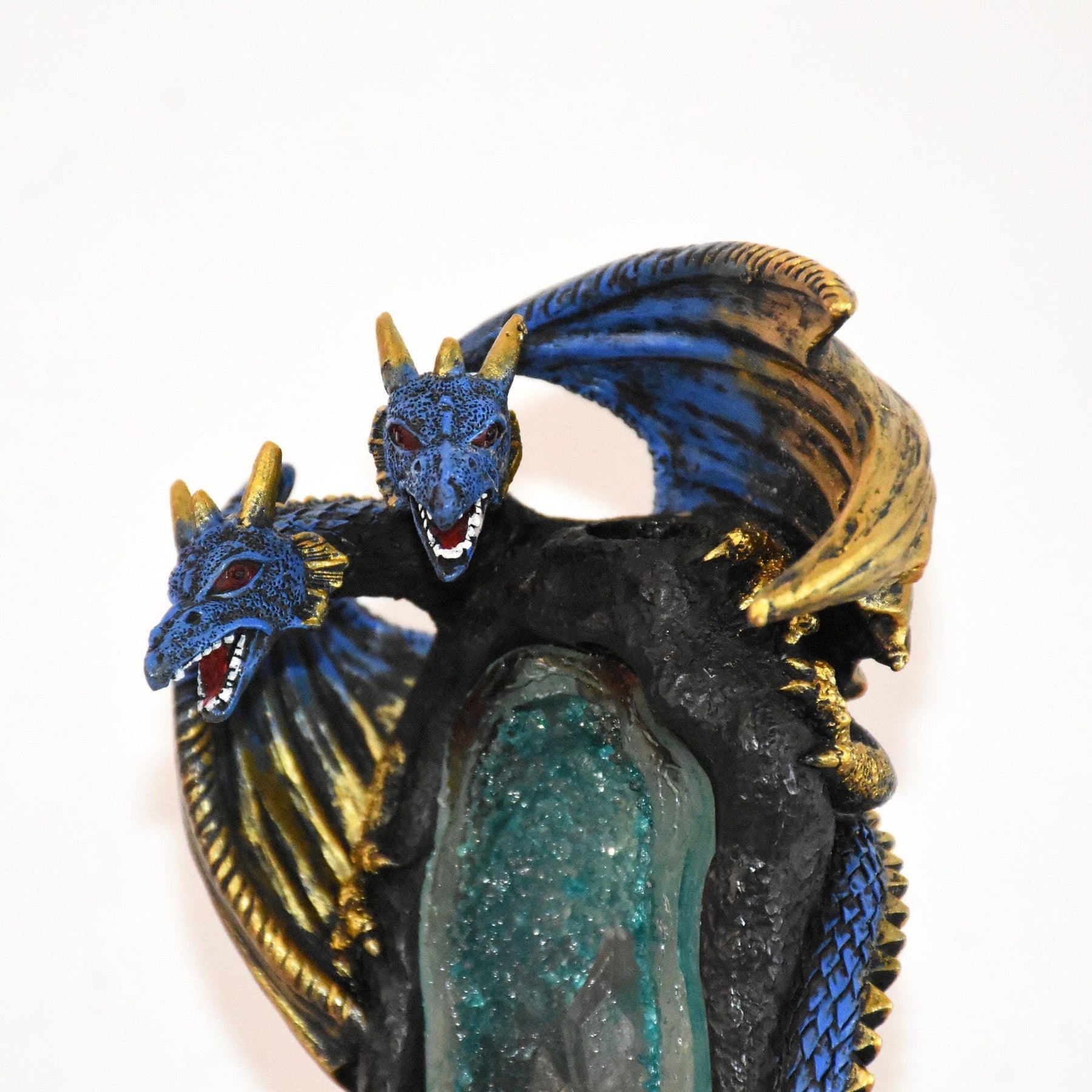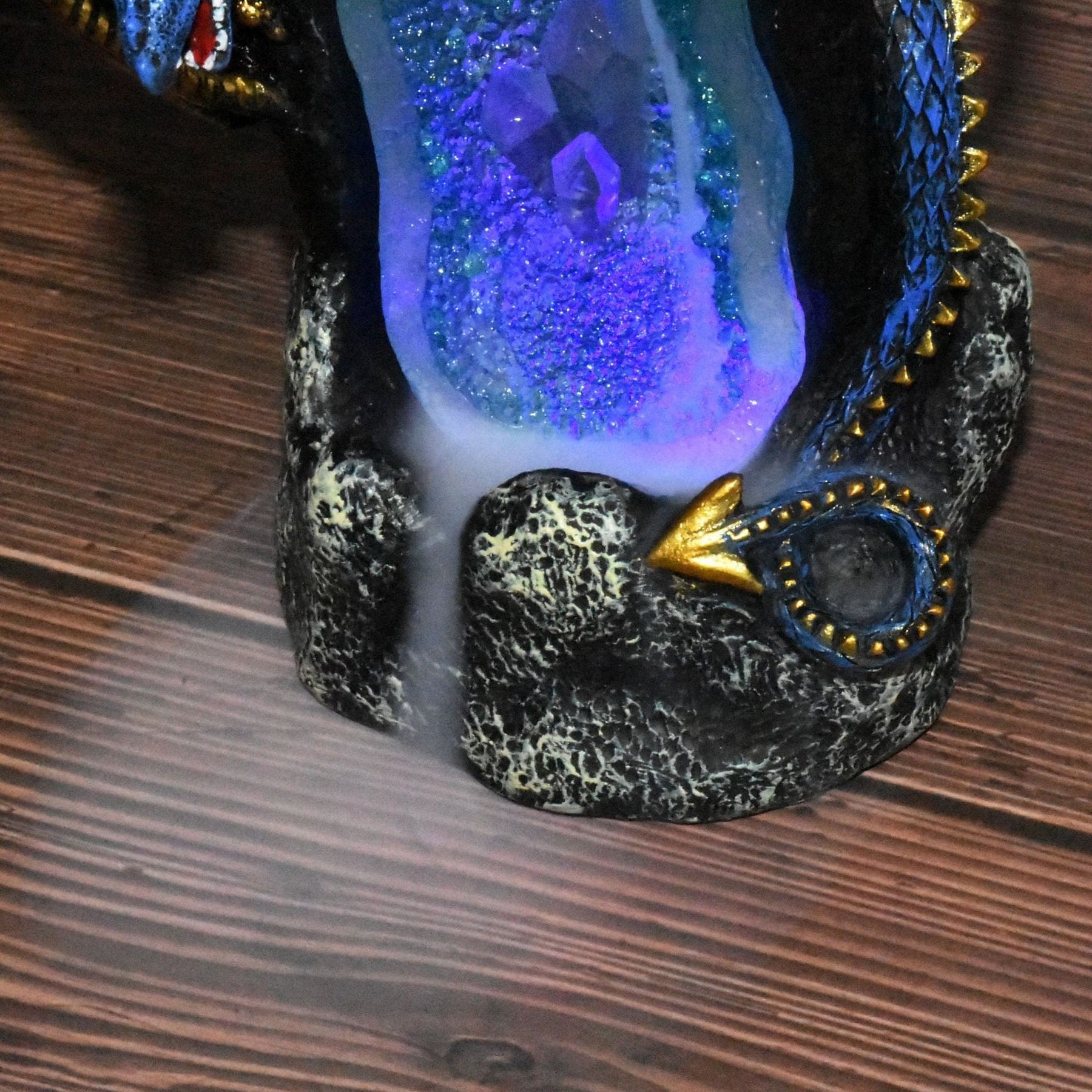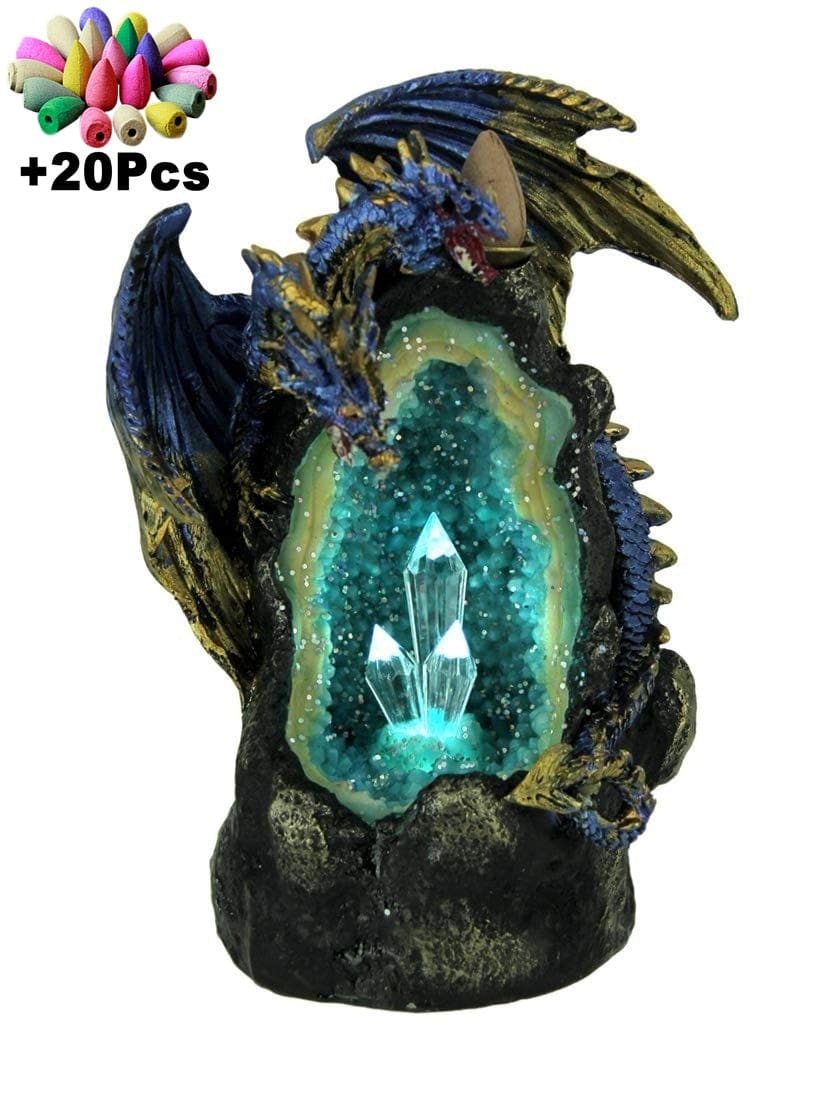 Crystal Dragon Cave LED Overflow Incense Burner
This item is in stock now and ready to ship worldwide.
Scroll down for product details & size specifications.
Add eerie character to your goth or alternative home with this Dragon-themed overflow incense burner.
A stunning carved two-headed dragon looks over into a crystal cake holding a LED-lit blue crystal cavern.
With our backflow incense cones, smoke will fall from the dragon's mouth into the cave.
Perfect for burning witchy incense and adding an element of mysticism to your space.
Perfect for fans of Game of Thrones, Smaug from Lord of the Rings, or the dragons of Norse myth such as Jormungandr and Nidhoggr.