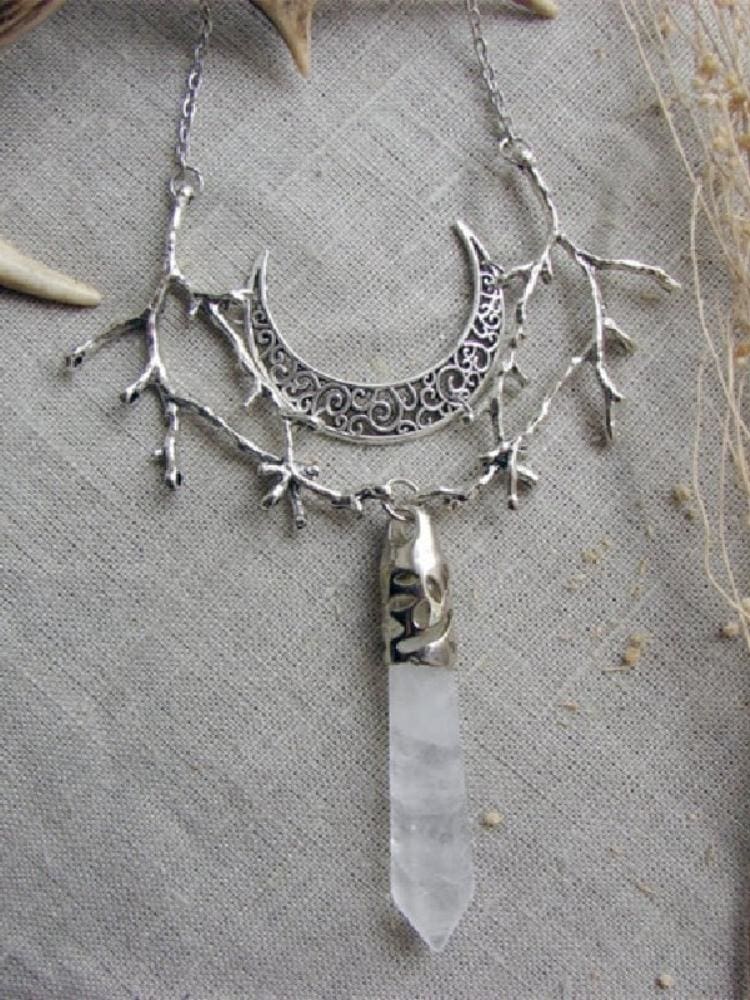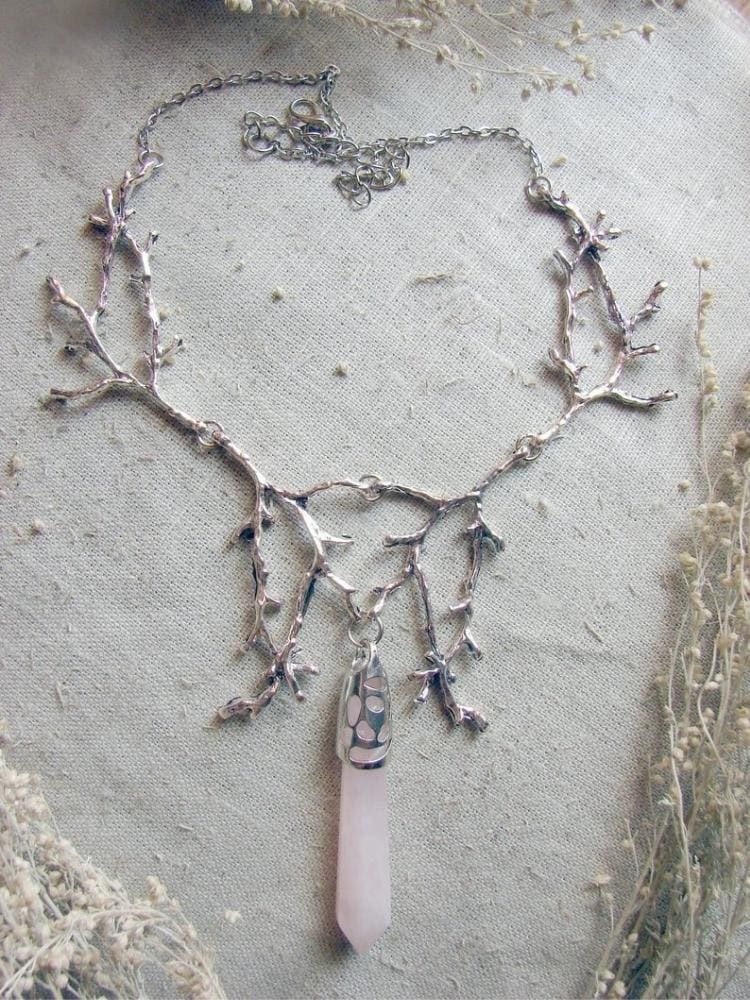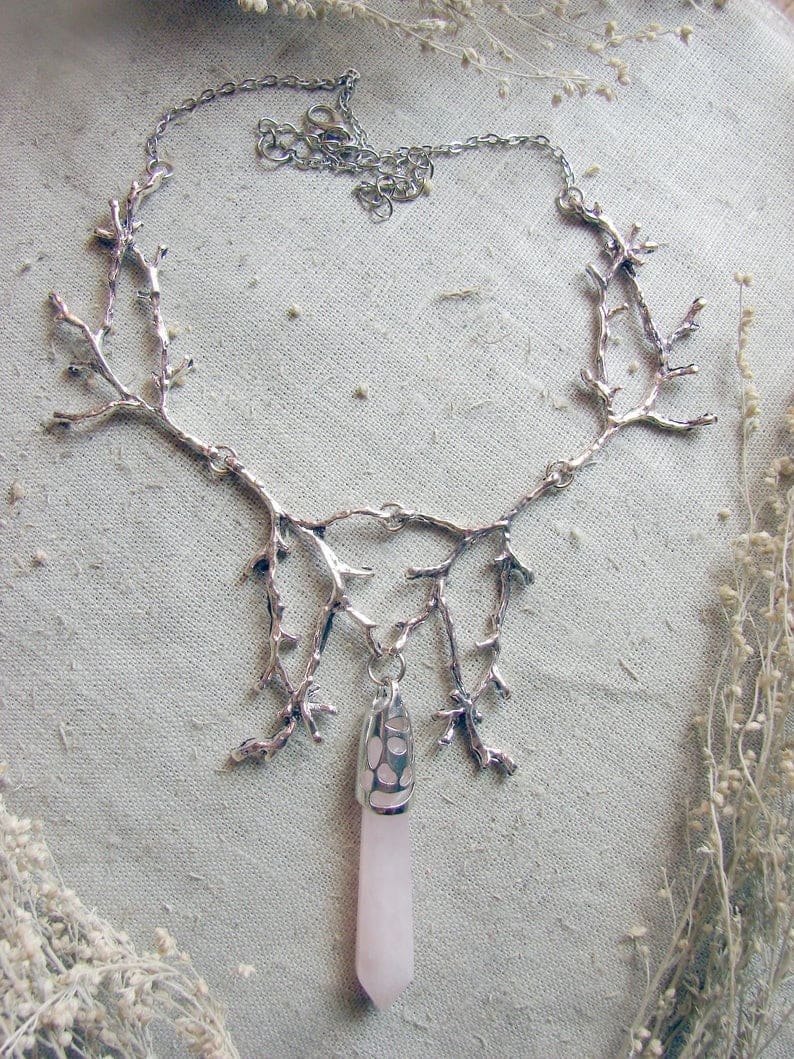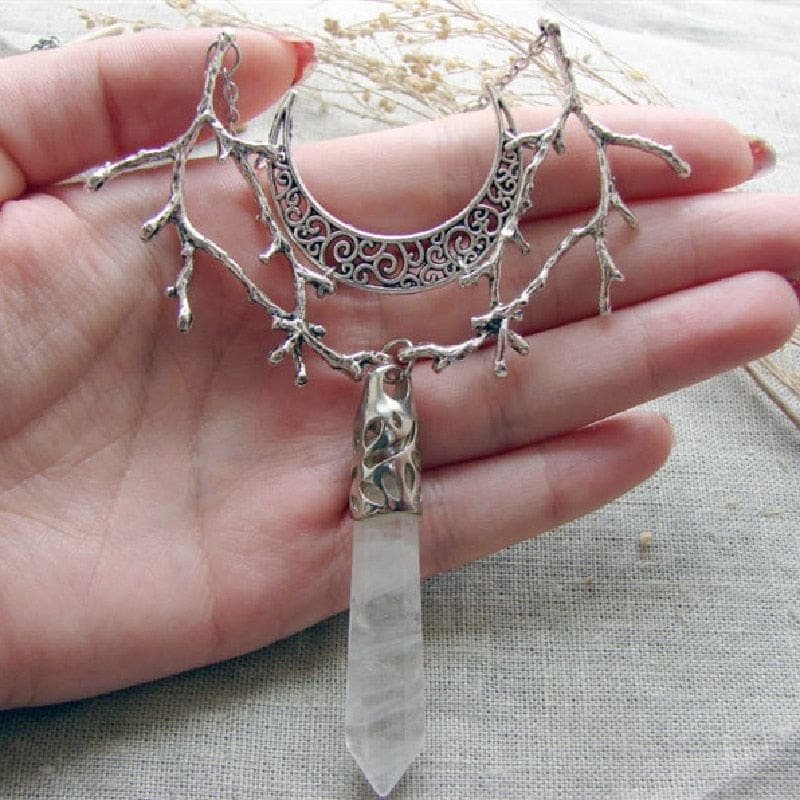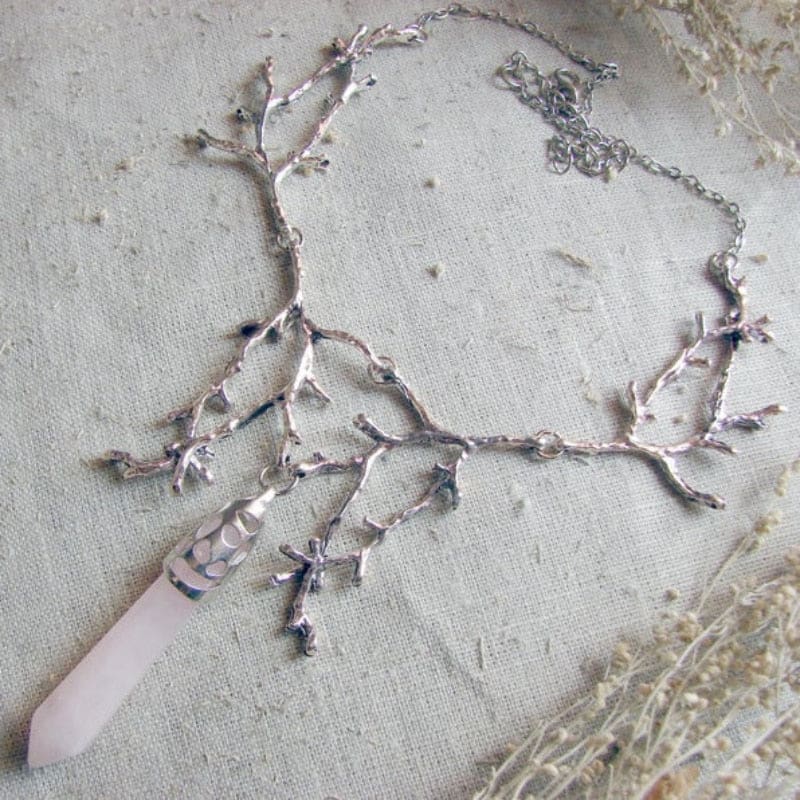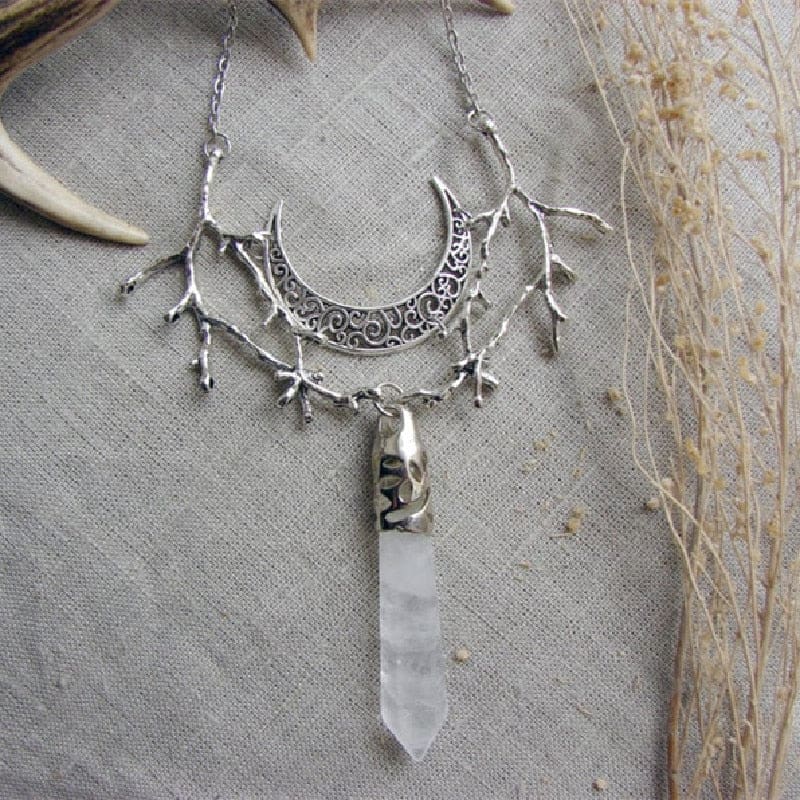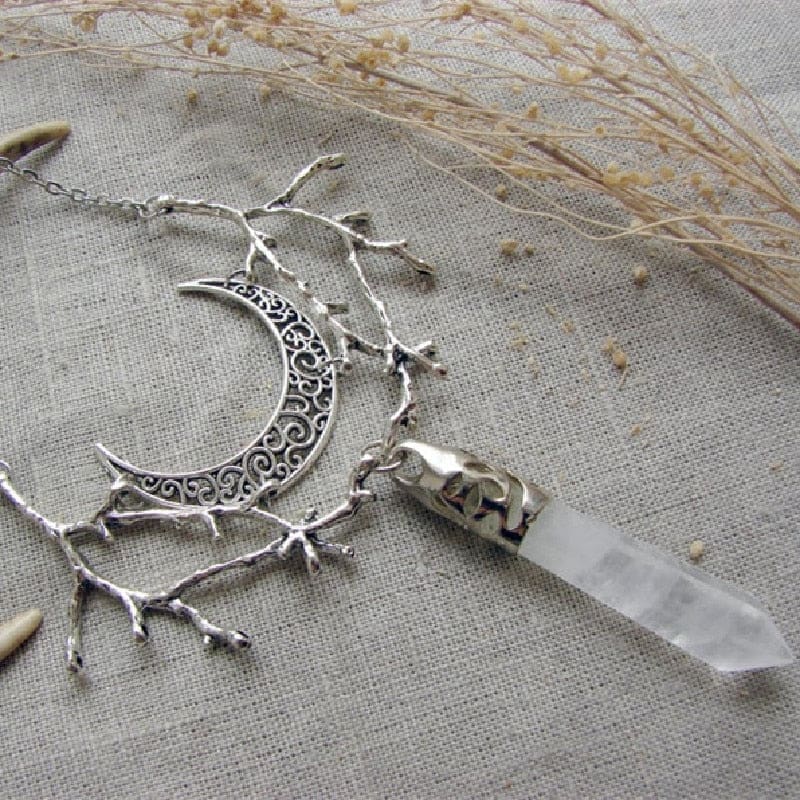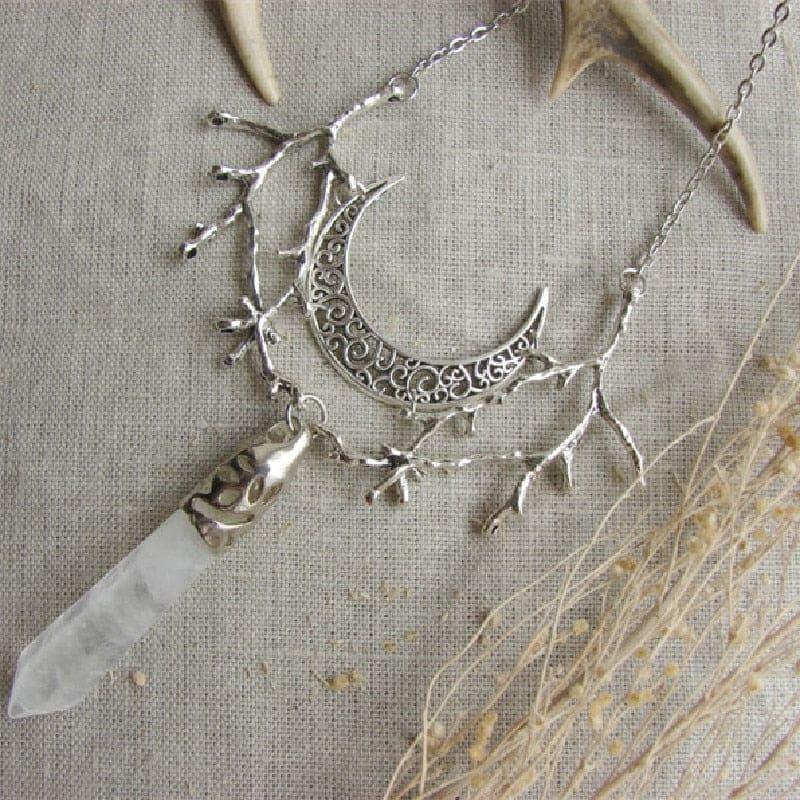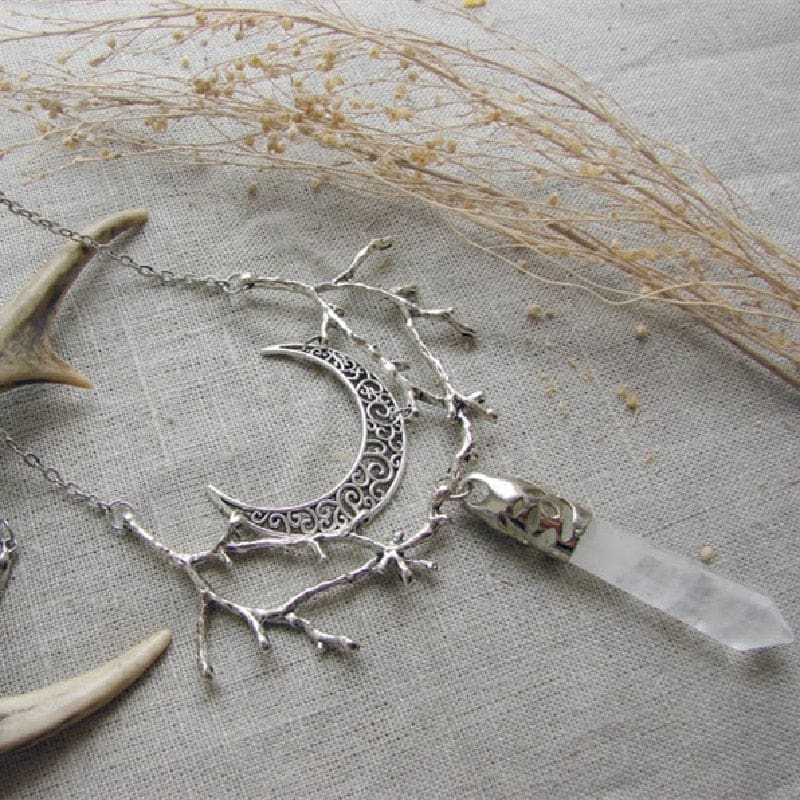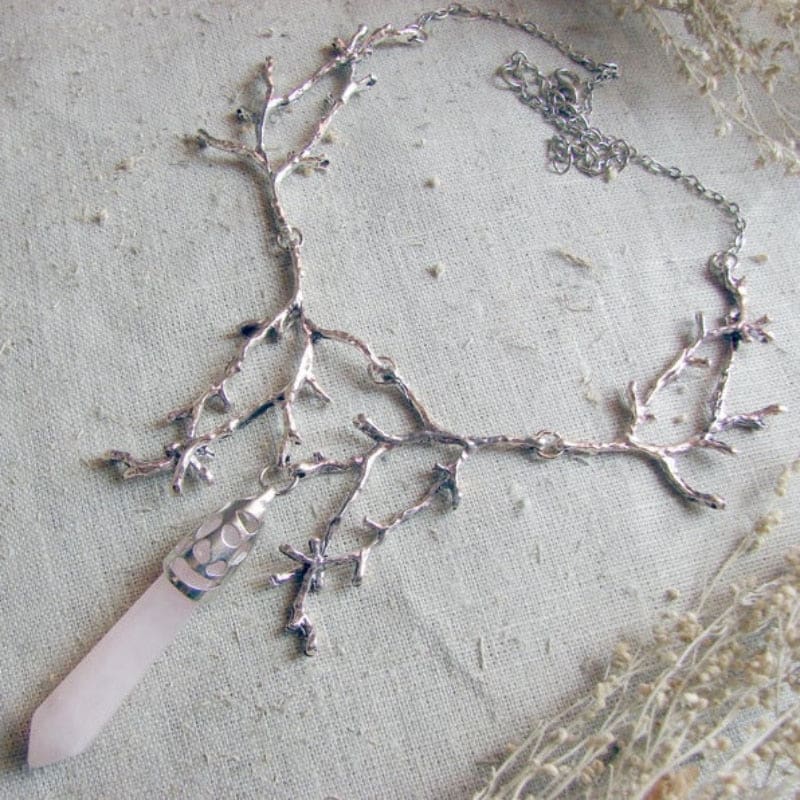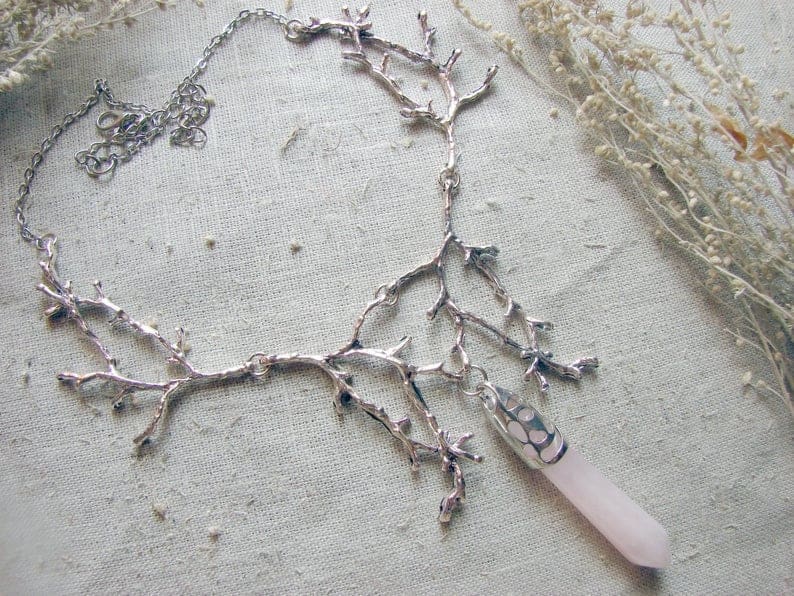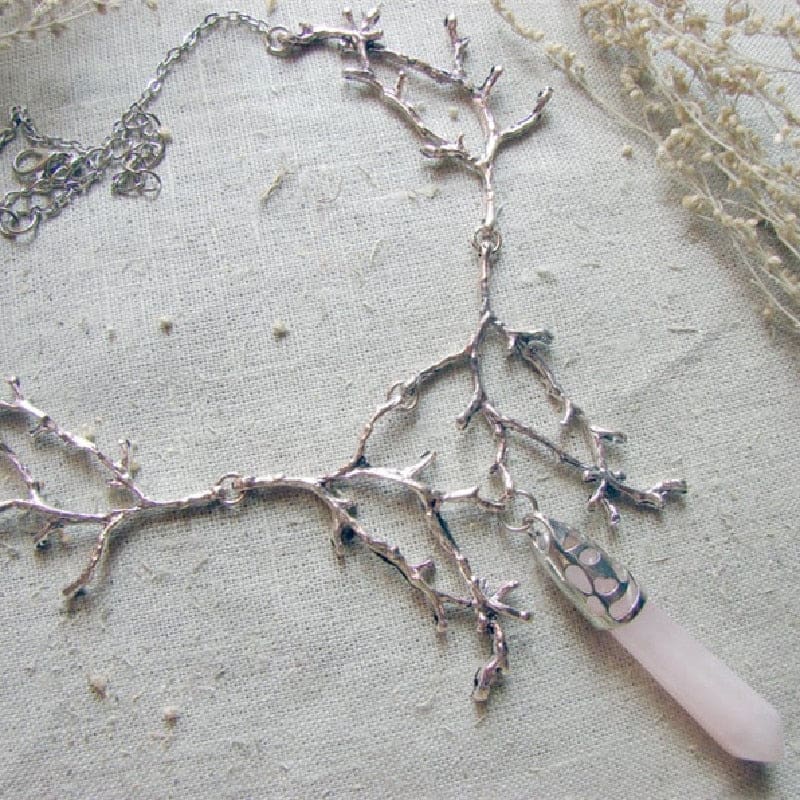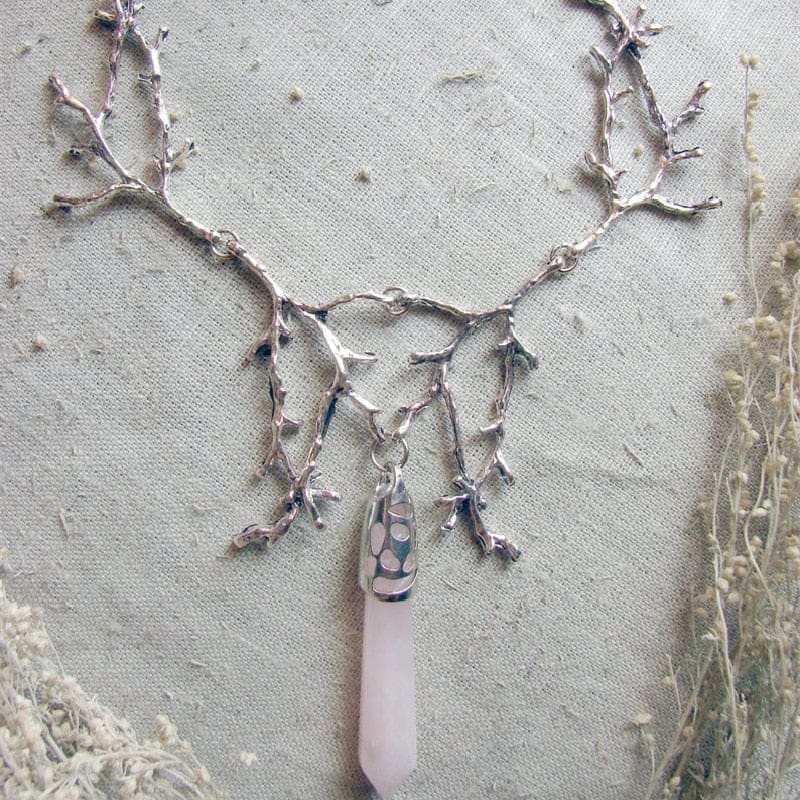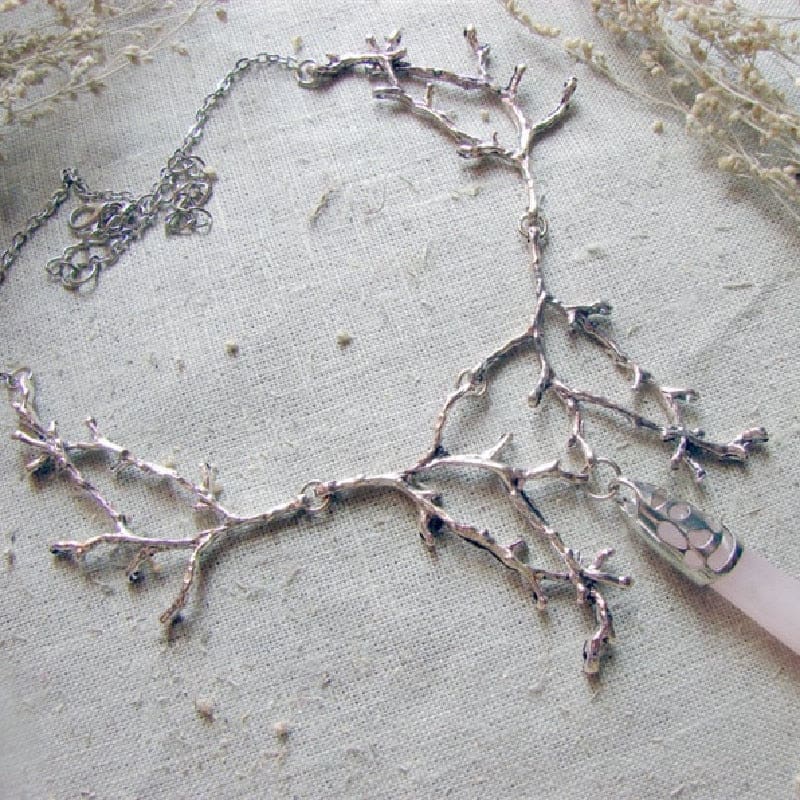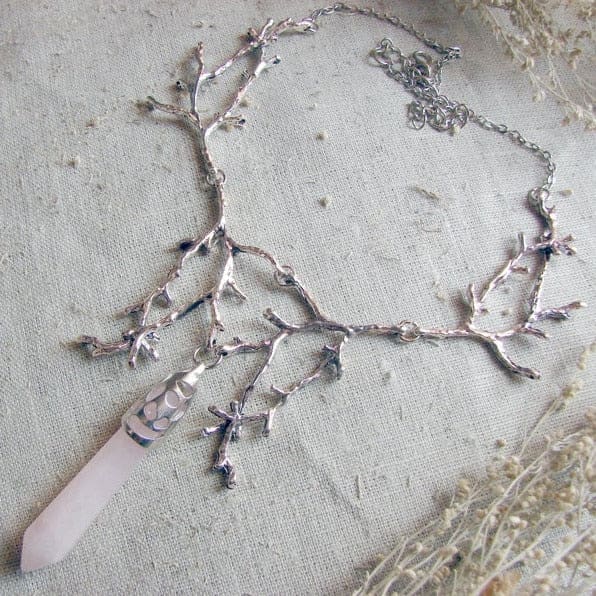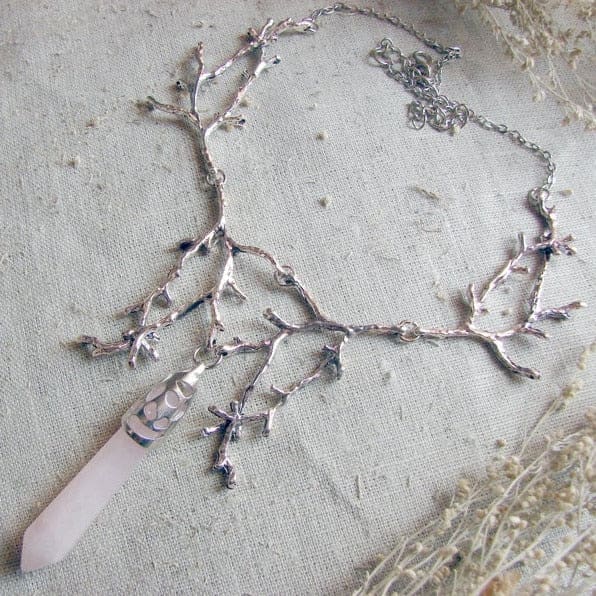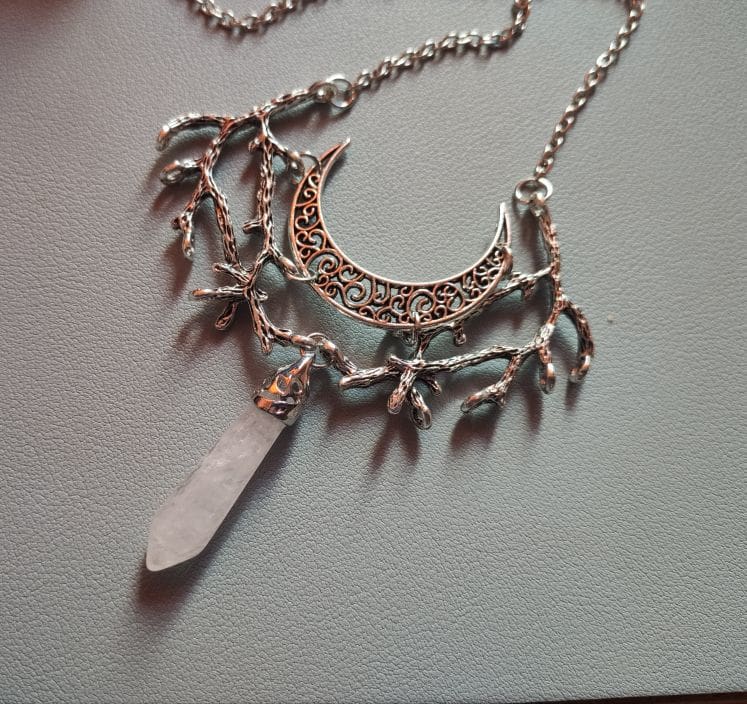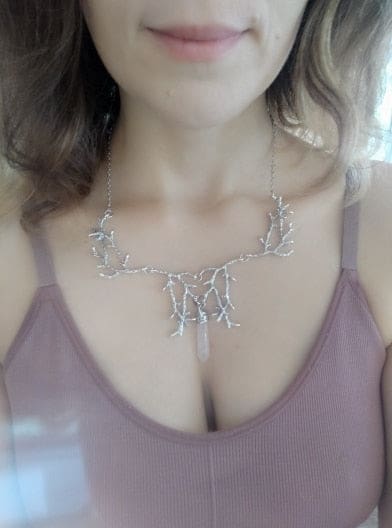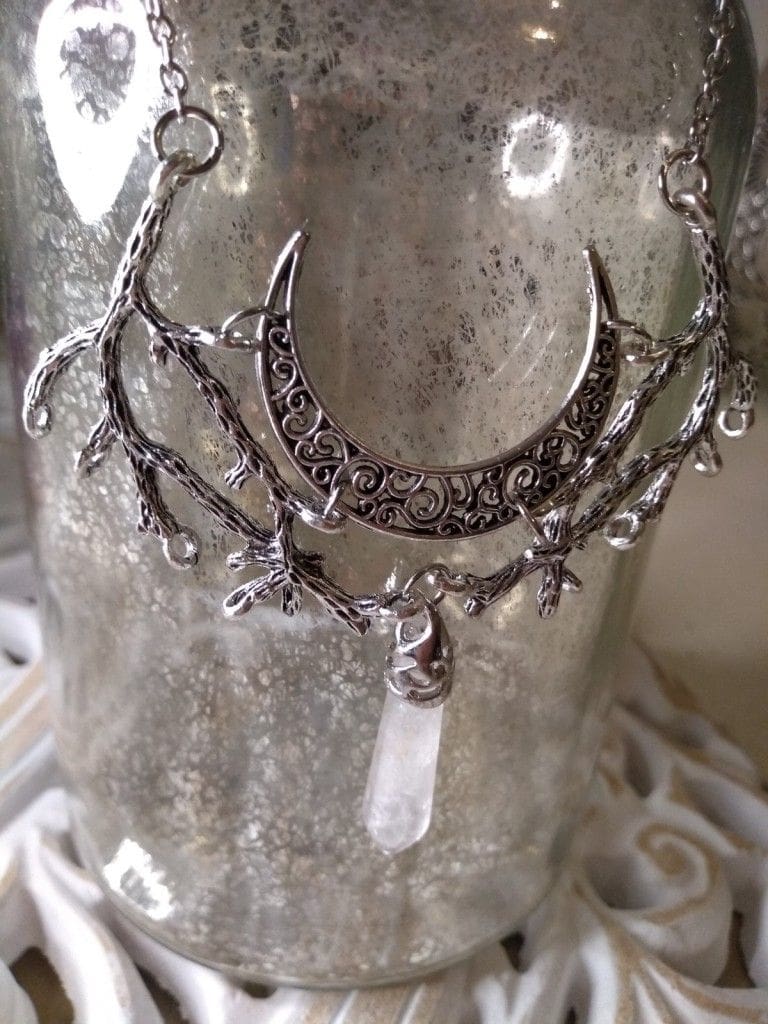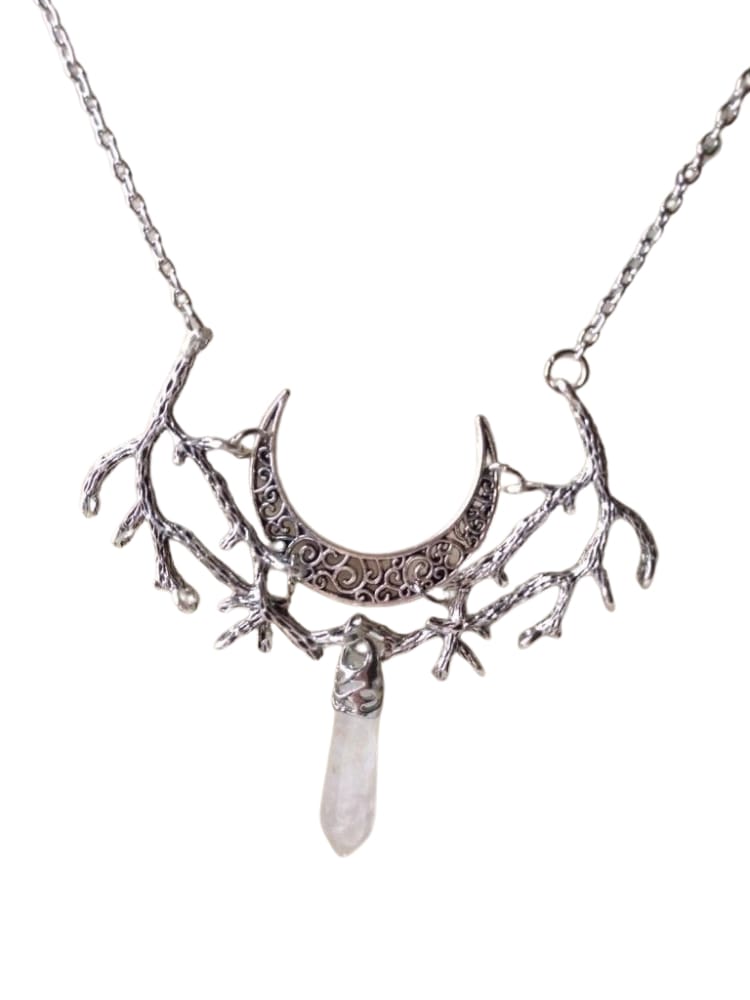 Crystal Forest Moon Pendant
This item is in stock now and ready to ship worldwide.
Scroll down for product details & size specifications.
This clear quartz and crescent moon in forest setting necklace will appeal to anyone who is tapped into the power of mother nature.
Clear quartz is an energy amplifier and is used in witchcraft and energy work to enhance energetic connections.
Silver is linked to the moon, and the silver crescent moon on this pendant signifies the power that this celestial body has over the energy on earth.
Many old Pagan religions imagine the universe as a tree, with the different realms held in its roots and branches. This supports the idea that "as above, so below" and that the worlds mirror one another.
This necklace taps into the natural flows that control our lives, and the dramatic branching design looks great with a low-cut gothic dress.
The crescent moon is removable if you want to mix up your look.
Finish of a dramatic alternative Goth look with this Moonbeam Quartz Crown.