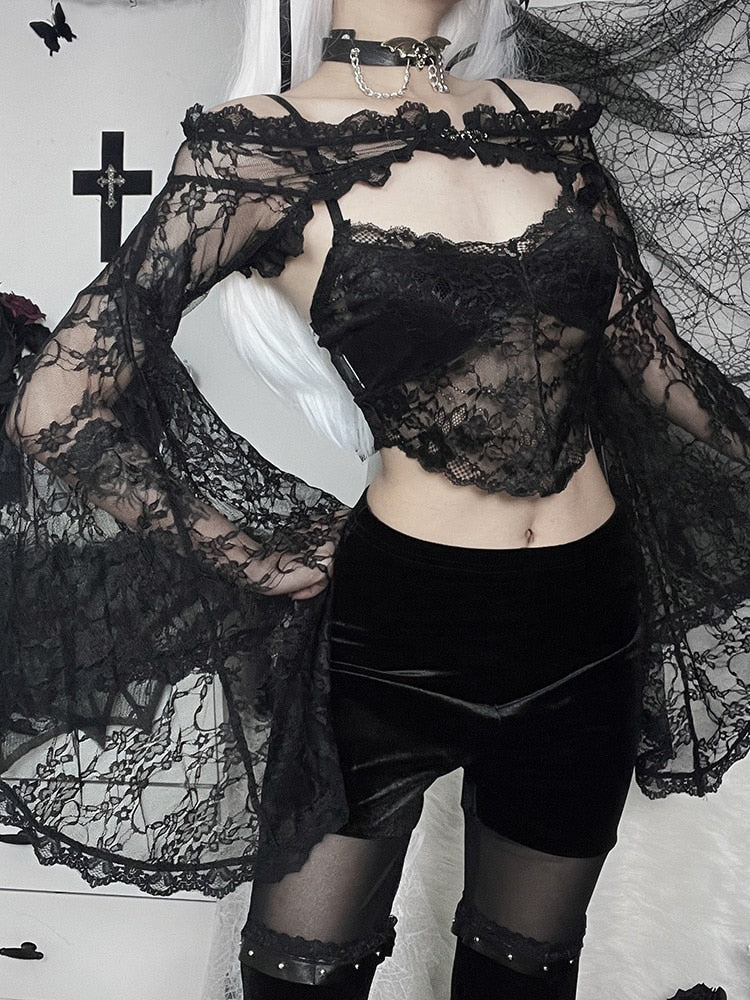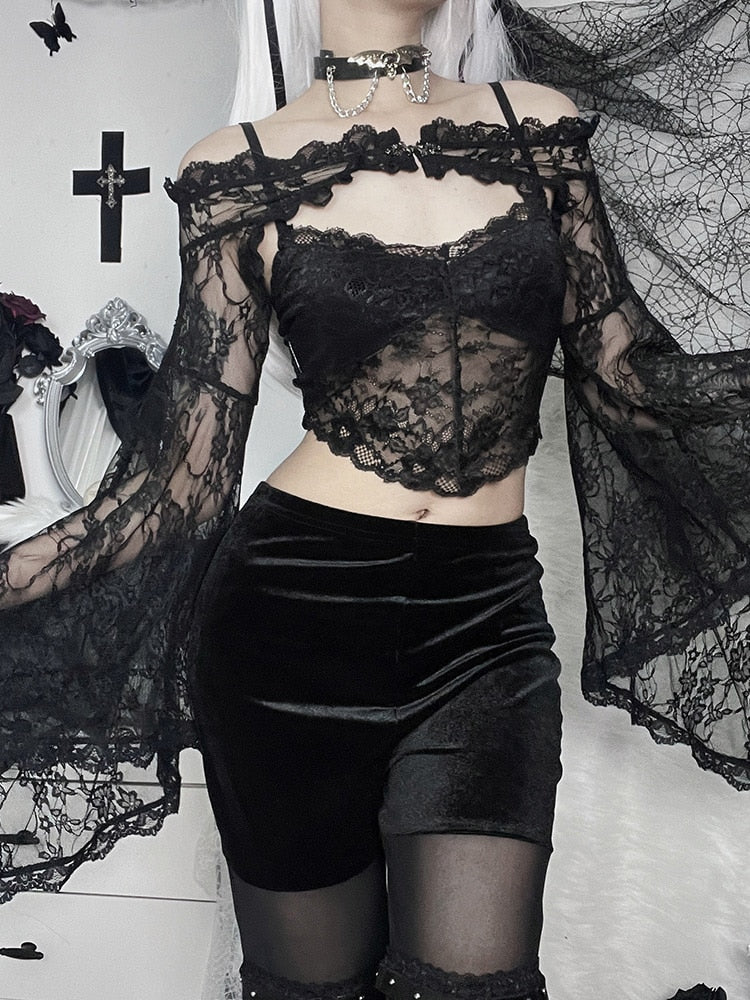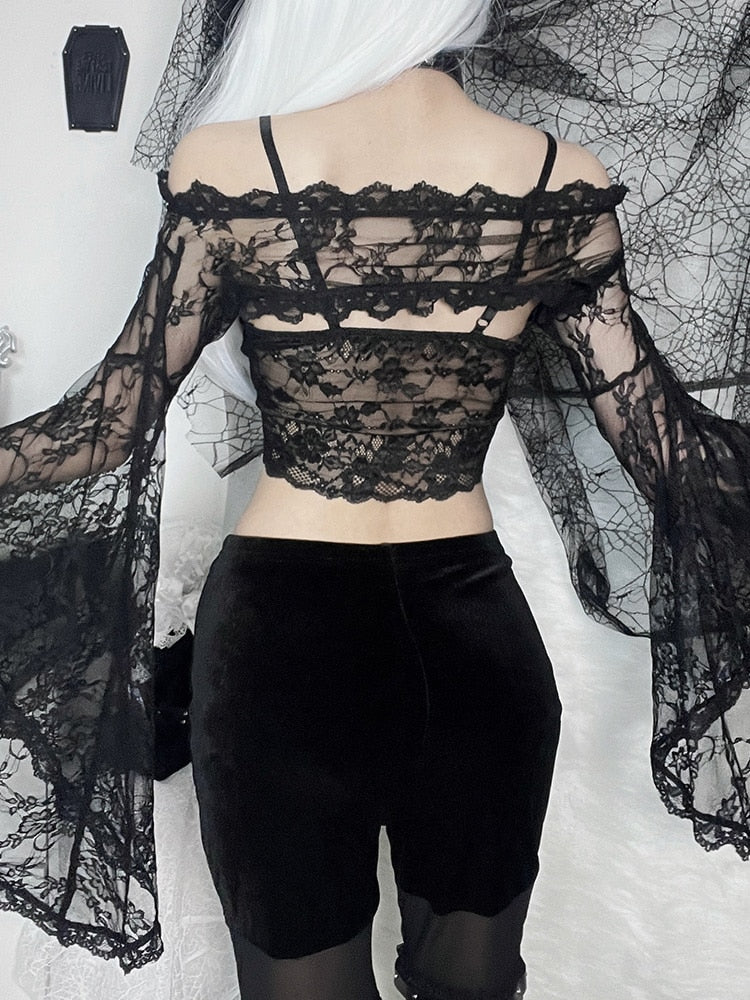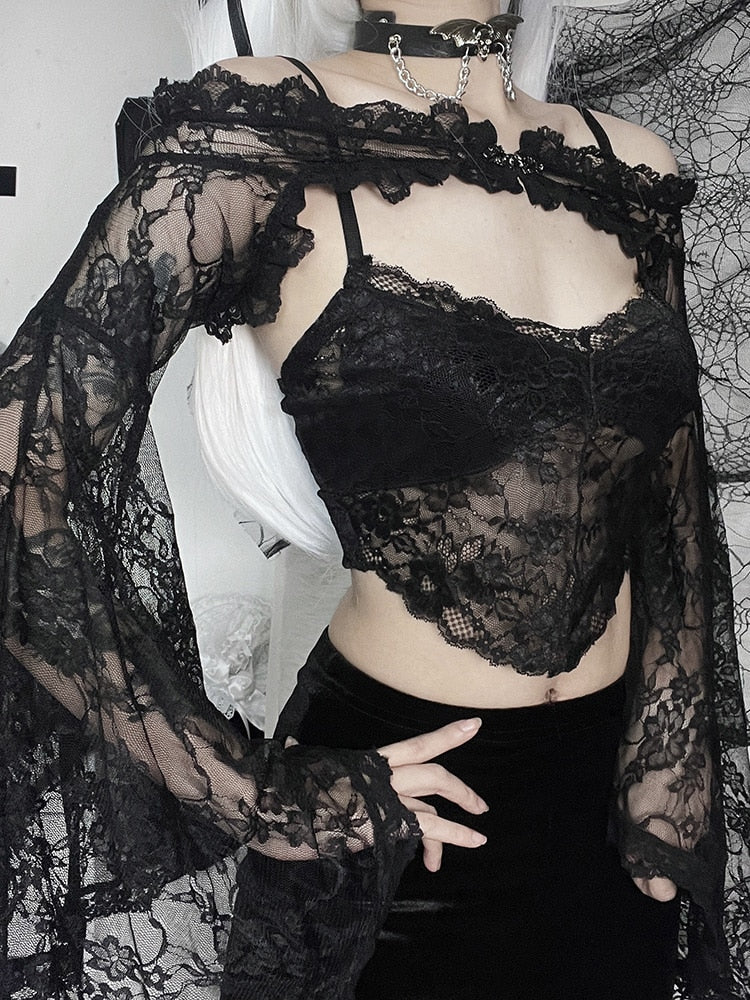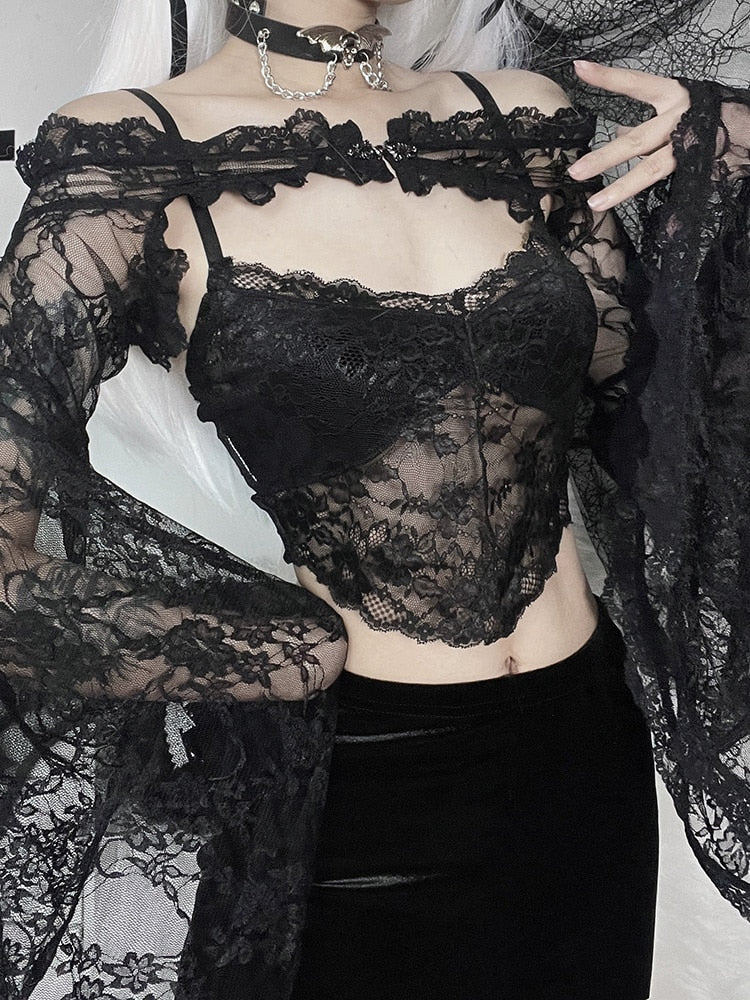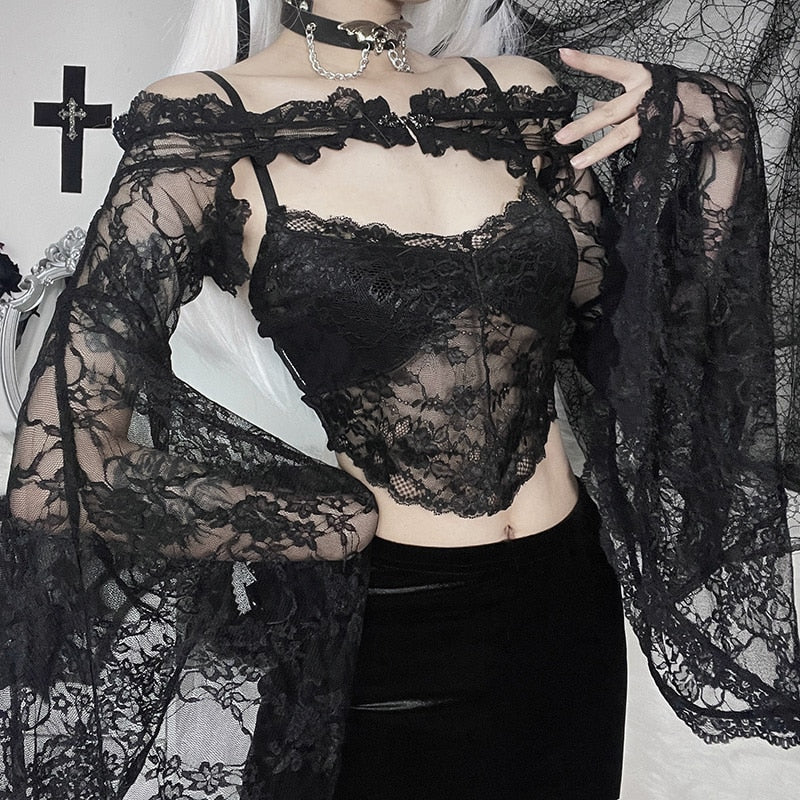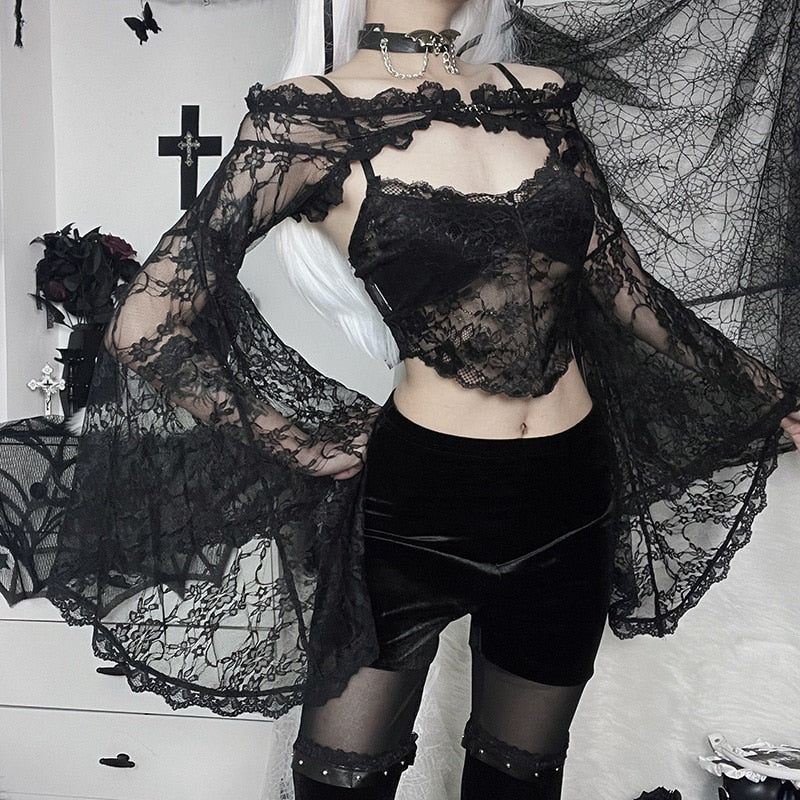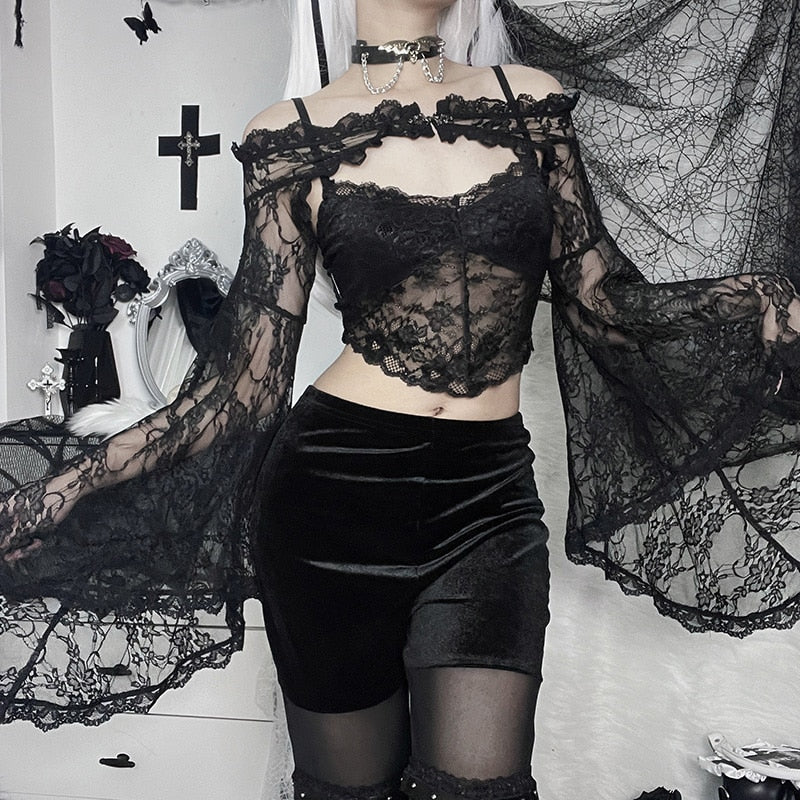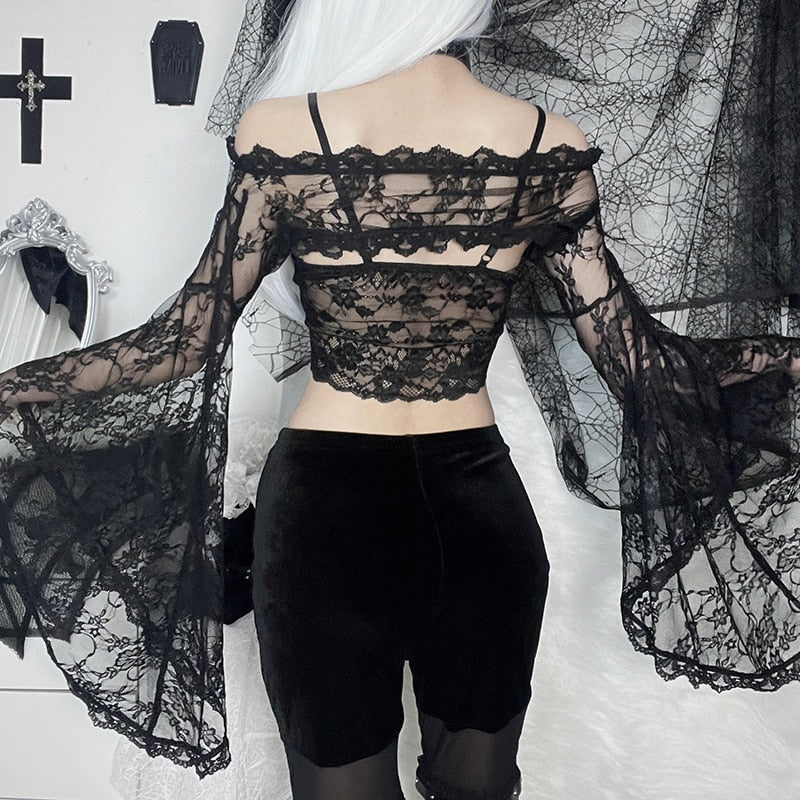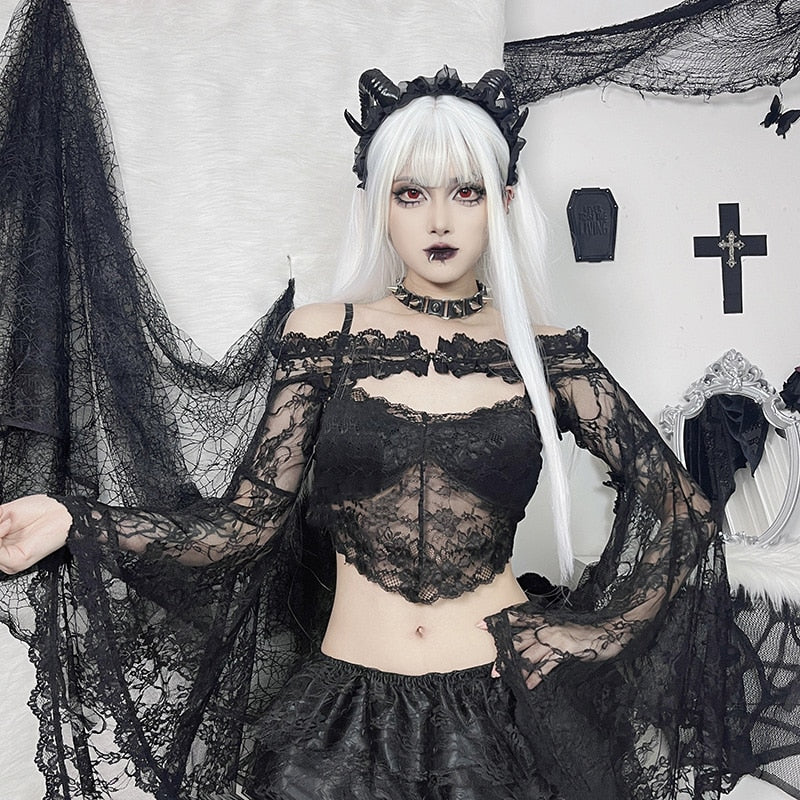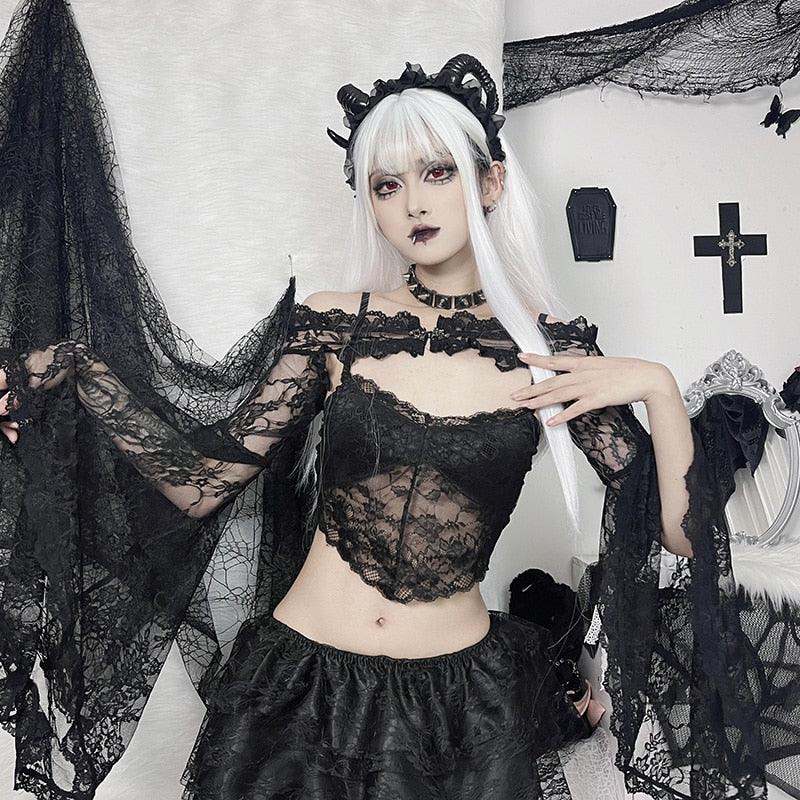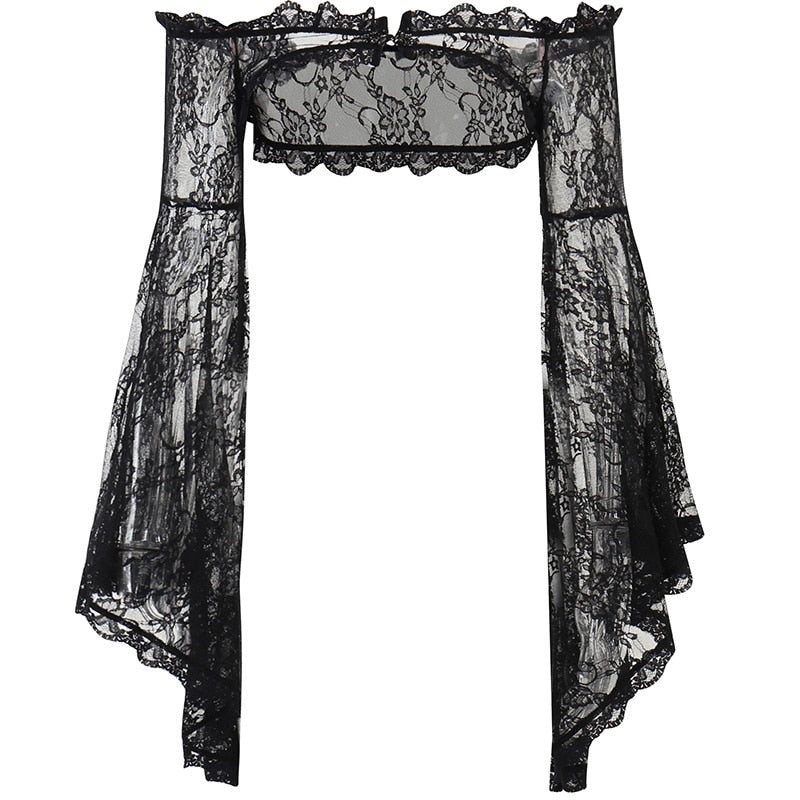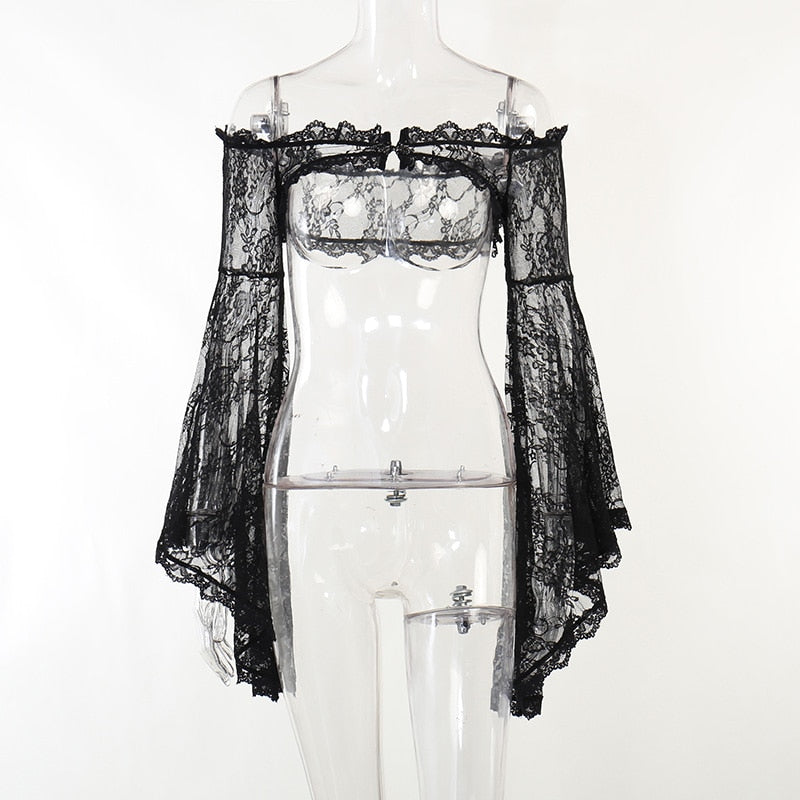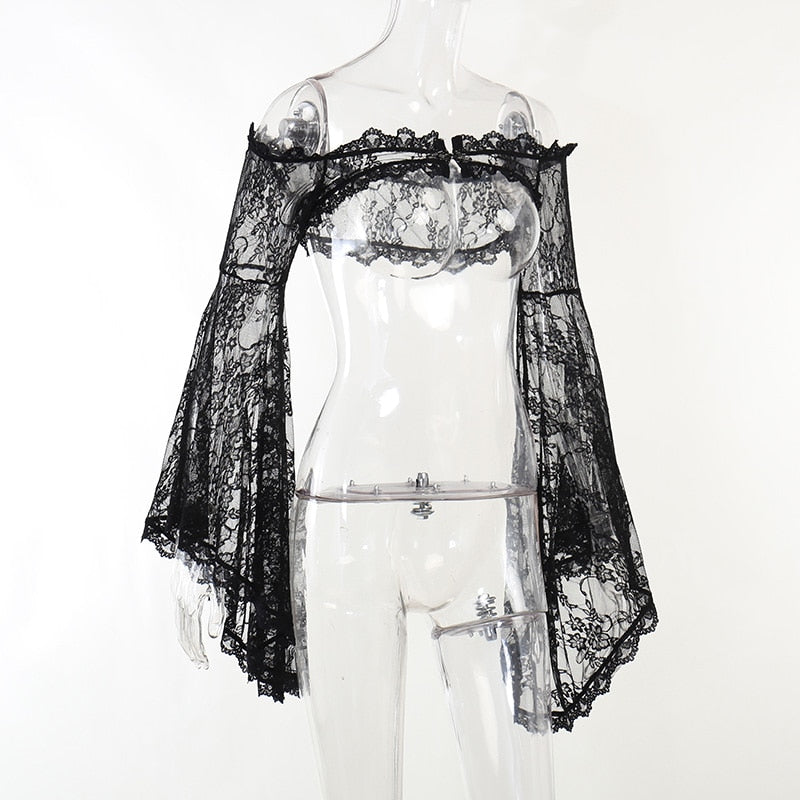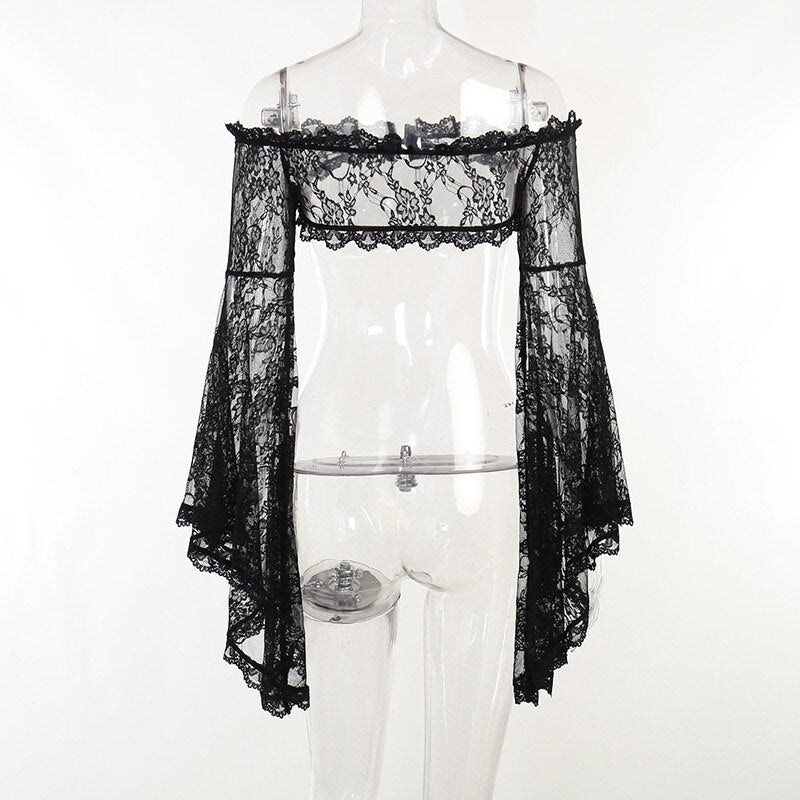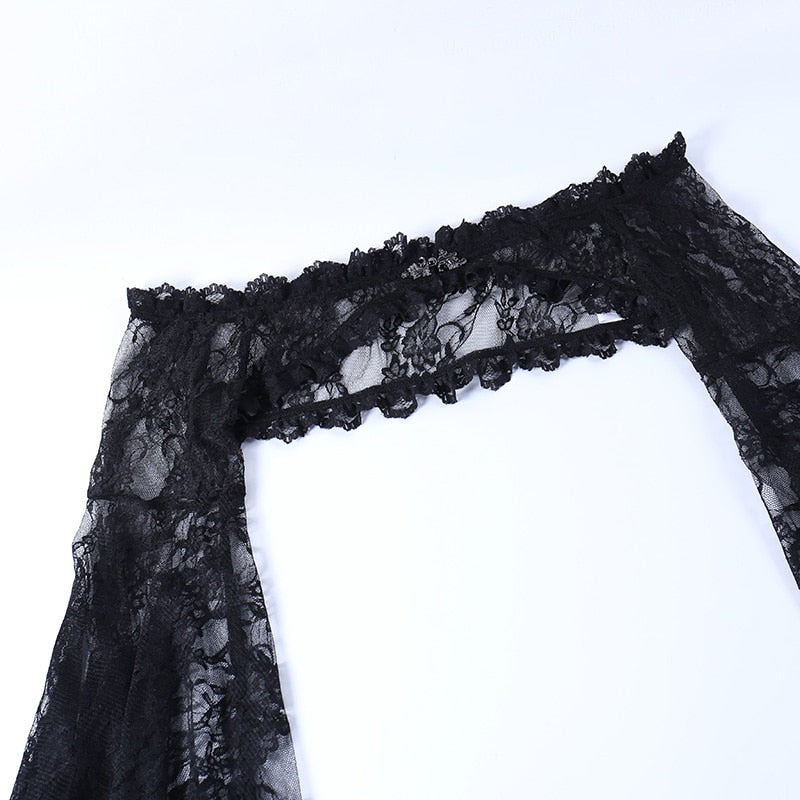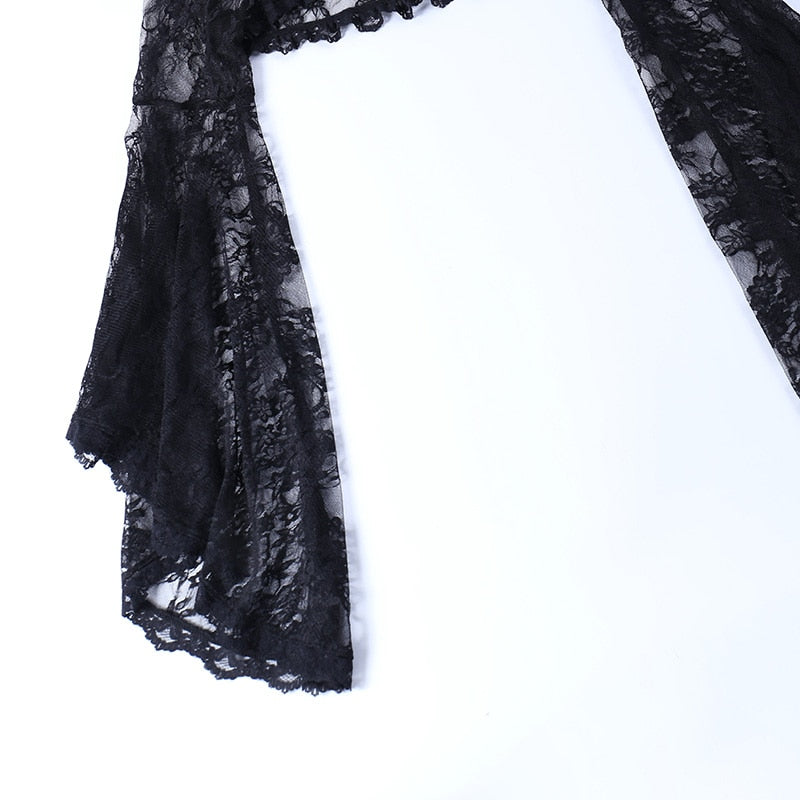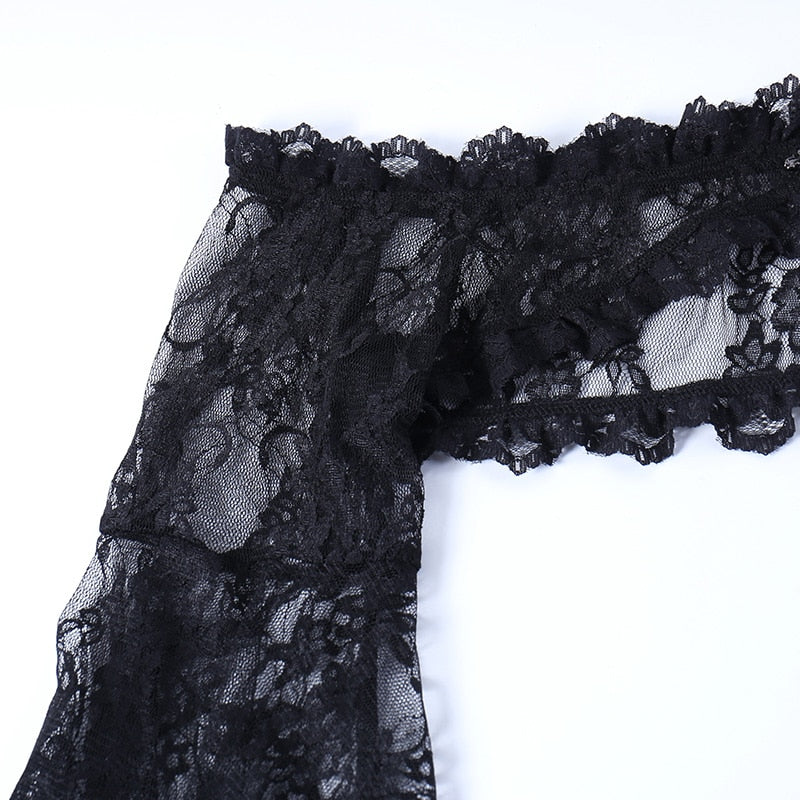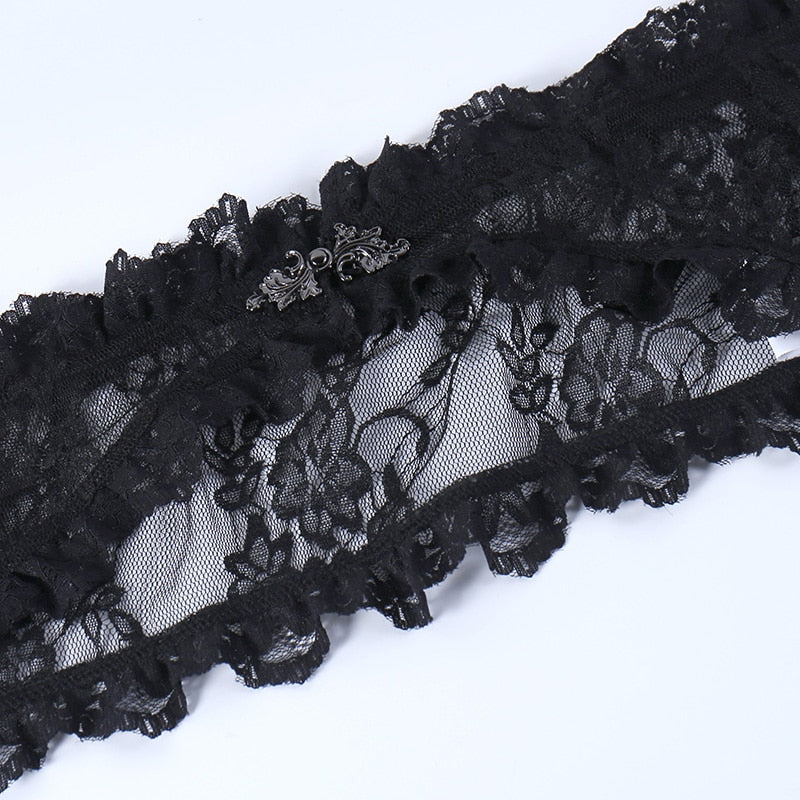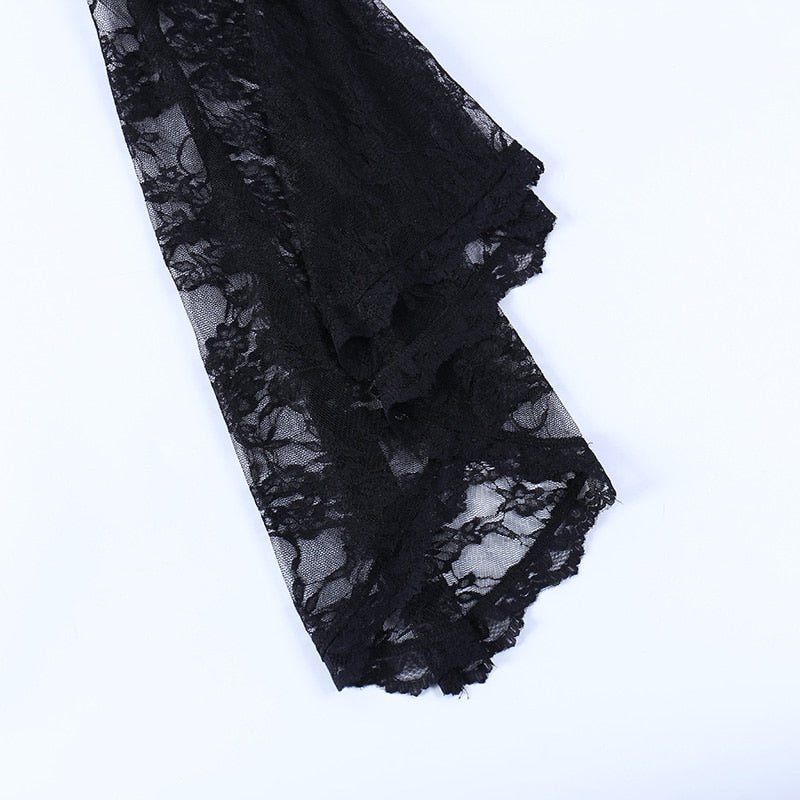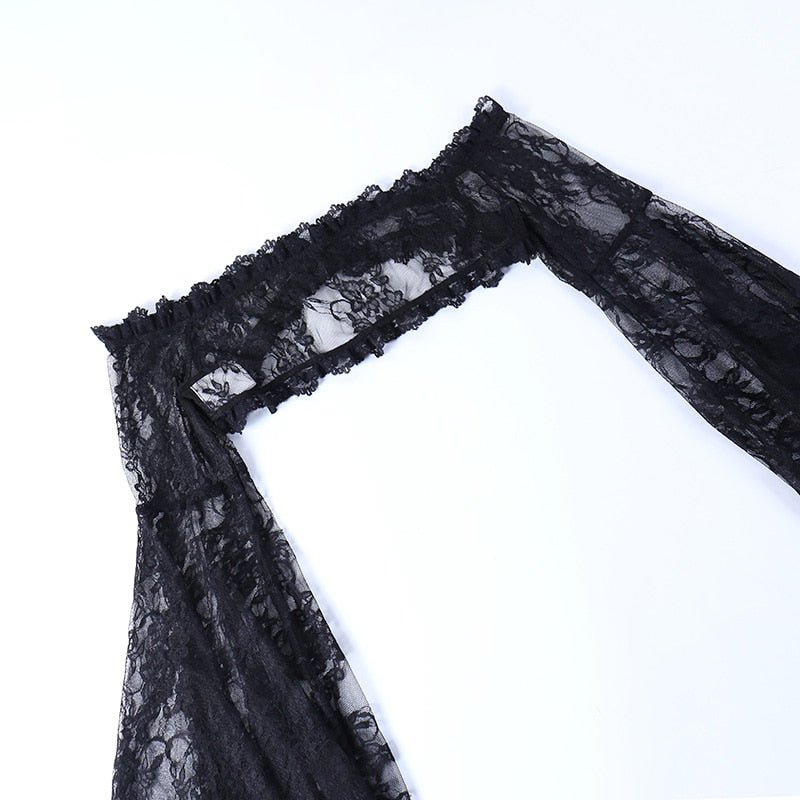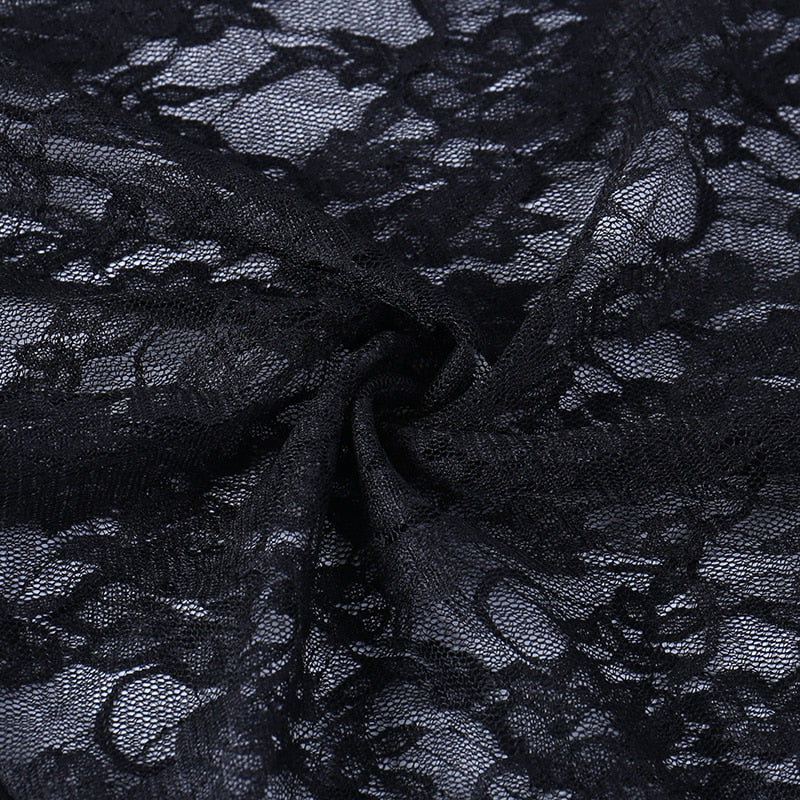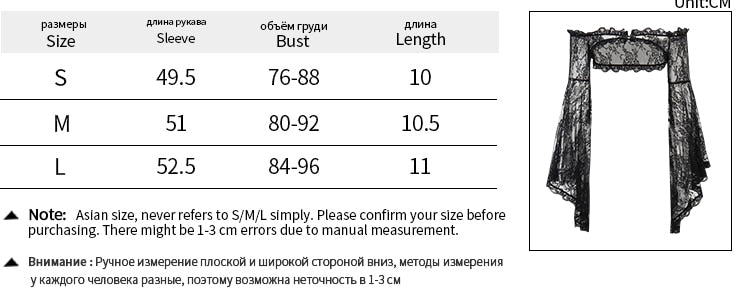 Dainty Goth Lace Overlay
This item is in stock now and ready to ship worldwide.
Scroll down for product details & size specifications.
Add a gothic, witchy edge to your outfit with this dainty goth lace overlay.
The black lace shrug covers just the shoulders and clasps at the neck.
The long sleeves open out into impressive bat wings.
The dainty lace means that you don't obscure your favorite dark alternative top that you choose to wear underneath.
Complete the look with this stunning moon witch lace cami.