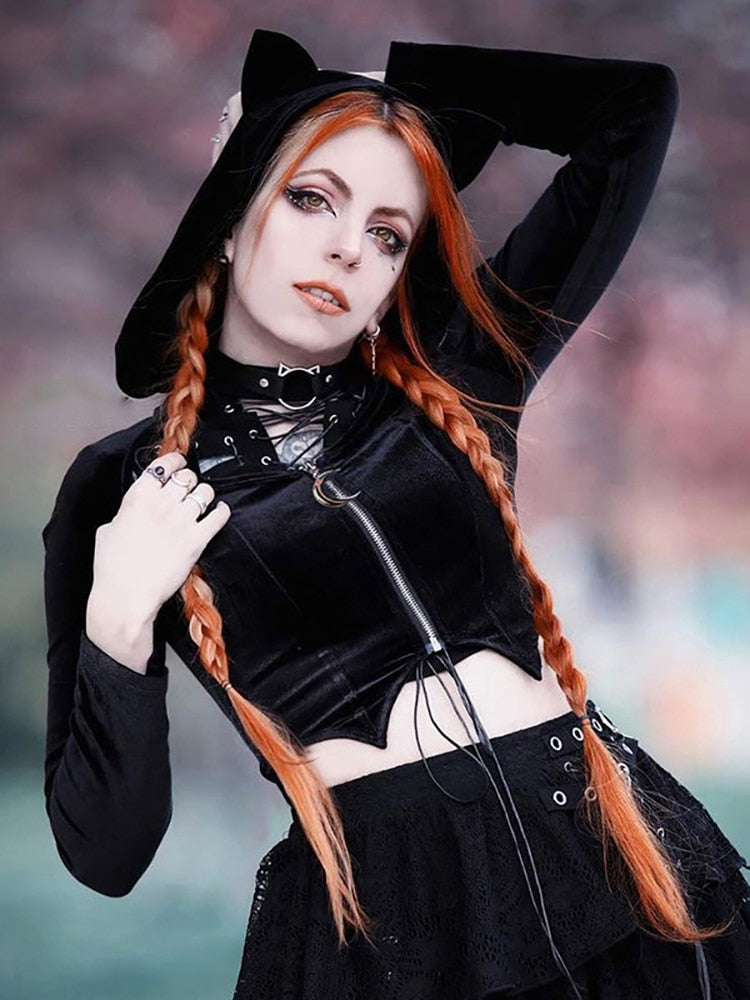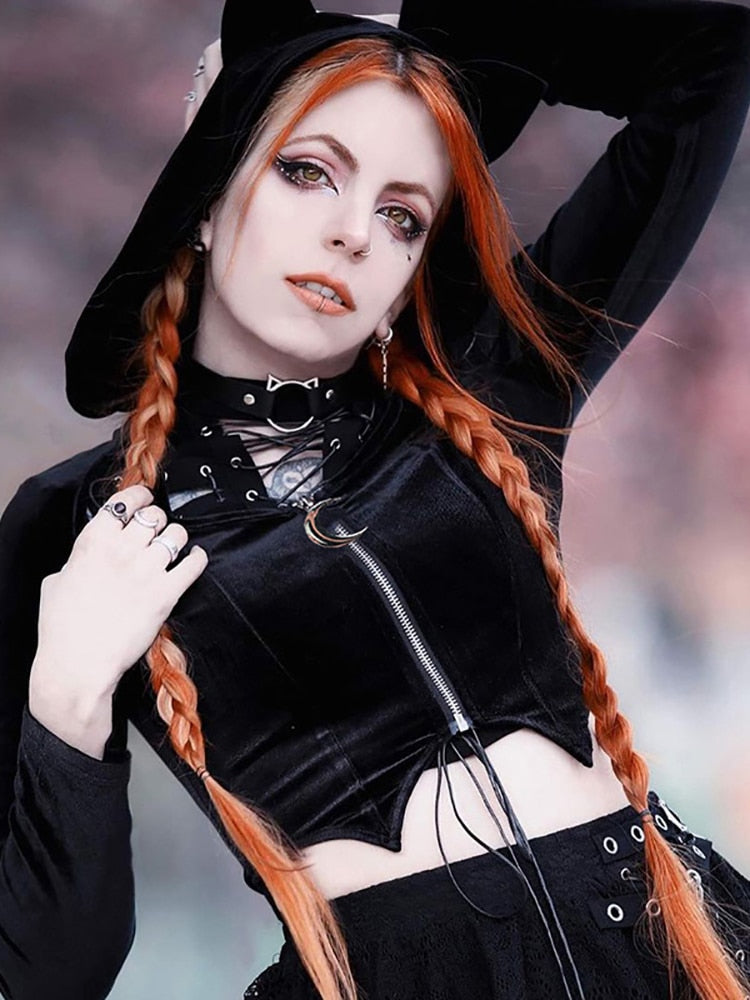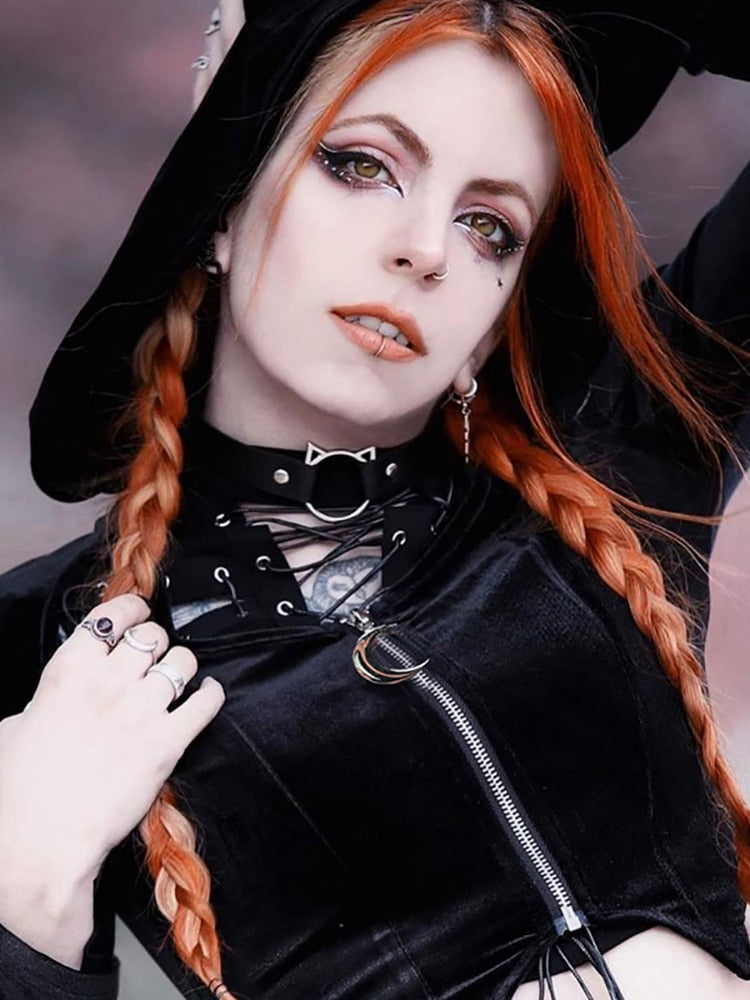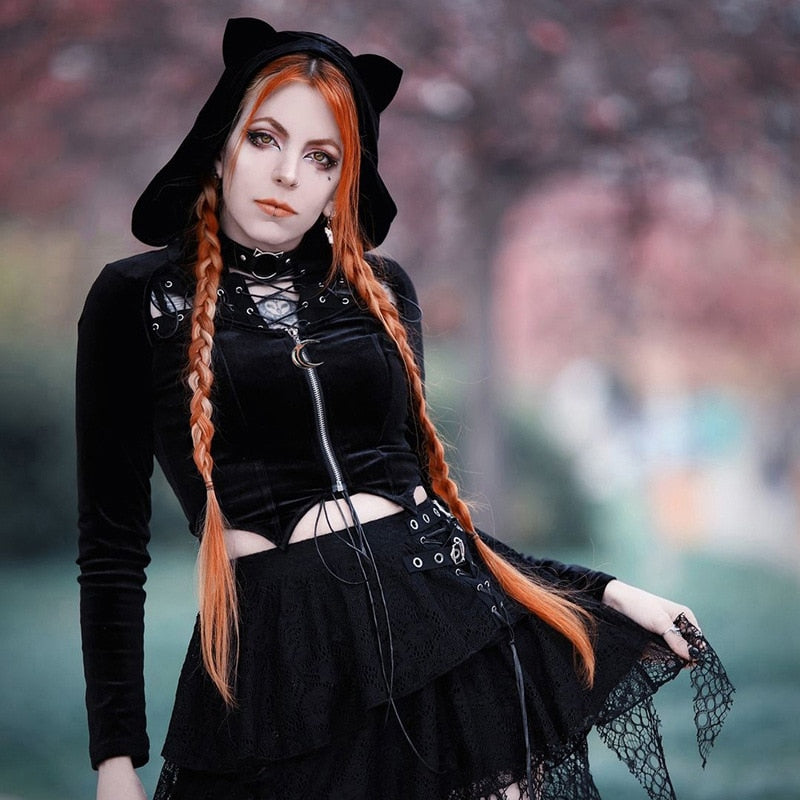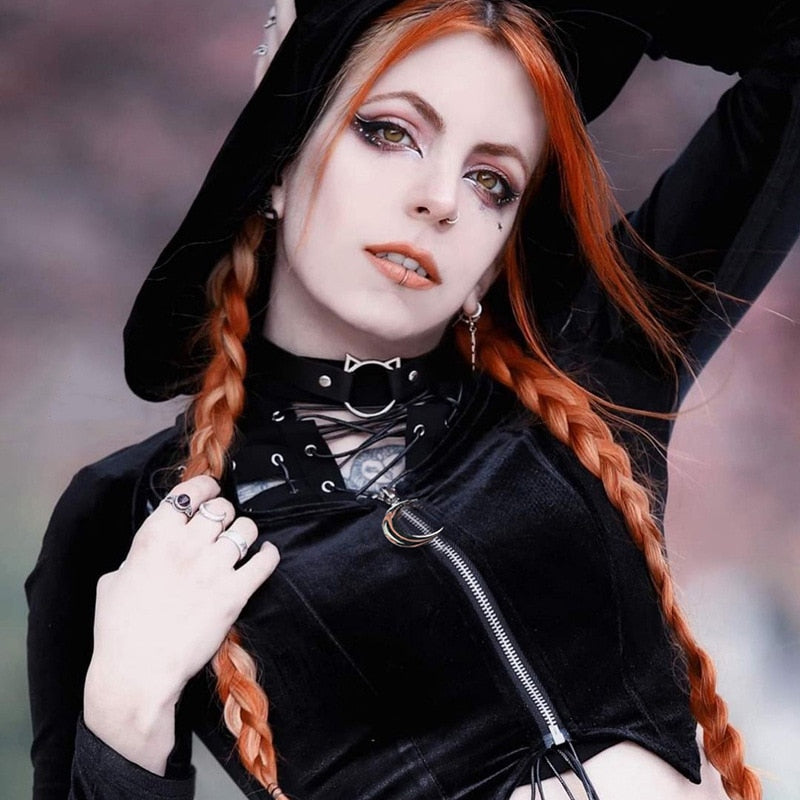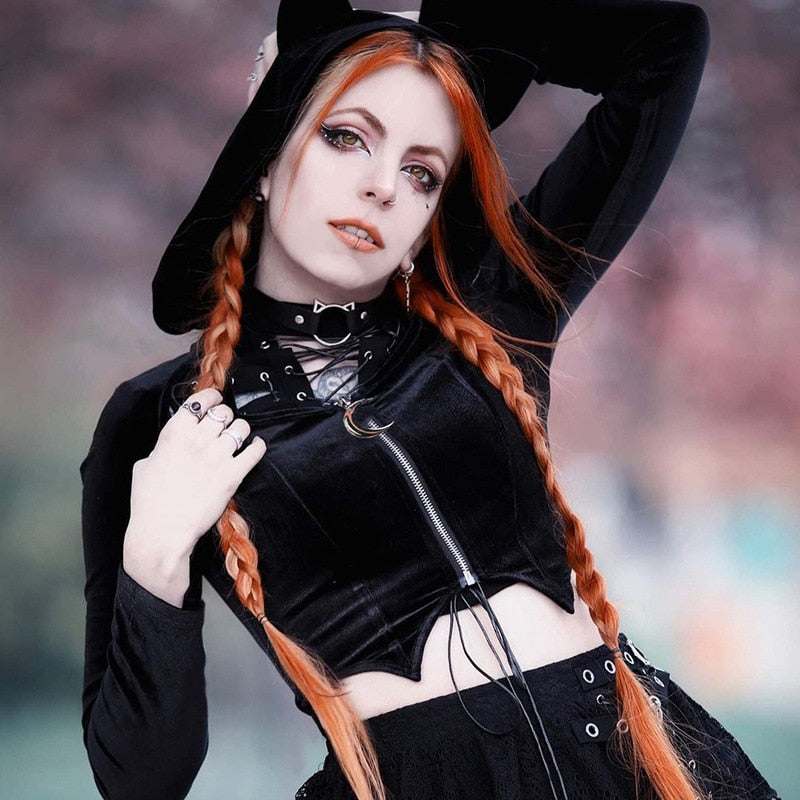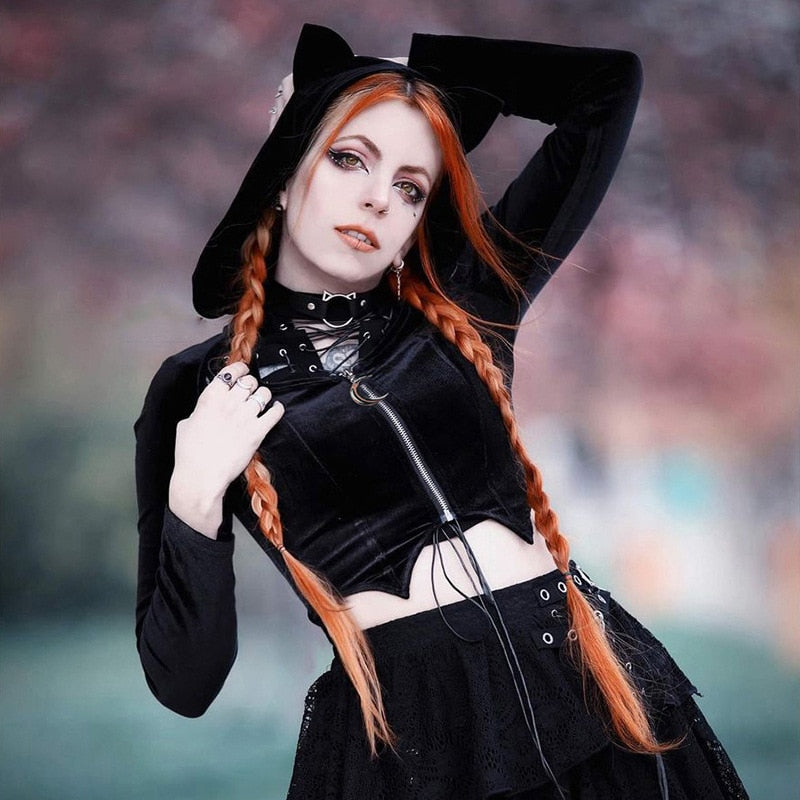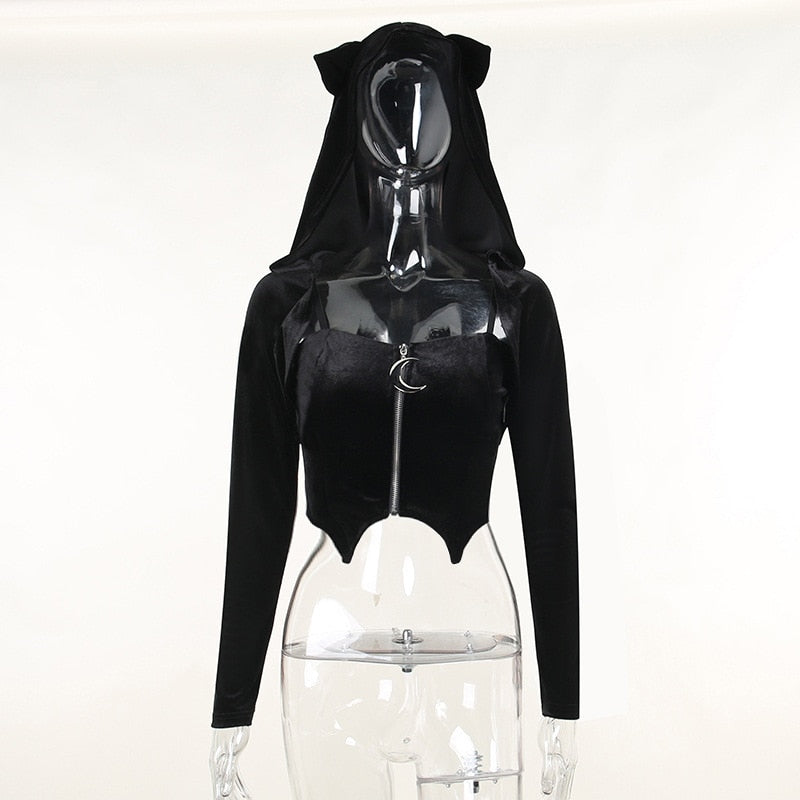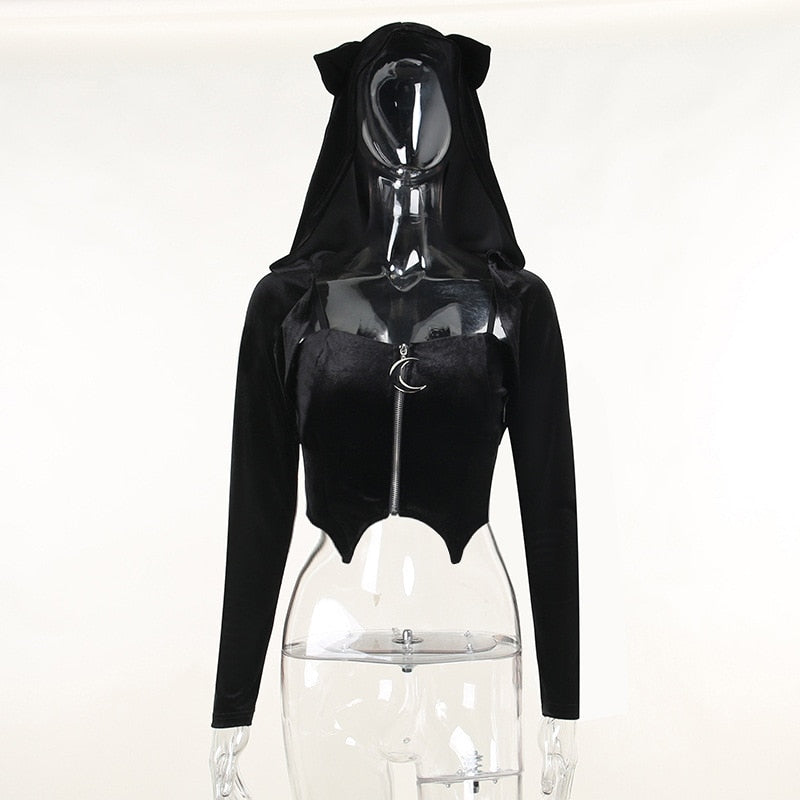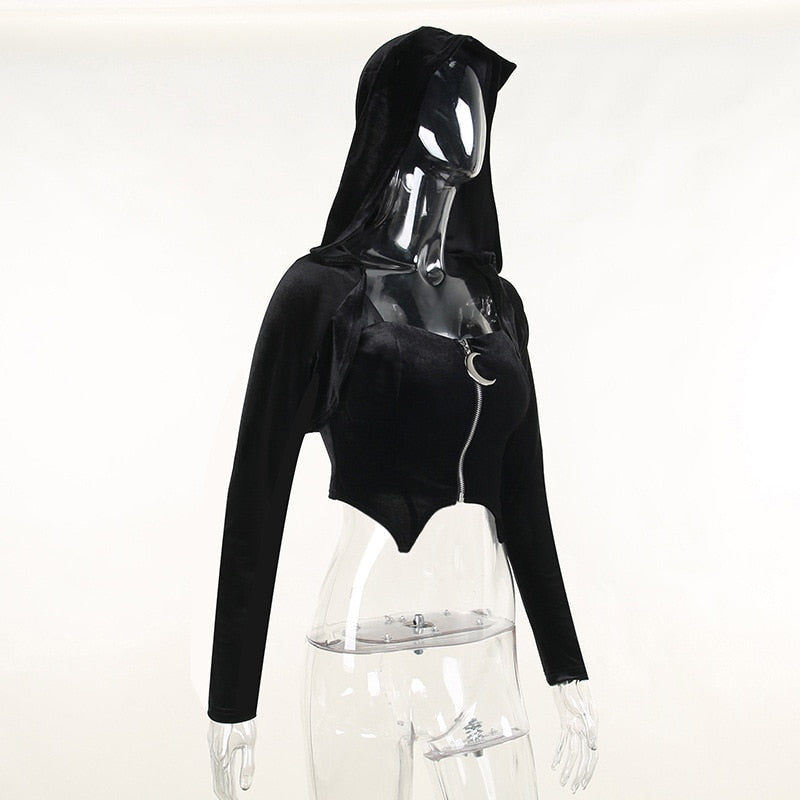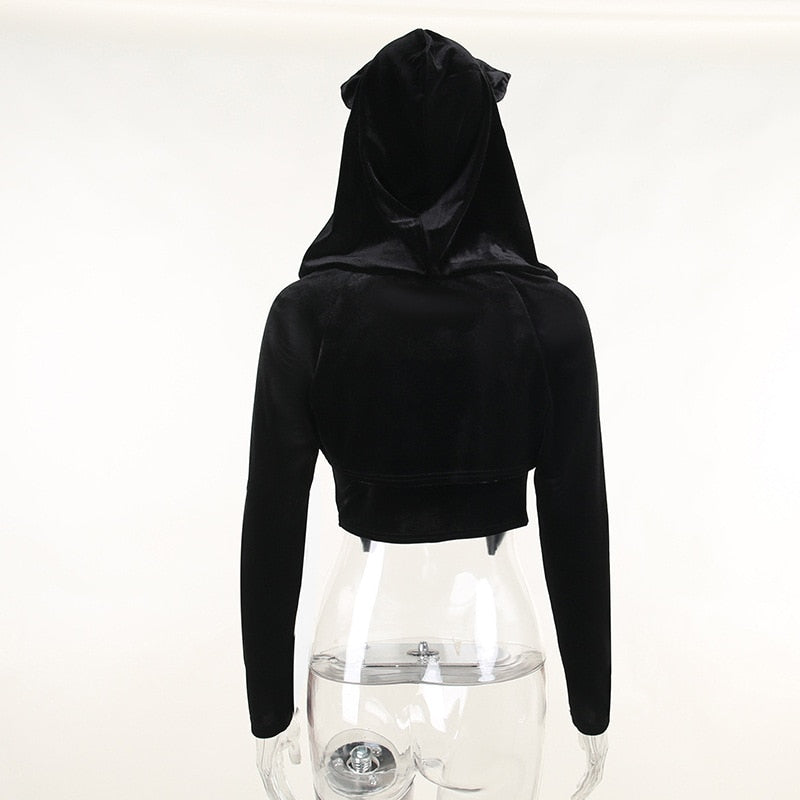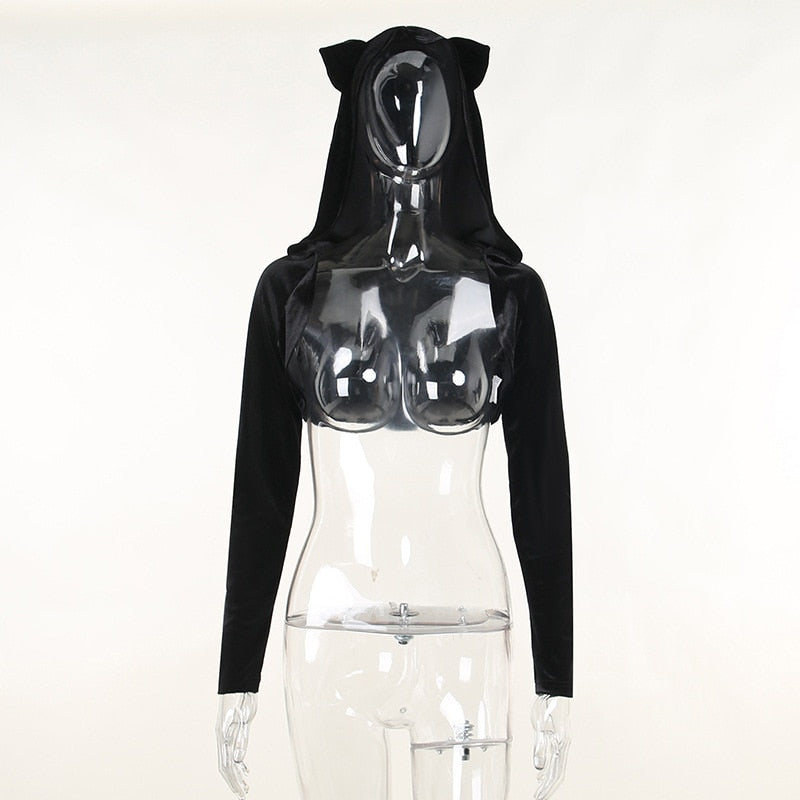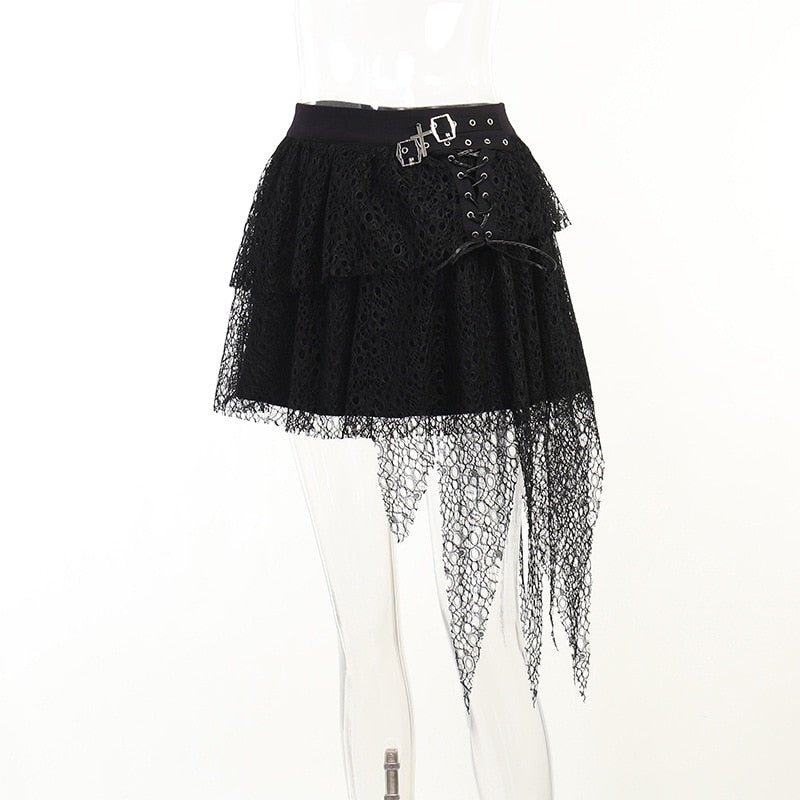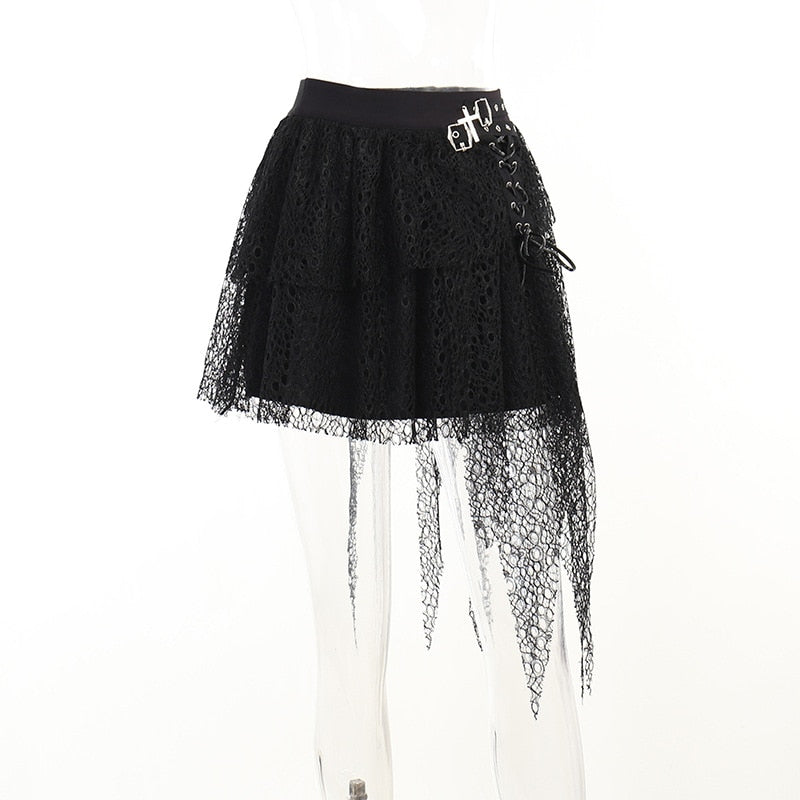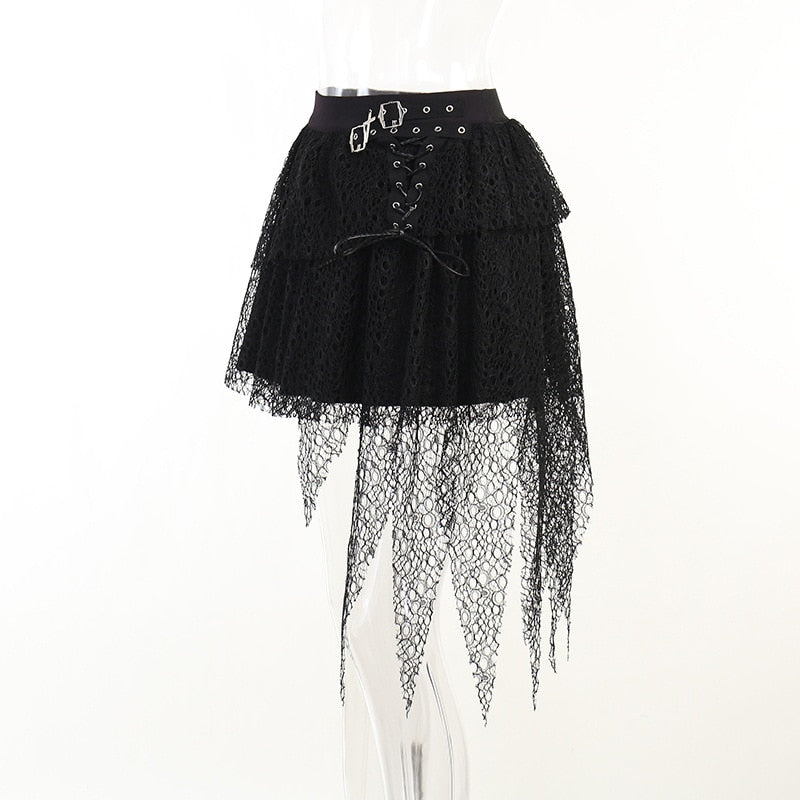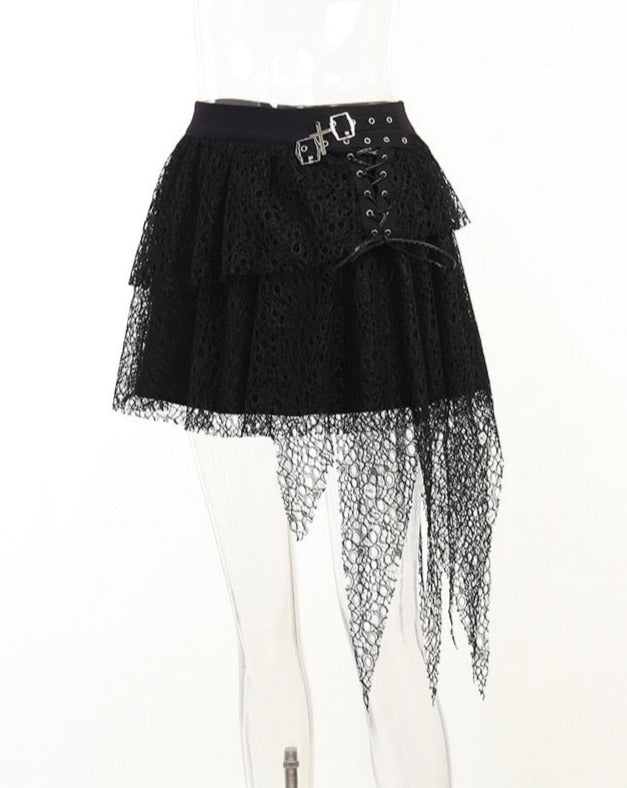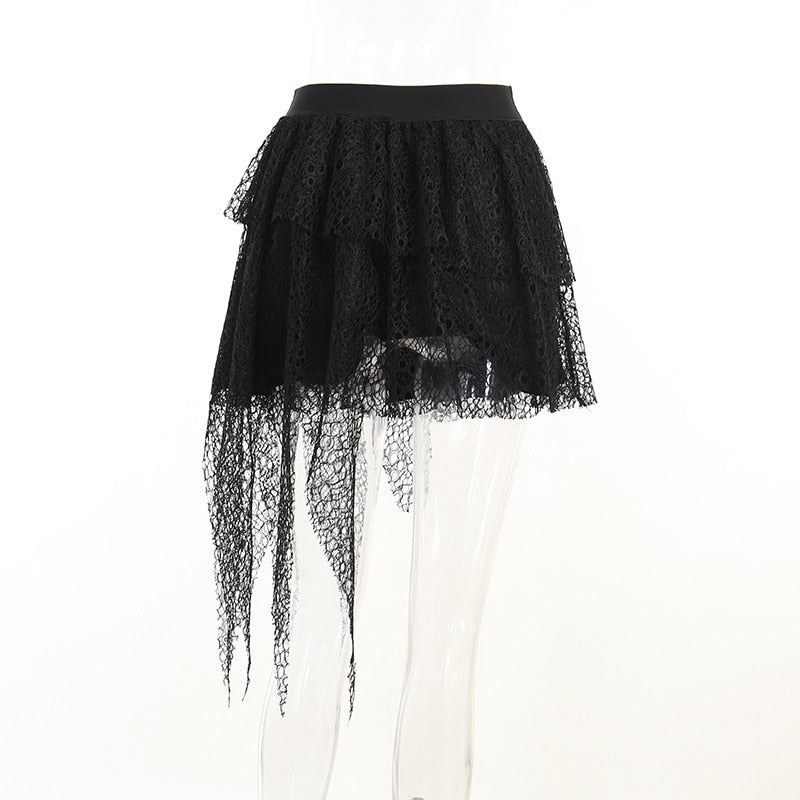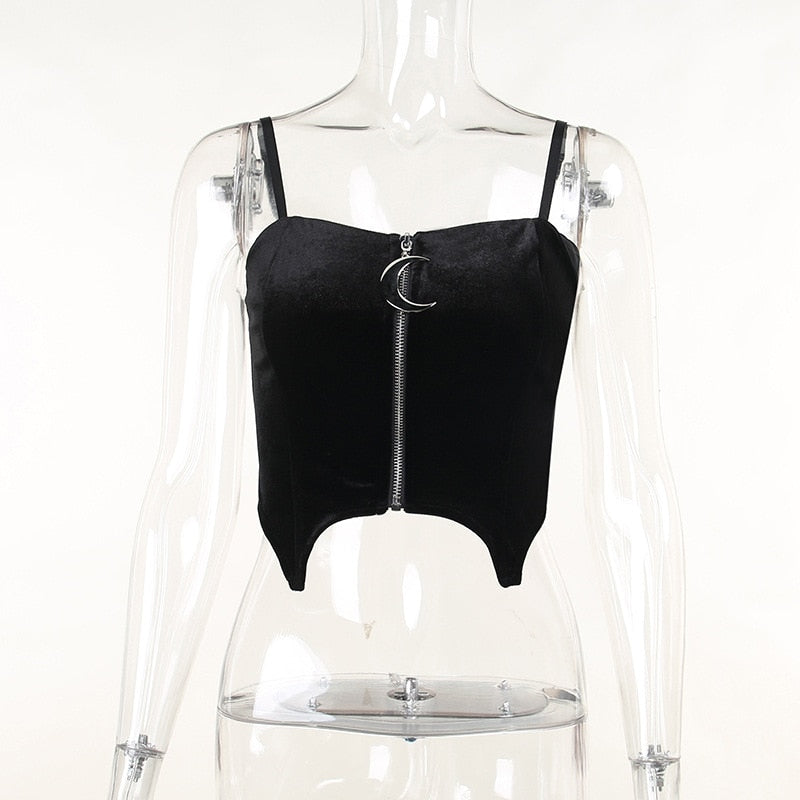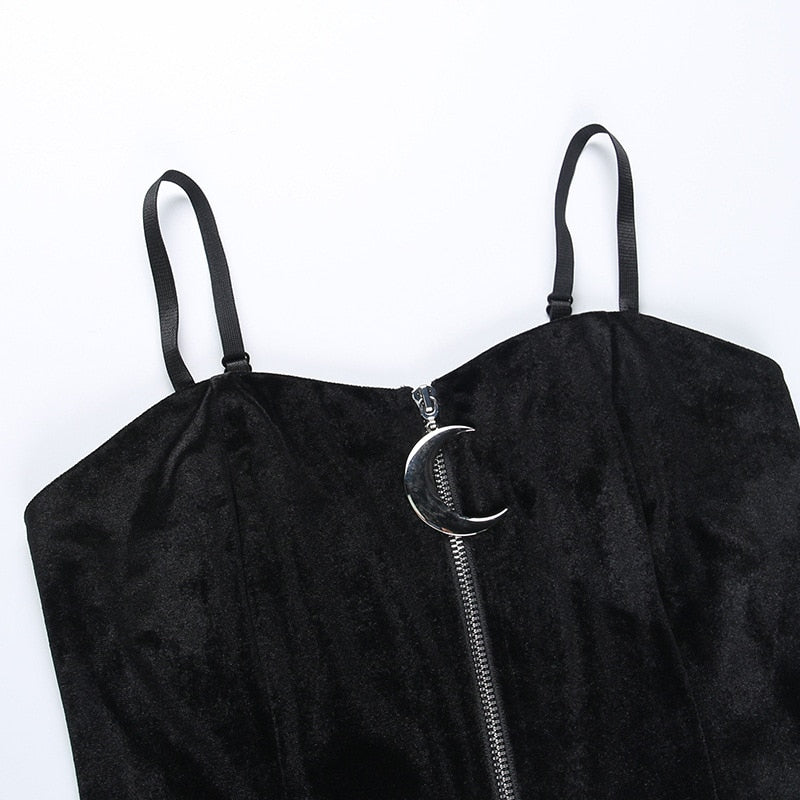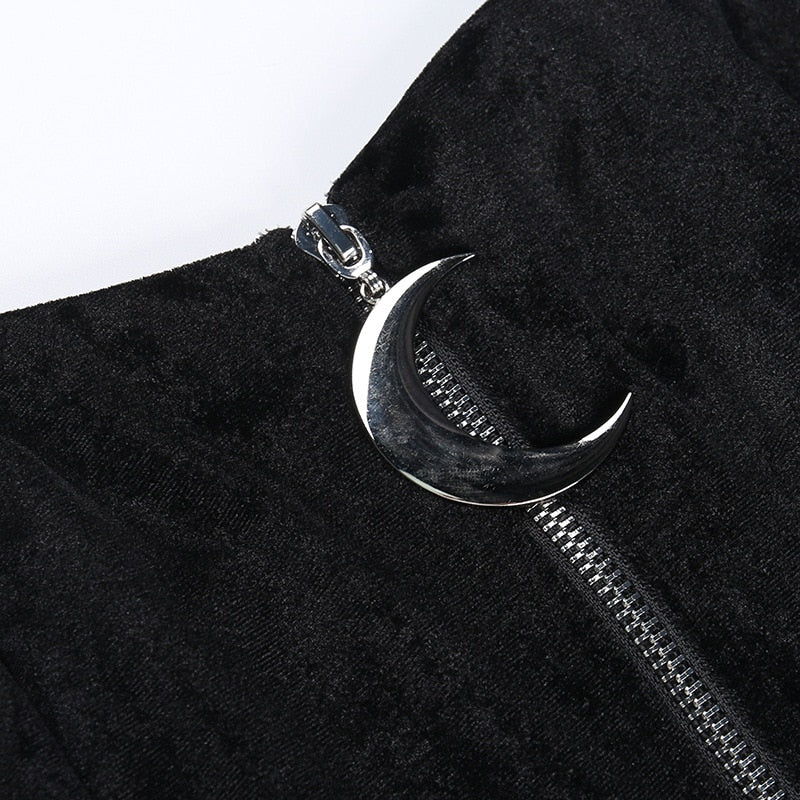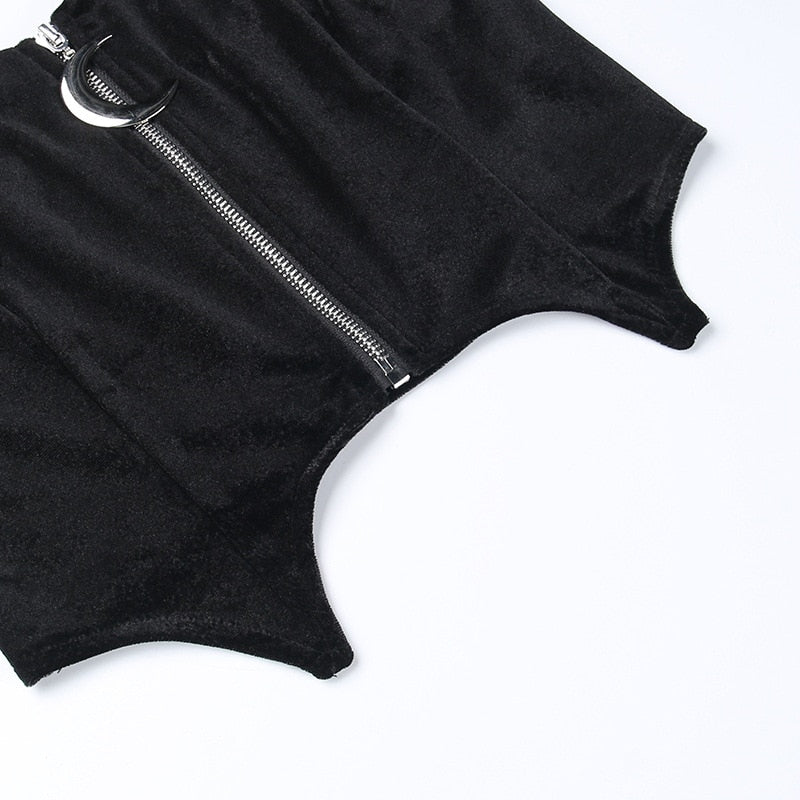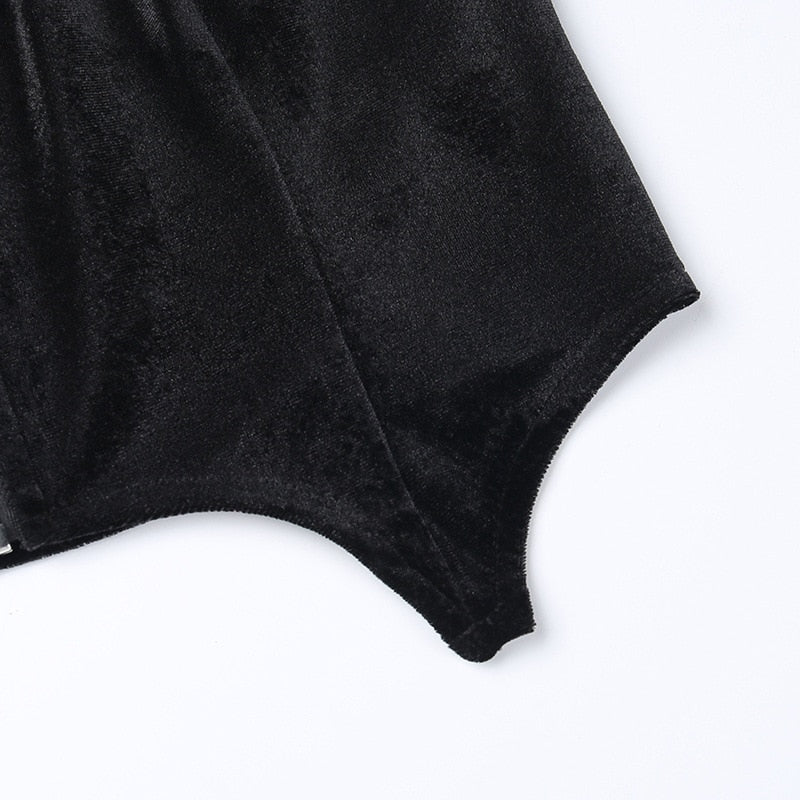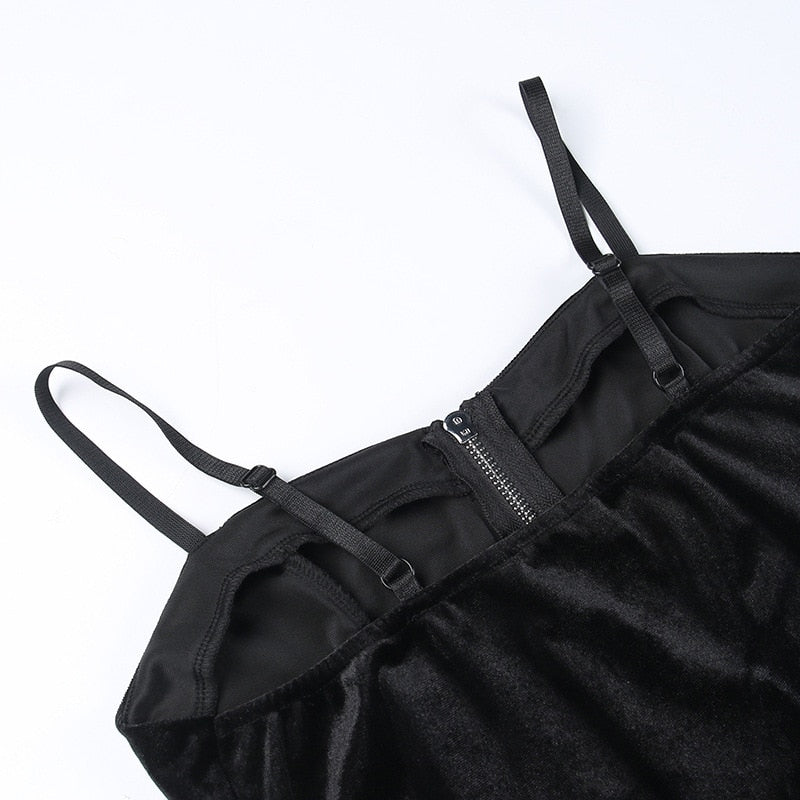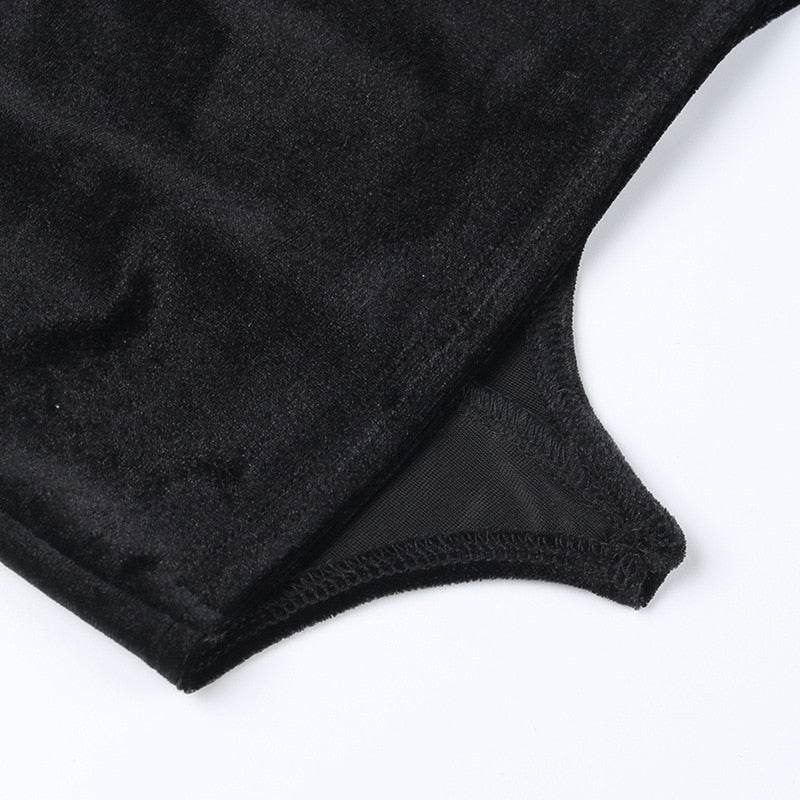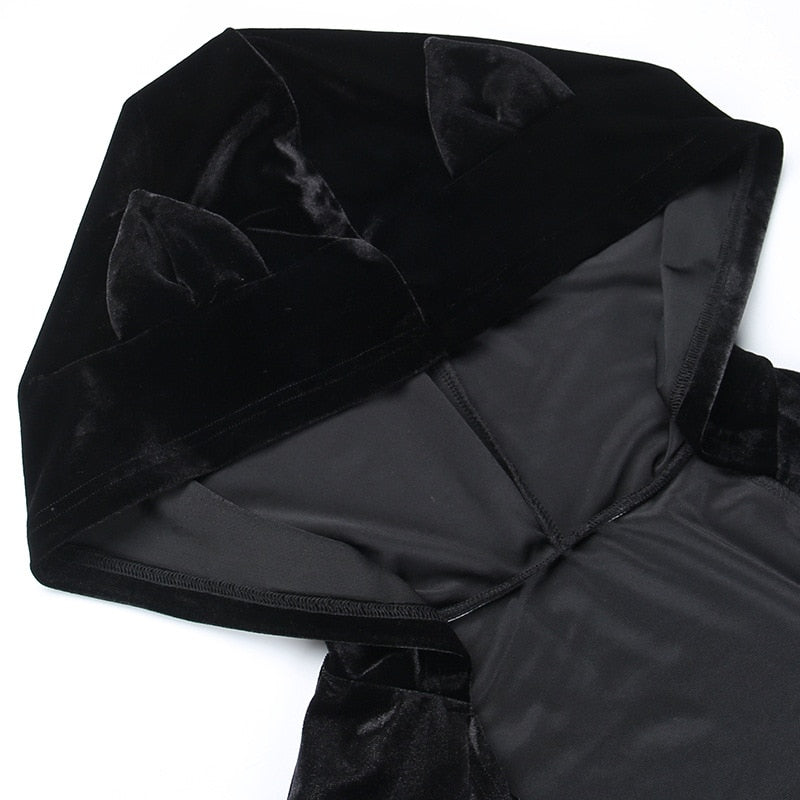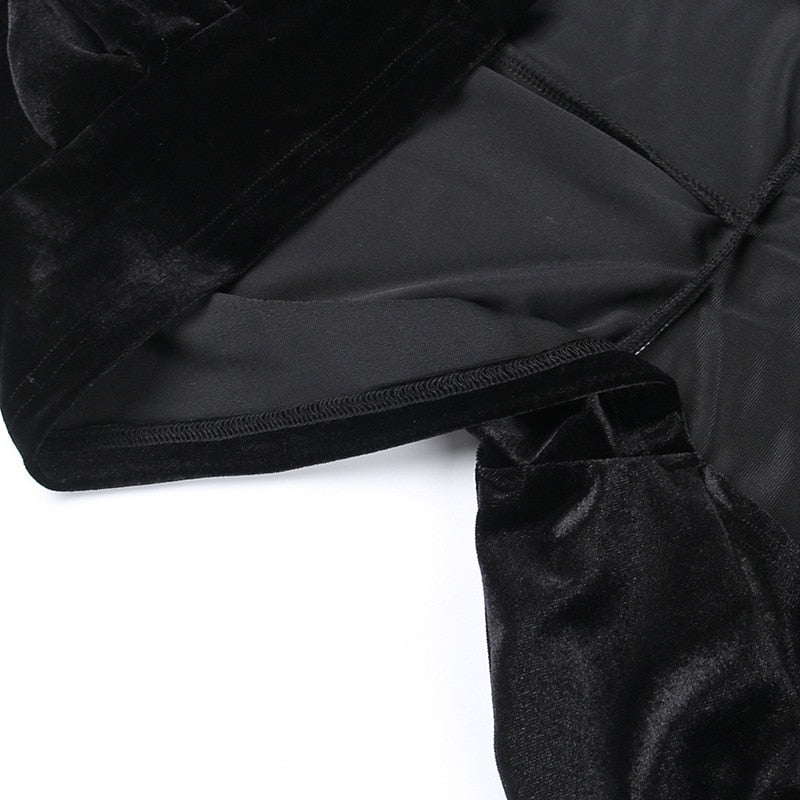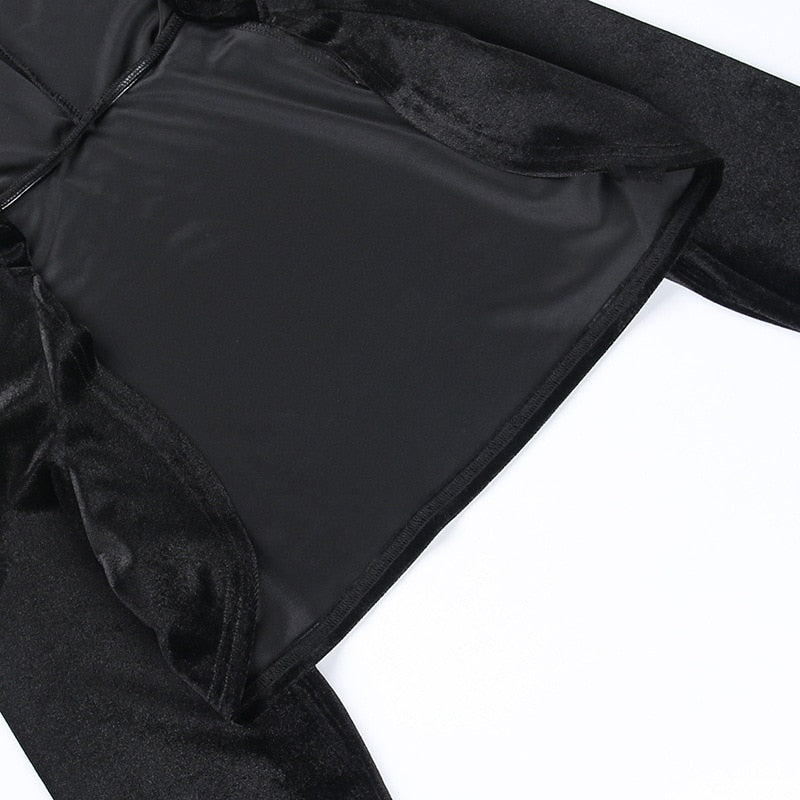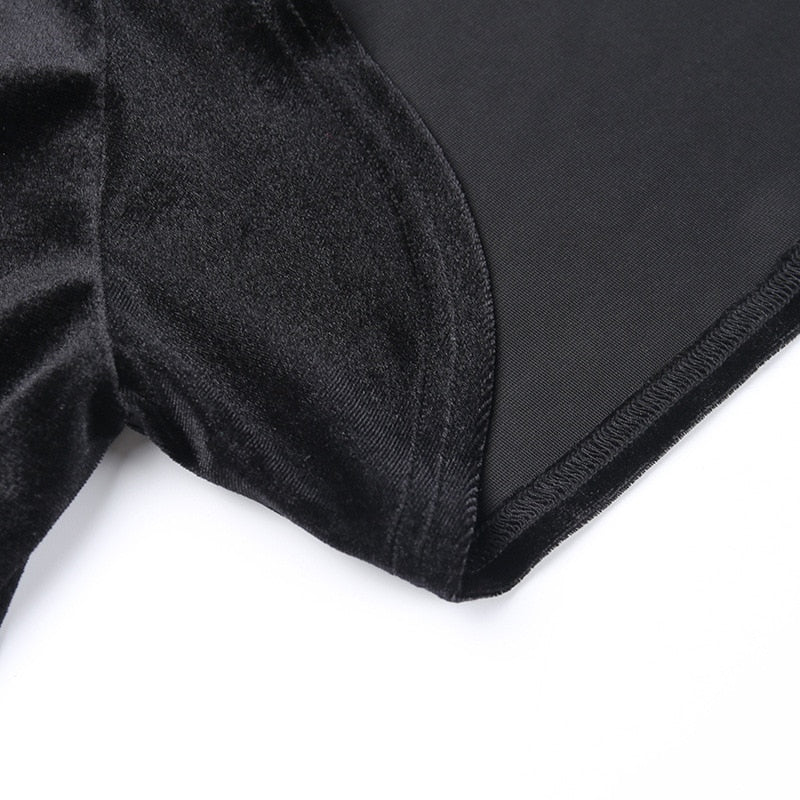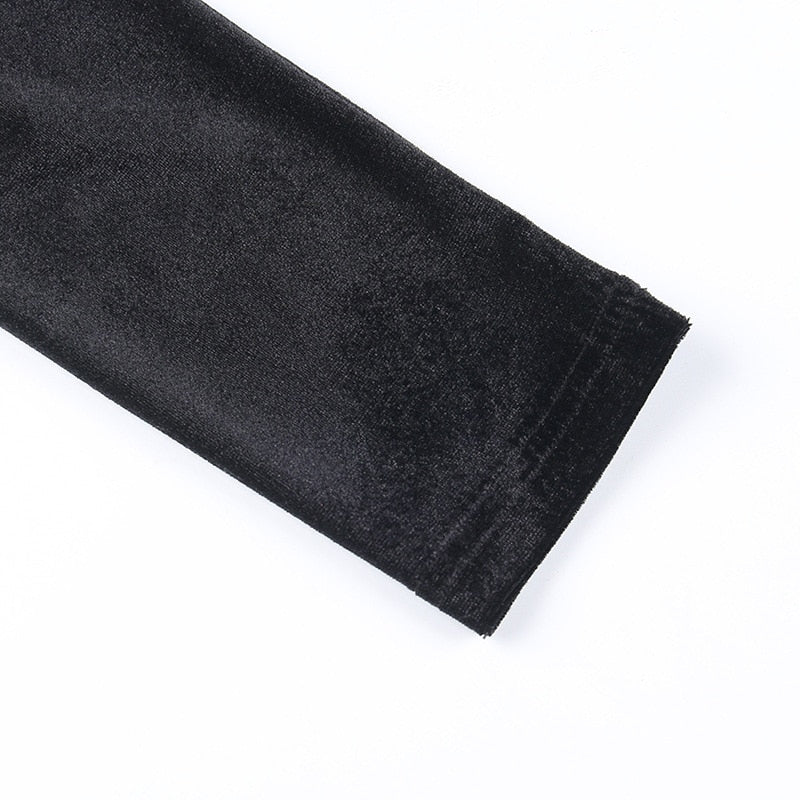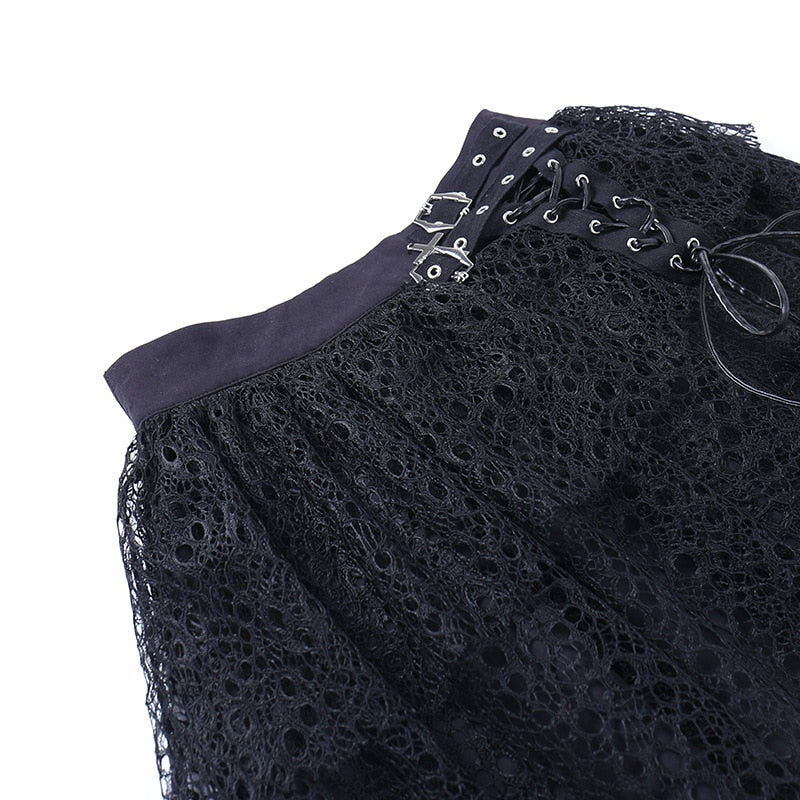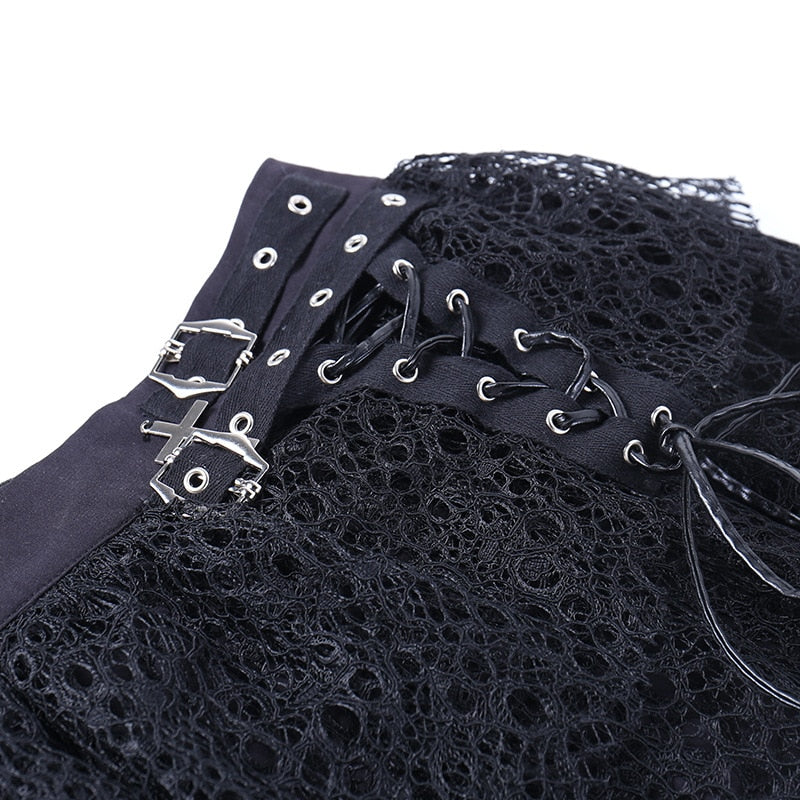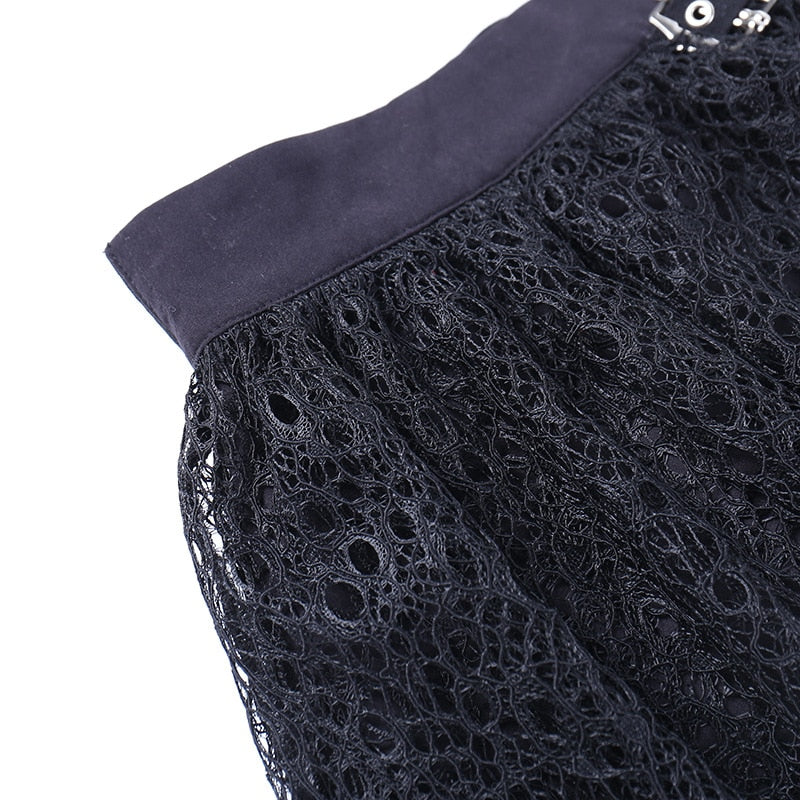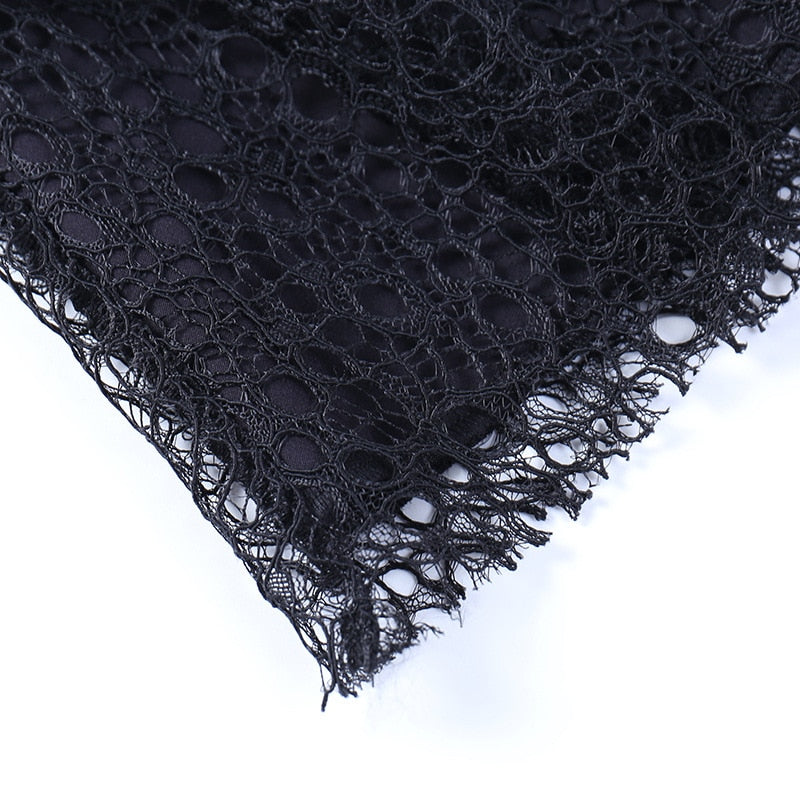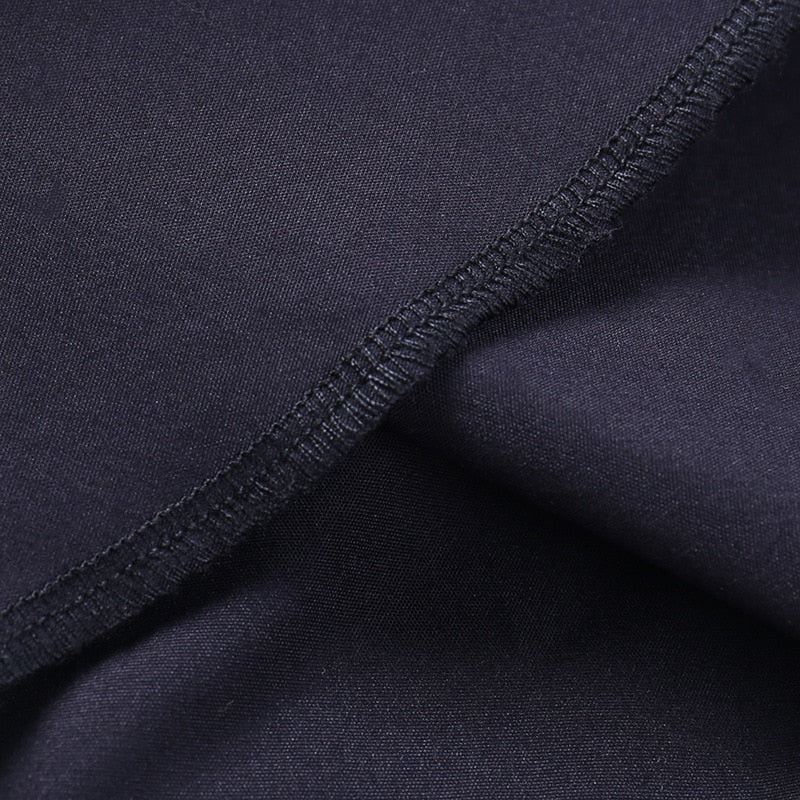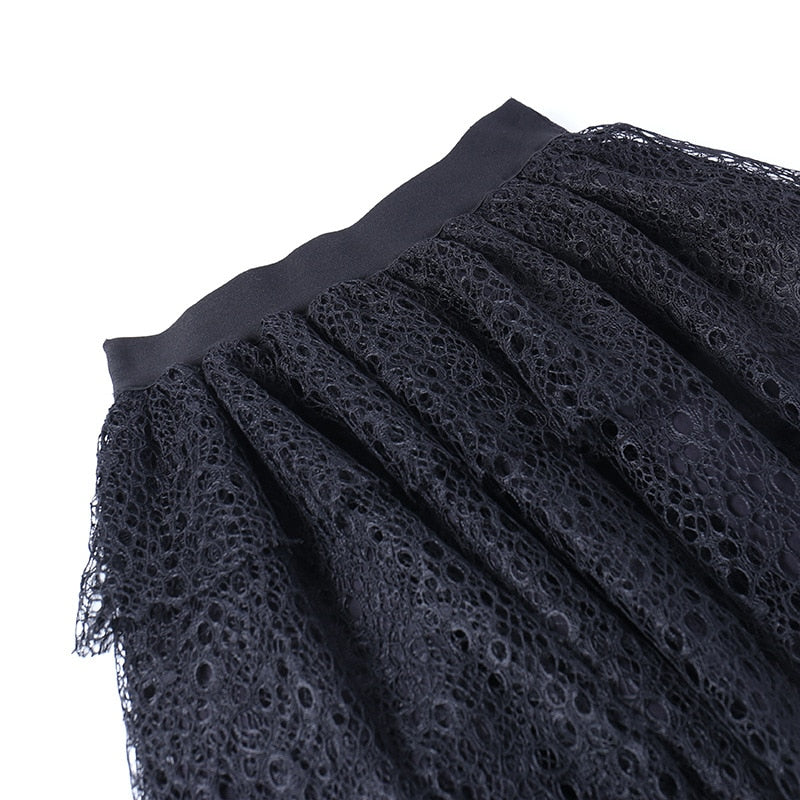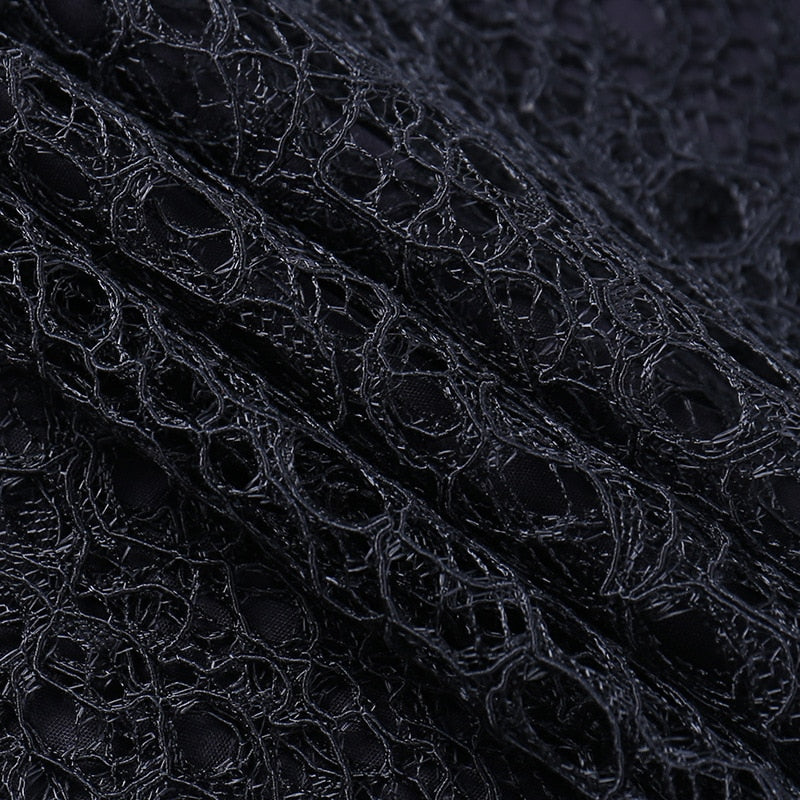 Dark Kitten Hoodie & Skirt Set
This item is in stock now and ready to ship worldwide.
Scroll down for product details & size specifications.
Keep warm and be your own black cat with this dark kitten hoodie and skirt set.
The top is a zip-front cropped hoodie in darkest black with added cat ears. A corset string lace-up at the top of the neck and a crescent moon zipper are attractive touches.
The skirt is a grungy A-line wrap-around that is secured with a chunky buckle. The main black skirt is embellished with layers of black lace.
This is a great look for a skater goth or playful witch.
Complete the look with these skater-style Punk Zipper Corset Shoes.