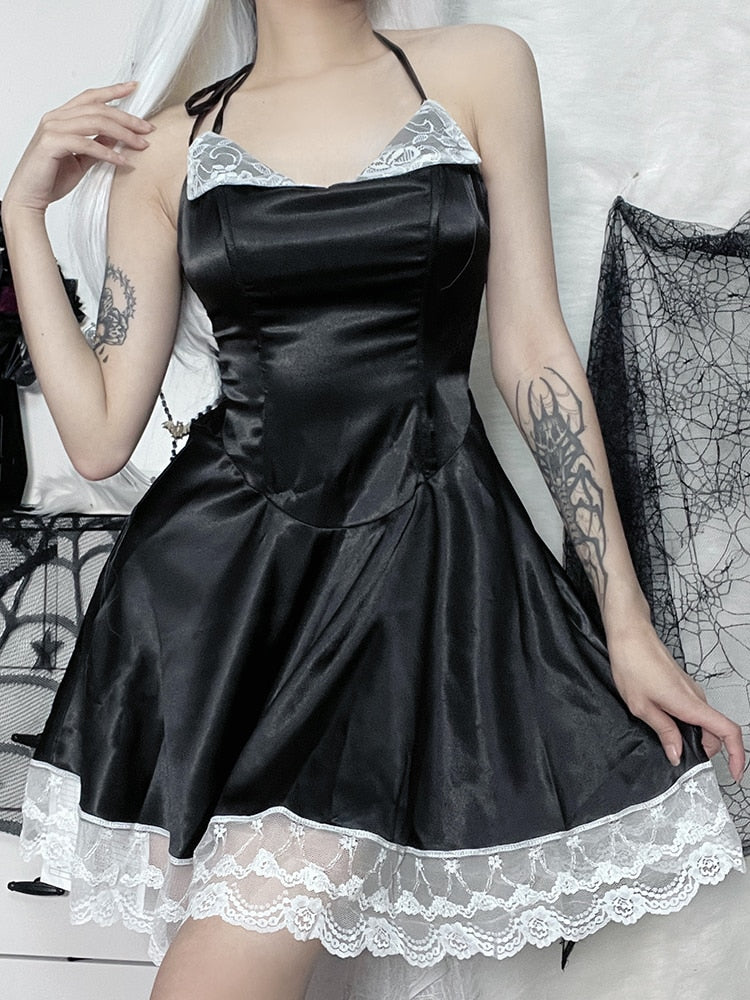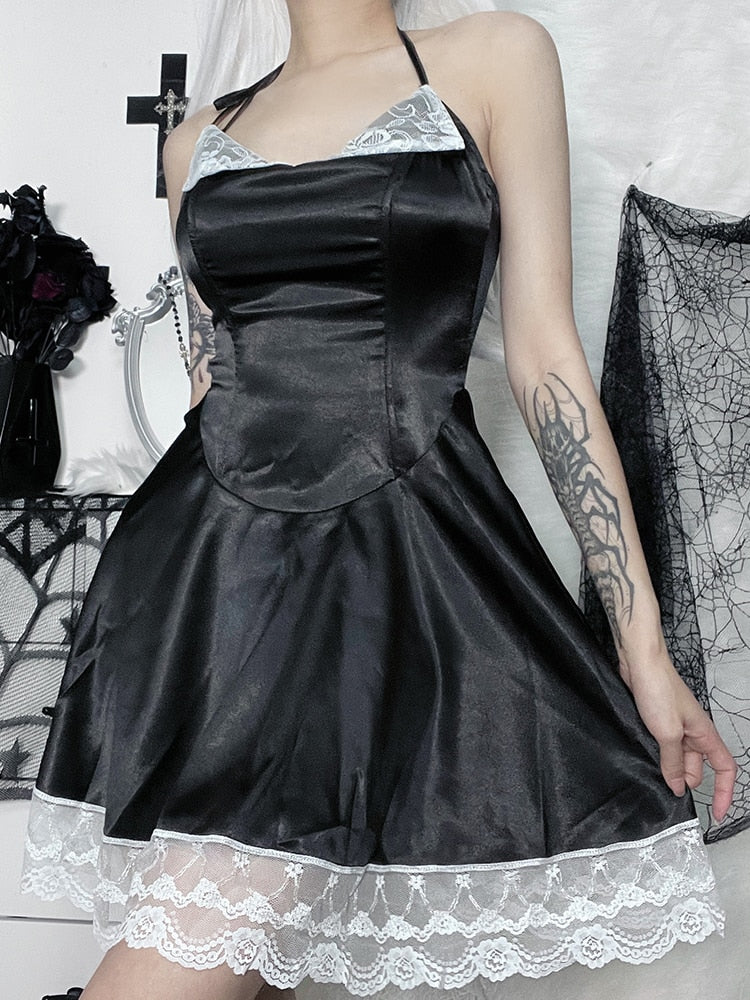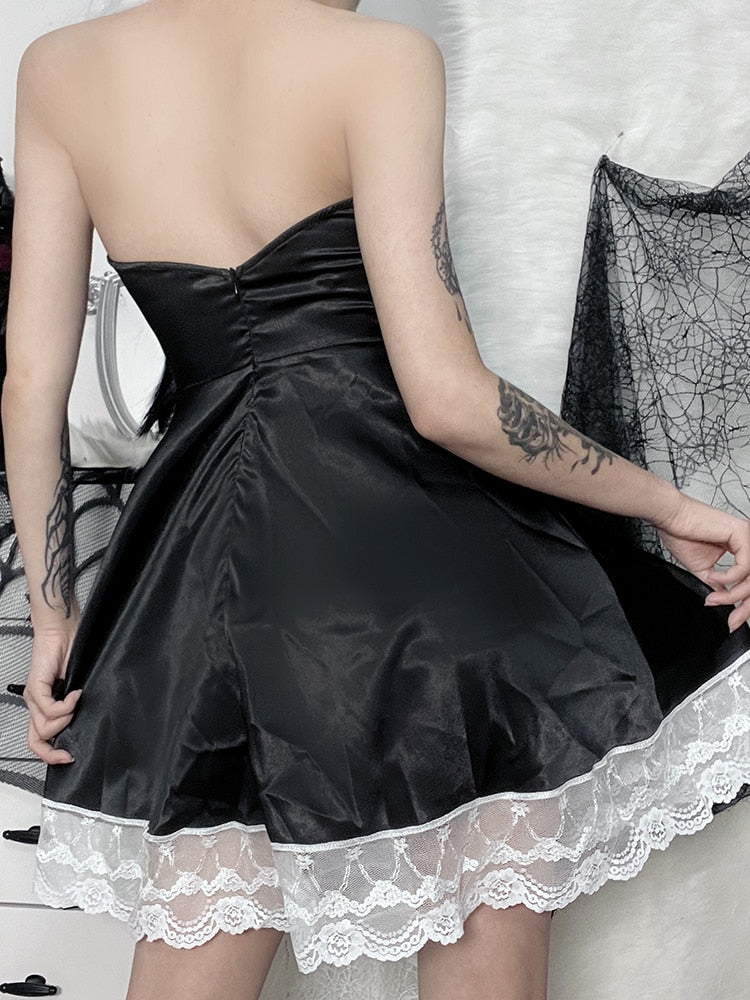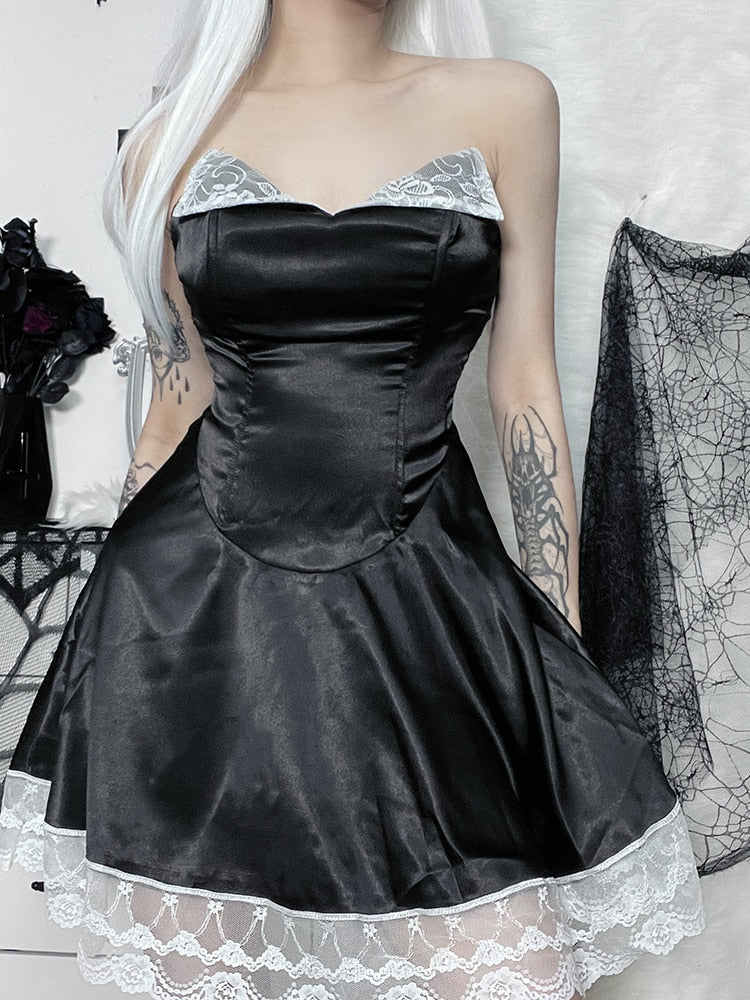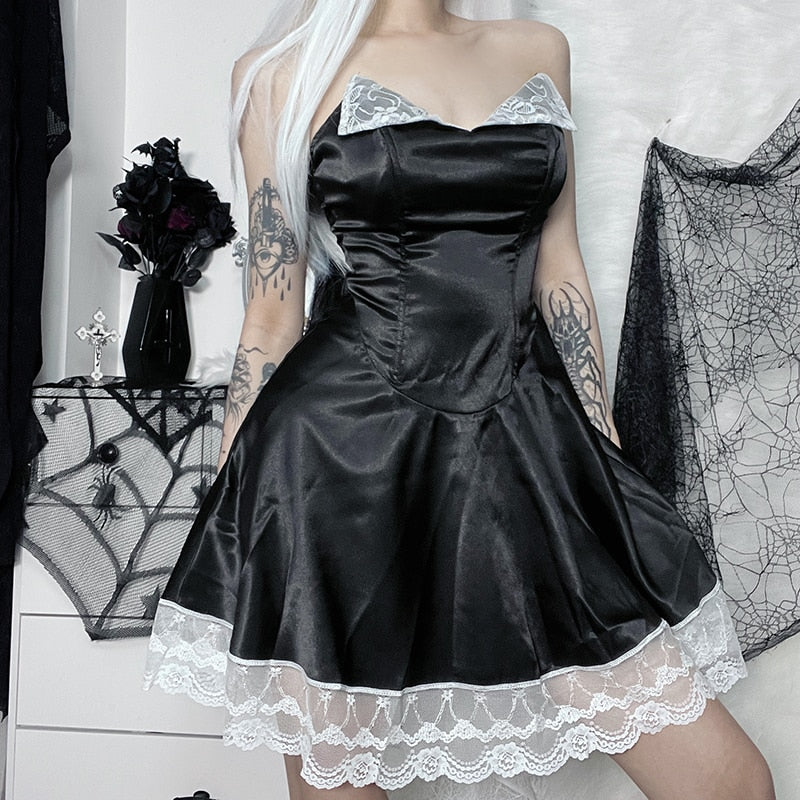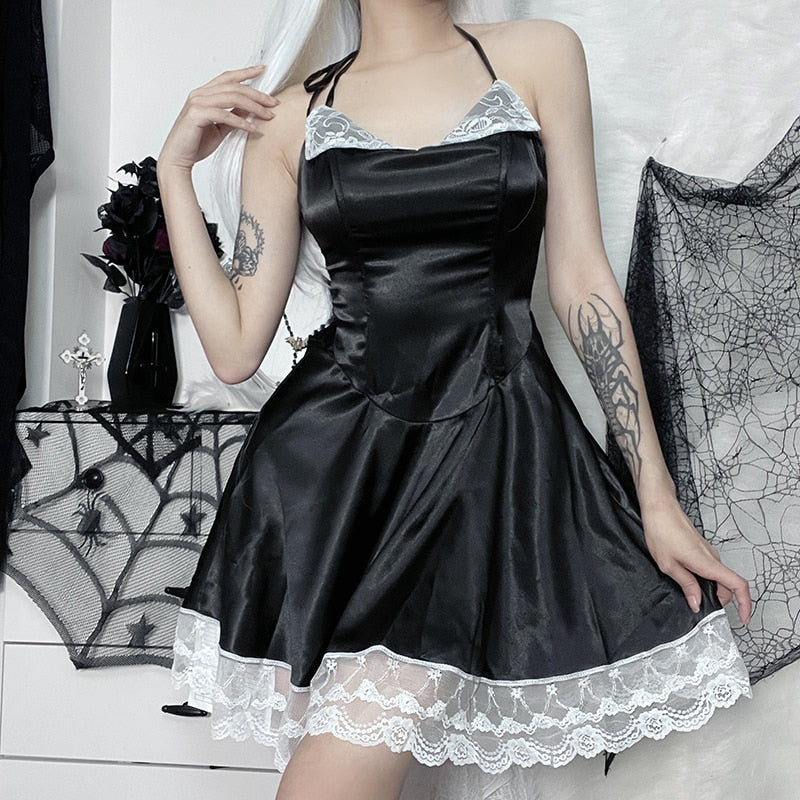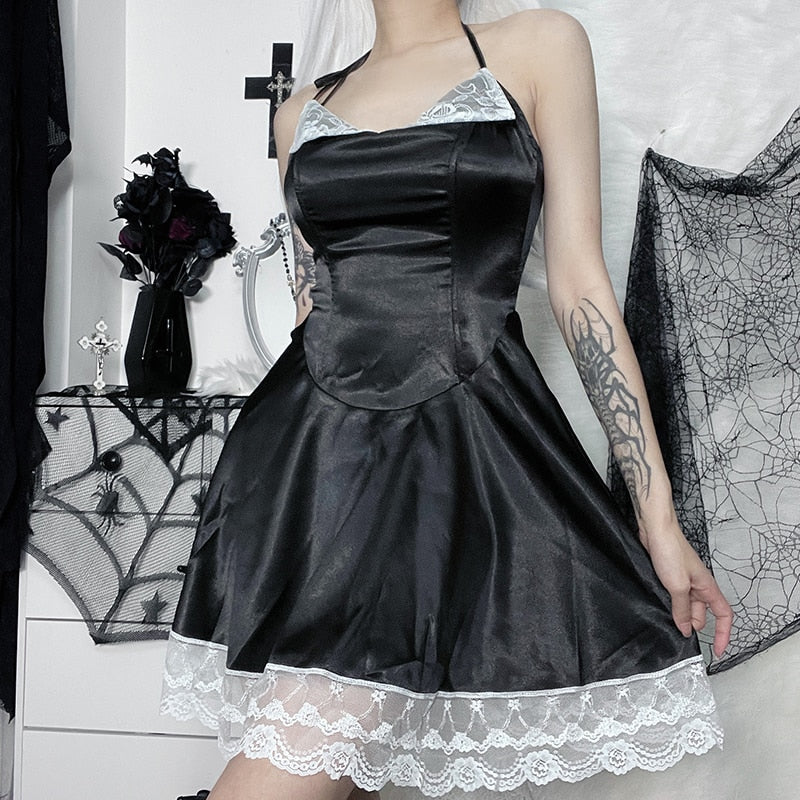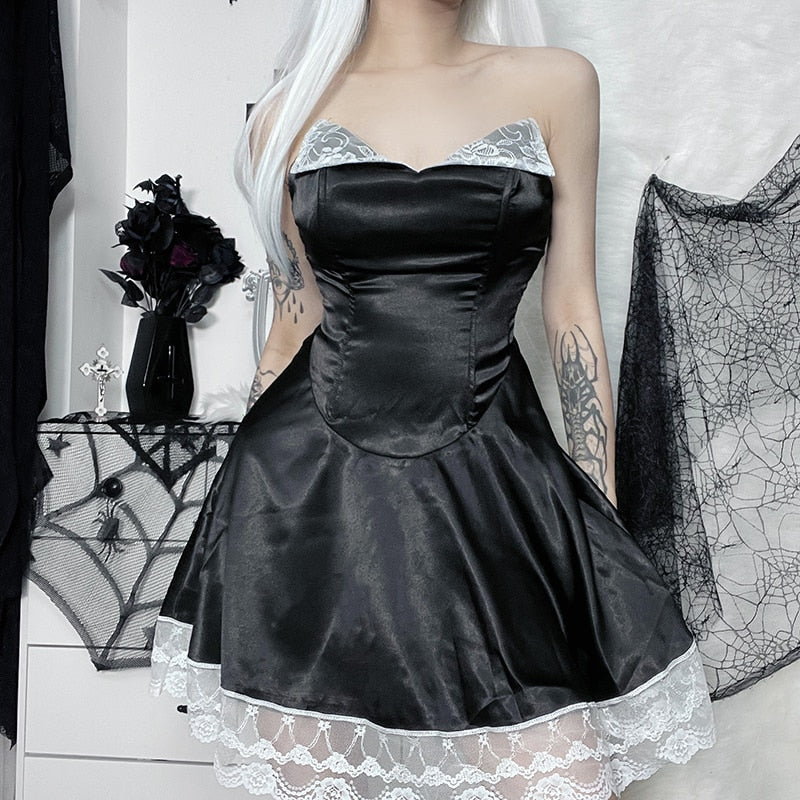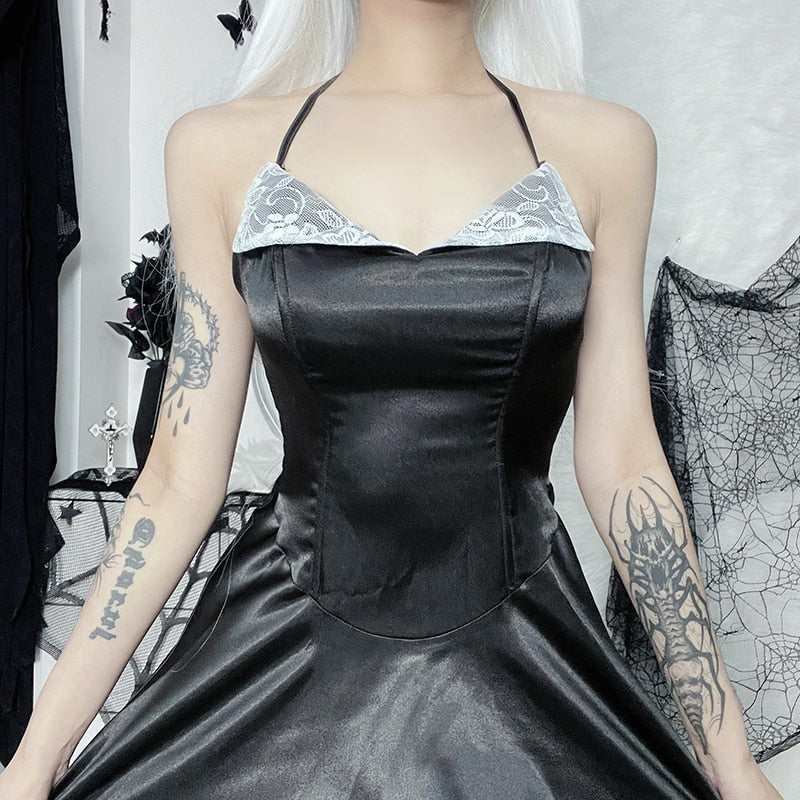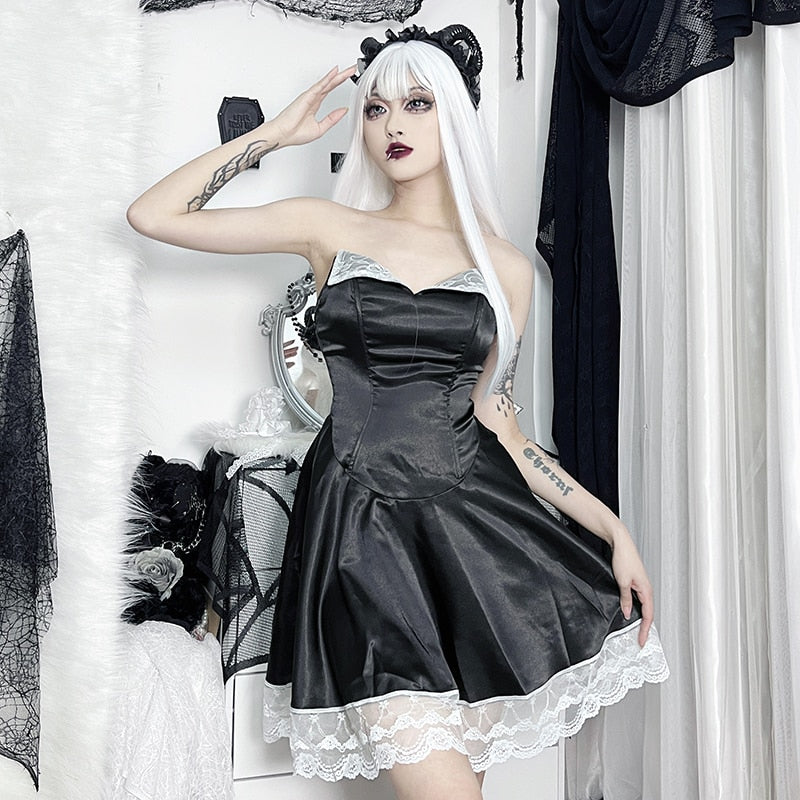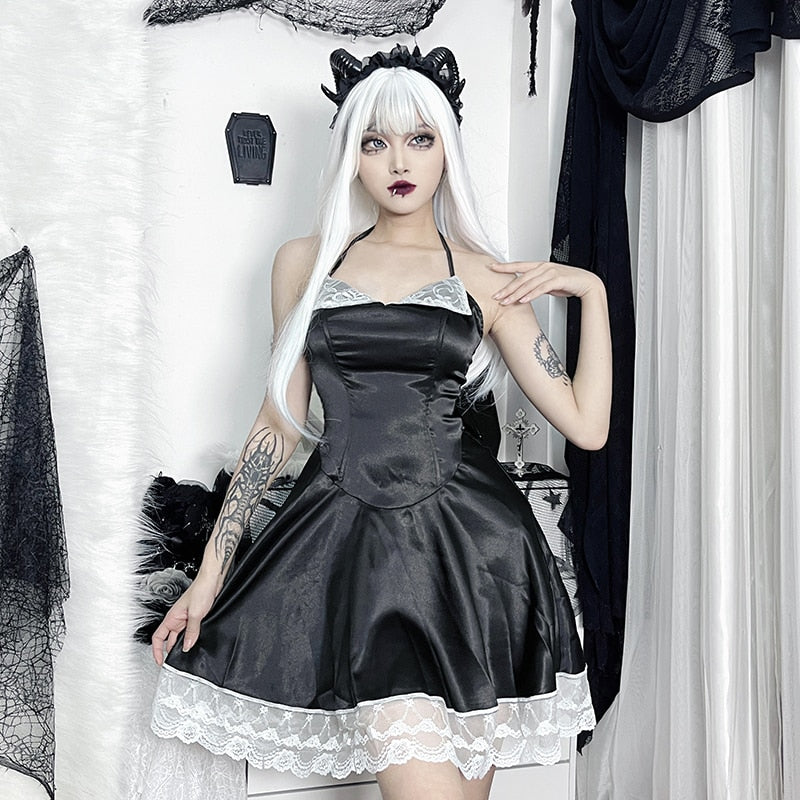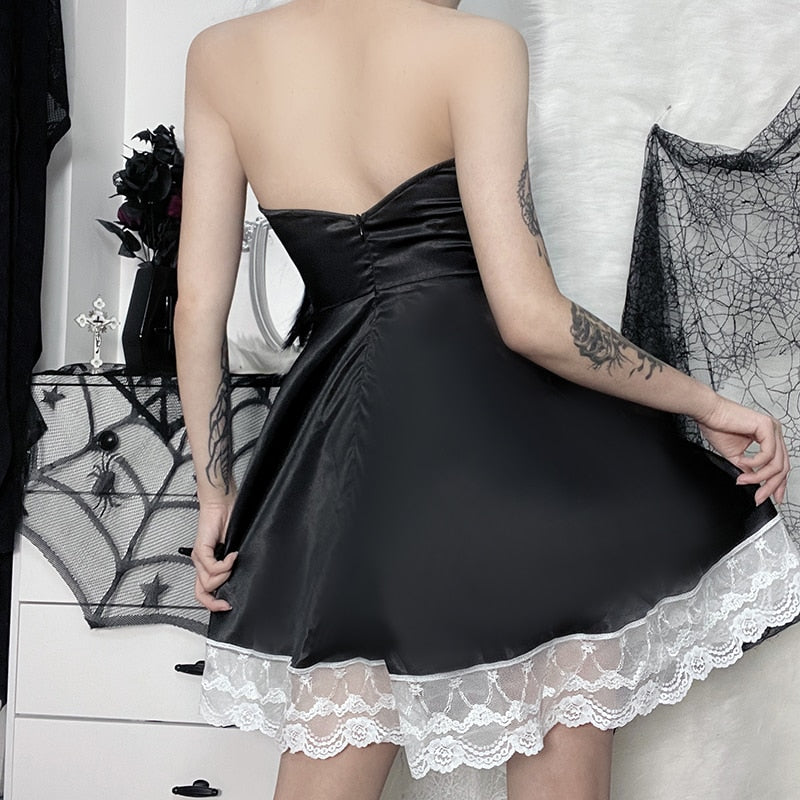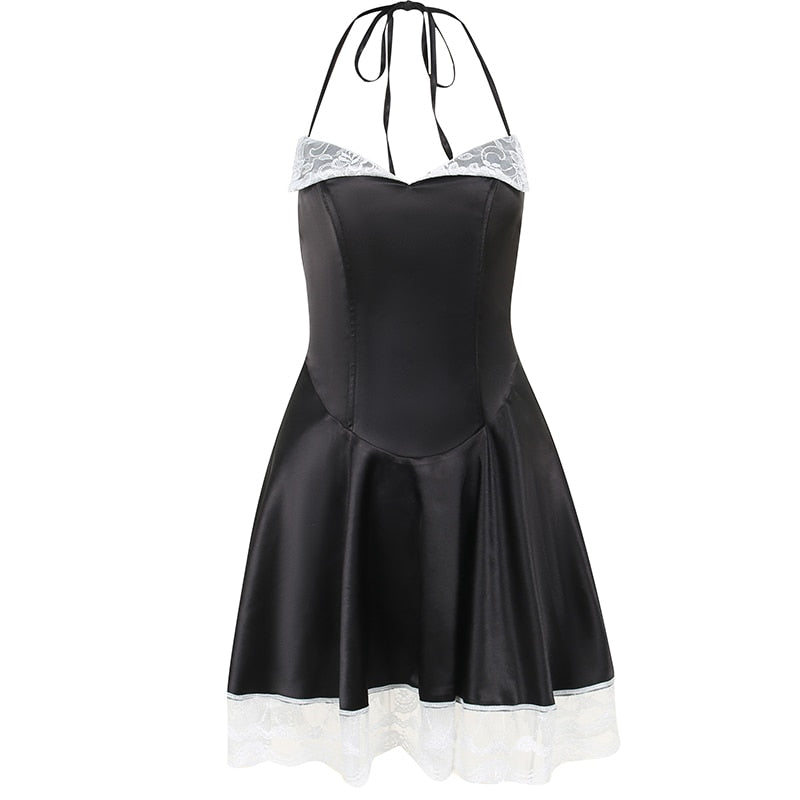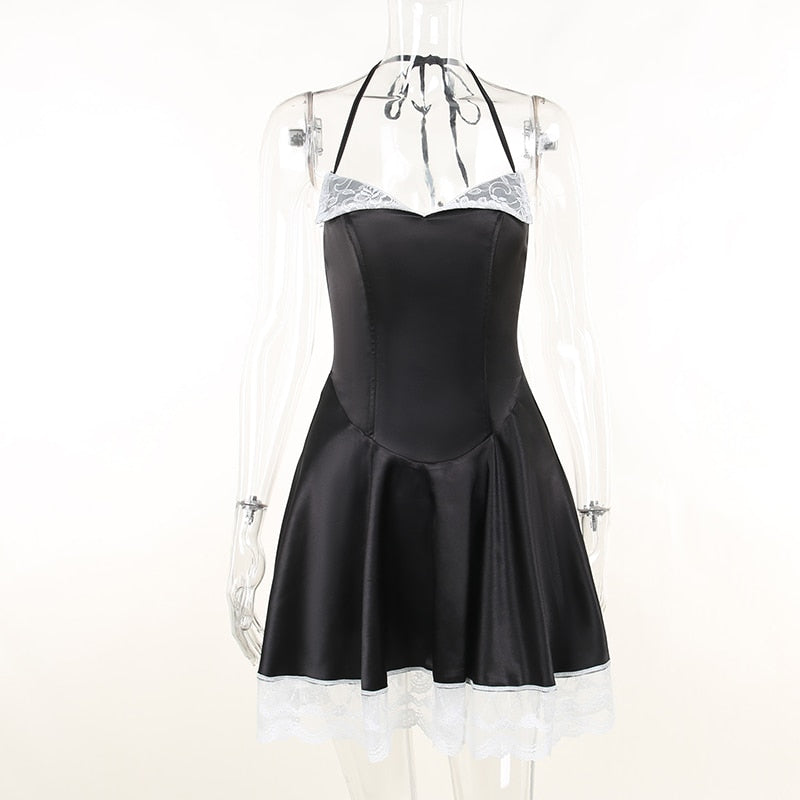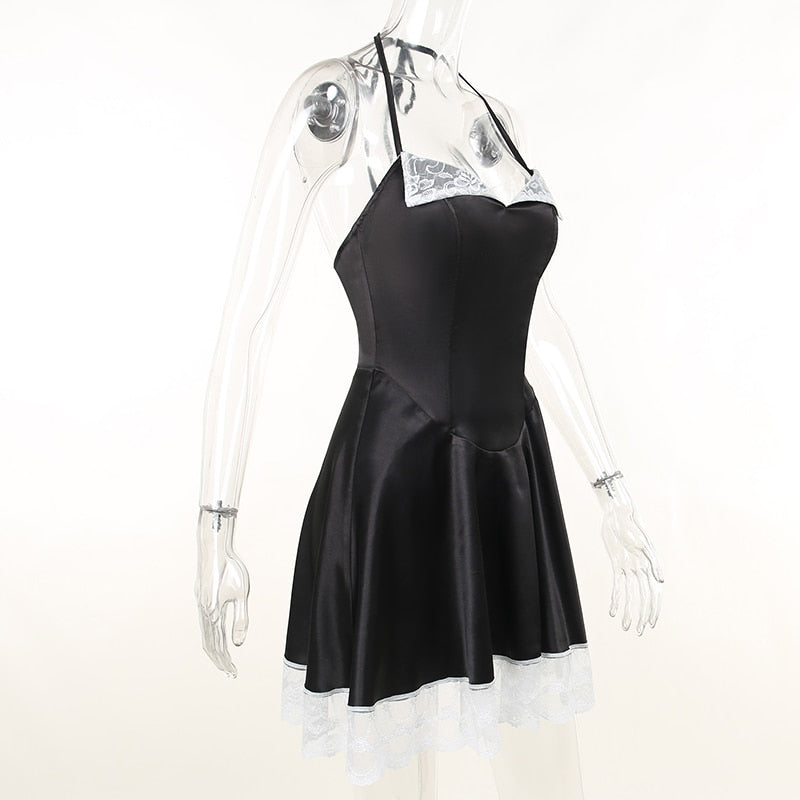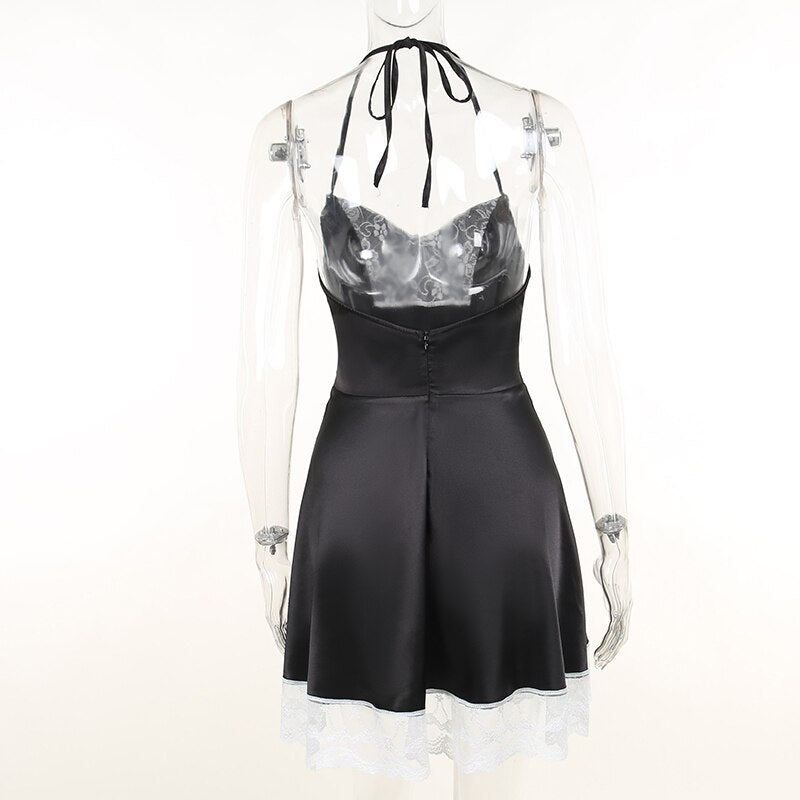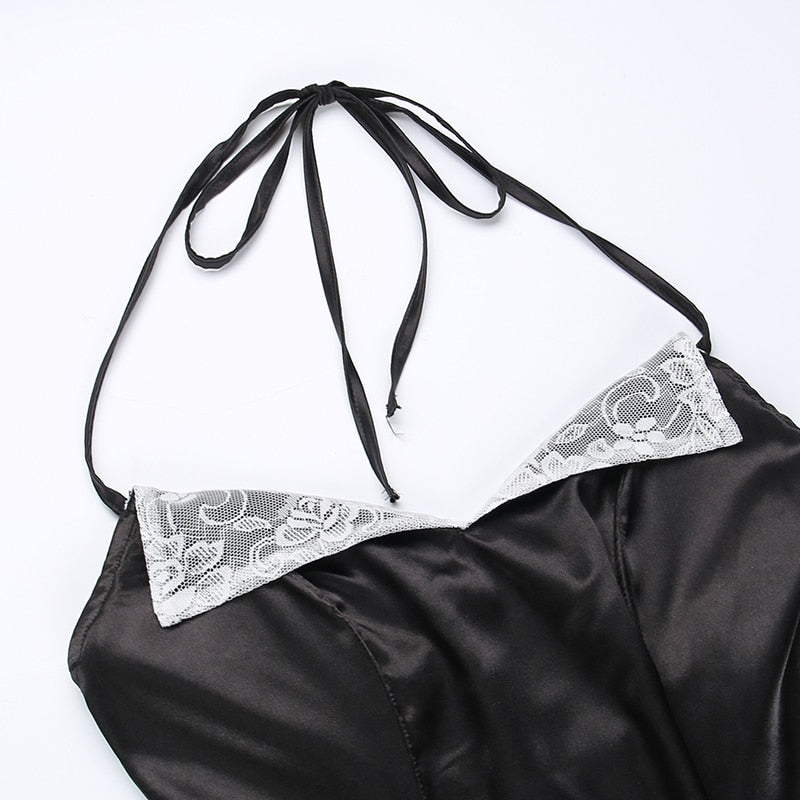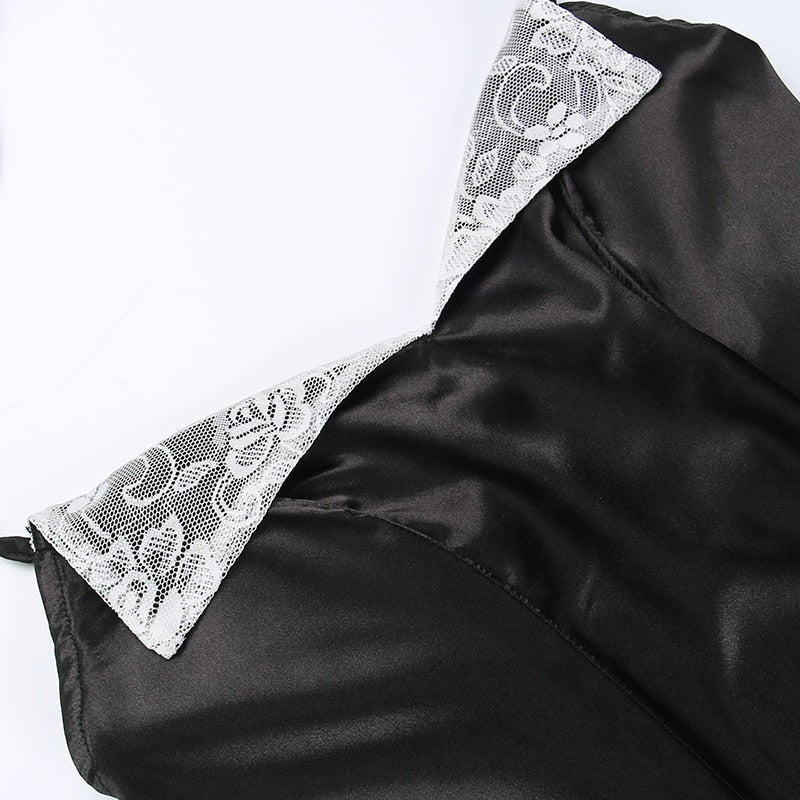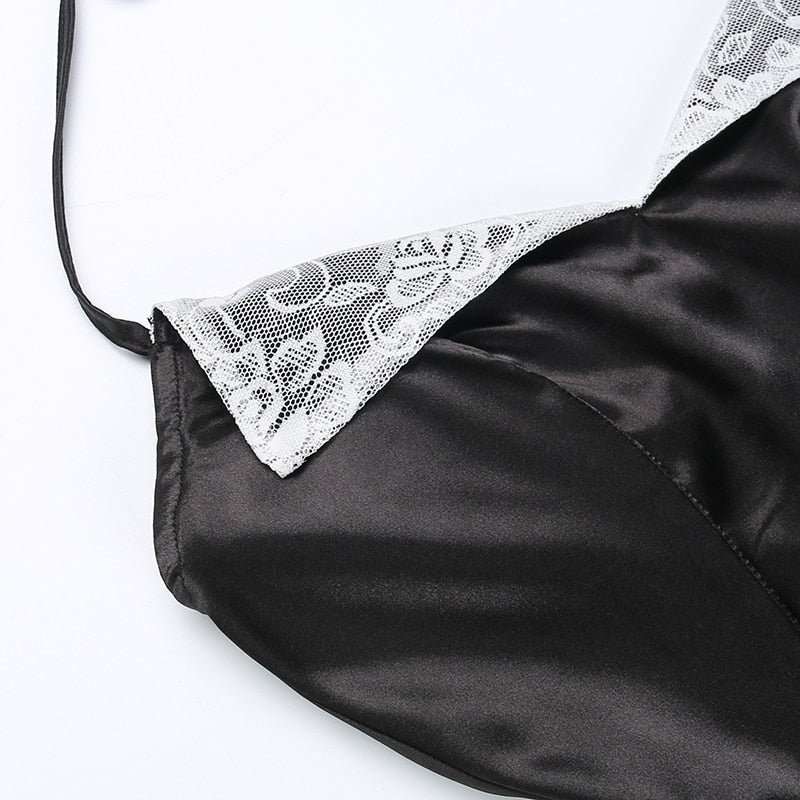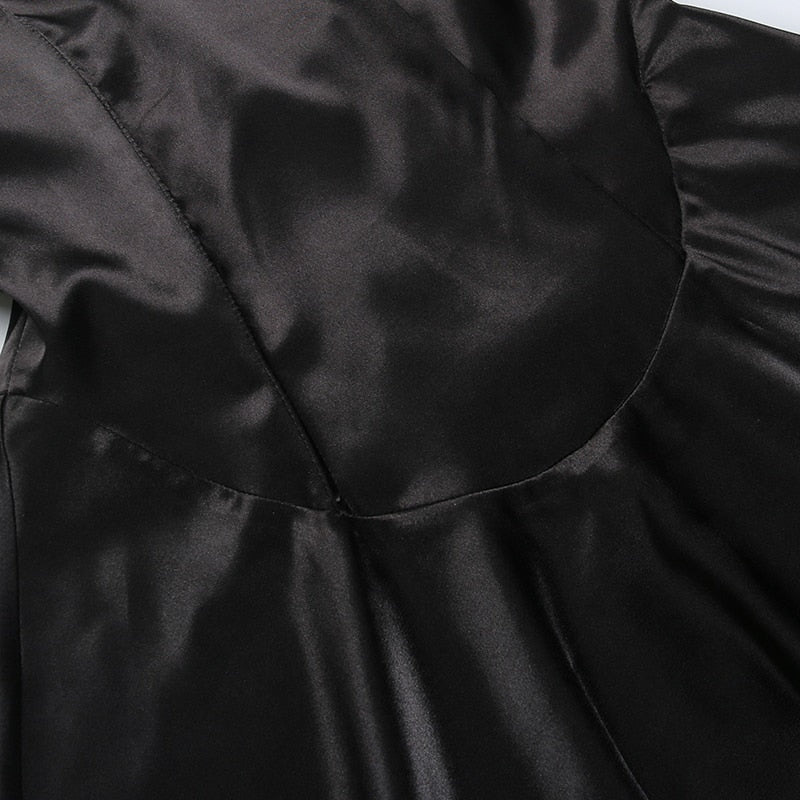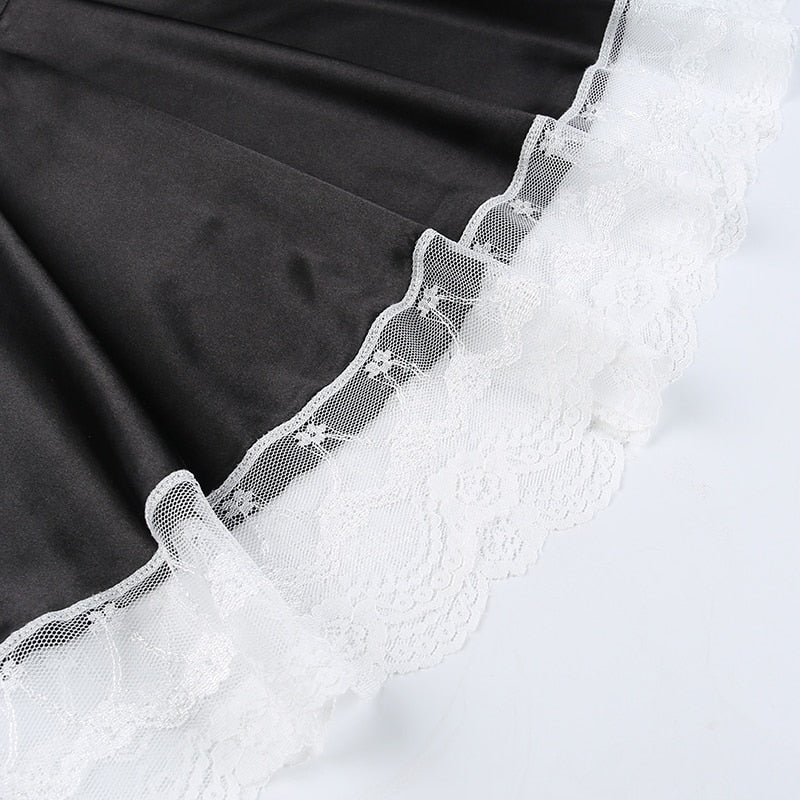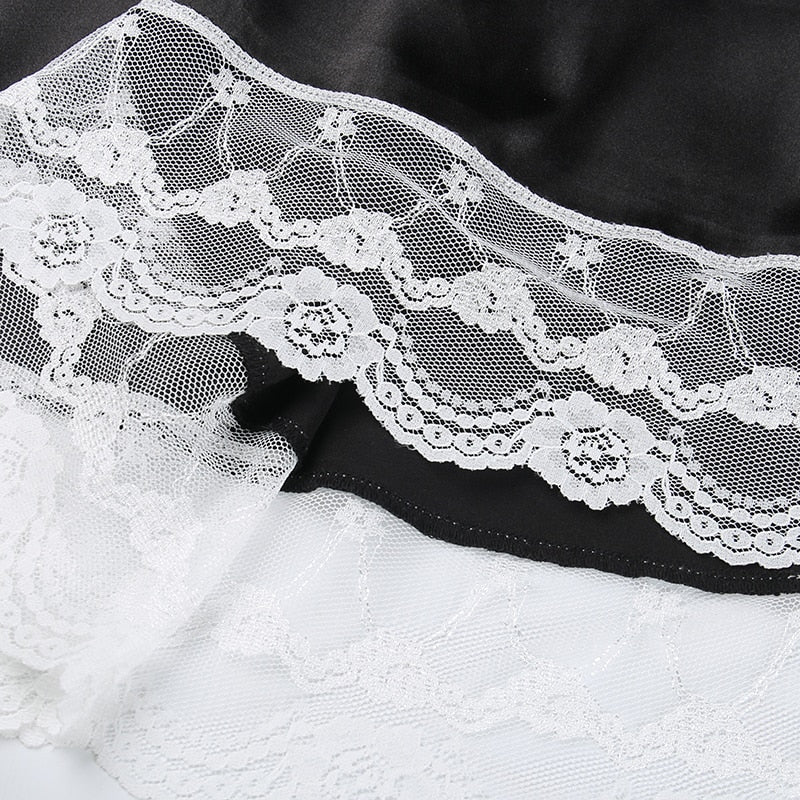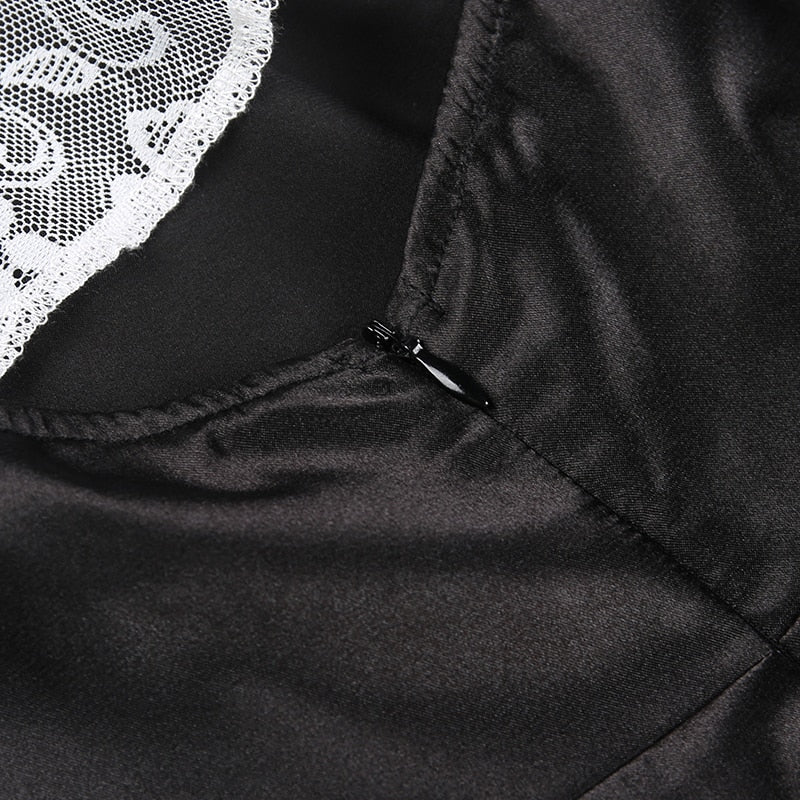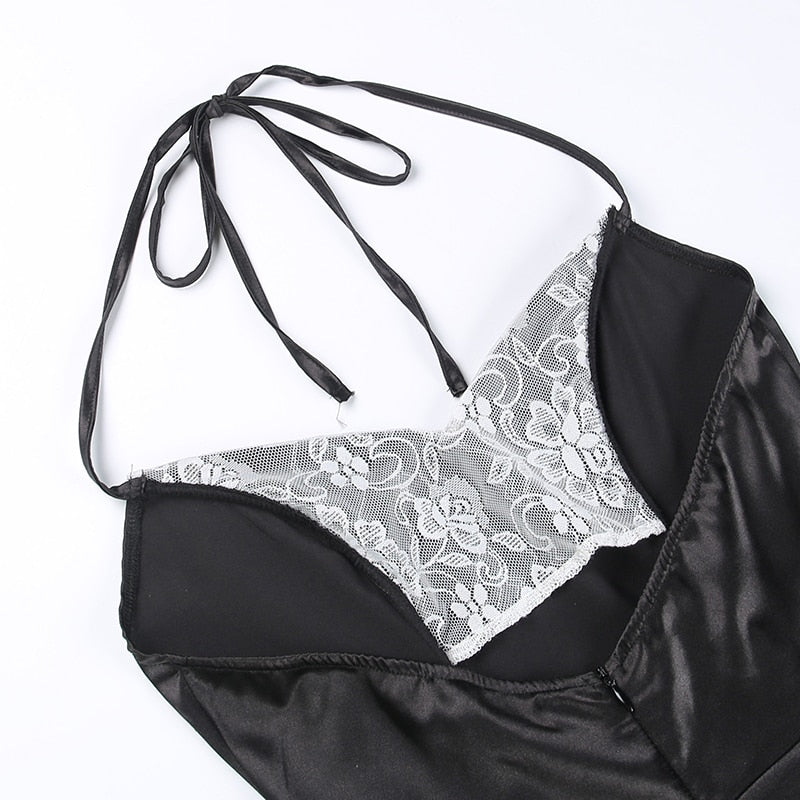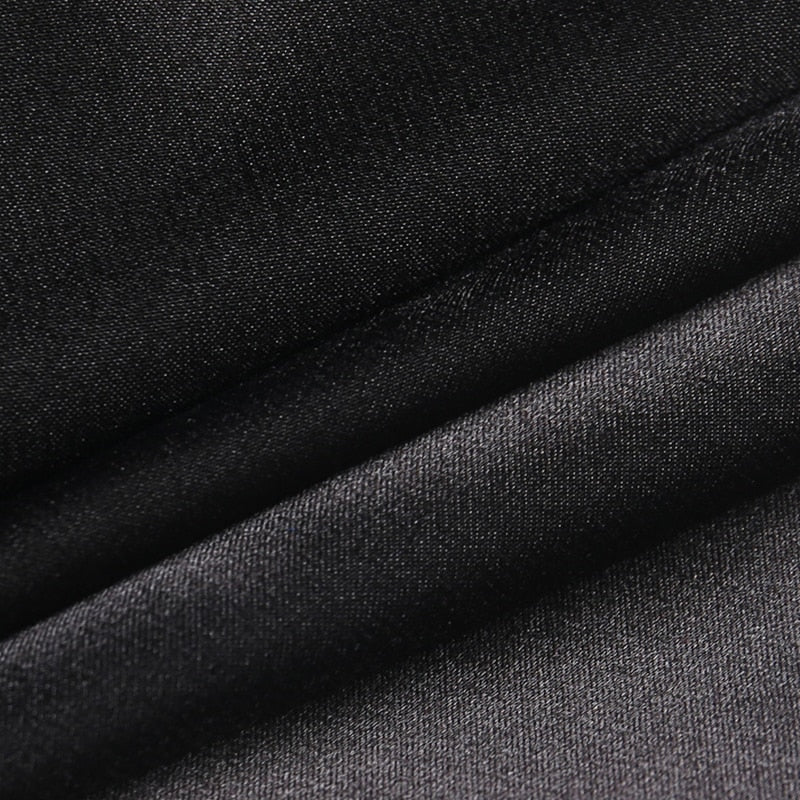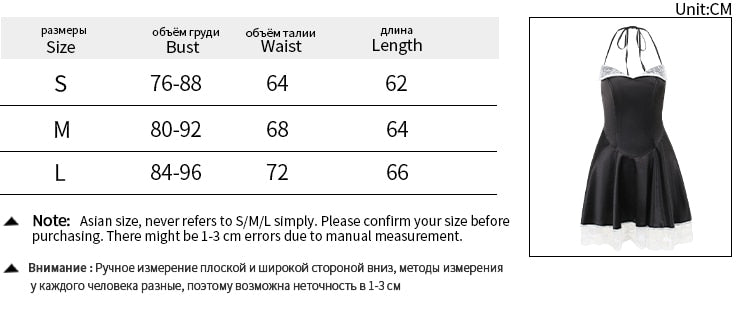 Dark Priestess Dress
This item is in stock now and ready to ship worldwide.
Scroll down for product details & size specifications.
This dark priestess dress delivers a gothic French maid look for a floaty alternative fantasy style.
The halterneck satin dress matches a fitted top with a flowing A-line skirt.
White lace sits at the lapels and around the hemline, giving it that French maid look.
The fabric clings and flows, creating a flattering and eye-catching witchy silhouette.
Finish the look with this sexy pentagram garter.