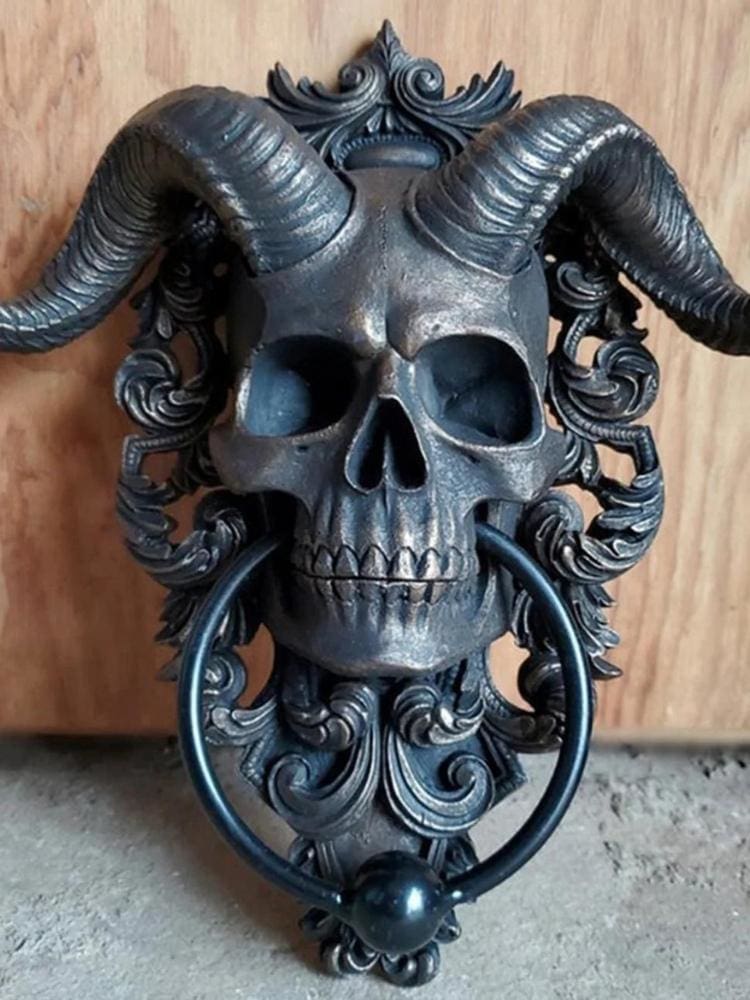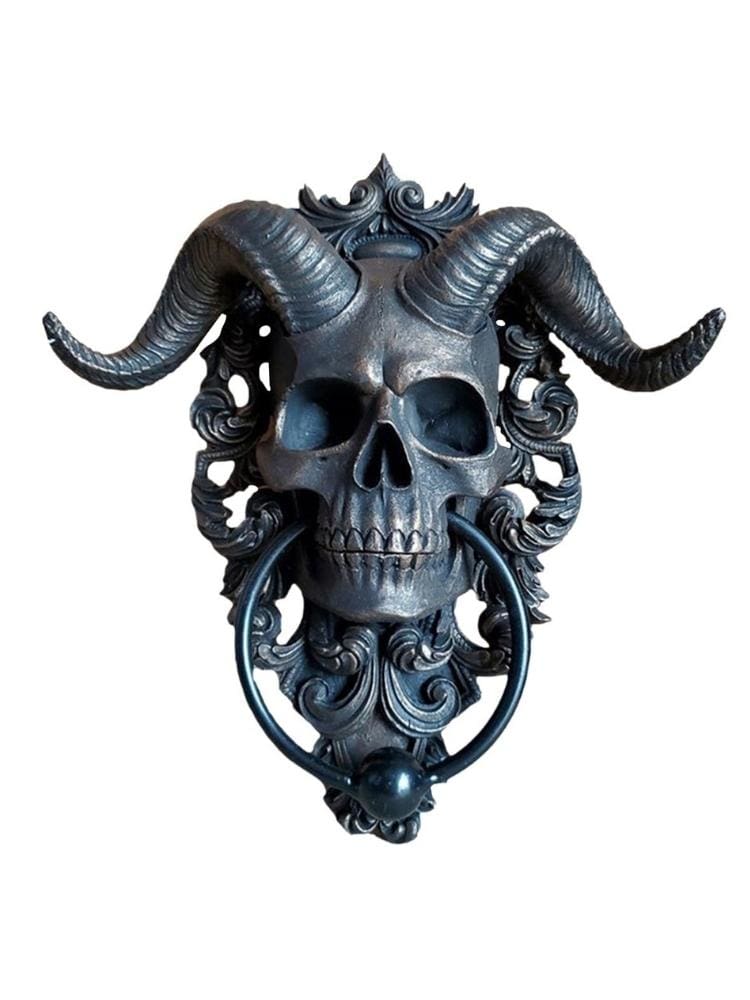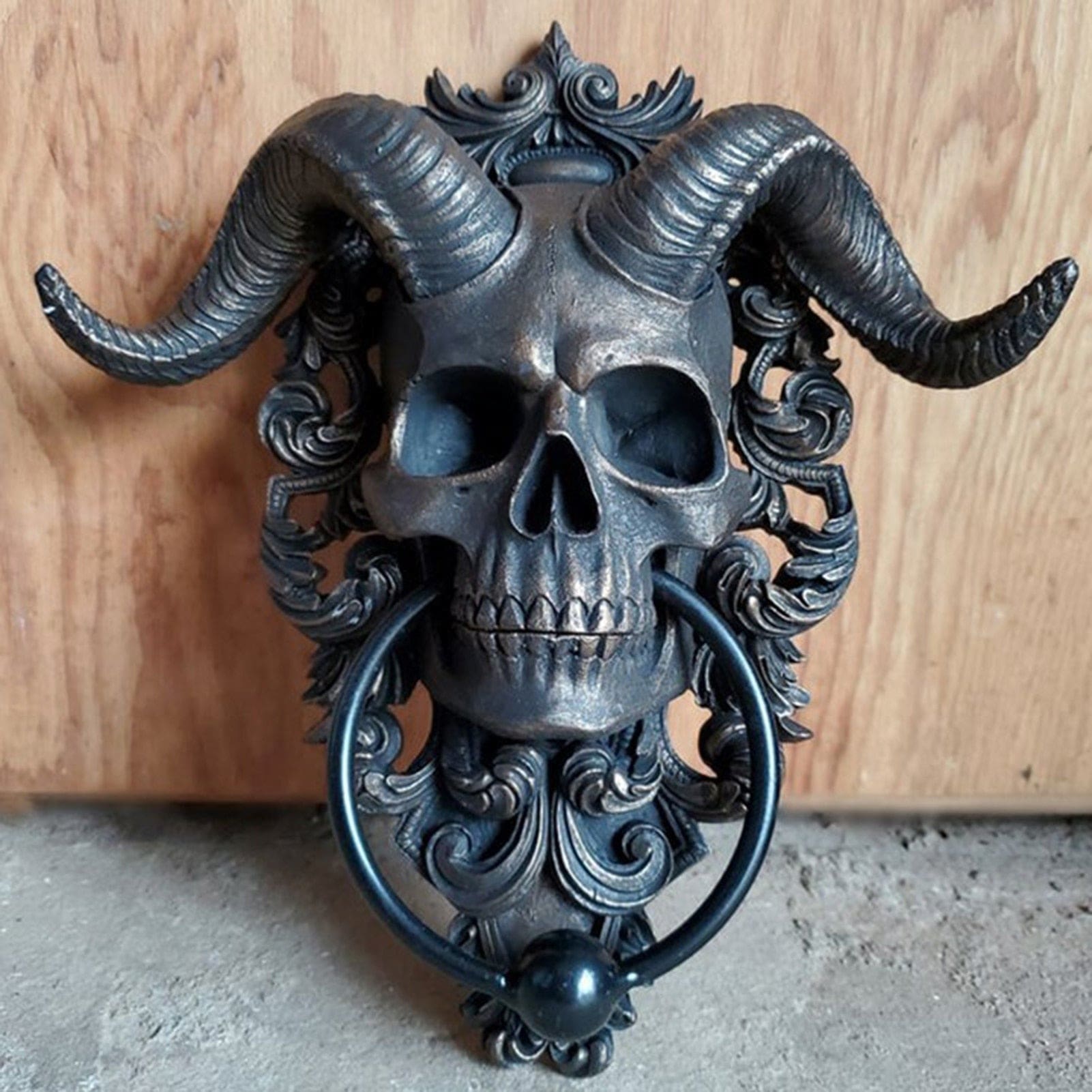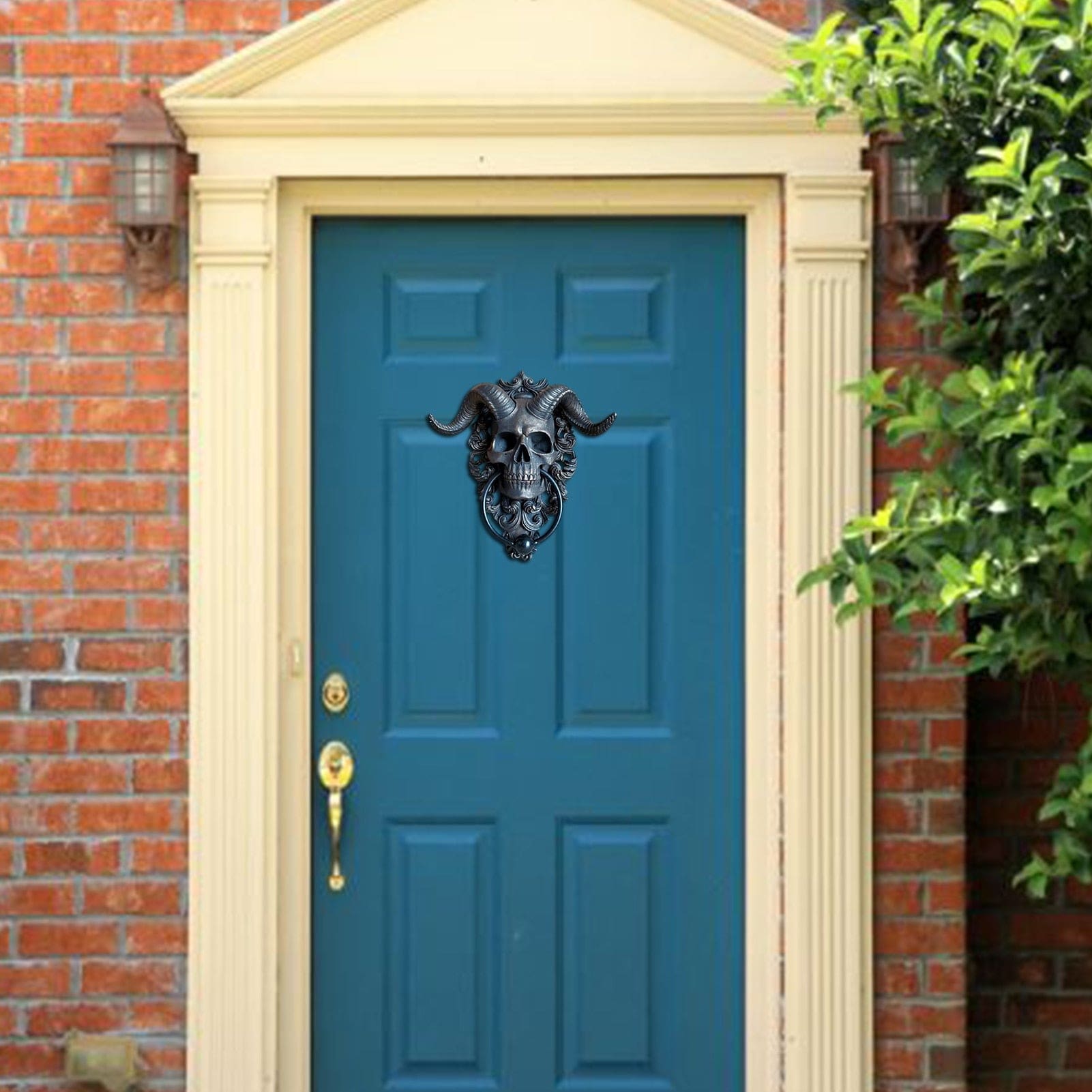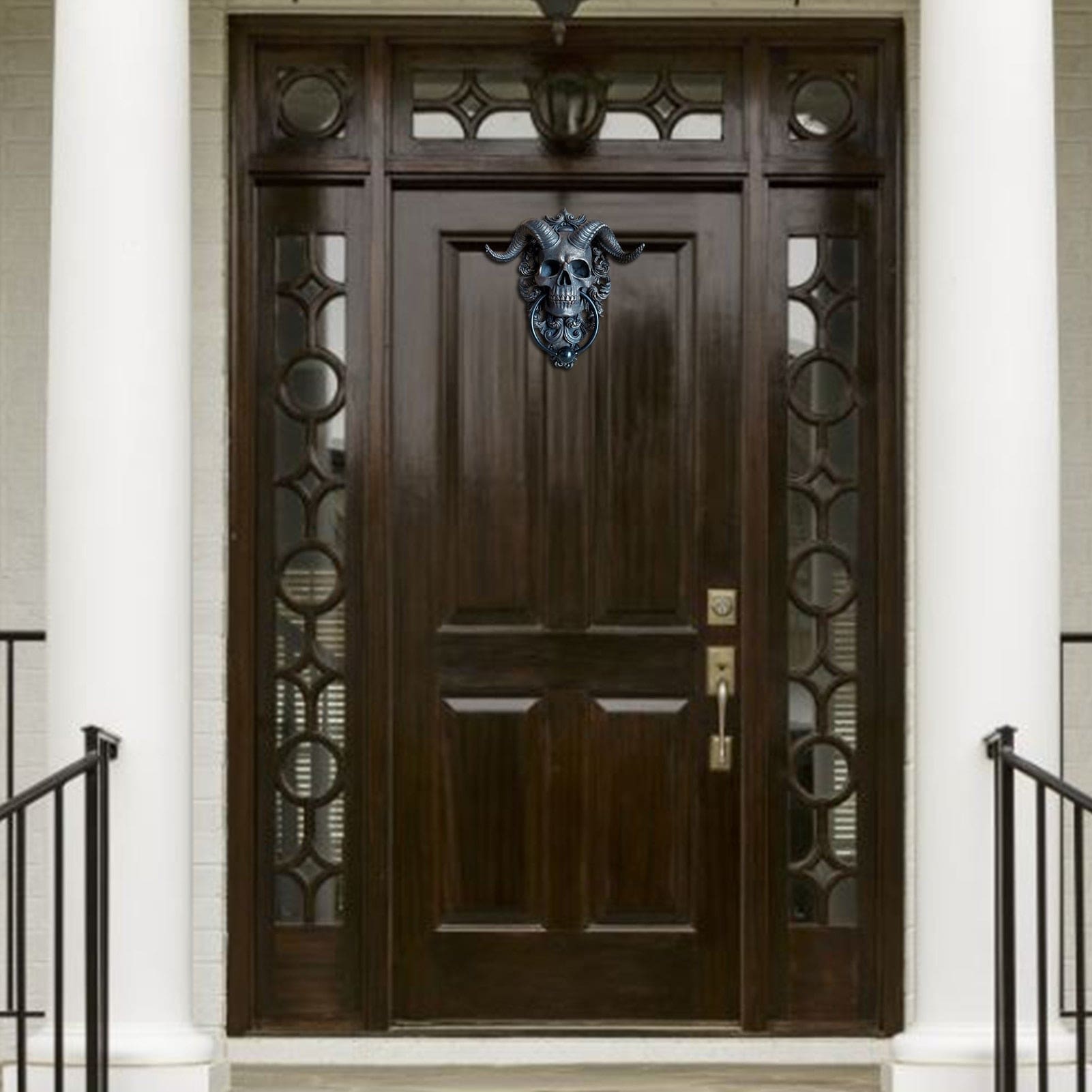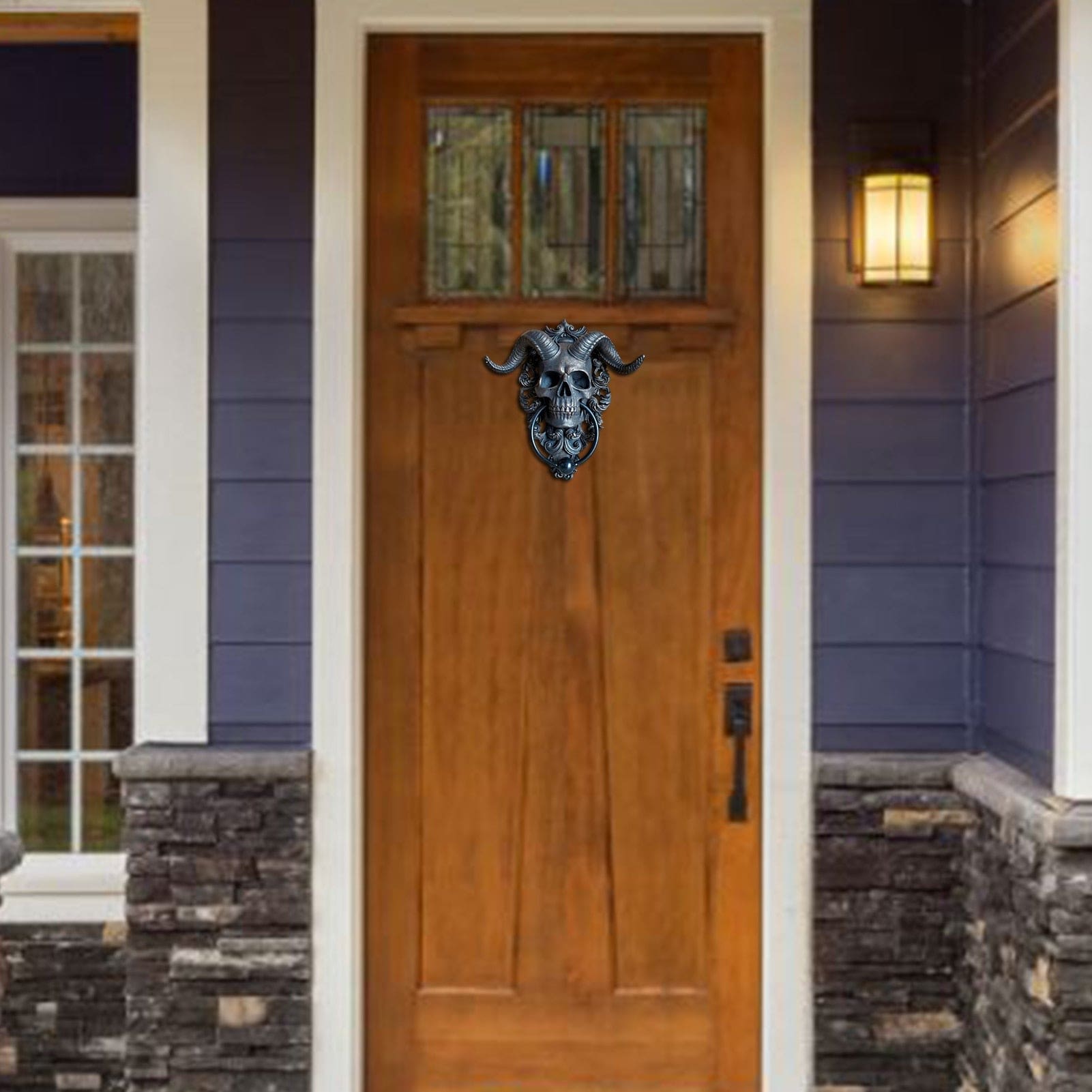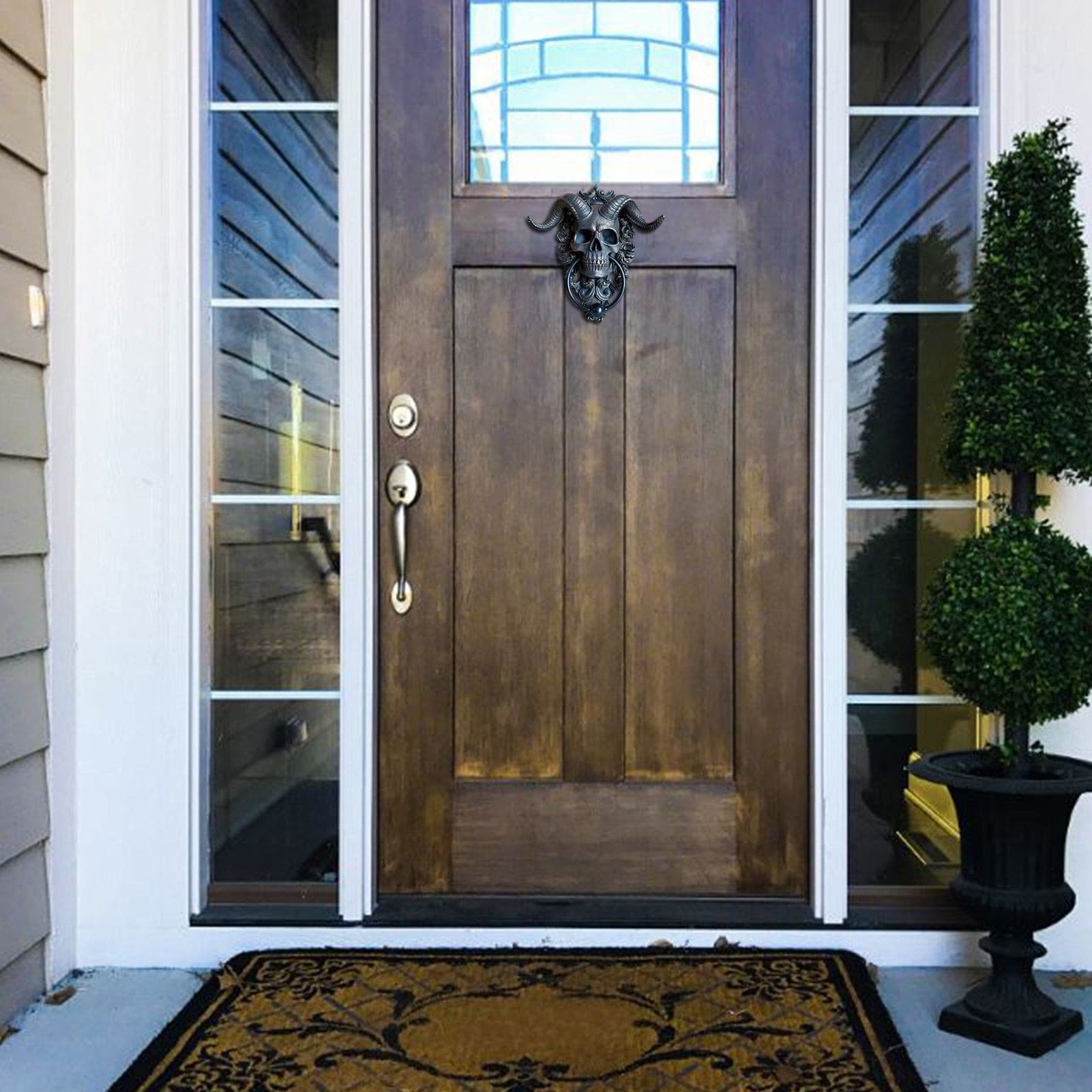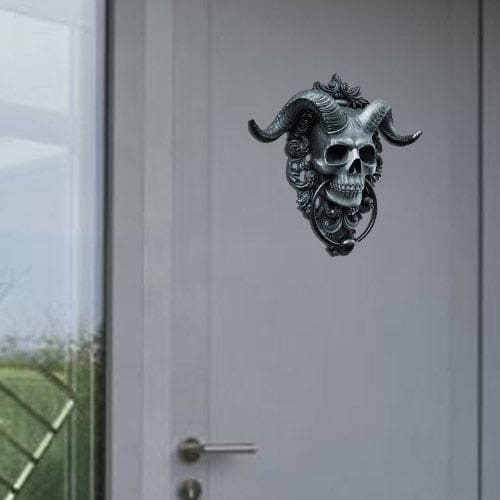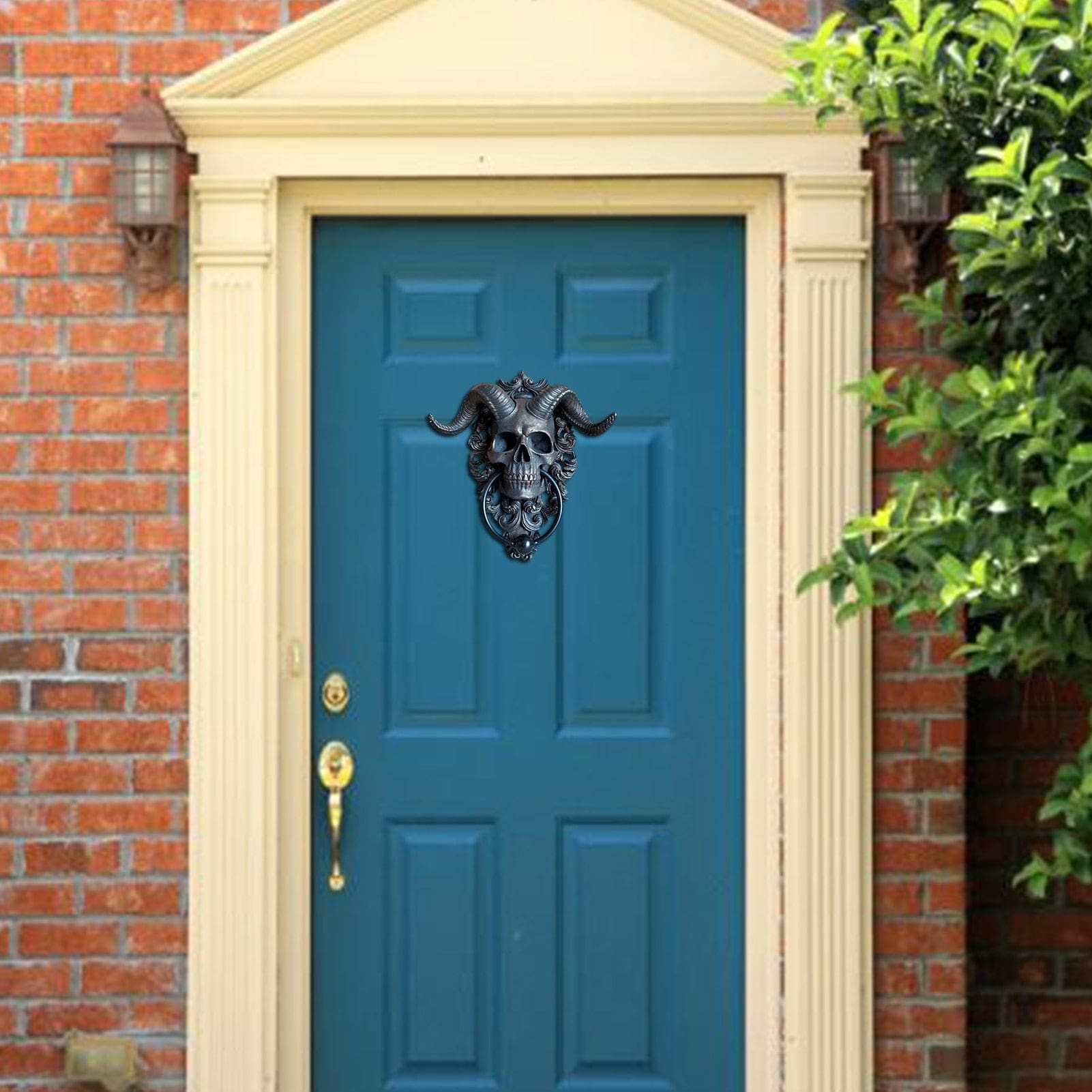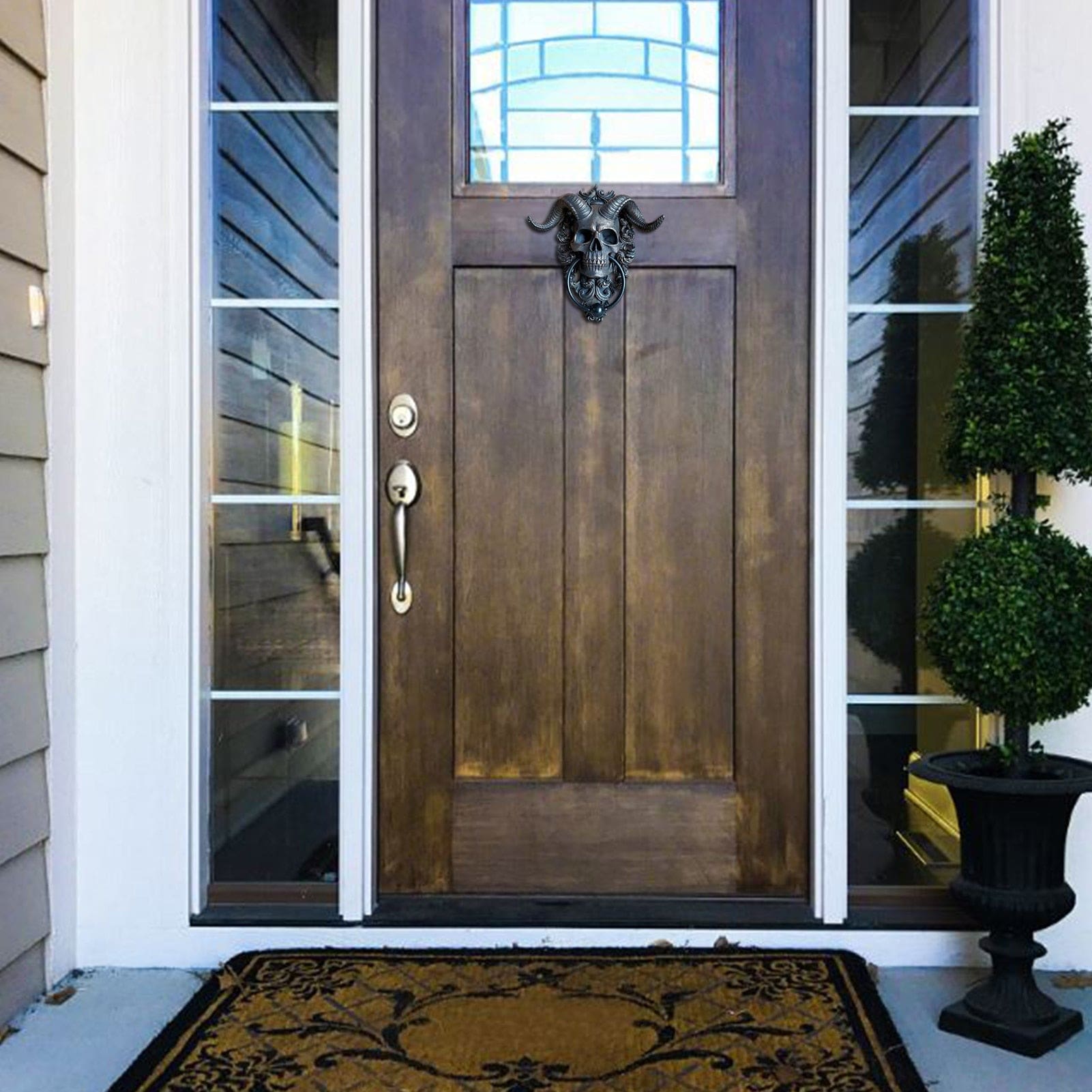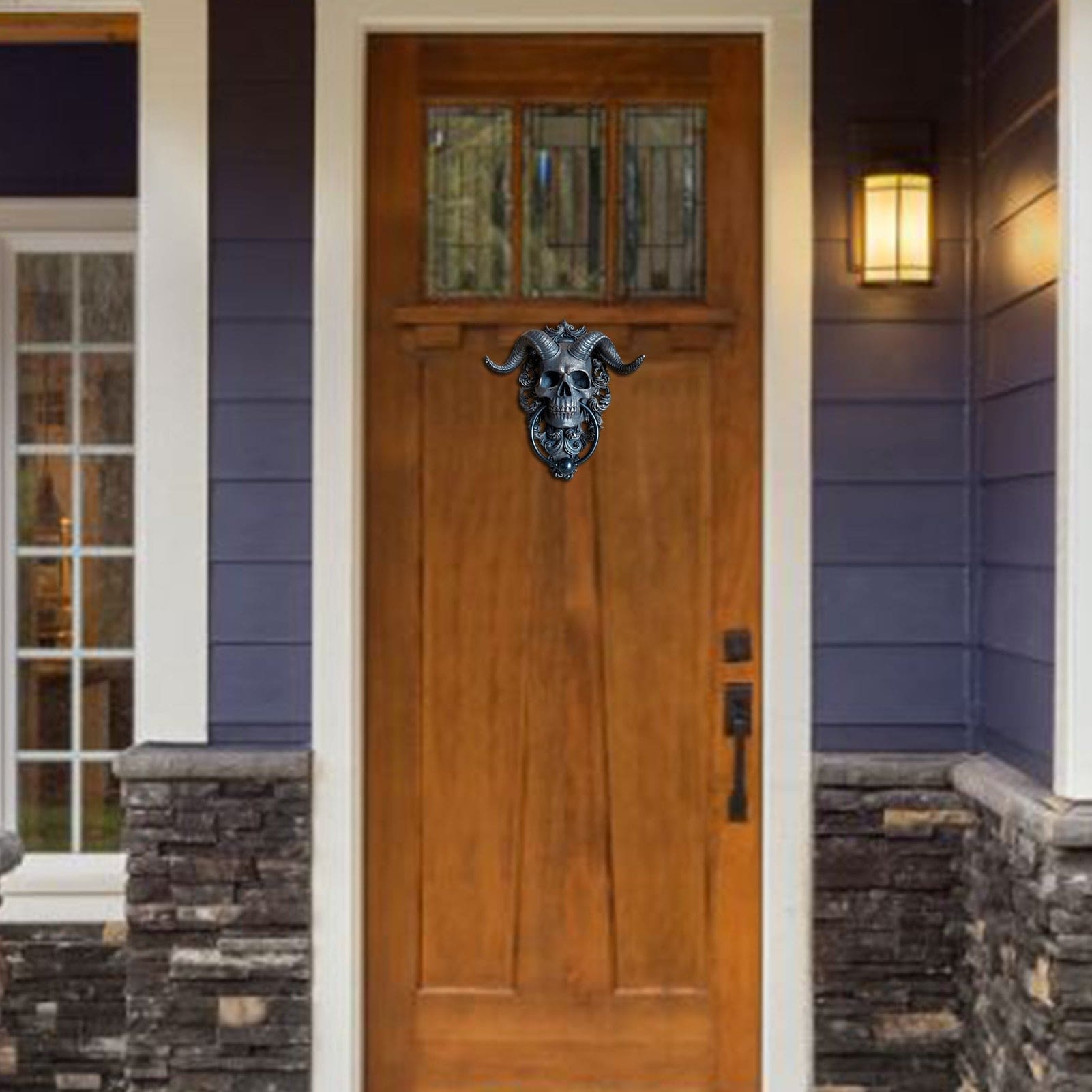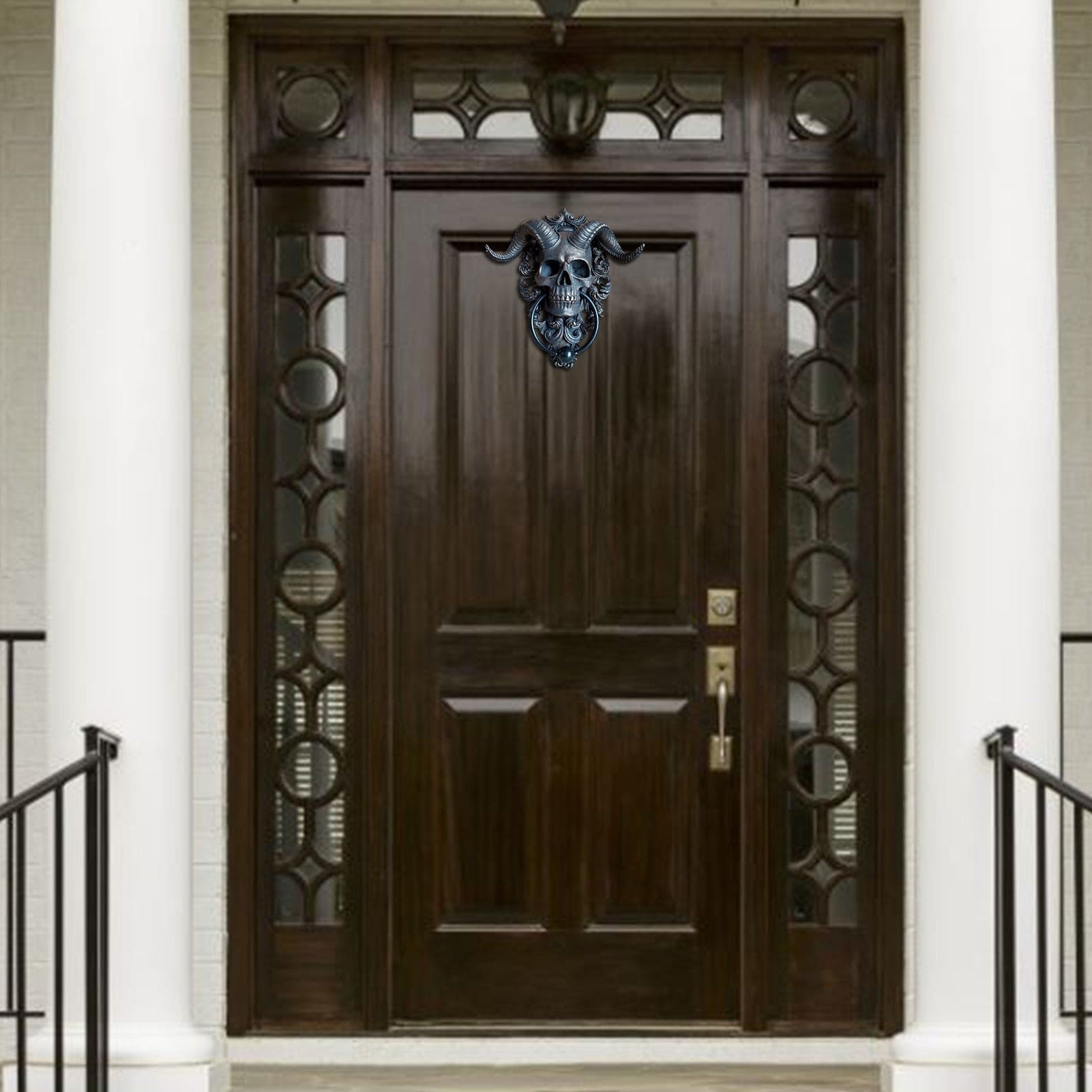 Day Of The Dead Door Knocker
This item is in stock now and ready to ship worldwide.
Scroll down for product details & size specifications.
Make it Halloween at your house all year round with this Day of the Dead horned skull door knocker.
Guests will feel like they are knocking to enter the underworld when they are treated by this stunning but disconcerting knocker.
The horns represent the horned god of Wicca, who is the consort of the goddess and also the protector of the underworld.
This is the perfect Gothic gargoyle for a dark alternative home.
Continue the look inside with this Wicked Cat Wall Decal.