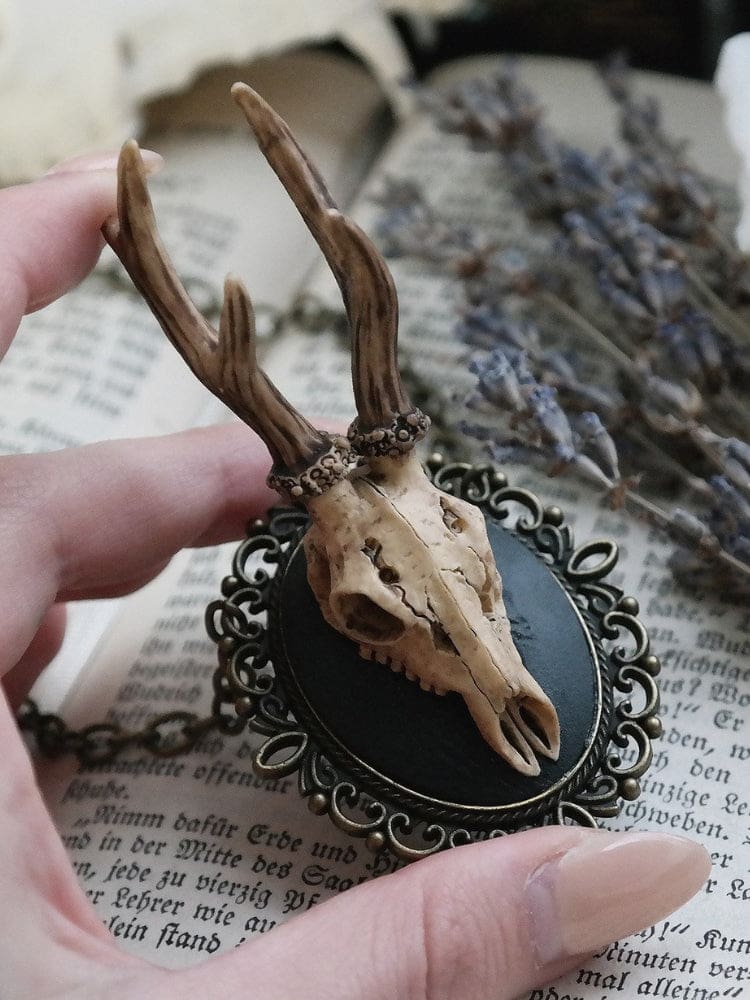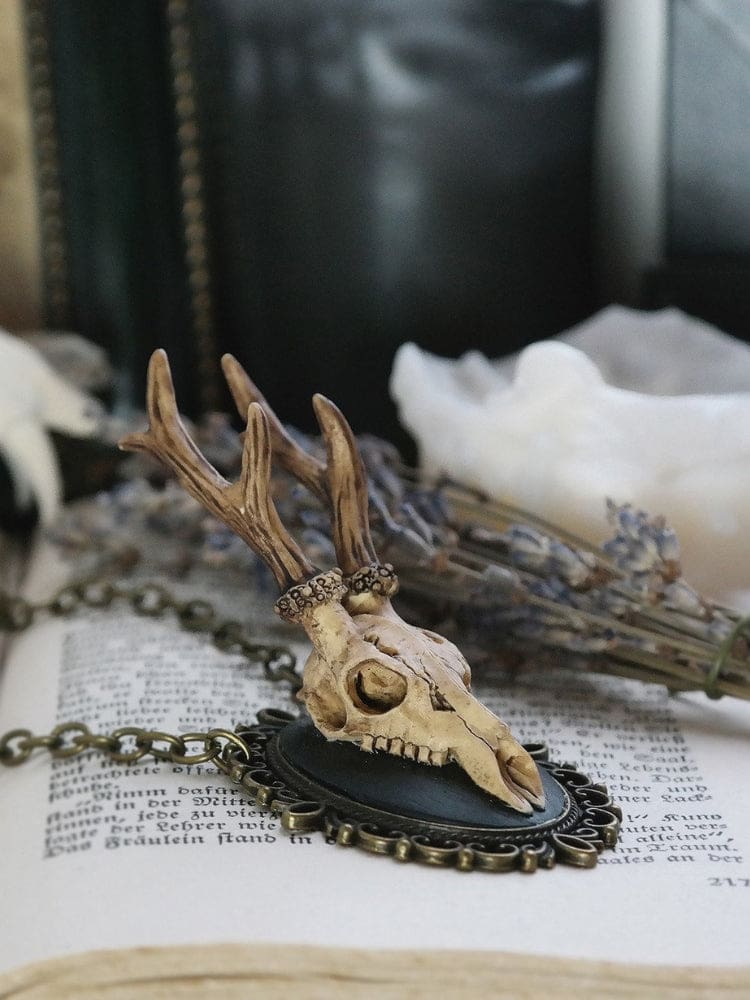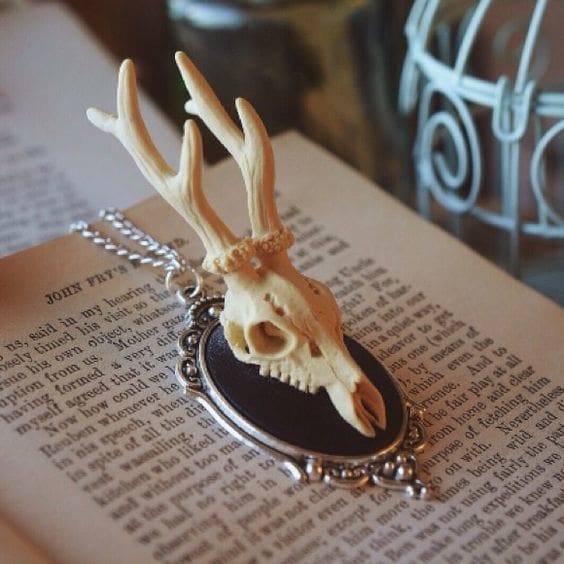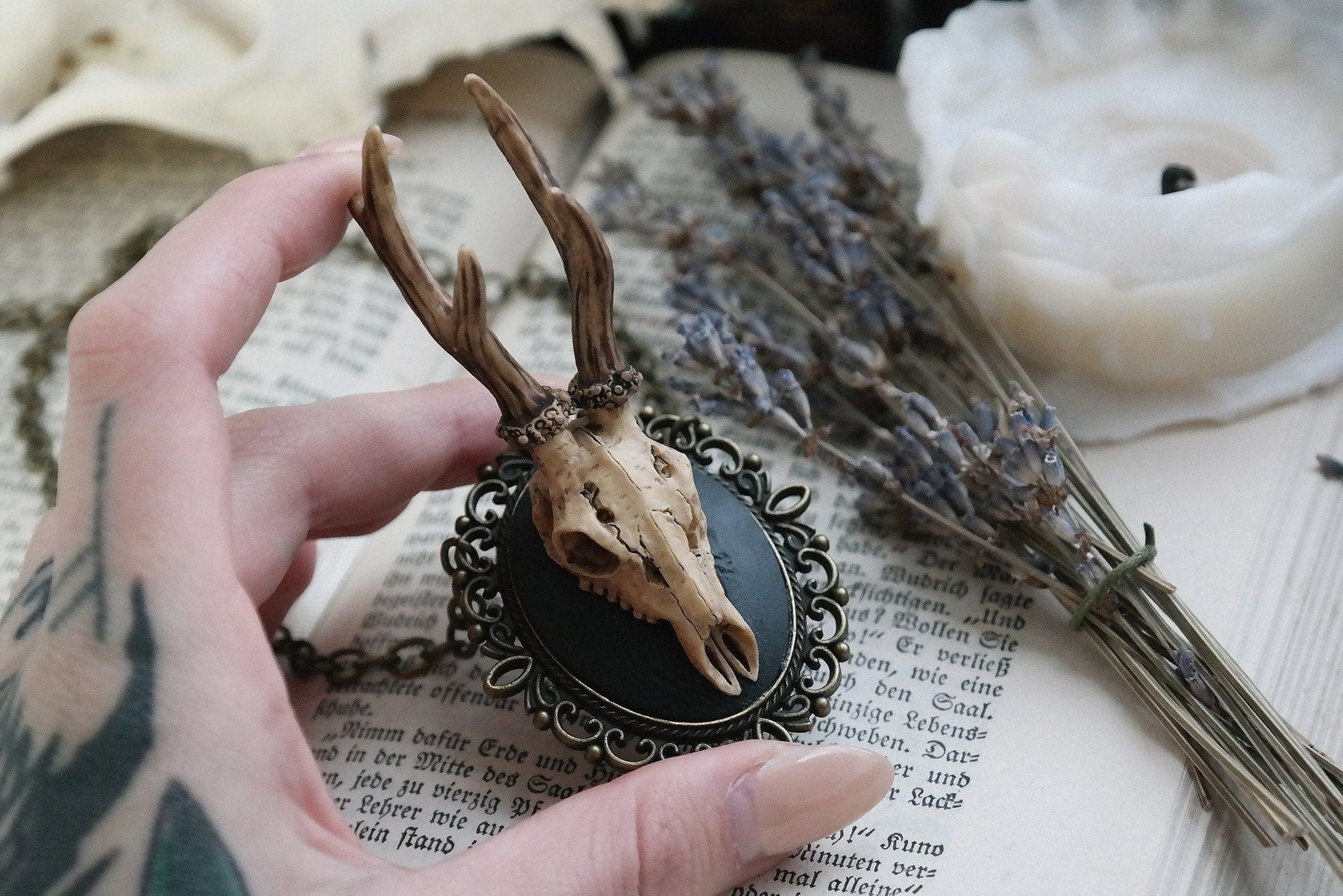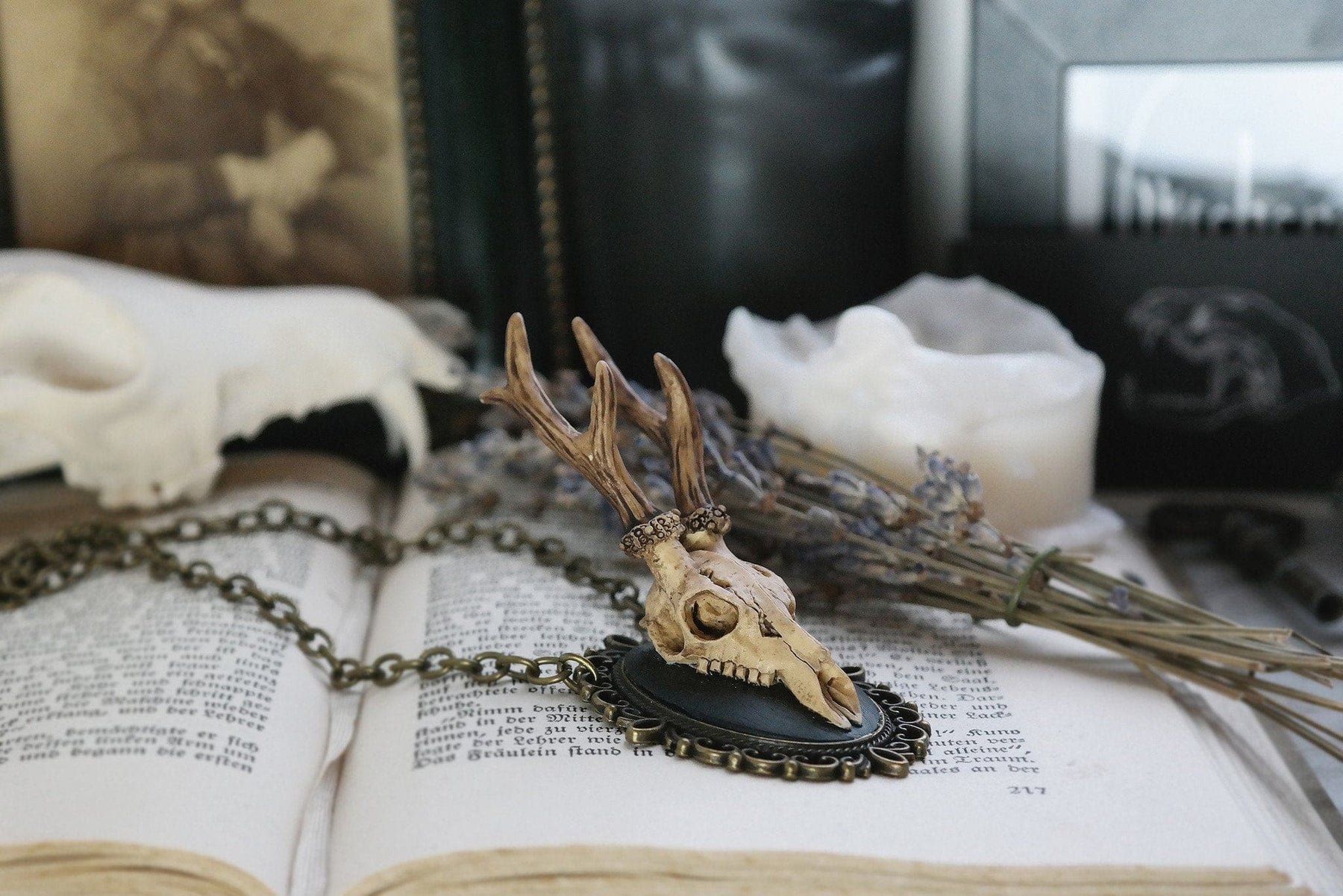 Deer Skull Cameo Pendant
This item is in stock now and ready to ship worldwide.
Scroll down for product details & size specifications.
Antique-style cameo pendant decorated with a small deer skull.
Represents ideas of renewal and endings representing new beginnings.
The perfect gothic accessory or altarpiece of necromantic rituals.
Lovers of animals, nature and the horned god of Wicca will be drawn to this piece.
The pendant is made from zinc alloy and resin and sits on a link chain.
Ideal for gothic goddesses, nature sprites, and dark magic practitioners.
You may also like this Day of the Dead horned skull door knocker.