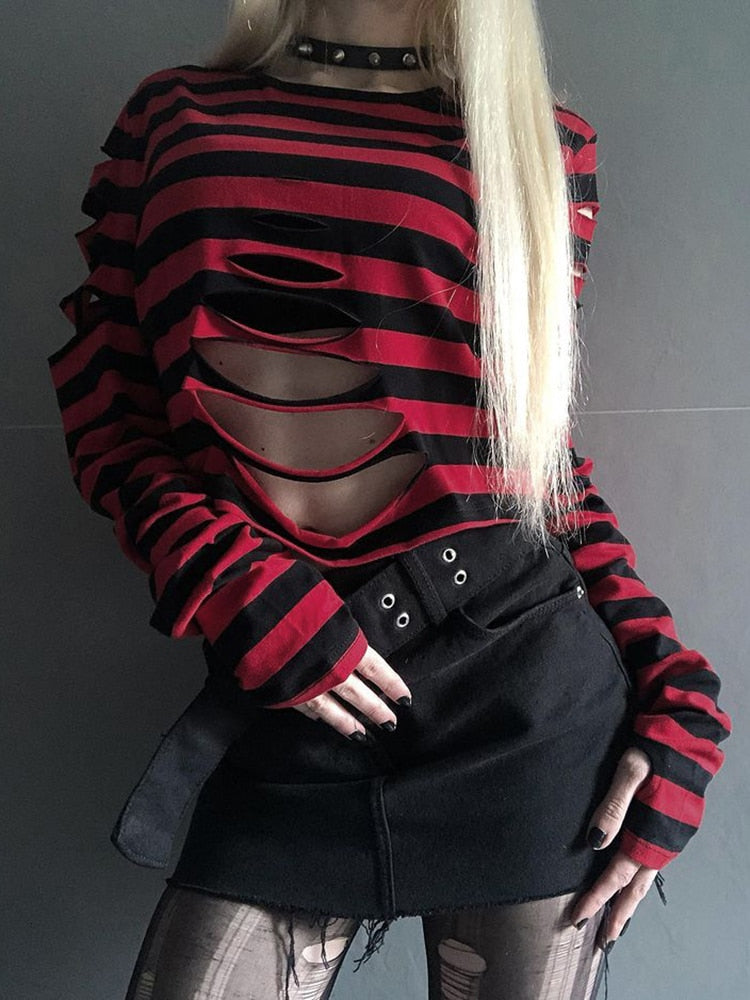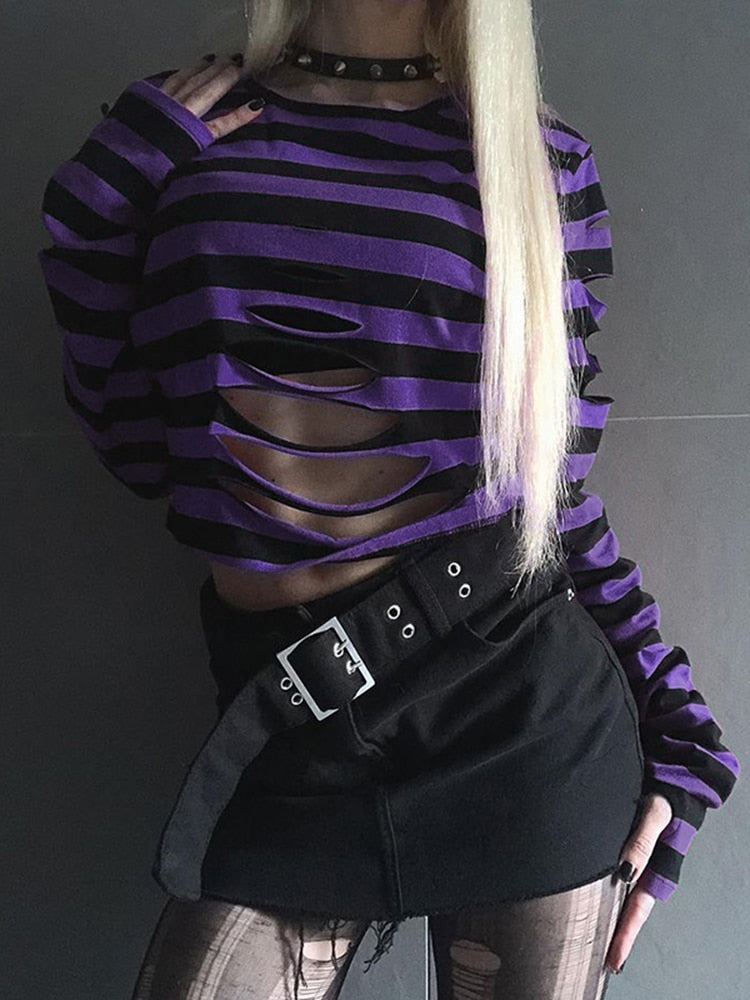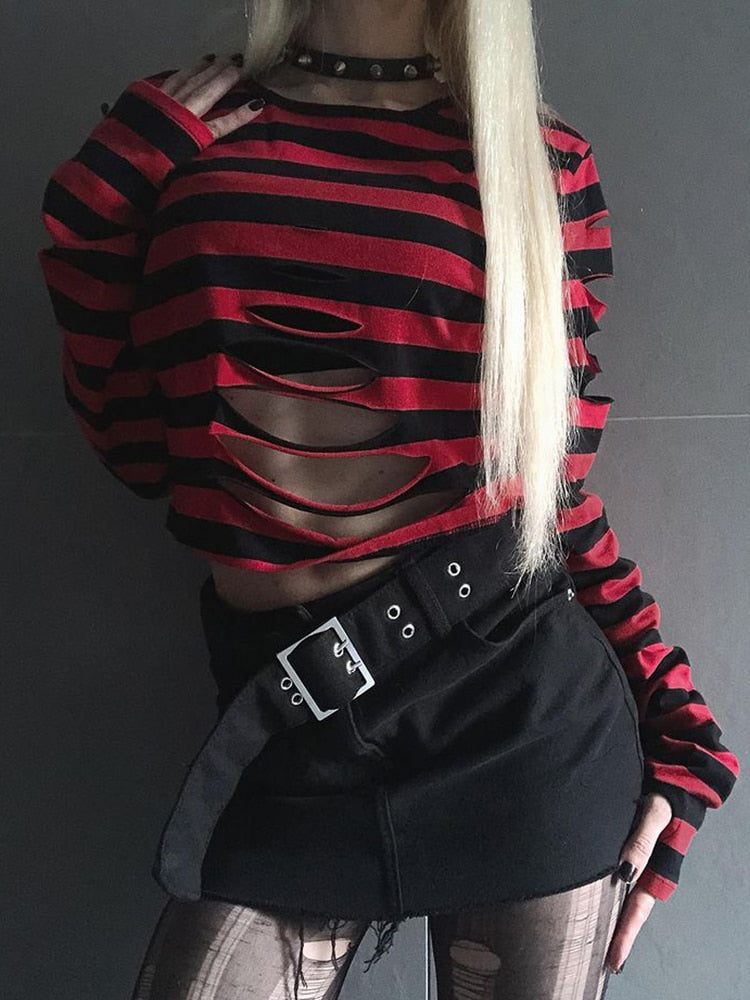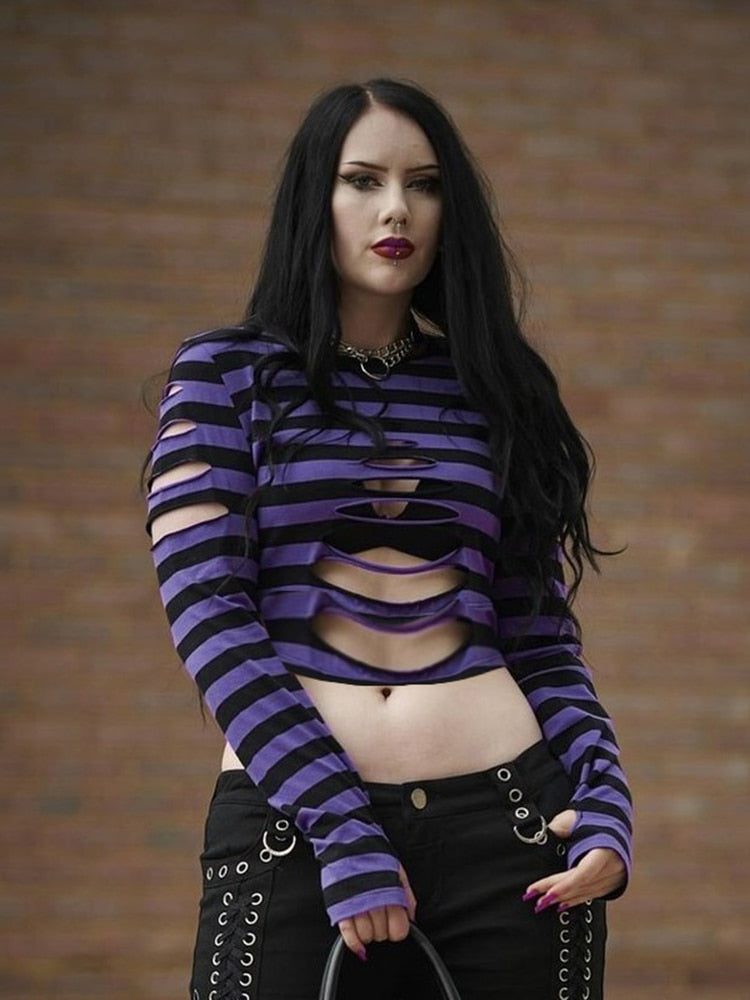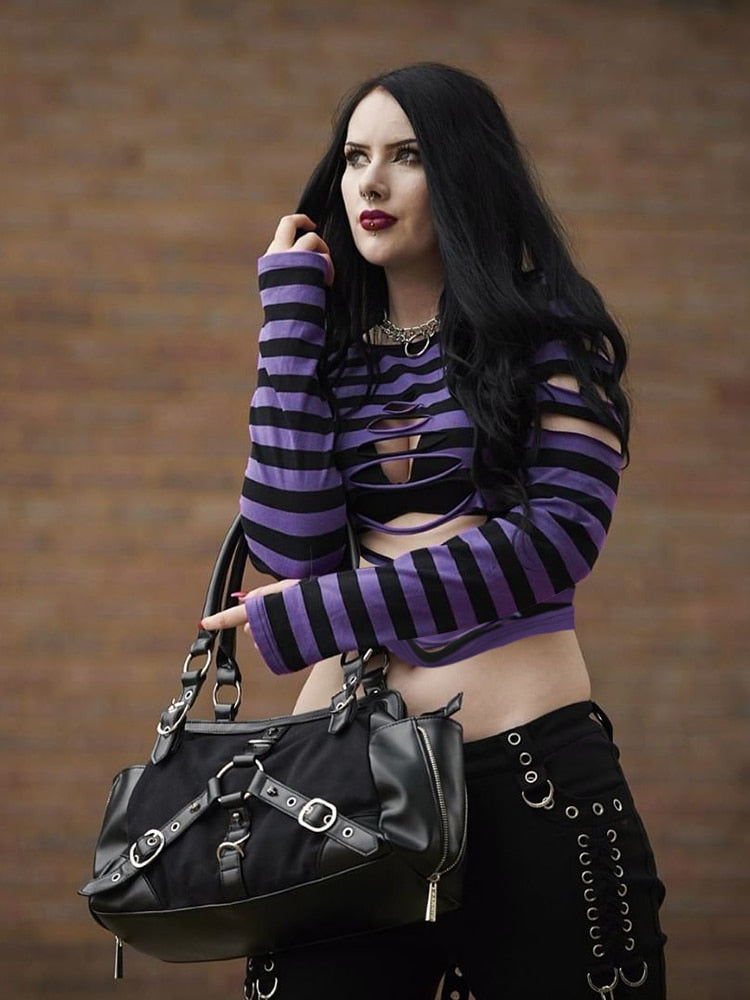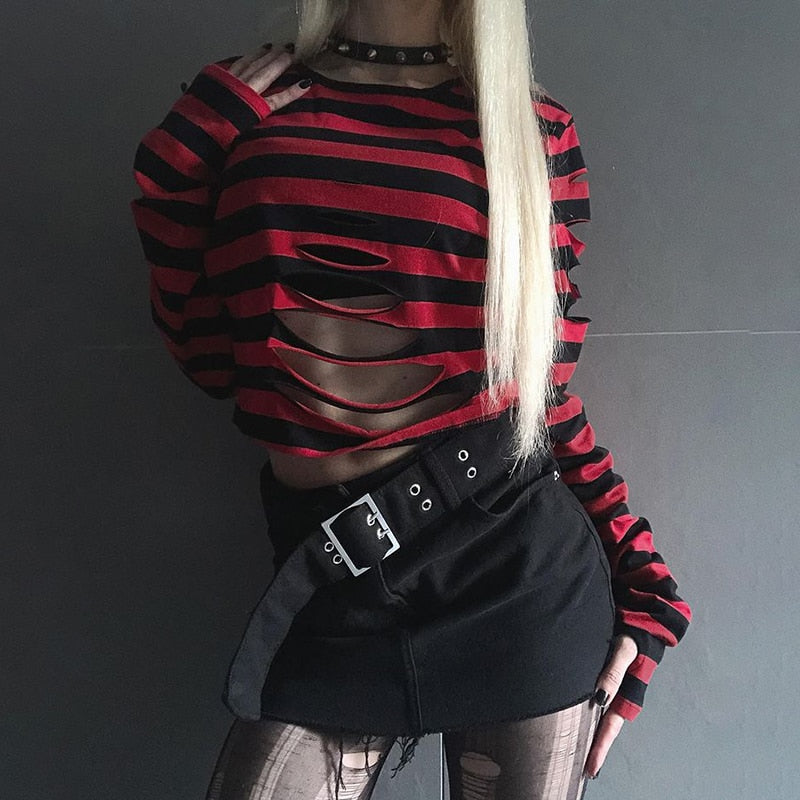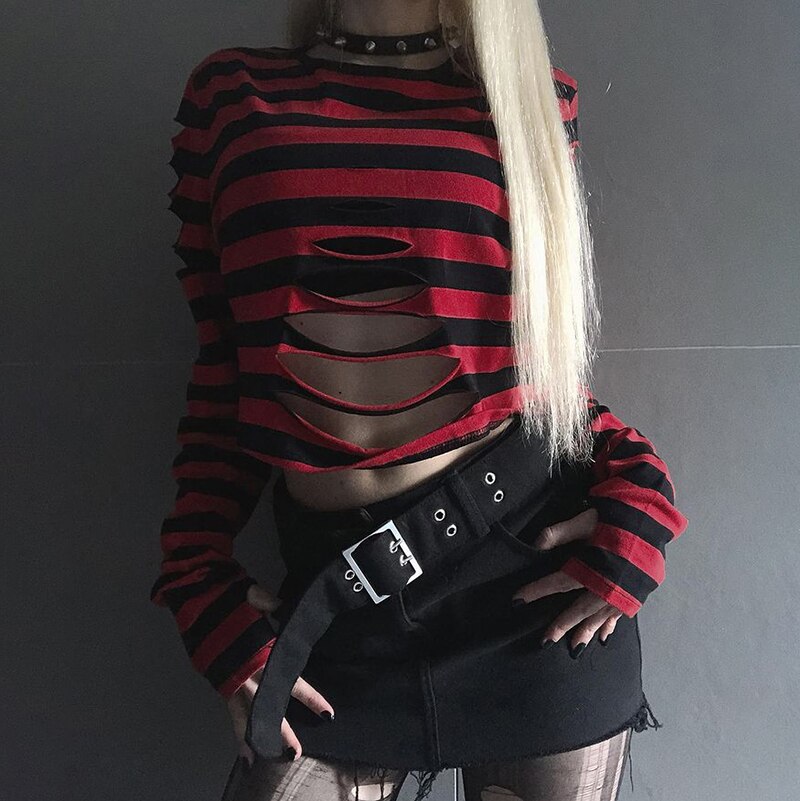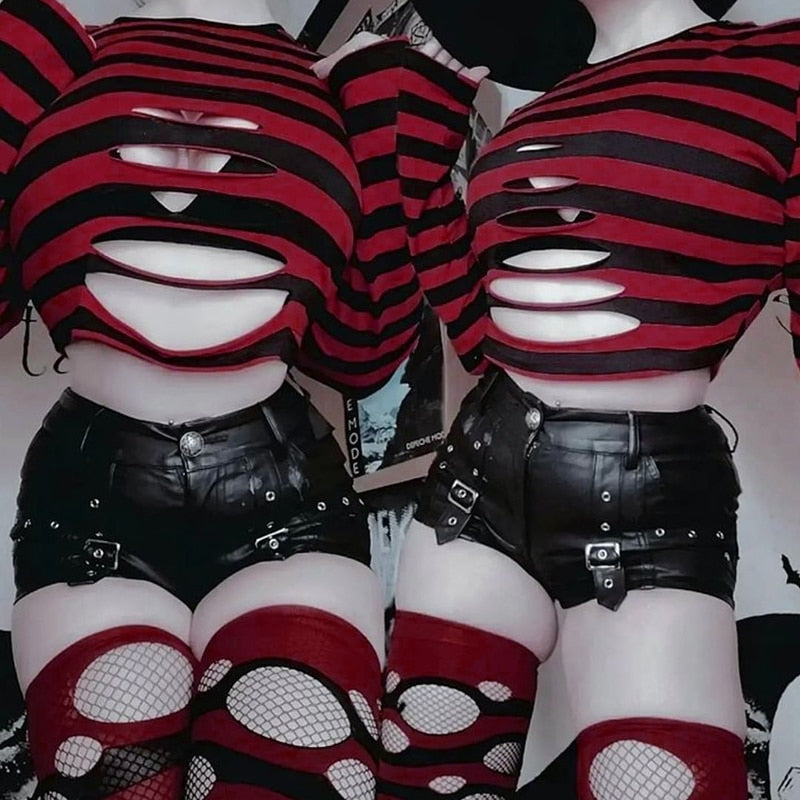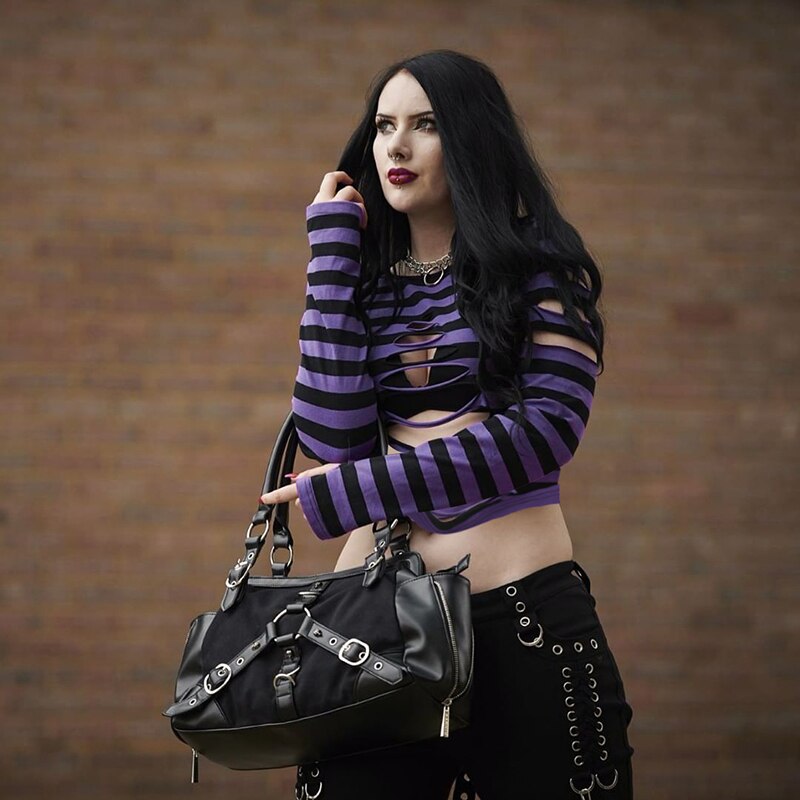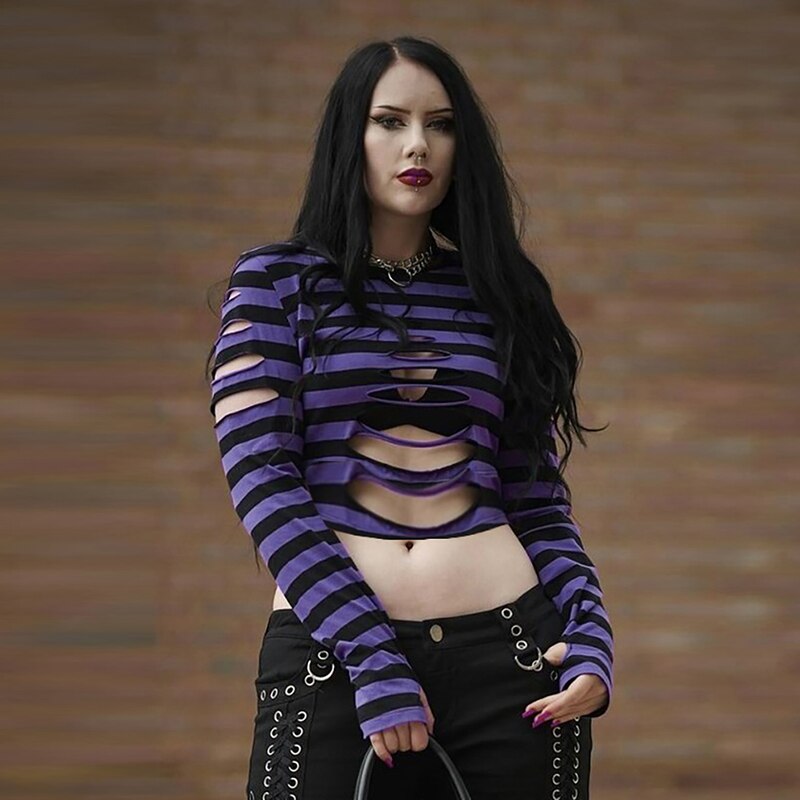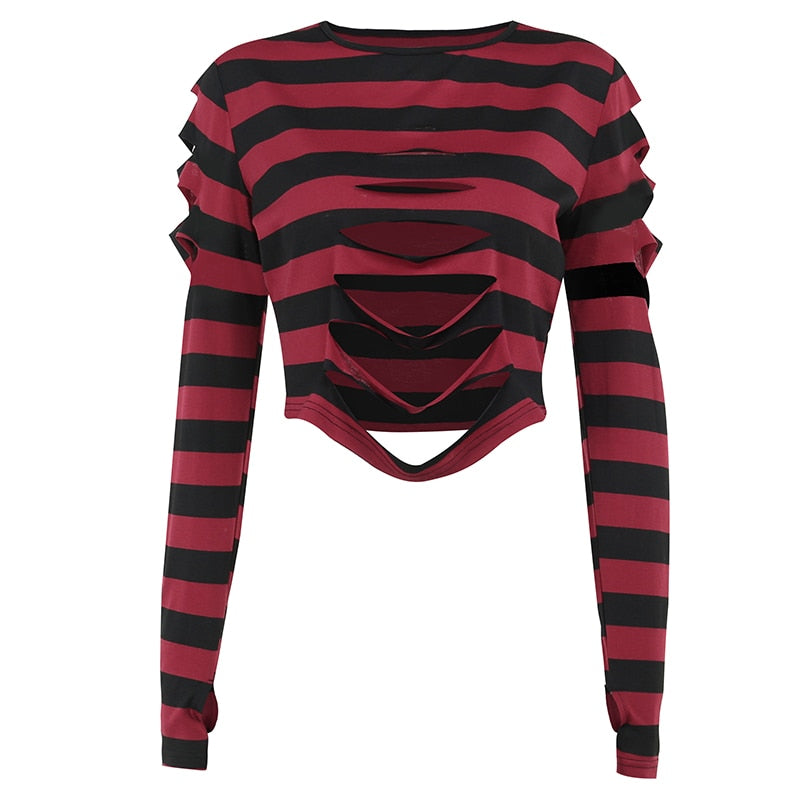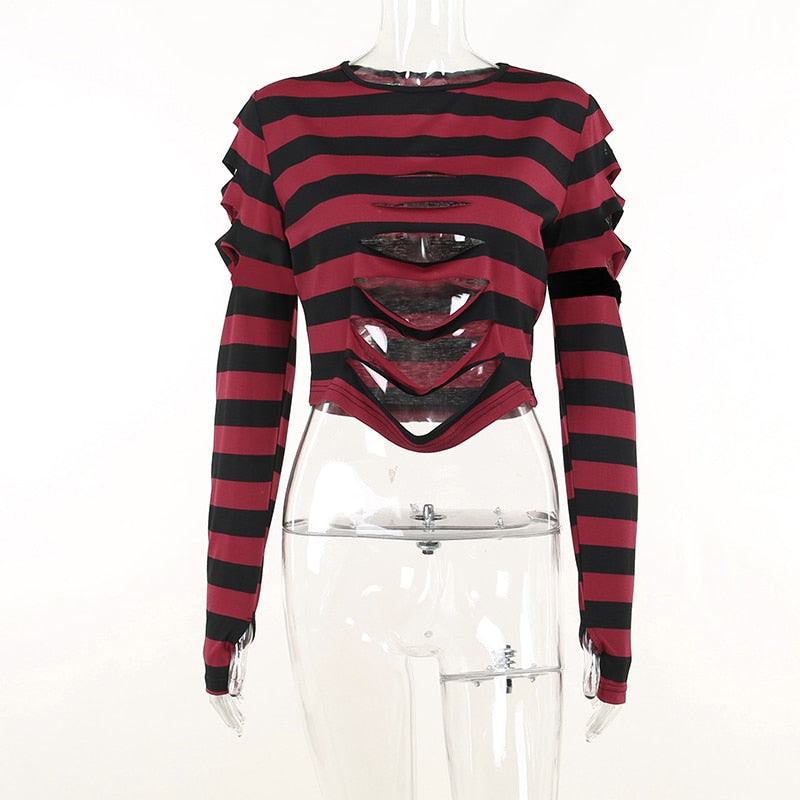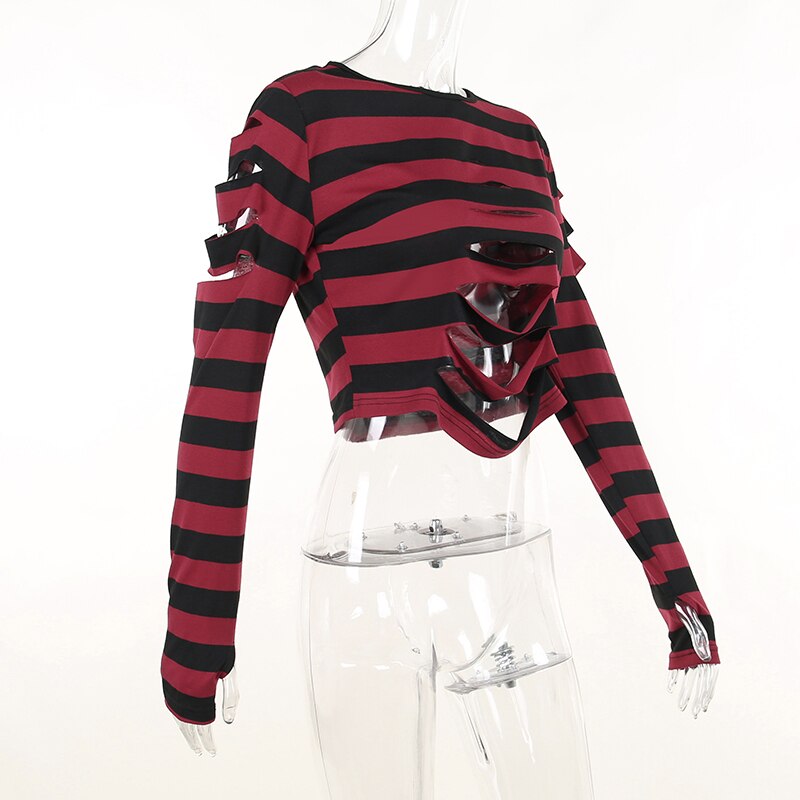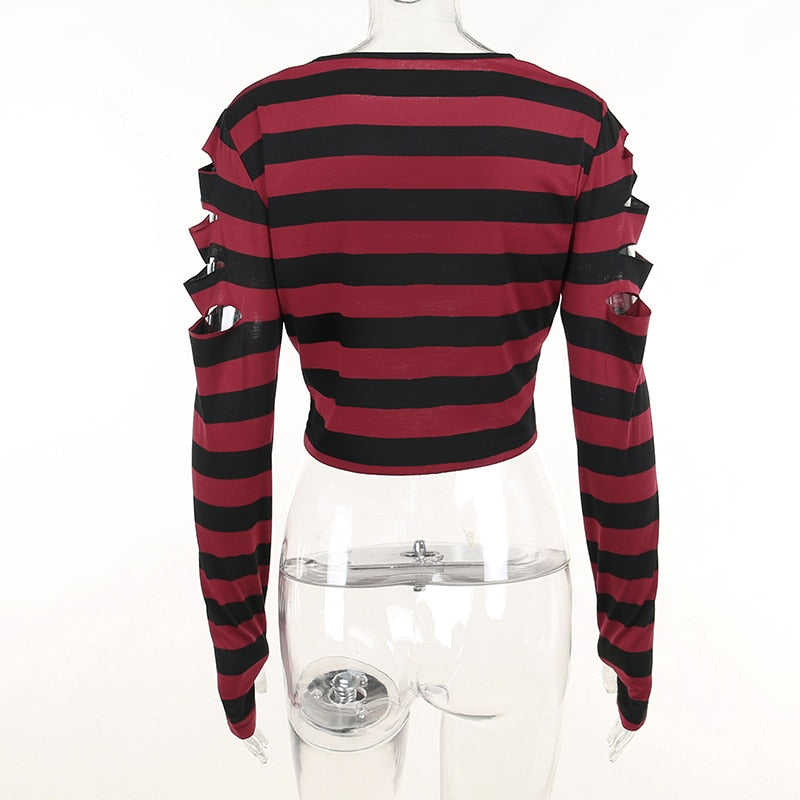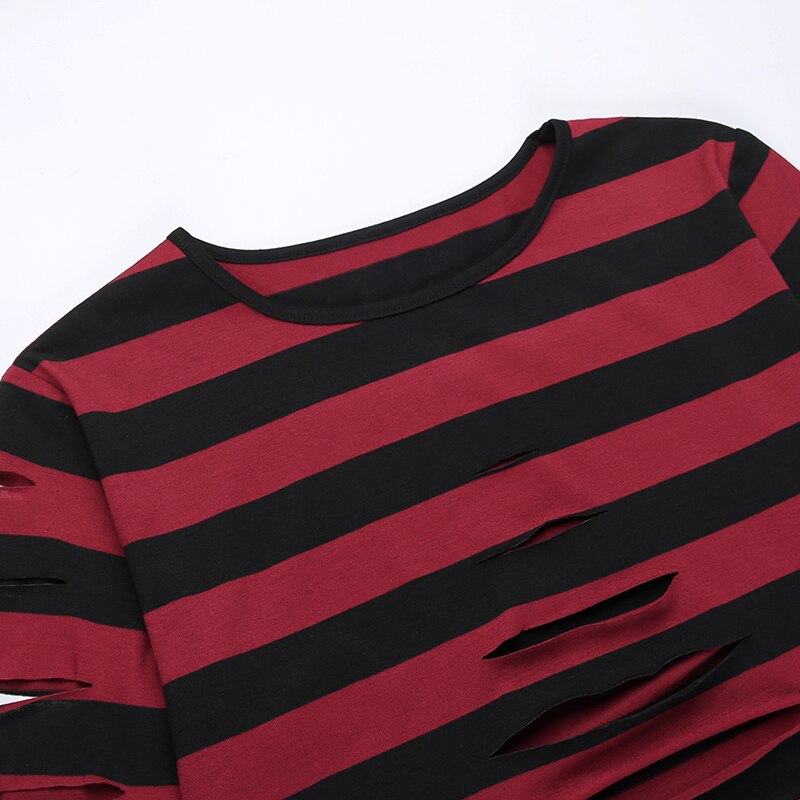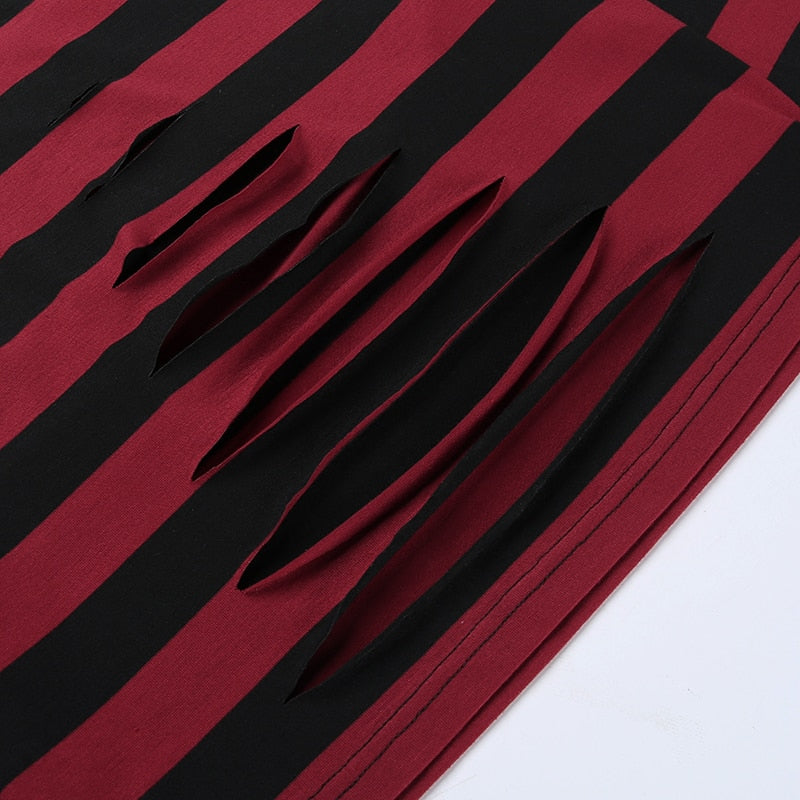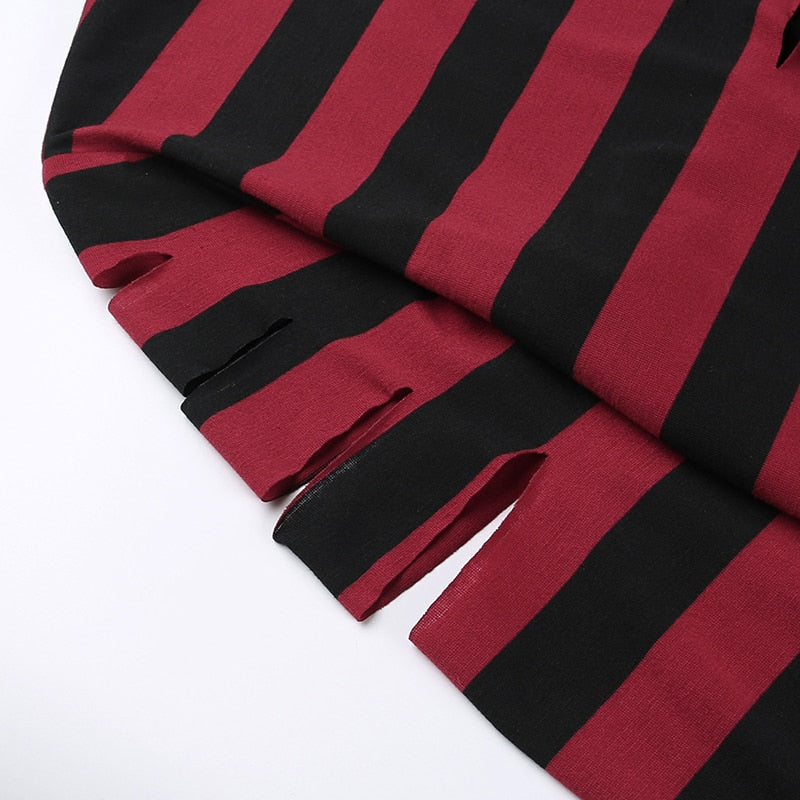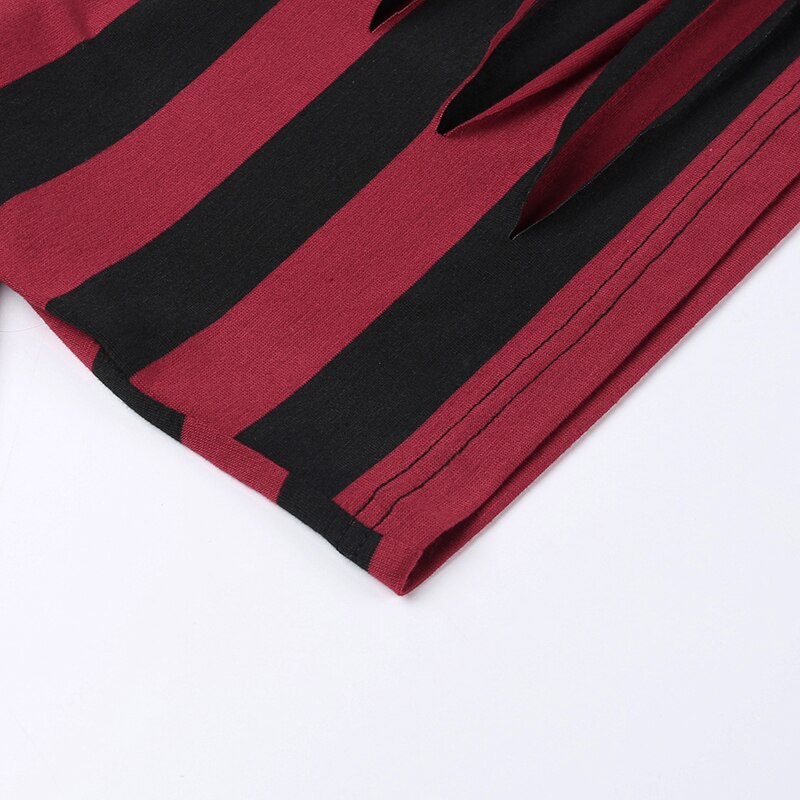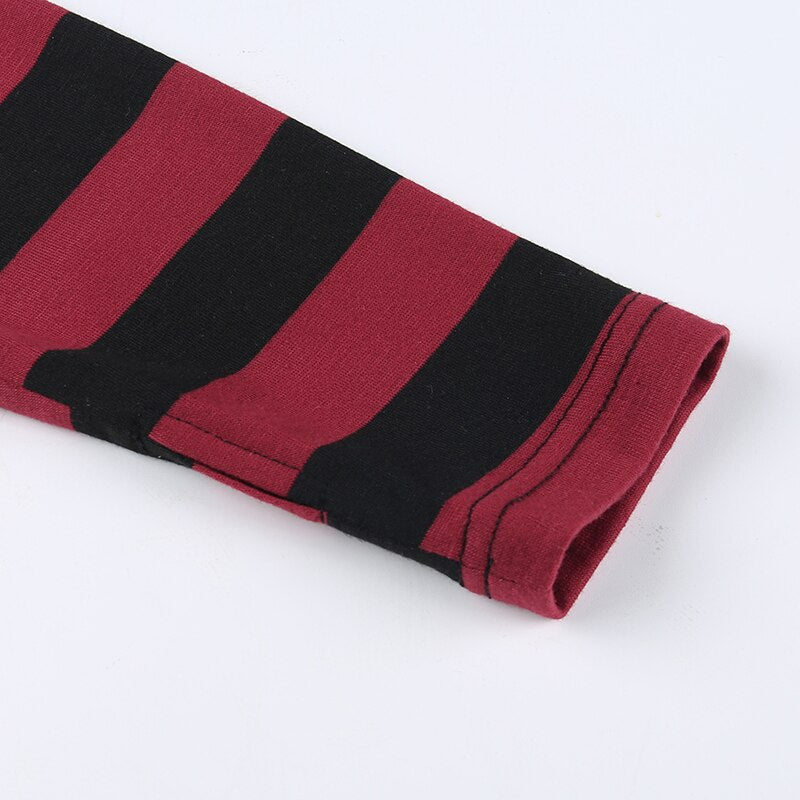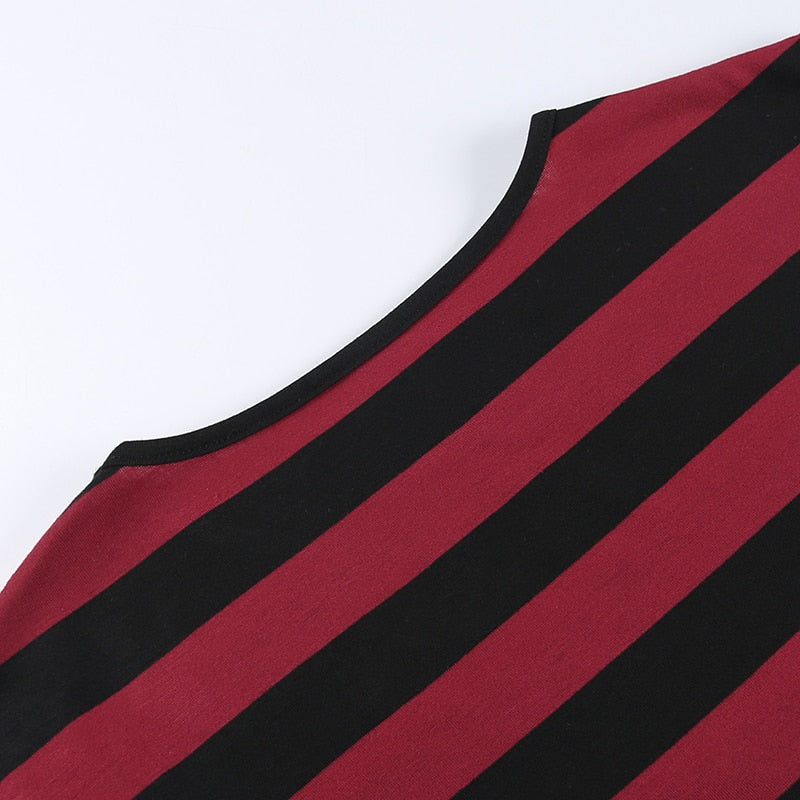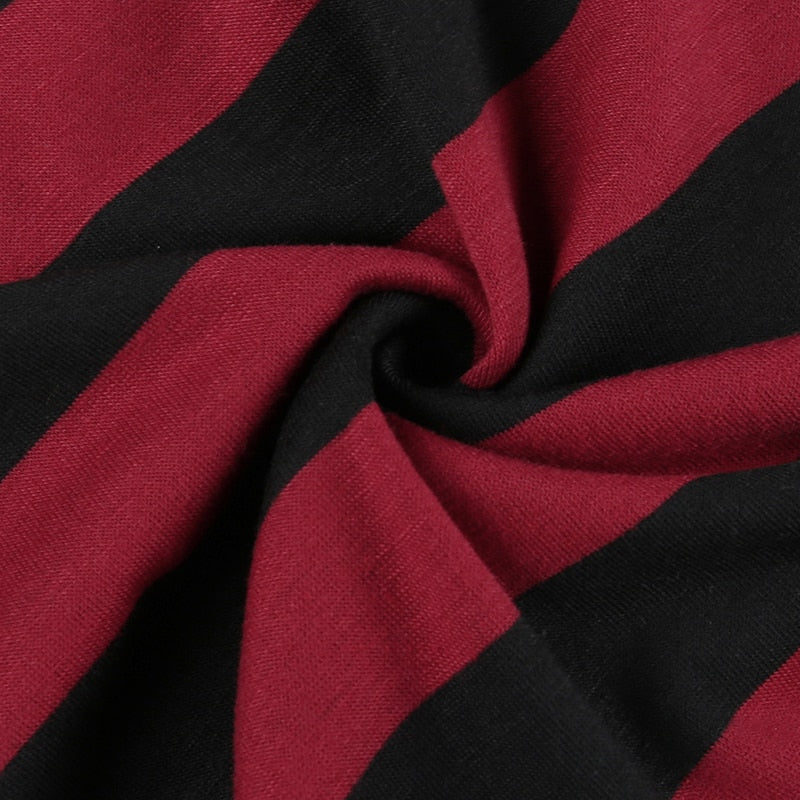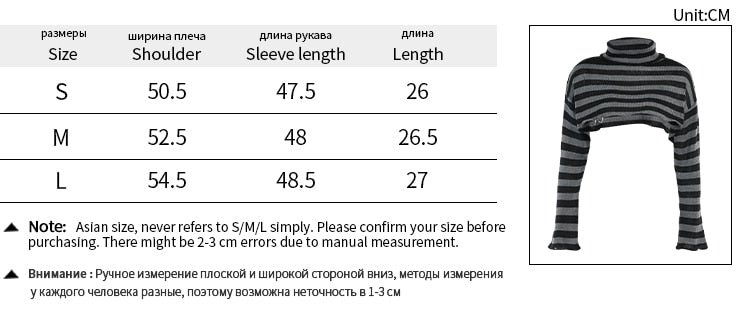 Destroyed Knit Striped Sweater
This item is in stock now and ready to ship worldwide.
Scroll down for product details & size specifications.
This knitted sweater is a punky Freddie Kruger style piece perfect for goth punks and dark alternative fashionistas.
Choose between red and purple for your striped jumper with extra long sleeves that ends just above the navel.
There are distressed tears in the front of the jumper that reveal just the right among of skin.
Wear it with these Day of the Ram leggings for your perfect wintery dark look.