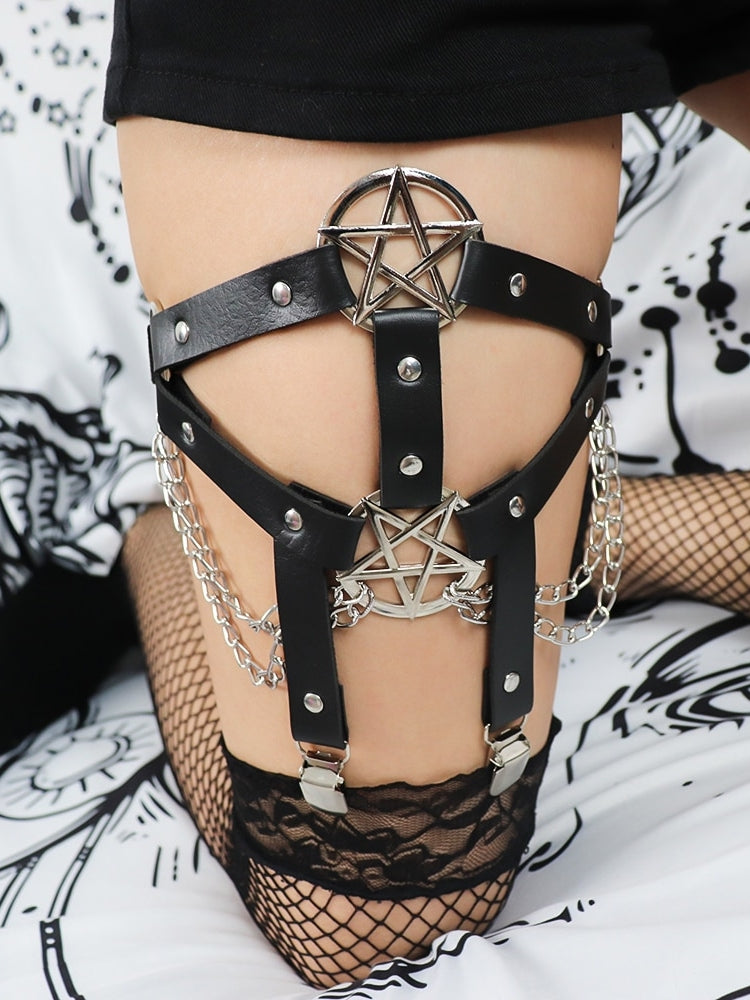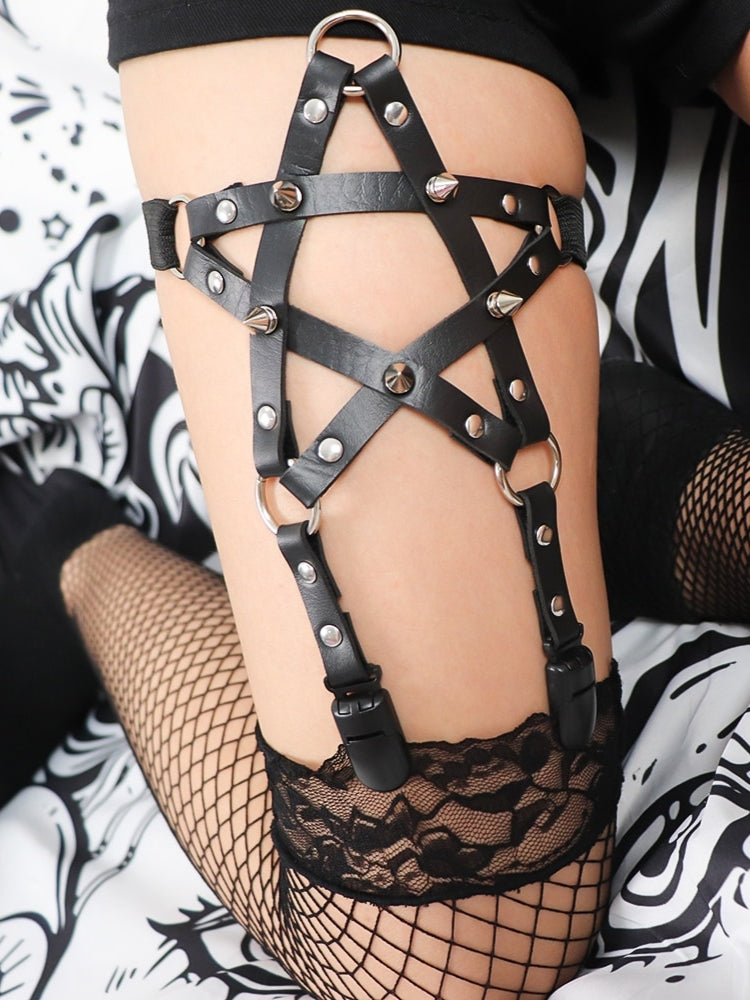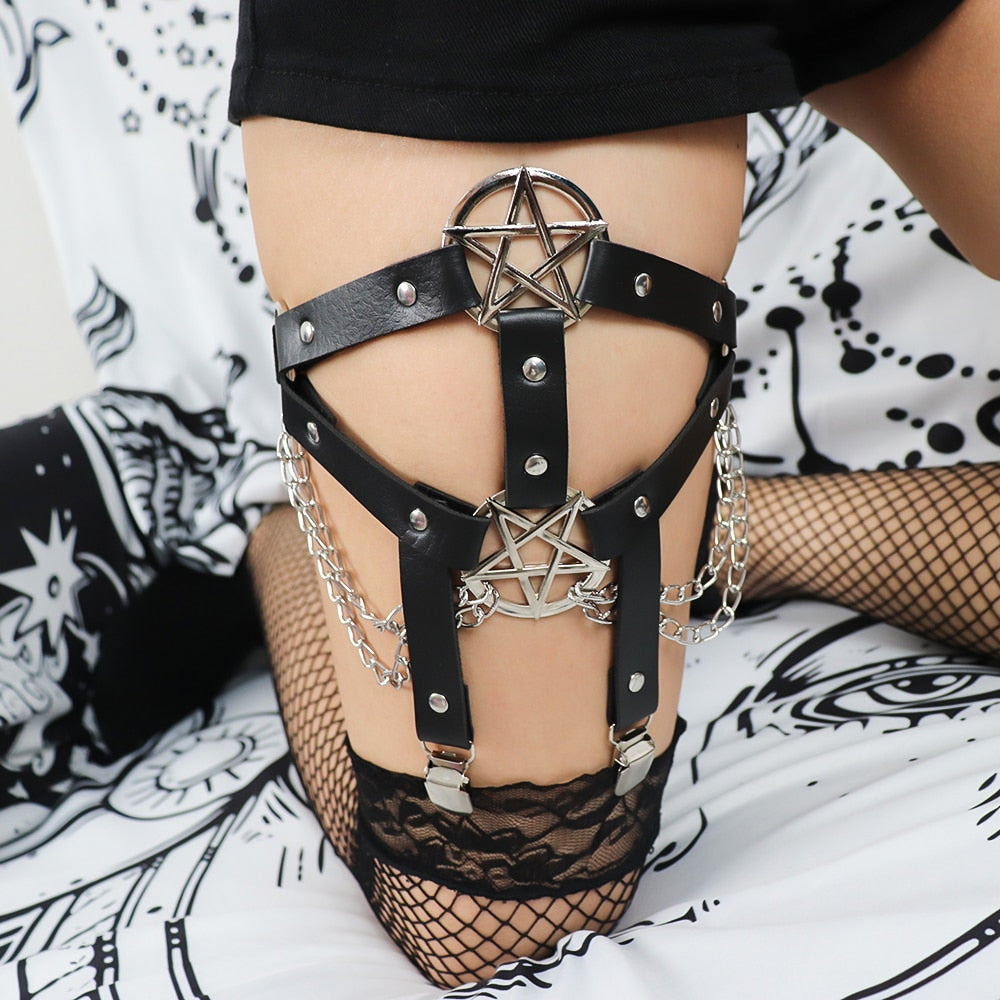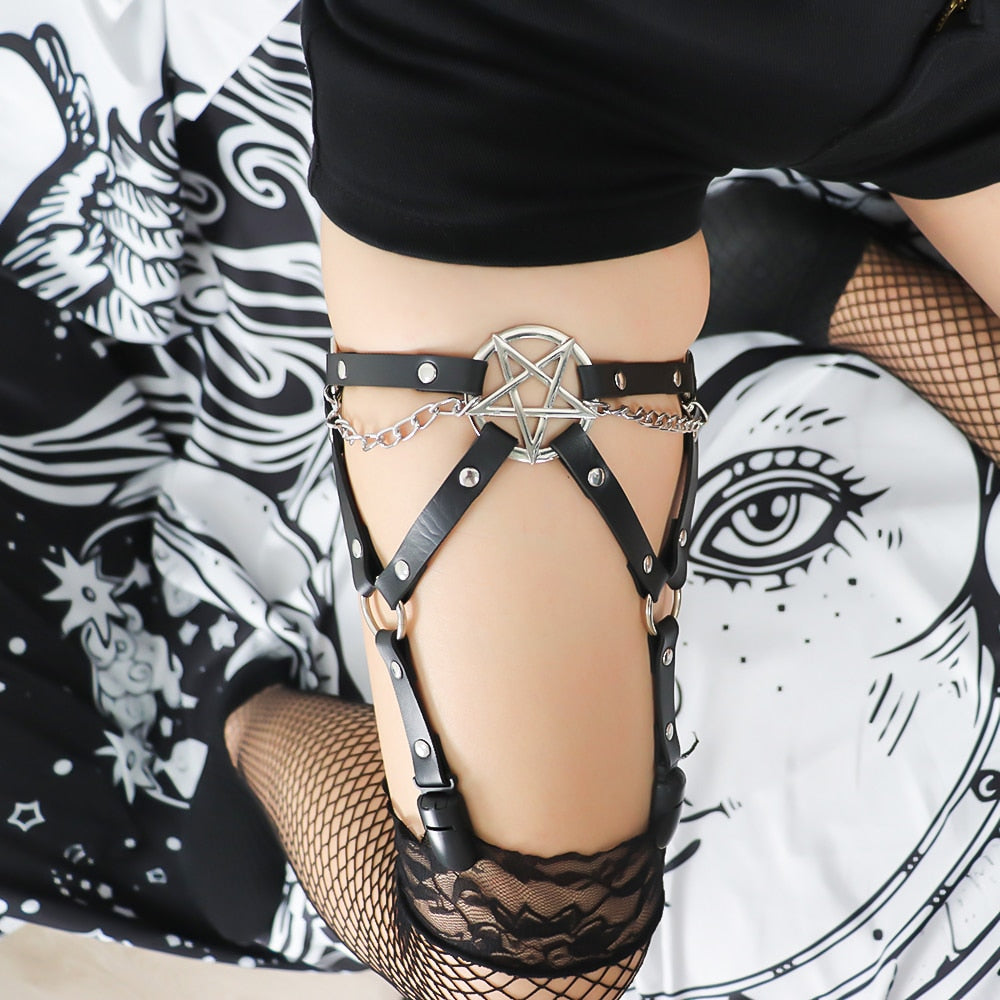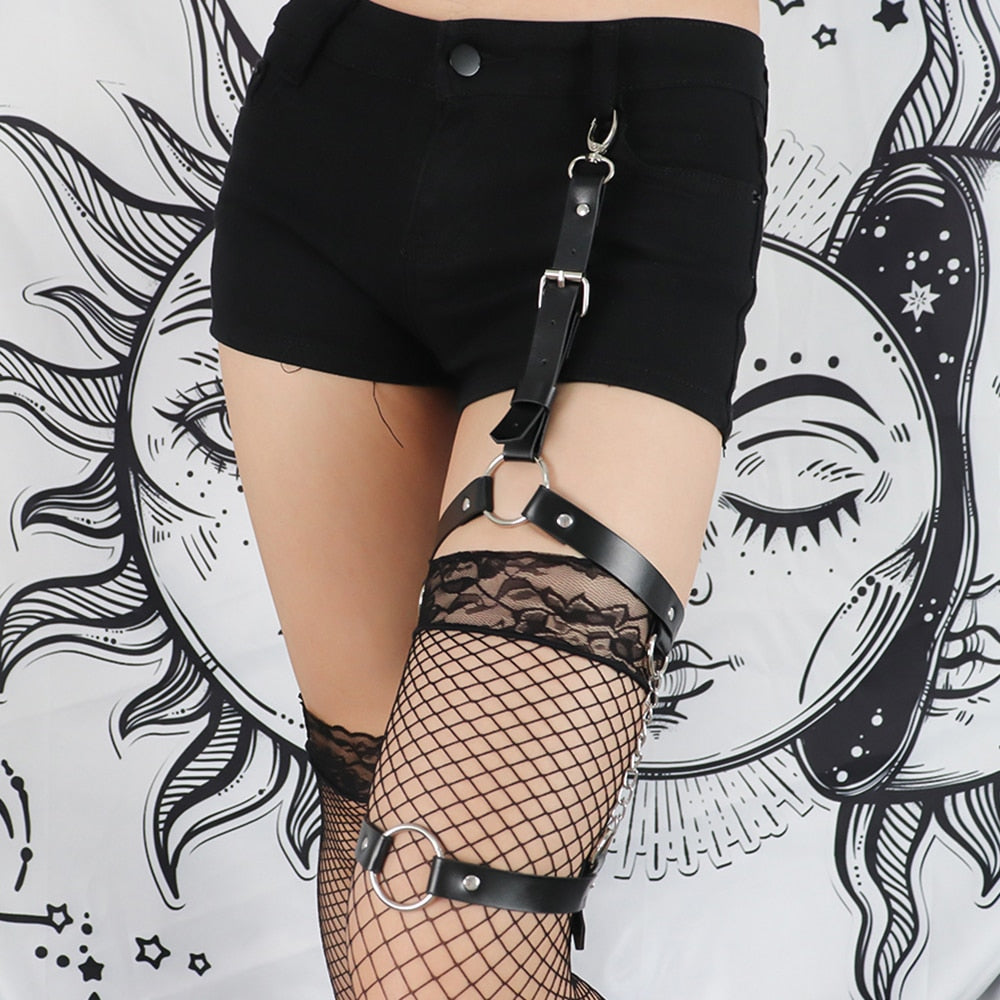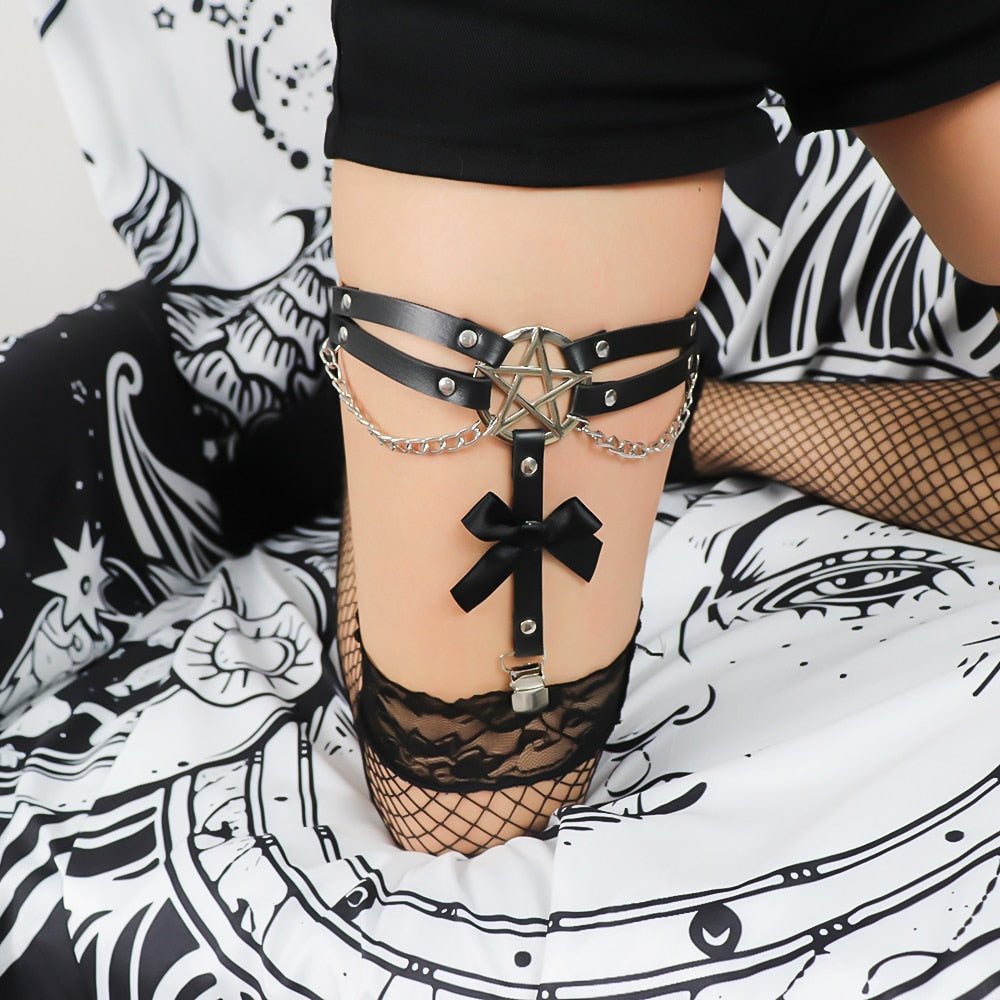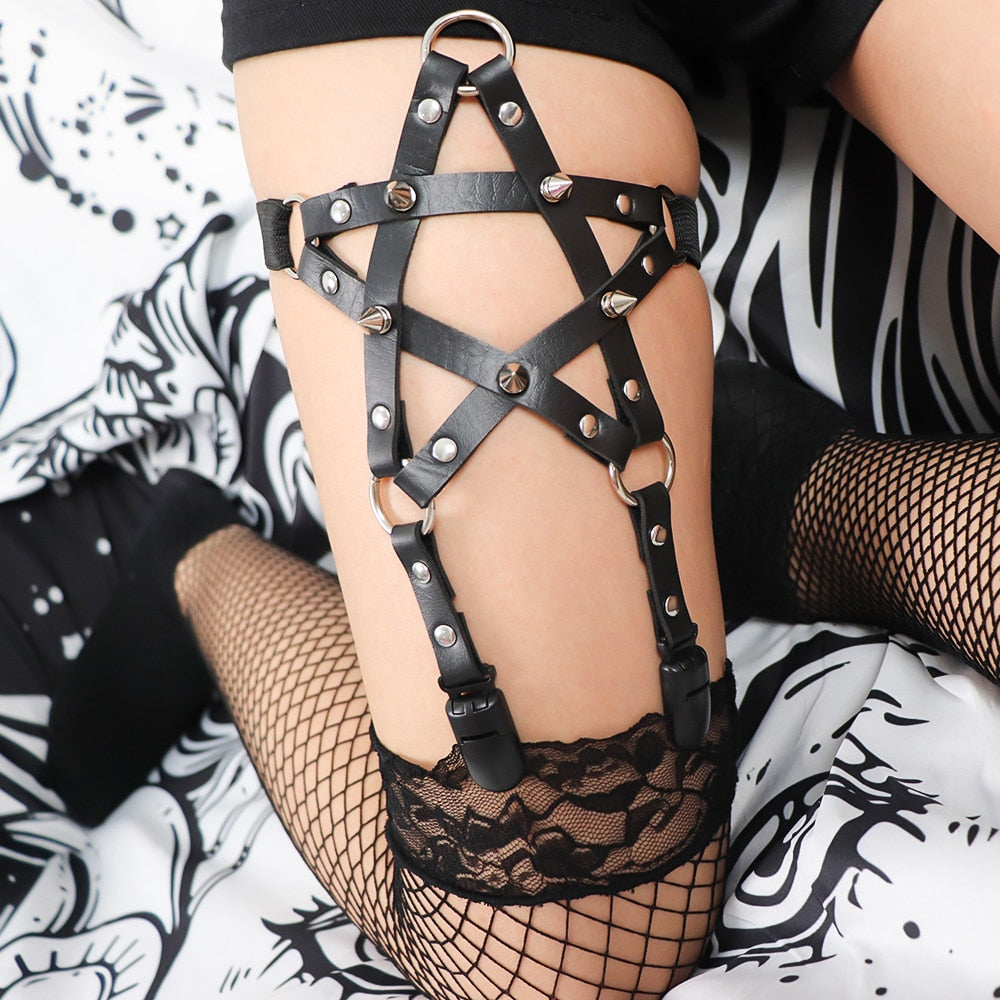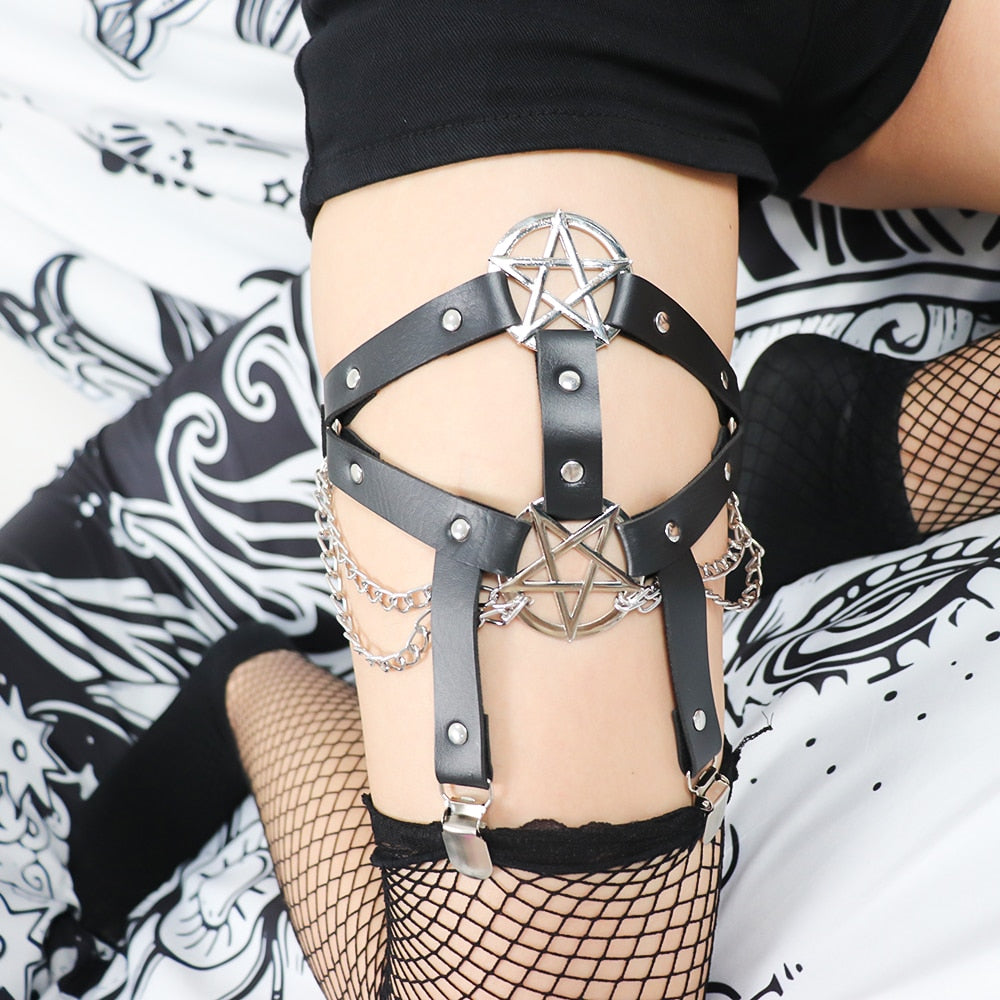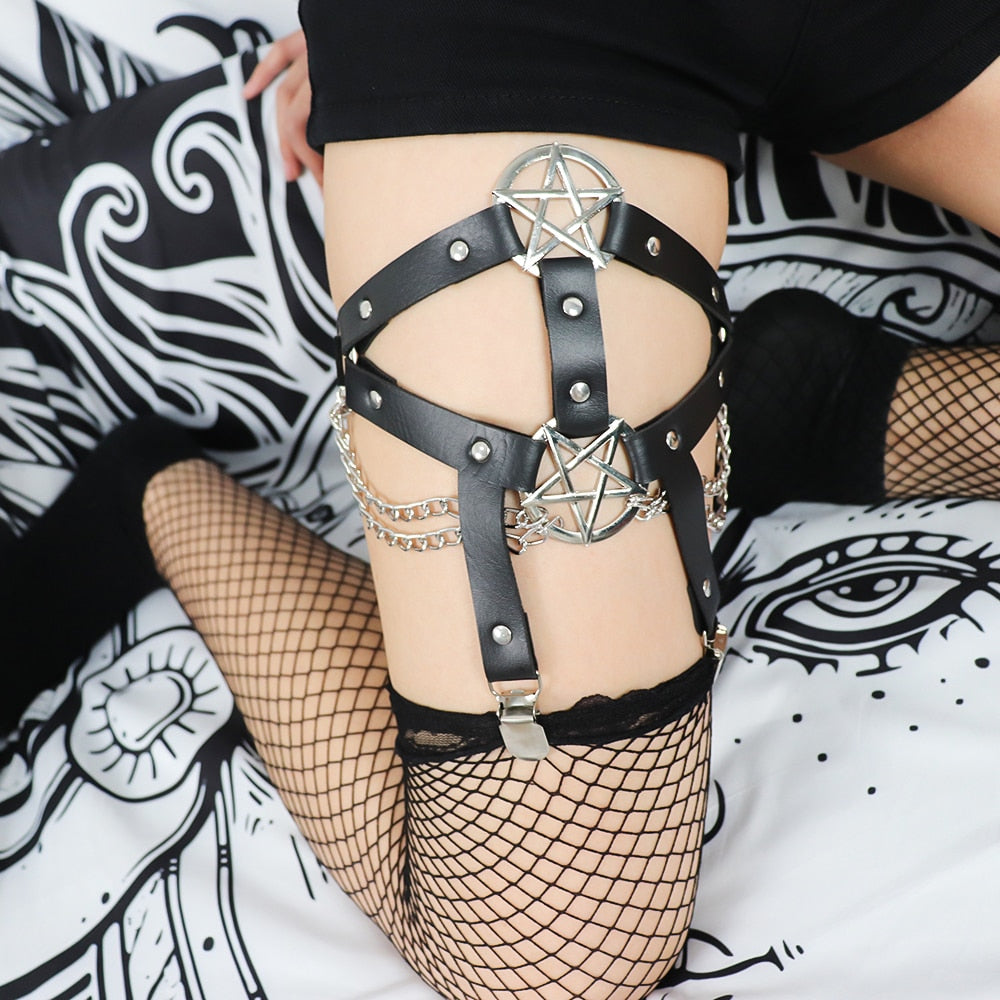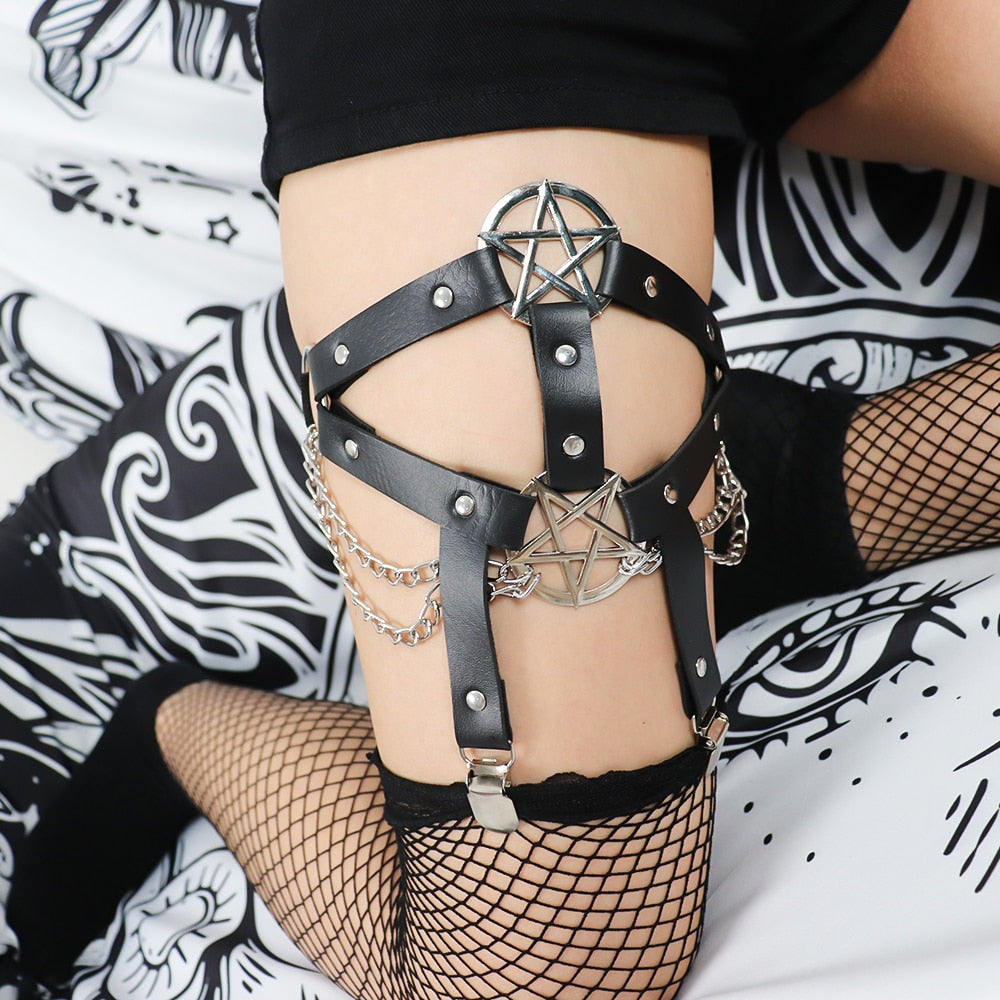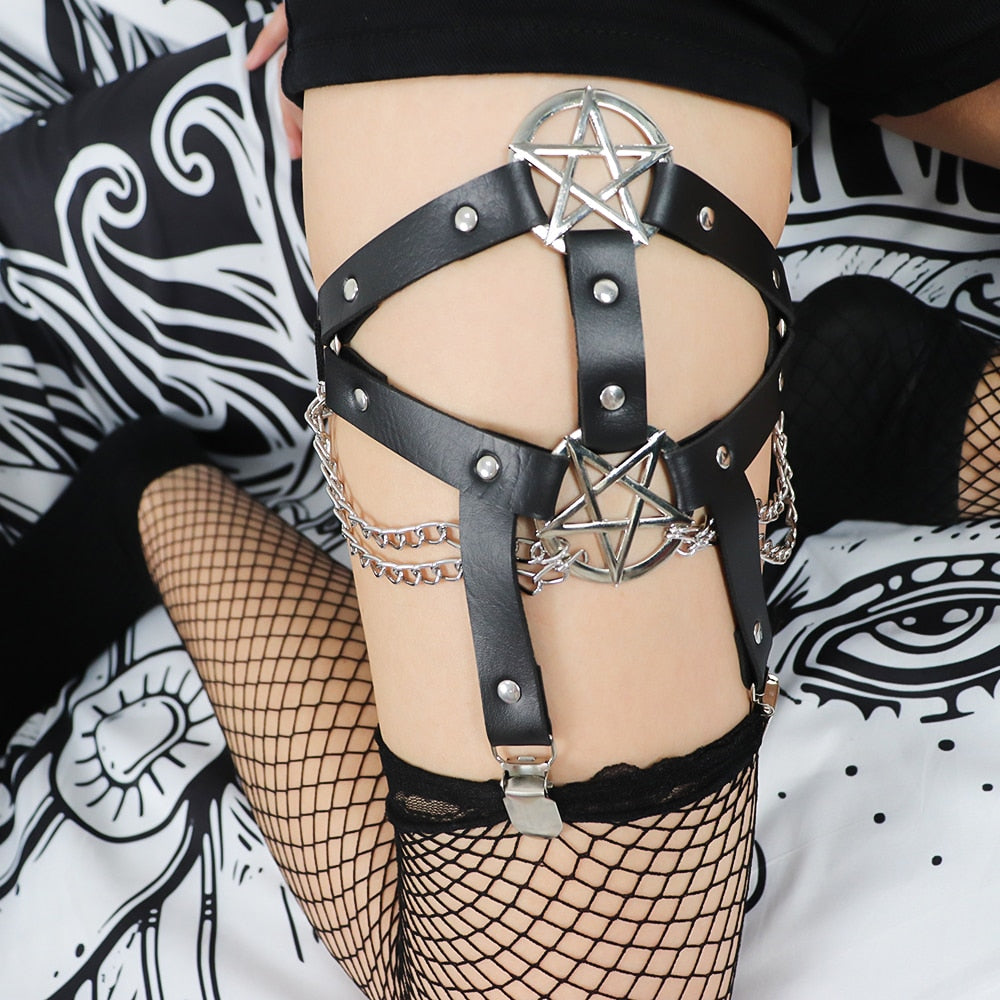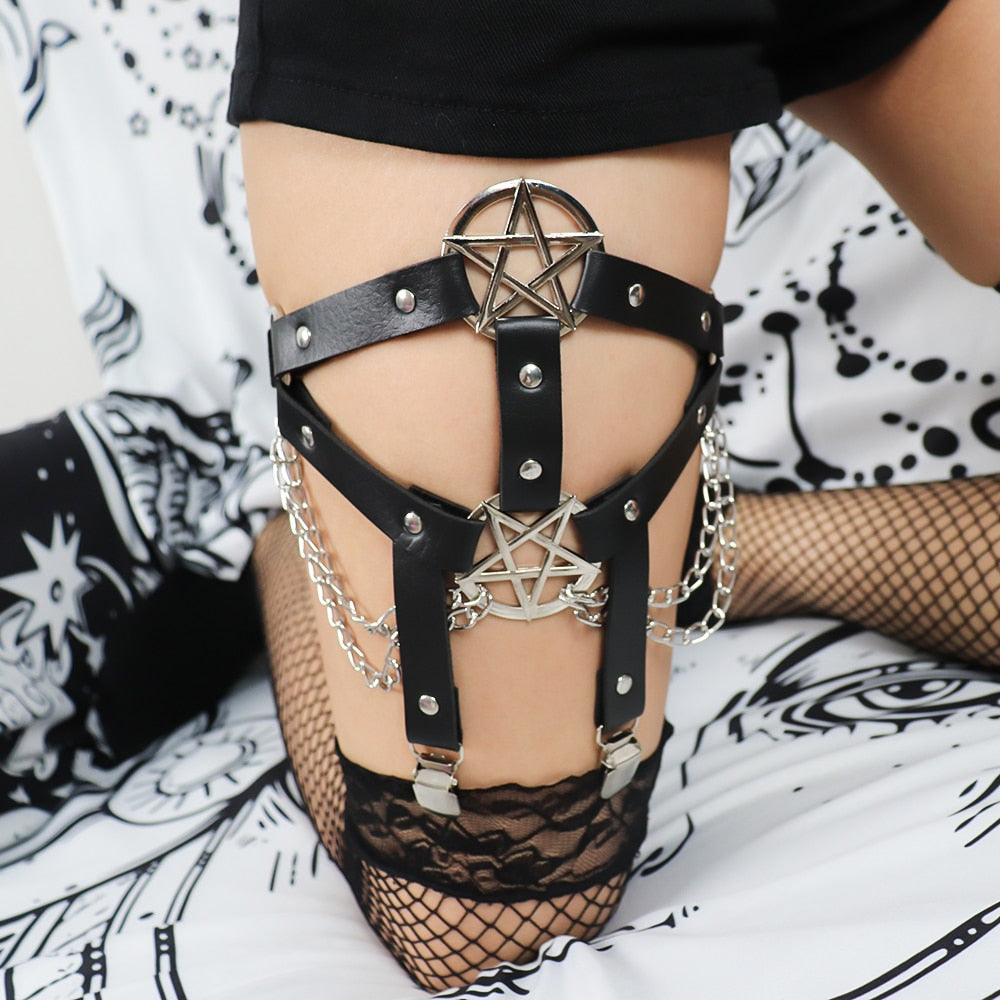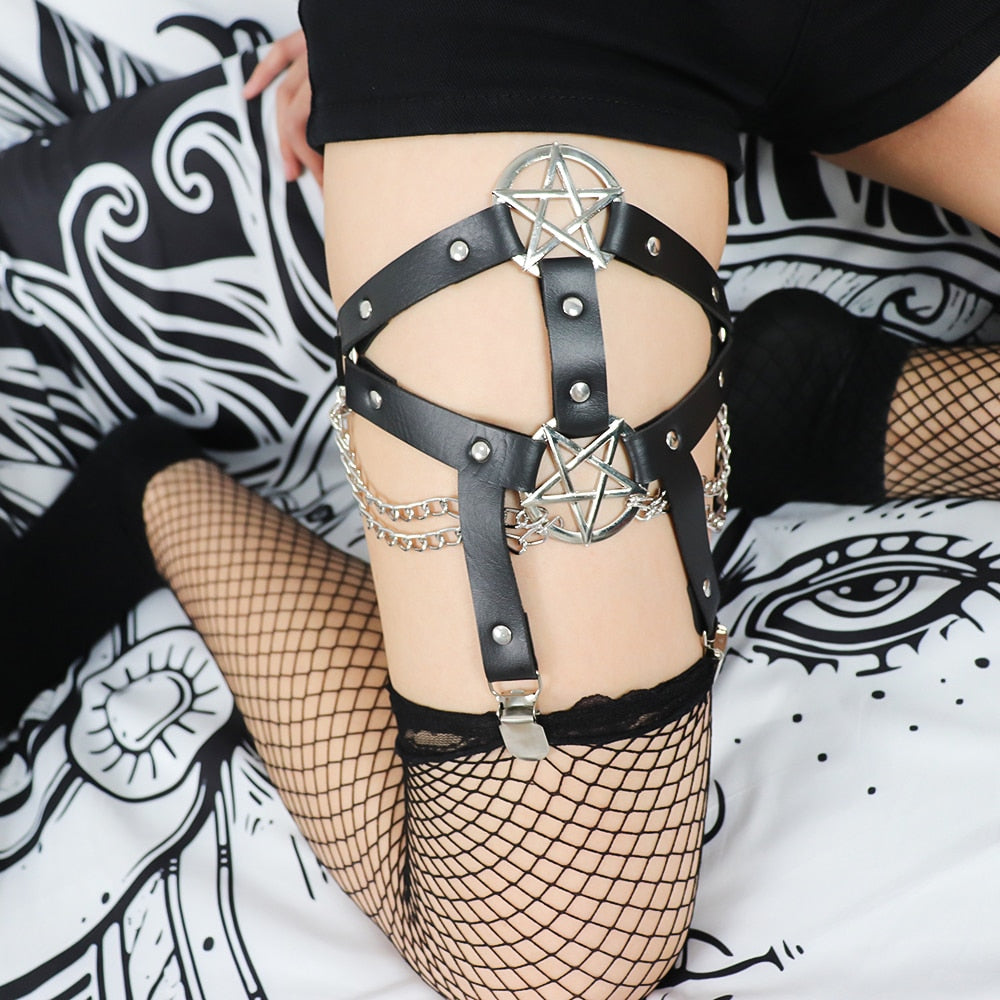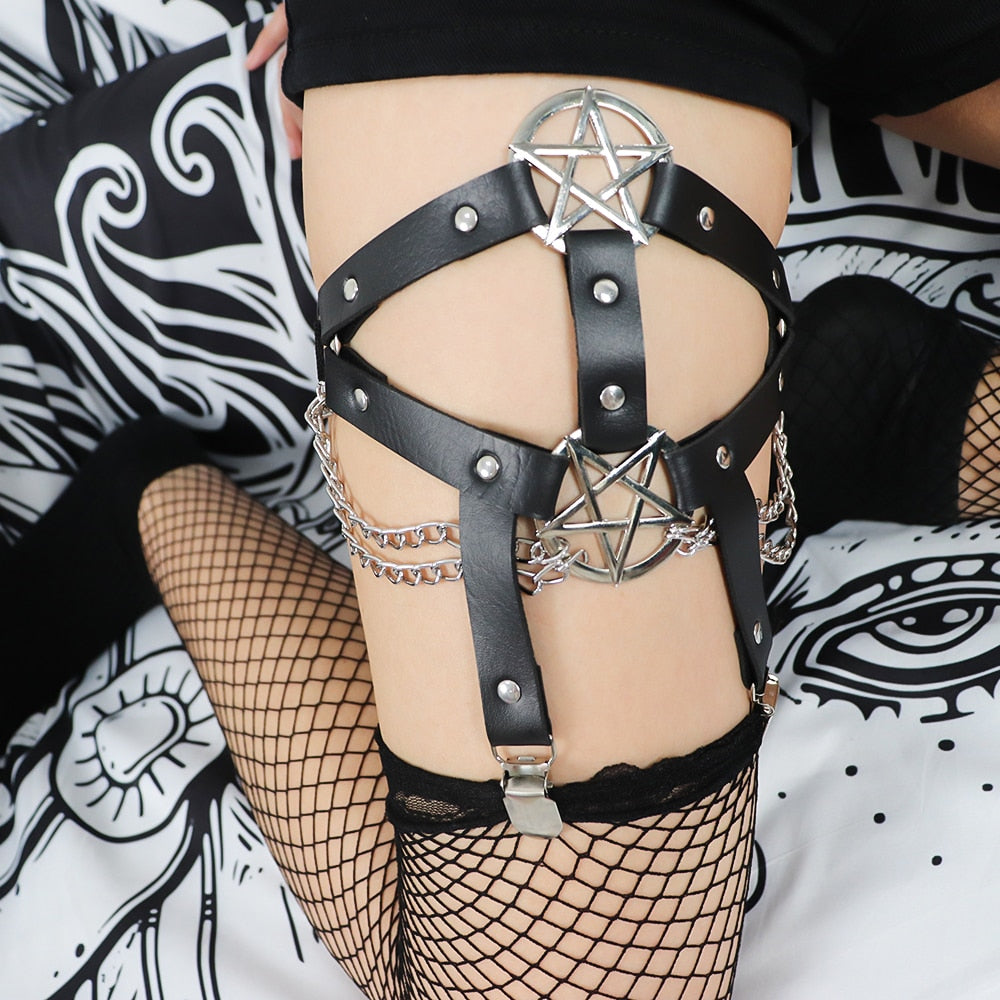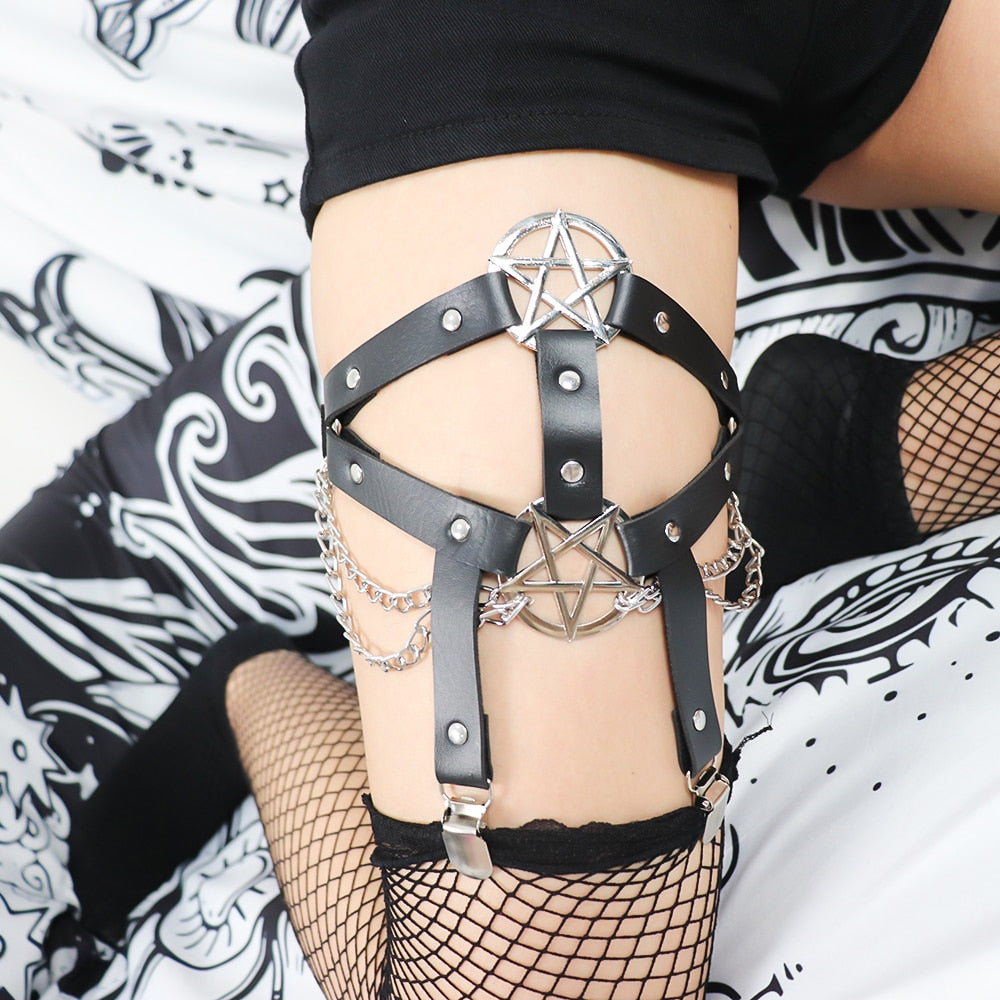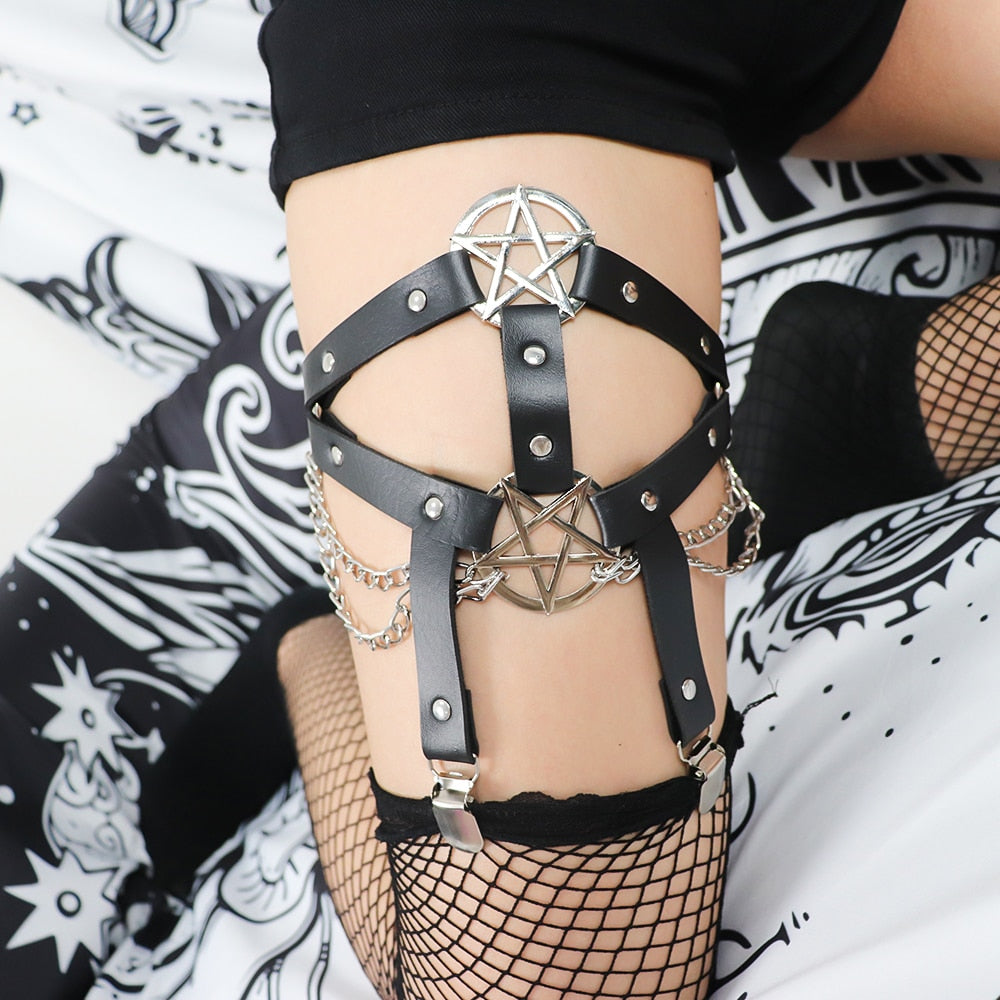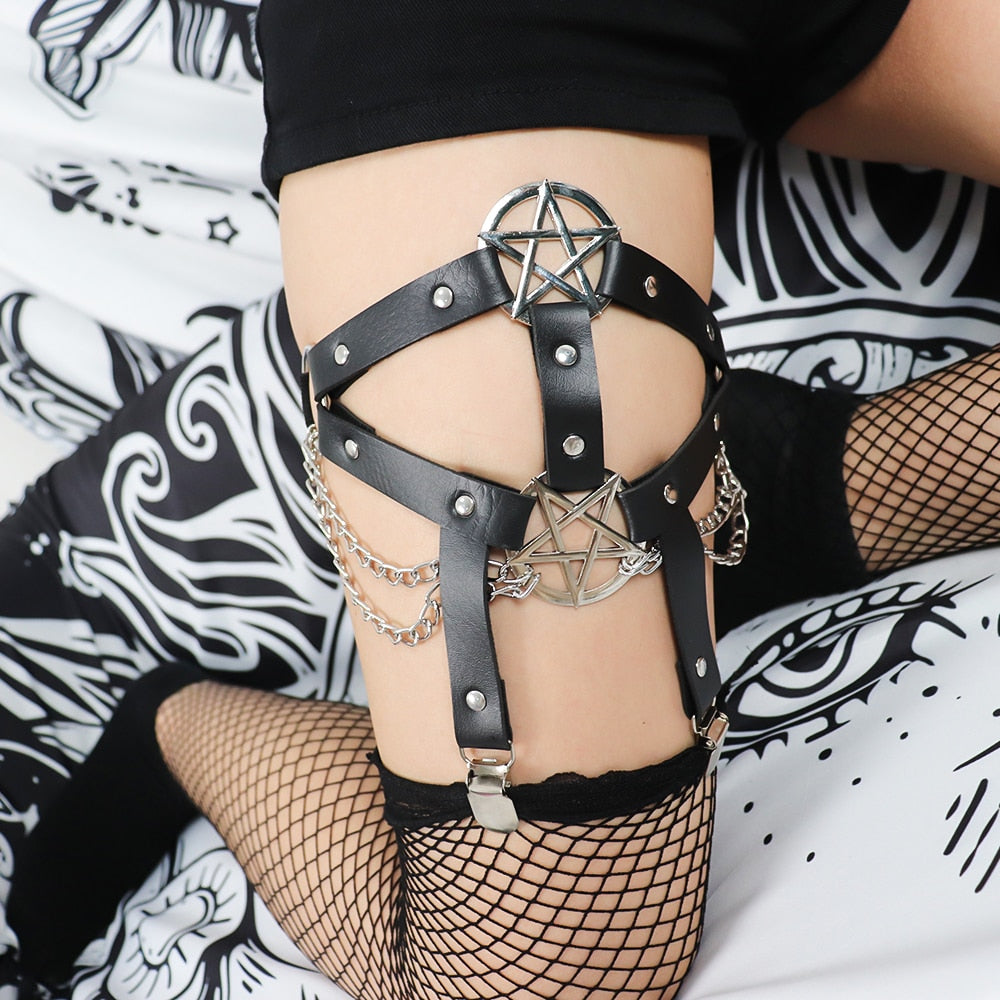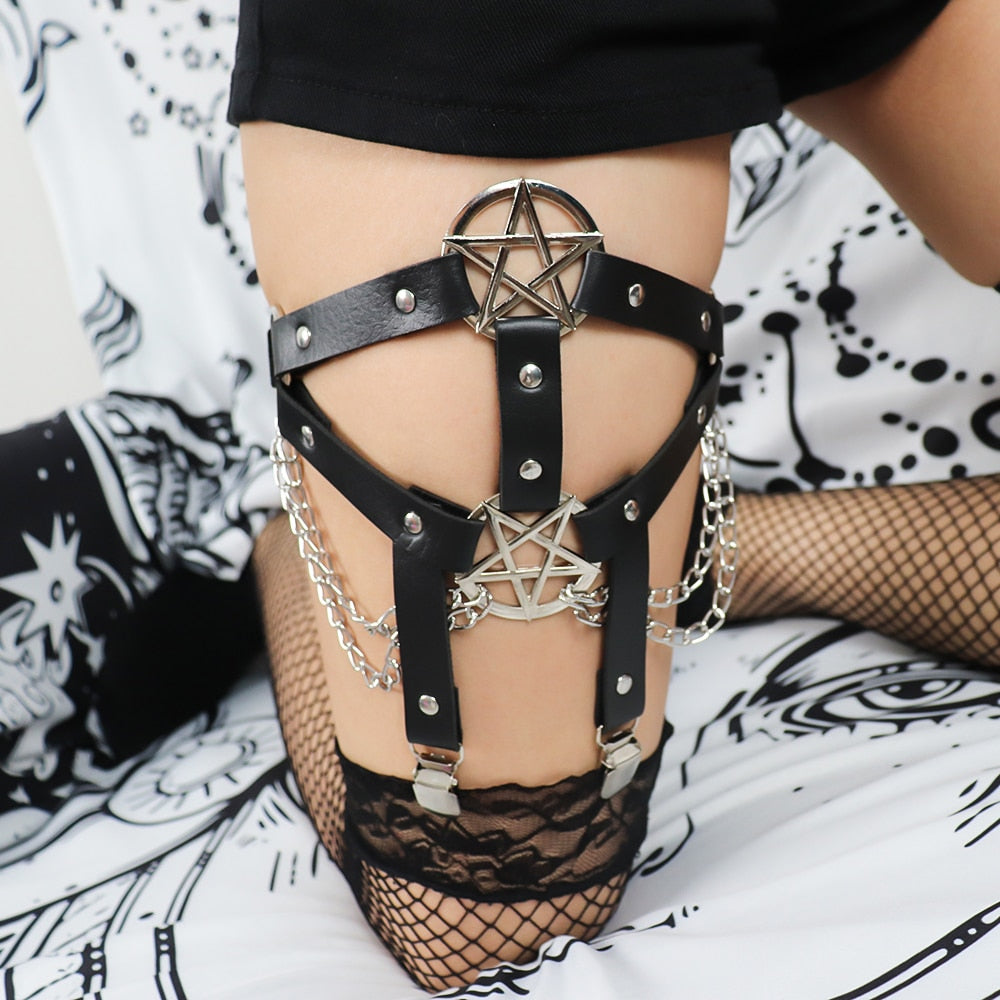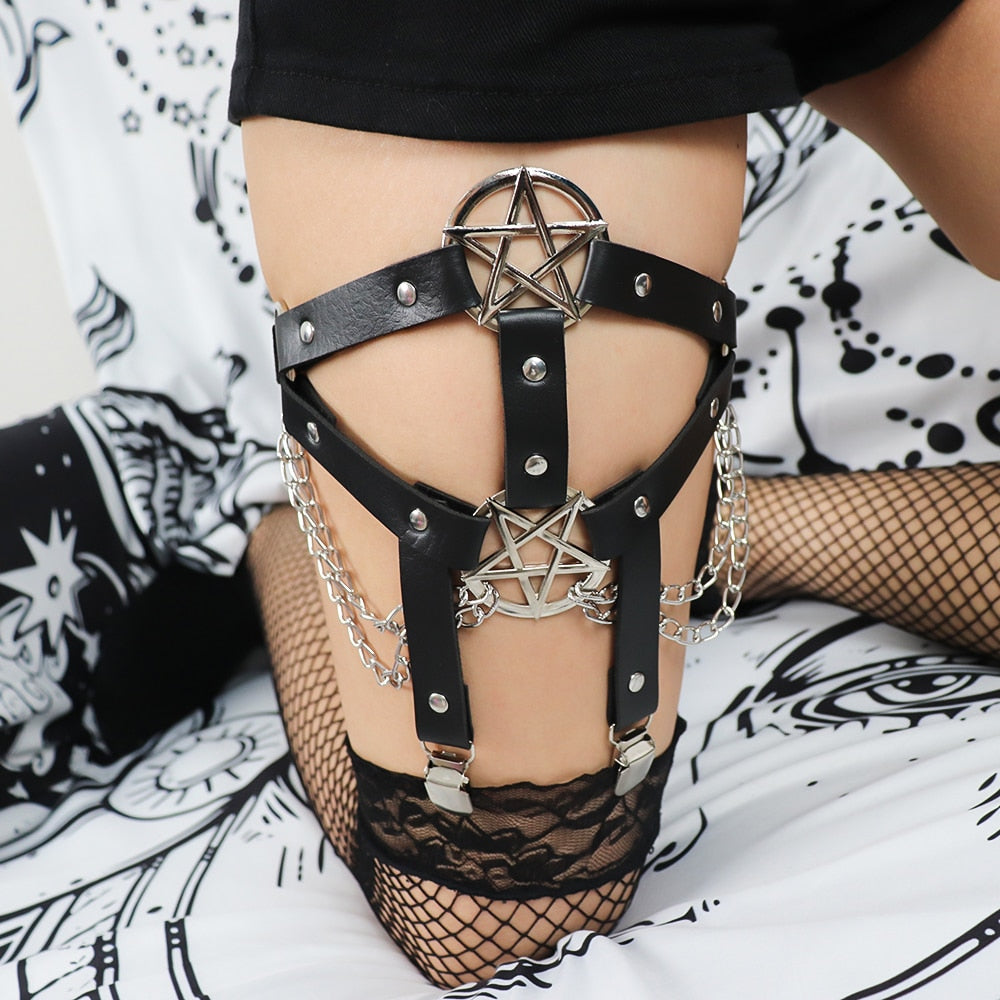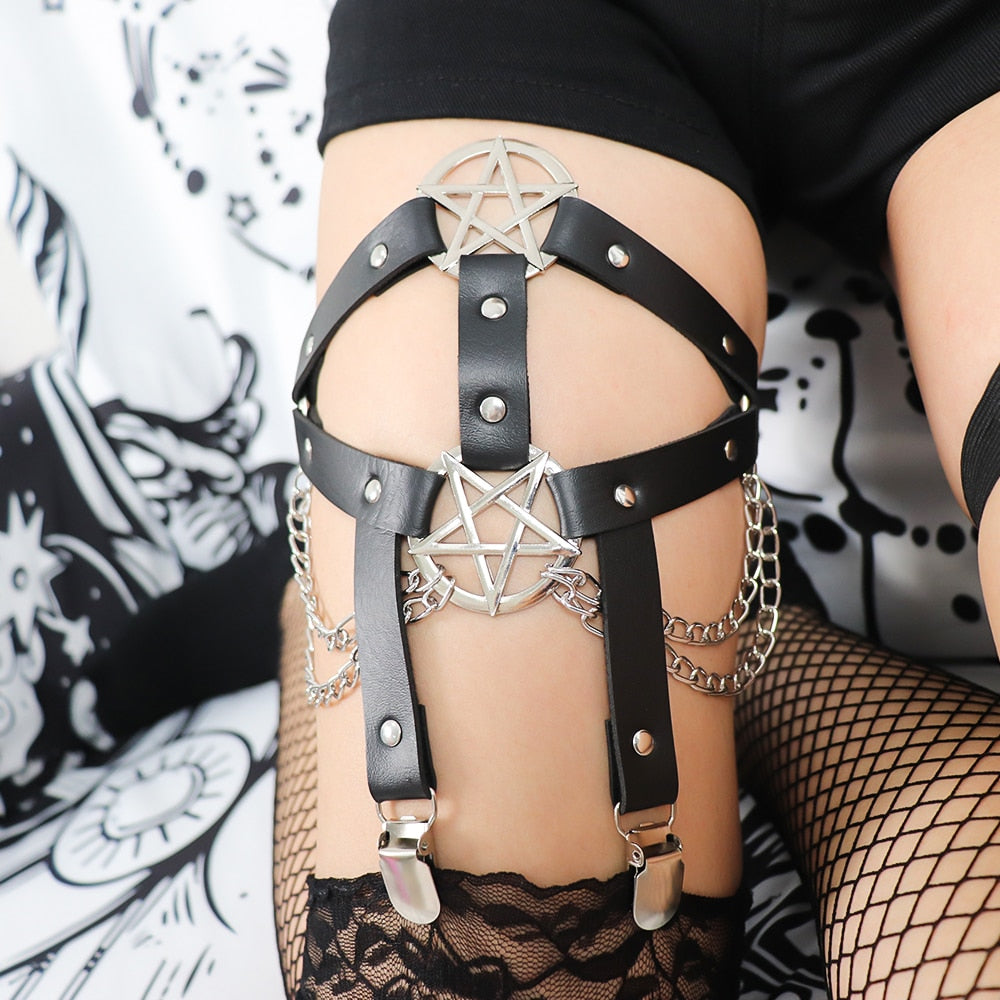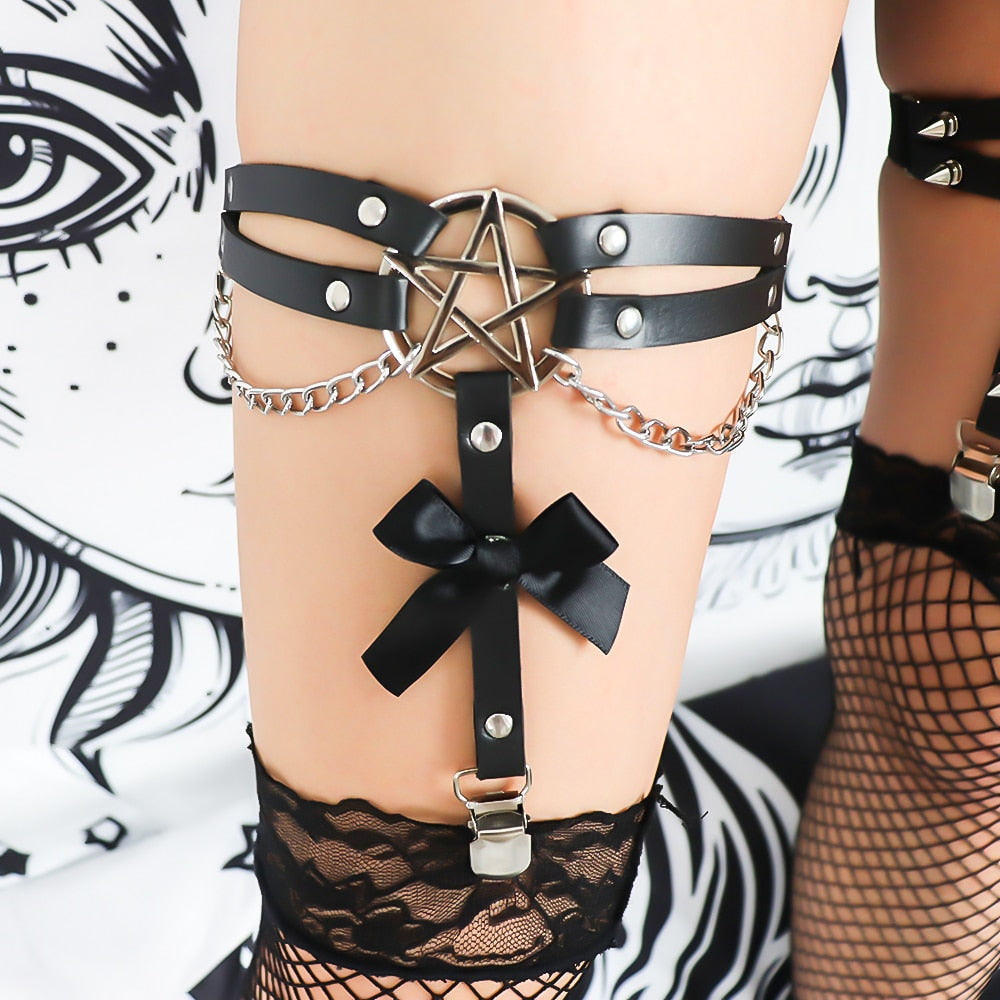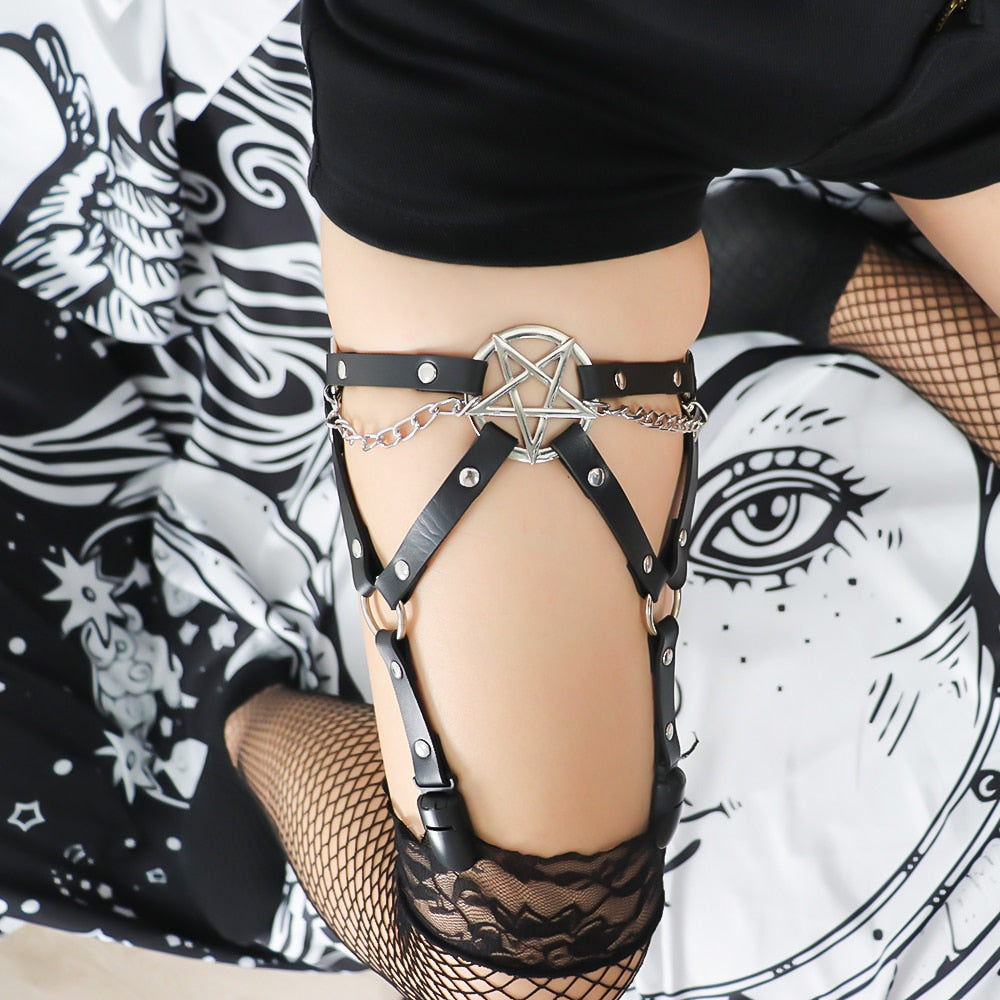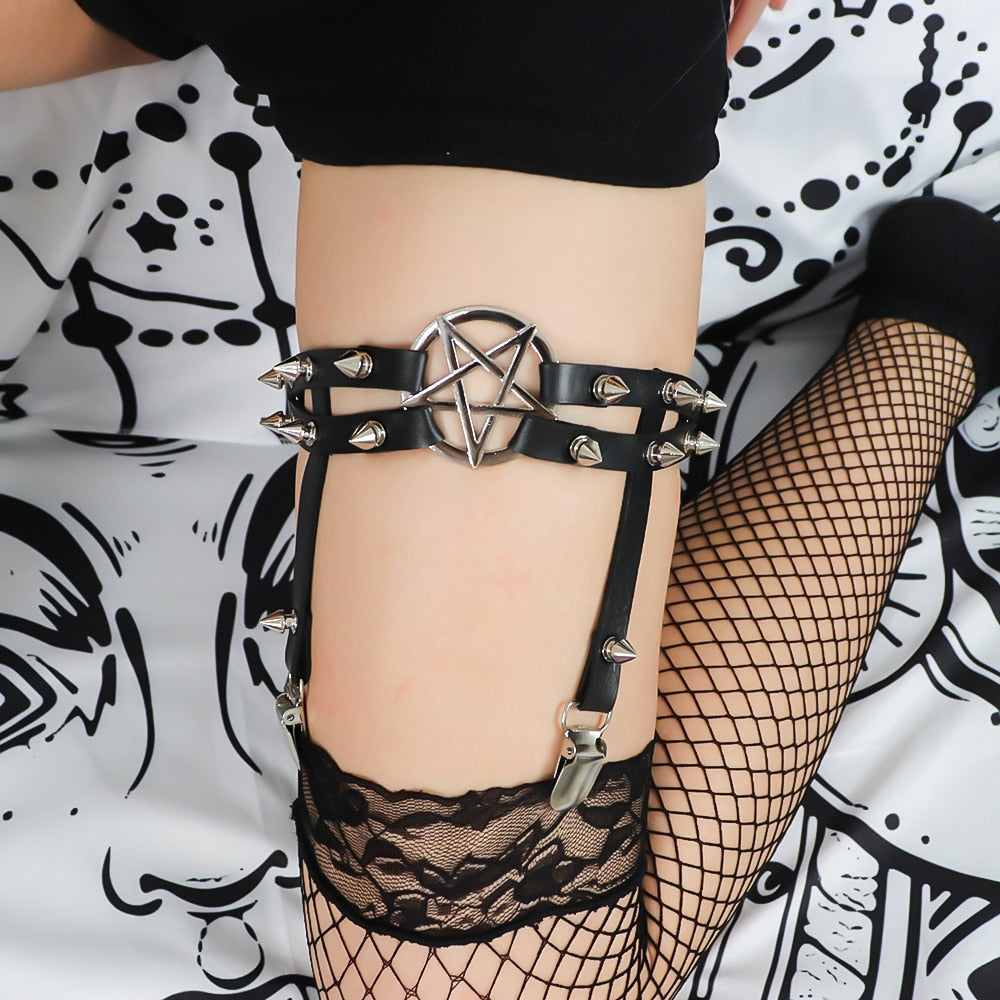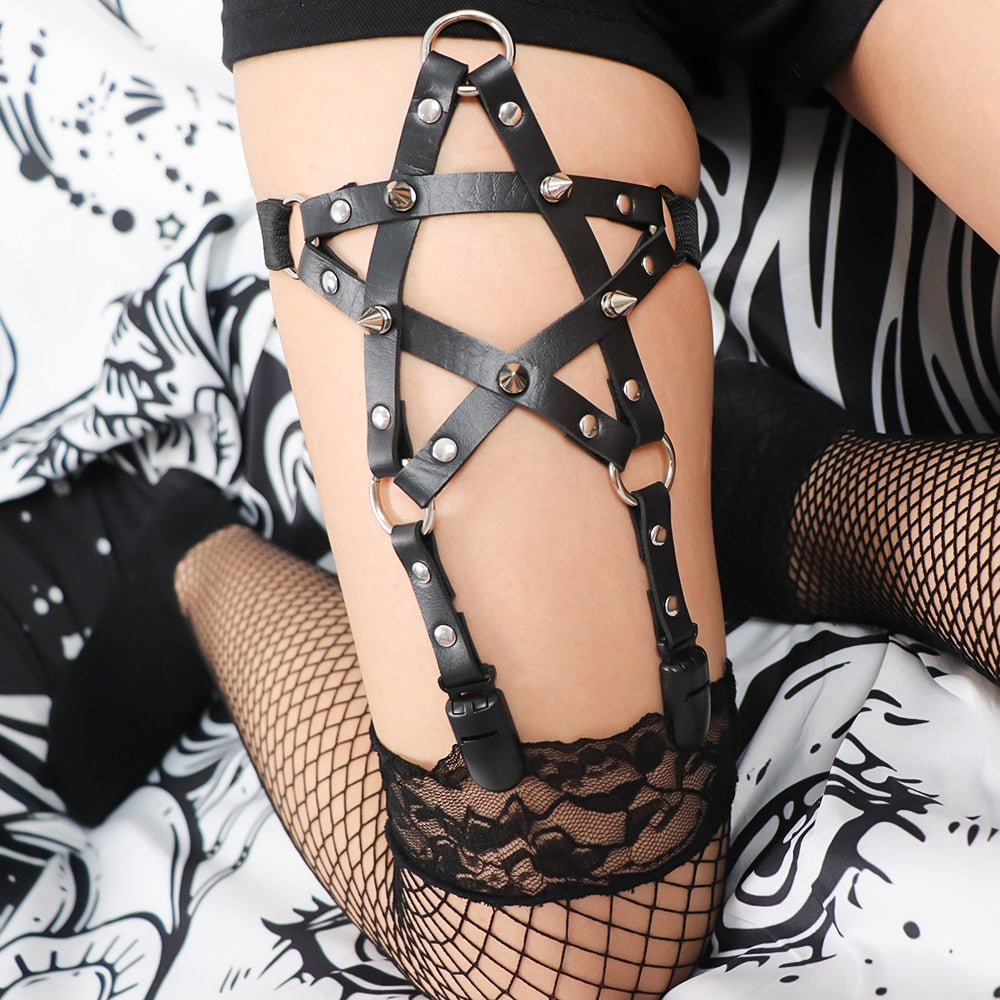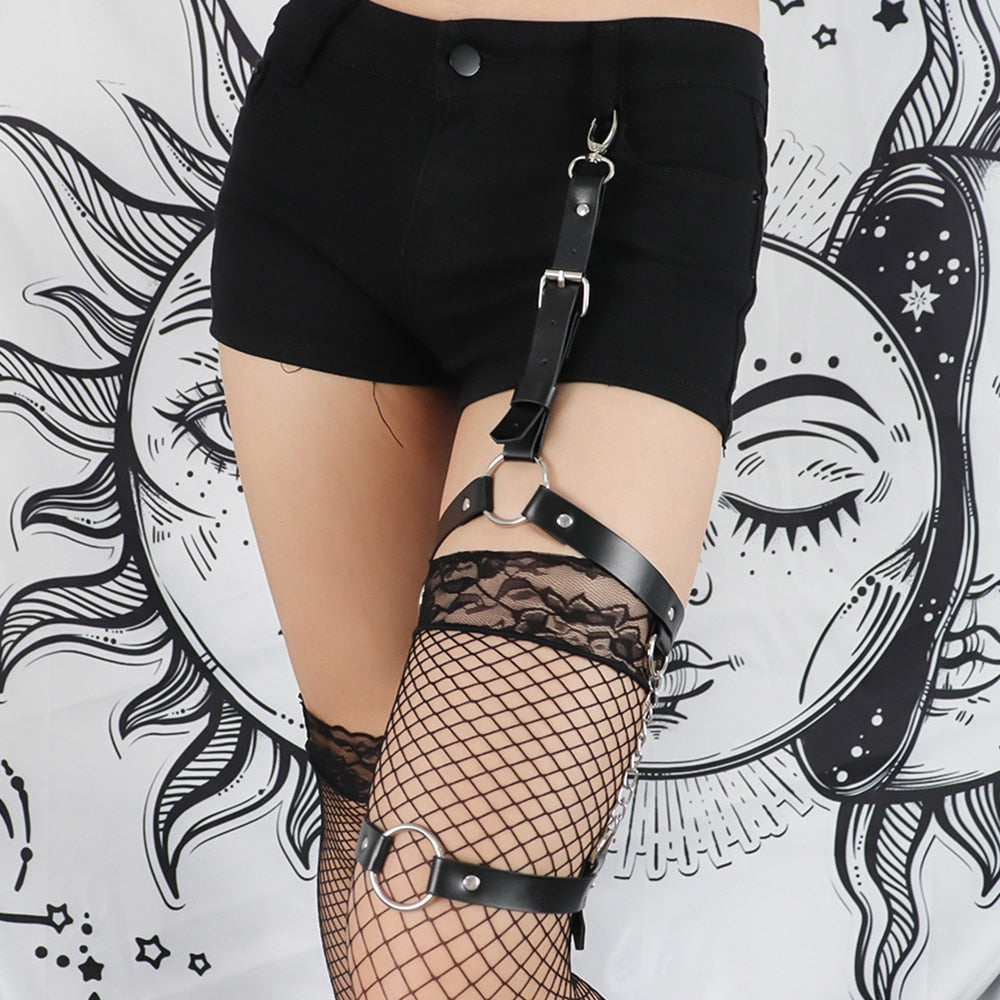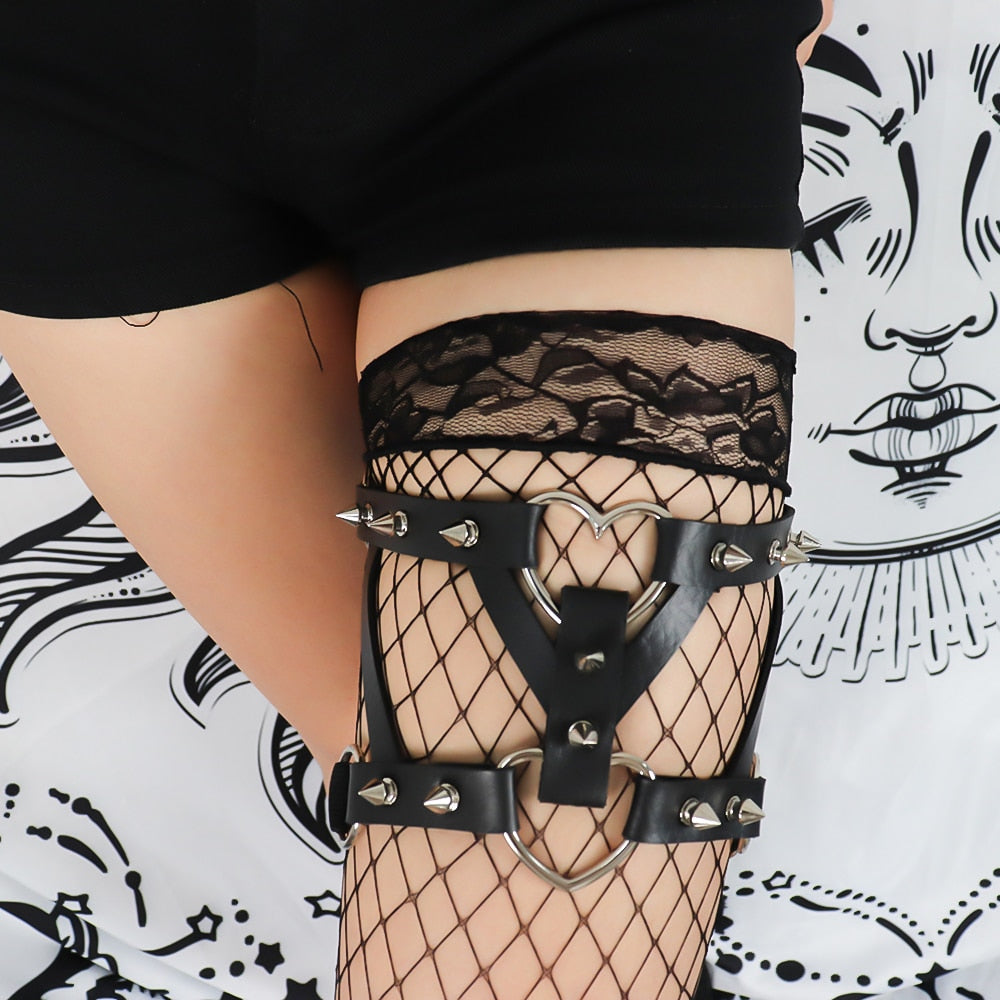 Double Pentagram Garter Belts
This item is in stock now and ready to ship worldwide.
Scroll down for product details & size specifications.
Nothing completes a goth mini skirt of shorts look better than a leather garter at the thigh, and we have a variety of striking designs to choose from.
Choose from single or double pentagram pendants or a large pentagram stitched in leather.
Choose between standalone holdups or belt connections, and wear them on your own or with your favorite pair of thigh highs.