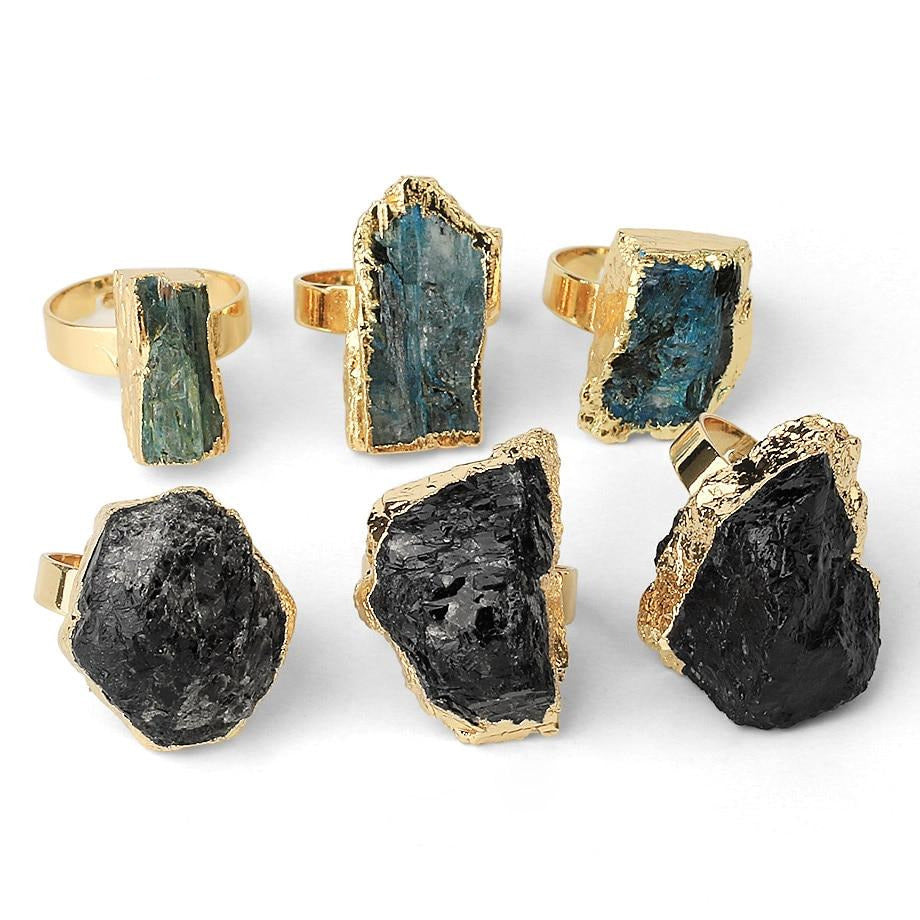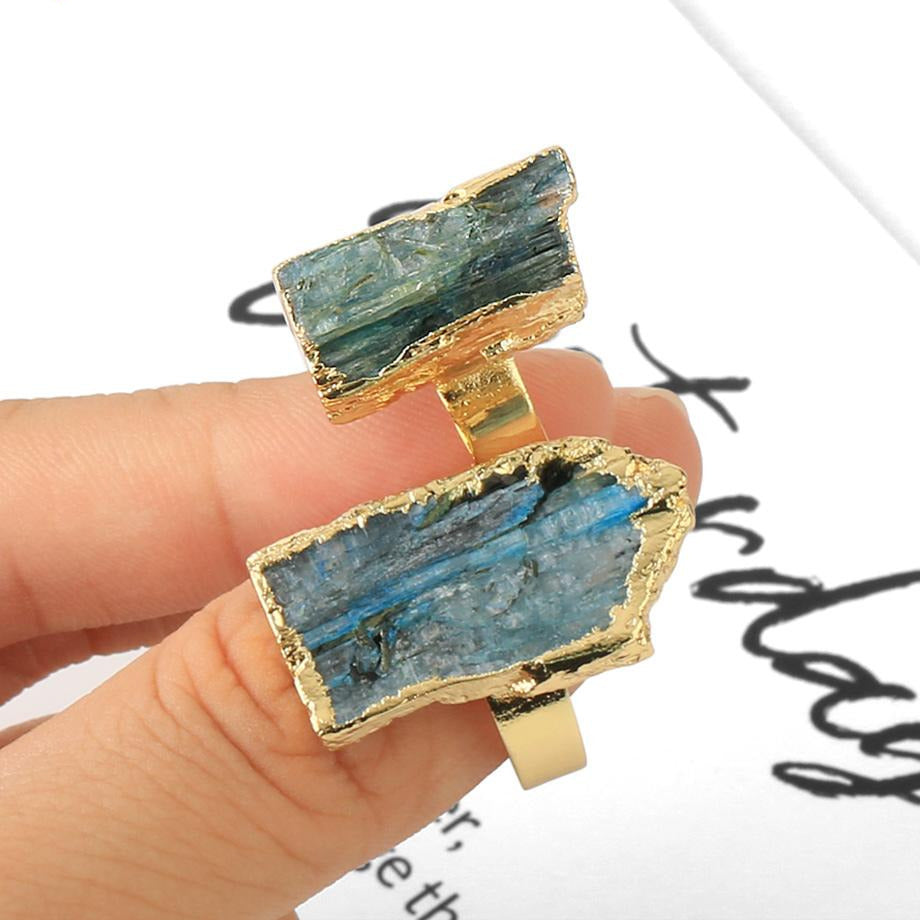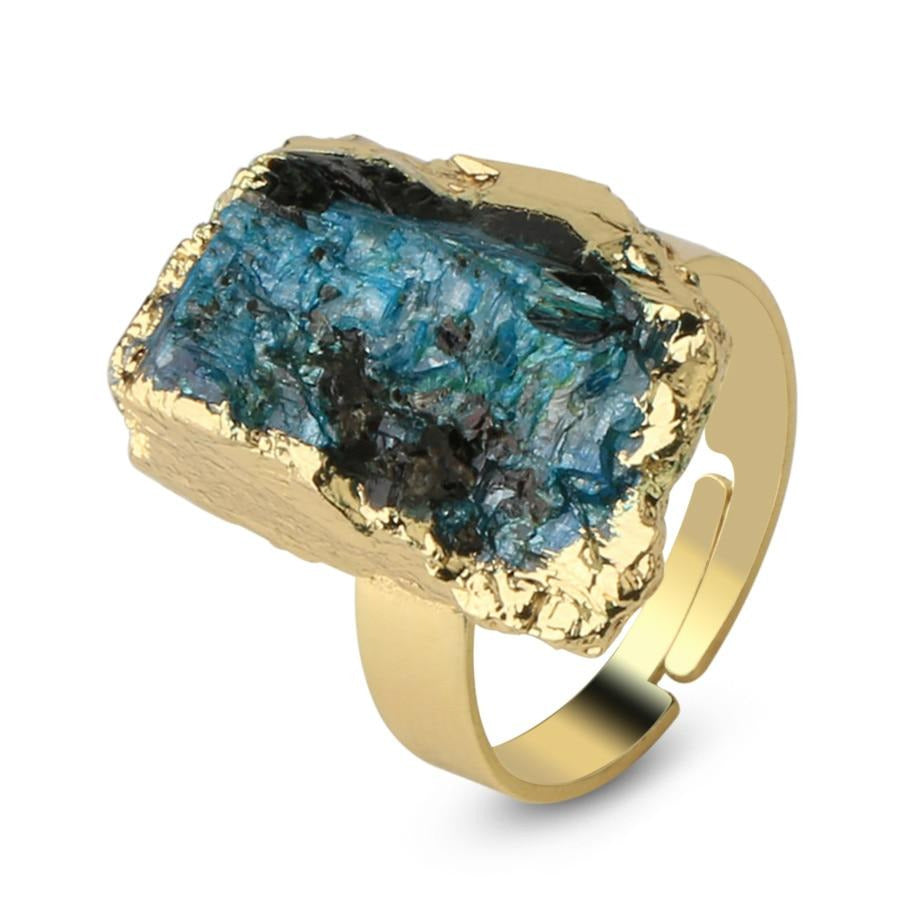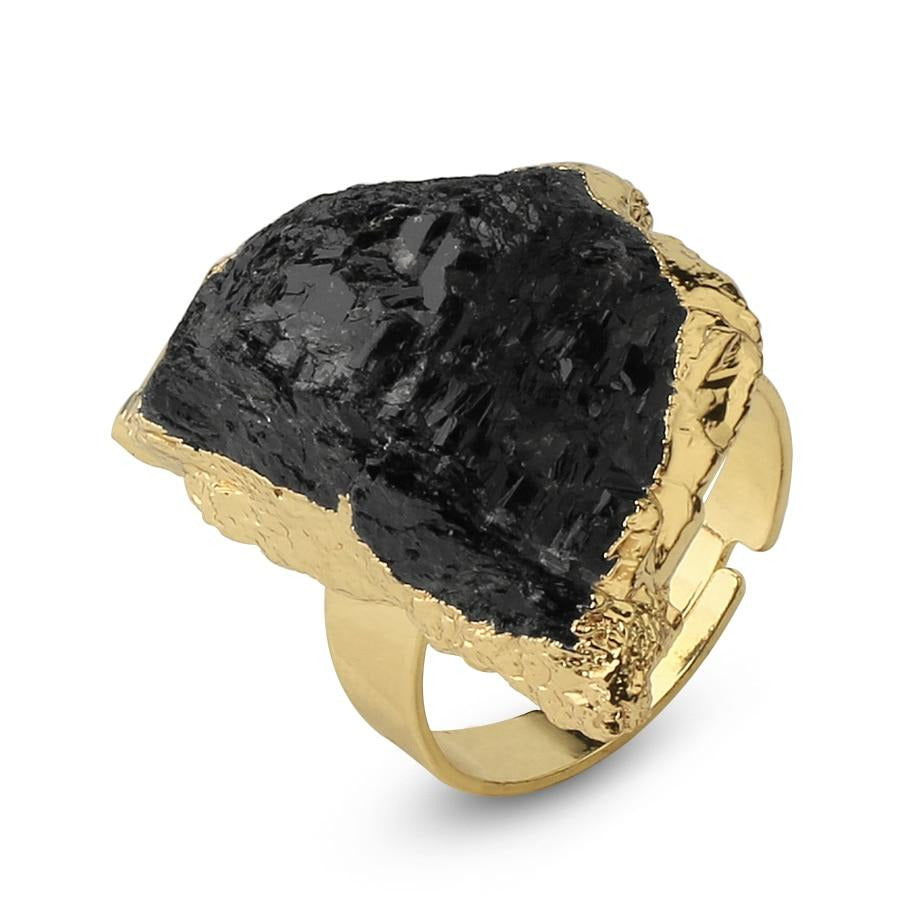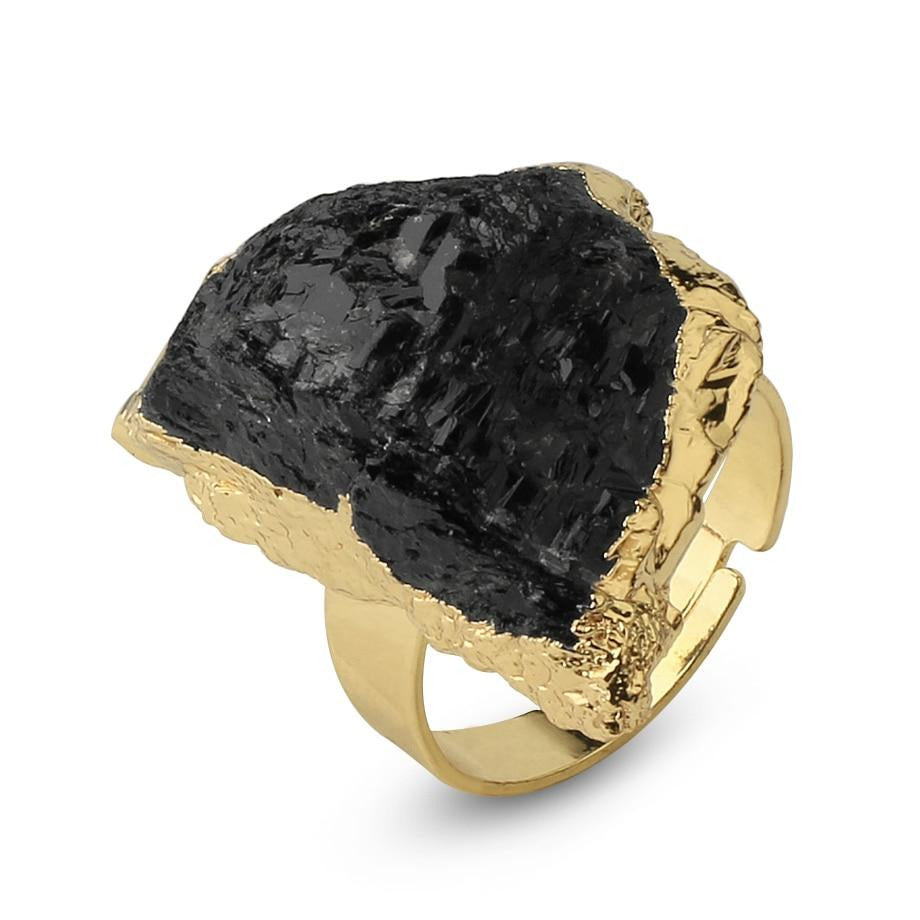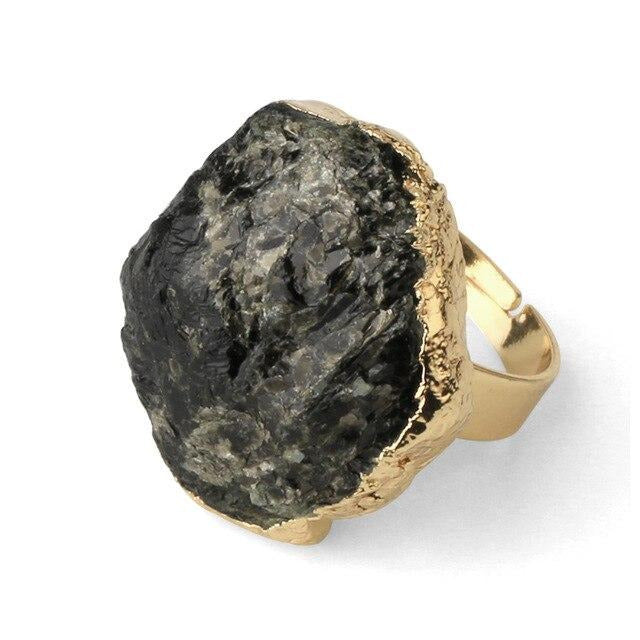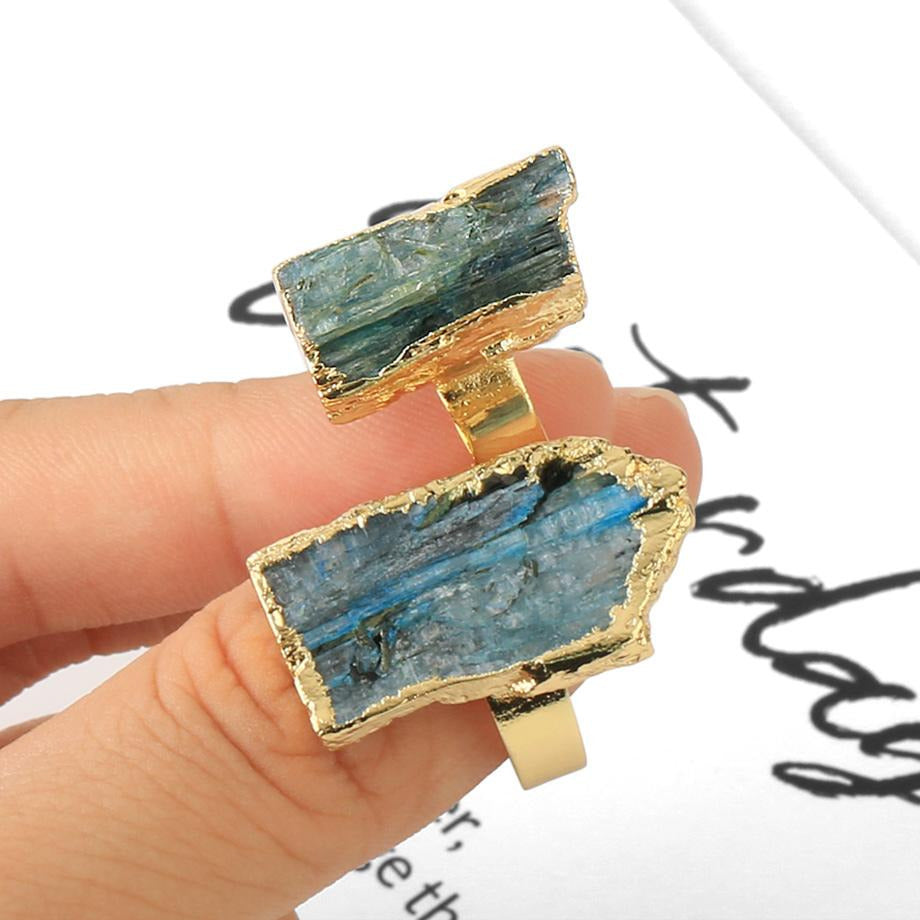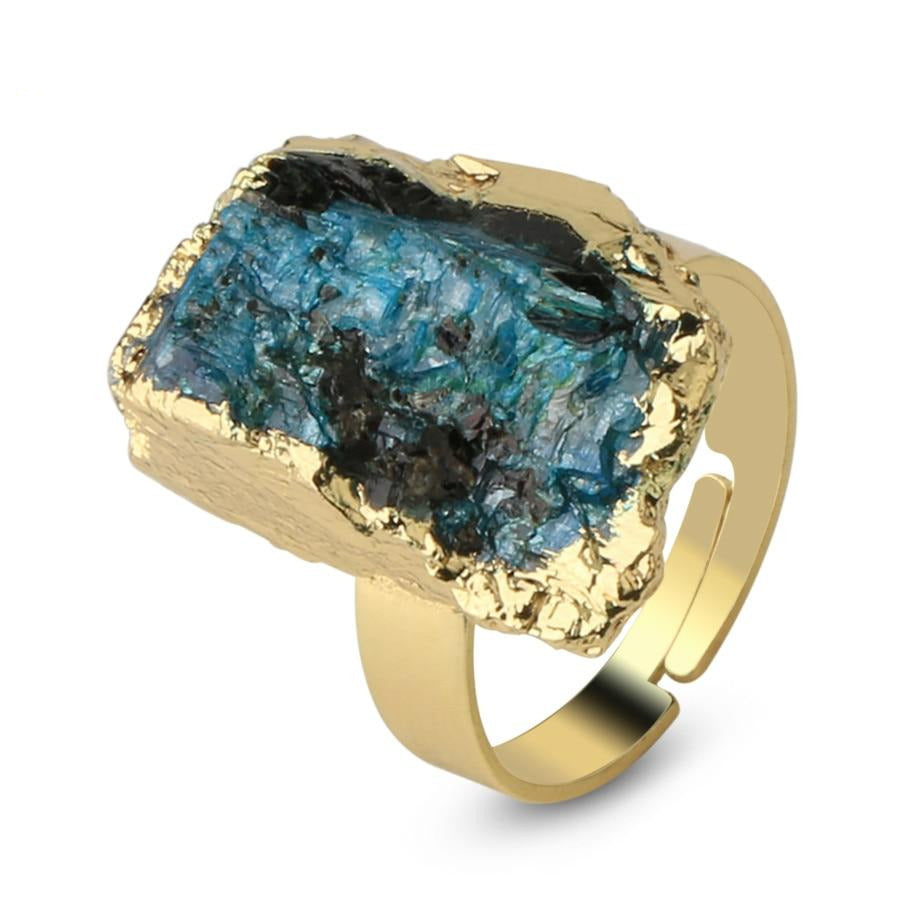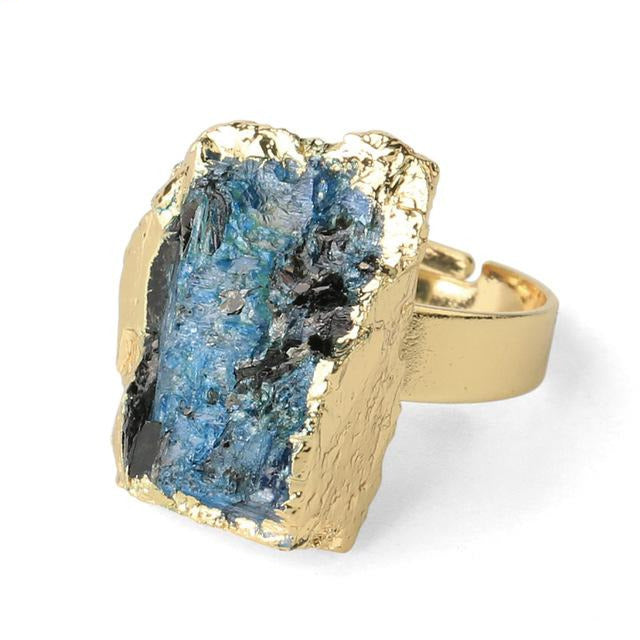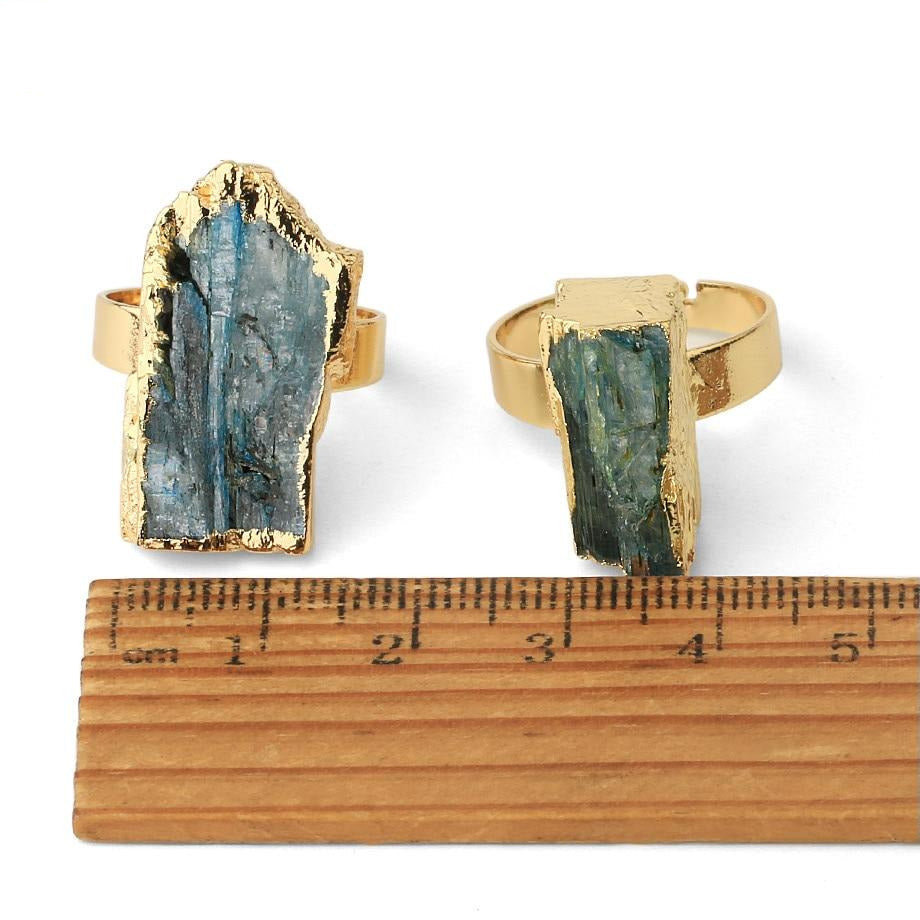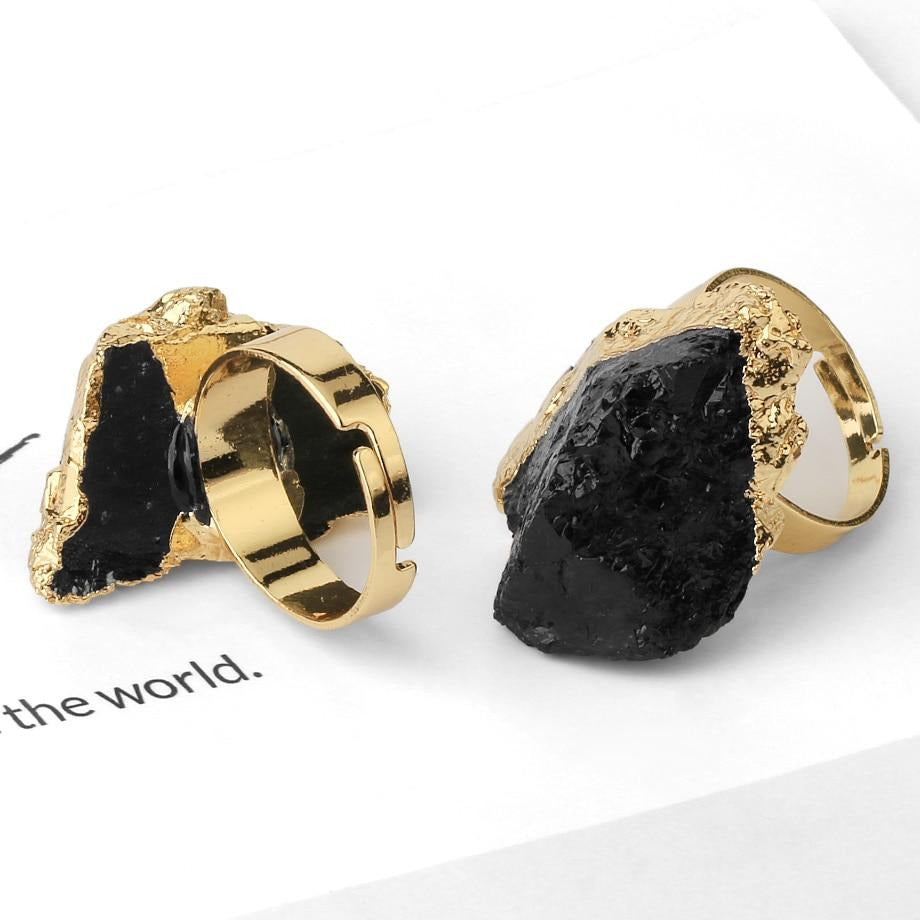 Druzy Quartz Ring
This item is in stock now and ready to ship worldwide.
Scroll down for product details & size specifications.
These stunning genuine druzy quartz crystal rings have substantial energetic power from not only the natural and raw shape of the crystal that allows it's power to flow, but also the unique healing properties of the druzy quartz crystal itself.
This gorgeous ring comes in a choice 5 different genuine druzy quartz crystal colors. The healing properties of druzy quartz are explained below.
A stunning gold dipped band is delicate, chic, and eye-catching with the contrasting crystal cluste. The crystal's backside has been fully gold dipped for a uniform and streamlined look with the adjustable gold band.
This ring is adjustable and fits most female hands with ease.
Vibrant, powerful, unique, and energetically harmonizing, this gorgeous druzy quartz ring is perfect for spiritual yogis, alternative medicine and reiki practitioners, and fashion enthusiasts alike.
All of our crystal jewelry is blessed before sending to ensure optimal positivity and energetic harmony.
Here's an energetic healing crystal guide for Druzy Quartz:
| | |
| --- | --- |
| Druzy Quartz | Druzy quartz purifies and amplifies the body's natural healing abilities and invigorates the spirit. It helps provide the mental balance necessary to prevent depression or unnatural feelings of fear. Drusy quartz helps the wearer feel relaxed, thereby reducing stress levels. |
Please allow for some minor variations in color/size/shape when purchasing from our stunning crystal jewelry collection - these are all made from real, raw, genuine crystal stone and each has their own individual look and feel! We like to believe the crystal you receive is the one most powerfully representative  and connected to YOU, and we bless it to fulfill your own unique spiritual needs.