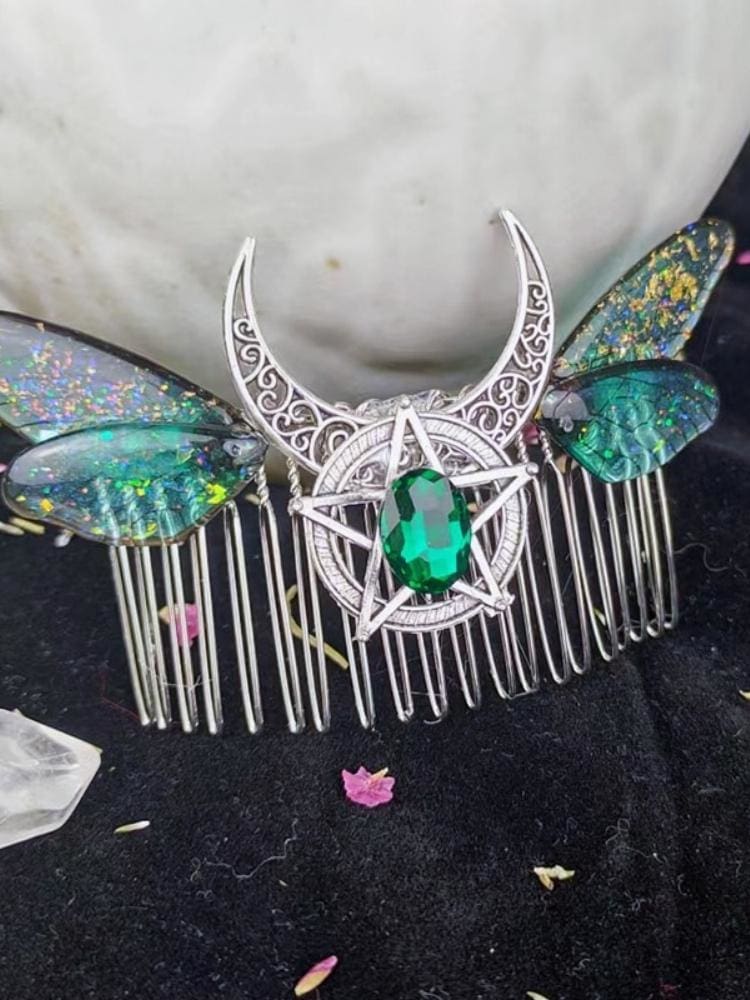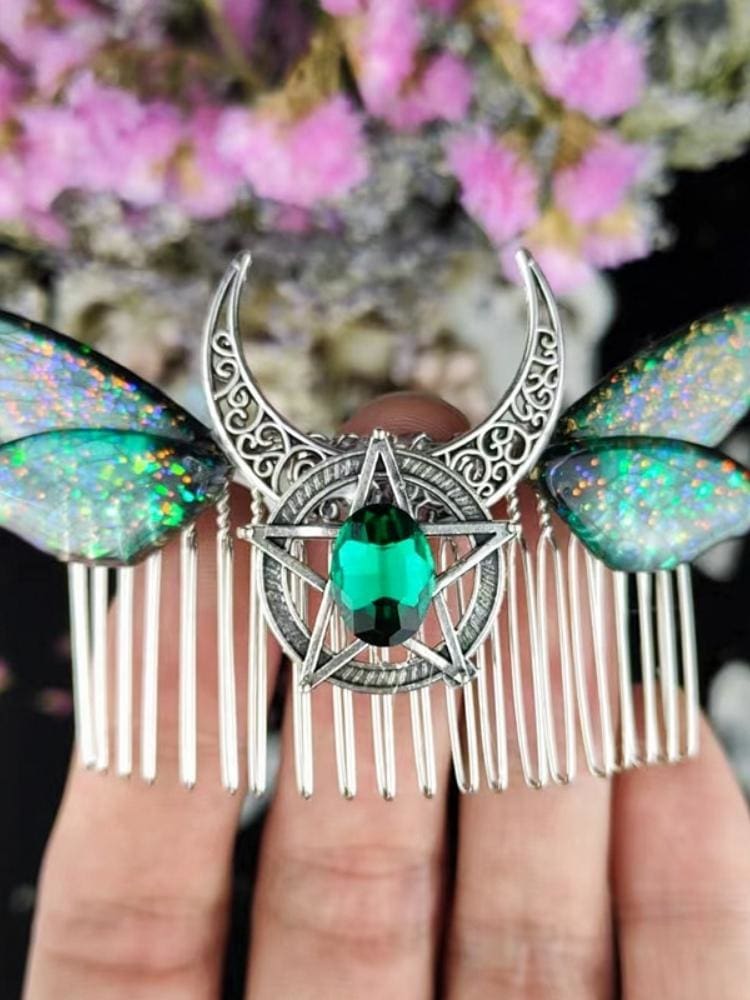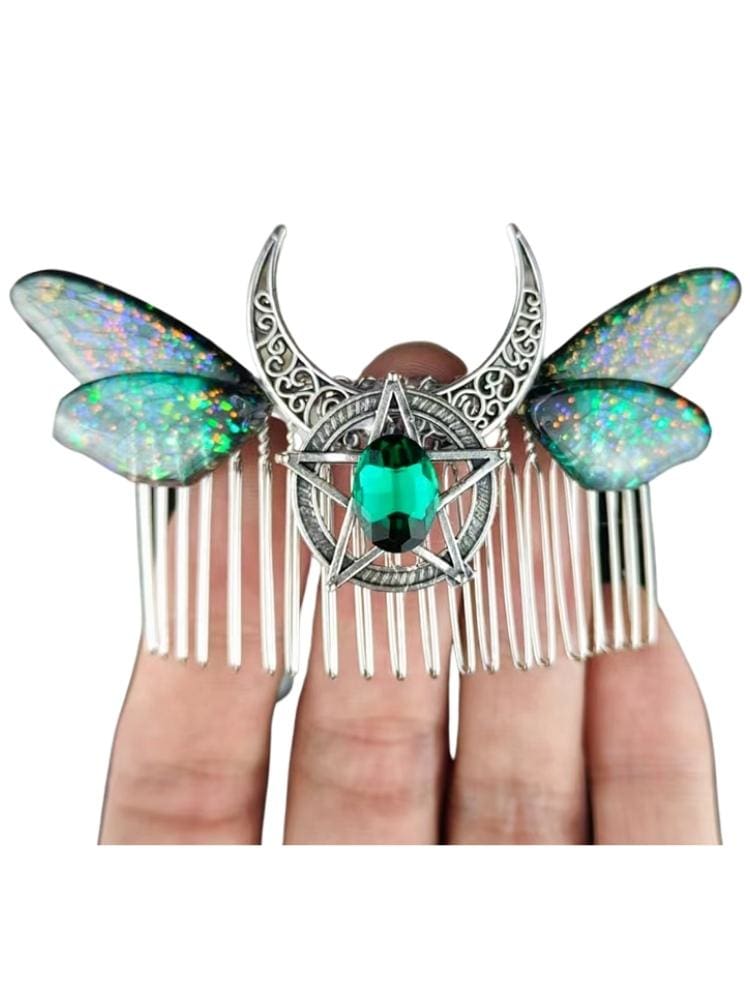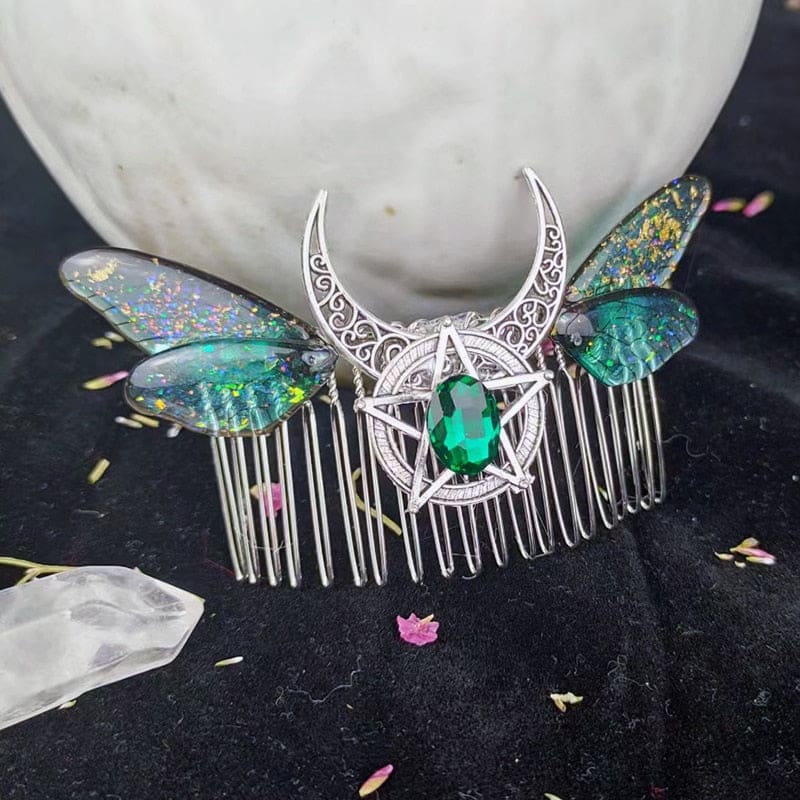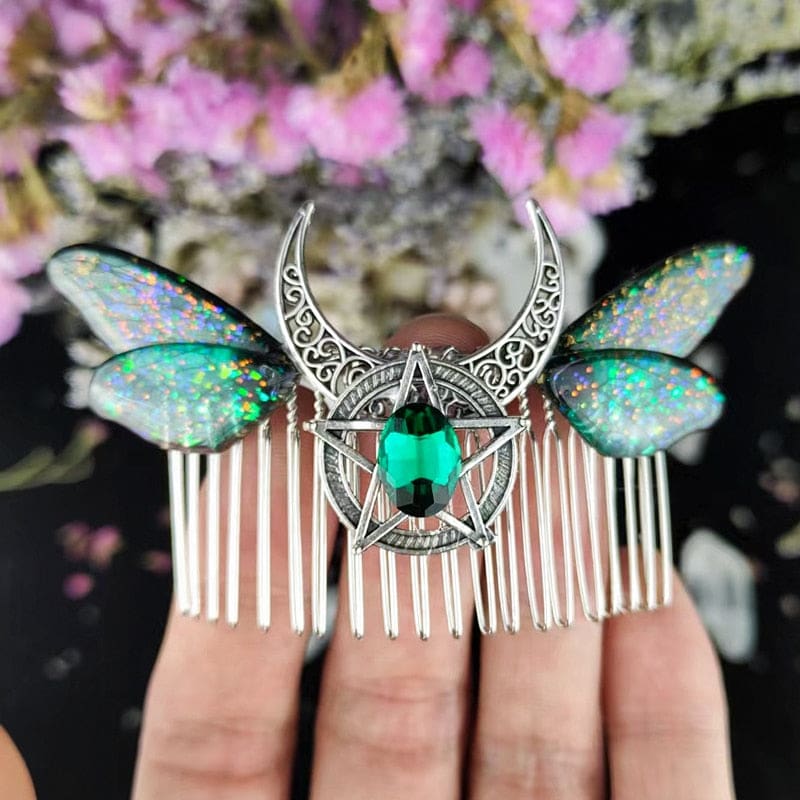 Emerald Butterfly Moon Hair Comb
This item is in stock now and ready to ship worldwide.
Scroll down for product details & size specifications.
Elegant emerald headpiece for a gothic look that looks particularly striking with red-hued hair.
The hair comb has green butterfly wings that sit on either side of a crescent moon and a pentagram symbol, two of the most important symbols in witchcraft and Wicca.
The comb is decorated with an emerald-colored jewel. Emeralds represent the heart chakra and can calm emotions as well as enhance inspiration and wisdom.
The placement of the emerald looks like the Egyptian scarab god Khepri, the pushes the sun across the sky each day.
This piece is perfect for a new age, elven, nature sprite look.
Wear it with this Druzy Quartz Circlet Cuff.