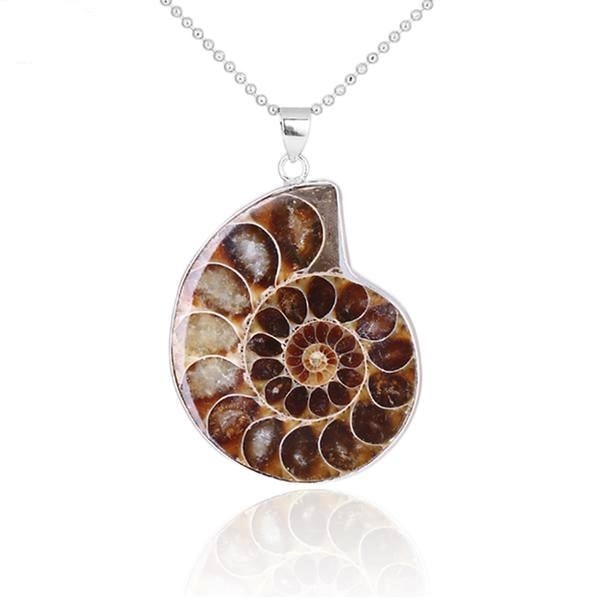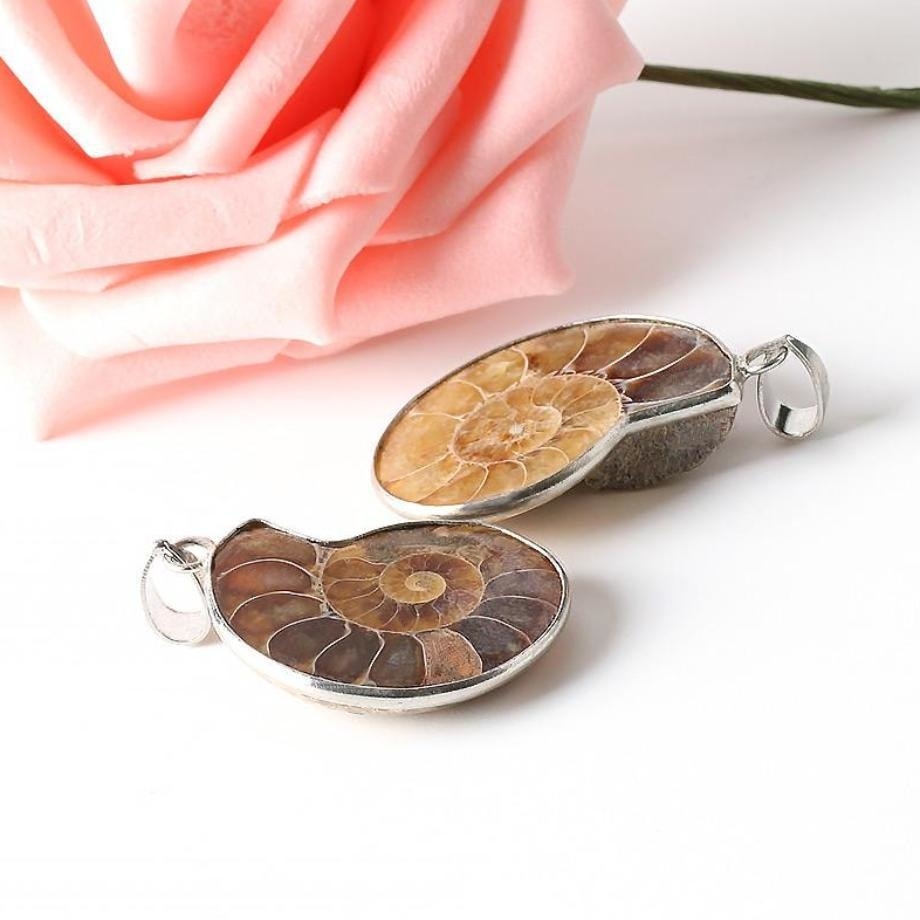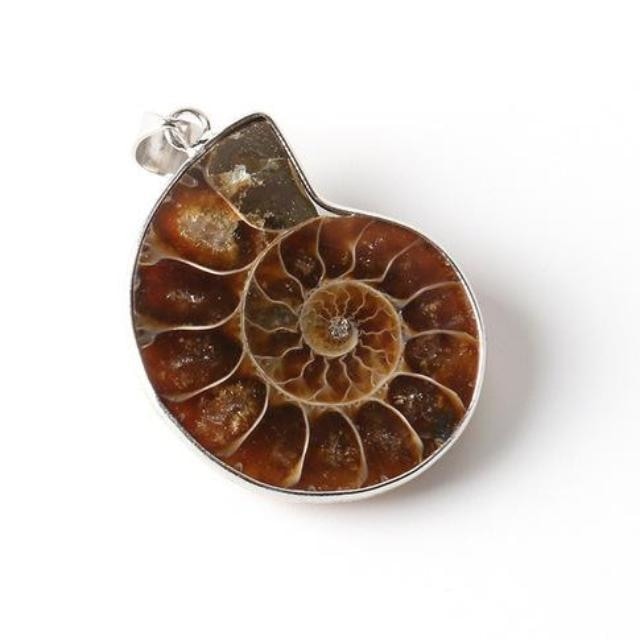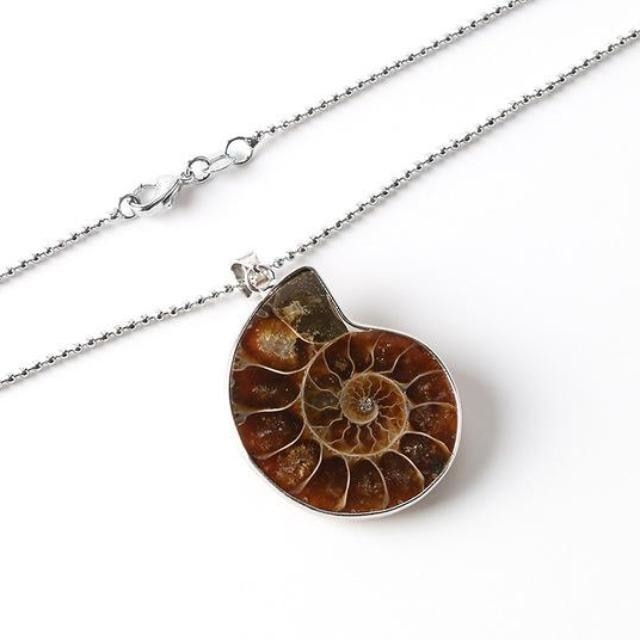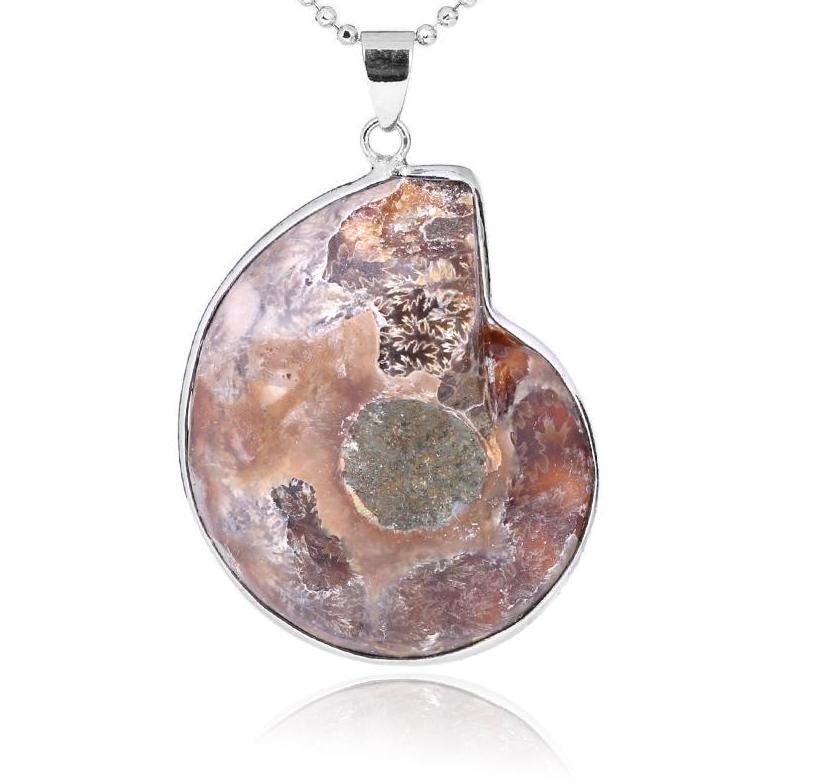 Ammonite Shell Necklace
This item is in stock now and ready to ship worldwide.
Scroll down for product details & size specifications.
This stunning fibonacci spiral fossil shell pendant has substantial energetic power from not only the sacred geometric shape of the fossil that harnesses it's power, but also the unique healing properties of the natural ammonite (snail shell fossils) themselves. (See chart below for healing properties)
This unique necklace is made from real, genuine, and fully natural ammonite fossils. The details are intricate and beautiful, and represents the power and divine mathematics behind mother nature herself.
This necklace length is 45cm, and the pendant size is around 3.7cm give or take based on the individual fossil.
This necklace comes with a quality silver finished ball chain with lobster claw clasp closure. This pendant can be put on any chain of your choosing once received.
Vibrant, powerful, unique, and energetically harmonizing, this gorgeous fossil shell necklace is perfect for spiritual yogis, alternative medicine and reiki practitioners, pagan and witchcraft cuties, and fashion enthusiasts.
All of our crystal and natural jewelry is blessed before sending to ensure optimal positivity and energetic harmony.
Here's an energetic healing guide for Ammonite shells:
| | |
| --- | --- |
| Ammonite | Ammonite is powerful earth healing fossil. The spiral shape is symbolic of continual change and evolution. Ammonites have absorbed cosmic energy over centuries to stimulate the life force (Chi) within.  Ammonites are used for activating Kundalini and life path energies. The Ammonite is often placed in the home to attract health, prosperity and continued success. |
Please allow for some minor variations in color/size/shape when purchasing from our stunning crystal jewelry collection - these are all made from real, raw, genuine crystal stone and each has their own individual look and feel! We like to believe the crystal you receive is the one most powerfully representative and connected to YOU, and we bless it to fulfill your own unique spiritual needs.