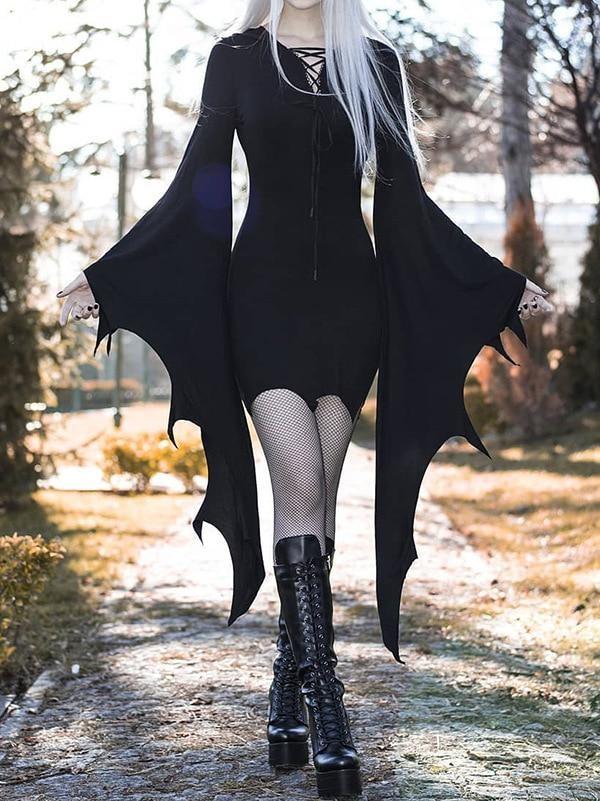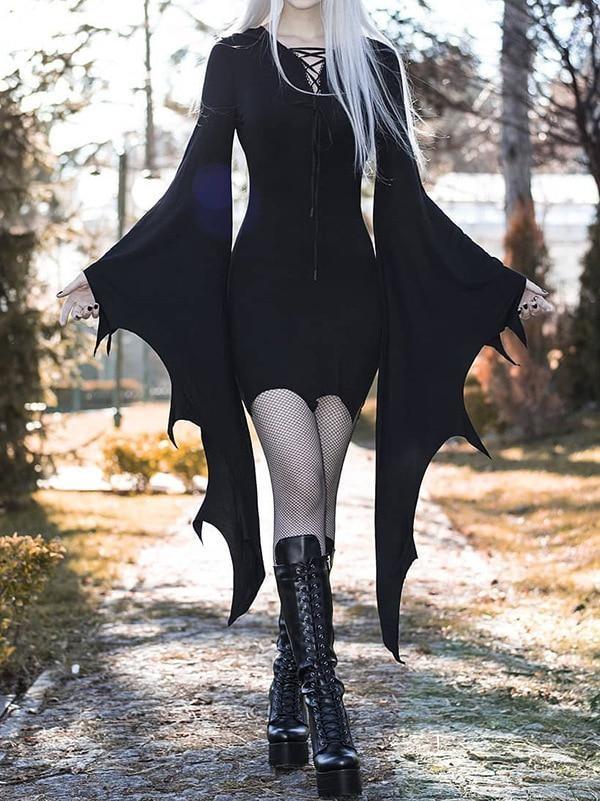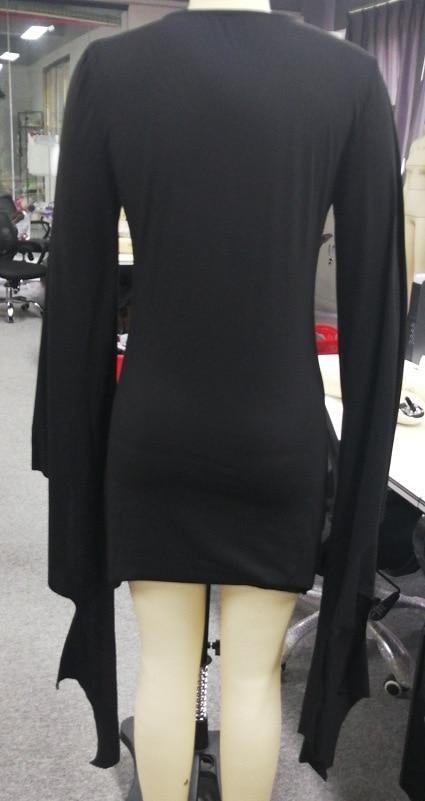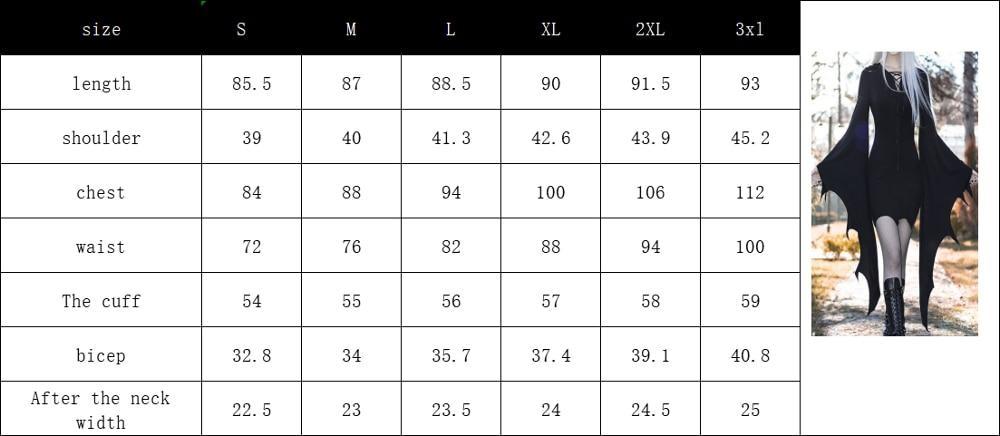 Forest Witch Hooded Dress
This item is in stock now and ready to ship worldwide.
Scroll down for product details & size specifications.
This luxurious jet black gothic forest witch inspired dress is a must have for any witchy little vixen with a dark princess side!
Made of high quality fabric, with  stunning flowy "wing" style sleeves that scream "magical forest pixie witch!"
Who says gothic babes can't be girly too? Sport this stunning black gothic dress and you'll be turning heads all day long! 
Wear it as part of a halloween costume or dress it up as part of your spooky witchy occult wardrobe! 
Fits small, so we recommend sizing up and measuring first to be sure!