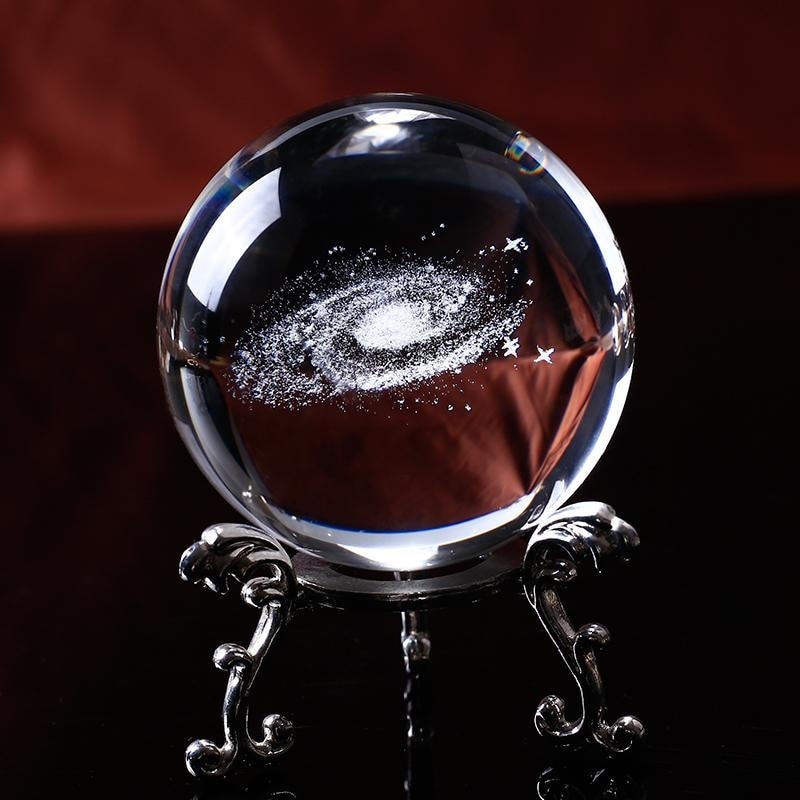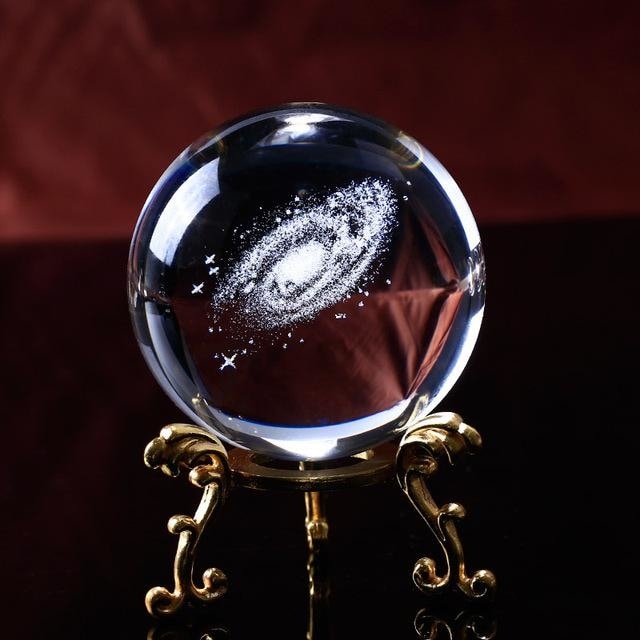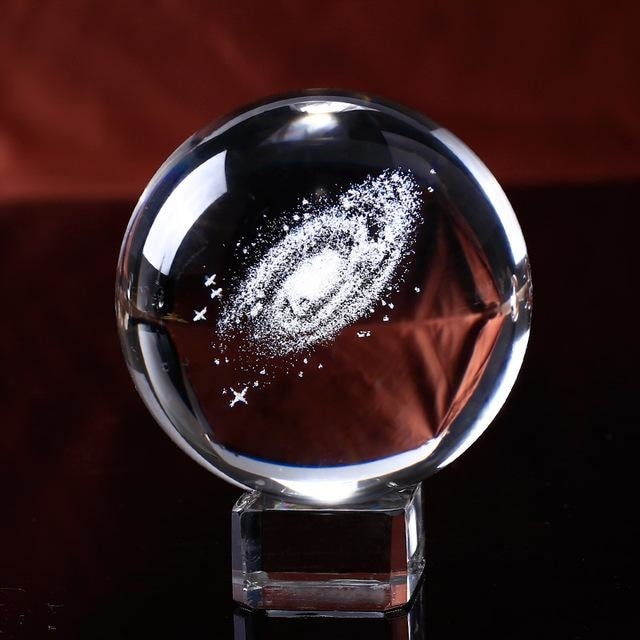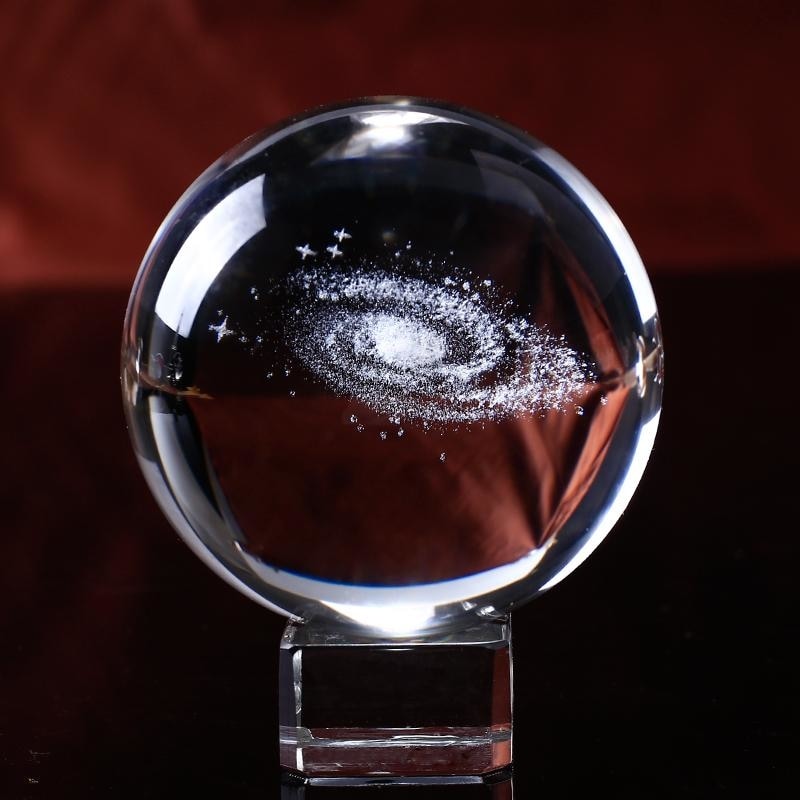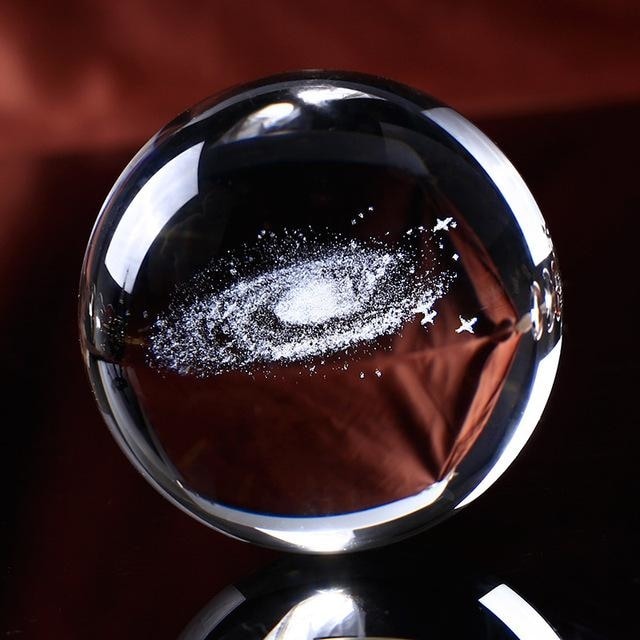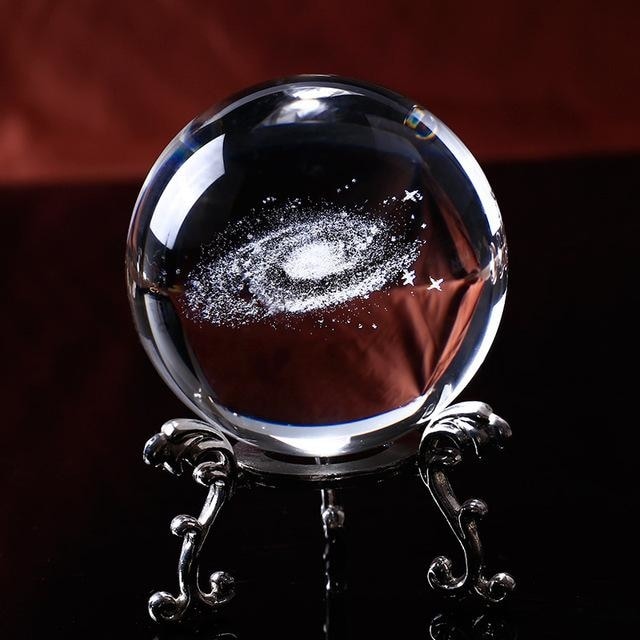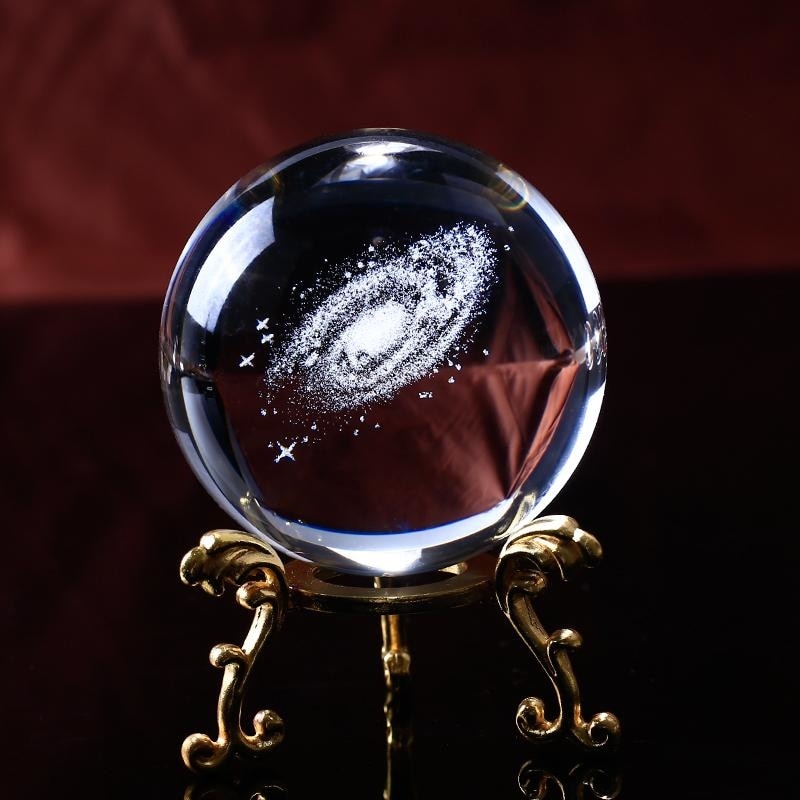 Galaxy Crystal Ball
This item is in stock now and ready to ship worldwide.
Scroll down for product details & size specifications.
This mystical and magickal galaxy crystal ball is a must have on every witchy alter and spiritually devoted room in your home.
Eye catching and truly mesmerizing, it's a treasure all will want to behold.
Gaze in awe at the infinite stars in our galaxy, and revel at the swirling arms of the milky way.
This magick crystal ball is available with or without a base. The bases include a gold, silver or clear crystal base.
Measures approximately 6cm in diameter.
All of our crystal balls are personally blessed & honored before sending them on to their new owners, ensuring optimal positivity and energetic harmony.
Here's a guide to the symbolism & colors present in this crystal ball:
| | |
| --- | --- |
| Clear | The clear nature of the crystal ball instills a sense of personal clarity in the mind, allowing you to problem solve effectively and shed hindering emotions and thoughts. |
| Galaxy | The infinite galaxy represents our connection to everything, and a separation of ego. It allows us to let go of trivial things in life and see the bigger picture. |