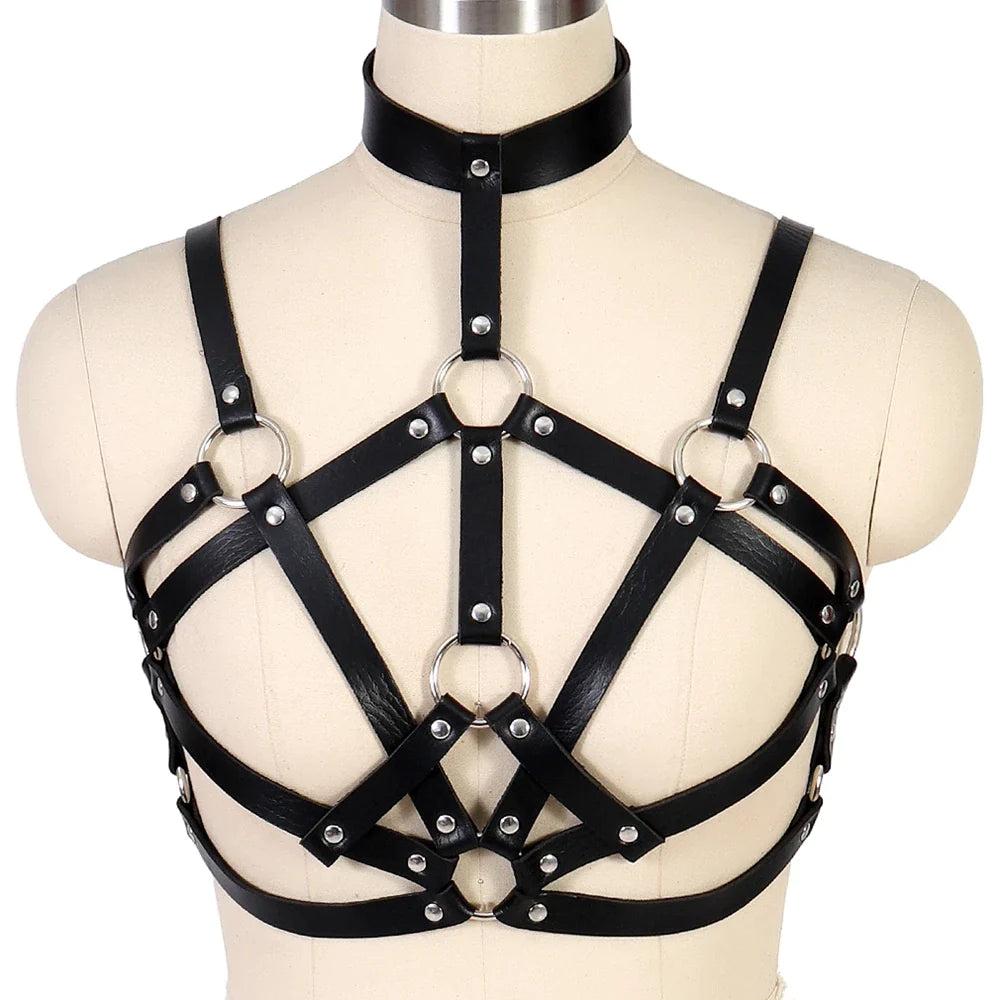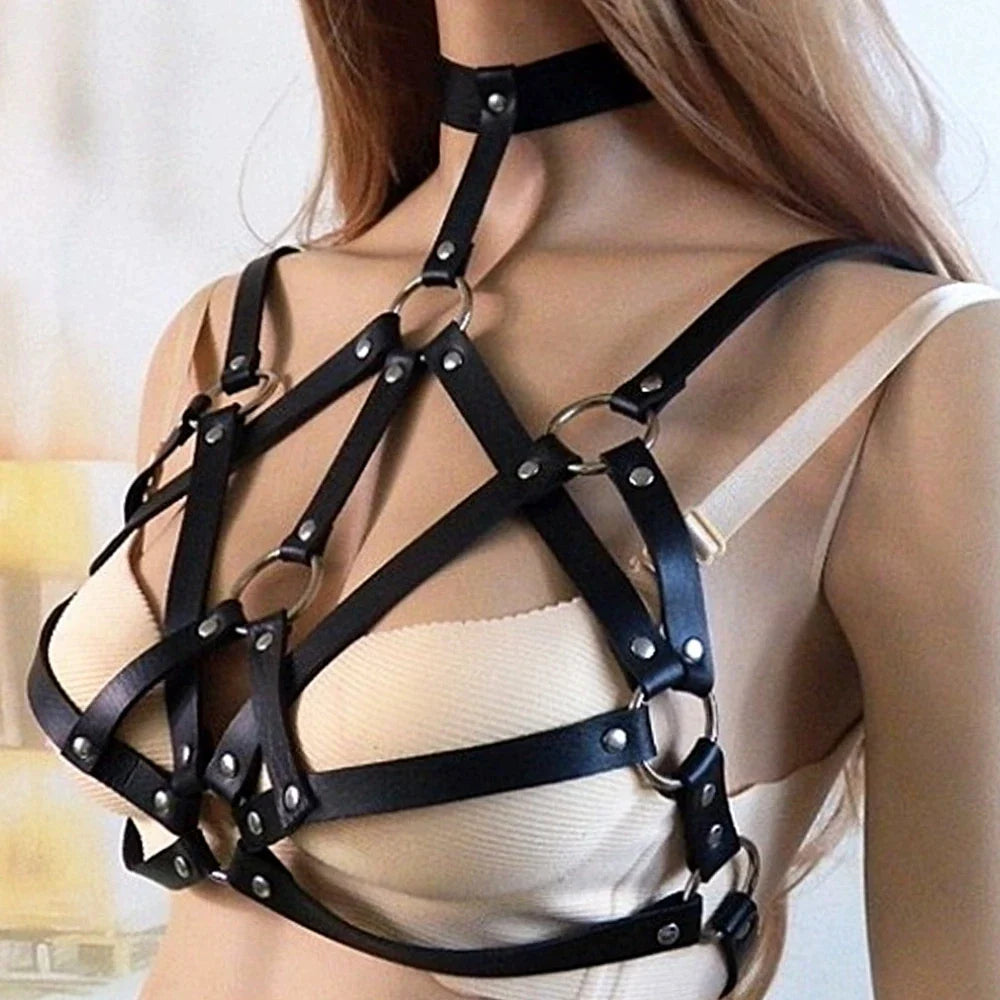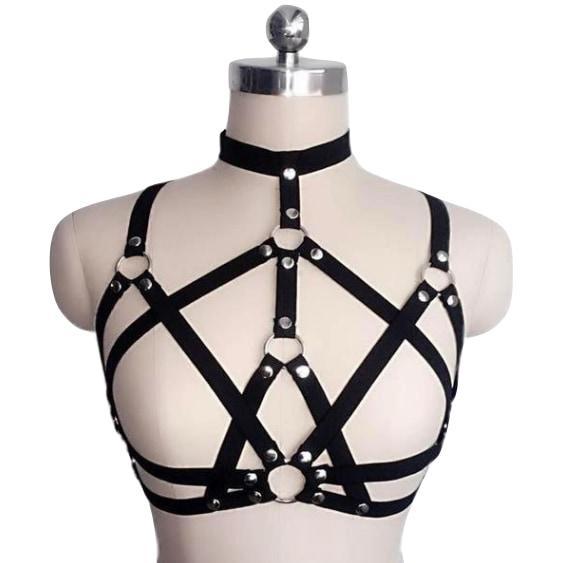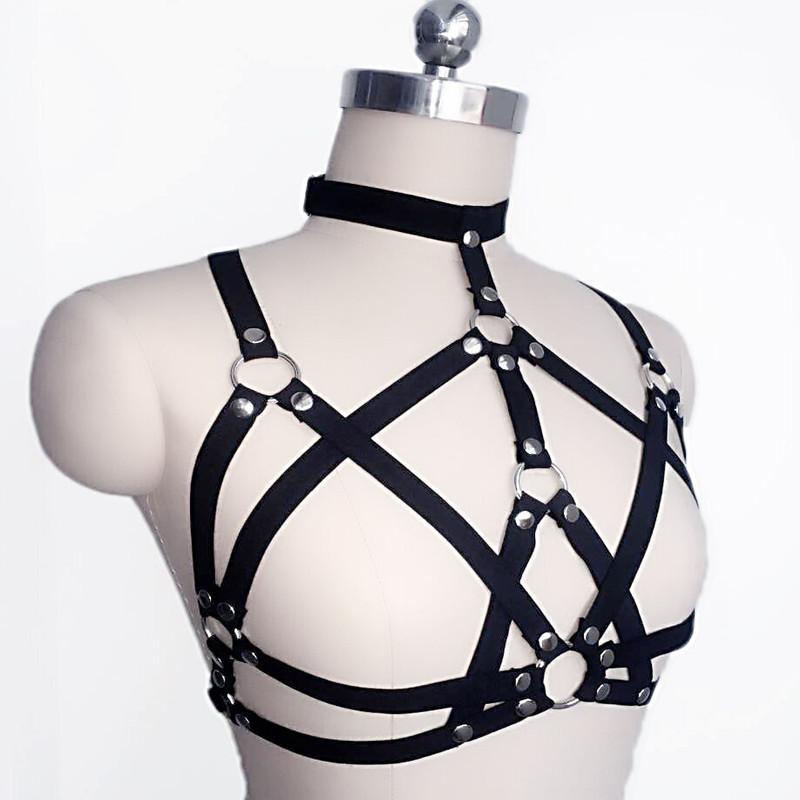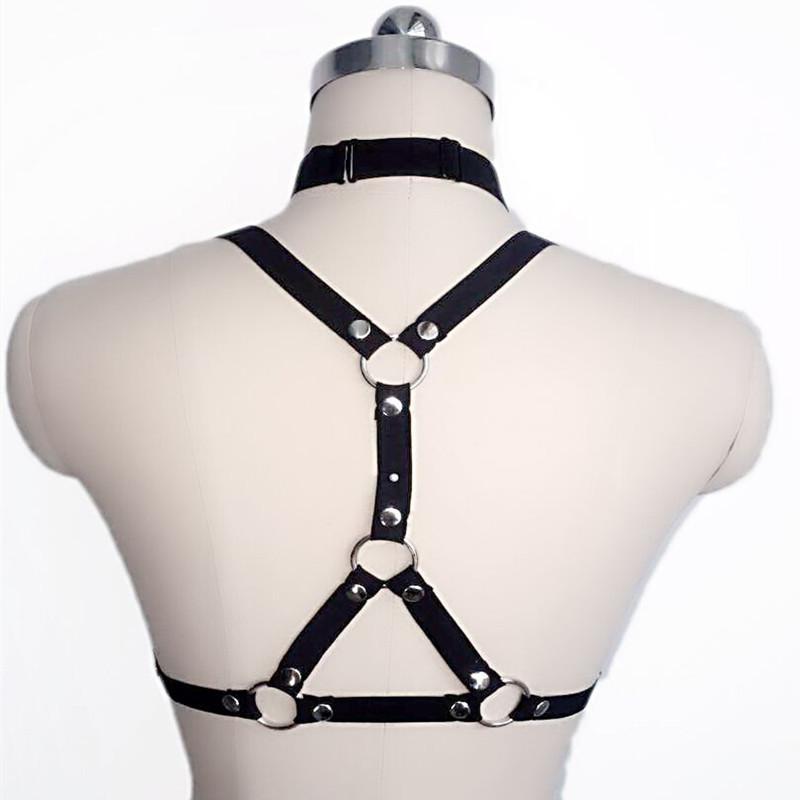 The Forbidden Harness
This item is in stock now and ready to ship worldwide.
Scroll down for product details & size specifications.
This sexy and sultry black bondage style chest harness has several well placed elastic straps and punk rock metal studs and rivets.
The placement of straps is an art form that is sure to flatter all dark goddesses who wear it!
Inspired by the darkest of dark gothic fashion! Wear this brilliantly black harness in the bedroom, or  as a statement piece at parties and events, or heck, wear it to the office -  it's sure to score you endless compliments. 
Great for photoshoots, costumes, everyday intimates, and playful fun!
Measurements (One Size):
Waist Size: Suitable For 55cm / 21.65"  To 95cm / 37.40"