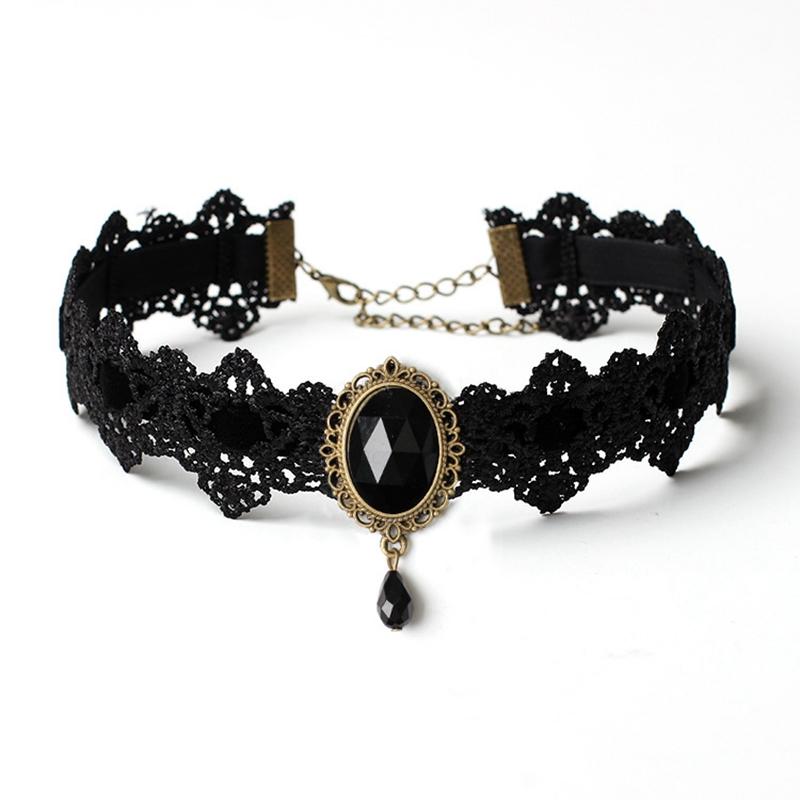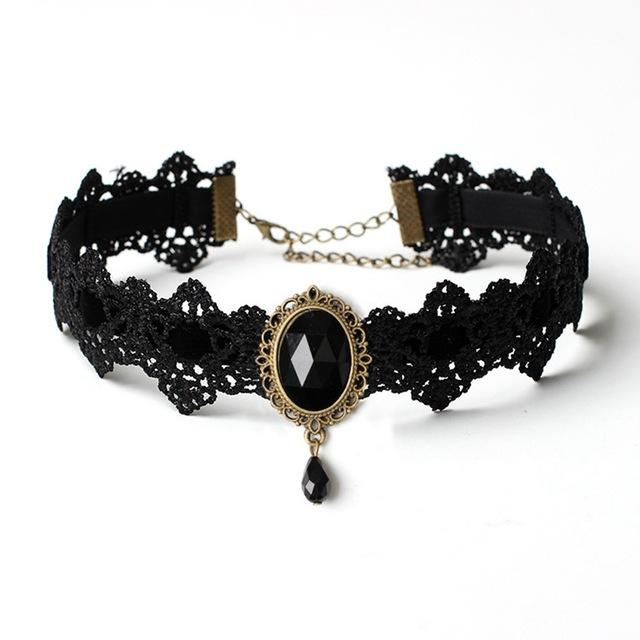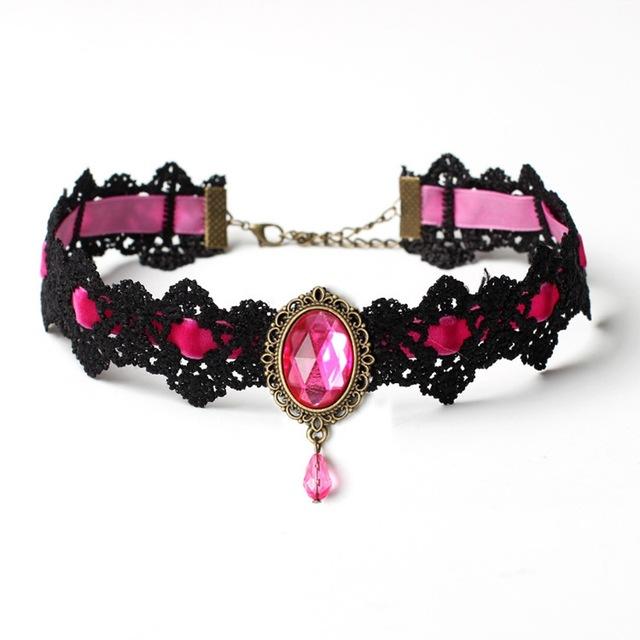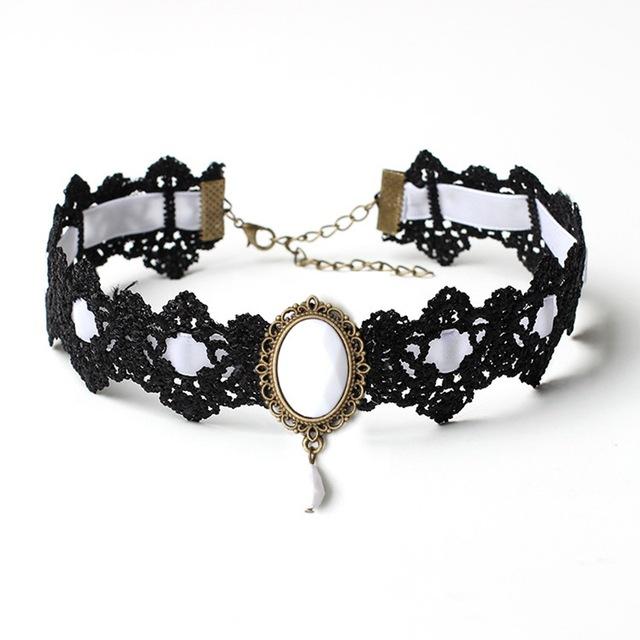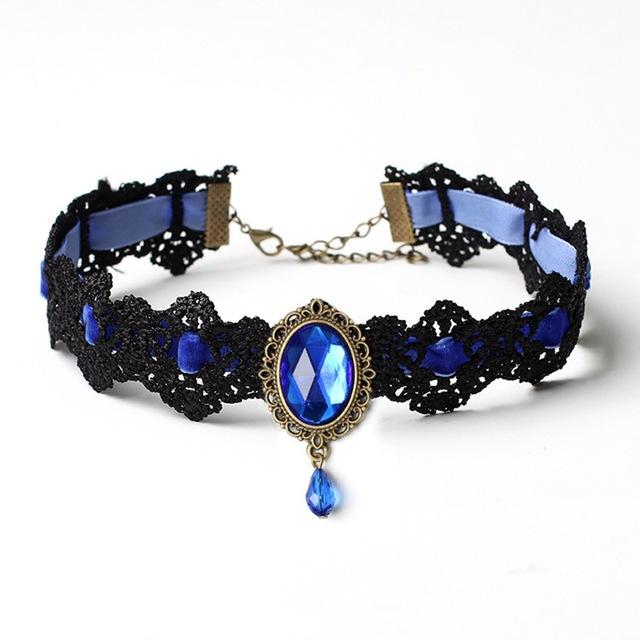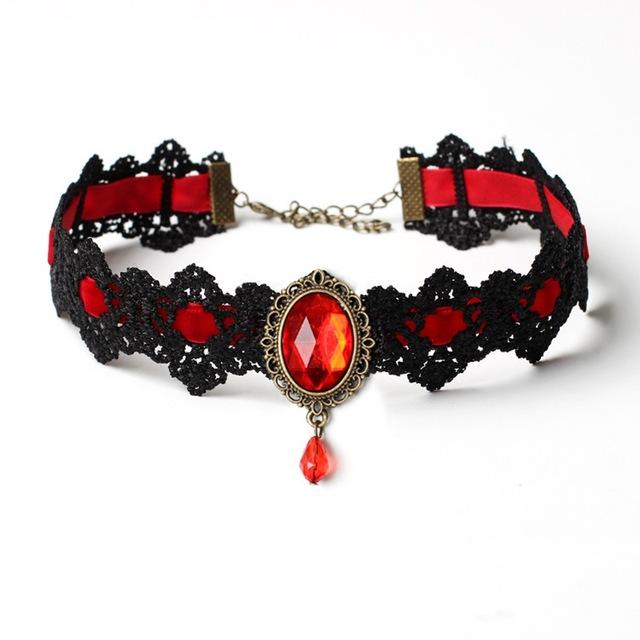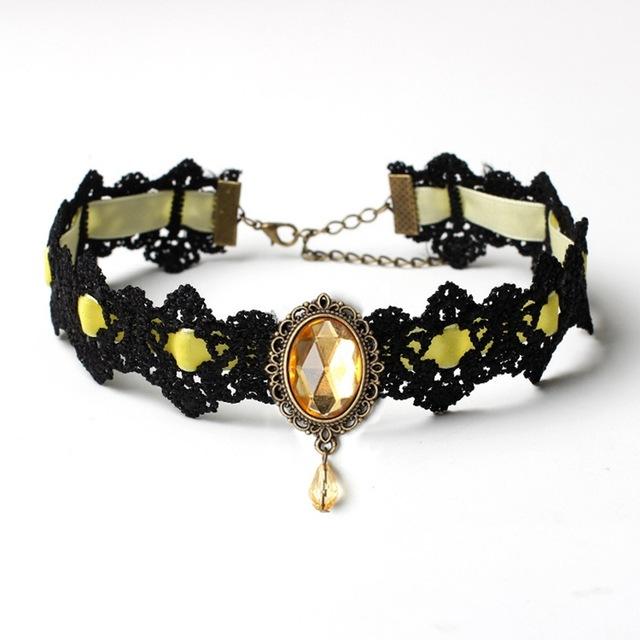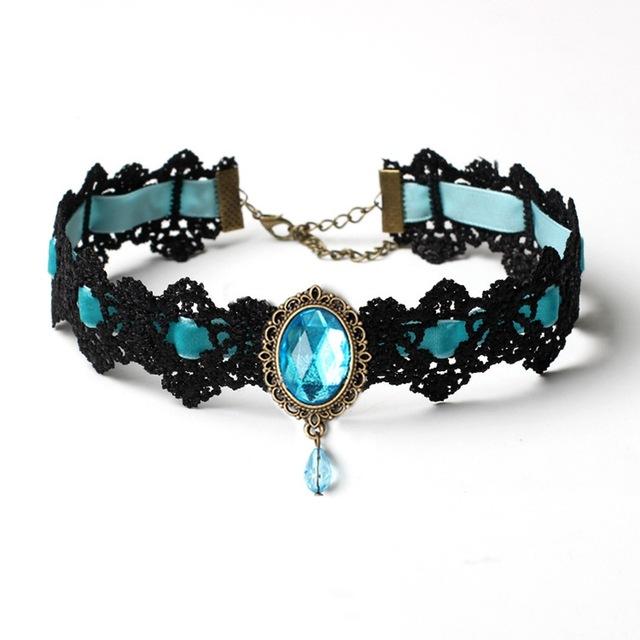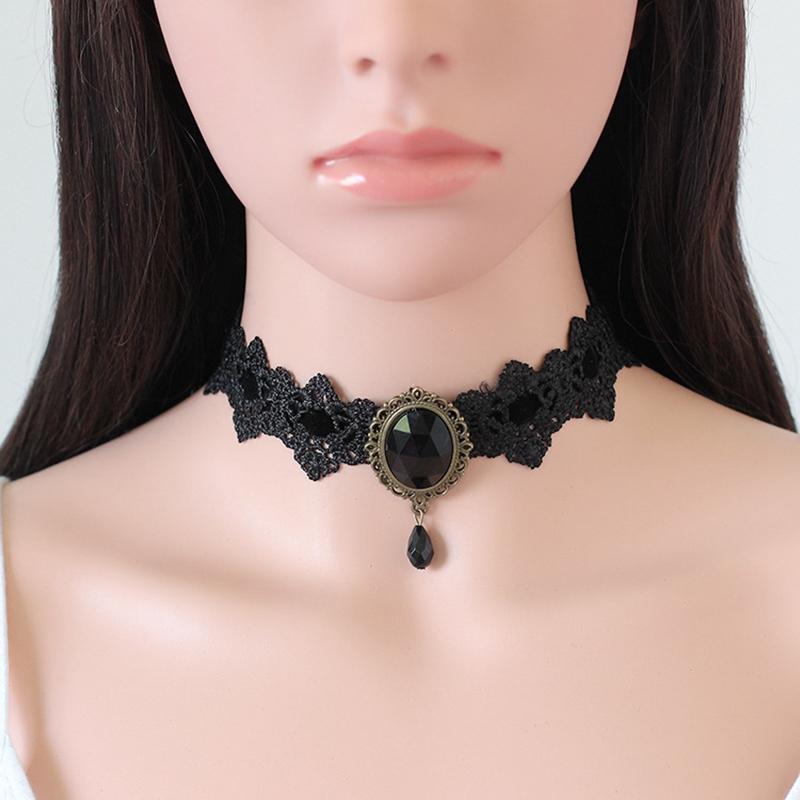 Regal Lace Choker
This item is in stock now and ready to ship worldwide.
Scroll down for product details & size specifications.
This elegant and dainty goth victorian style choker necklace is truly exquisite!  
With quality jewels and gold hardware, this is perfect for an everyday coord, or for a gothic or victorian style costume wear.
With a generous adjustable chain at the back, one size fits most female necks.