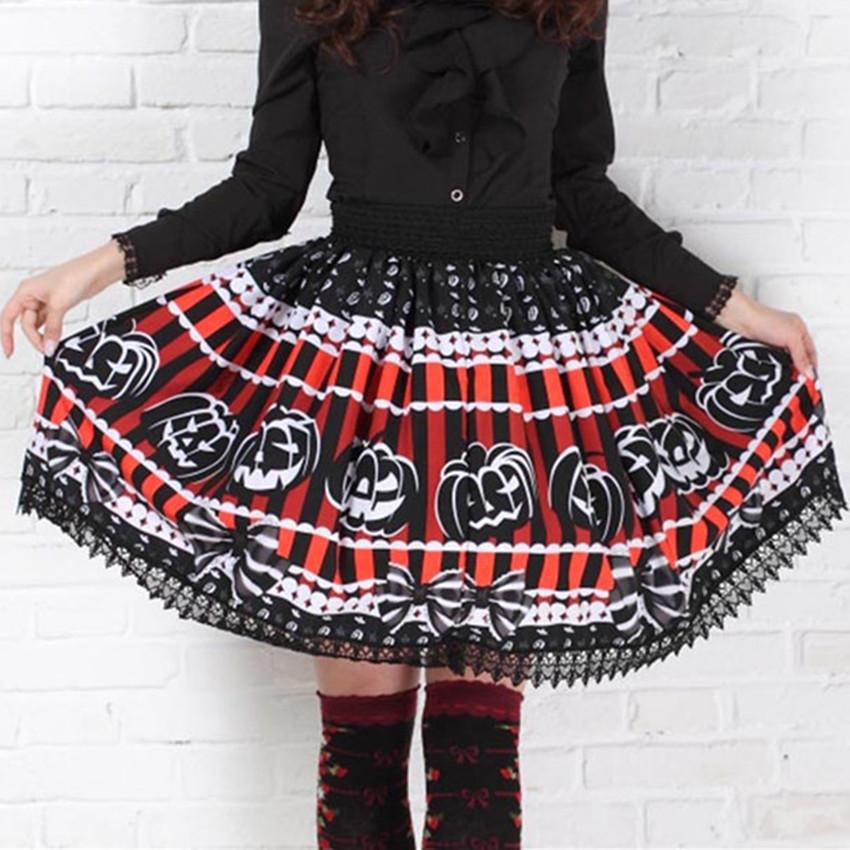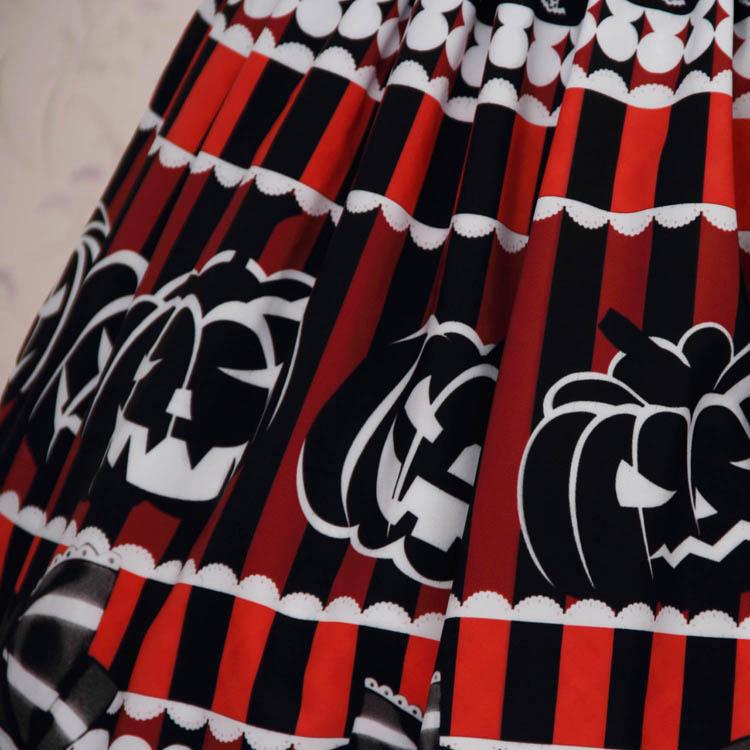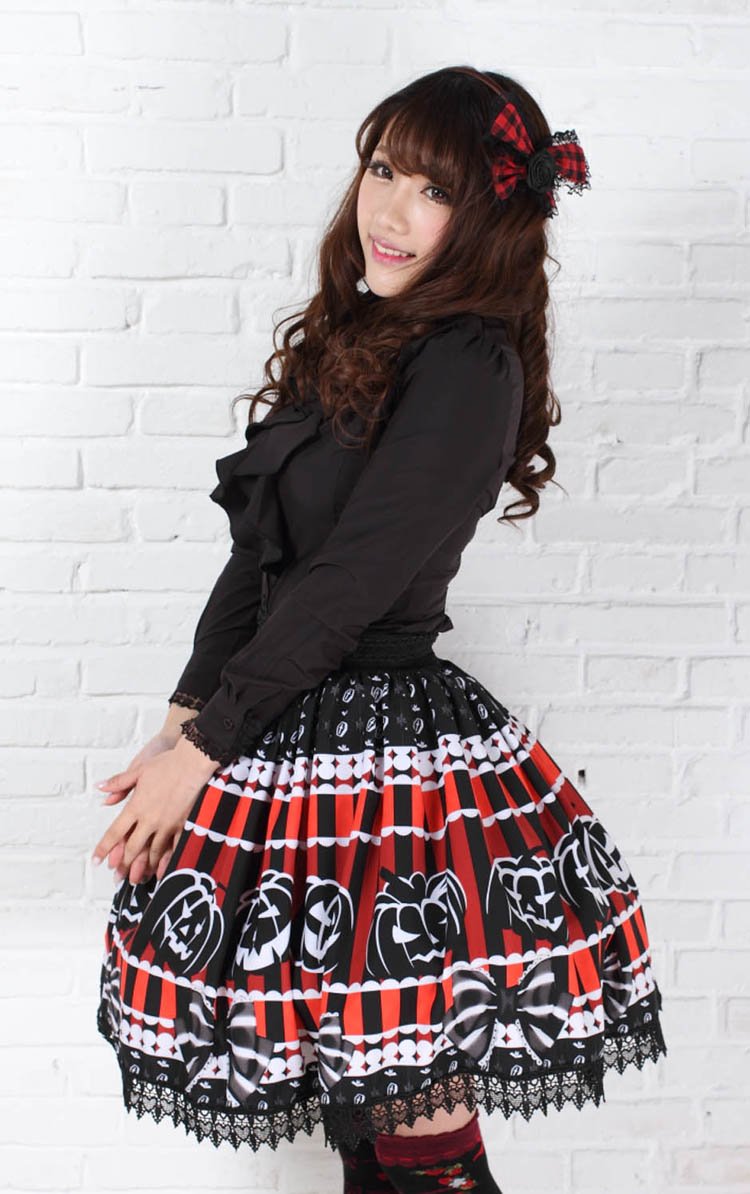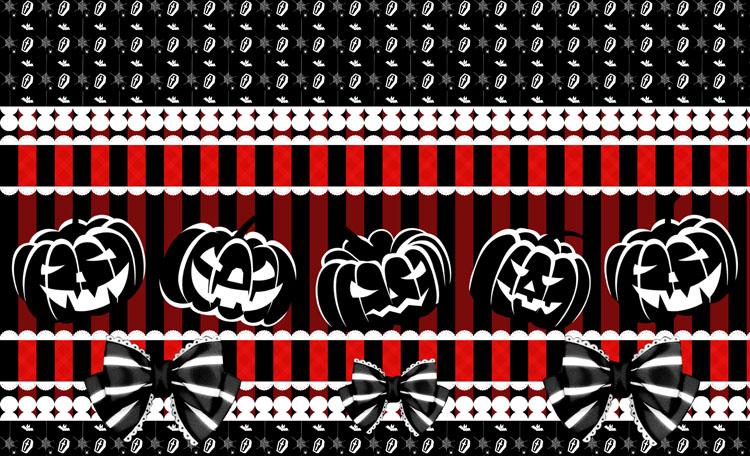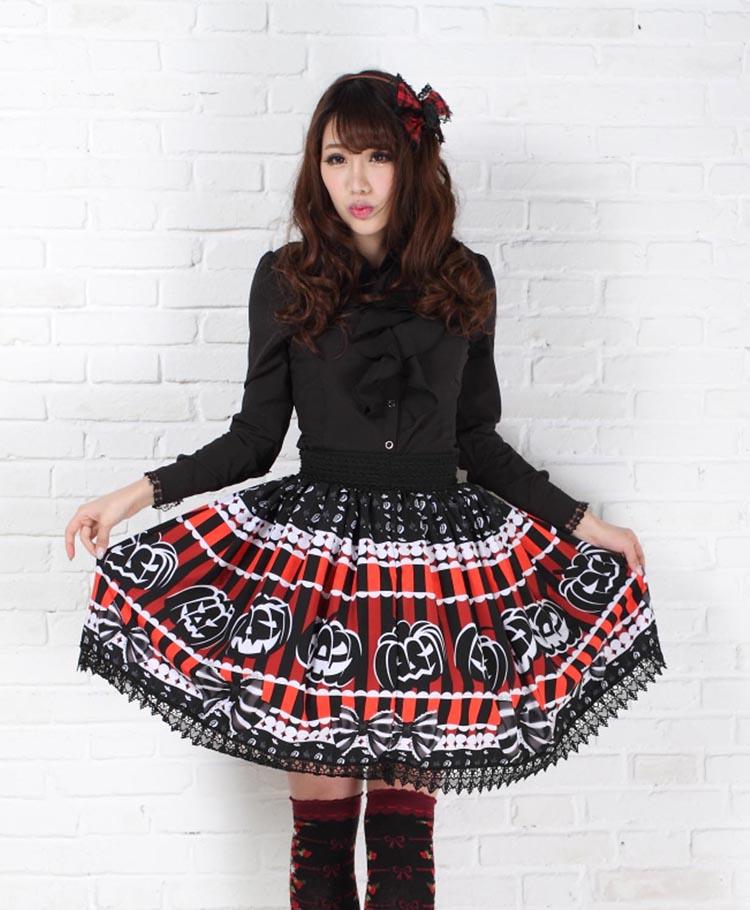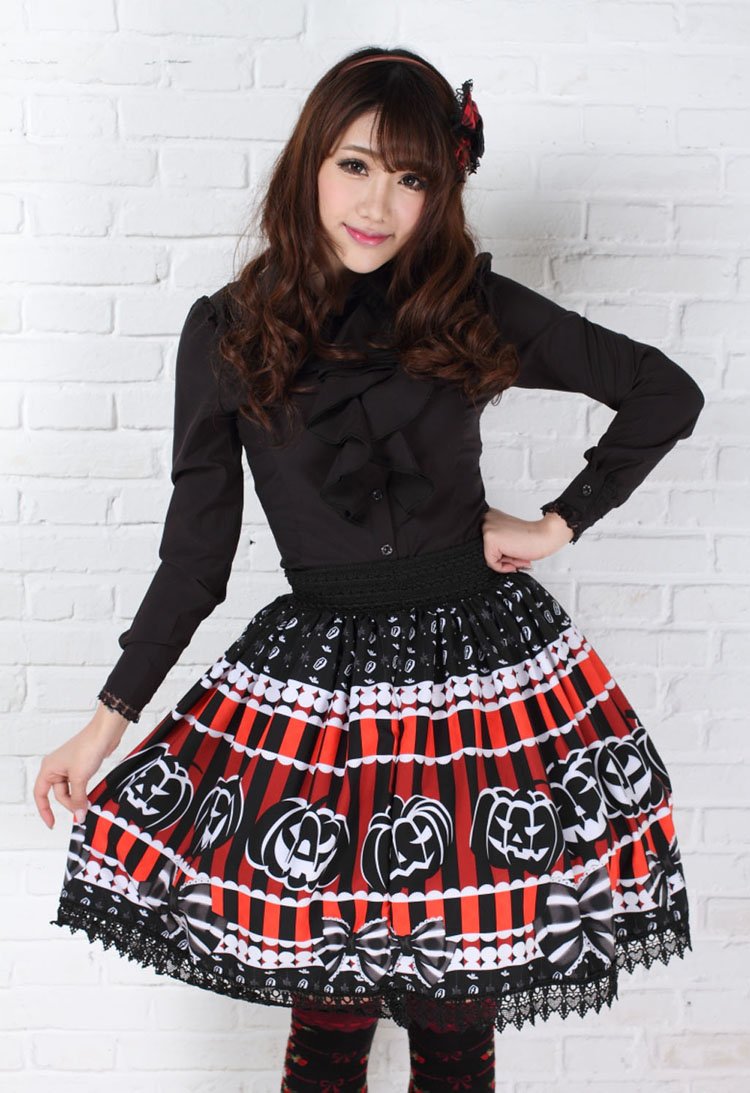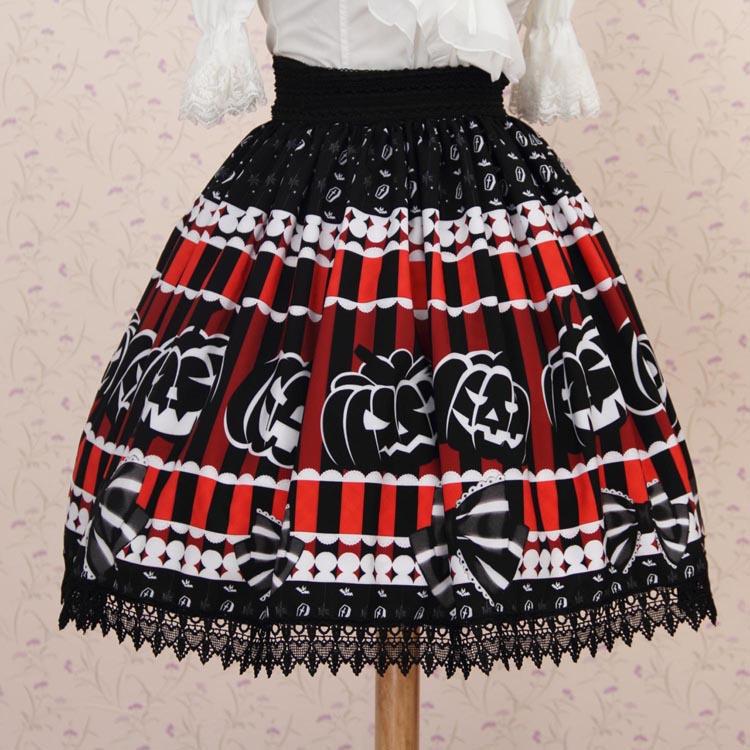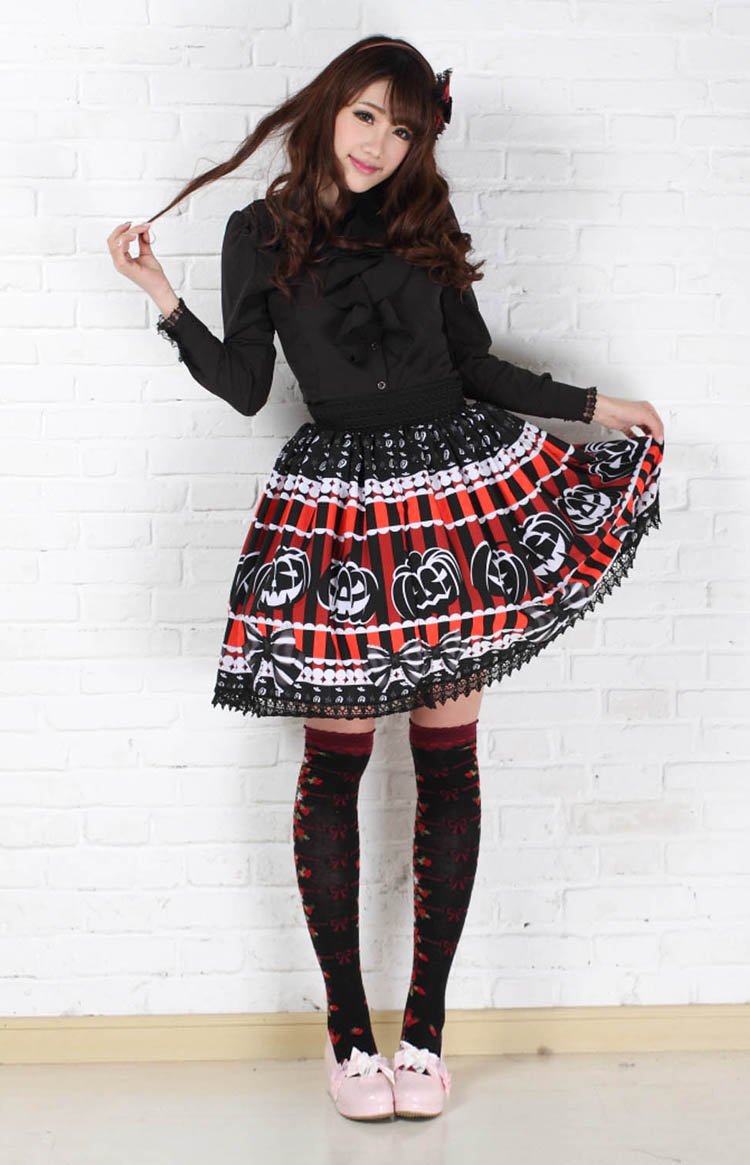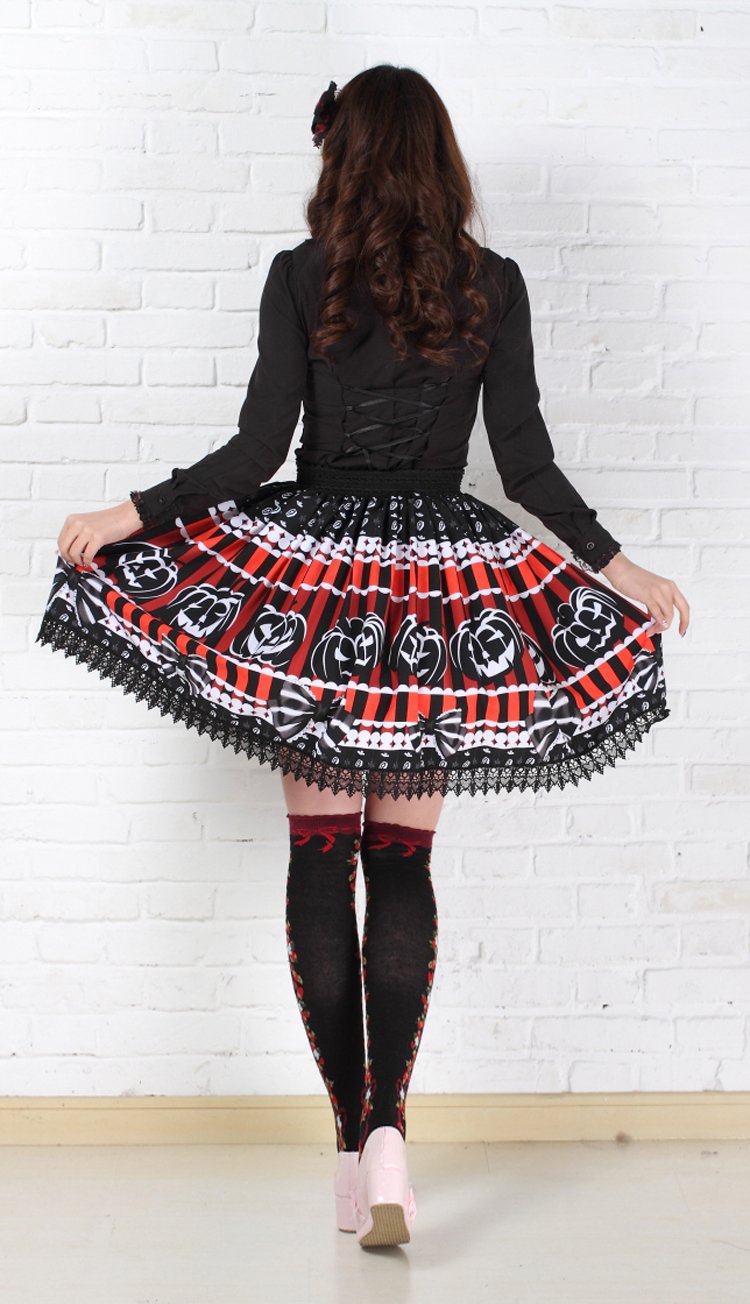 Jack-o-lantern Skirt
This item is in stock now and ready to ship worldwide.
Scroll down for product details & size specifications.
This creepy cute jack-o-lantern pumpkin skirt couldn't be more perfect for gothic lolita or creepy cute coords inspired by all things witchy! 🎃
This isn't just for Halloween ladies - this skirt can be worn year round!
With a black/red/black color palette, crisp pumpkin and bow design, and lace trims, it couldn't be more perfect.
With plus sizes up to 4XL, there's no excuse not to be rockin' this badass skirt today! 
Fits on the small side so please measure first and order a size or two up when in doubt!