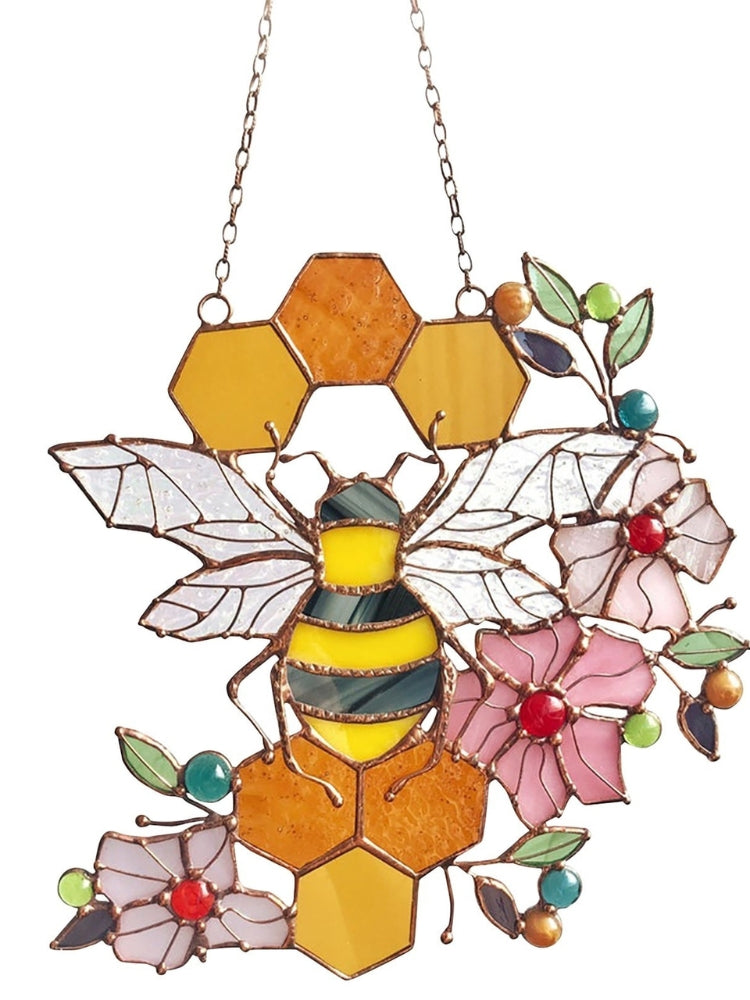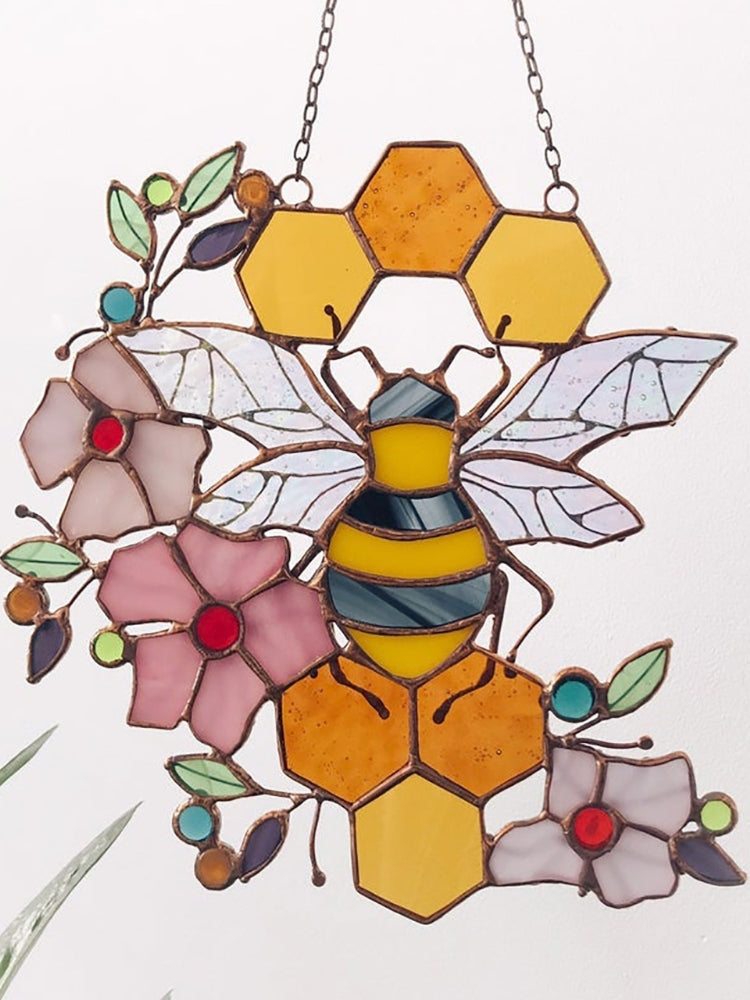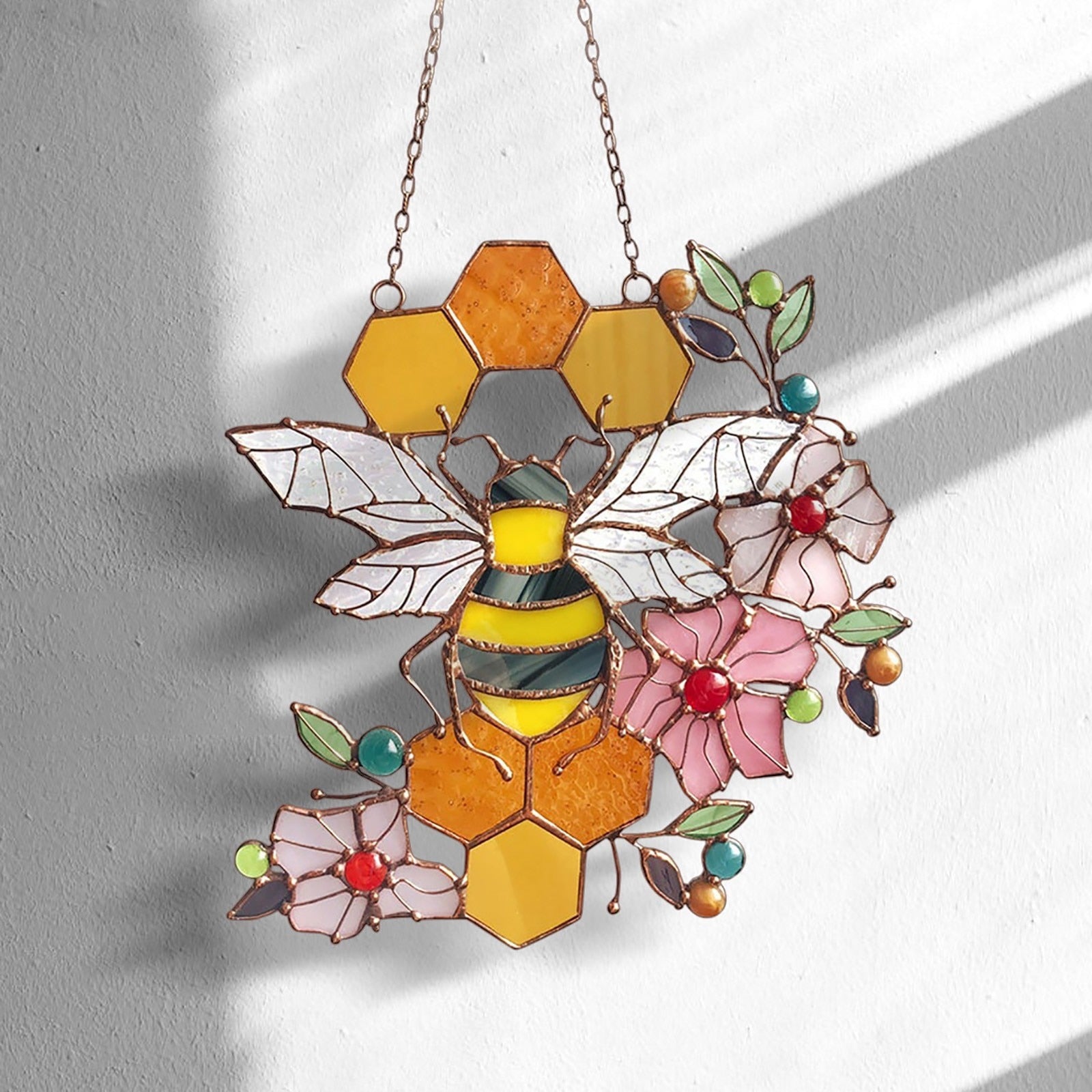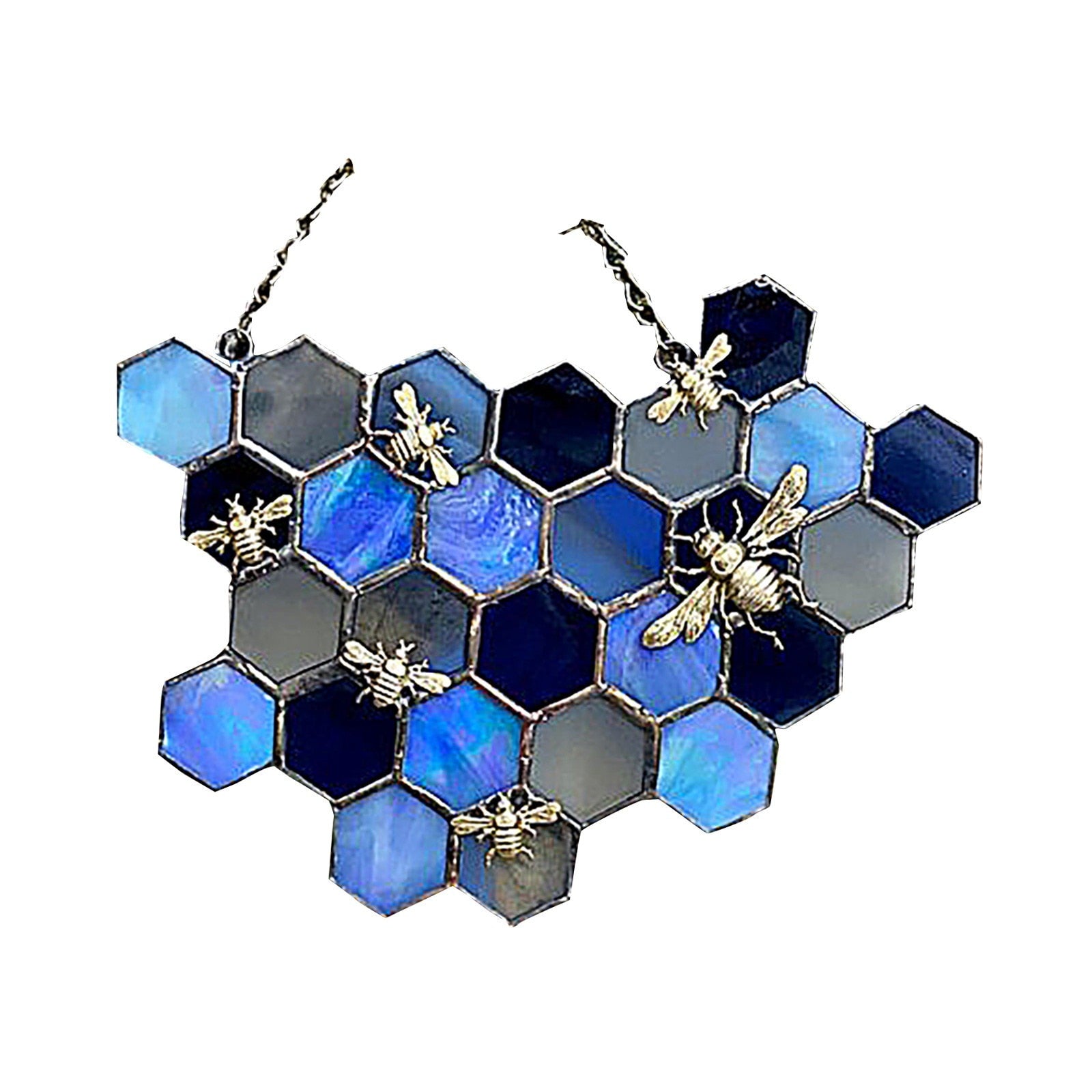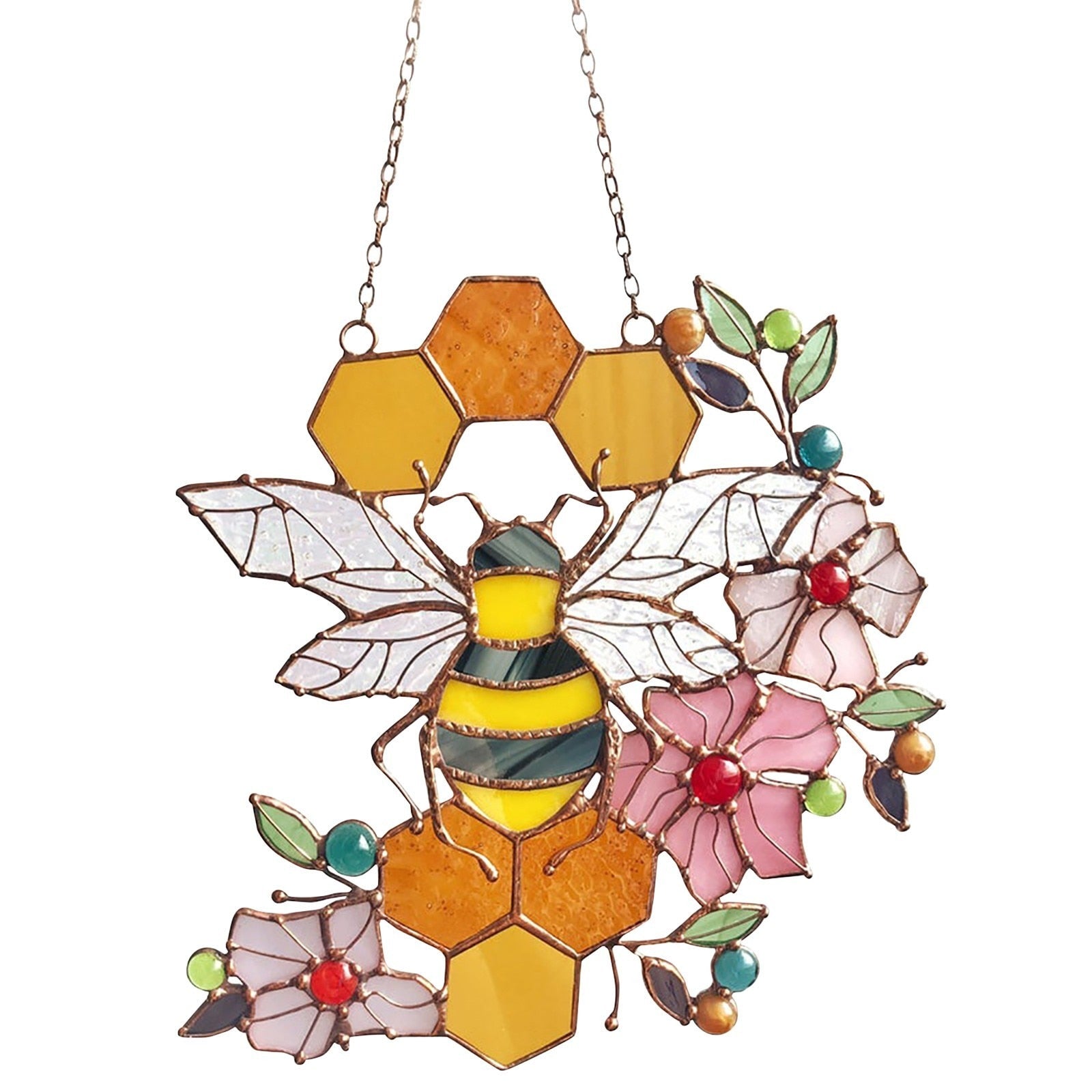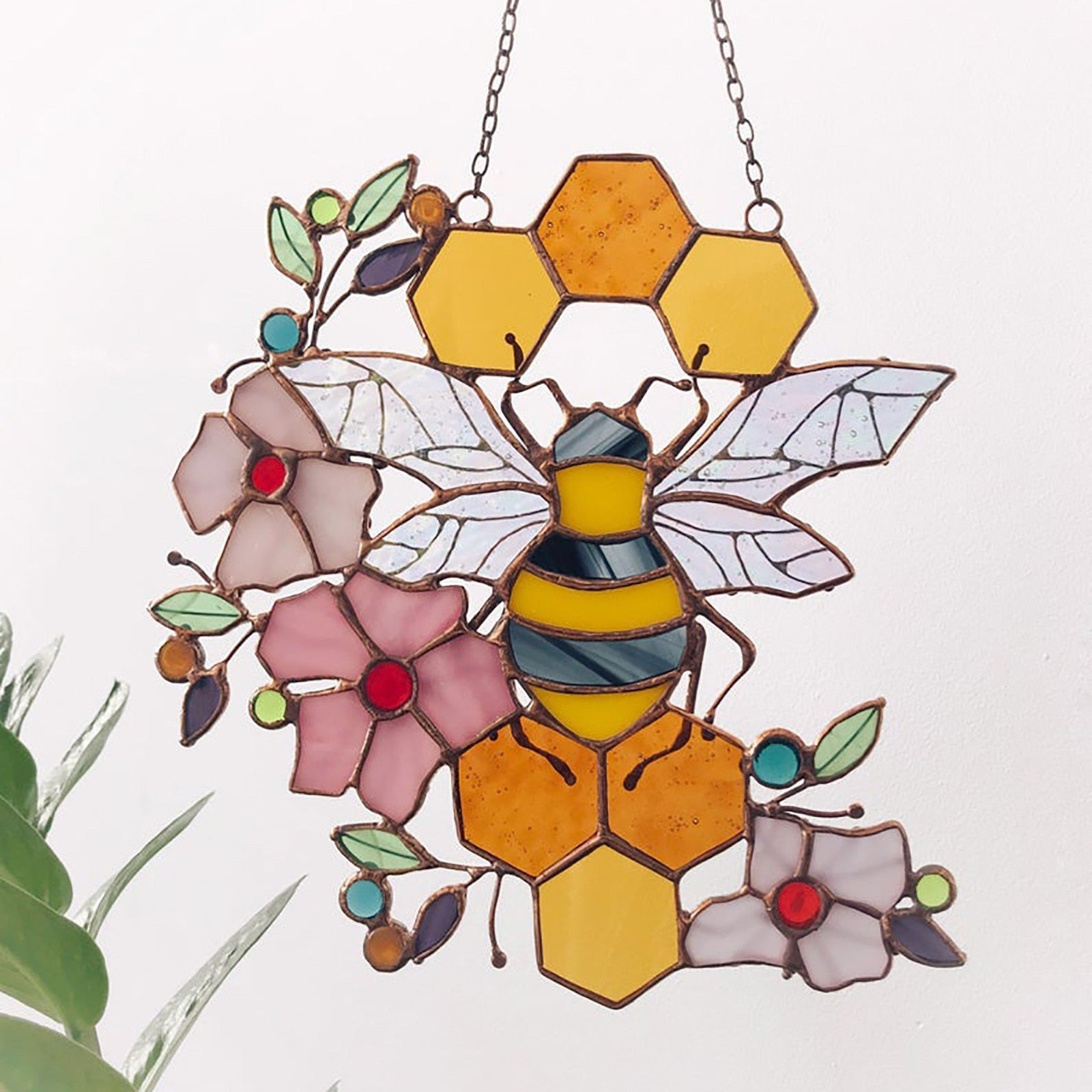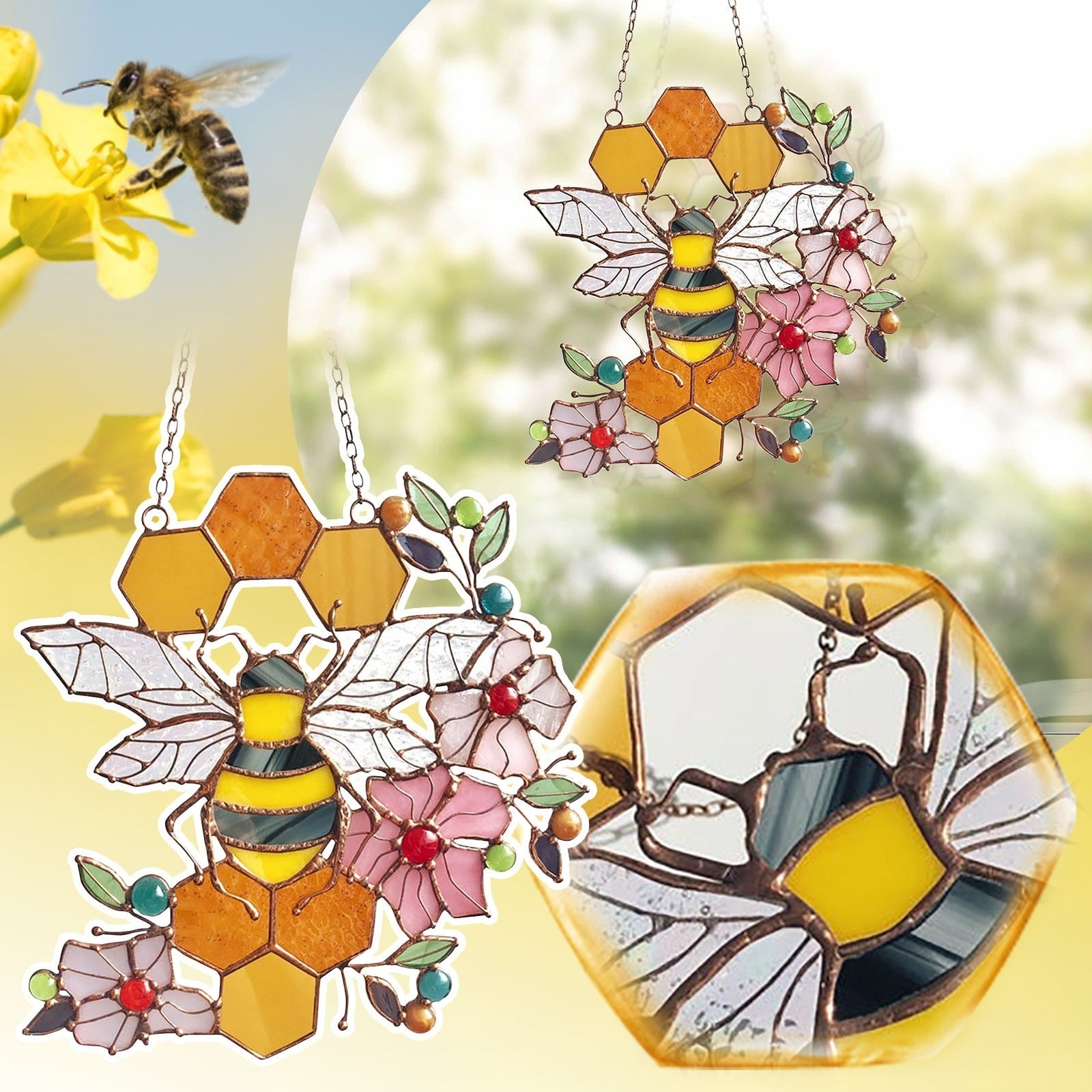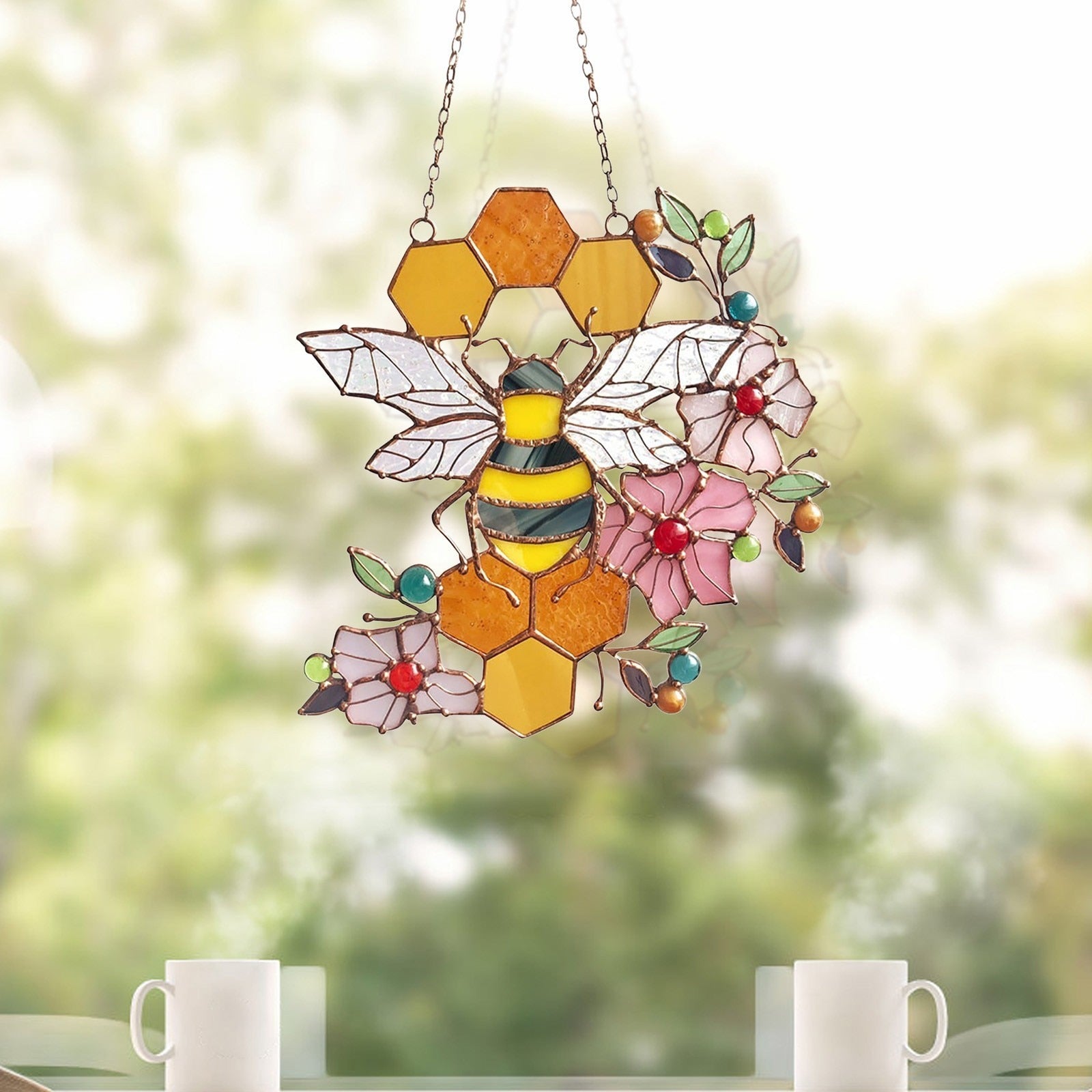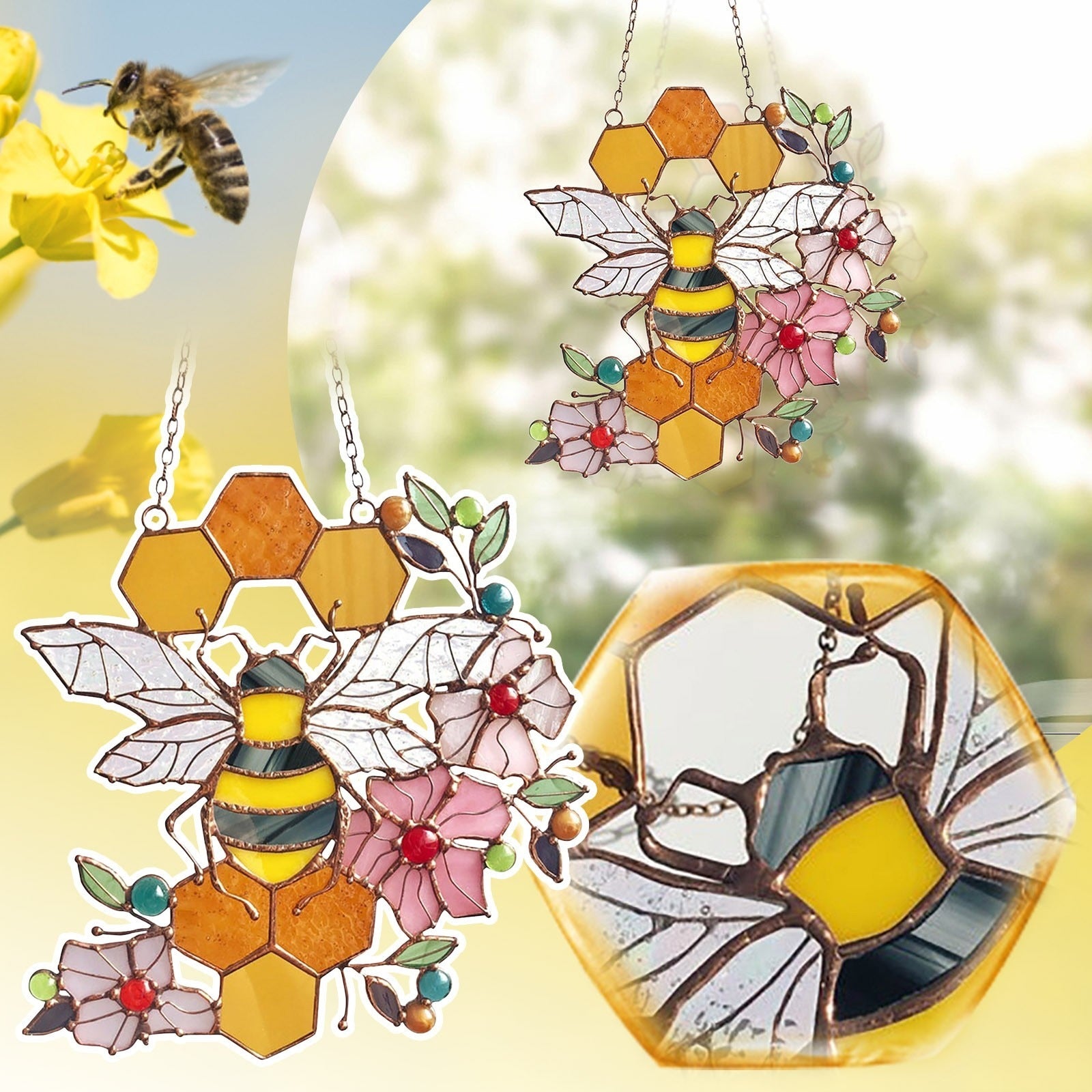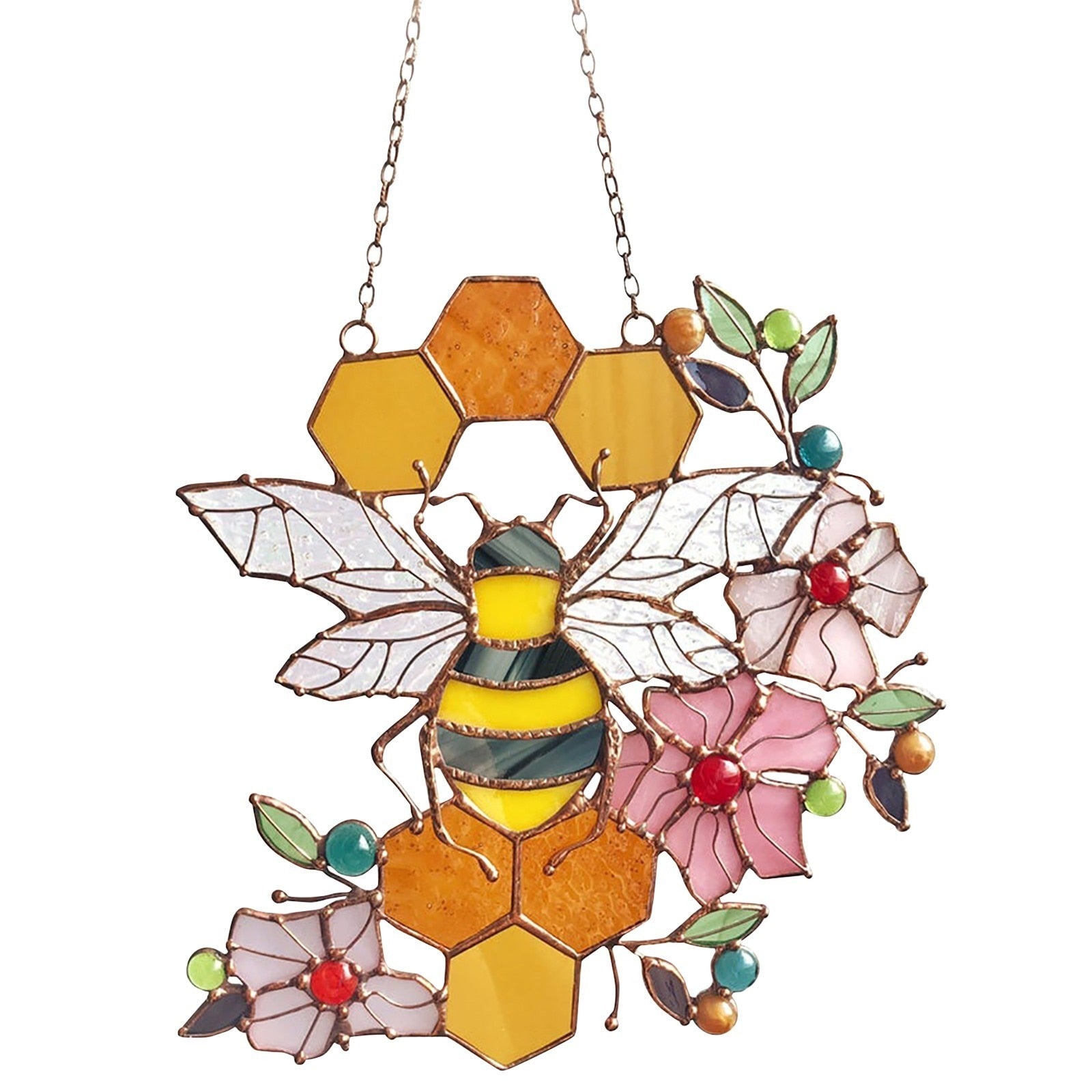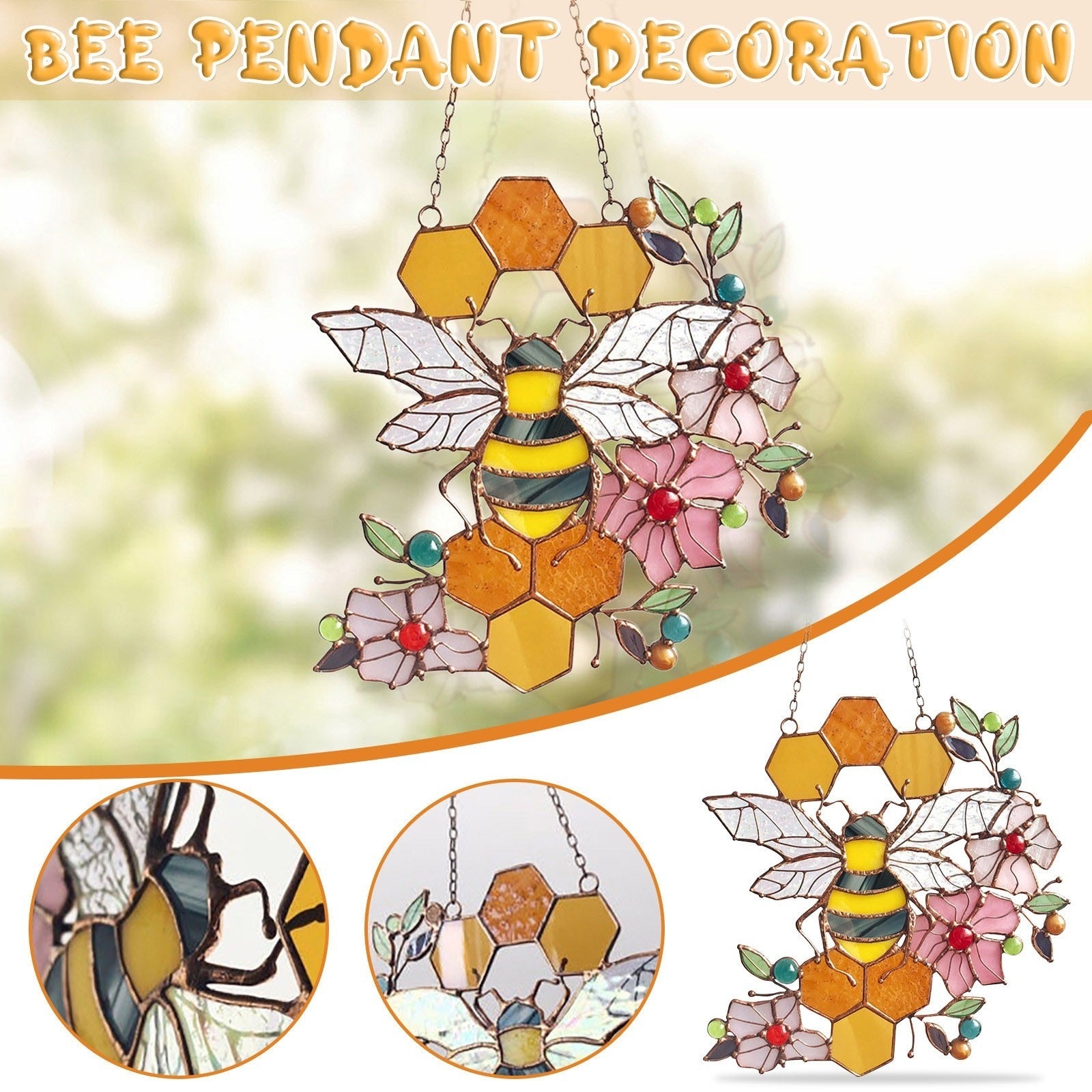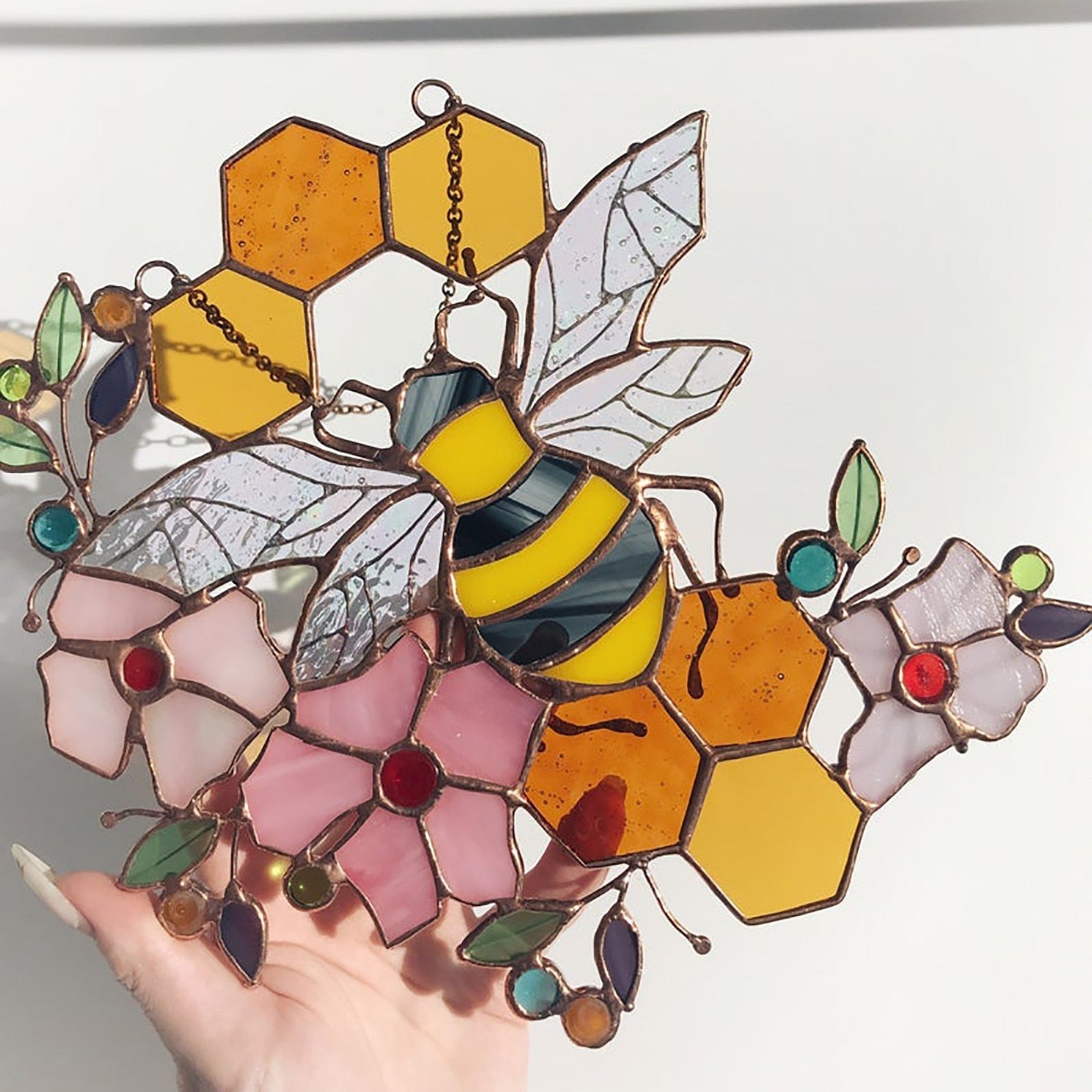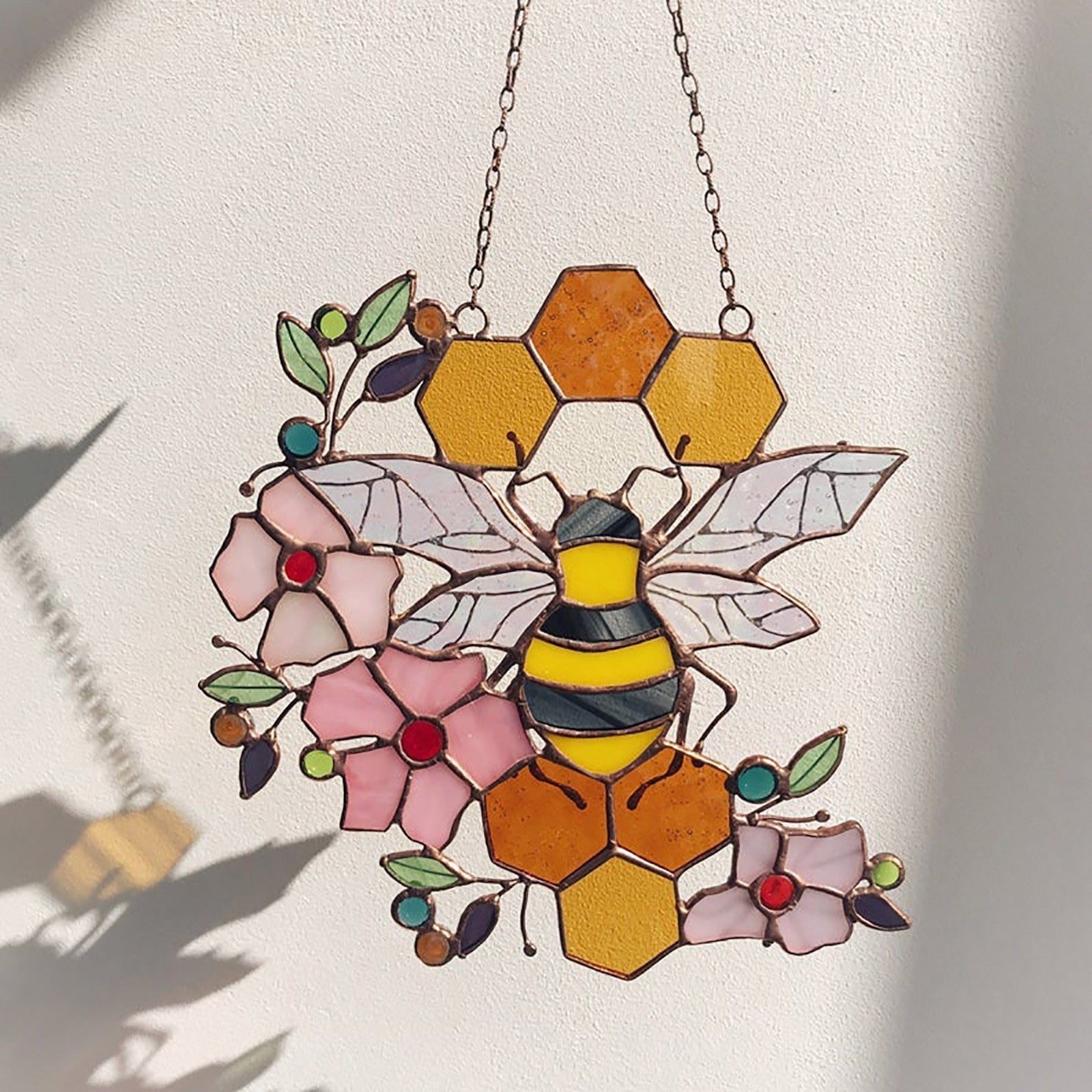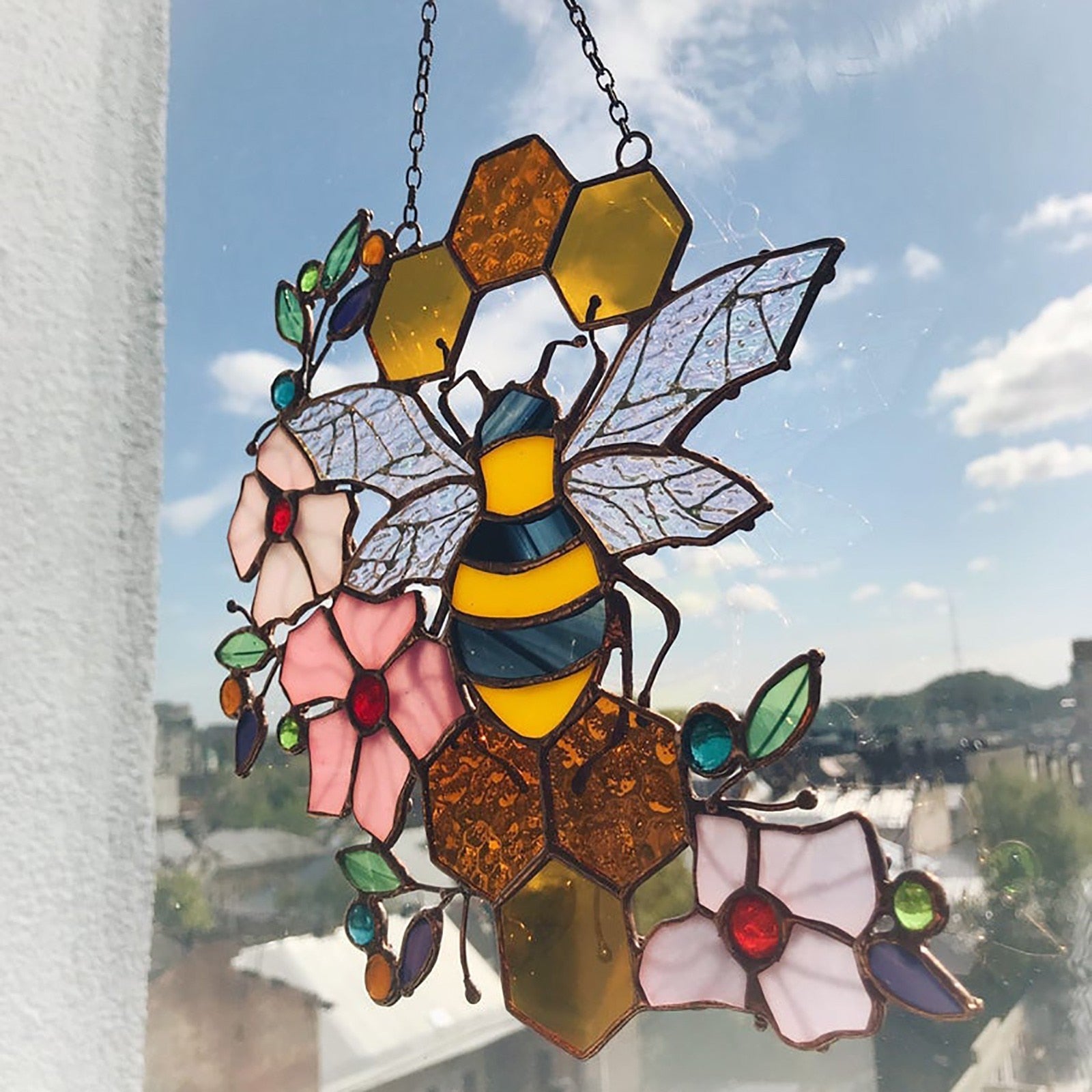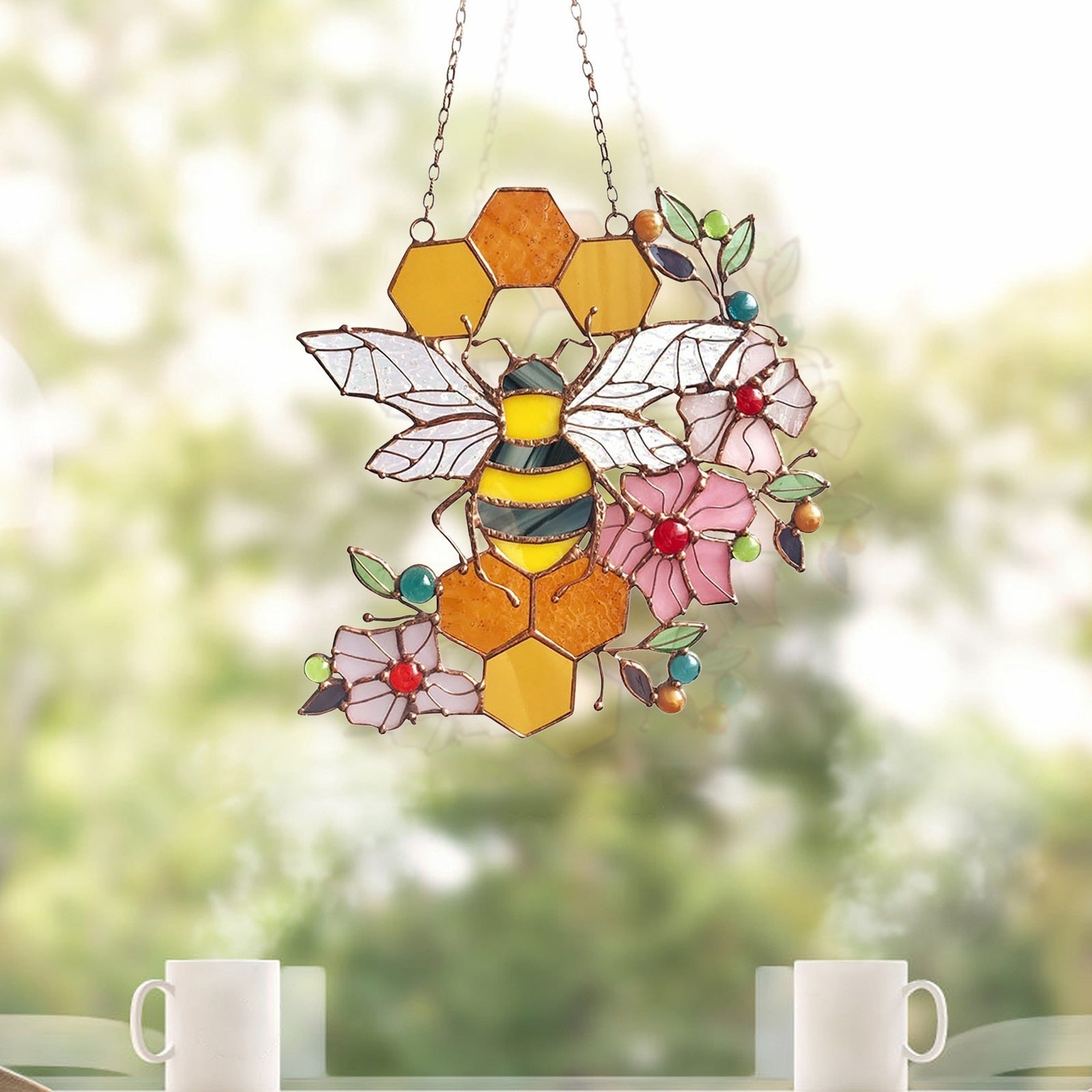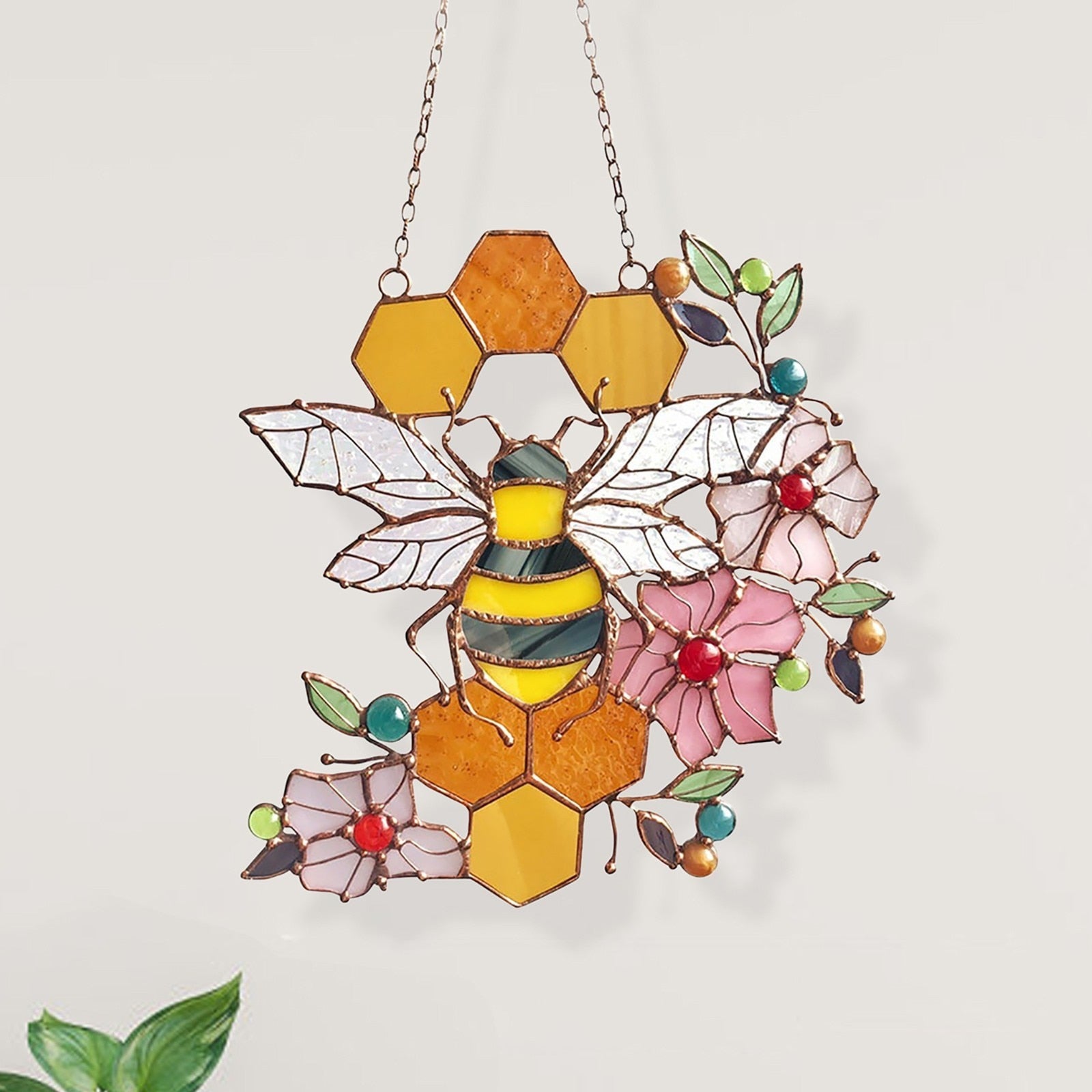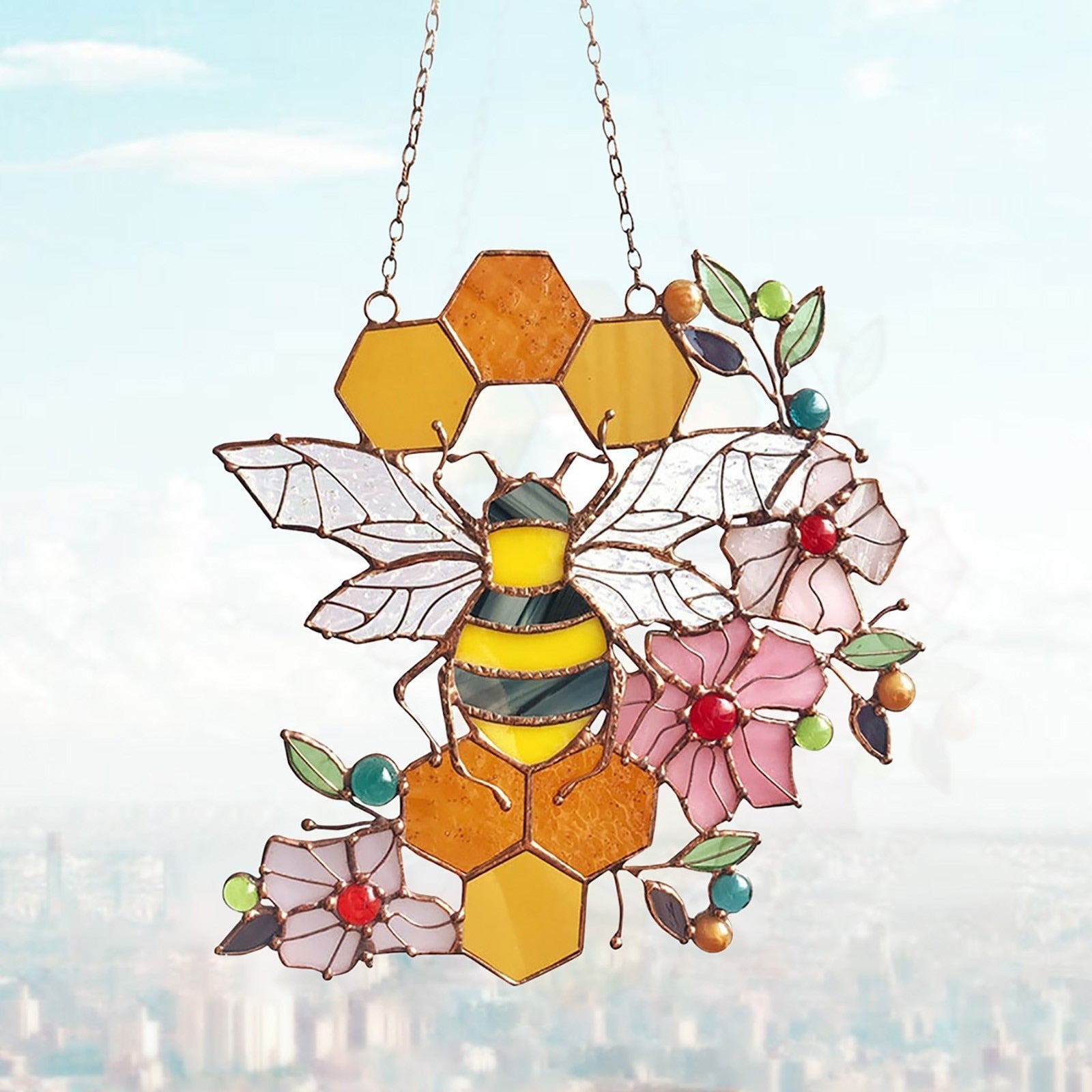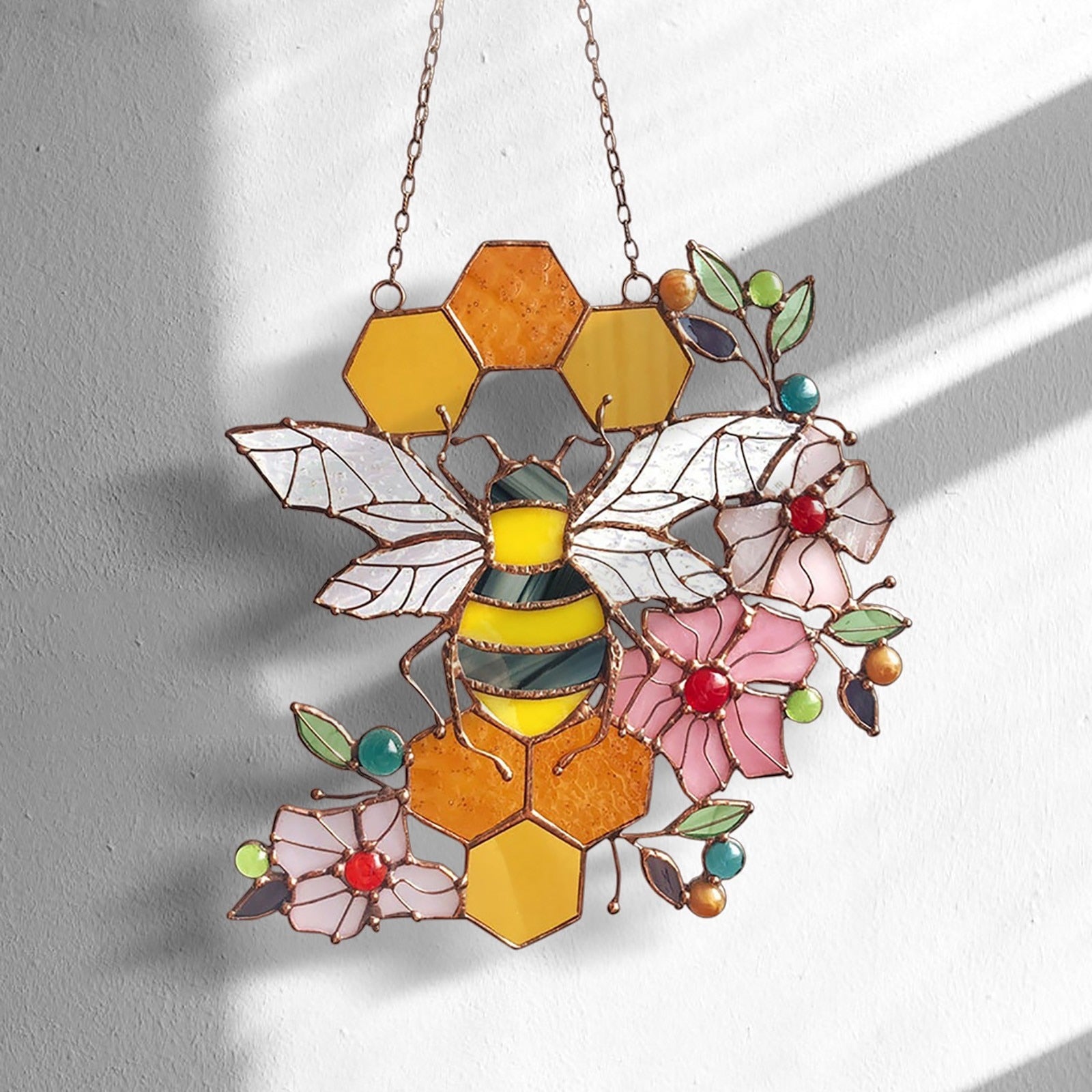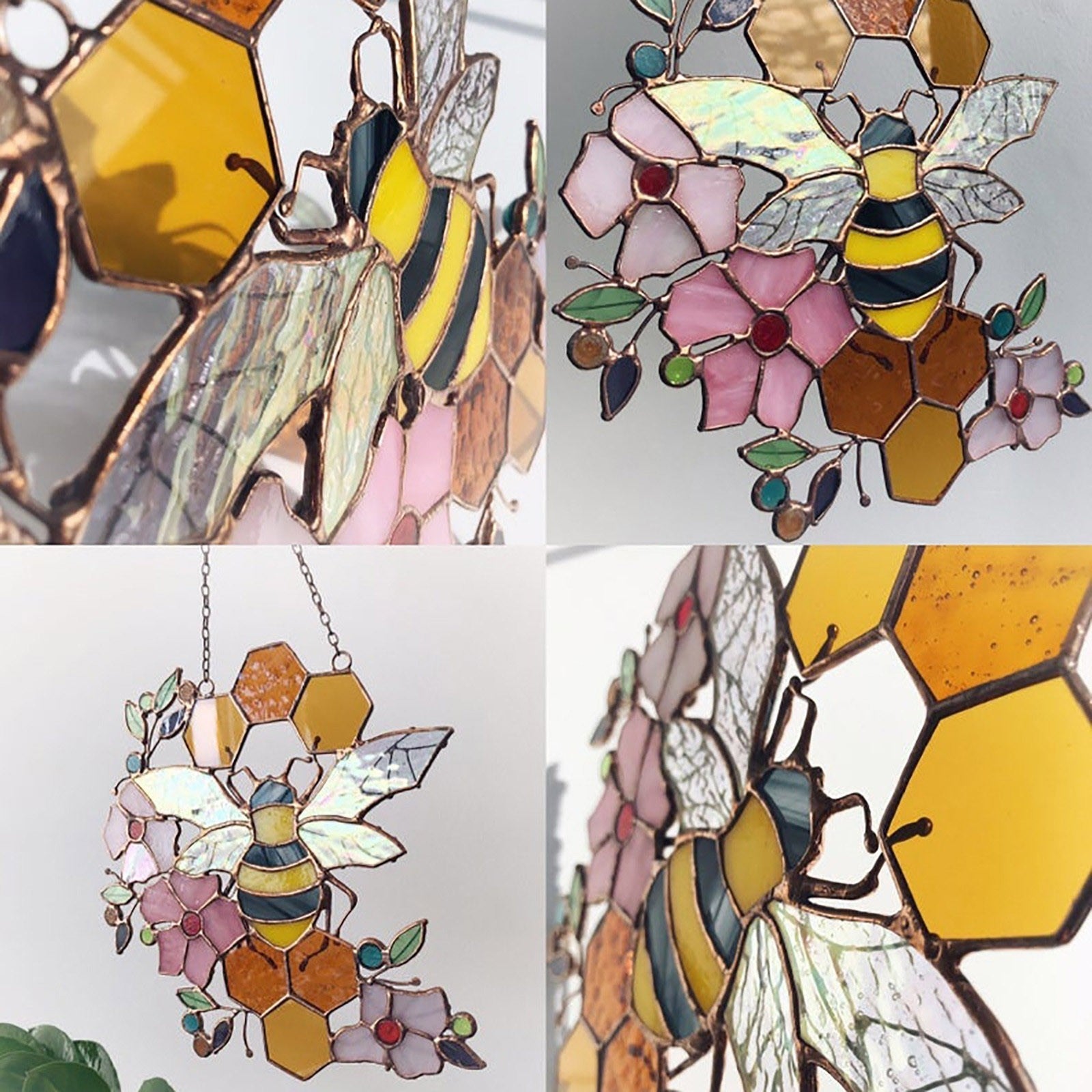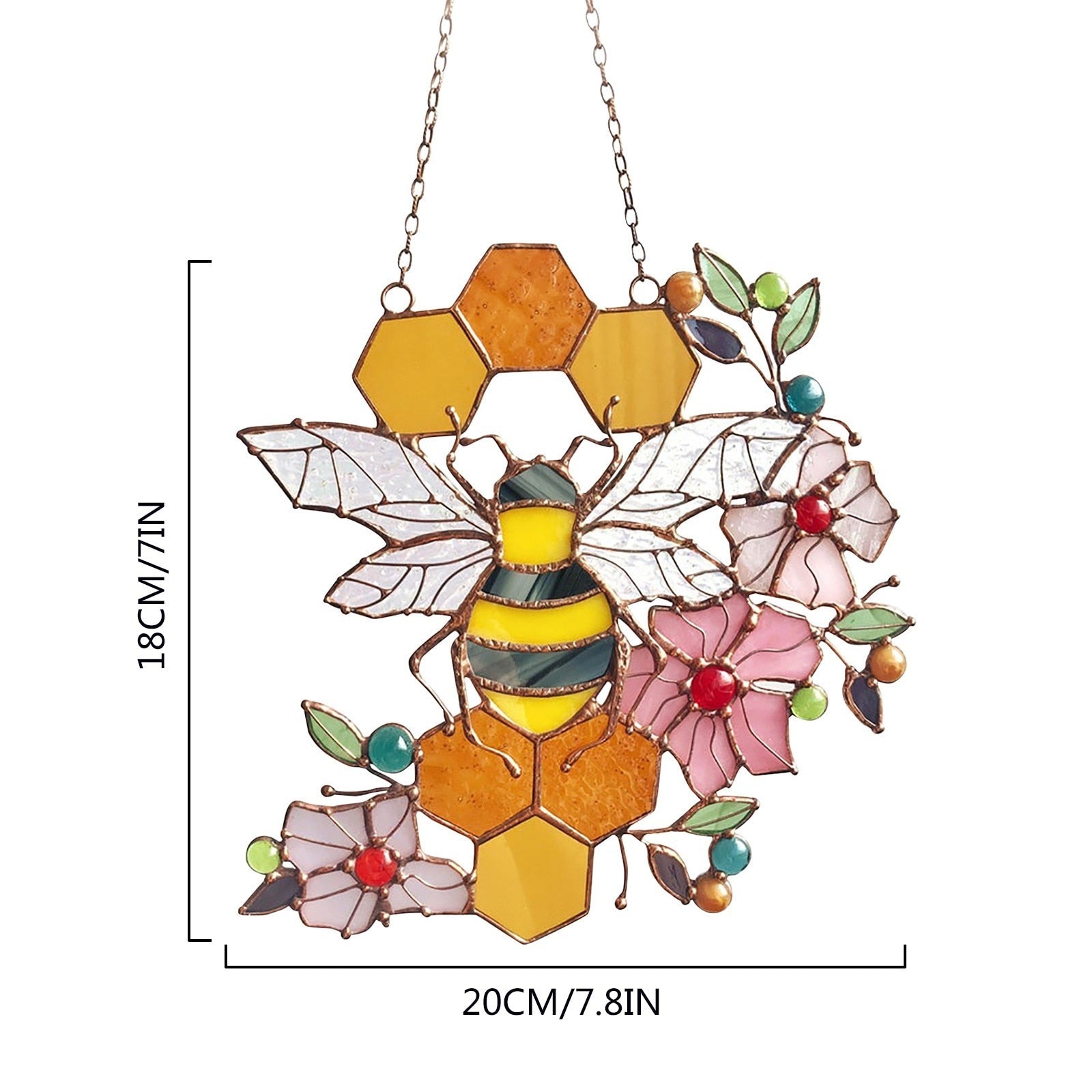 Honeycomb Stained Glass Wall Hanging
This item is in stock now and ready to ship worldwide.
Scroll down for product details & size specifications.
Catch the potent rays of the sun and disperse them into your home with this class wall hanging.
The honeycomb shapes will create elaborate patterns out of the rays of light and represents the power of nature.
The bee has become closely associated with environmental protection following its widespread disappearance.
Nature-loving pagans and sweet witches will love this piece, which should be hung in a window or outdoors to capture the natural light of the sun.
Bee lovers may also like this Dark Pollination Tank Top.