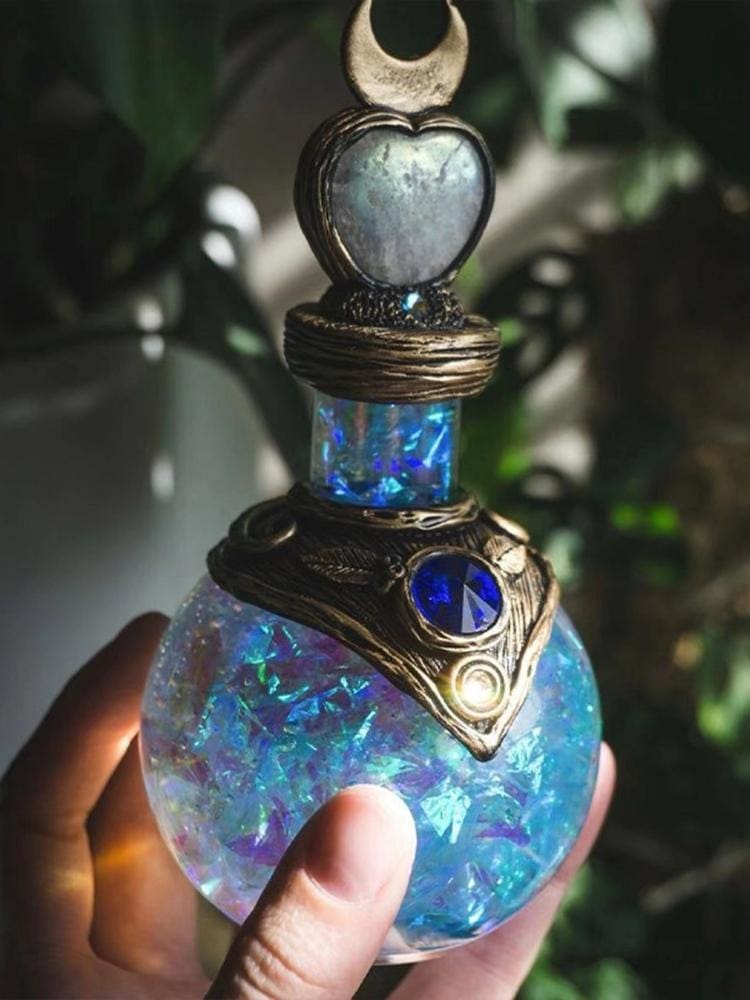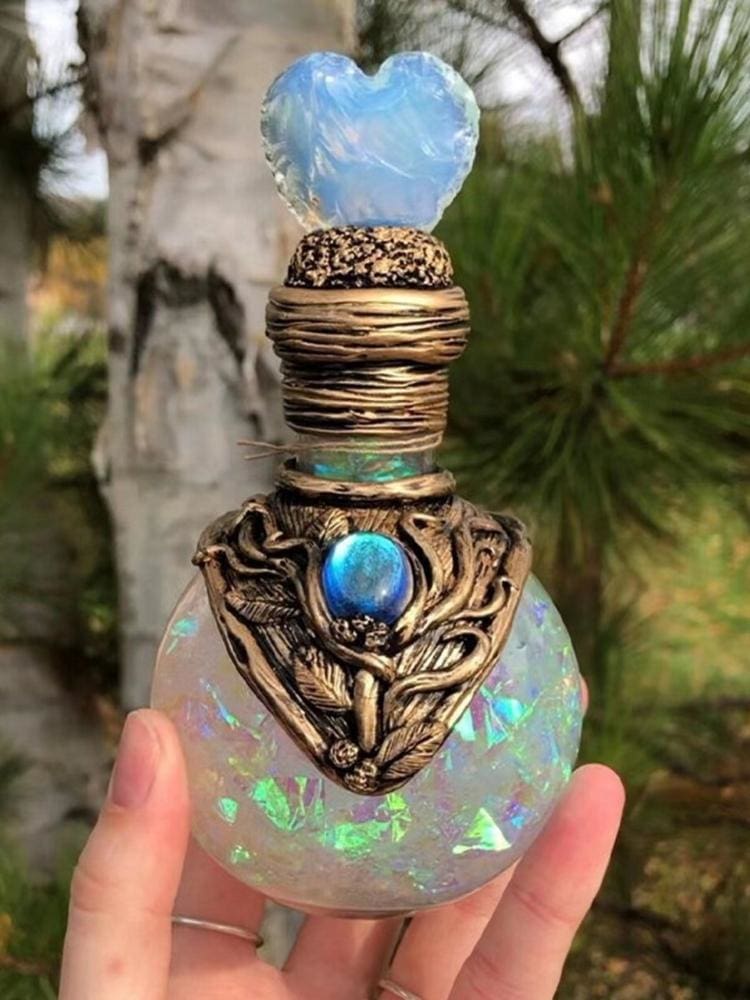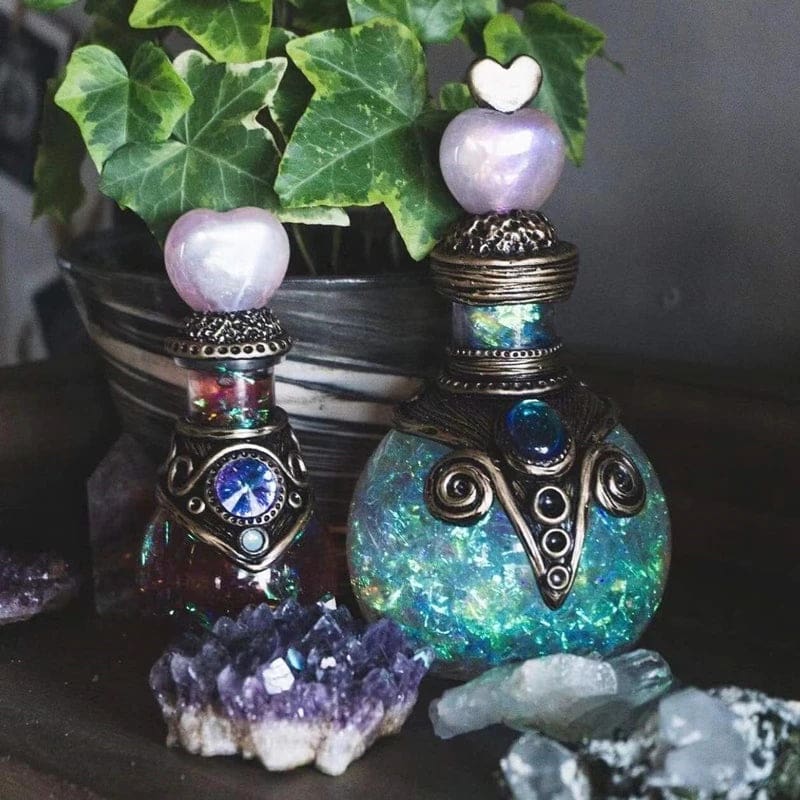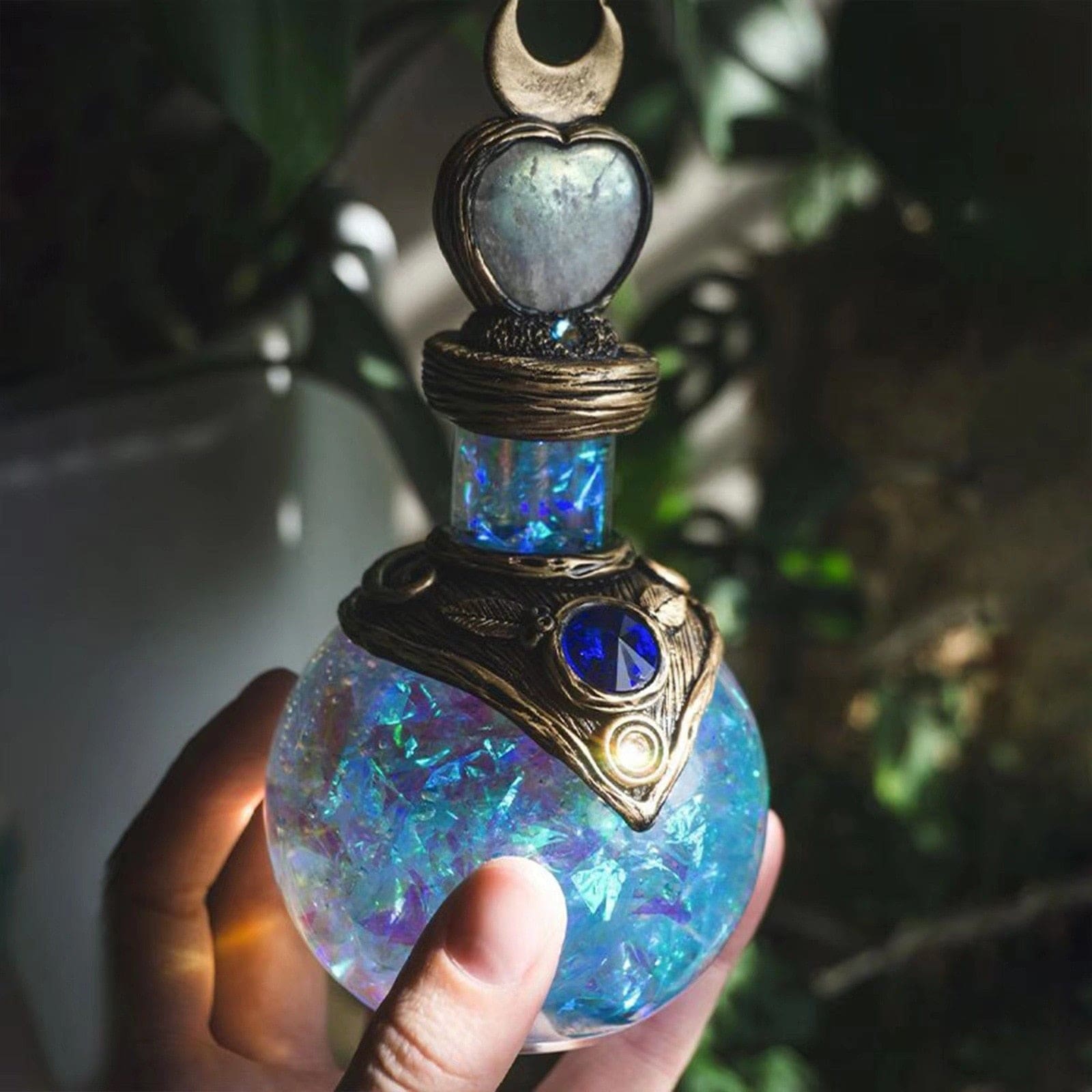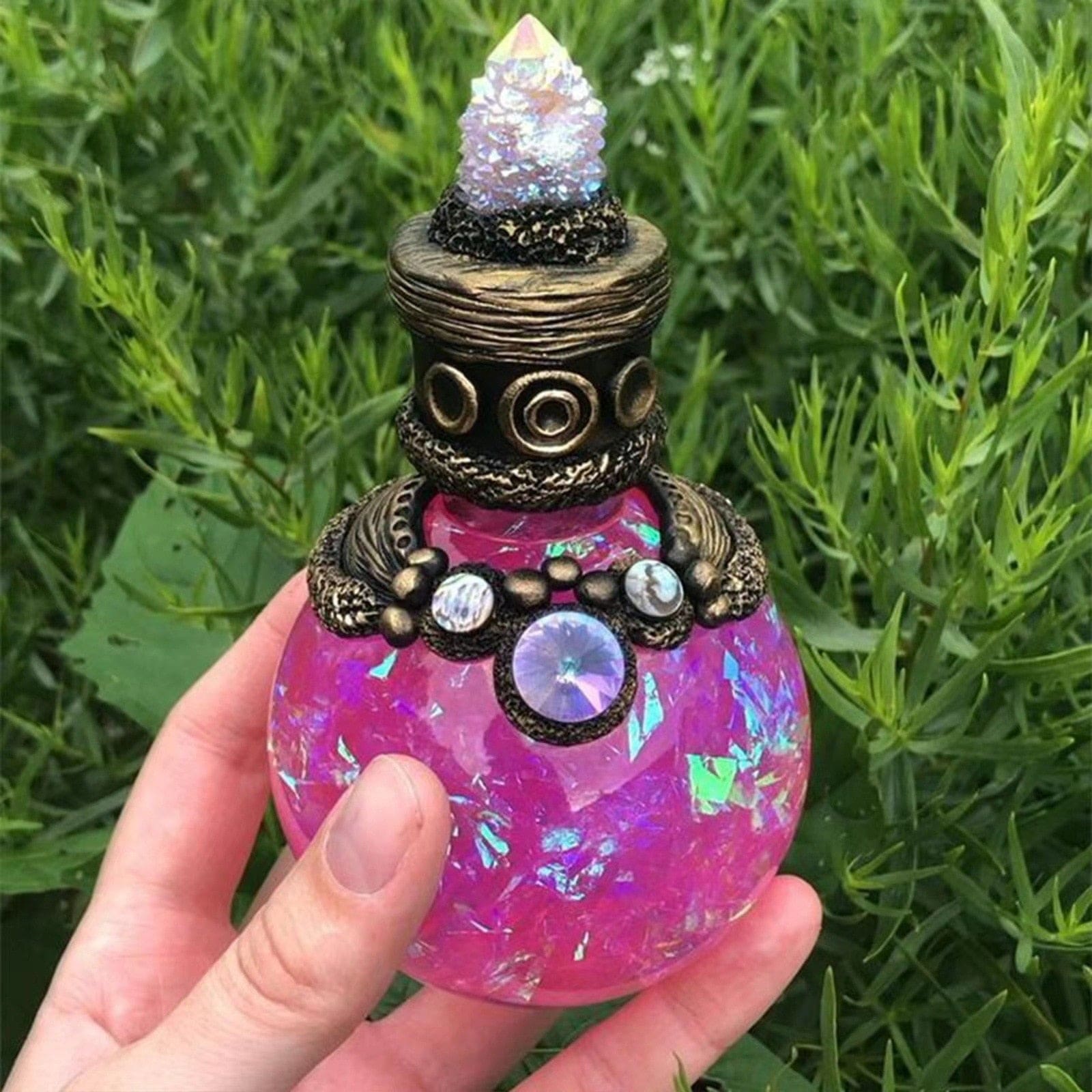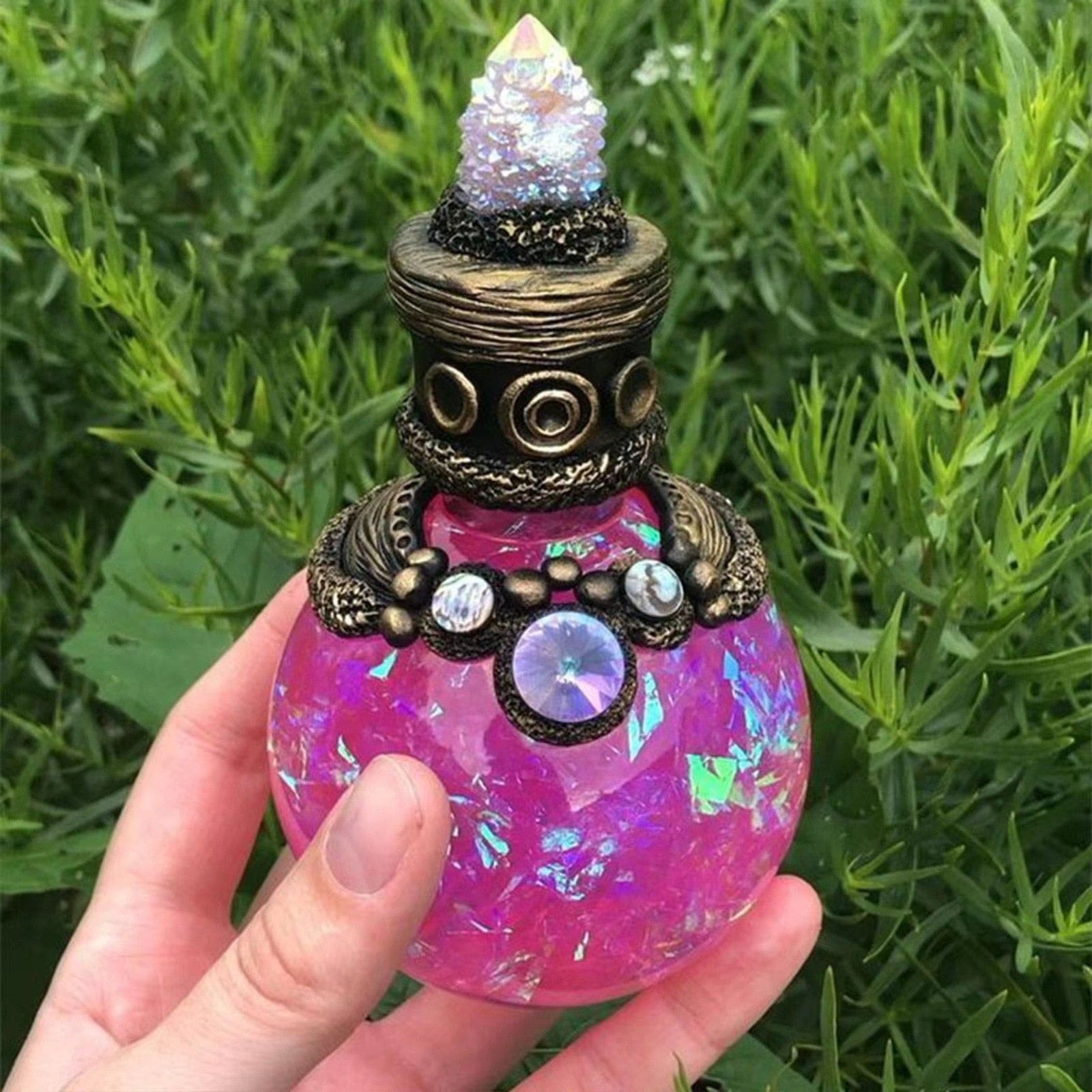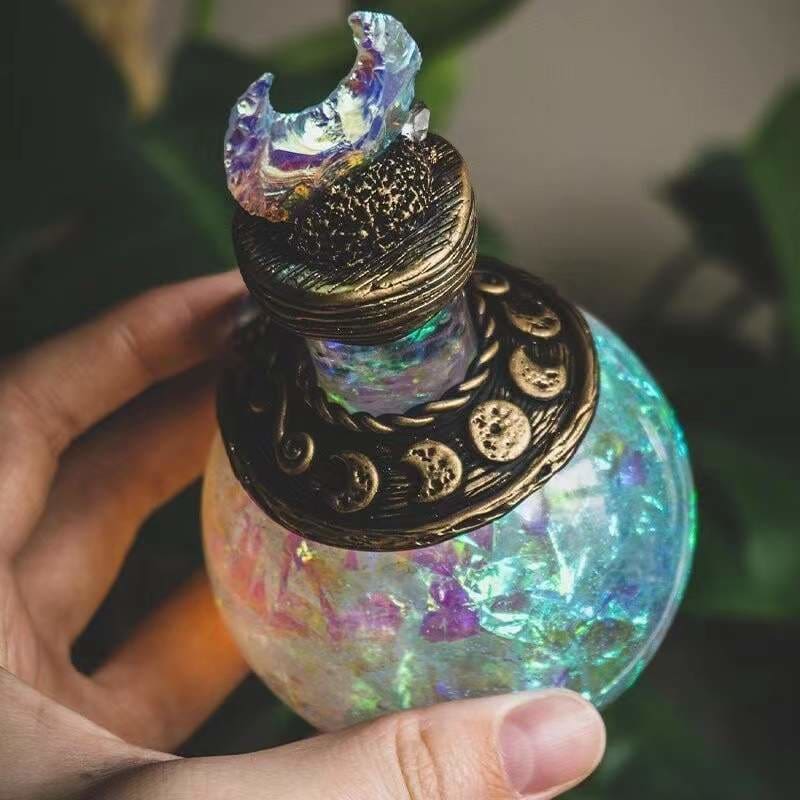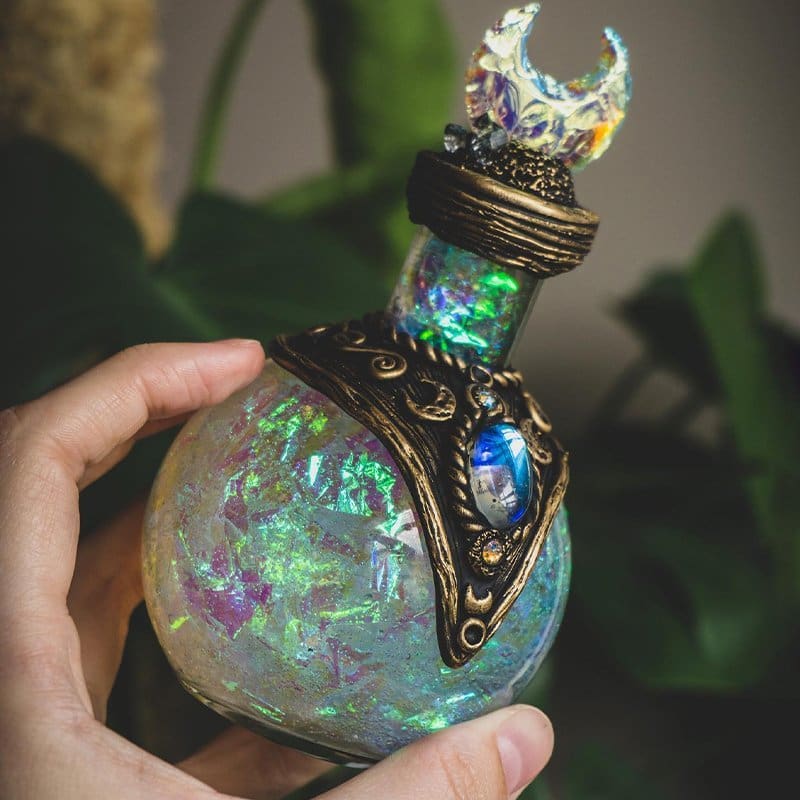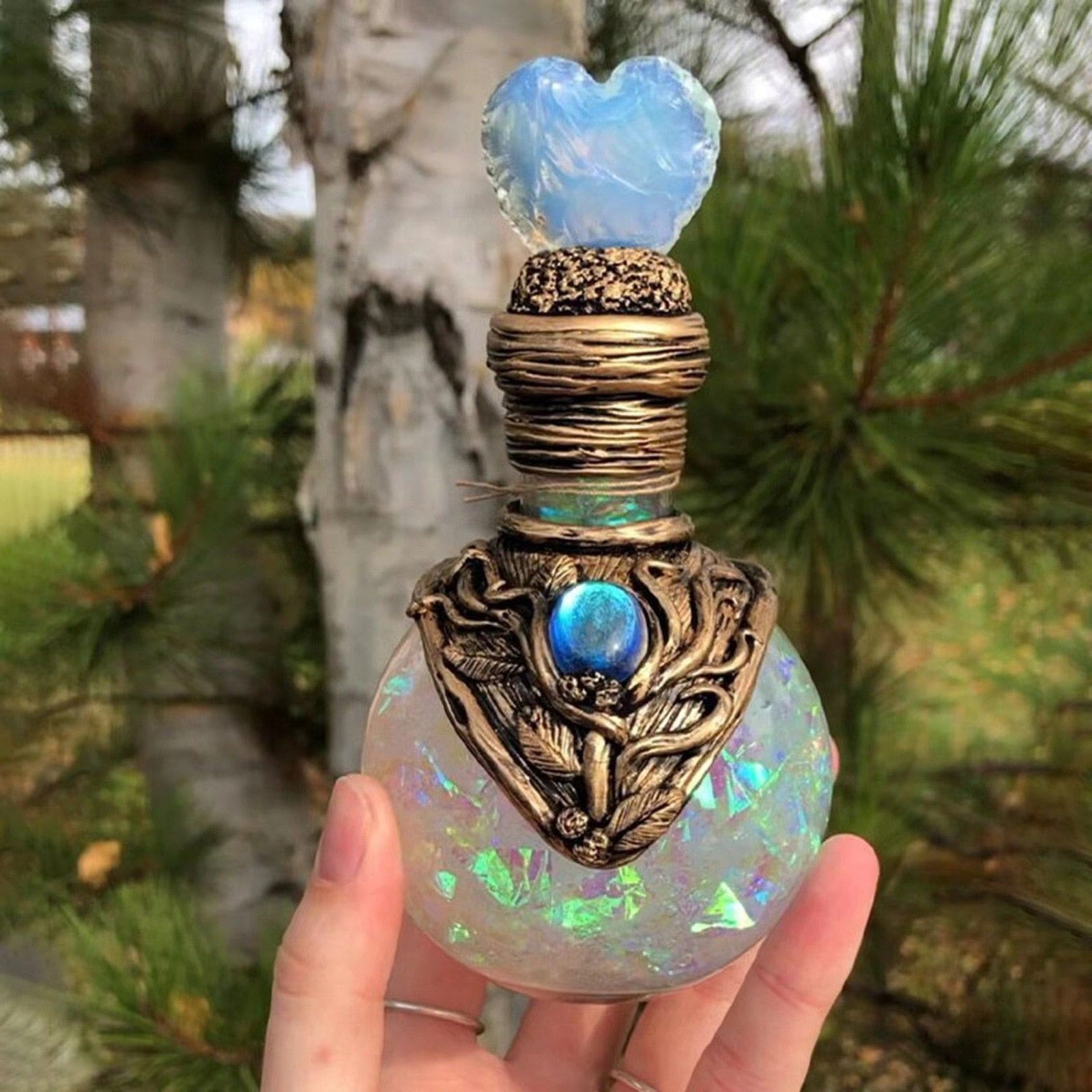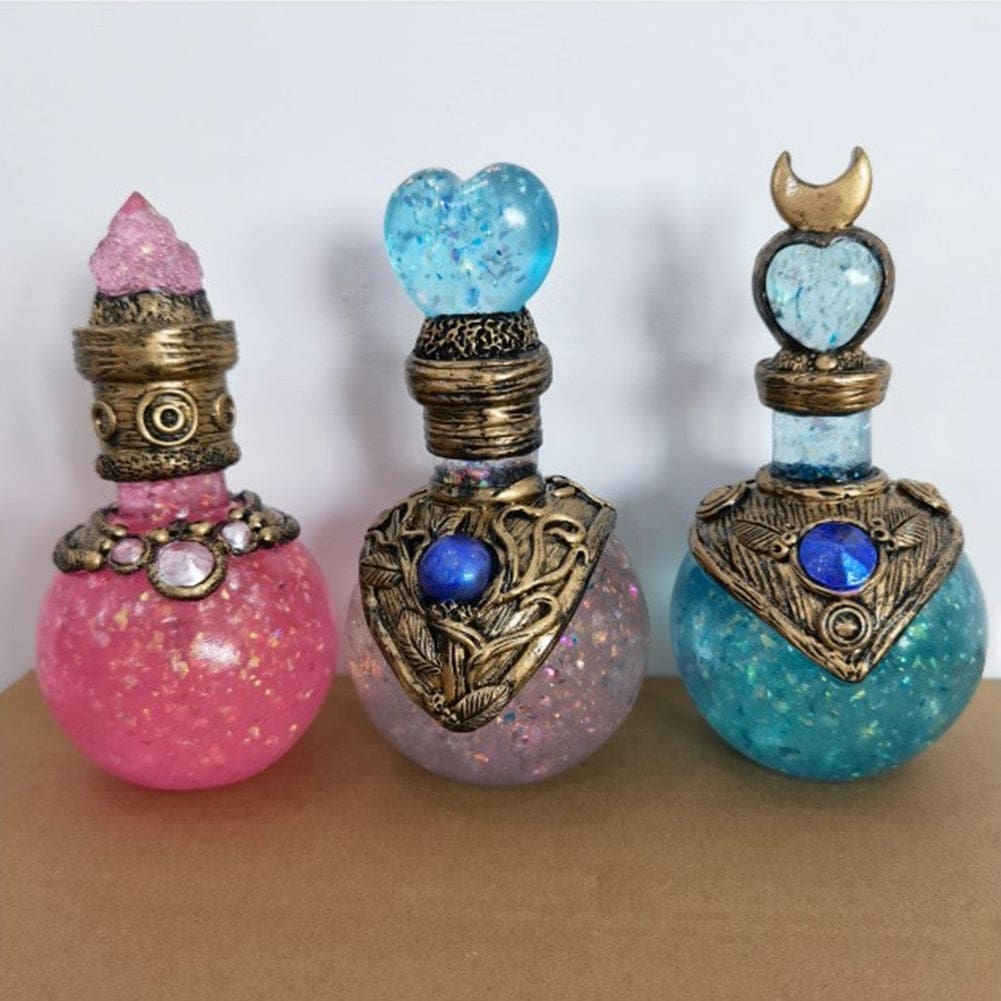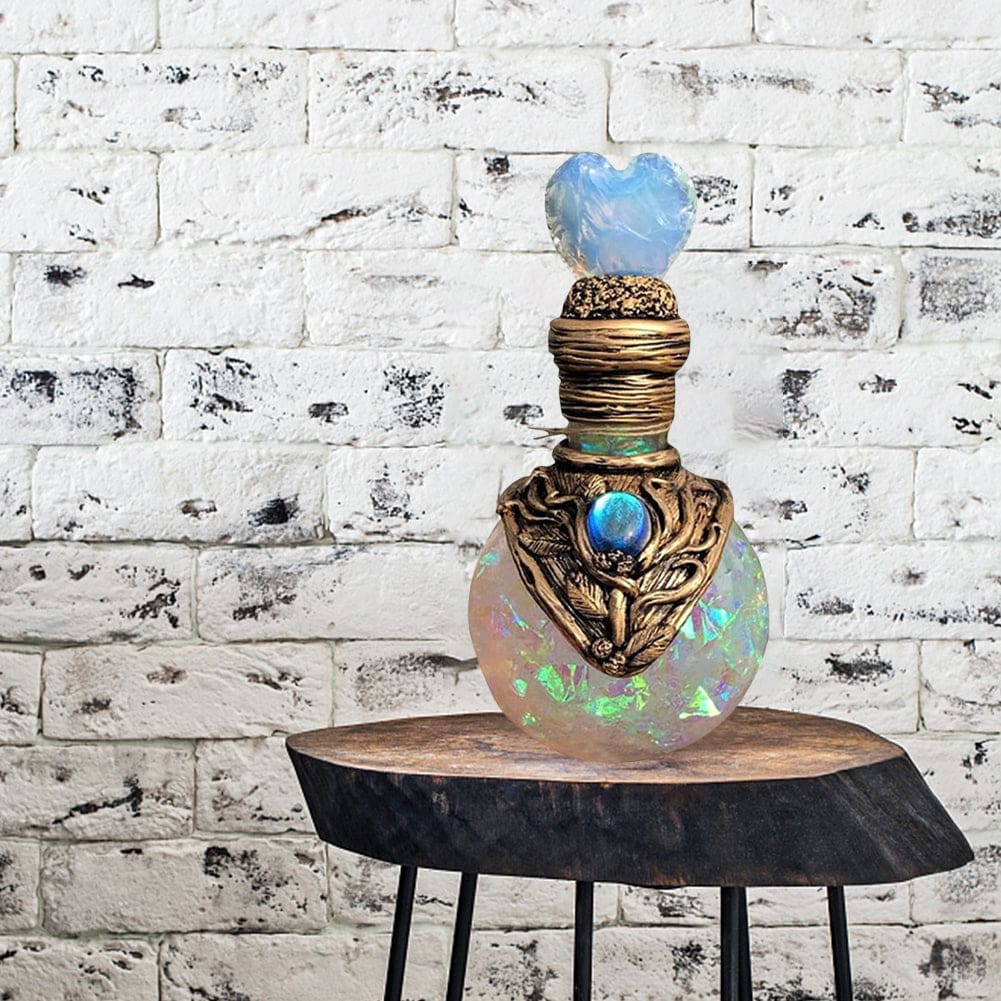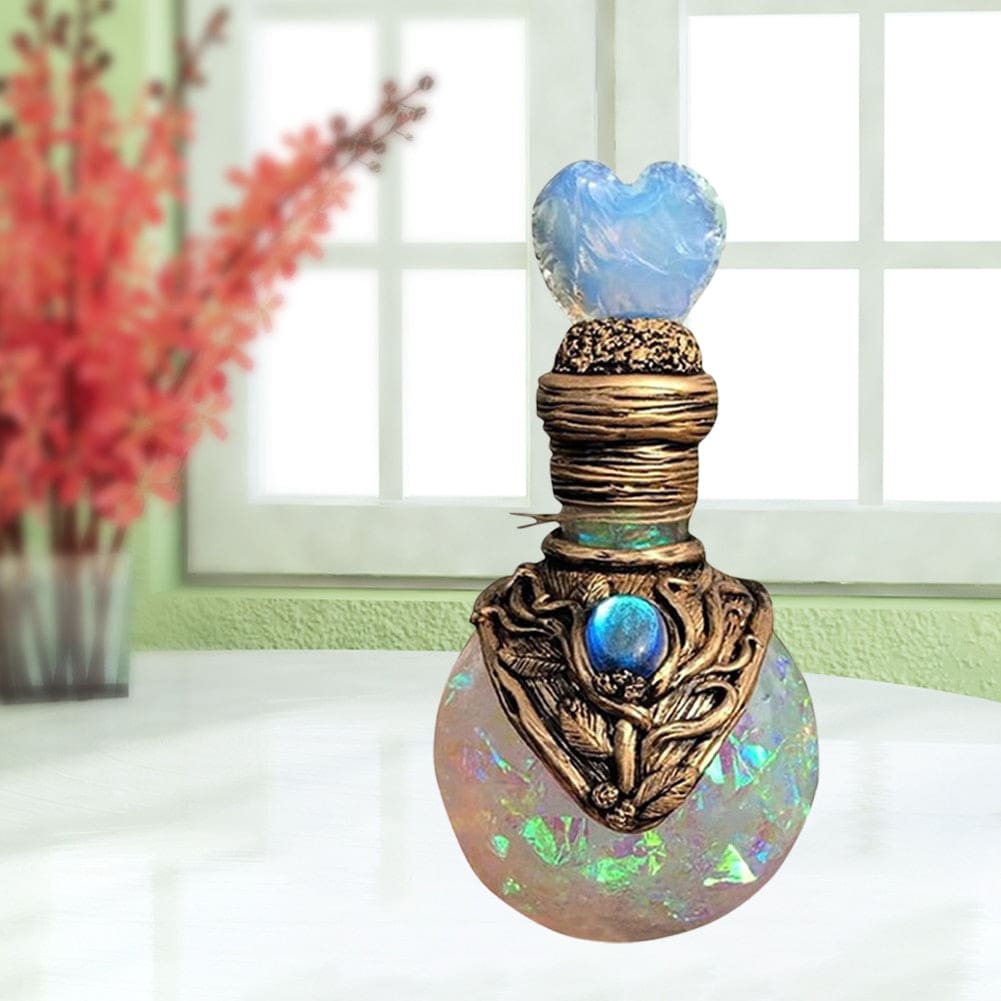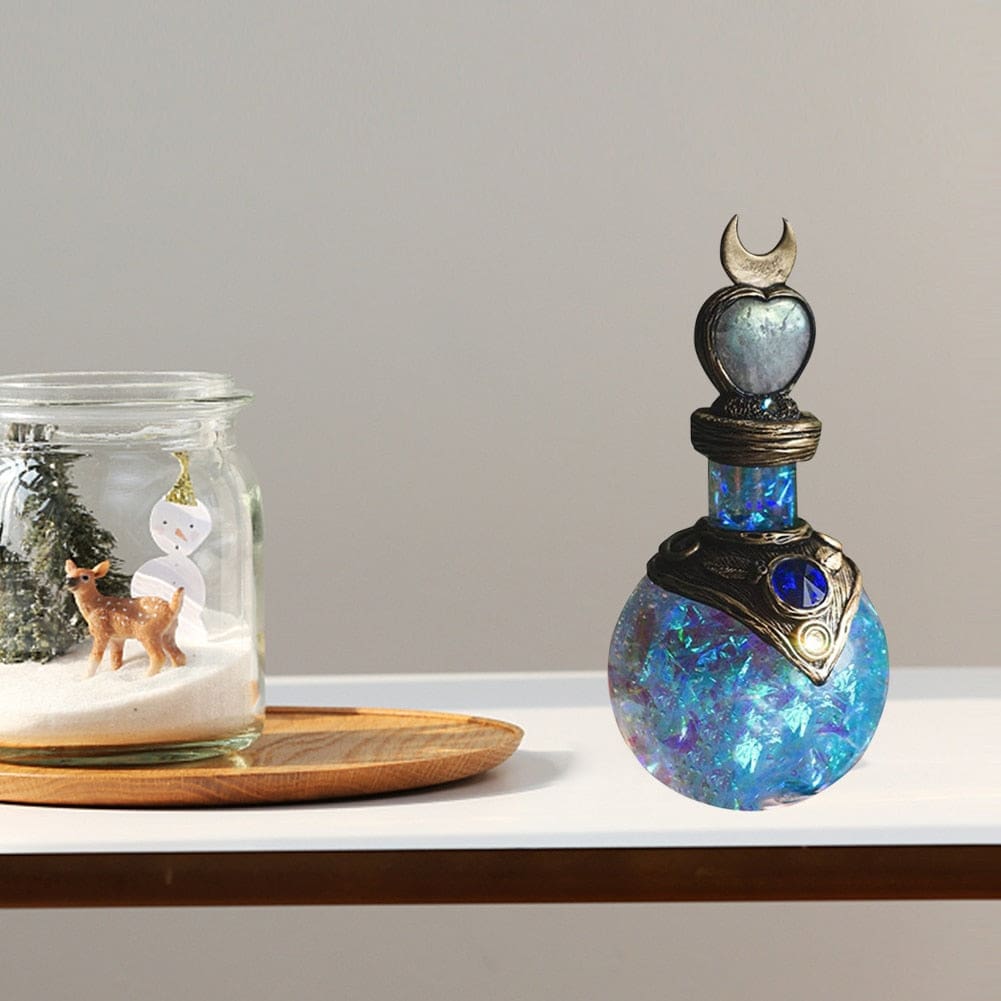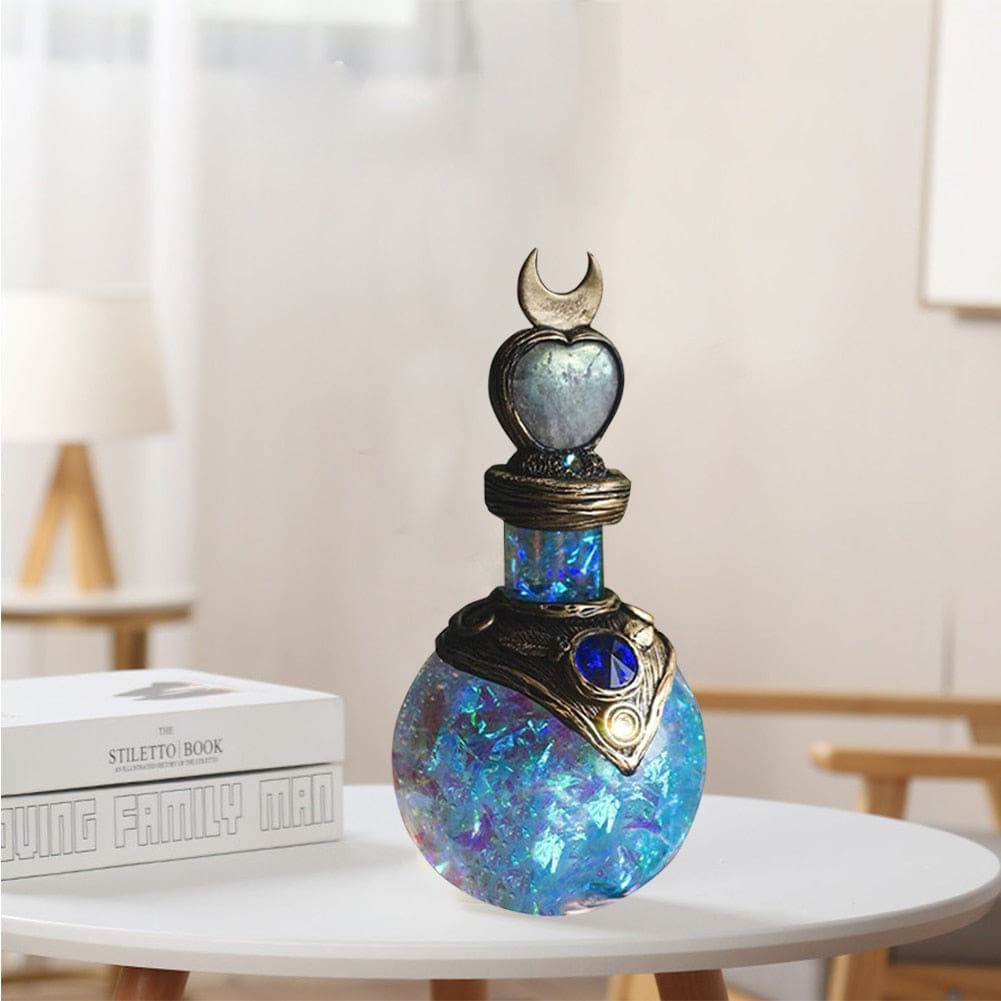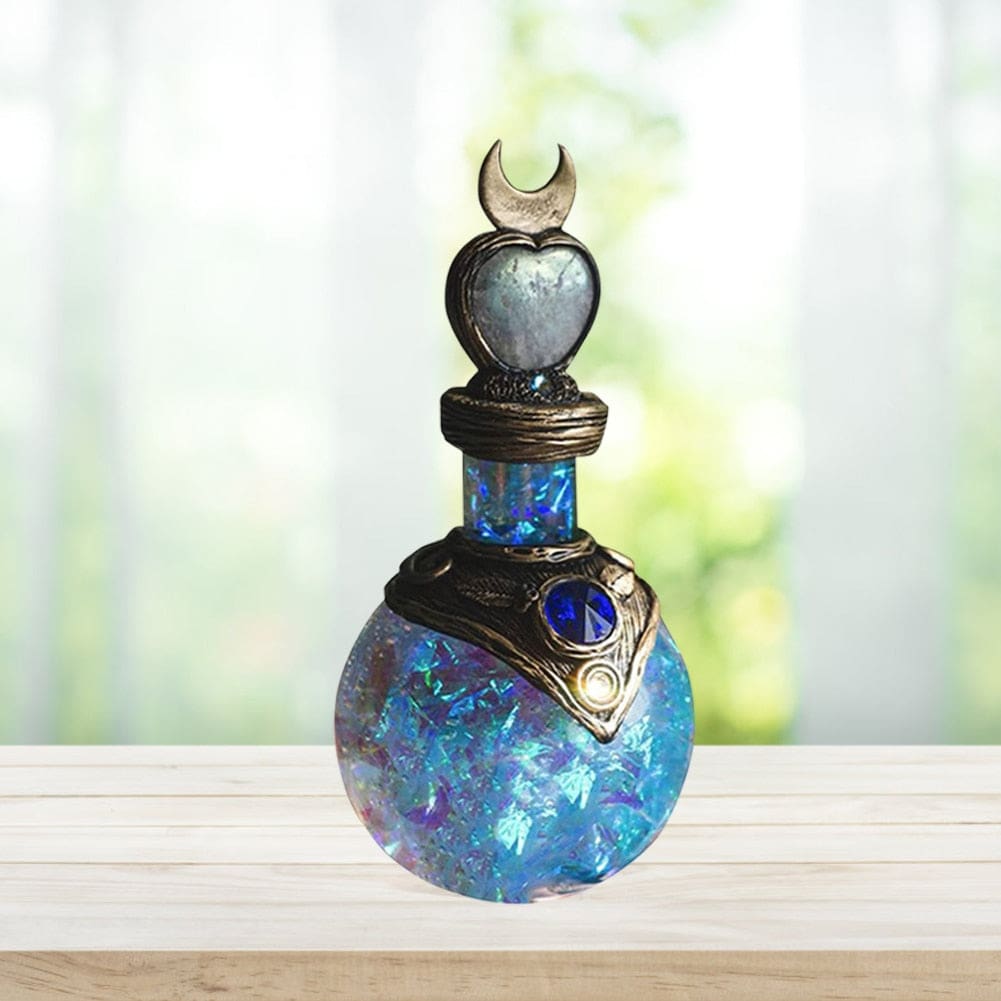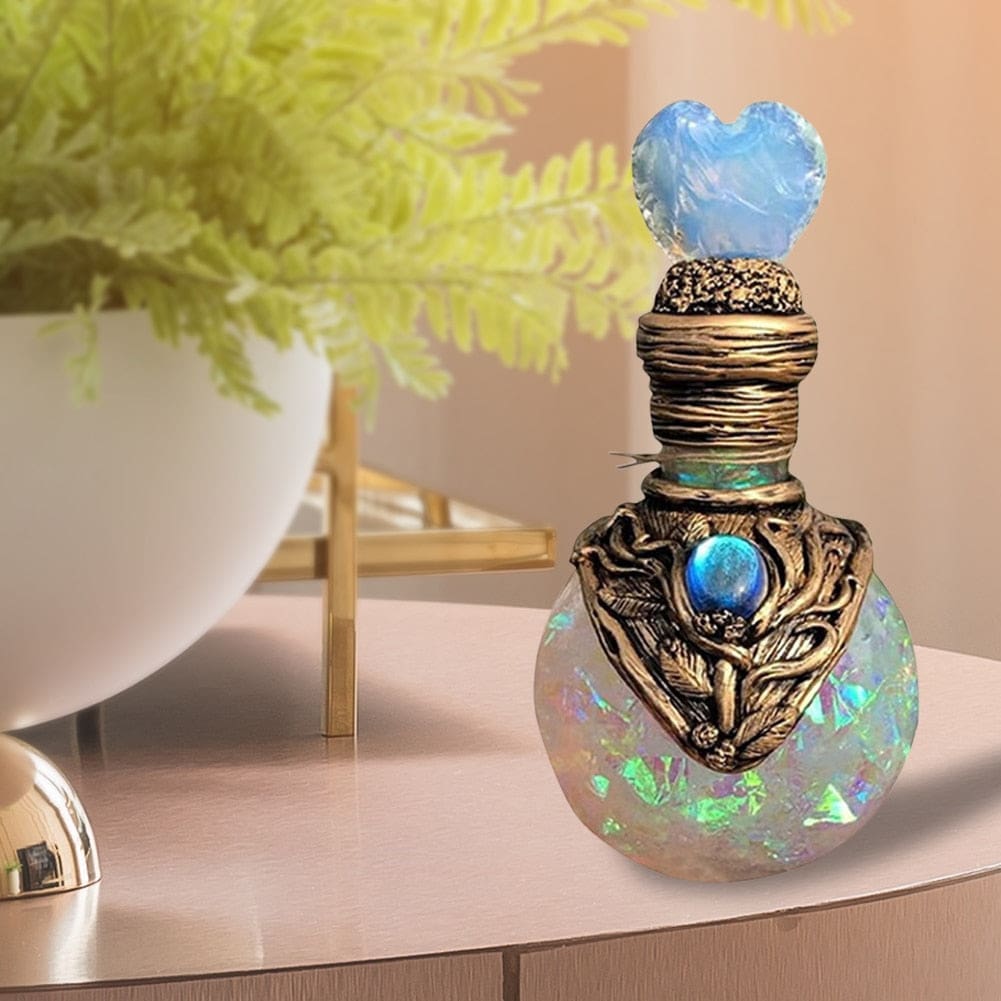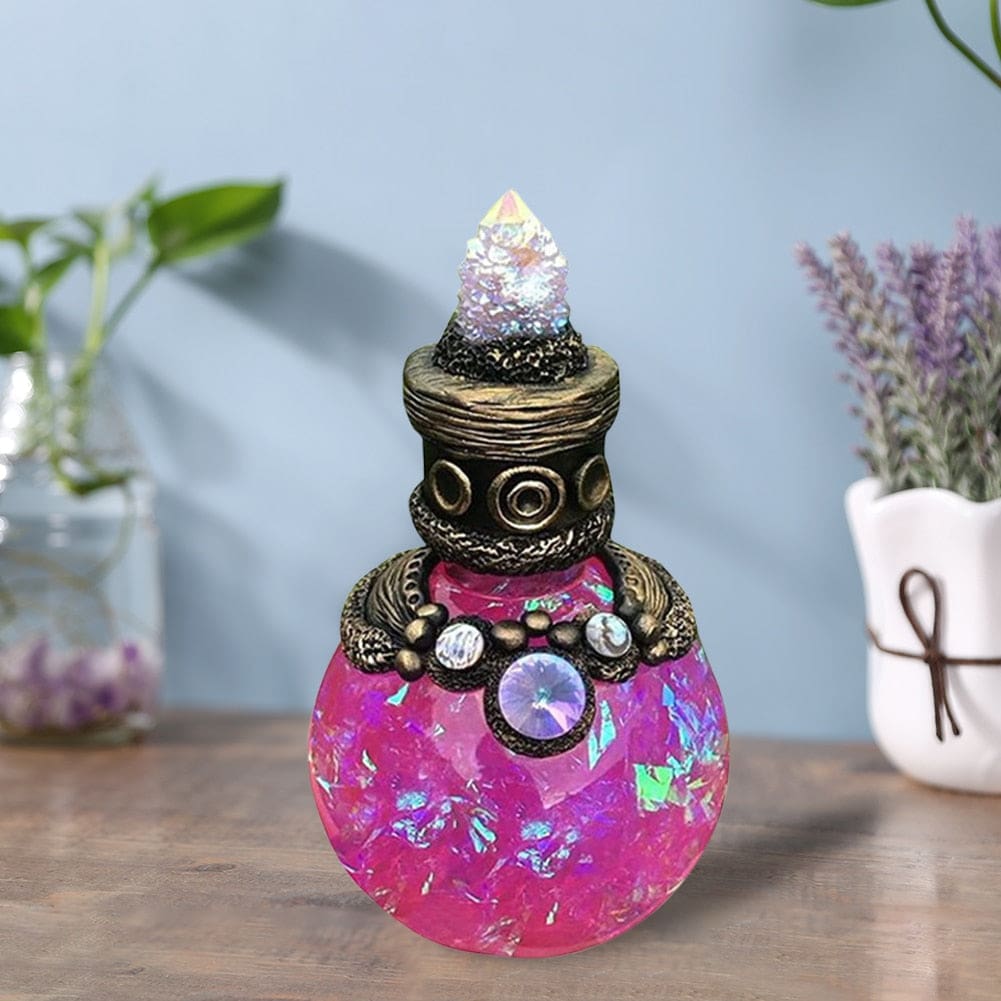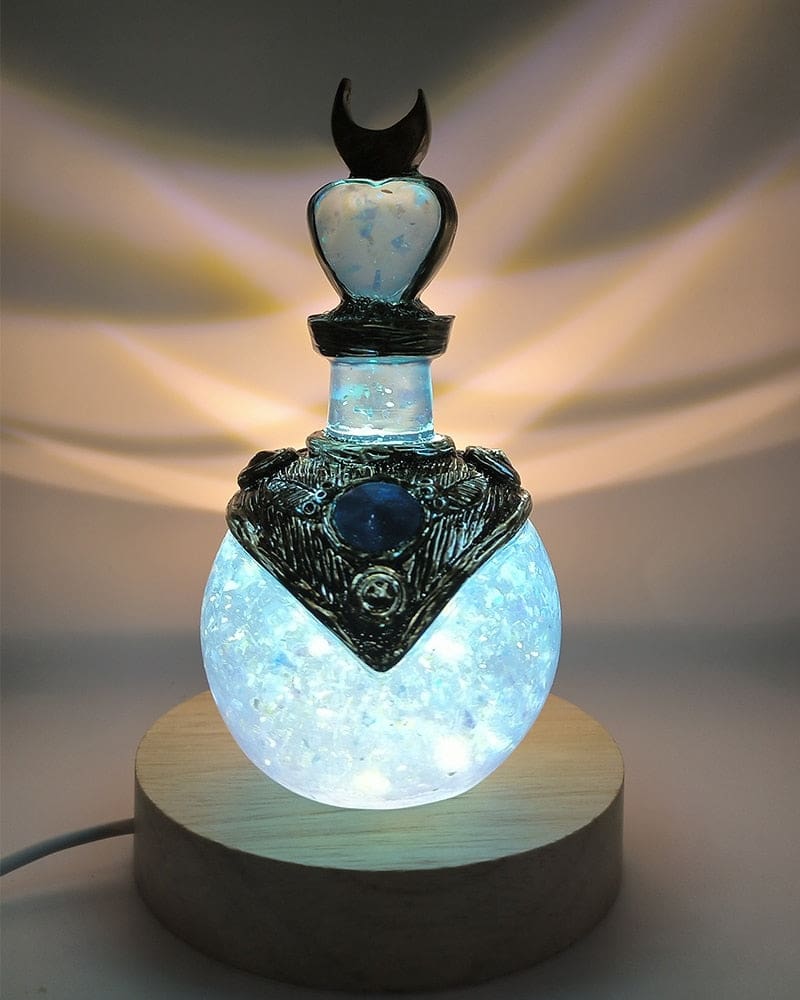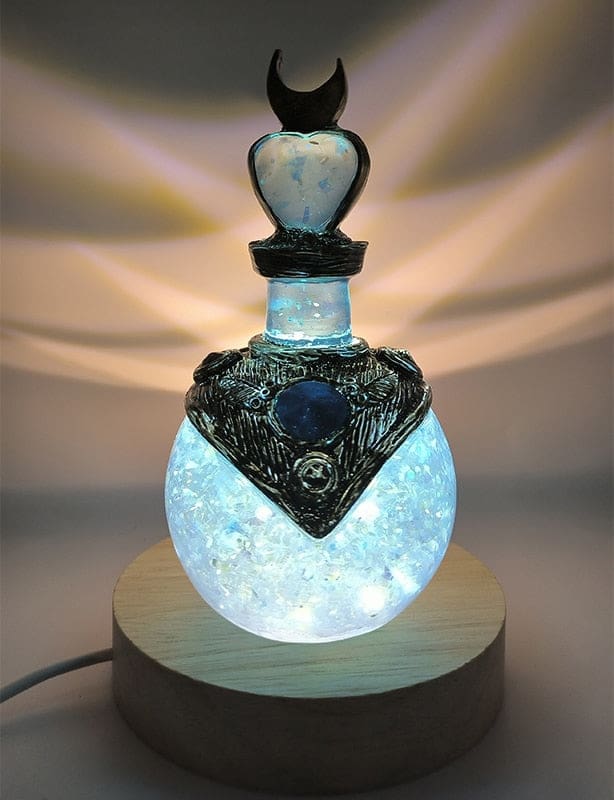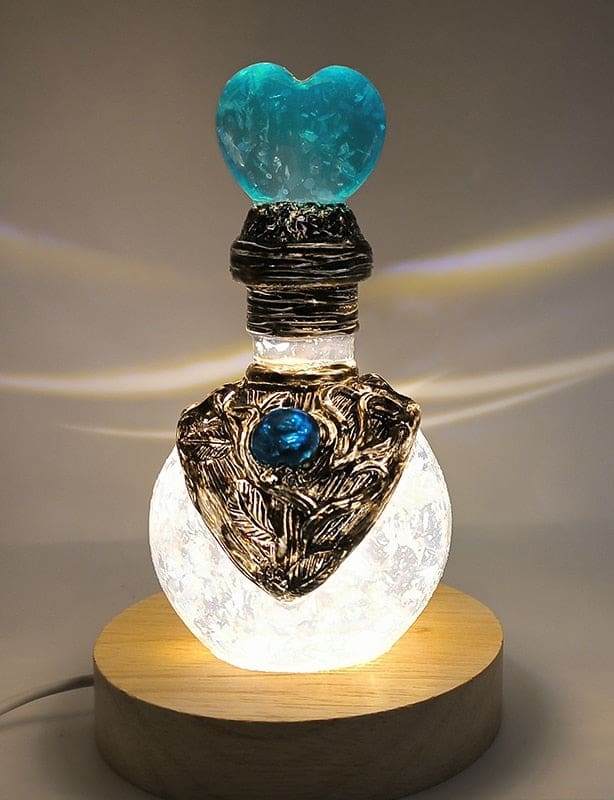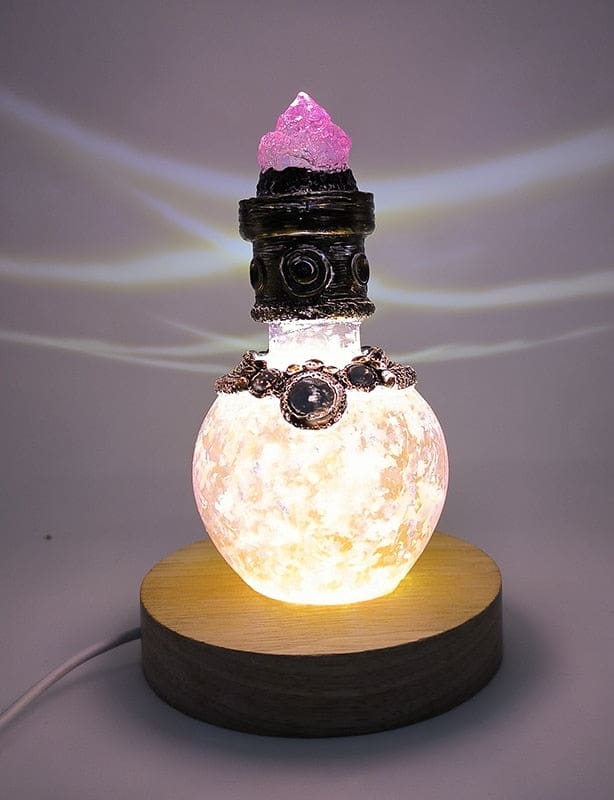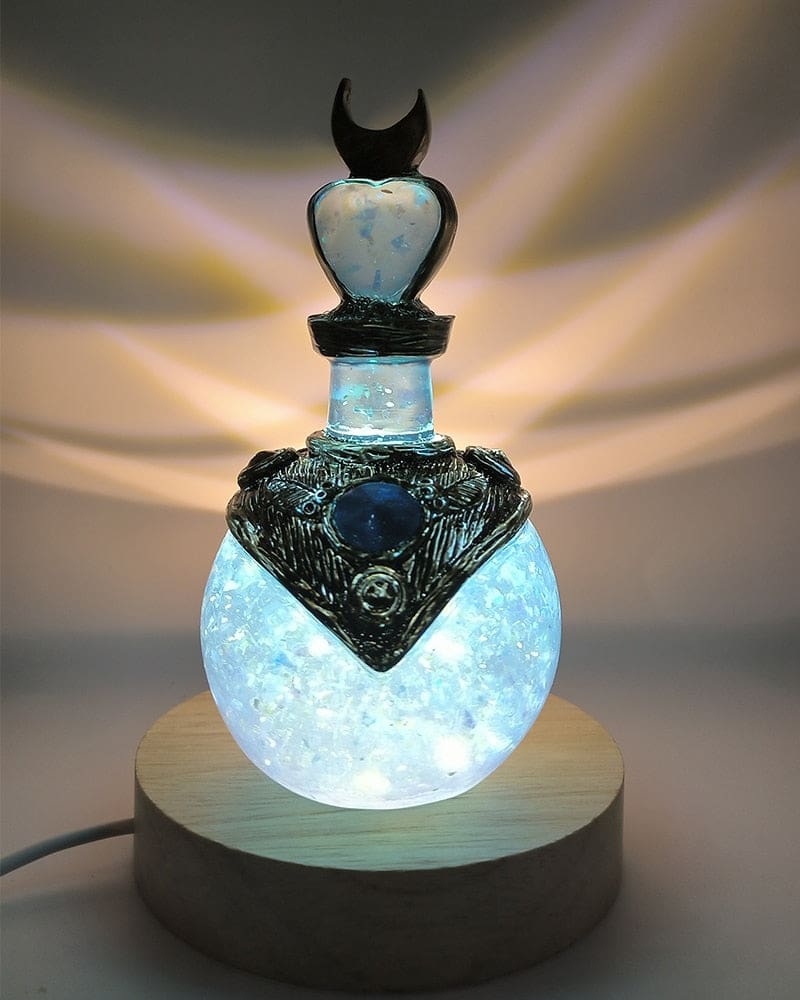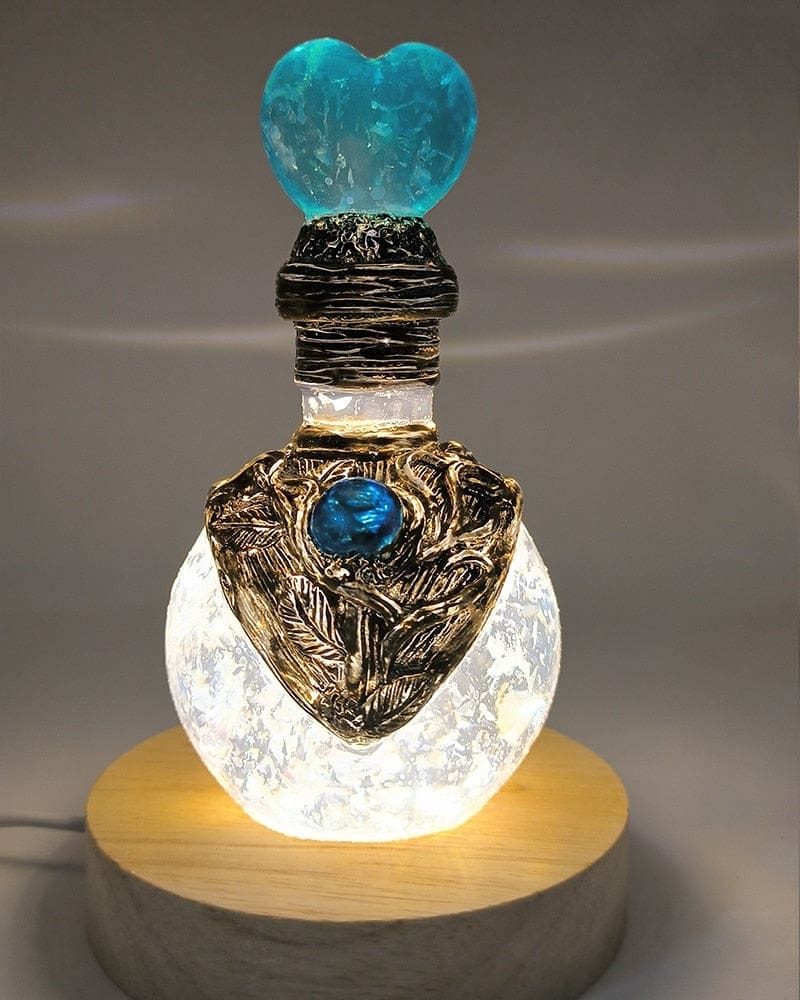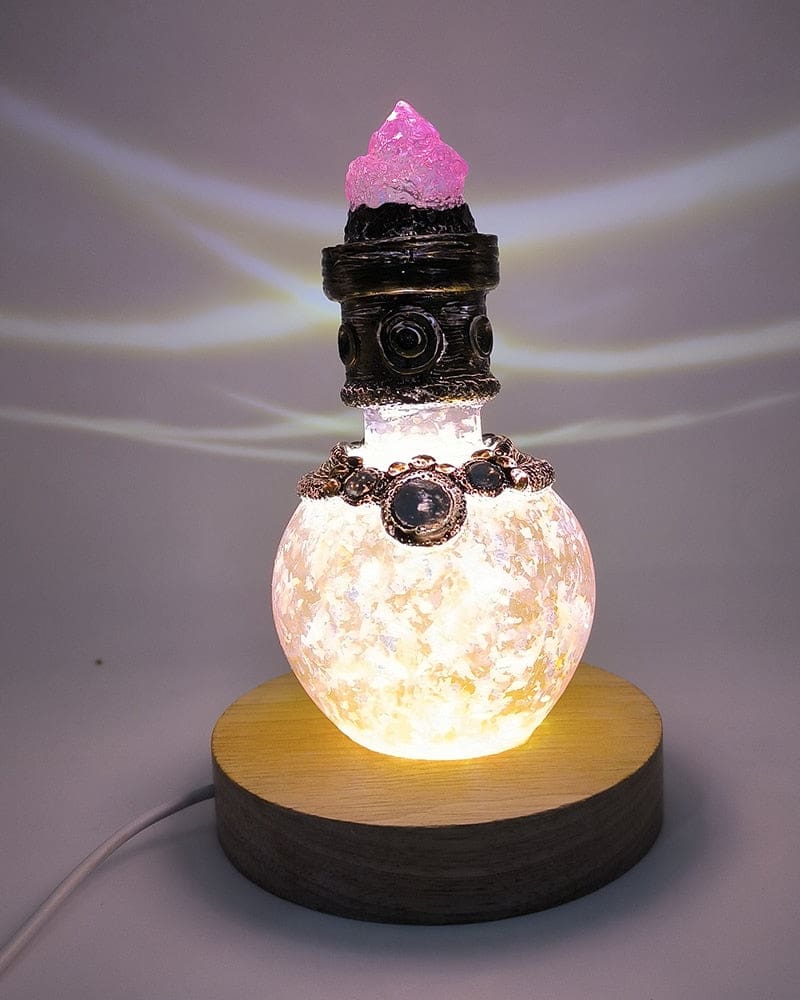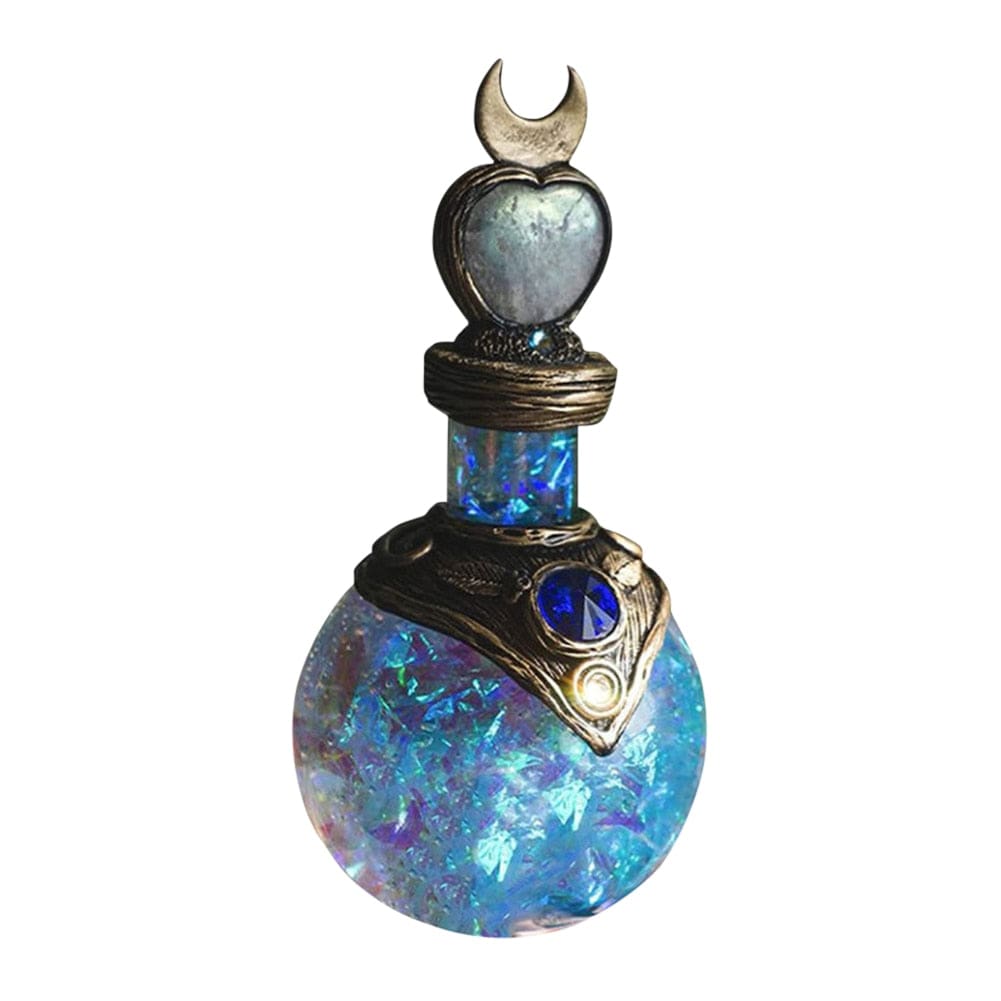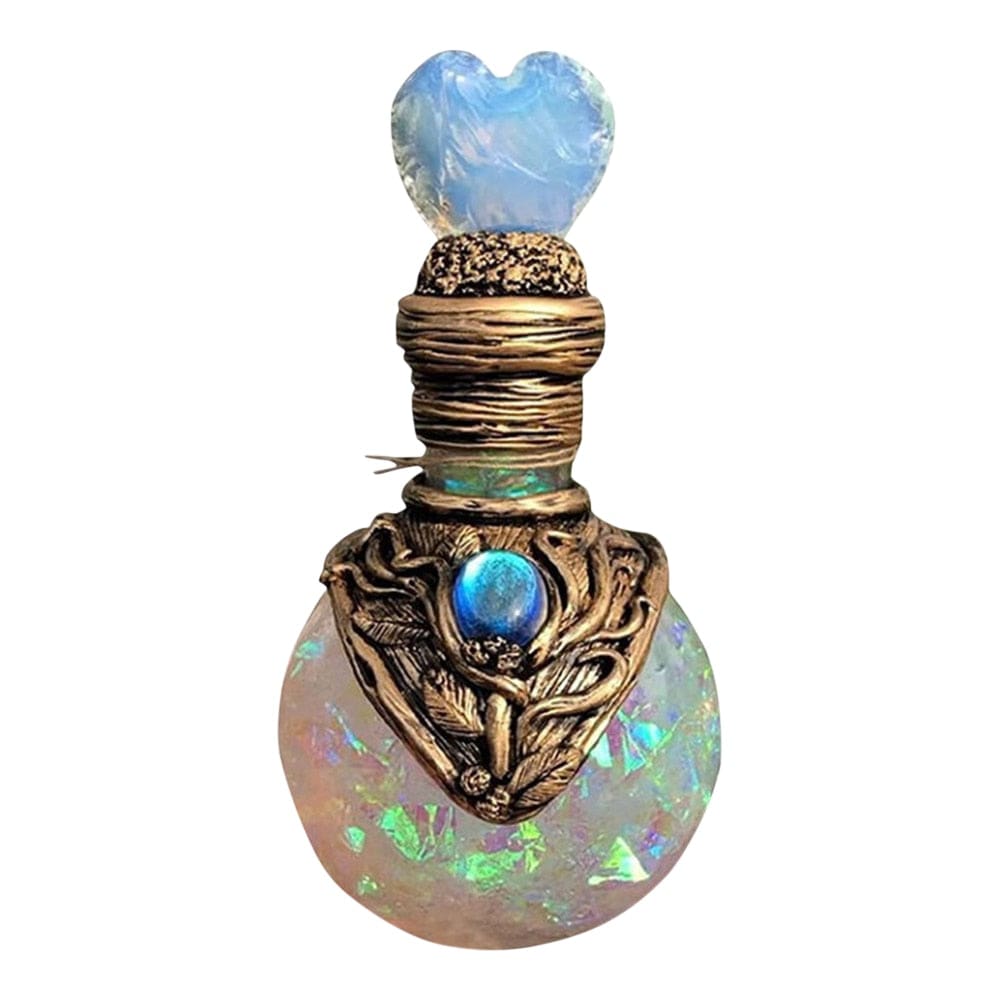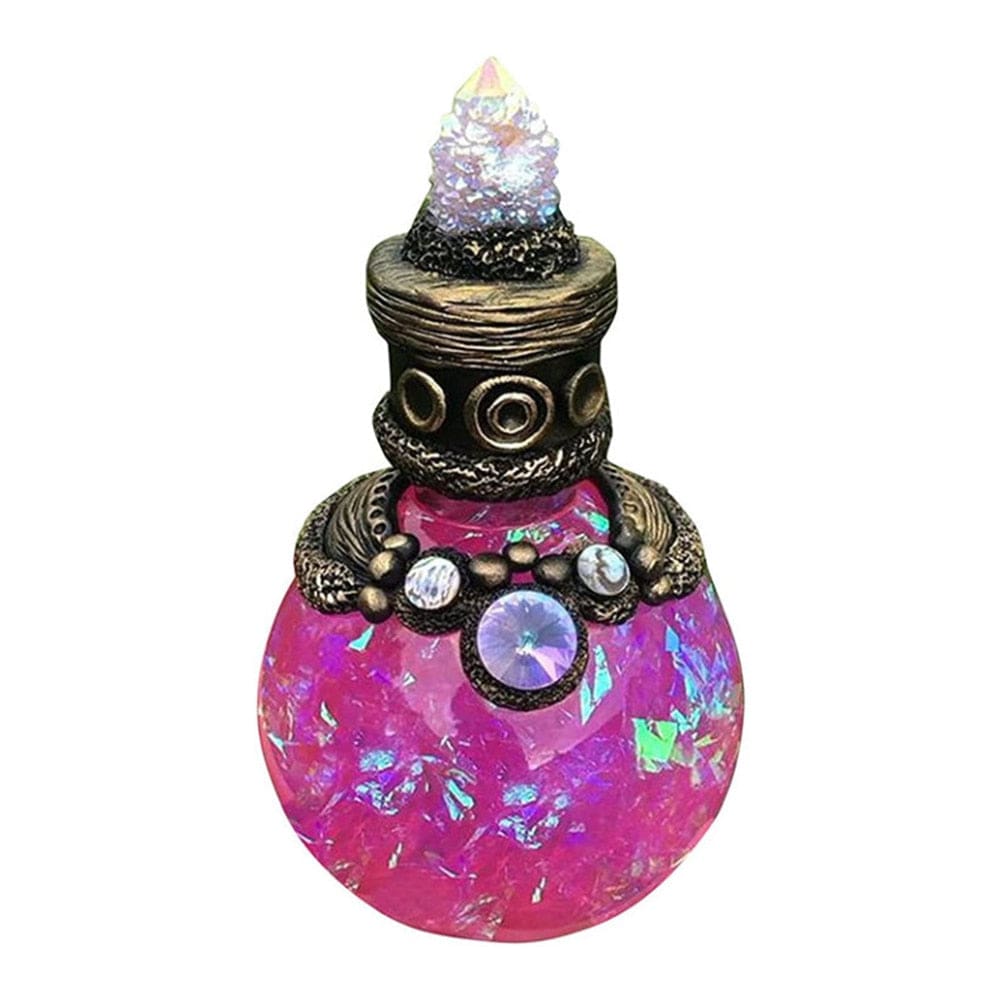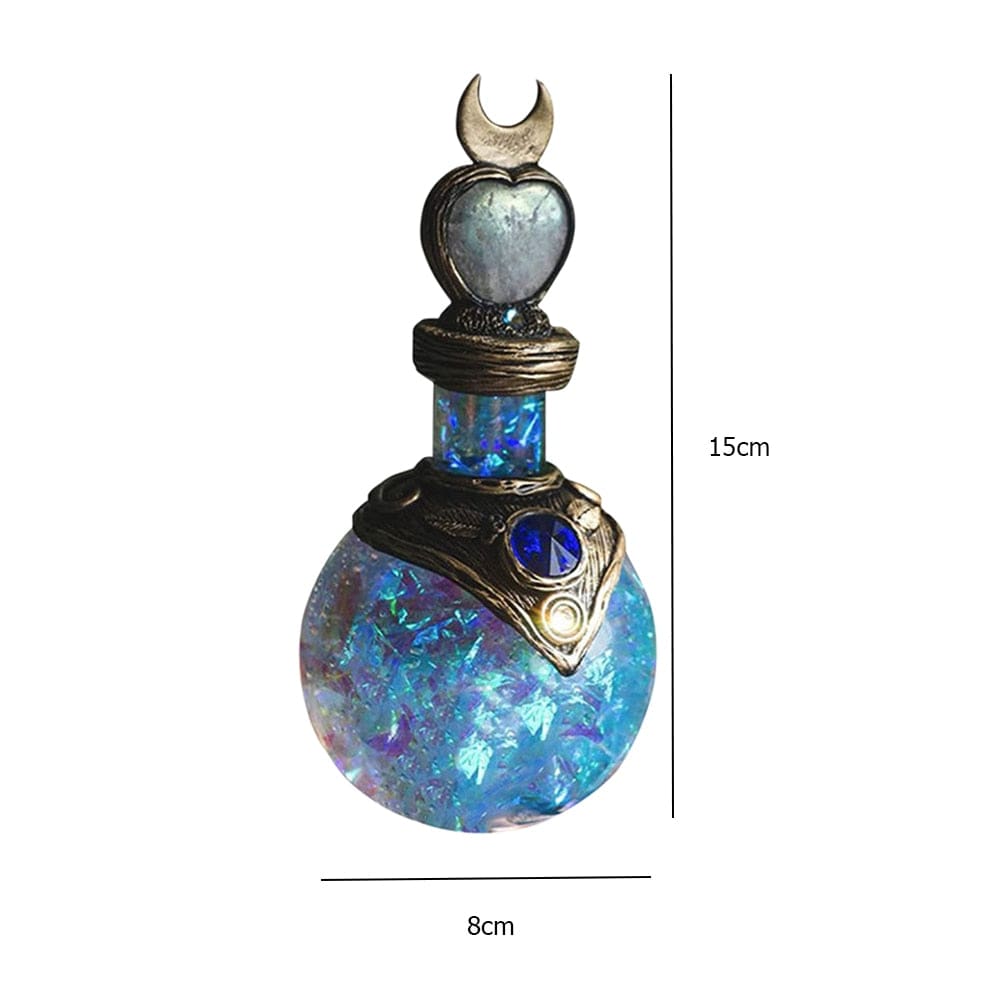 Illuminated Potion Altar Bottle
This item is in stock now and ready to ship worldwide.
Scroll down for product details & size specifications.
Whether you are making Moon Water, mixing Aphrodisiacs, or concocting absinthe, the perfect potion bottle is the ideal finishing touch for your spell or decor piece for your gothic home.
Choose your favorite sparkling crystal finish, with a light or not to illuminate your work.
All of the pieces are inlaid with energetic crystals and powerful lunar symbols.
These will look perfect on your Wiccan altar or Gothic mantlepiece.
Looking for ambient new-age lighting? Check out this full moon lamp.