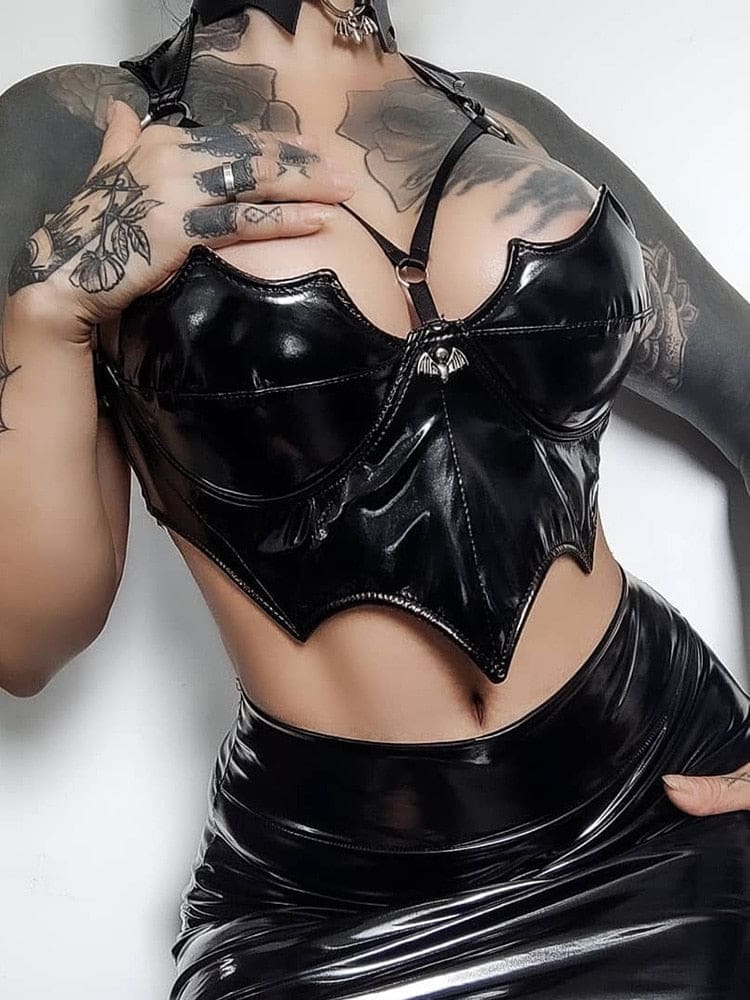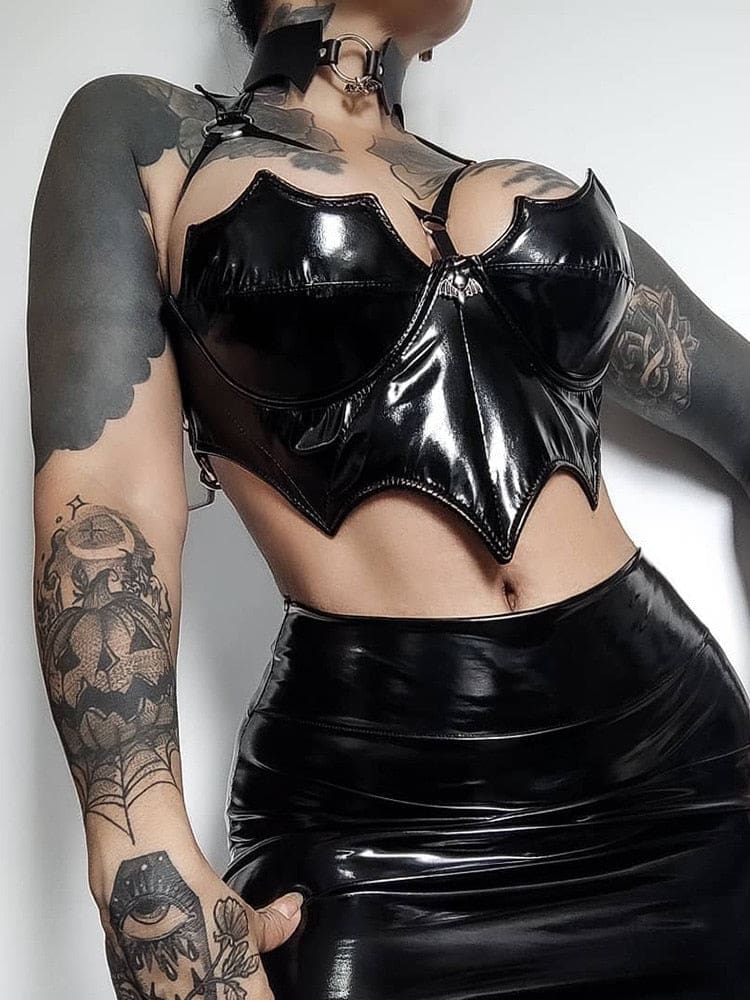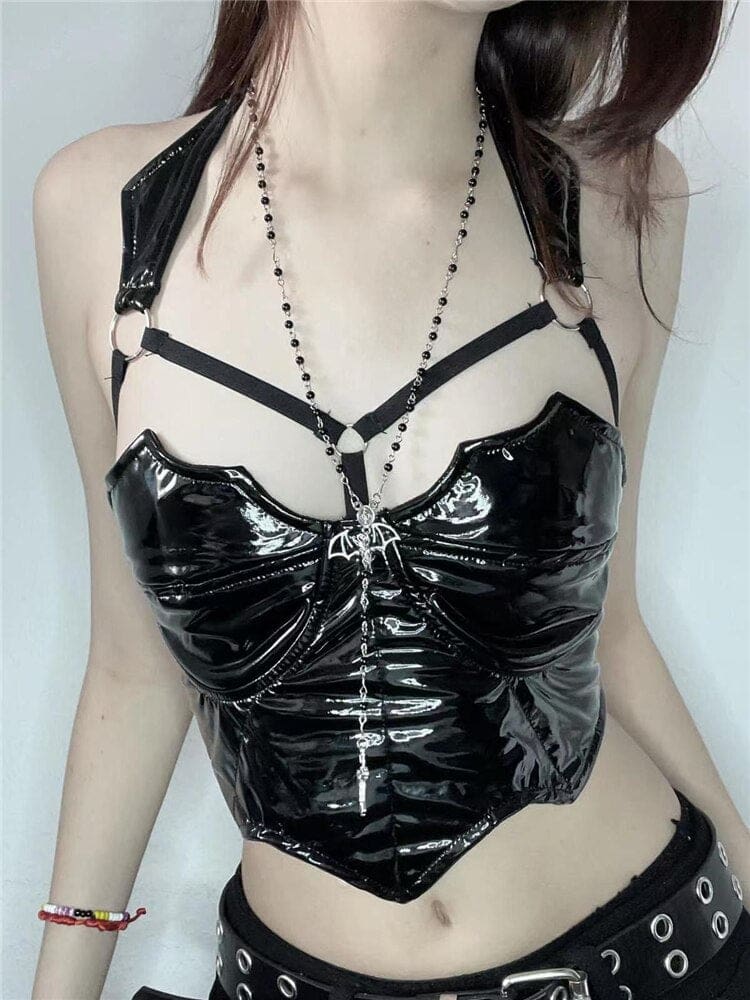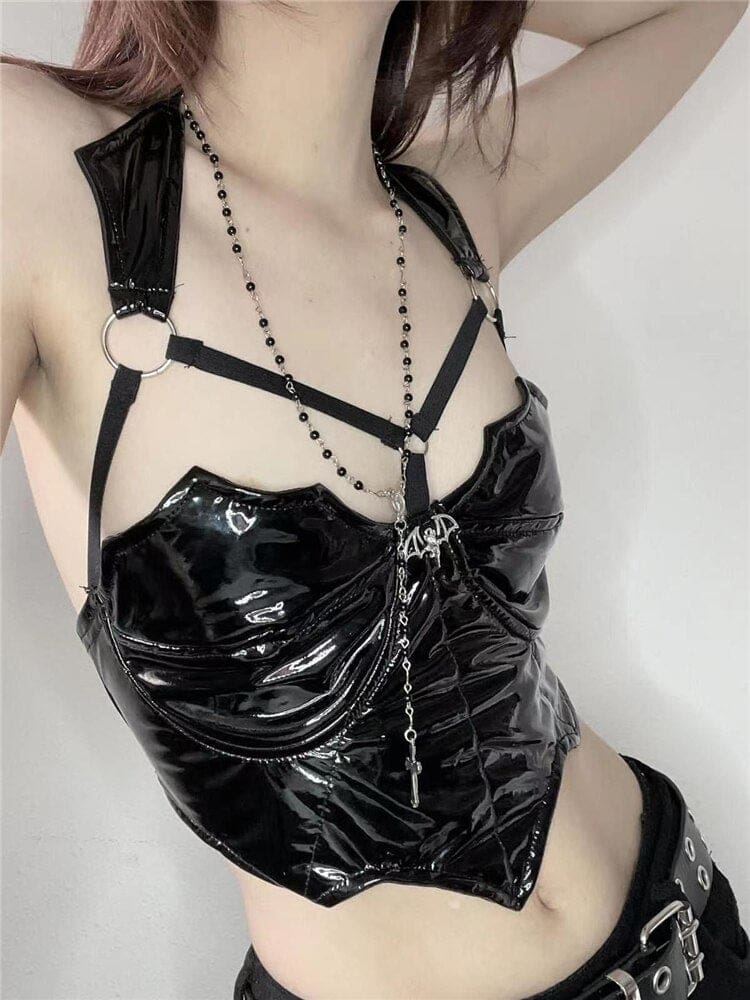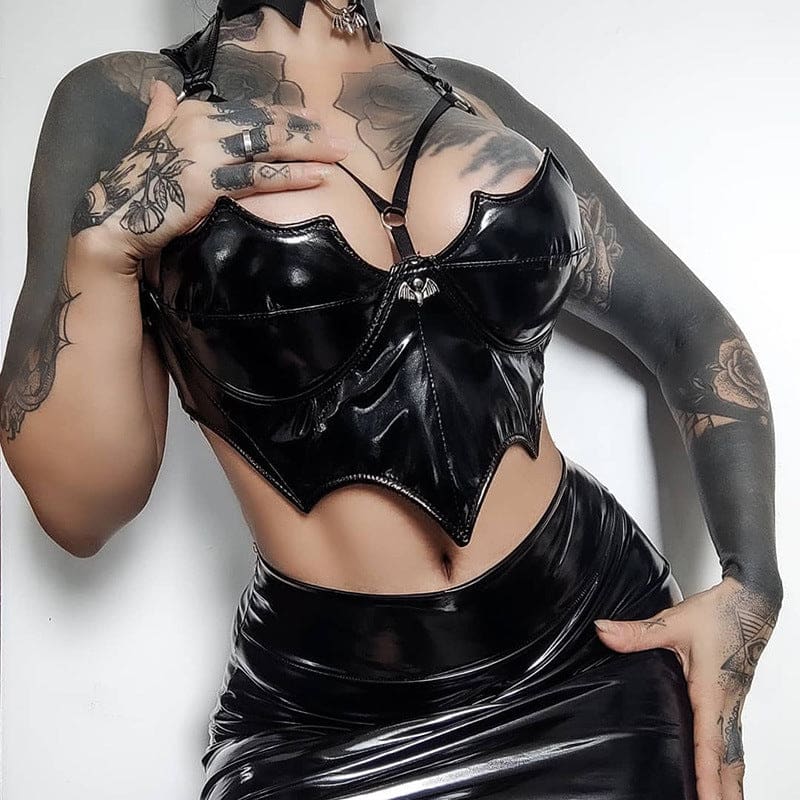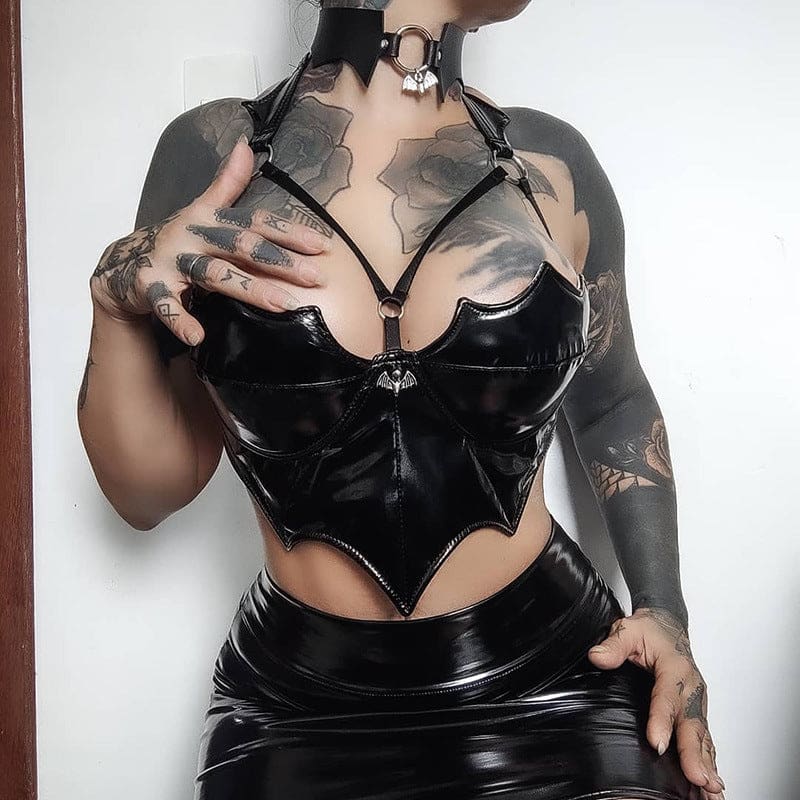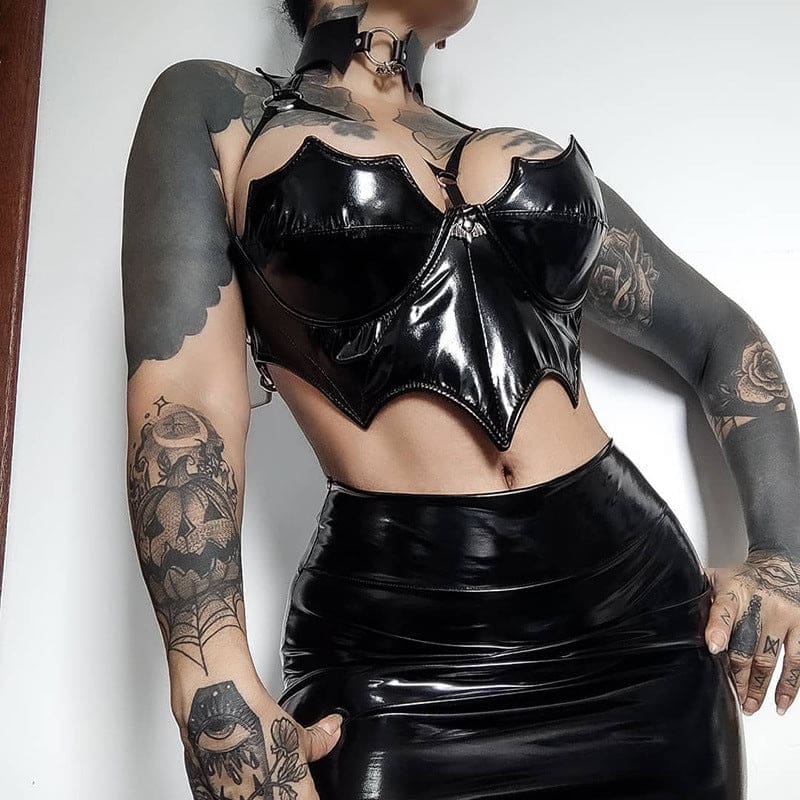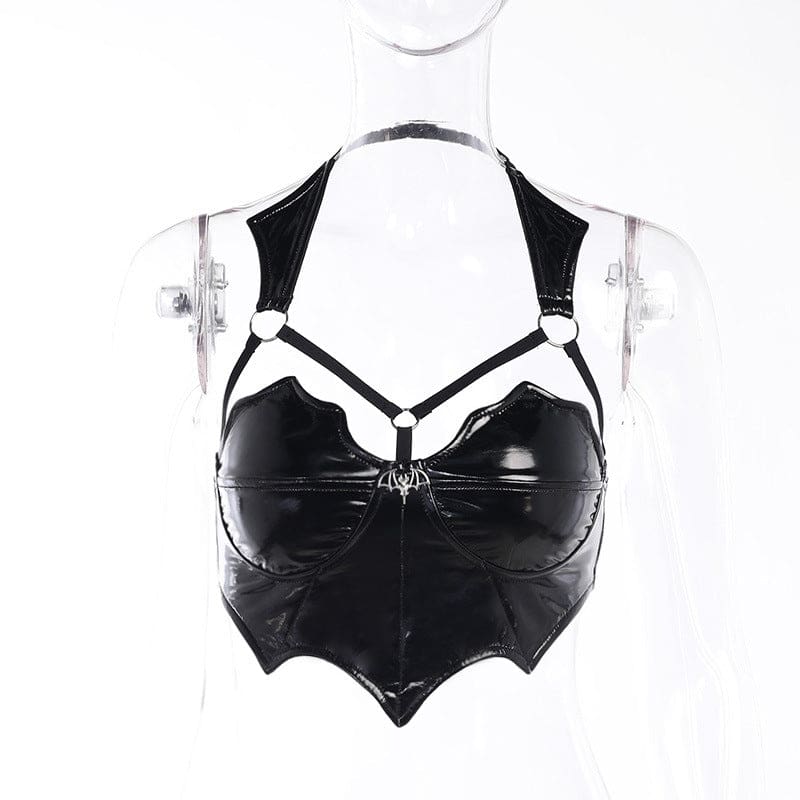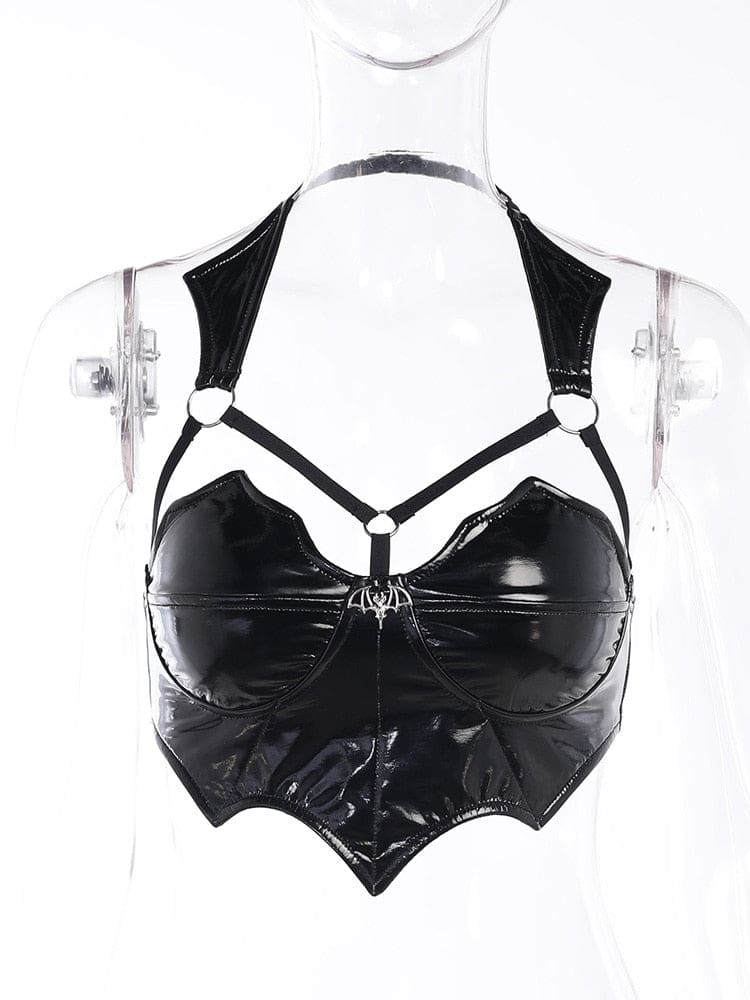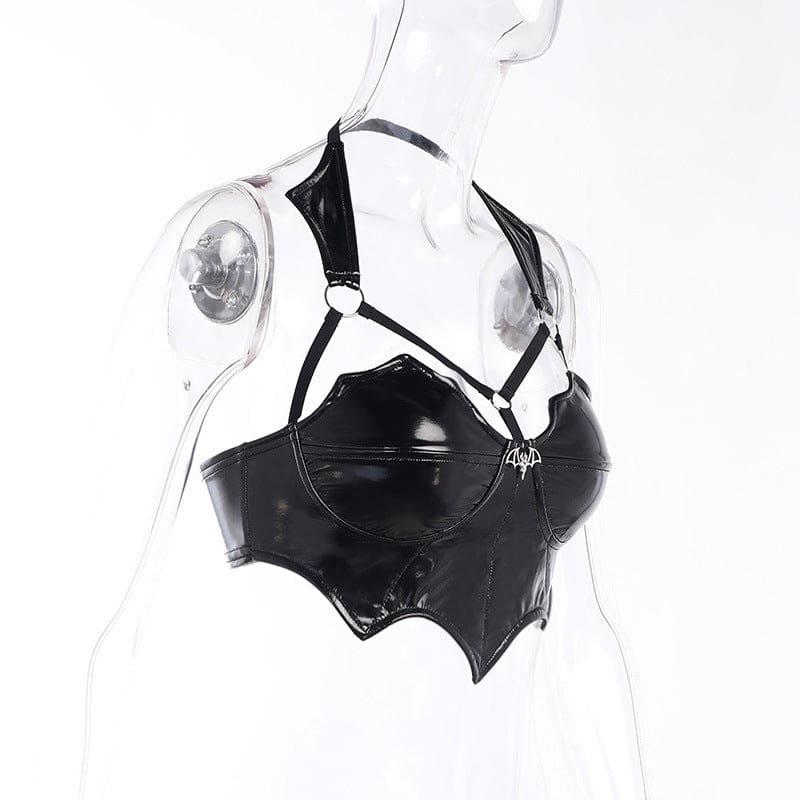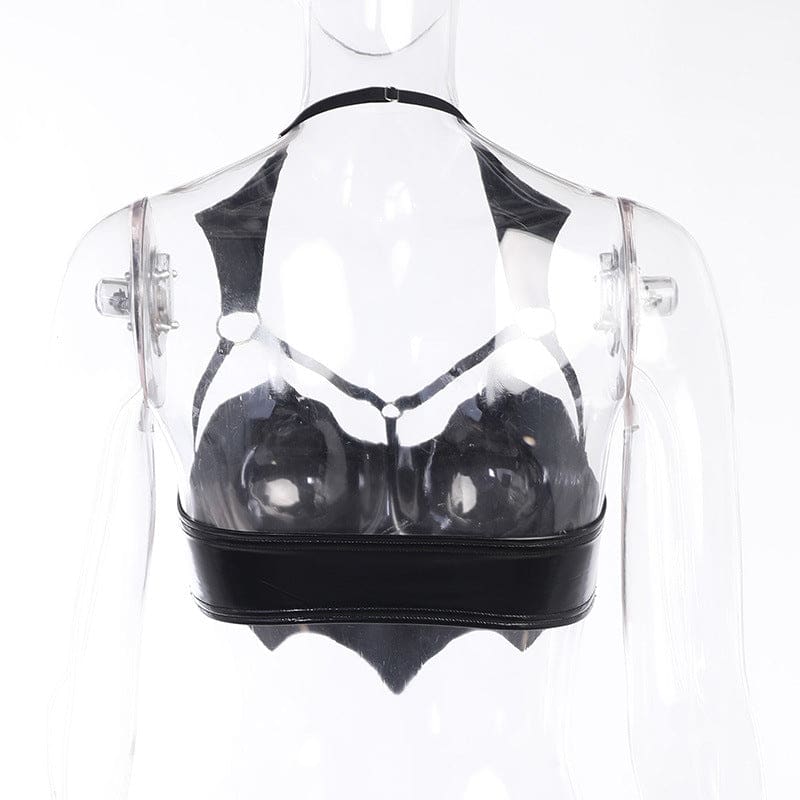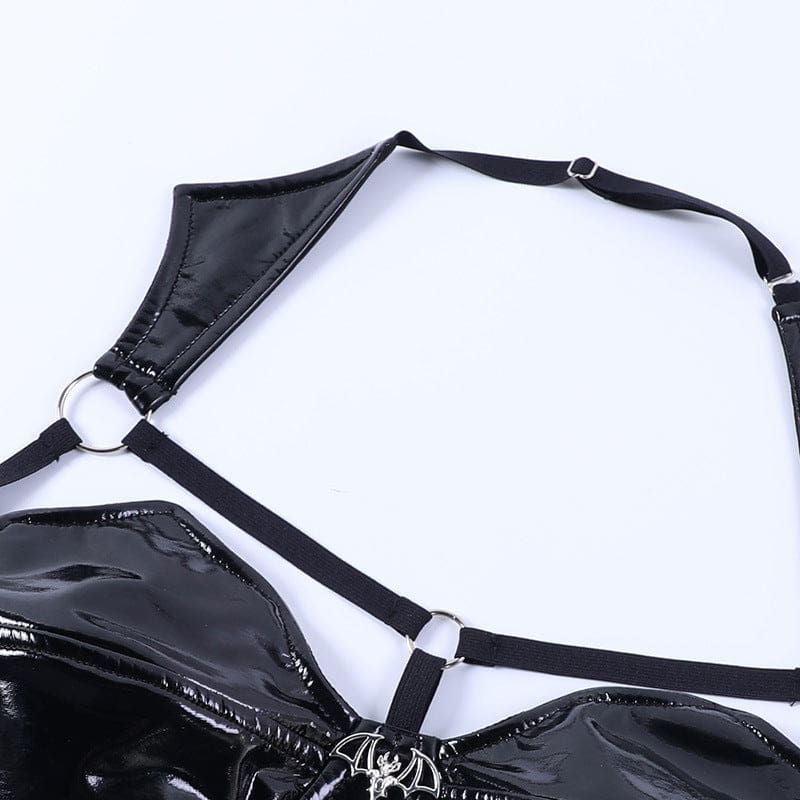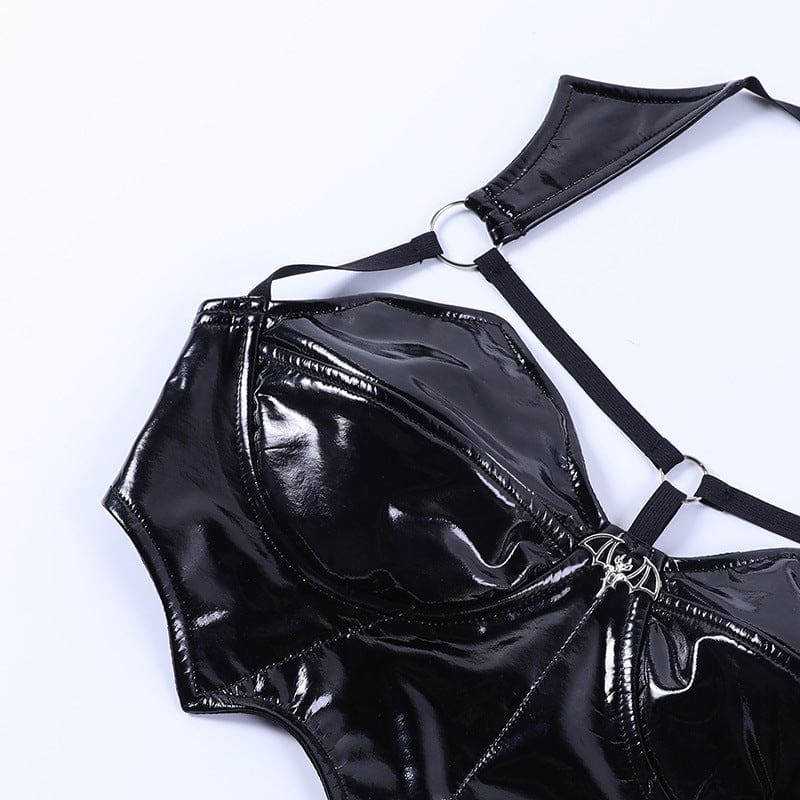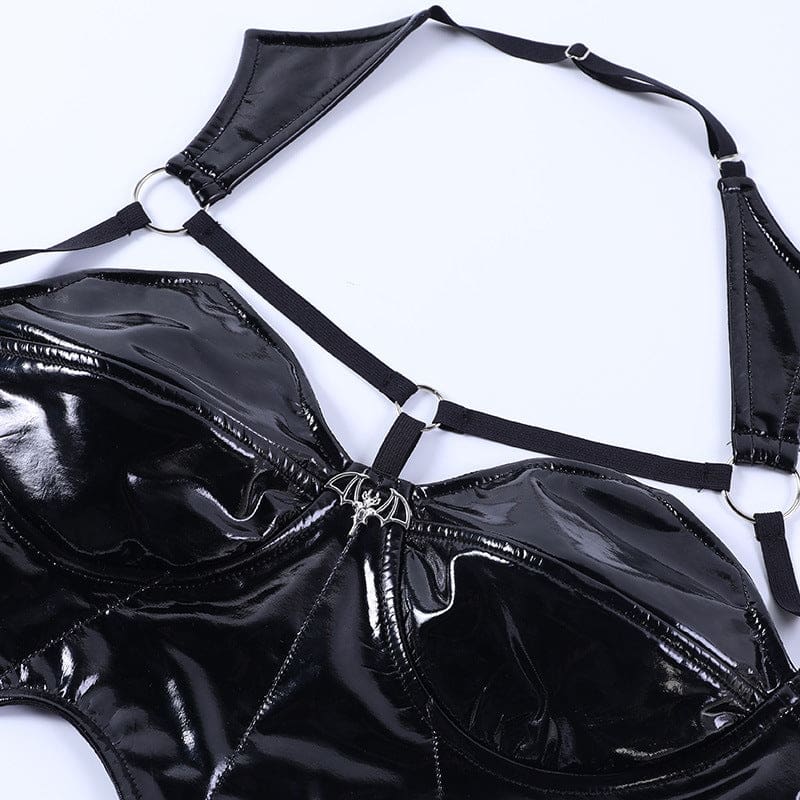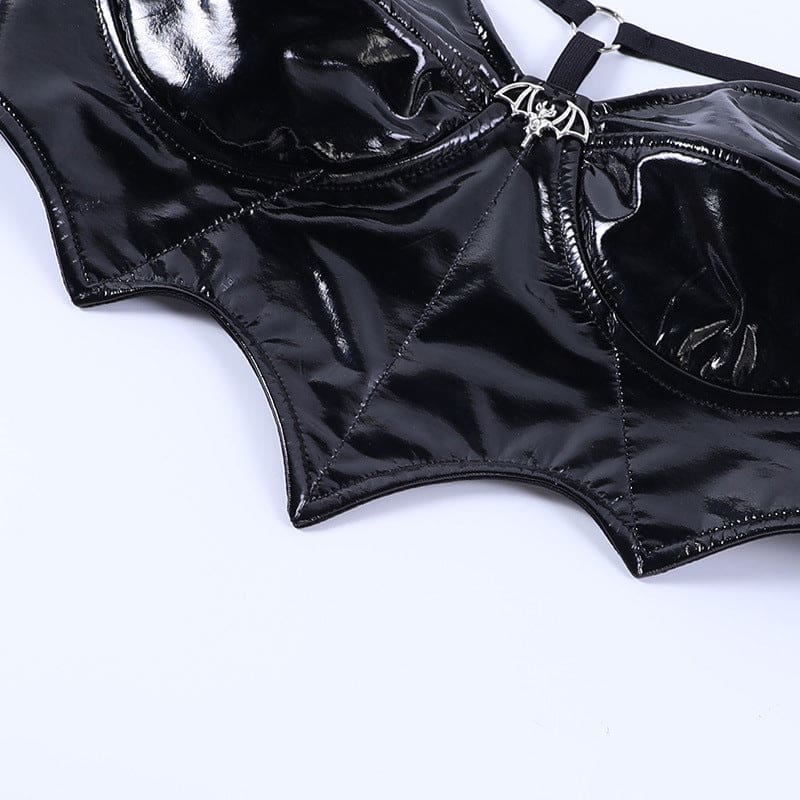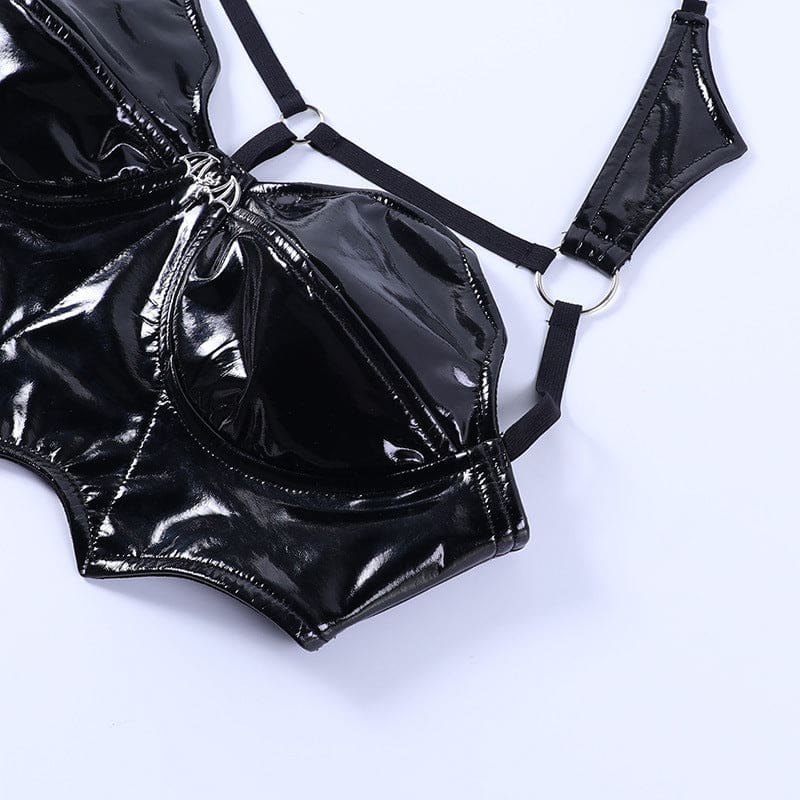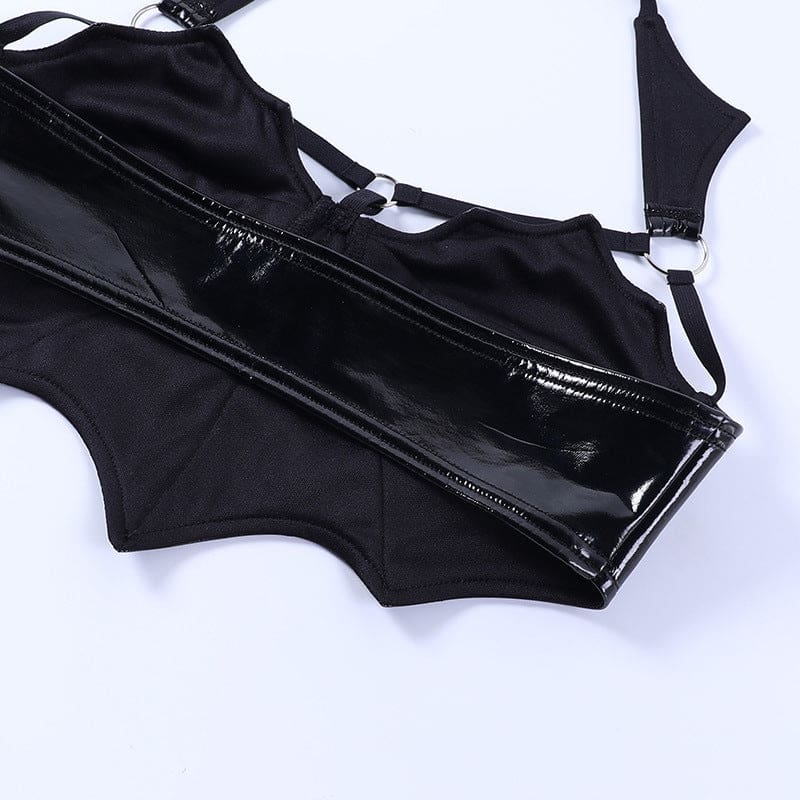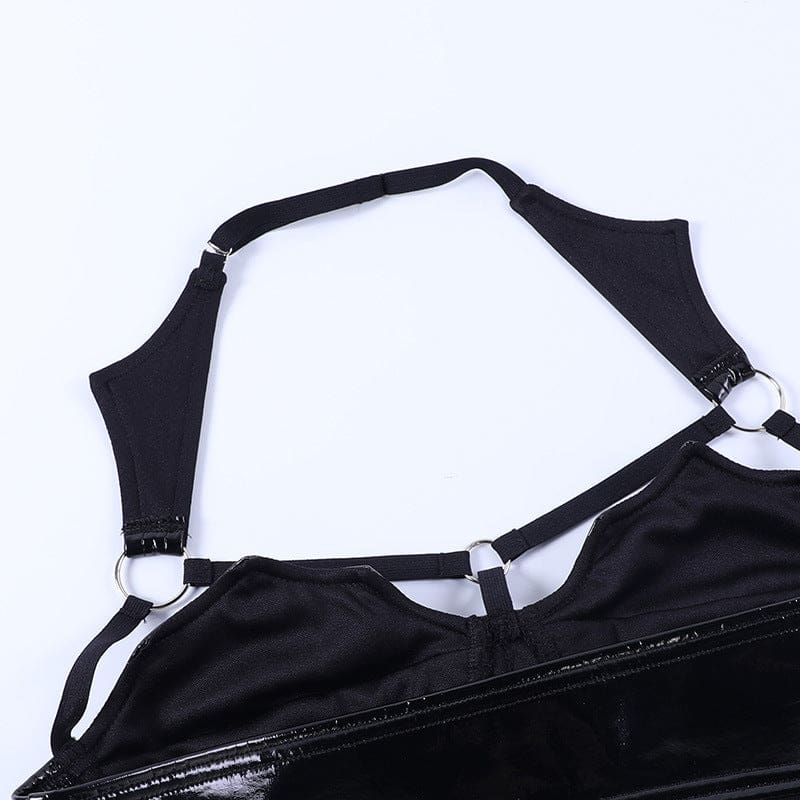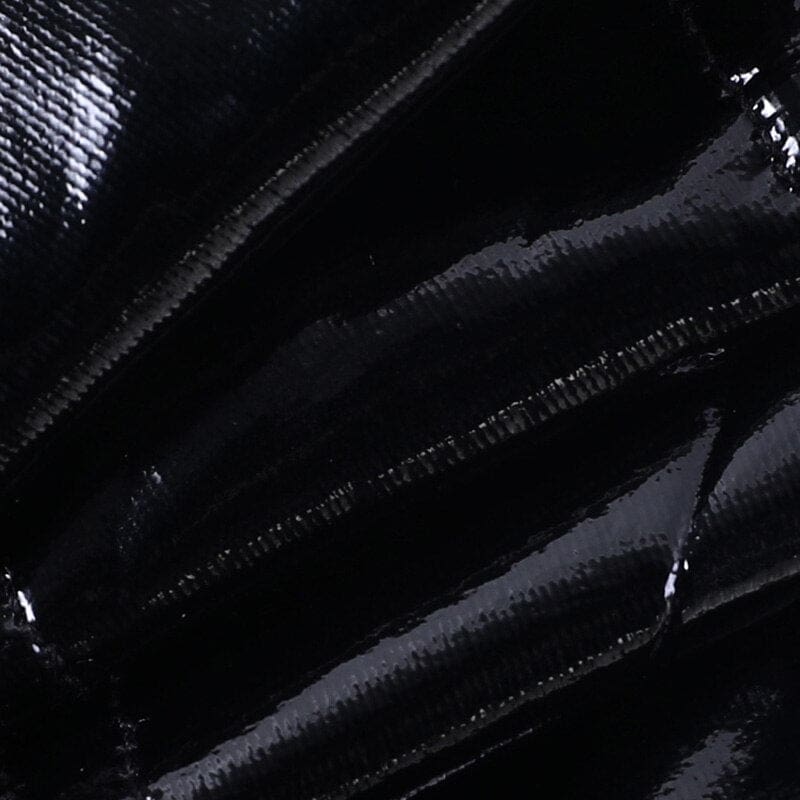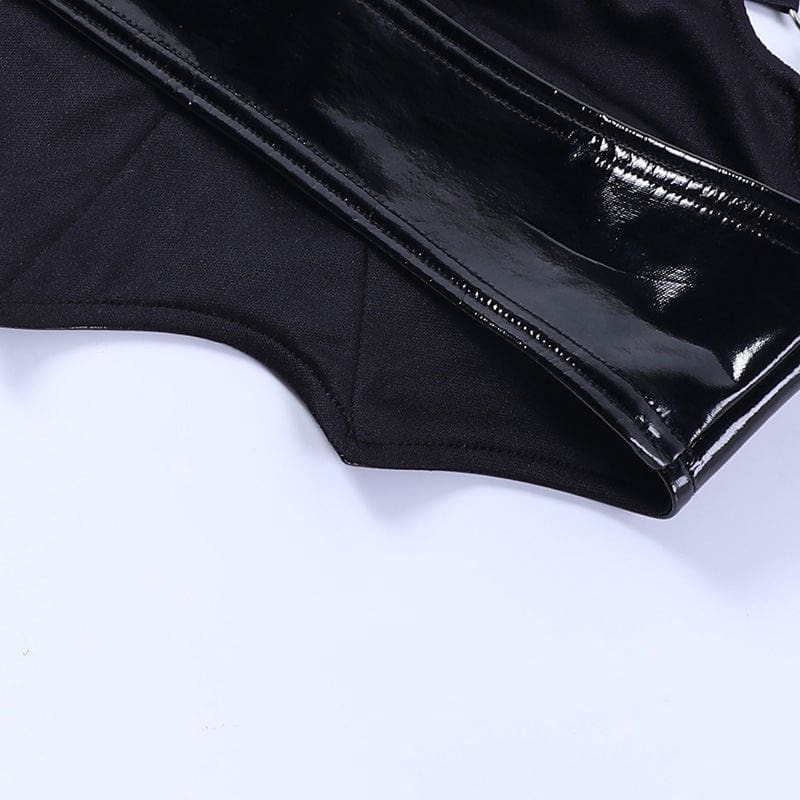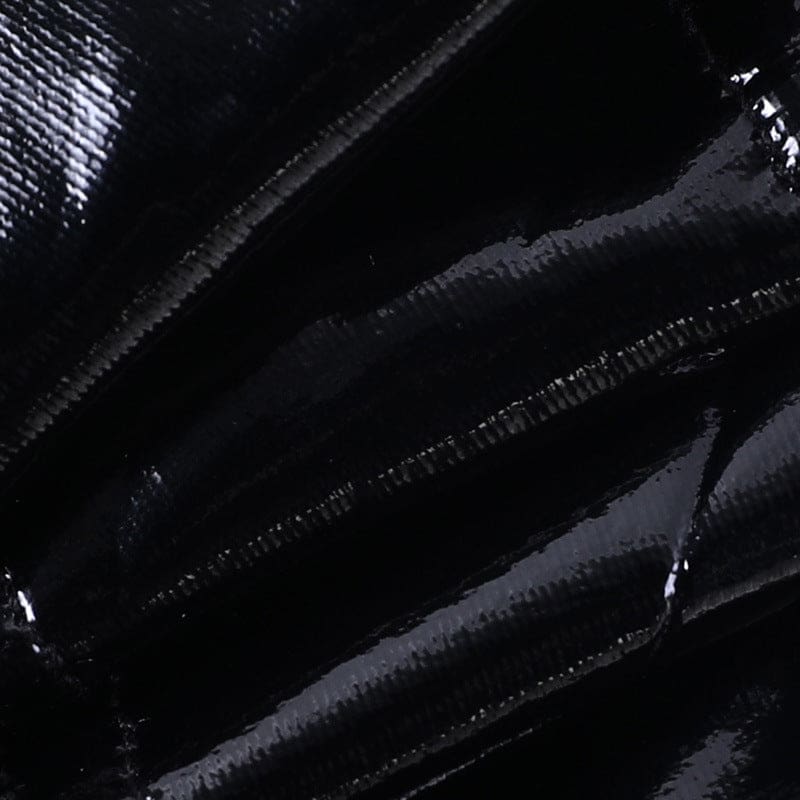 Vampire Queen Crop Top
This item is in stock now and ready to ship worldwide.
Scroll down for product details & size specifications.
This black latex bat-wing inspired cropped tank top is made of high quality vegan leather fabric, with built in harness straps and O ring detailing.

 Cropped length tank, with a bat wing inspired hemline.

3 sizes - please measure before ordering!